DIY Paper Envelope Advent Calendar
For me the countdown to Christmas is as exciting as the event itself. I just love all the buildup and anticipation. What better way to start the countdown to Christmas than with an advent calendar. Homemade ones are the best, as you get to choose what you put inside them. With this paper envelope calendar there is a chocolate treat and cheesy Christmas joke for each day.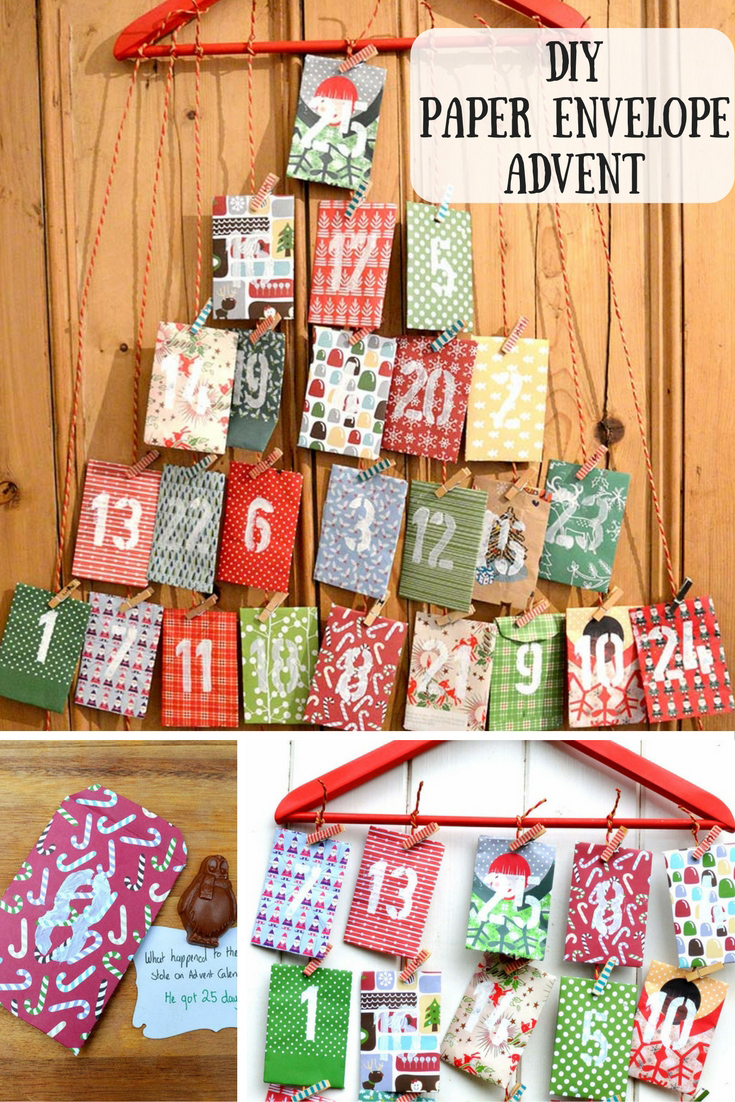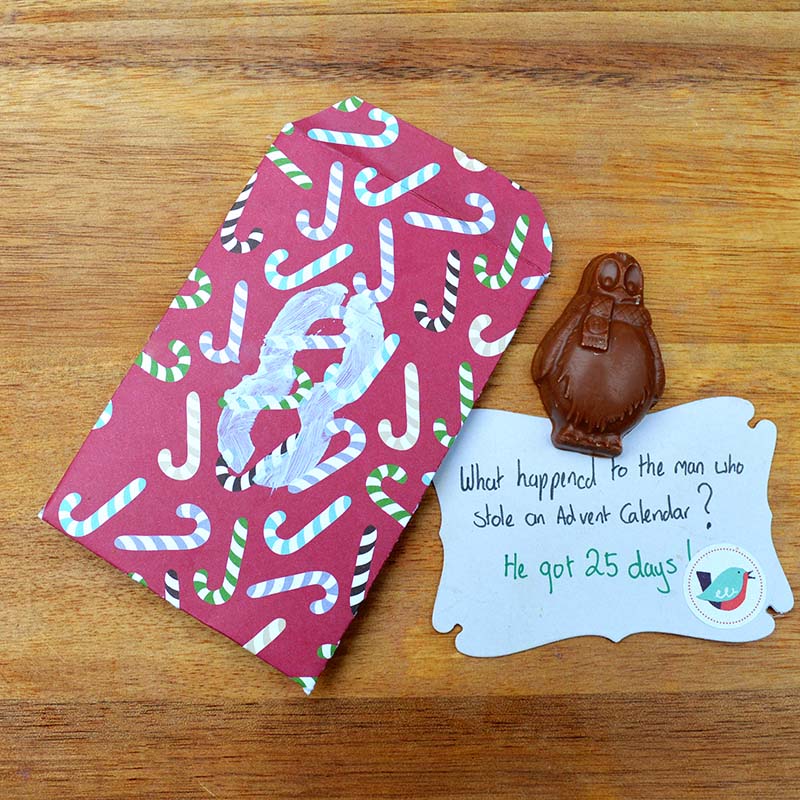 How to make an Envelope Advent Calendar
What you need
Make your envelopes using the template and your Christmas paper. You will need 25 envelopes.
Stencil, draw or paint a number on each envelope 1 – 25.
Decide how you want to hang them. I spray painted an old wooden hanger red and then hung my envelopes from this using the craft pegs and twine. Doing it this way enabled me to hang it easily on the back of boys bedroom doors. You can of course just hang them on the string like bunting.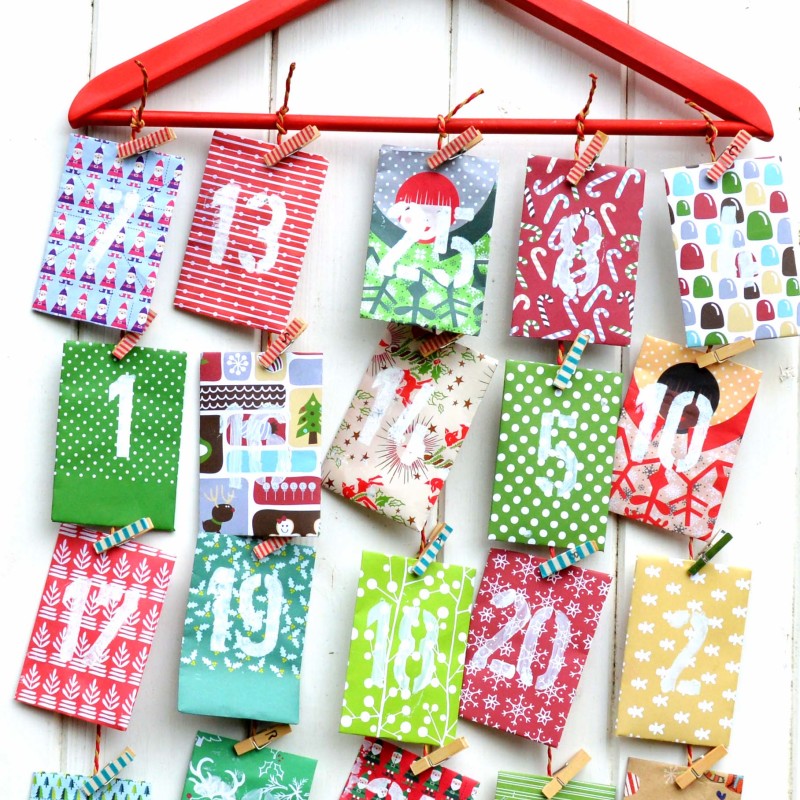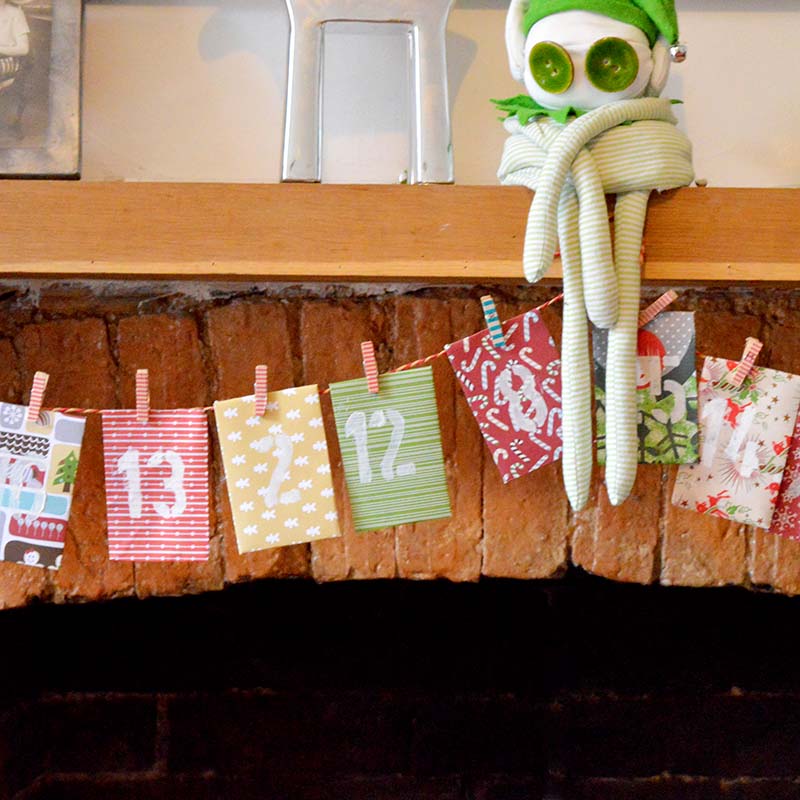 You may have noticed I have hung my numbered envelopes in a random order, that's just a personal preference. Part of the fun of an advent calendar is hunting for the right day. Also in life I generally err on the side of randomness rather than order and symmetry.

What do you put in your advent calendars ? As children we used to have those paper calendars where you'd open the window each day to reveal a different picture there wasn't a chocolate in sight. Now there would be a mutiny if my boys didn't have a daily sweet treat in their calendars, but I think they like the cheesy jokes even though they won't admit it. One of the best advent calendars I had was from my husband, and everyday there was a different alcoholic chocolate truffle.

If your a bit short of Christmas jokes the Telegraph compiled a list of the best 50.

You might like some of my other Christmas posts:
Giant Christmas Felt Letters
Upcycled Felt Garland
Christmas Elf on the Shelf