When you think of the colours of Christmas, indigo may not be the top of the list. However, I still think that you can make some pretty cool and unique denim Christmas decorations from a pair of old jeans.
My favourite part of Christmas is actually all the preparation, the decorating, cooking and especially the crafting. I love to fill my home with Christmas decorations that I have made.
Each year I love to craft something new to add to them. As I love to upcycle my old jeans I thought it would be fun to find some cool and unique denim Christmas decorations.
Cool and Unique Upcycled Denim Christmas Decorations
This is a round-up of my favourite denim Christmas decorations, some I've crafted myself and others I have found.
Every year I craft another couple of new denim Christmas decorations and will add them to this list. So make sure you pin this page and return to see what I've made.
This post contains Amazon affiliate links for your convenience. Click here to see my disclosure policy.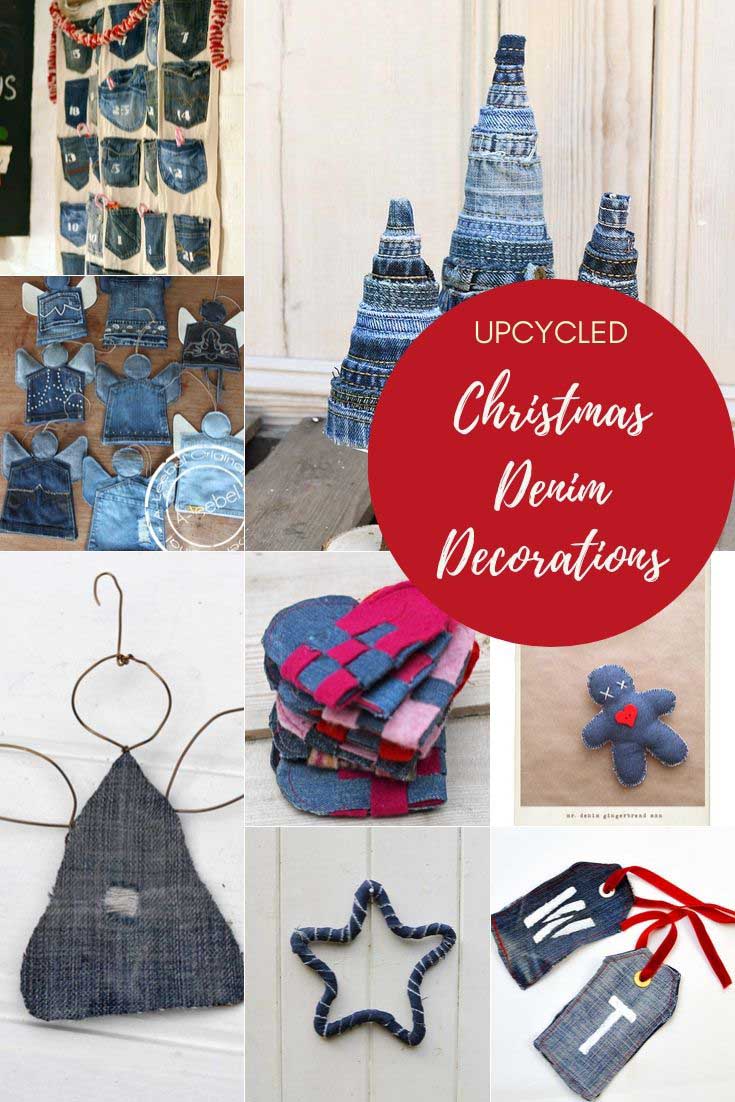 These cute Christmas trees are made from all recycled and repurpose materials. They can be left as they are for a year-round decoration or made more Christmassy by adding a star and some decorations.
I actually made the felt chain by stitching together leftover sweater felt.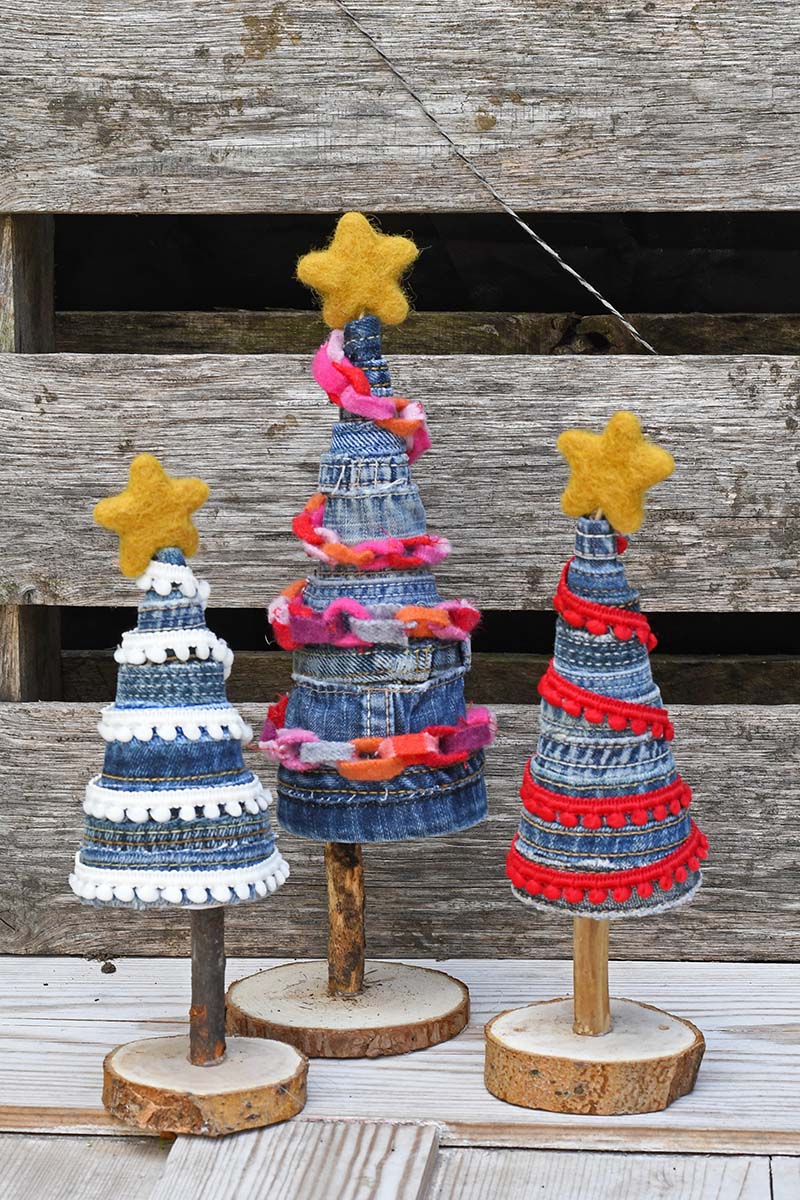 If you just add colourful embroidery to some scraps of denim and all of a sudden you have some cute Christmas decorations. Let your imagination go with your stitching and try out different designs.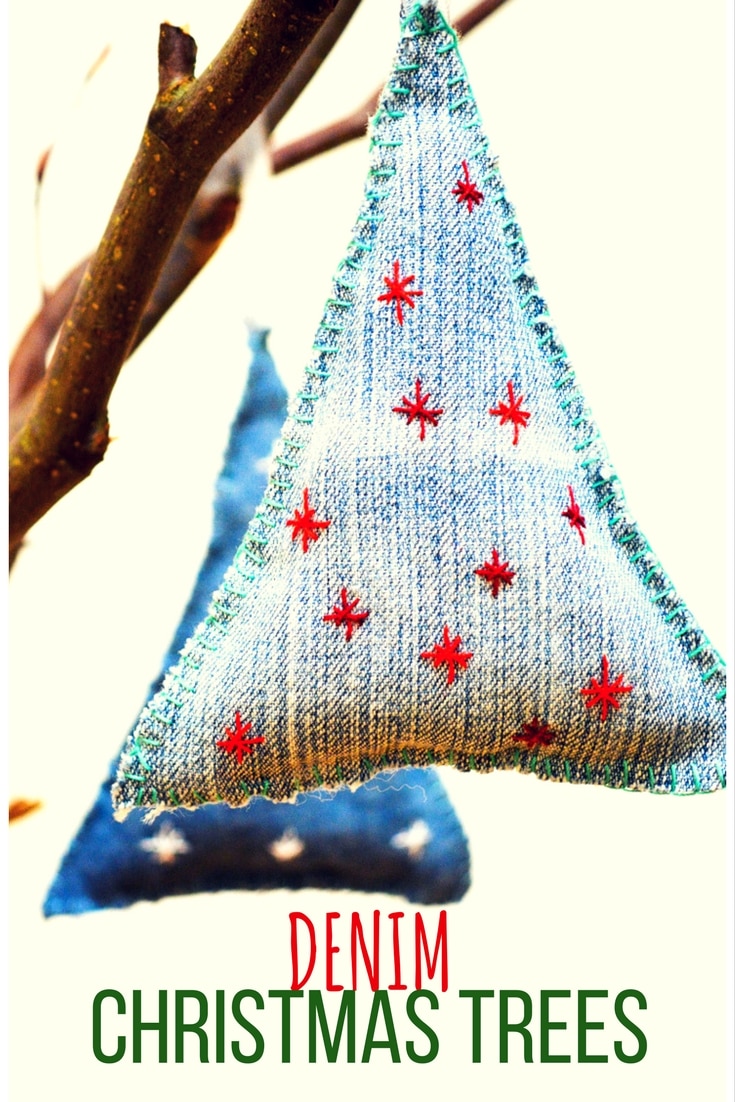 Another one of mine and probably the most simple decoration to make here. There is also a more colourful angel on the post too.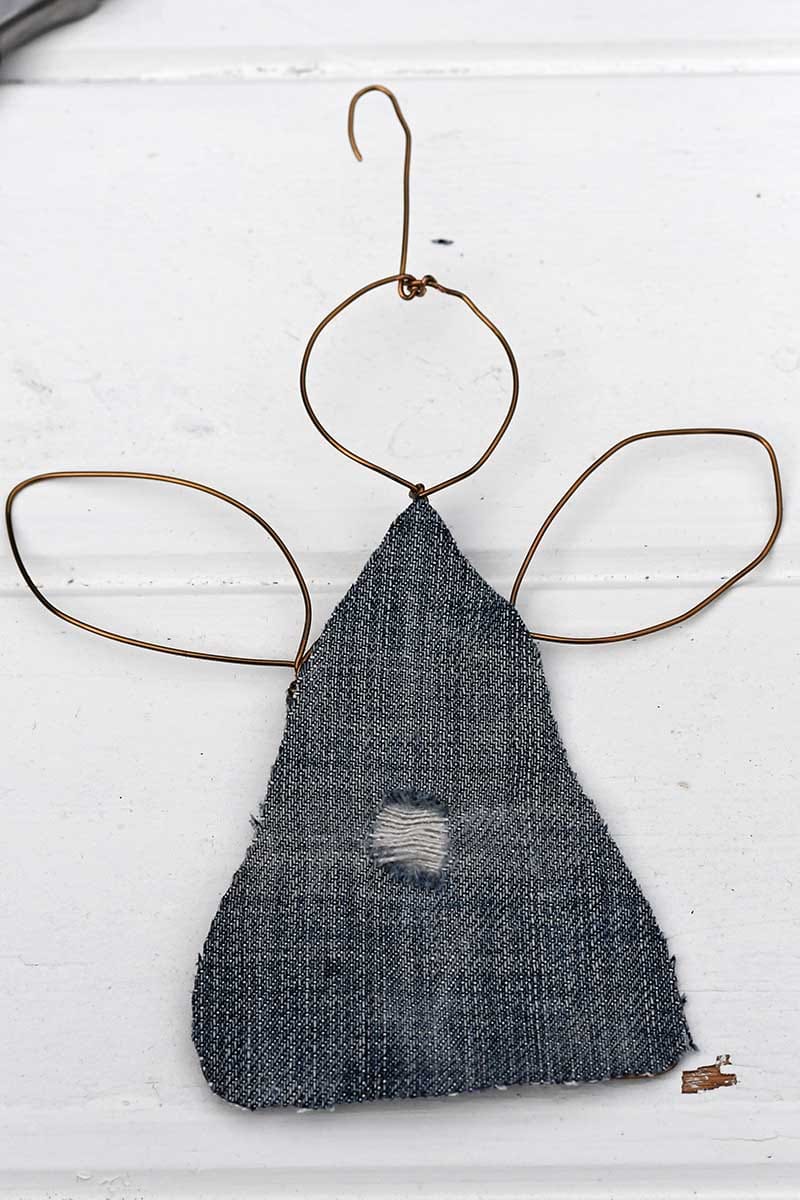 Isn't this gingerbread man just the cutest? All you need is some jeans scraps and a needle and thread to make this denim Christmas ornament.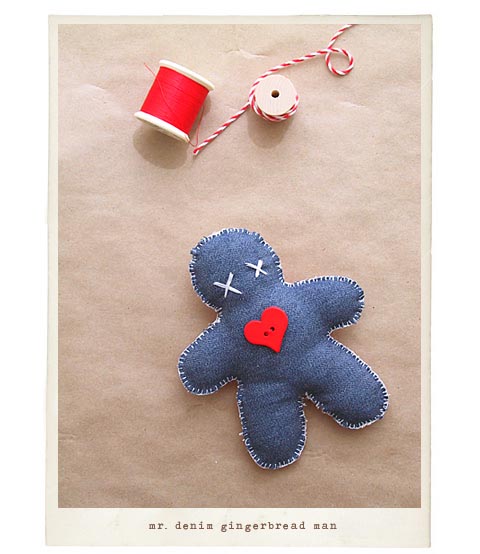 My in-laws are from Norway and like many other Northern European countries, hearts form an important part of their Christmas decorations.
There is a tutorial here of 2 different types of heart denim Christmas decorations. The smaller padded ones can be hung on the tree and the larger wire ones as a wreath.
(They also make a good Valentine's decoration of course!)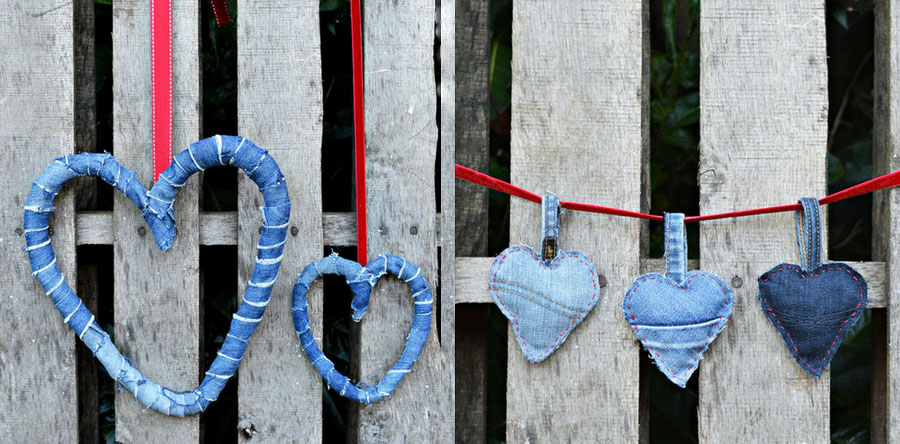 More denim Christmas decoration ideas!
These woven hearts are a very popular Christmas decoration in Scandinavia. They are normally made of paper or felt.
I have made a denim and repurposed sweater felt version here. Hang them as individual ornaments or in a garland.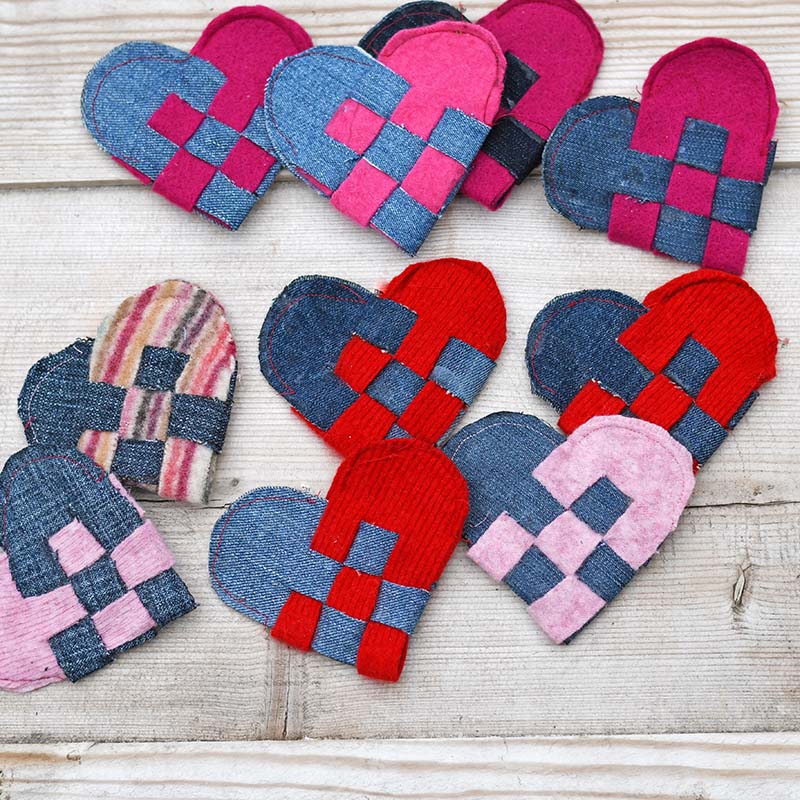 If you make these stockings with the pocket part of your jeans, then you'll have extra hiding places for treats.
I'm going to make my own version of a denim stocking this year, so watch this space.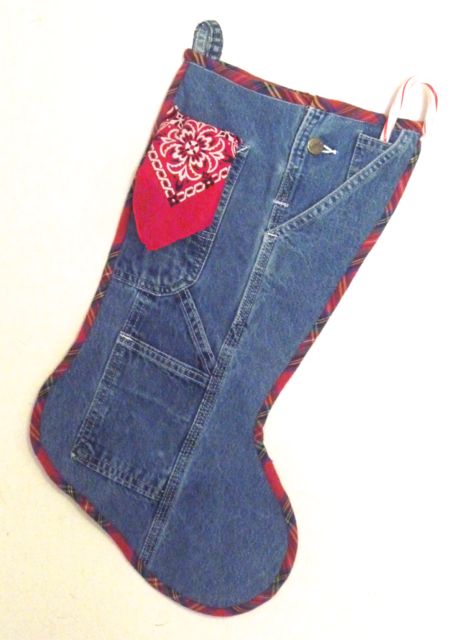 8. Denim Pocket Angels


Unfortunately, there is no tutorial with these angels denim Christmas ornaments, but it should be really easy to work out how to make them. All you need is some jeans pockets and denim scraps.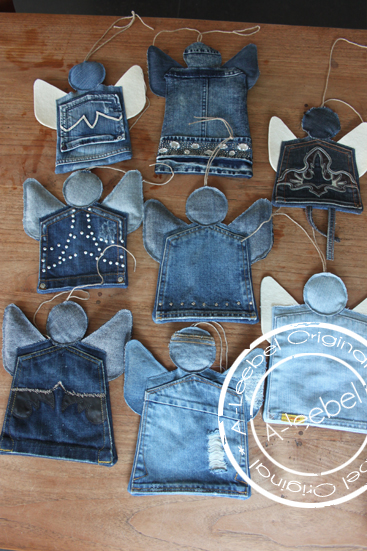 Advent calendars are a fun part of the build-up for the big day it's self! The pockets on this upcycled denim advent calendar are perfect for hiding a daily treat to add to the festive excitement.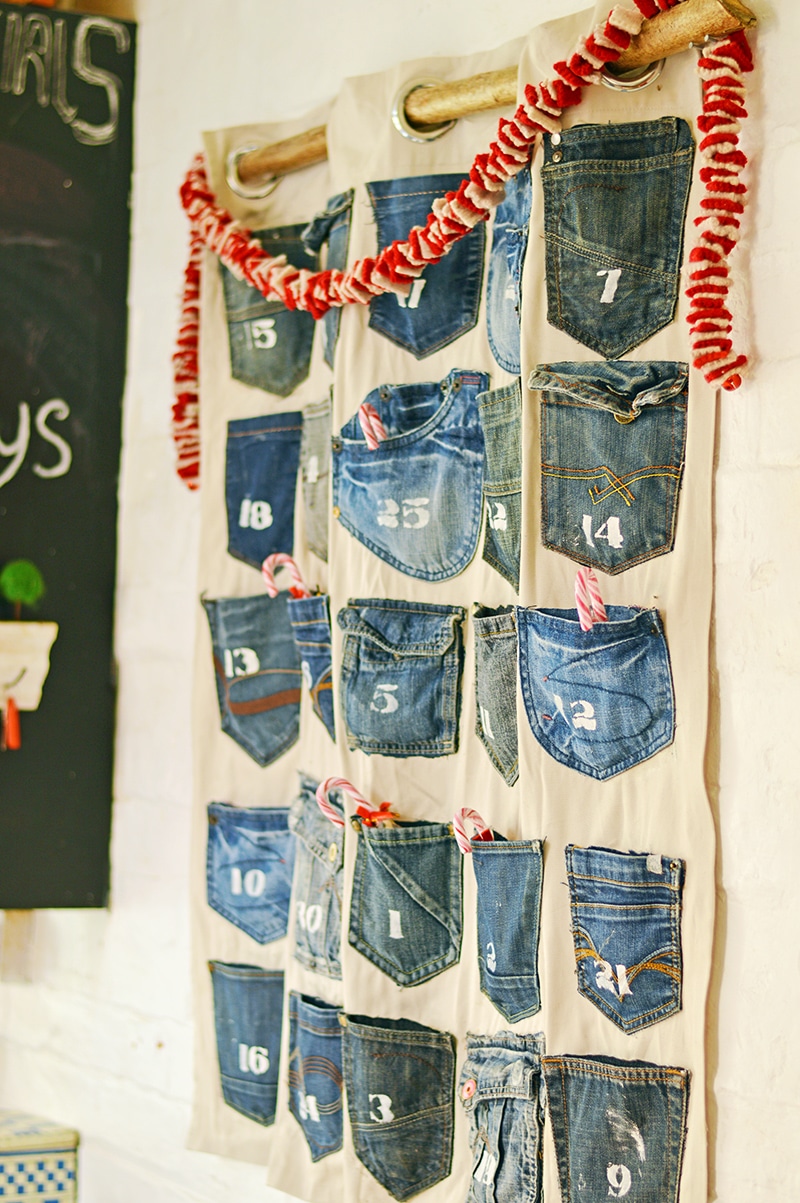 No Christmas decorations are complete without a star, whether it is on the top of the tree or elsewhere. These star denim Christmas decorations, certainly add a rustic element to the festive decorations.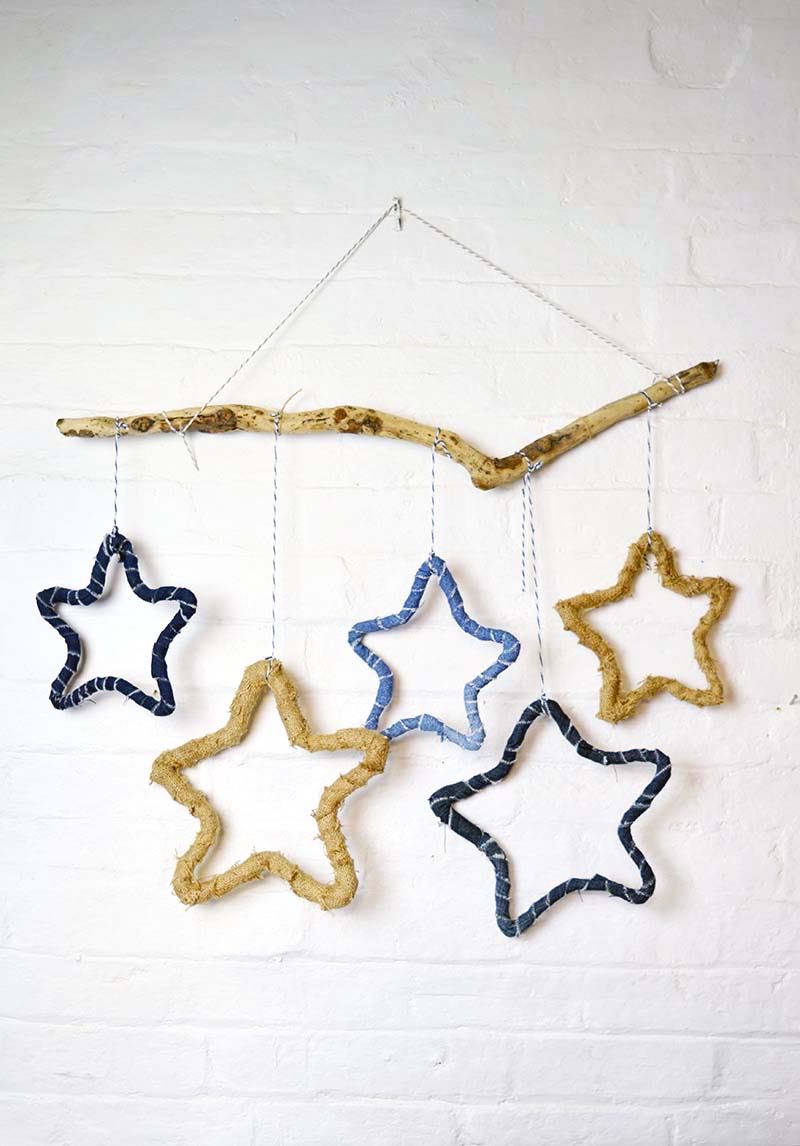 You may argue that they are a gift tag and not strictly a decoration. However, I will be hanging my denim gift tags from the tree. There again I hang all sorts of ornaments from my tree, mostly homemade though.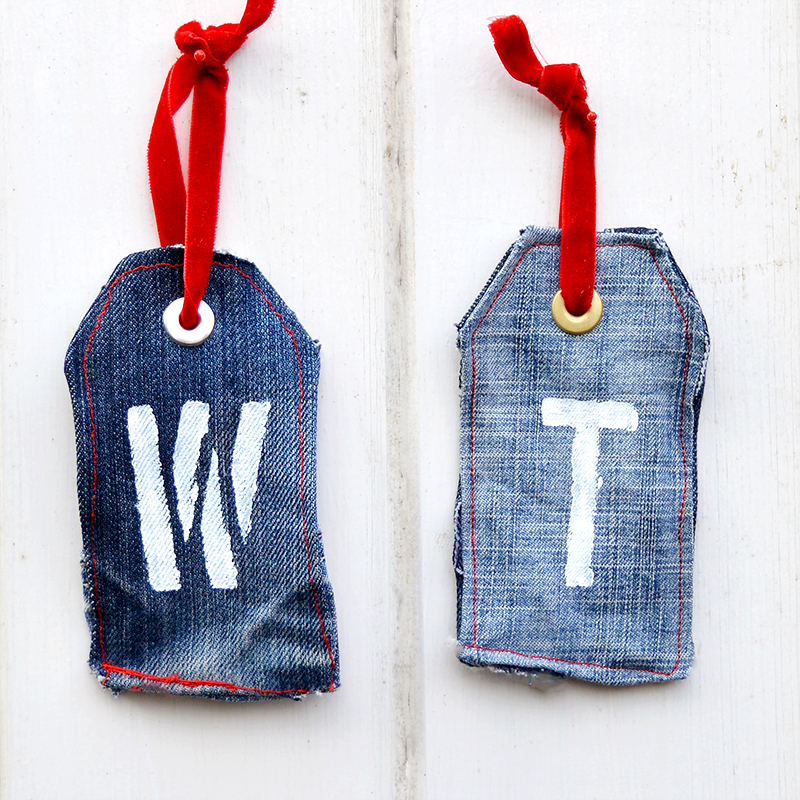 You may want to check out these other Christmas decorations too, which I'm sure can be adapted to make them denim Christmas decorations.

Denim tassels
Denim Feather Wall Hanging
Old wool sweaters are also great for upcycling into Christmas decorations.