Amara Interior Blog Awards Best Craft Blog
On Thursday night I won the Amara Interior Award for the best craft blog 2018. I'm still buzzing from the win!


I'd just like to take this opportunity thank all my readers and followers for their support!


You can see all the Amara Interior Blog Award winners on the night here.

Amara certainly knows how to make bloggers feel special and put on a fabulous party. The awards evening itself took place at One Marylebone. A beautiful old converted church in the heart of London. The outside of the building was all lit up and looked fantastic.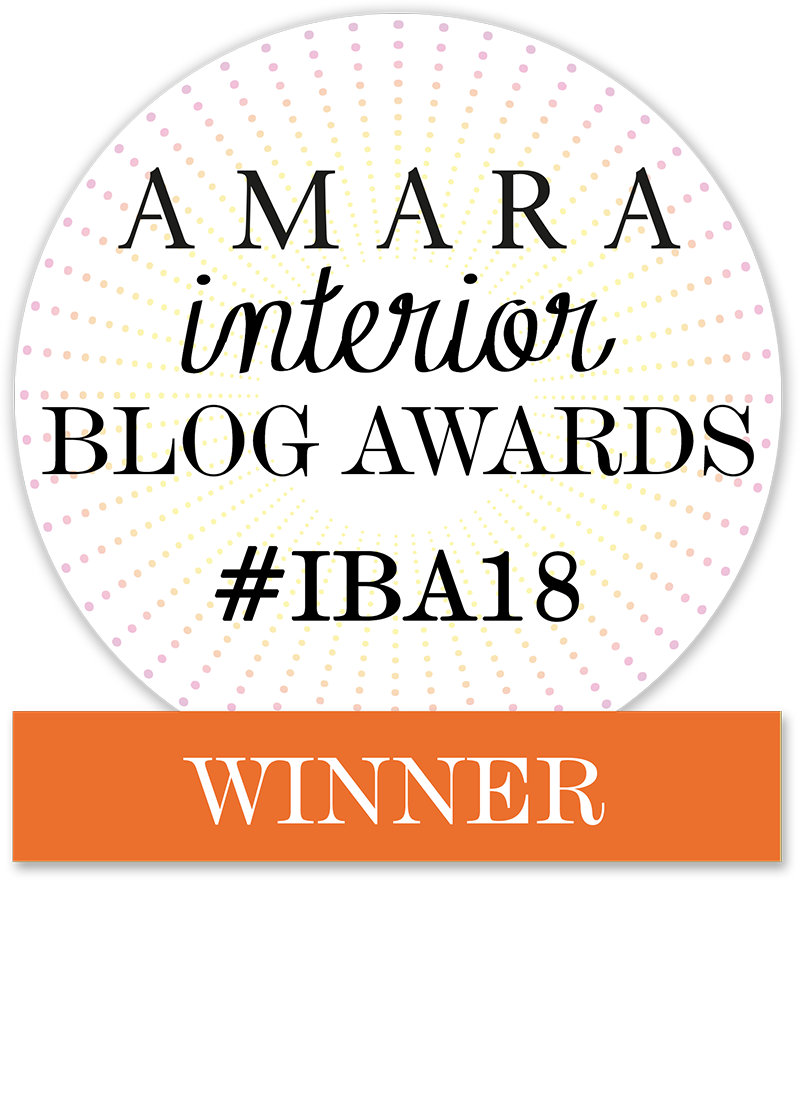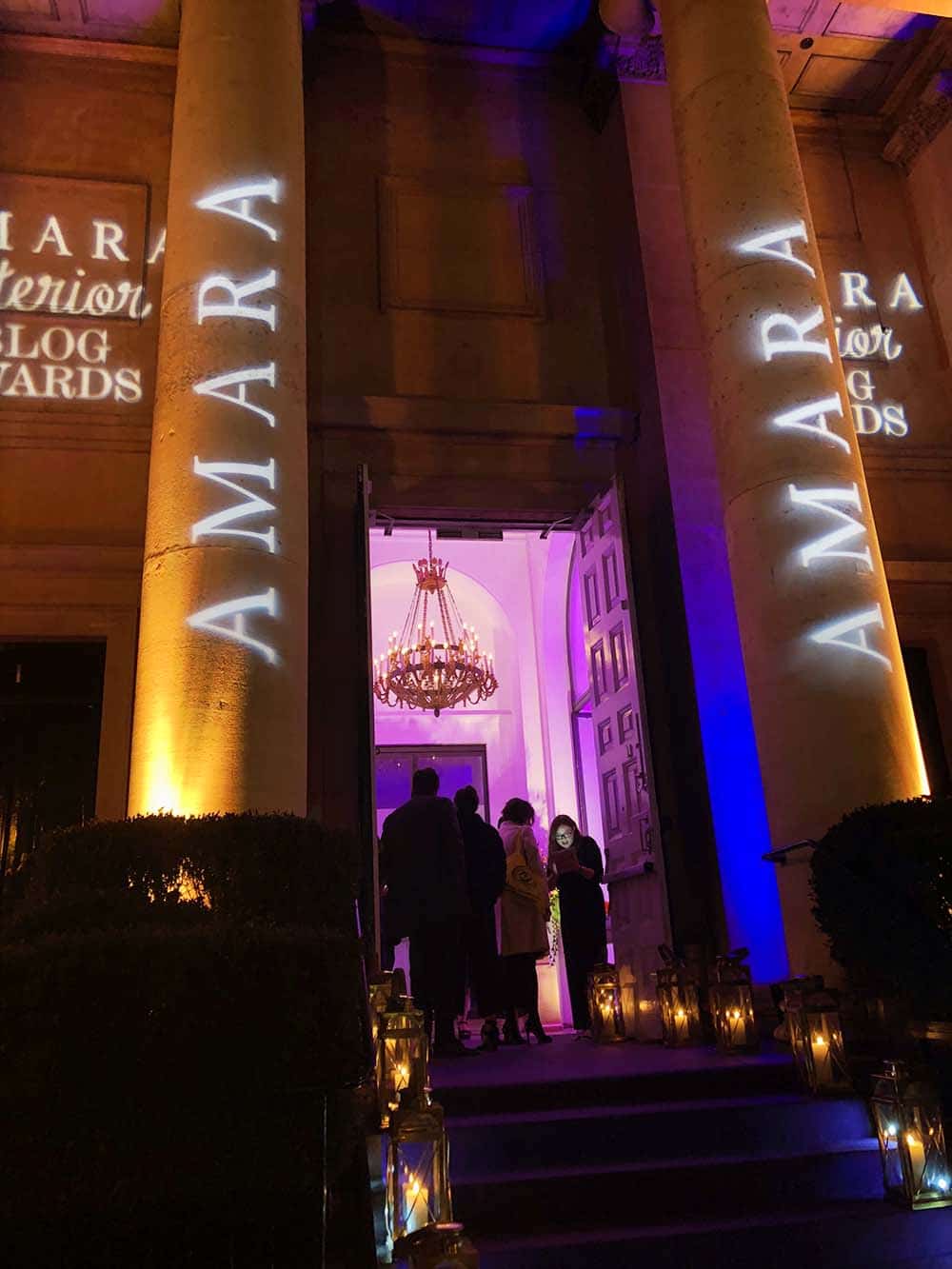 It was like one great big posh cocktail party with an awards ceremony in the middle. I got to mingle and finally meet some of my fellow bloggers like Medina of Grillo Designs and Evija of Fromevijawithlove. I even managed to say hello to fellow shortlisted bloggers like the lovely Ashley from Lazydaisyjones.


The atmosphere was so friendly not at all competitive. It was a bit like the "British Bake Off" where everyone roots for everyone else even though they are competing for the same award. Even all the corporate sponsors seem to be enjoying themselves and soaking up the bloggers friendliness and buzz.


To say I was stunned when my name was read out as the winner was an understatement. My friend Helen Hallam (the textile designer) who was my companion for the evening had to nudge me at say "That's You" before I moved out of my chair.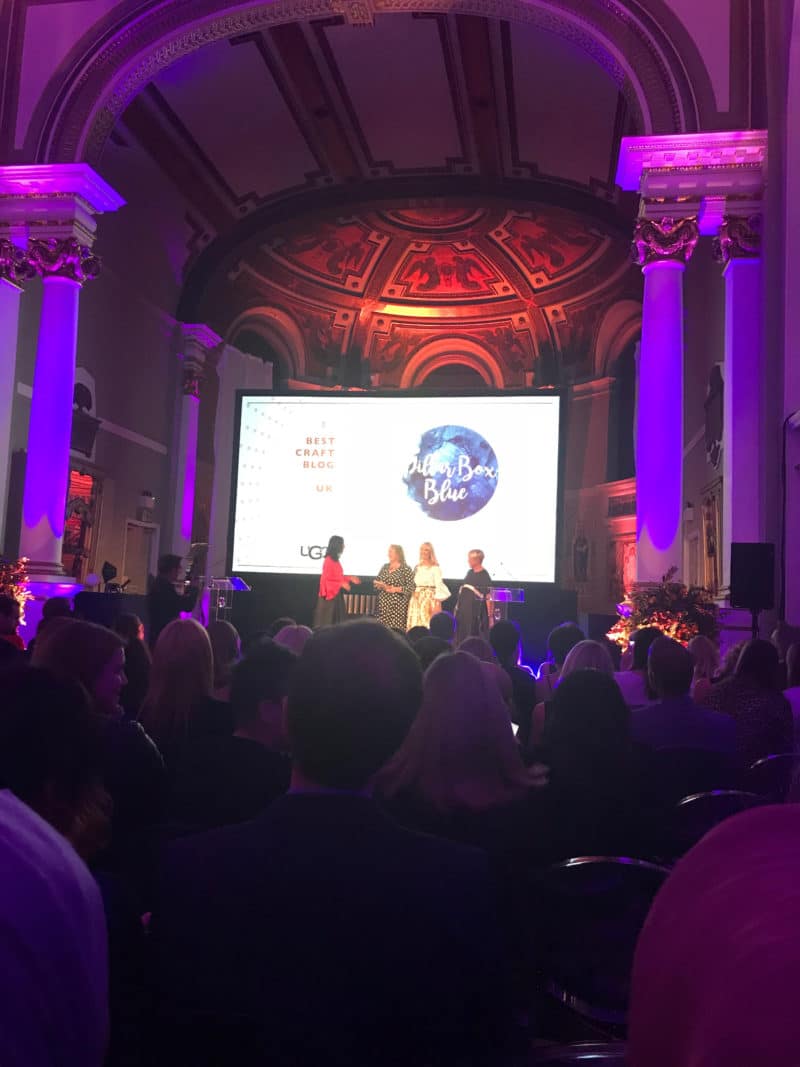 Again thank you for all your support. I can't believe I get to craft and upcycle for a living. I love every minute of it! For those of you of a certain age I feel a bit like a "Womble", as the lyrics go …

"The Wombles of Wimbledon
Common are we
Making good use
of the things that we find
The things that the everyday
folks leave behind
………..
……
Looking for litter
to trundle away
We're so incredibly
utterly devious
Making the most of everything
Even bottles and tins
Pick up the pieces
and make them into
something new is what we do
Under ground, over ground
Wombling free"
They say telly can have an influence on what children do so perhaps watching hours of "The Wombles" when younger has seeped into my psyche and has shaped by behaviour. I also had a very creative mum growing up which also had a big influence on me.


Anyway, that's enough about me! I just wanted to say thank you as I know a lot of you voted for me. I hope to carry on inspiring you with my upcycling and crafting!


Also a big thank you to Amara for making us interior bloggers feel special!