With this craft, I have combined maps and Mason jars to make a travel-themed Mason jar bank.
I've been wanting to do a Mason jar craft for ages. It totally amazes me all the different ways you can upcycle a Mason jar, Angie of Country Chic Cottage must be the queen of Mason jar hacks and crafts.
By the way, we call Mason jars, Kilner jars in the UK. As the jars here are made by the Kilner family and have Kilner embossed on the side but otherwise, they are exactly the same.
As usual, I couldn't decide on just one map so I made two map mason jar banks.
One for my son who is saving up to go backpacking around South America. The other is for me and my husband to try and save for our next weekend city break.
When my friend returned from New York with a pack of city map paper napkins (Mapkins). I knew that I would eventually find something to make with them!
This is a very affordable craft that would make a fantastic map themed gift for anyone with wanderlust. The Mason jar bank is also very simple and excluding drying time takes about an hour to make.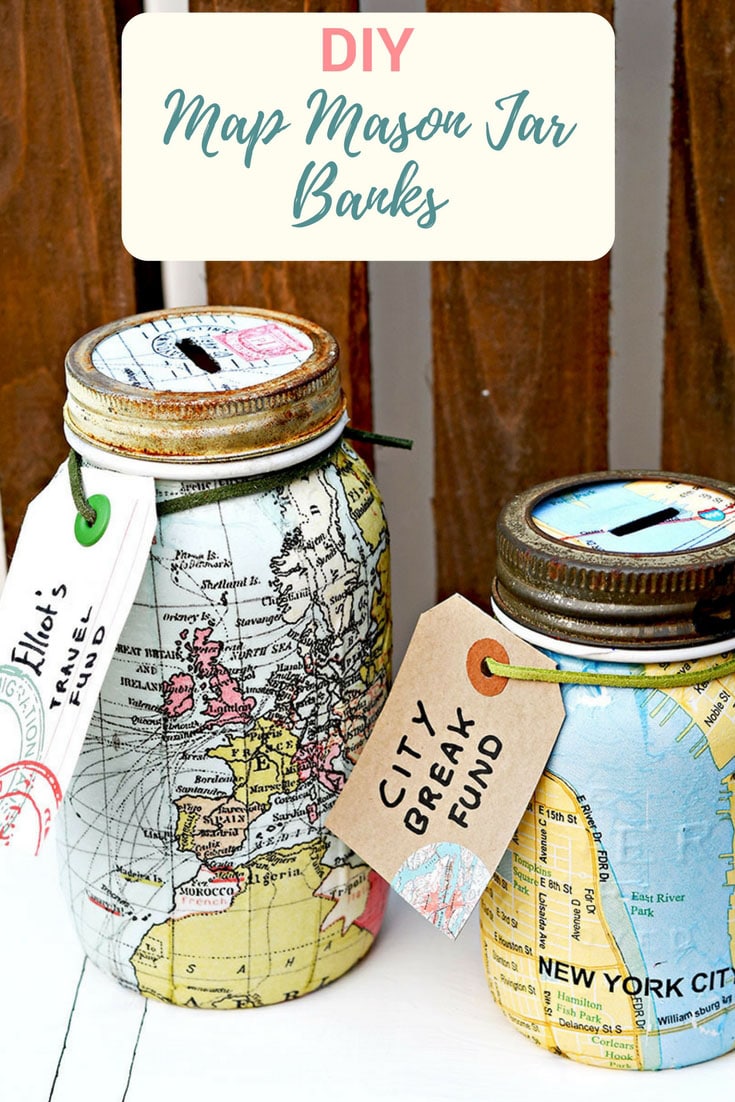 We're a participant in the Amazon Services LLC Associates Program, an affiliate advertising program designed to provide a means for us to earn fees by linking to Amazon.com and affiliated sites. As an Amazon Associate, I earn from qualifying purchases.
What You Need To Make a Map Mason Jar Bank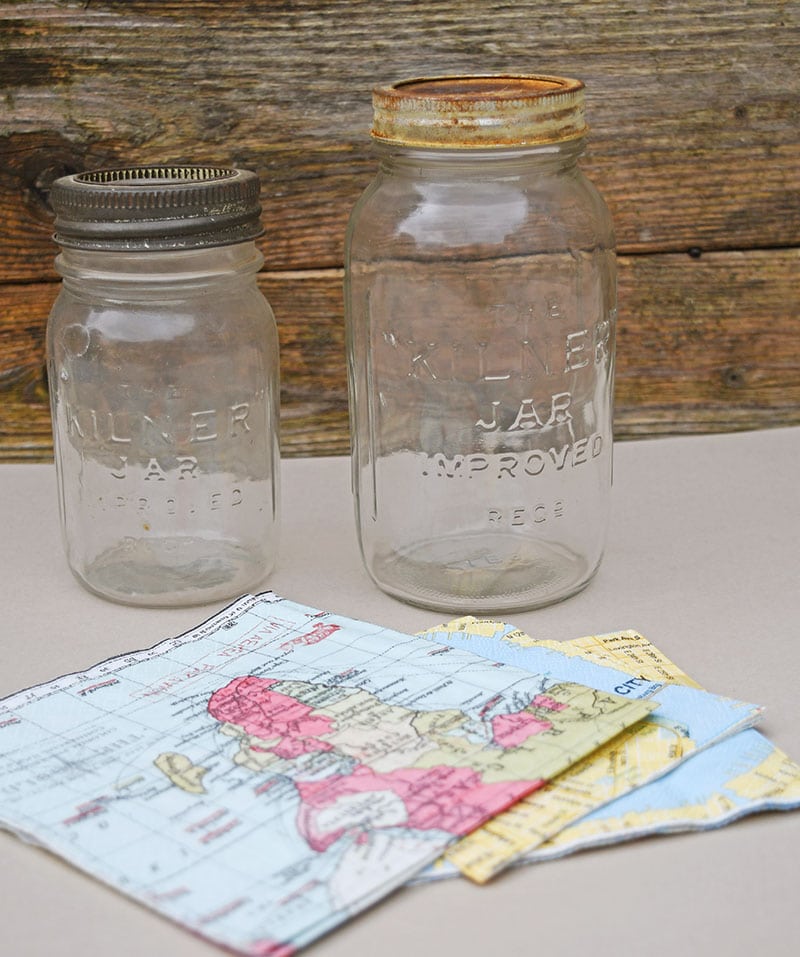 How To Make The Map Banks
Step1. The first thing is to spray paint the outside of the mason jar either white or cream.
This is because the paper napkins are very thin and the cream background will make them less transparent.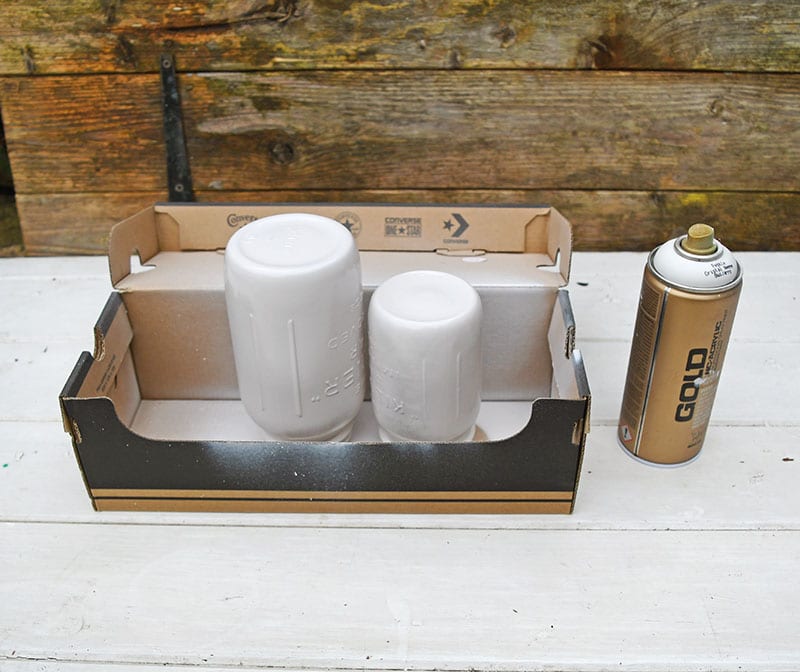 2. Next, whilst waiting for the paint to dry, using a rotary cutter and mat, cut paper napkins into strips about 1″ wide.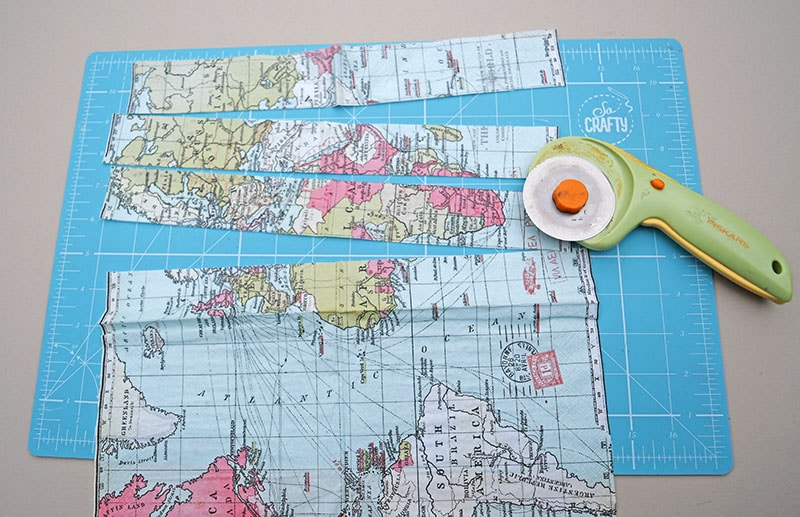 3. Then, separate the top printed ply from the other 2 plys of the paper napkin strips. You will only need the top printed ply.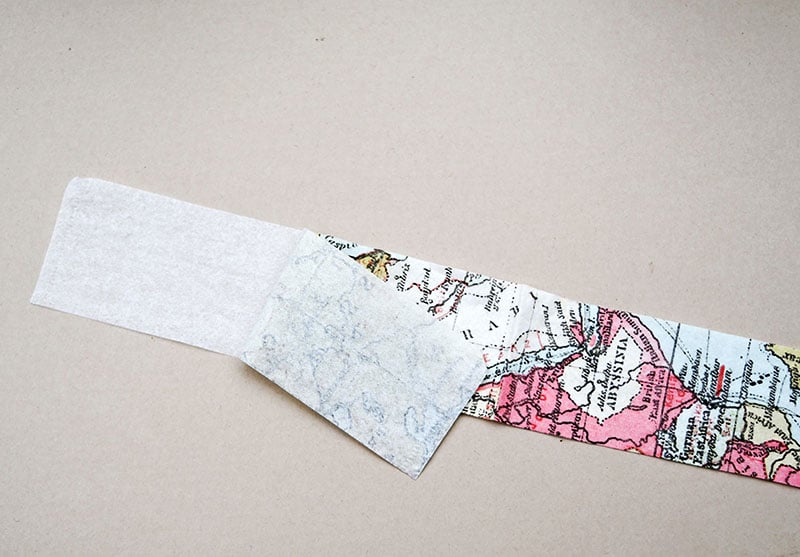 4. Next, dilute the mod podge to a half and half water to glue mixture.
Then, cover the painted jar with the glue mixture and then carefully lay the paper napkins in strips onto the jar.
The jar is covered with the glue rather than the paper napkins because the paper napkins are so thin they would tear if it was done the other way around. Find more paper napkin decoupage tips here.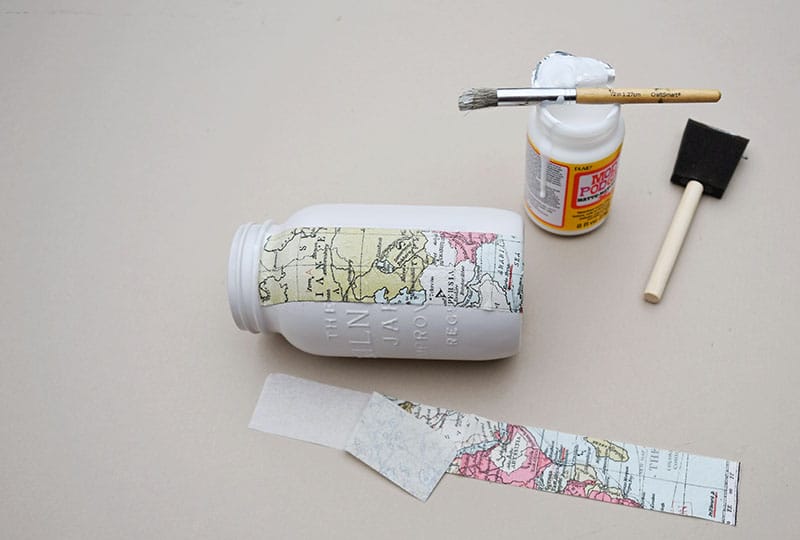 5. Then, use a dry clean foam brush to carefully press the paper napkin strip onto the jar.
By using a foam brush you will reduce the risk of the delicate napkin tearing.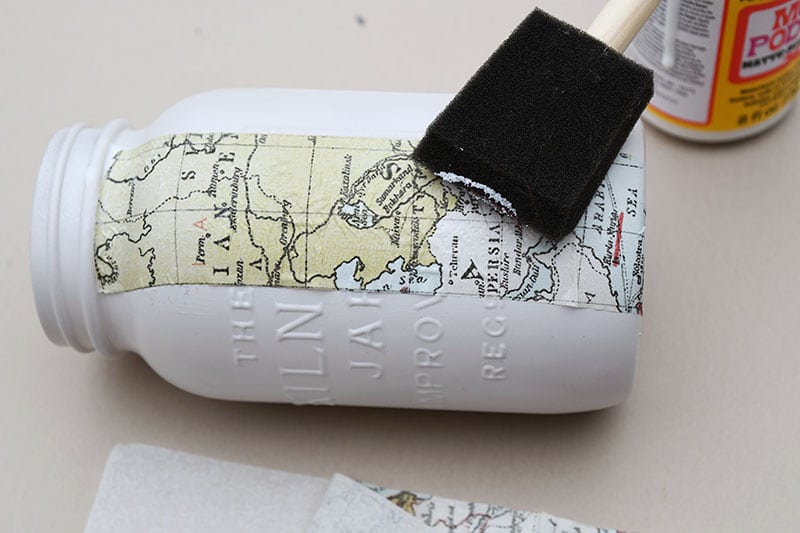 6. Carry on adding the strips of paper napkin until the whole jar is covered. Take care to line up each strip in the right place.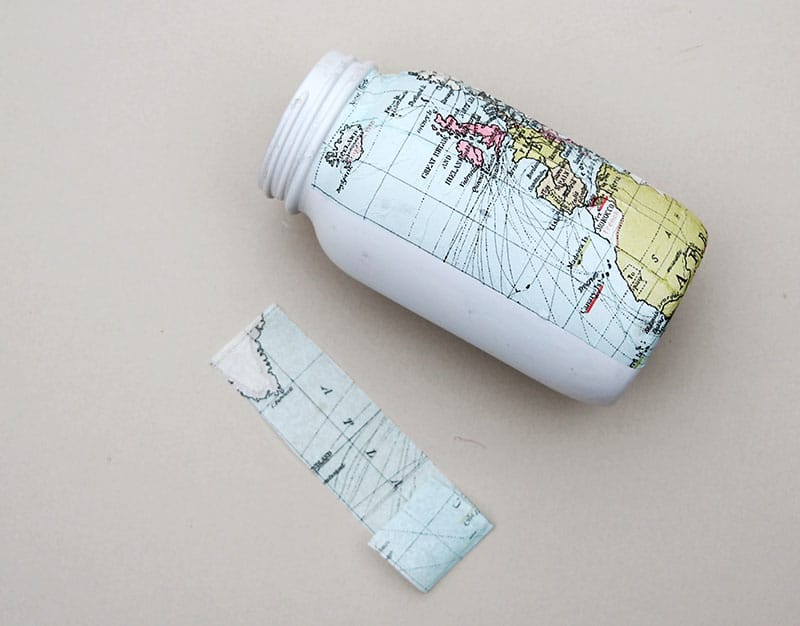 7. Finally, once the whole jar has been decoupaged, cover the jar with two layers of Mod Podge. Make sure the first coat is dry before adding the second.
These layers of Mod Podge act as a protective varnish.
Making The Mason Jar Bank Lid
8. Remove the silicone insert from the Mason jar lid. Draw around it onto a piece of cardboard and cut out the circle.
Next, cut a coin slot into the cardboard piece and then decoupage it with a bit of the map napkin.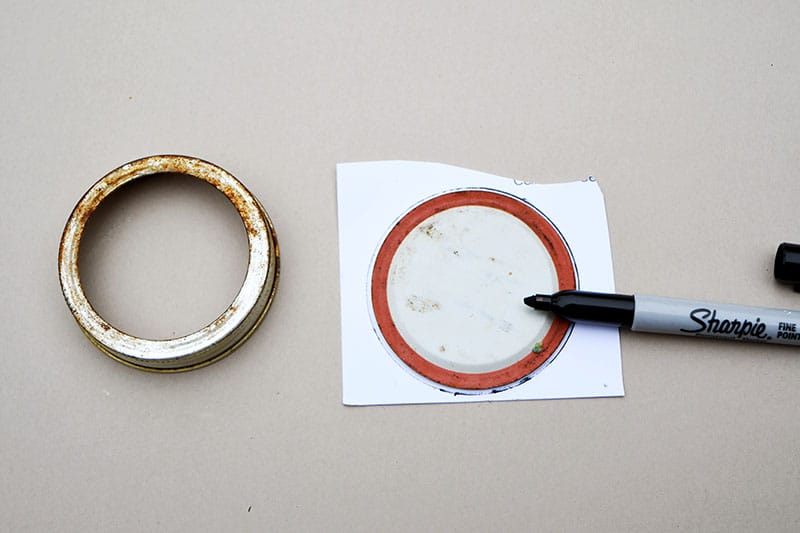 9. To finish off make a luggage tag to add that personal touch.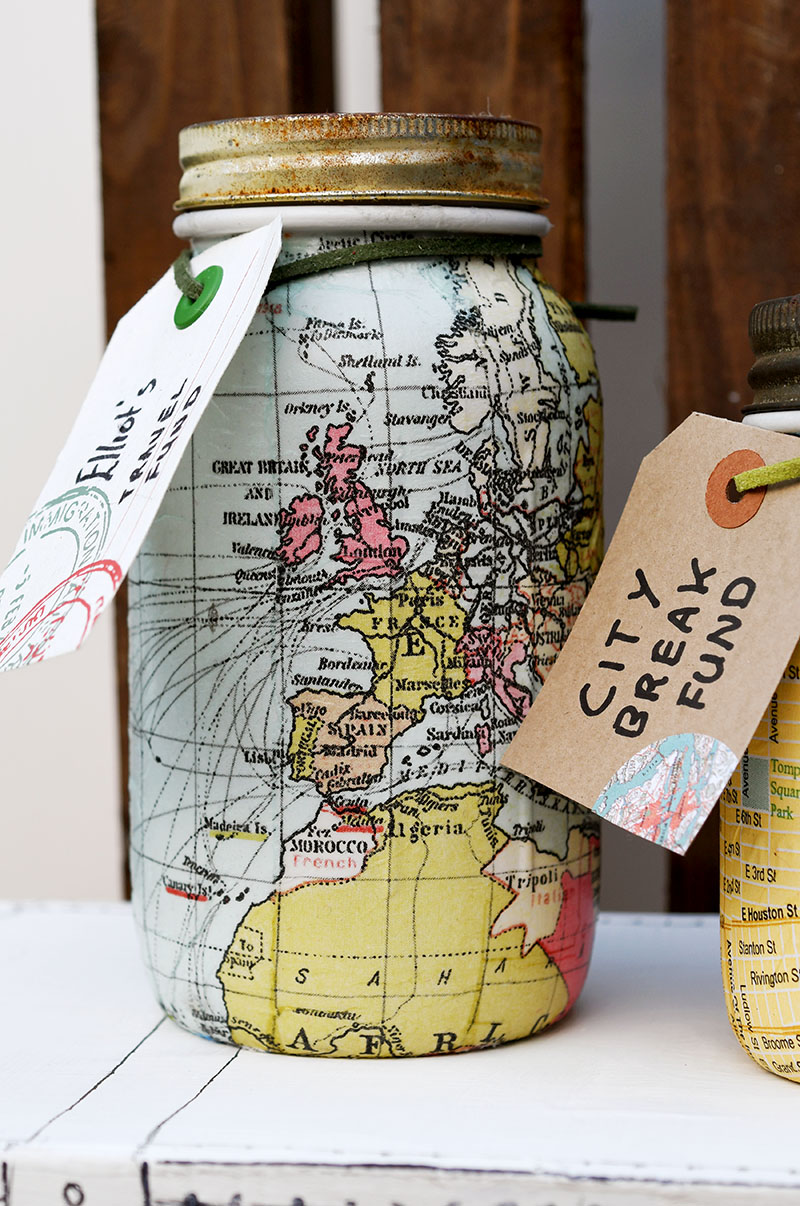 You can get City Mapkins for lots of different cities so you might be able to find one for a particular city you'd love to visit.
What city would you choose?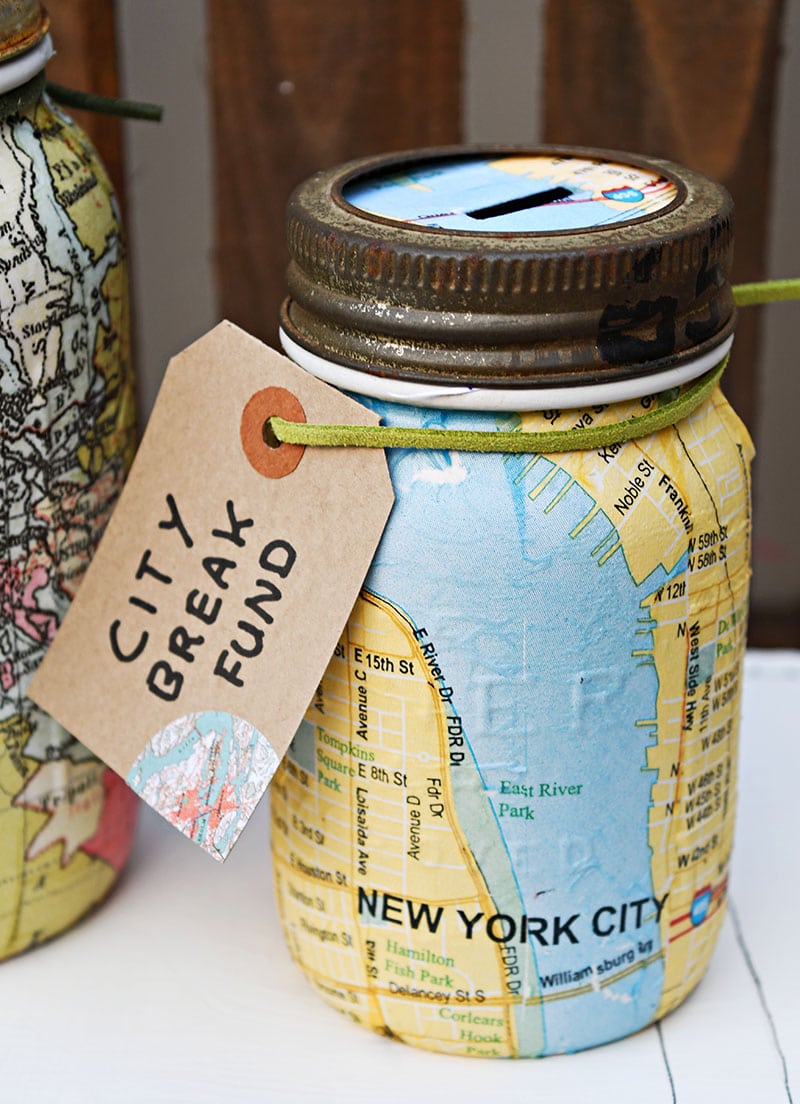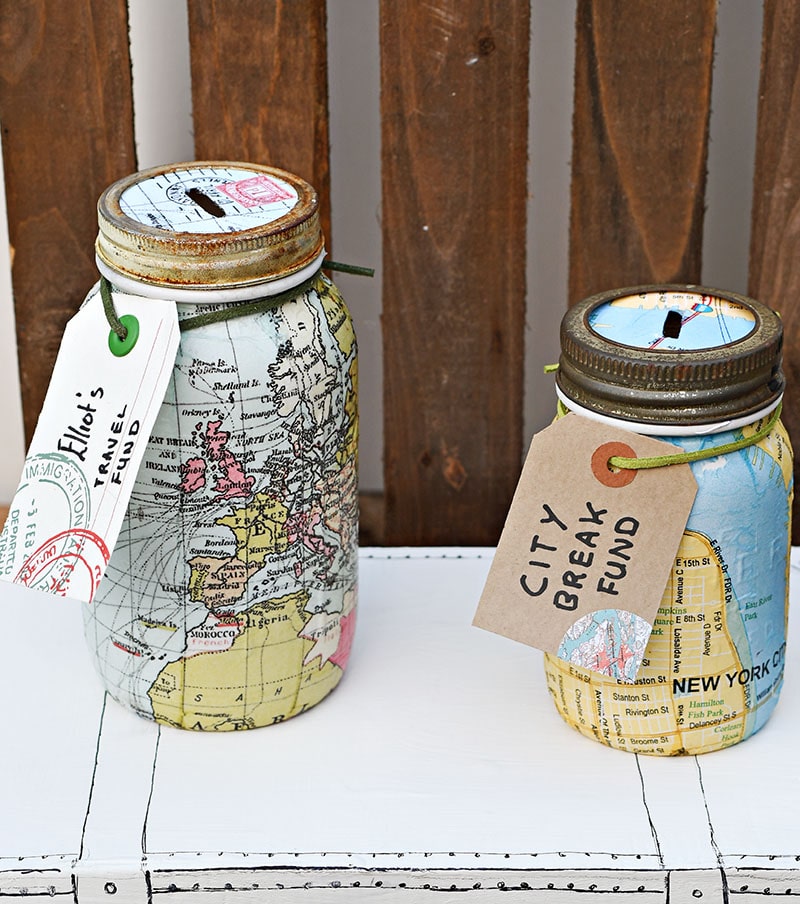 When he eventually goes on his travels, my son is going to bring home all the road and city maps he collects on the way. He wants to use them to make this cool DIY map art as a special memento of his trip.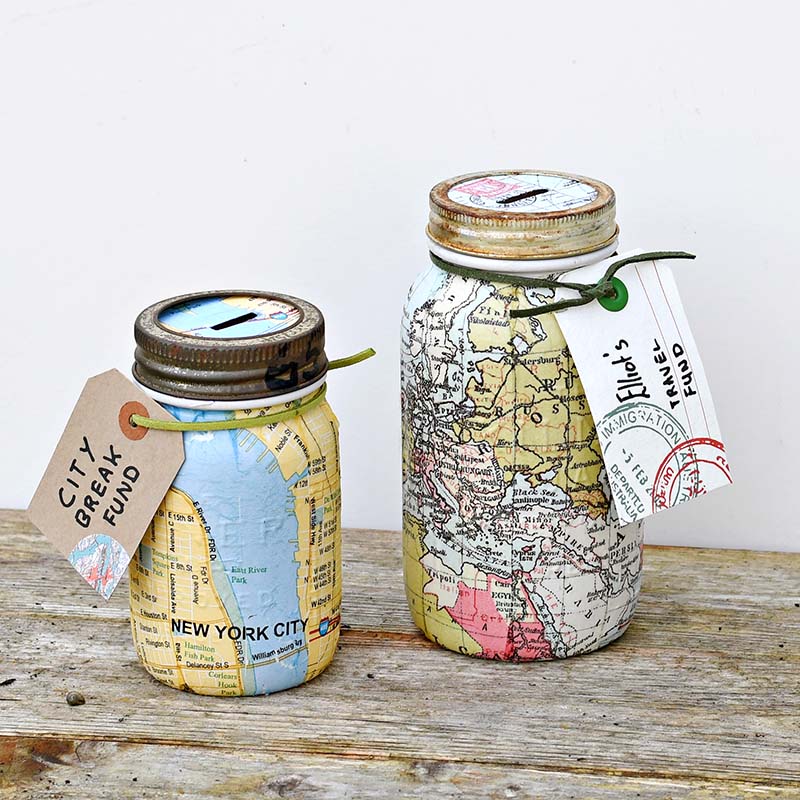 Don't forget to check out all my other Map crafts and DIYs. Such as these stylish map-covered repurposed cookie tins or handy magazine holders. You can also find many more DIY gift ideas for men here.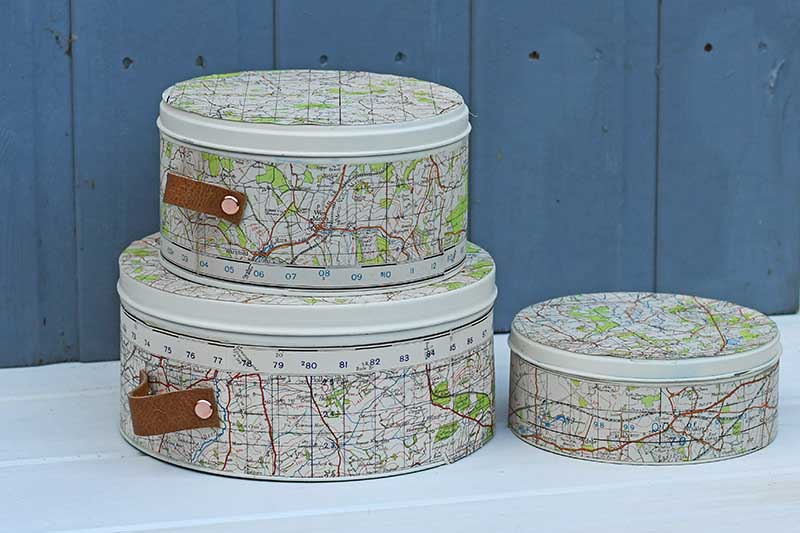 I have a few other mason jar crafts on Pillar Box Blue. These jars were featured in the A to Z of upcycling resources.