How To Create A Travel Themed Mason Jar Bank
I've been wanting to do a Mason jar craft for ages. It totally amazes me all the different ways you can upcycle a Mason jar, Angie of Country Chic Cottage must be the queen of Mason jar hacks and crafts. I have finally found my perfect one and that is to combine it with maps and make a travel-themed Mason jar bank.
 
By the way, we call Mason jars, Kilner jars in the UK. As the jars here are made by the Kilner family and have Kilner embossed on the side but otherwise, they are exactly the same.
 
As usual, I couldn't decide on just one map so I made two map mason jar banks. One for my son who is saving up to go backpacking around South America. The other is for me and my husband to try and save for our next weekend city break.
 
When my friend returned from New York with a pack of city map paper napkins (Mapkins). I knew that I would eventually find something to make with them!
 
This is a very affordable craft that would make a fantastic gift for anyone with wanderlust. The Mason jar bank is also very simple and excluding drying time takes about an hour to make.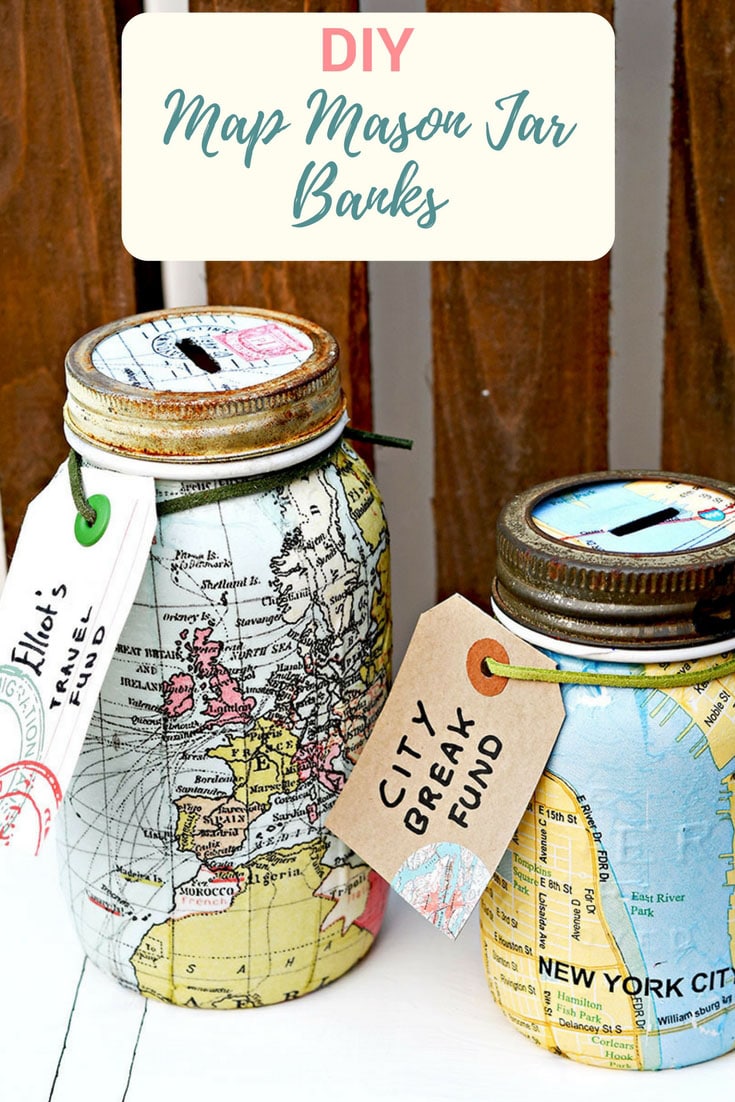 This post contains Amazon affiliate links for your convenience. Click here to see my disclosure policy.
 
 
What you need to make a Map mason jar bank
How to make a map mason jar bank
The first thing is to spray paint the outside of the mason jar either white or cream.
 

 
Whilst waiting for the paint to dry, using a rotary cutter and mat, cut paper napkins into strips about 1″ wide.
 

 
Seperate the top printed ply from the other 2 plys of the paper napkin strips.
 

Dilute the mod podge to a half and half water to glue mixture. Cover the painted jar with the glue mixture and then carefully lay the paper napkins in strips onto the jar.
 

Use a dry clean foam brush to carefully press the paper napkin strip onto the jar.
 

Carry on adding the strips of paper napkin until the whole jar is covered. Take care to line up each strip in the right place.
 

To finish off the decoupage cover the whole jar with a layer or two of Mod Podge, this will act as a protective varnish.
Making the bank lid
Remove the silicone insert from the Mason jar lid. Draw around it onto a piece of cardboard and cut out the cirle. Cut a coin slit into the cardboard piece and then decoupage it with a bit of the map napkin.
 


 
For the final touch add a personalized luggage tag.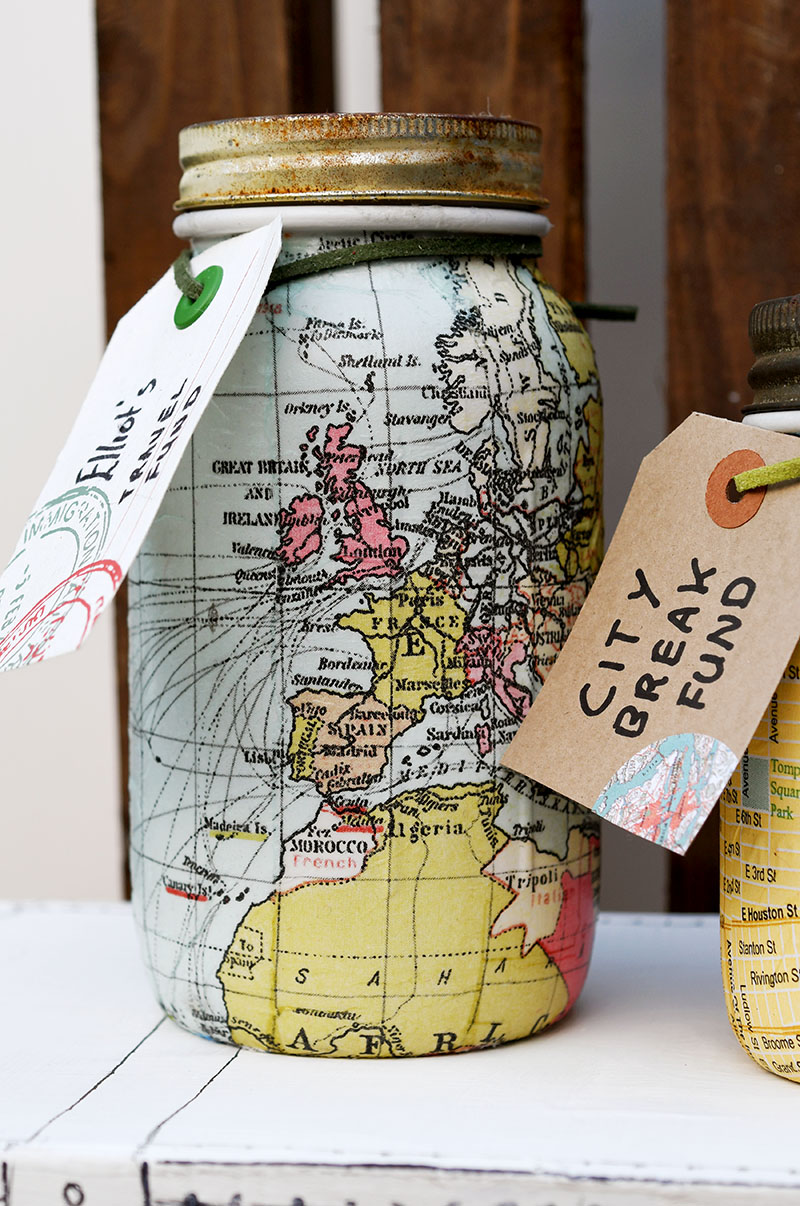 You can get City Mapkins for lots of different cities so you might be able to find on for a particular City you'd love to visit. What city would you choose?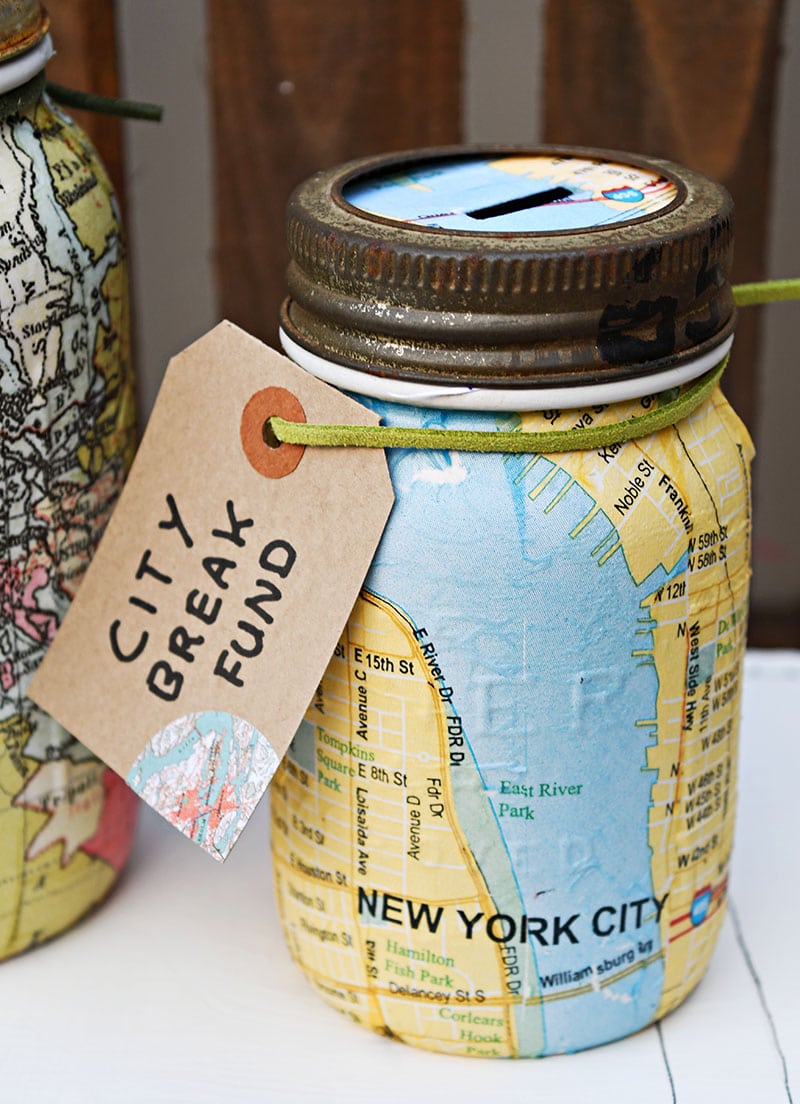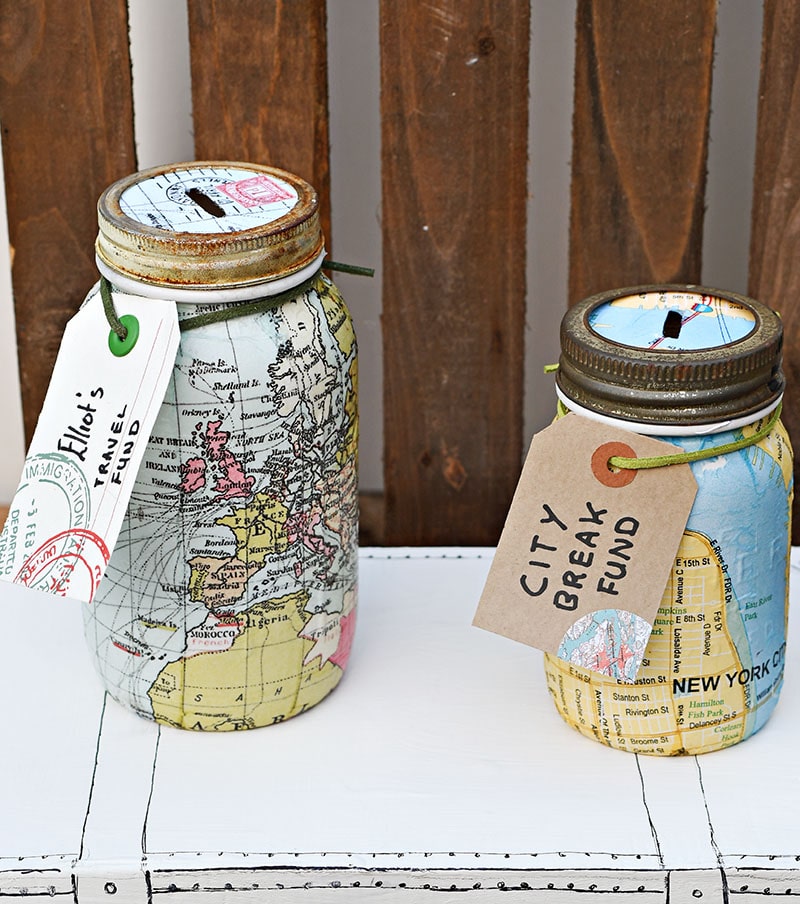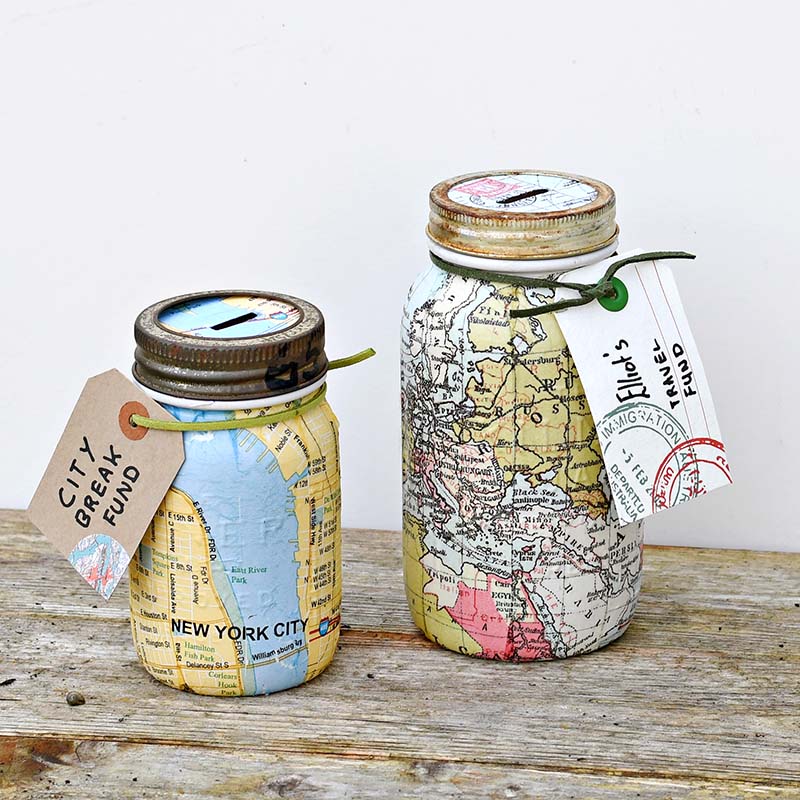 For even more Mason jar craft ideas visit favecrafts.com.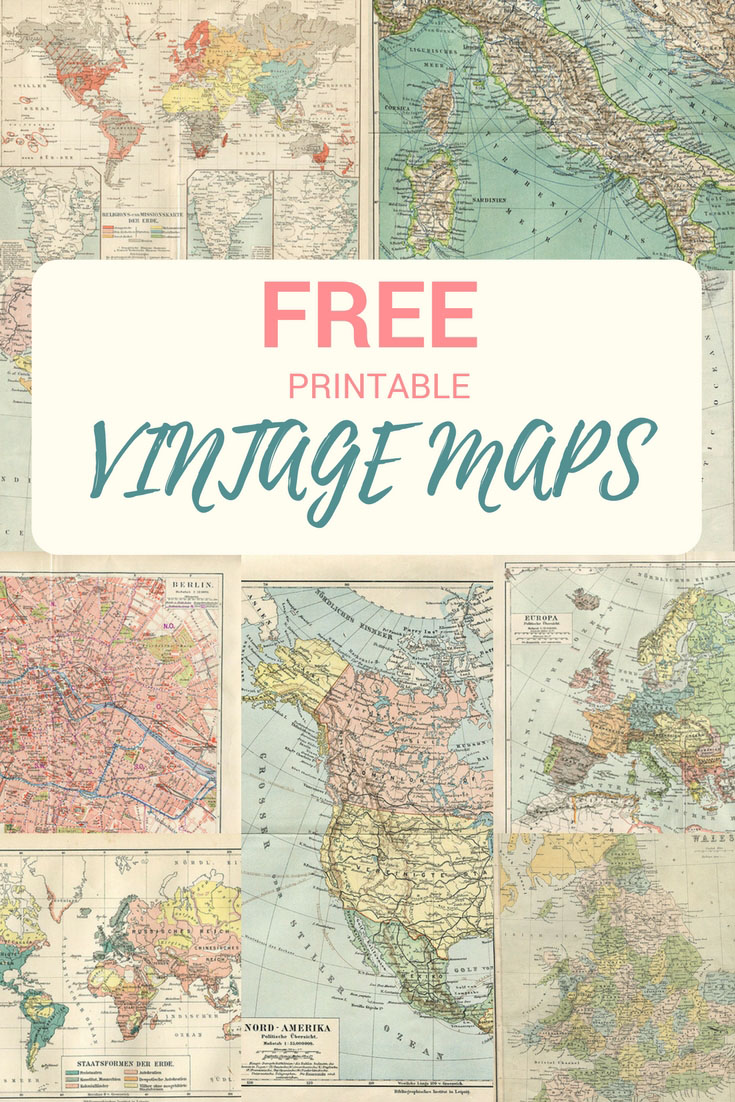 Don't forget to check out all my other Map crafts and DIYs.