Inside: An affordable DIY bud vase tutorial using empty Yakhult bottles.
Recently, I was drawn to a cute and pretty collection of mini bud vases at an antique fair. They were by Moorcroft and completely out of my price range. But they inspired me to make my collection of upcycled DIY bud vases.
These mini flower vases don't compare to the beautiful Moorcraft ones, but they are still very colourful and look cute as centrepieces on my table.
My DIY mini bud vases cost virtually nothing, as they are made from upcycled small plastic bottles (Yakhult) and paper napkins.
I love the print designs of Marimekko and have decoupaged paper napkins with their gorgeous prints many times before. I've even made plastic bottle planters with them in the past.
This is a quick, fun adult craft, and the colourful cute mini flower vases would make a lovely handmade gift.
We're a participant in the Amazon Services LLC Associates Program, an affiliate advertising program designed to provide a means for us to earn fees by linking to Amazon.com and affiliated sites. As an Amazon Associate, I earn from qualifying purchases.
What You Need
Small plastic bottles- We drink Yakhult as a family. It comes in these cute little plastic bottles, which I used. But other brands of probiotic yoghurt drinks and shots come in equally cute bottles that could also be upcycled into mini flower vases.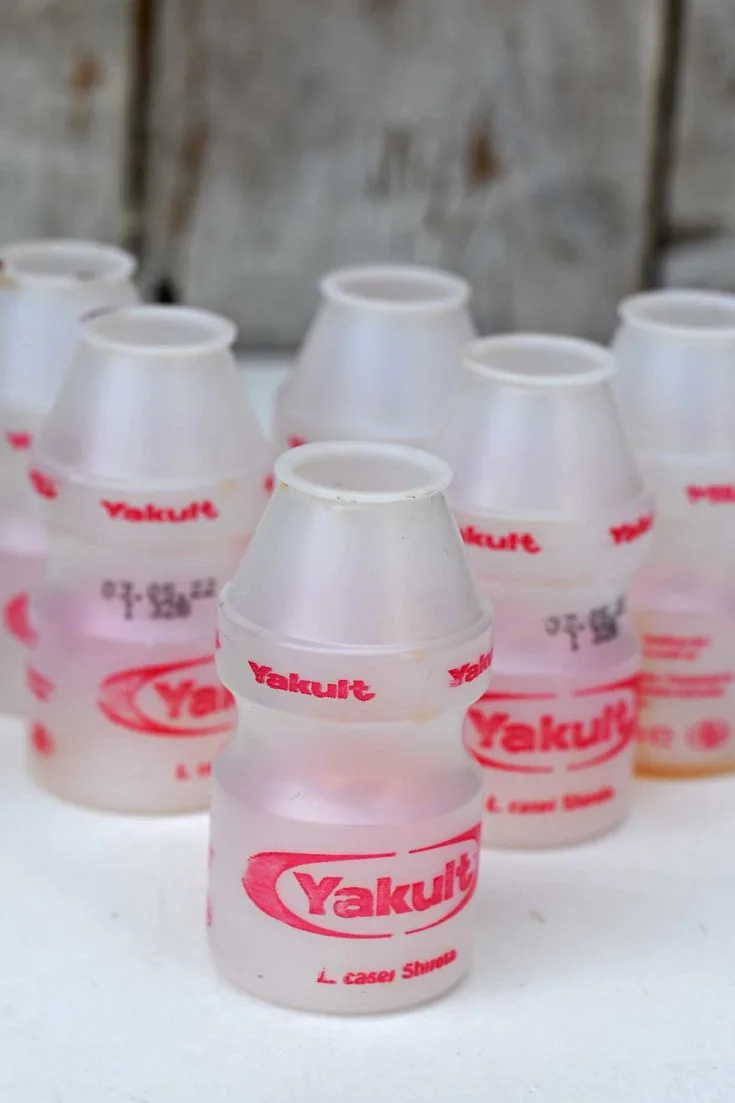 Paper napkins – I wanted to create a rainbow of mini bud vases, so I used Marimekko paper napkins in those colours. You only need one small napkin for each bottle. You can buy mixed packs of paper napkins for decoupage on eBay and Amazon.
Cling film / Saran wrap
Brush and water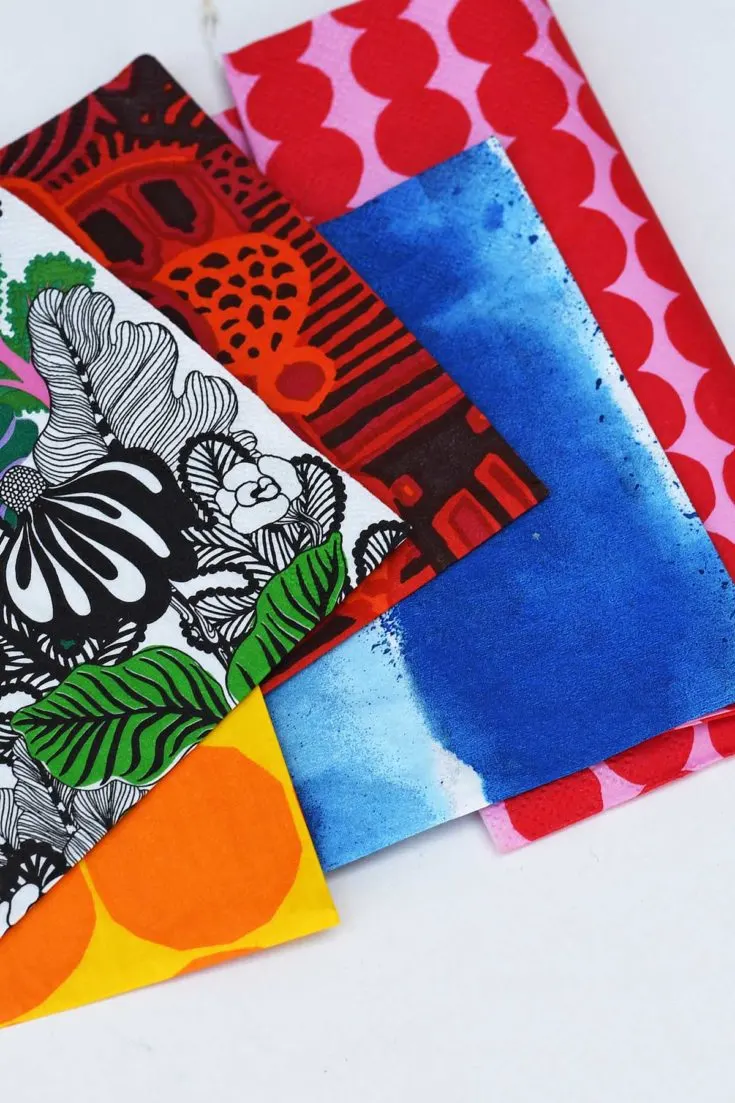 The Mini Bud Vase DIY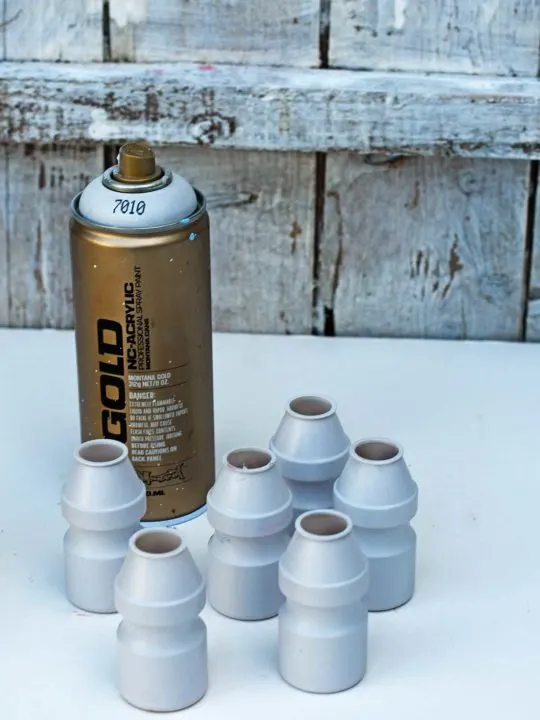 Step 2: Separate the paper napkin layers. You only want to use the top printed ply of the paper napkin. This can be a bit fiddly, but I find it's easier if you rub the napkin in a corner to start separating the layers. Rub the napkin between your thumb and forefinger.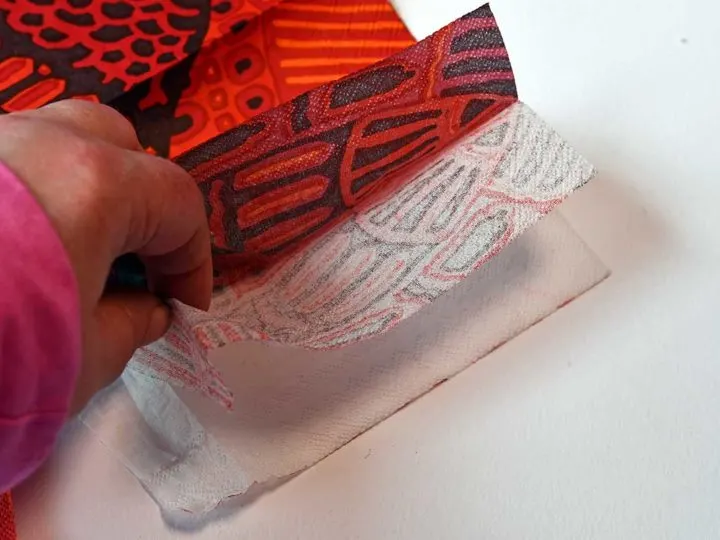 Step 3: Using a brush, coat the painted Yakult bottles with a thin layer of decoupage glue.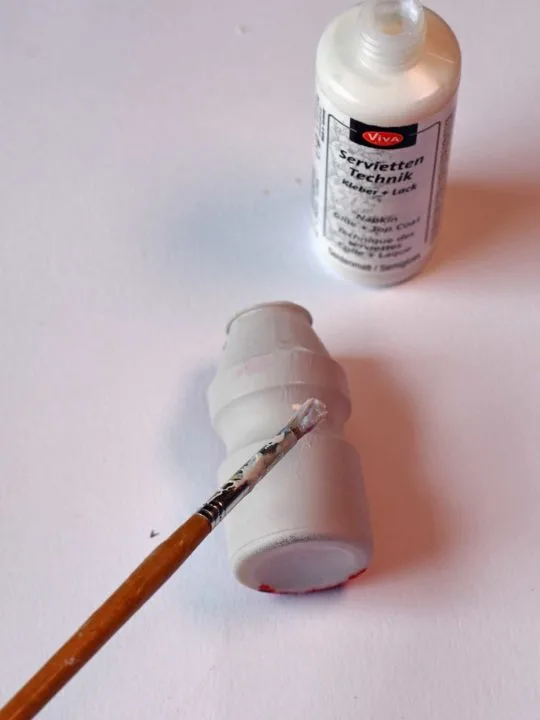 Step 4: For a better finish, tear the paper napkins rather than cut them before decoupaging the napkins. To achieve this, wet the paper napkin with a brush and gently pull the napkin. The paper napkin will tear easily along the wet edge.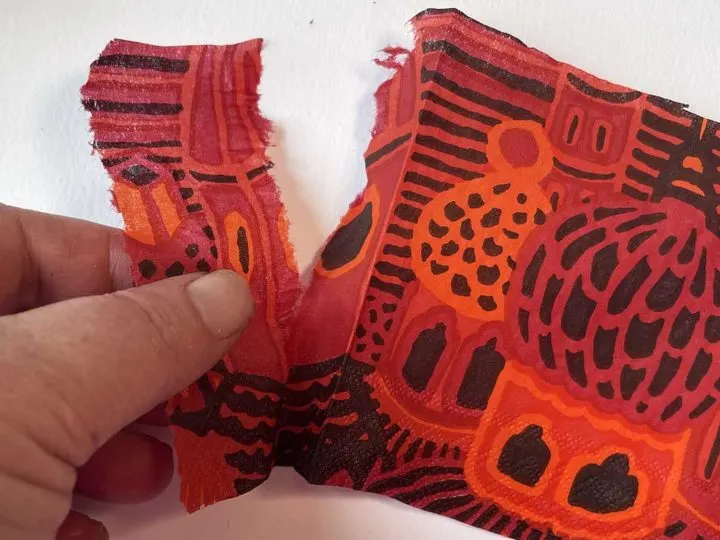 Step 5: Place the torn paper napkin onto the Yakult bottle. Then lay cling film (Saran wrap) over the napkin. Pull the plastic wrap tightly around the bottle; this will help remove creases from the napkin decoupage without tearing.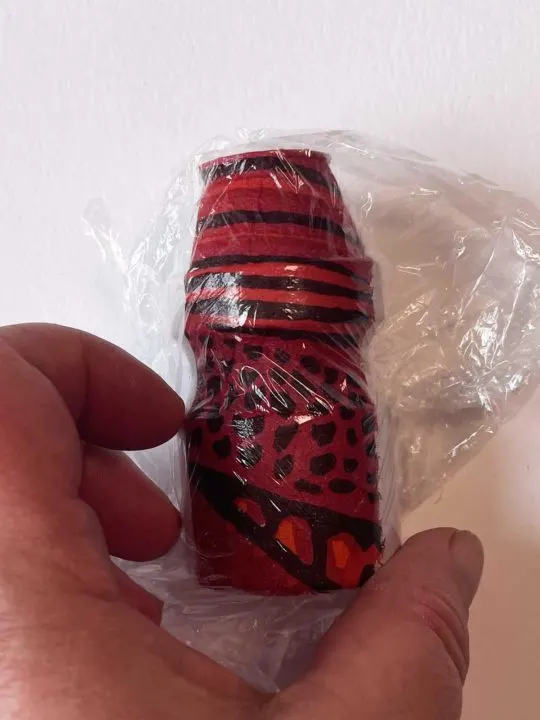 Step 6: Carry on decoupaging strips of paper napkin until the whole Yakult bottle is covered.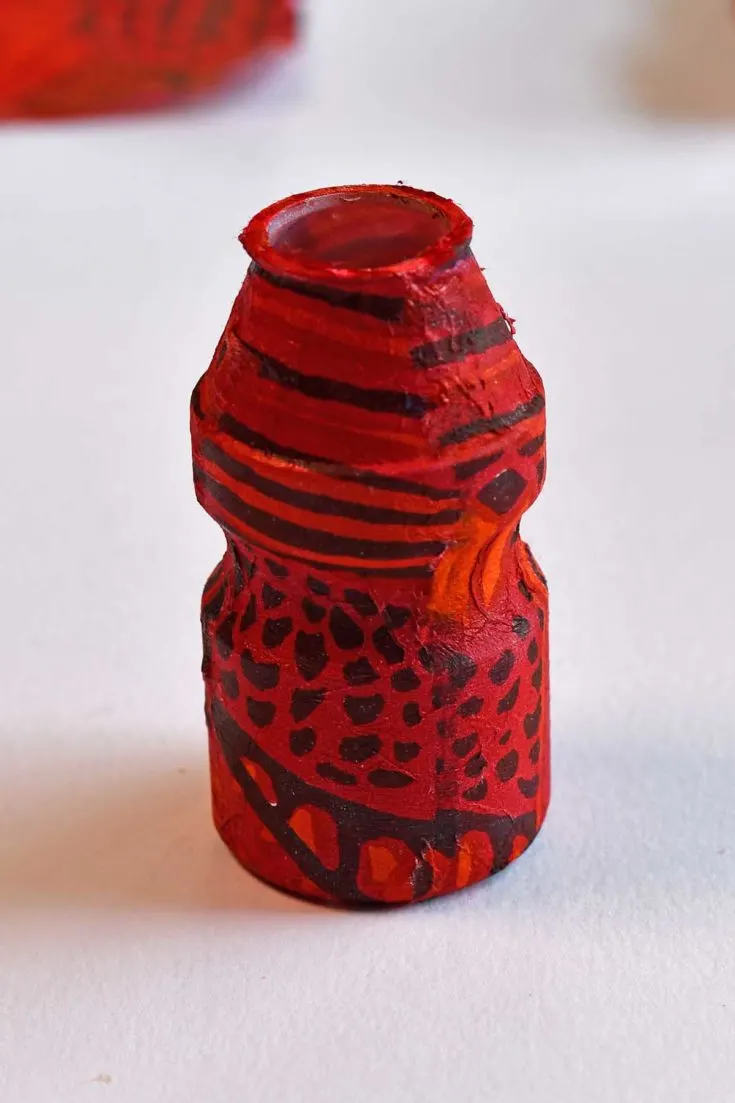 Step 7: Once the decoupage glue has dried, sand away any excess paper napkin from the edges. Then, using a brush, apply a top coat of decoupage glue. When dried, this will provide a protective varnish.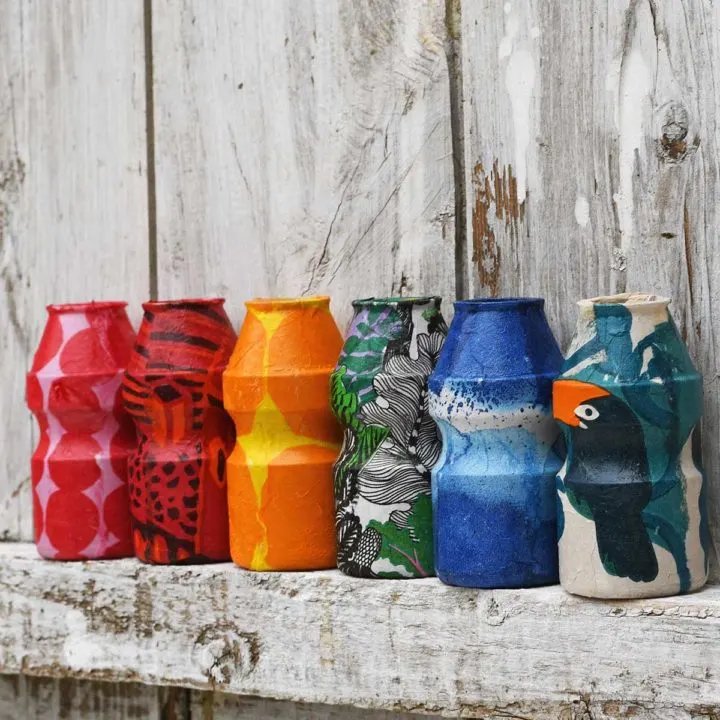 To finish off the bud vases, add flowers!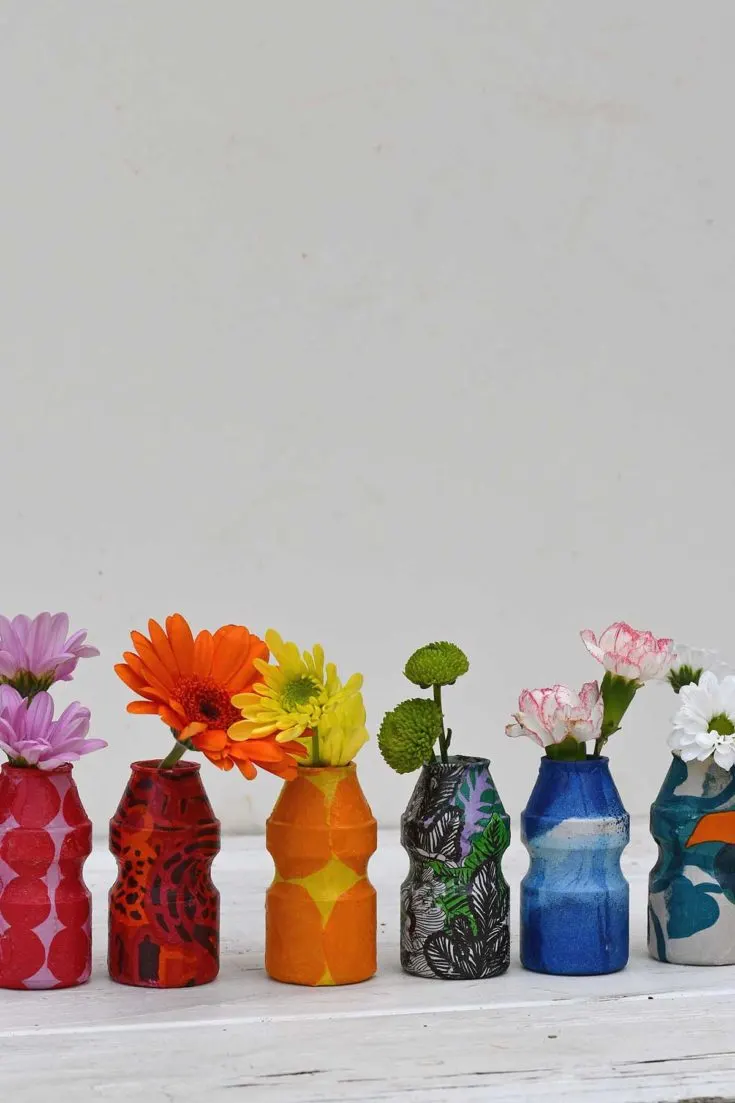 Displaying the mini flower vases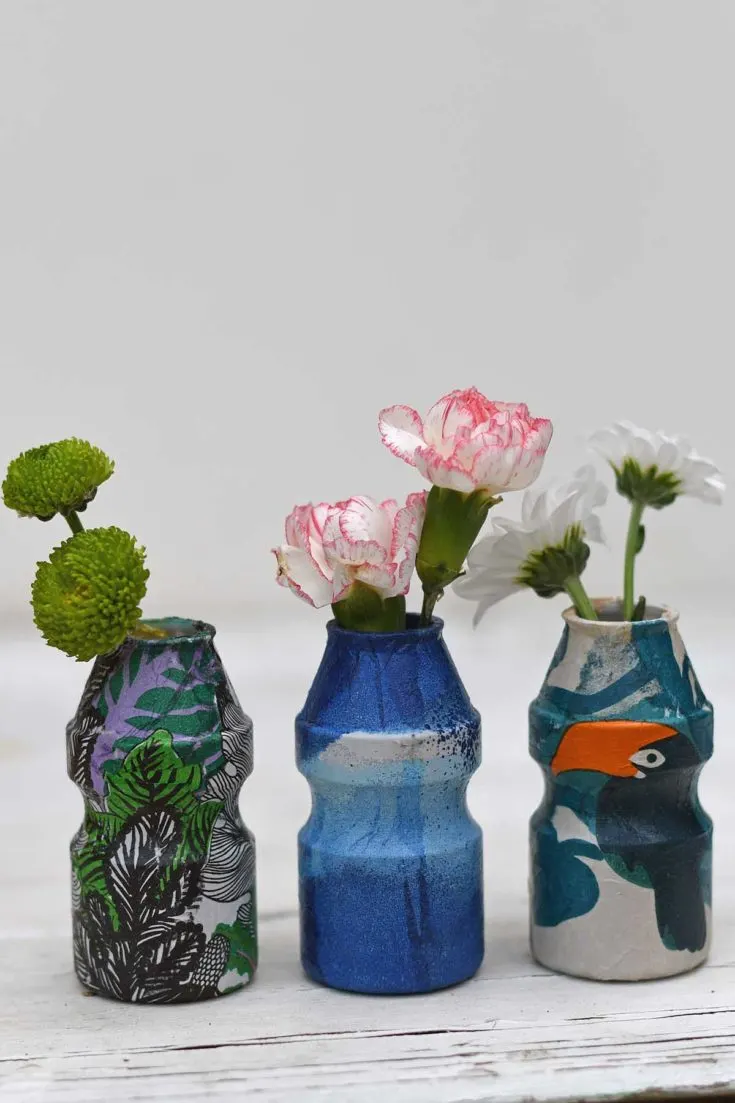 I love how cute and colourful these mini flower vases are; they look great, lined up like a rainbow on the mantle. I also try to match the colour of the flowers to the vase when possible.
Another idea is to place the mini vases together on a small tray. I spray-painted an old rectangular fish tin to use as a tray. This way, I can place the mini vases easily in the centre of a table.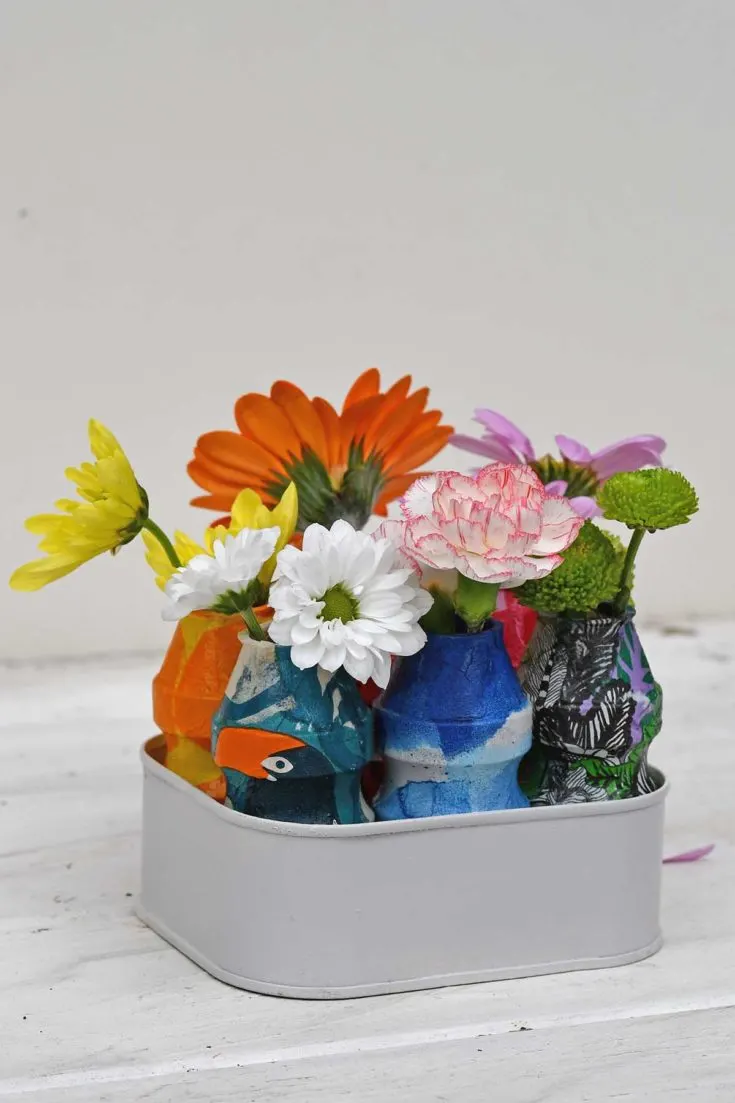 These Marimekko flower vases are like an indoor version of my popular Marimekko decoupage tin can planters in my garden.
I will be decoupaging the next lot of Yakult bottles in more Marimekko paper napkins to expand this collection of bud vases. I have a big stash of Marimekko paper napkins!
Other DIY Vase Ideas
Use fabric instead of paper napkins for decoupage; check out this Kaffe Fassett fabric vase.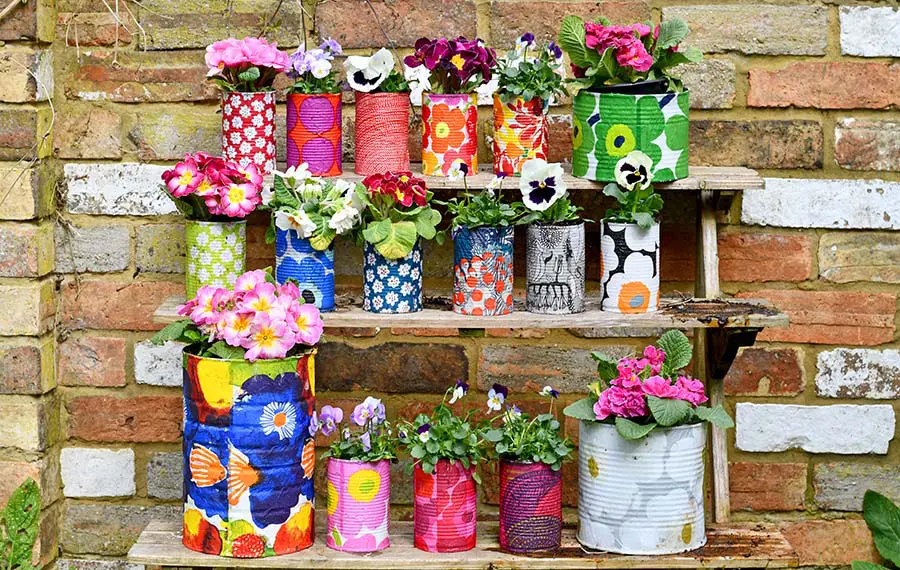 If you want more upcycled vase ideas, I have one for hand-painted glass bud vases, a Boho leather vase, a broken China cup wall, and a denim hanging vase.
There is also a tutorial for a paper vase sleeve that instantly turns any glass jar into a designer vase.
If you love Marimekko patterns as much as I do, please check out all my Marimekko DIYs here. Also, check out these other cool decoupage ideas.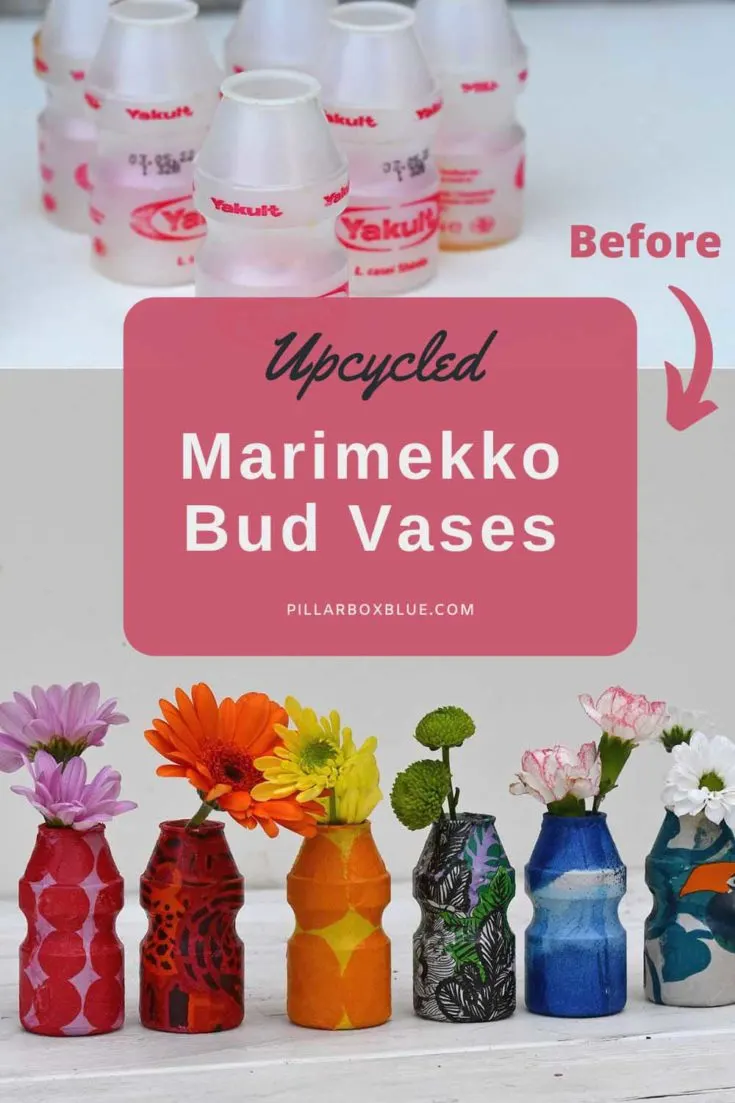 Yield: A rainbow of Marimekko upcycled mini flower bud vases
Upcycled Mini Bud Vases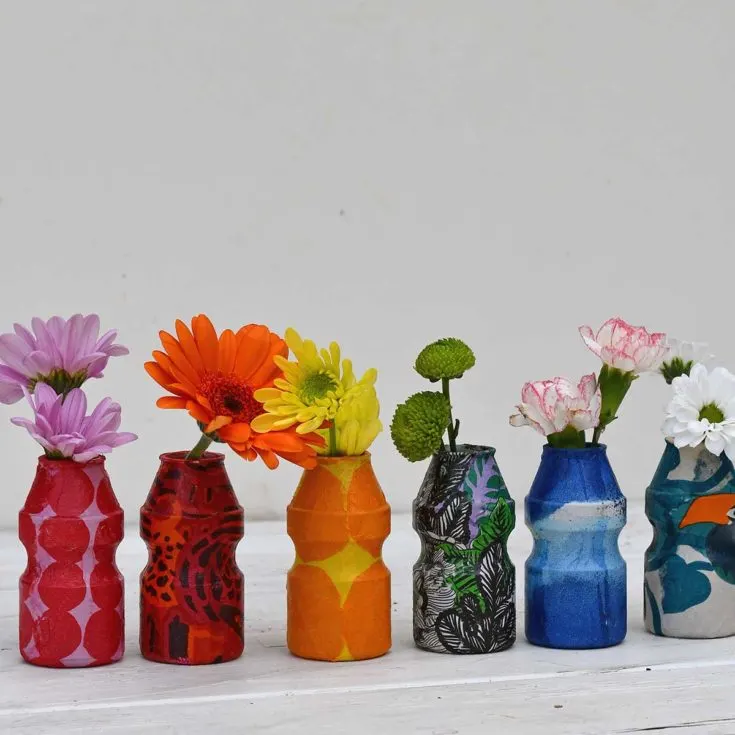 An upcycled tutorial on how to upcycle small yoghurt bottles such as Yakult bottles into cute Marimekko mini flower bud vases.
Materials
Mini plastic bottles such as Yakult bottles
Assortment of Marimekko paper napkins in various colours and patterns
White spray paint
Decoupage glue
Cling film/ Saran warp
Instructions
First, wash and dry the small plastic bottles before spray painting them white.
Next, cover the bottle in a thin layer of decoupage glue.
Then separate the napkin layers, so that you just use the top printed ply of the paper napkin.
Use a brush and water to mark the paper napkin into small strips. Tear the napkin into strips where wet.
Next lay the strip of napkin paper onto the bottle. Then place the plastic wrap on top and pull tight to eliminate creases in the paper napkins without tearing them.
Carry on decoupaging the mini plastic bottles until they are totally covered with the Marimekko paper napkins.
Once the decoupage glue has dried, sand away any excess paper napkins from the edges of the bottle.
Then cover the bottle with a top coat of decoupage glue to act as a protective varnish.
Decoupage the remaining bottles, each one with a different design. Then add water and flower buds.