I have always loved doing collages. After uni instead of keeping a travel diary of my year long travels round South East Asia I did a collage of my trip on an old tailors dummy. So when I came across a Facebook group of collage artists and lovers I had to join.
Below is the front and back of my travel journal dummy.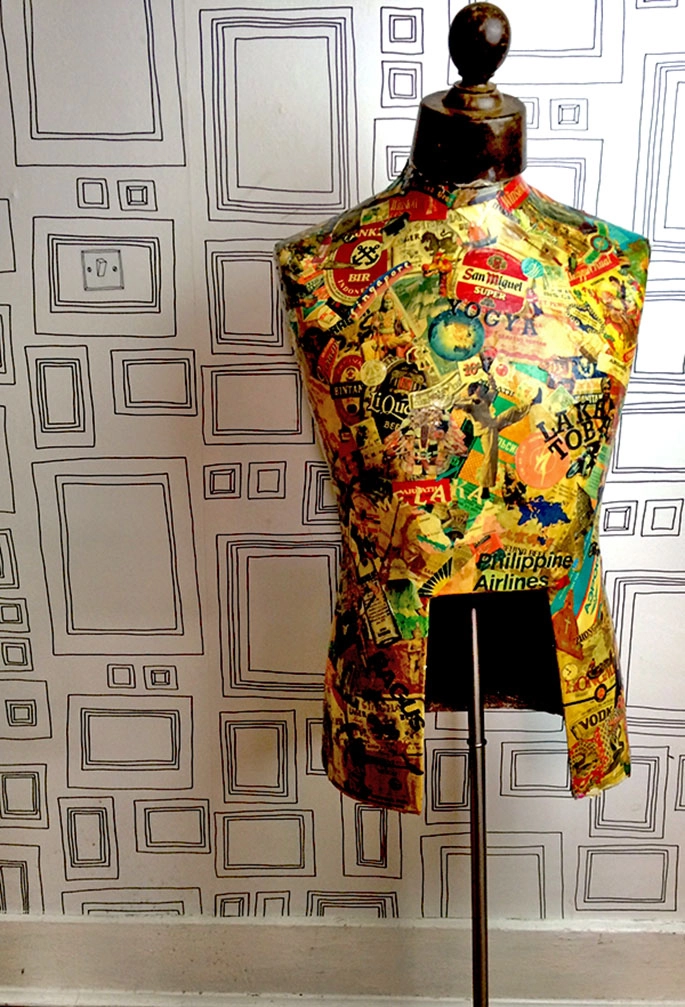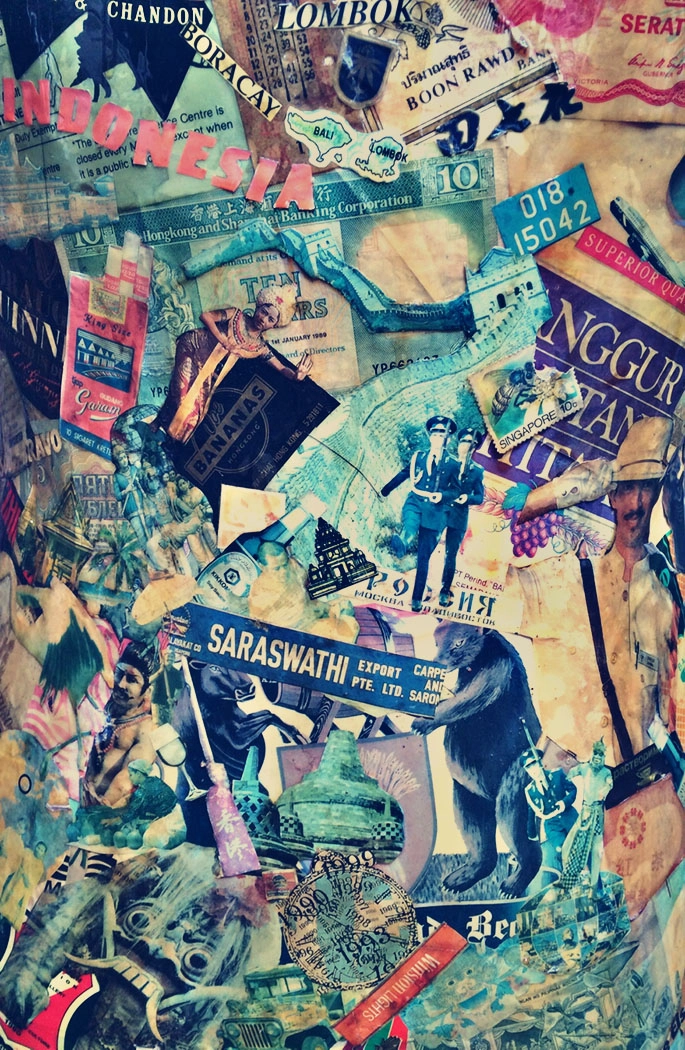 My collage of the word KJEMPEFLOTT is my submission to The Collage Club's (#blogcollageclub) March monthly collage challenge theme of words and texts. KJEMPEFLOTT is my favourite word it is the Norwegian for awesome. I adore this word I love how it sounds, I love the meaning and I love the way it looks. I just loving saying Kjempeflott.
If you're not familiar with Norwegian letter sounds, especially the combination of K&J together, then I suggest you might try putting the word in Google translate where you can hear the correct pronunciation.
I've added a short audio clip below if you want to hear my pronunciation of Kjempeflott.
I learnt kjempeflott from my elderly Norwegian in-laws. I have no idea whether this is an old fashioned word for awesome, like saying fab or groovy or something more colloquial like wicked. My husband hasn't been able to clarify this for me as his Norwegian is fairly old fashioned and polite, having learnt it from his mormor (Norwegian grandma). He has however been modernising his Norwegian slang and swear words through watching the Netflix series Lillyhammer, which is half in English and Norwegian with subtitles.
https://www.youtube.com/watch?v=bfRgVbp9gSY
Cool or not I still love the word Kjempeflott and have been saying it regularly for the past 20 years or so. I have also made a cushion with the word on it. You can never have too much awesomeness in your life.