There are loads of wild blackberry bushes on my daily dog walking route. This year they seemed to have done really well and many of them have started to ripen. I love foraging and using wild berries to make homemade stuff with, such as my elderflower champagne. Instead of using the blackberries to flavour vodka as I did last year, this time I decided to make ice cream with them.

My boys love ice cream and it doesn't last five minutes in our house once someones gets a whiff of it. This recipe I have devised for my blackberry ice cream is really simple, healthy and delicious and my kids love it.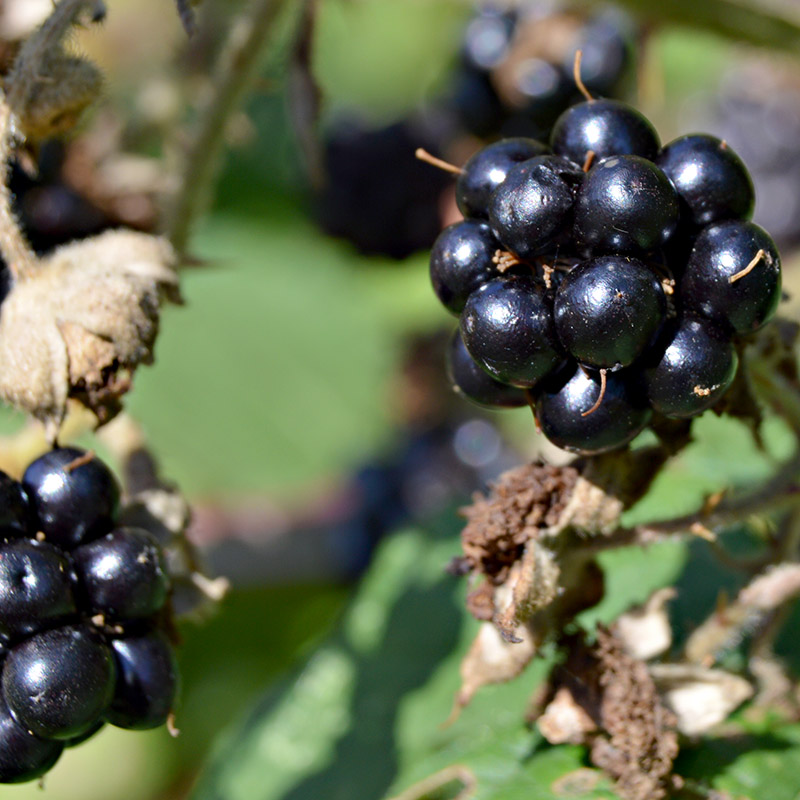 How to make Blackberry Ice Cream
Ingredients

3 ripe bananas
A medium bowl of freshly picked ripe blackberries
150ml coconut milk
This is a no churn ice cream recipe. Therefore you will need to freeze your fruit beforehand.
Slice your bananas, place in a zip lock bag and freeze. Wash your blackberries and then place in a zip lock bag and freeze.
Initially I froze my coconut milk in small chunks, but my blender found this hard to deal with so I didn't bother freezing the coconut milk second time round and the recipe worked fine.
Place your frozen ingredients and coconut milk in a blender, and blend until thoroughly mixed. I found that my hand held blender worked best with the frozen ingredients.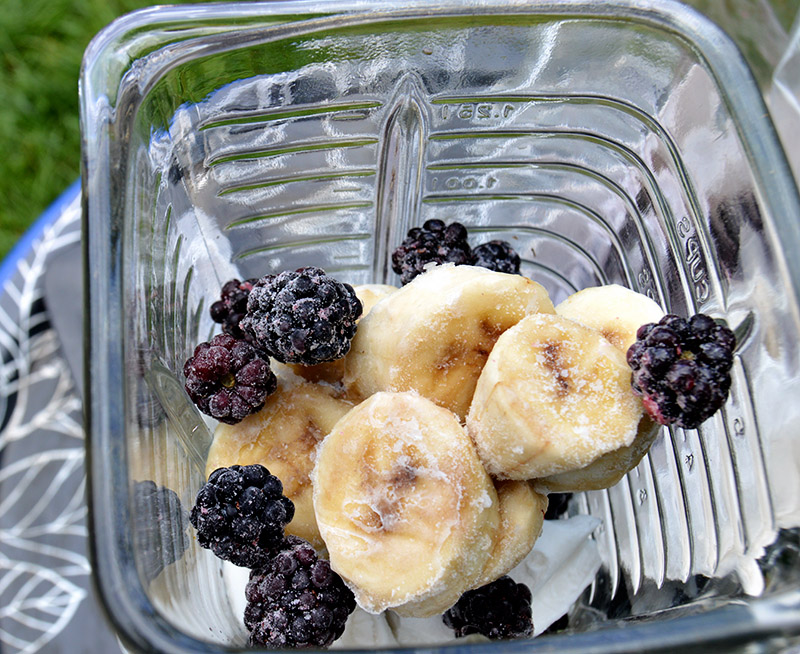 It's that simple! Your ice cream is best eaten straight away. The banana and coconut milk provide the creamy texture and the blackberries give it a brilliant colour and flavour. The riper your bananas and blackberries the sweeter the ice cream.

Not only is this ice cream delicious, but it's really healthy so my kids can eat as much of it as they want. They love to eat it with my homemade banana and chocolate loaf..