Homemade Elderflower Champagne
The Elderflowers are in full bloom, so its time to make some champagne. The tiny flowers of the elder tree are covered in a natural yeast and when combined with sugar and water they will ferment creating a botanically brewed champagne. Elderflower champagne is really easy to make, delicious to drink and makes some fantastic summer cocktails.

I get great satisfaction from using wild plants to make things to drink and eat. I don't know if its because it's free or if it's that connecting back with nature thing. Everywhere I look at the moment there are loads of elder trees in bloom, elderflowers are everywhere, down by the park, along the river bank or just growing by the side of the road, so you should have no problems in finding the flowers.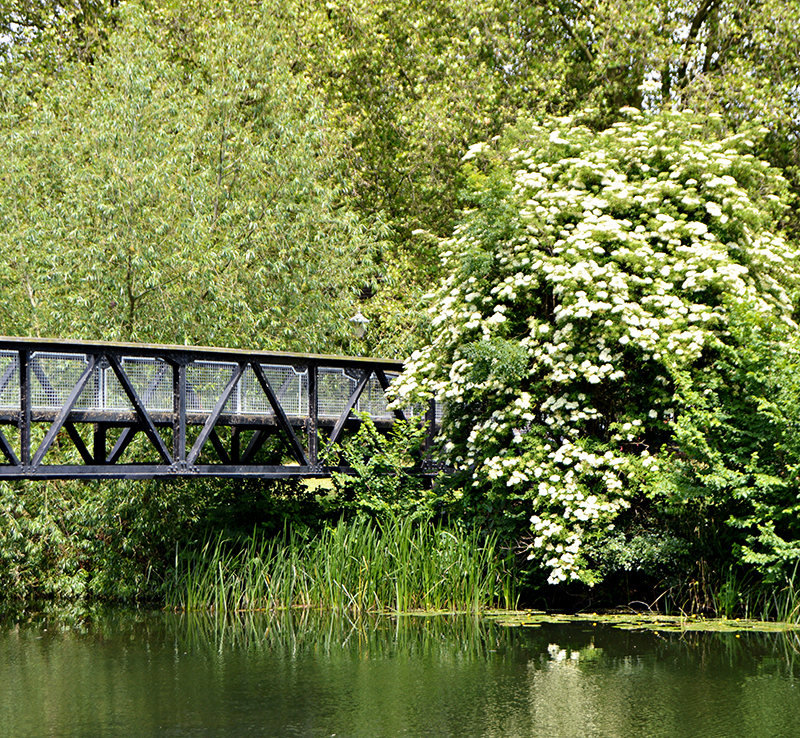 Ingredients
The following ingredients make 6 litres of elderflower champagne
1kg Sugar
4 litres of hot water
2 litres of cold water
20 Elderflower heads (preferably picked on a dry morning to ensure maximum natural yeast coverage)
2 table spoons white wine vinegar
Zest and juice of 4 lemons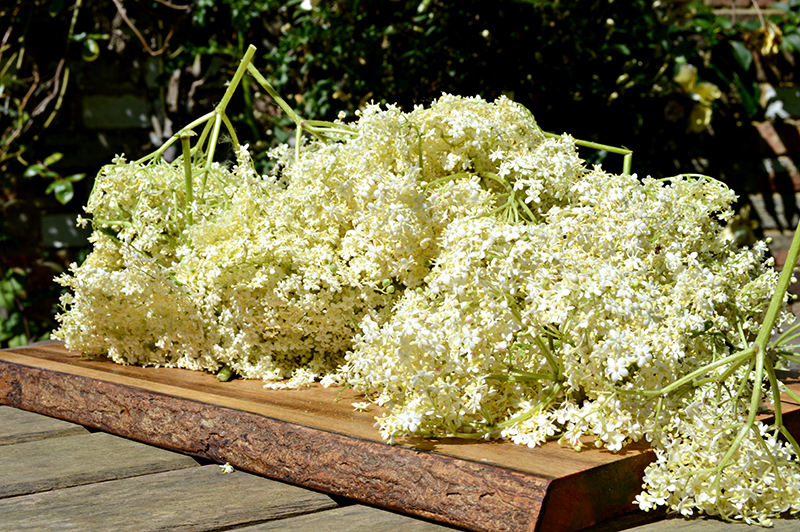 You will also need a bucket for fermenting, some muslin cloth and 6 x 1 litre bottles (preferably with a metal flip top like Grolsch bottles )


How to Make Elderfower champagne
1. Dissolve the sugar in the hot water, then add the remaining cold water.

2. Add the vinegar, lemon and elderflowers to the water in the bucket and stir gently before covering with muslin.

3. Leave in a cool dry place for a 3 days. On the third day lift the muslin you should see the mixture fermenting with tiny bubbles. If not you can always aid the process by adding some brewing yeast (I have not had to do this yet). Leave for a further 4 days to carry on fermenting.

4. So after a week in total your elderflower champagne should be ready for bottling. Make sure your bottles are sterilized beforehand and then using a boiled clean muslin strain the liquid into the bottles.

5. Seal the bottles and leave to carry on fermenting in the bottles for at least another week. Even though the flower heads have been removed the mixture will carry on producing carbon dioxide. To avoid potentially exploding bottles I gently ease the top open of the bottles every few days to release the pressure. That is why it's best to use Grolsch top bottles. Screw bottles will be fine as long as you release the gas every so often.

6. After a week the champagne is ready for drinking, you can leave it a few more weeks to carry on fermenting more if you want to. However as soon as you put the bottles in the fridge the cold will kill the yeast and stop the fermenting process.
Suggestions for Drinking Elderflower Champagne

Even though Elderflower champagne is botanically brewed it is not very alcoholic especially compared to normal champagne. Depending on how long you leave the elderflowers fermenting the resulting champagne is about 3% proof. This makes it a great summer drink, as it has a great alcoholic taste without being too intoxicating, so you can safely drink it without getting too drunk.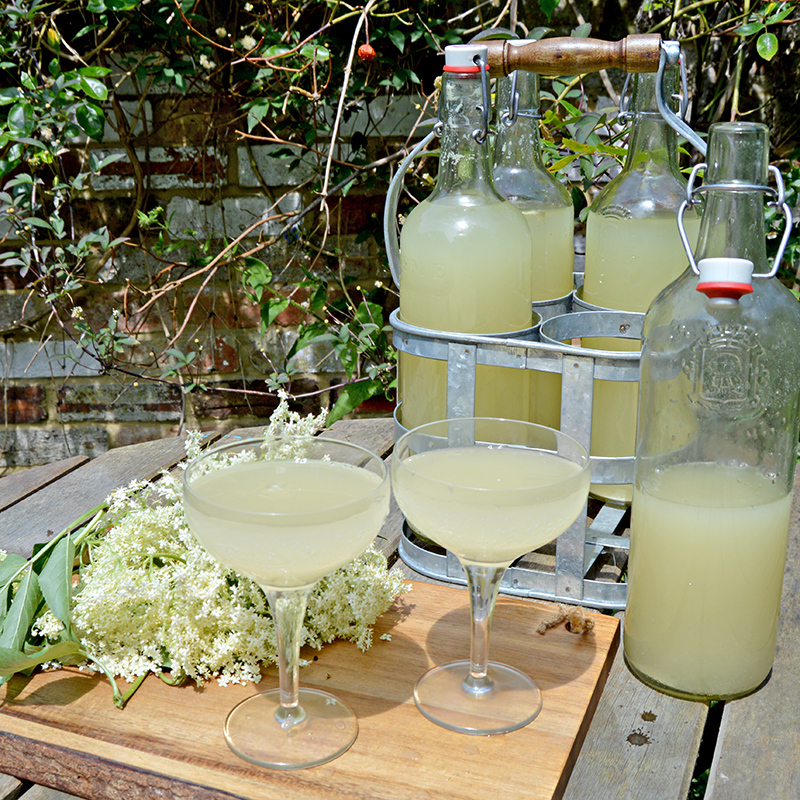 Not only do I like to drink Elderflower champagne on its own it makes a great cocktail ingredient. I like to mix it with rhubarb cordial to make a truly refreshing summer drink.

Two of my favourite Elderflower Champagne cocktails are, an Elderflower Champagne mojito and and Elderflower Champagne berry snakebite.

For the snakebite I simply mix half and half Elderflower Champagne and fruit cider.

For the mojito
1. Cut a lime into quarters
2. Muddle lime with heaped tablespoon of sugar and fresh mint leaves
3. Add a shot of rum
4. Top up with Elderflower Champagne and serve with ice.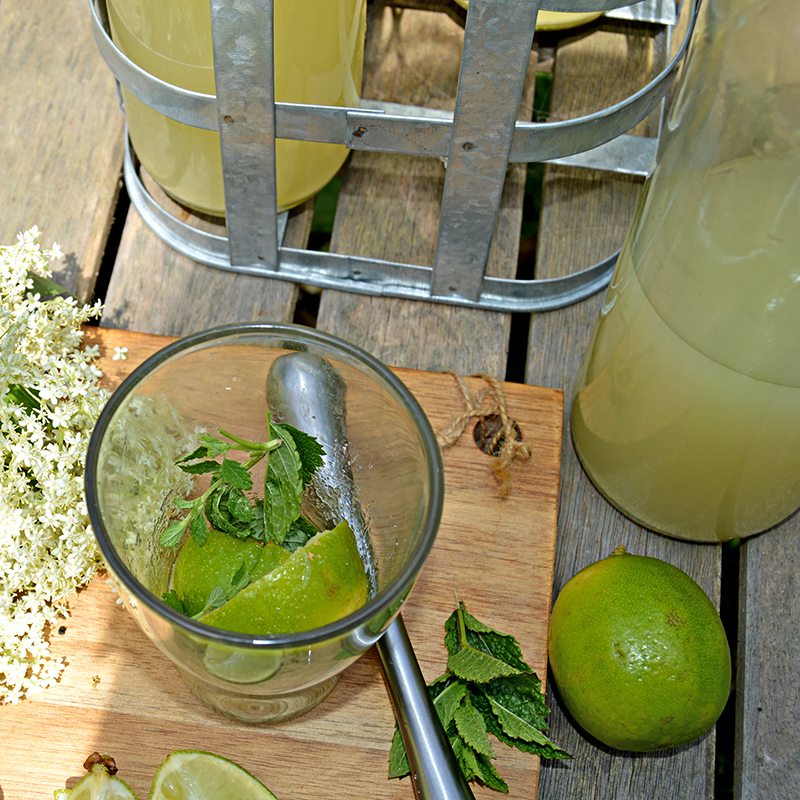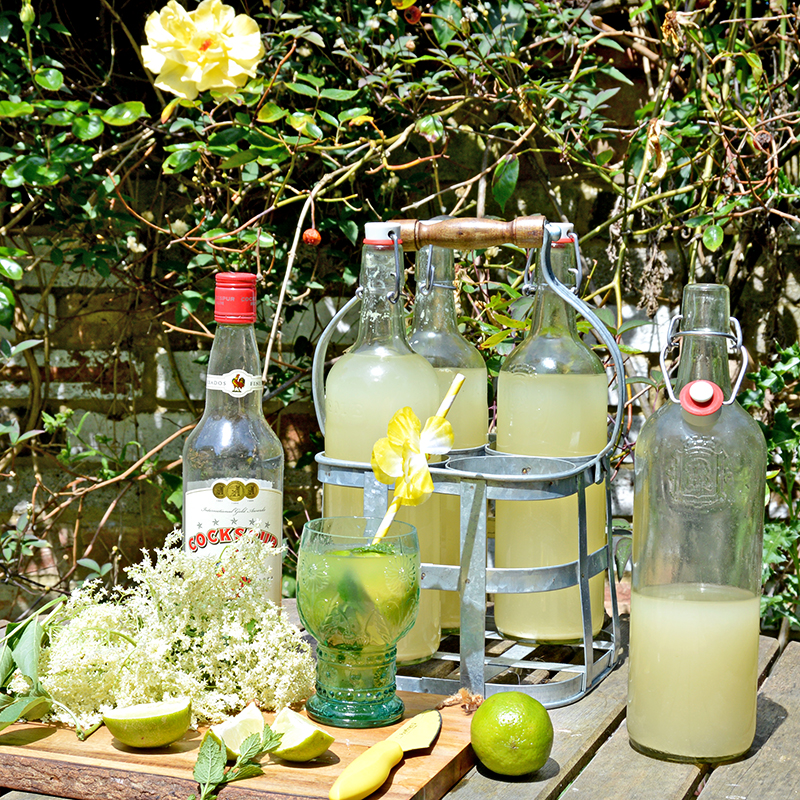 If you make Elderflower Champagne let me know how you get on and also I'd love to hear any cocktail ideas you have.