DIY your own Marimekko Shoes
I love Marimekko especially their iconic Unikko fabric print. After coming across comiconfamily's blog post about making comic shoes, I decided to make my own Marimekko shoes but with a Marimekko print. I am really pleased with how these bright summery shoe turned out, so I ended up making another pair for myself and my friend Wendy made a pair, all with Marimekko prints of course.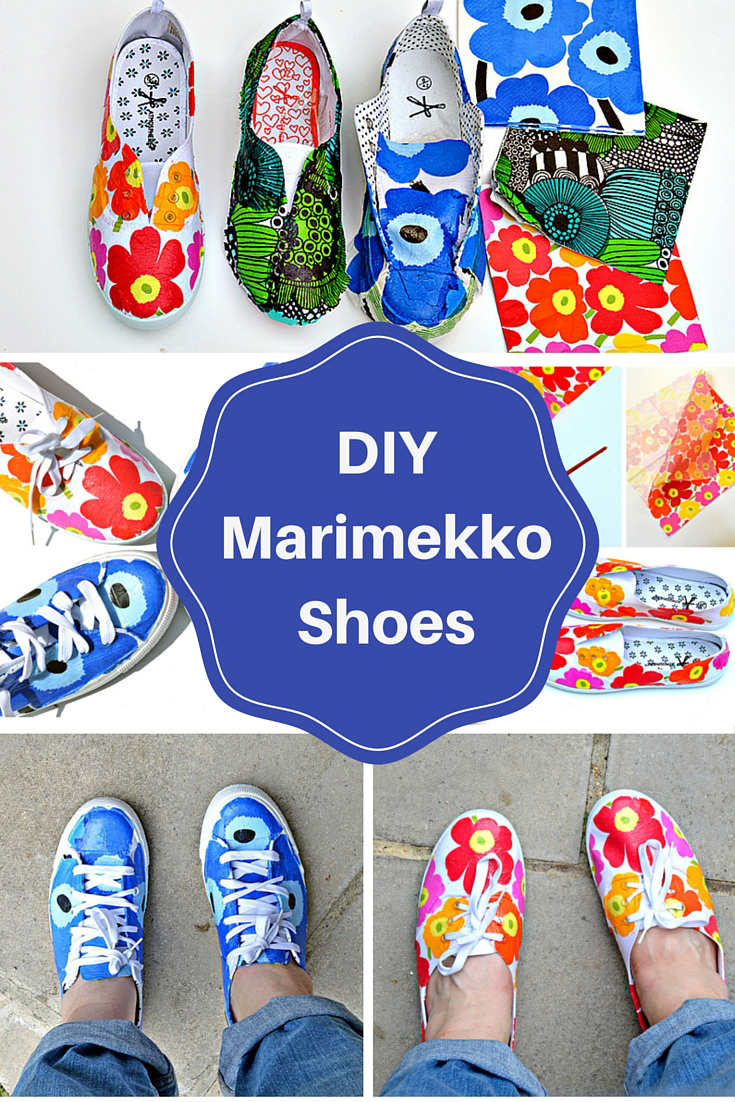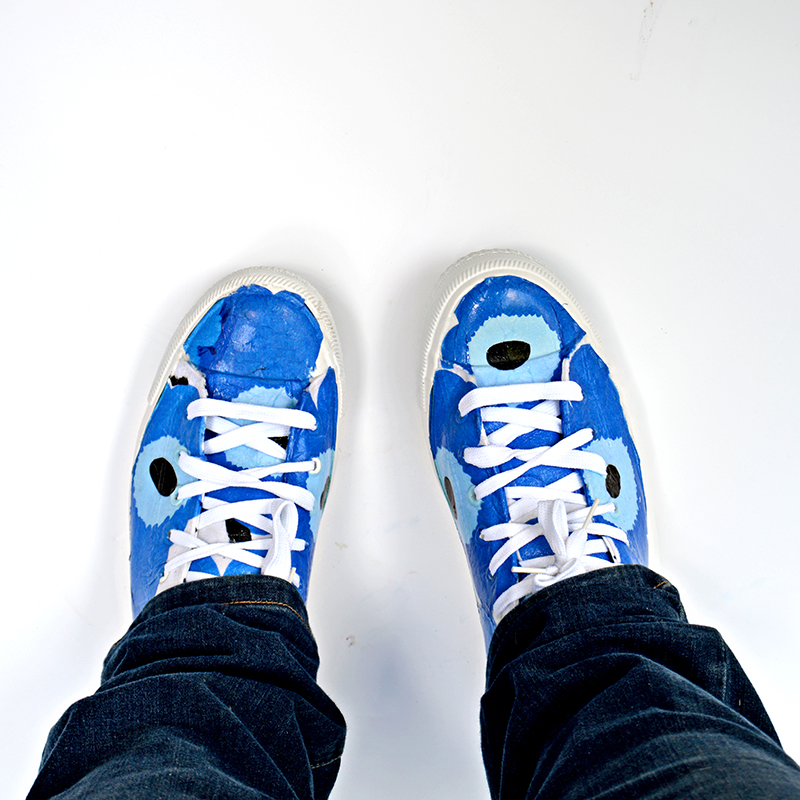 This post contains amazon affiliate links for your convenience. Click here to see my disclosure policy.

What you Need to Make Marimekko Shoes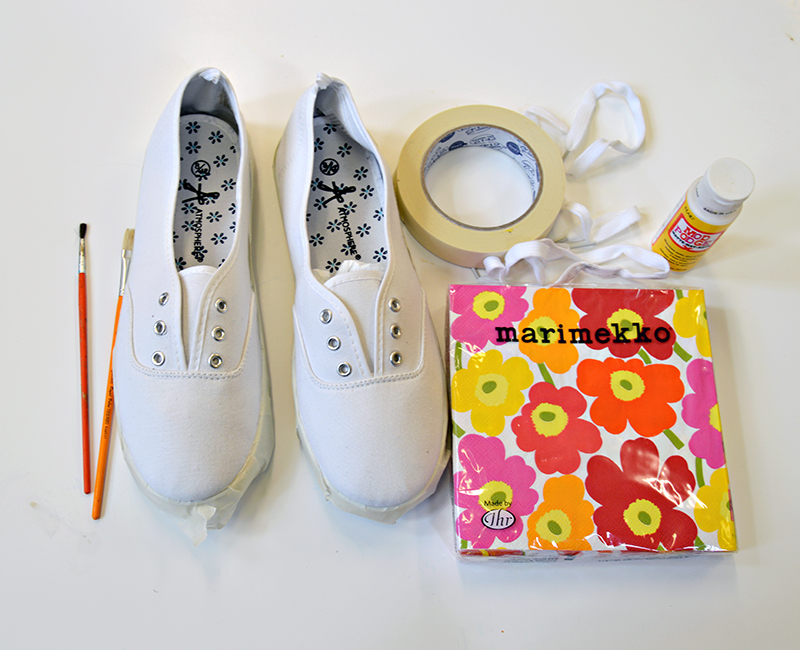 Pair of white canvas shoes (whatever style you want)
Marimekko Paper Napkins
Modge Podge Glue Matte
Cling film
Plastic bags
Tape
Fine paint brush
Foam brush
Waterproof PVA or Mod Podge
Cup of water

How I did it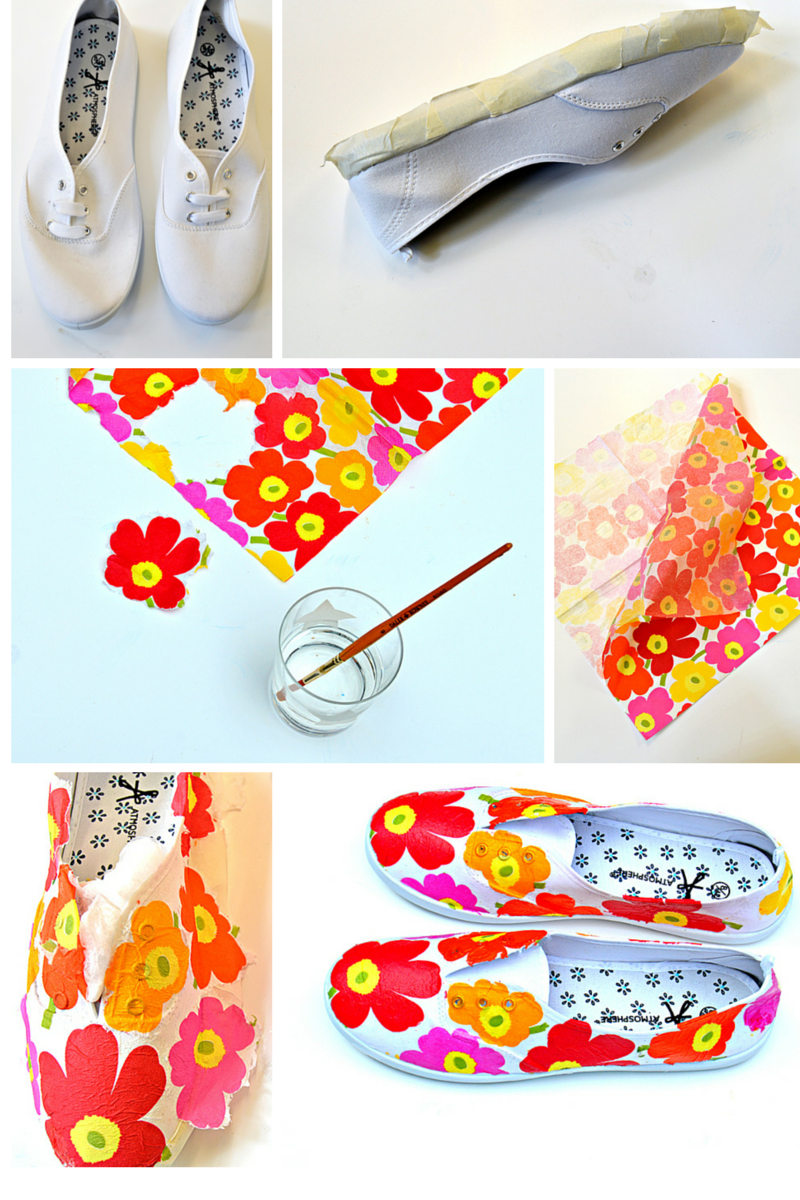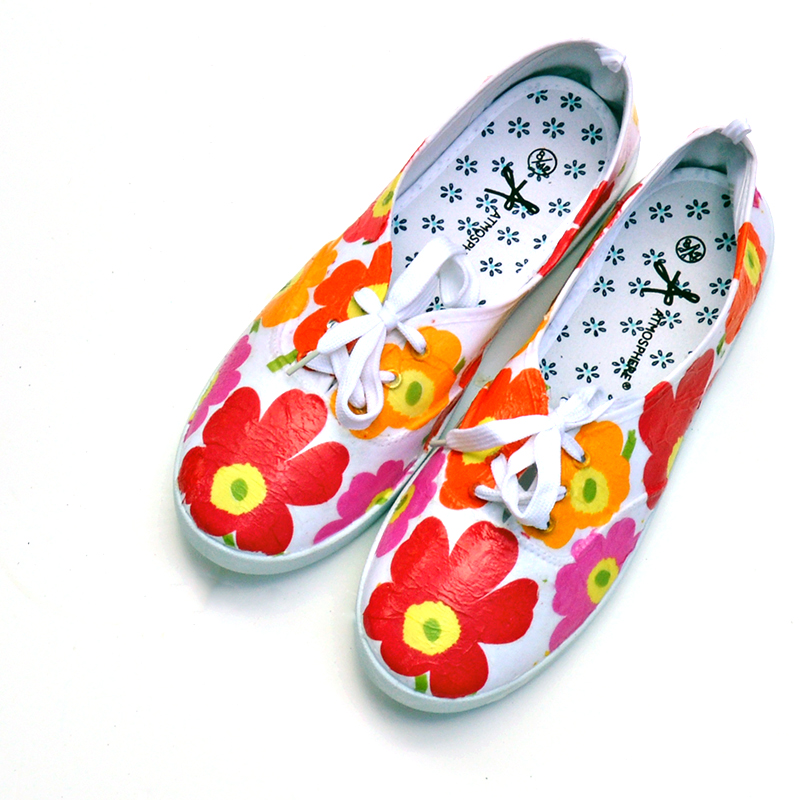 I have broadly followed comicconfamily's instructions with a few changes of my own. So you might want to look at their comprehensive instructions for a comparison.

Prepare your shoes, remove laces, stuff toes with empty plastic bags. Tape off the area you don't want to be covered in Marimekko napkins such as the rubber trim on the sole. Don't try to cover eyelets with tape this is too tricky.
Place this separated napkin face down on cling film. You will be tearing your designs out and not cutting as this gives you a nice feather edge. Decide on the flower you want to use, draw around the flower with a wet paintbrush. This will make it easier to tear around the flower.
Cover the white canvas shoes in your Modge Podge glue.
Carefully lift your cling film with cut flower face down and place on the shoe where you want. The flower should now be face up on the shoe carefully press down and straighten out using the cling film. Don't worry about overlapping on to the taped off areas at this stage.
Repeat until the whole shoe is covered.
Leave to dry overnight. Using a craft knife or scalpel carefully remove any excess napkin on the shoe, i.e round the taped of rubber trim.
Apply a coat of Modge Podge or PVA glue over the top of the decoupage shoes, leave to dry.
Finally to waterproof your shoe coat with a final layer of waterproof PVA glue or a matt acrylic varnish.
Remove the tape, scrape napkins off eyelet holes and insert laces.
I think the blue ones are my favourite, I love the colour and the big Unikko print works really well. The canvas shoes only cost £3 and I used about 3-4 napkins per pair of shoes. You can use any napkin designs you want, so if your more into Cath Kidston you can use their napkins. Unfortunately I've yet to find some Orla Kiely paper napkins but as soon as I do I will be covering a pair of shoes with them. If you are going to give it a go I'd love to now what napkin design you would use.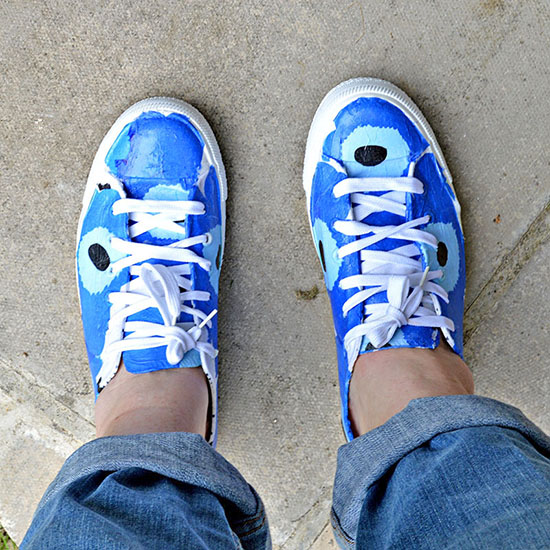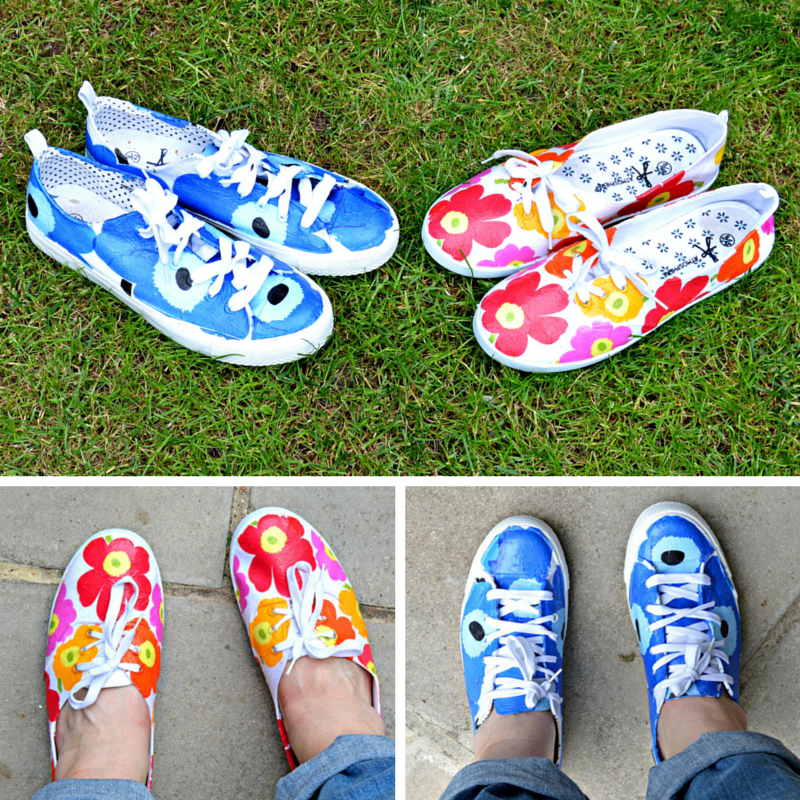 For more summer craft ideas visit allfreeholidaycrafts.com