Even though I love browsing other blogs and Pinterest for crafting ideas, I still enjoy flicking through magazines too. I hang onto my crafting magazines. And I have made myself a trendy DIY magazine rack for the living room.
Copper is on-trend in home interiors at the moment and I love upcycling old jeans. Therefore I decided to use both these materials to make an awesome DIY magazine rack.
Being a bit of a magazine junkie, this rack is a really stylish way to store my magazines. Personally, I think copper and denim just go together so well.

I had a stash of old jeans that I hoard for upcycling projects but you only need one pair of jeans to repurpose for this project. My friendly local builder gave me some copper piping scraps. I bought any extra bits of copper piping I needed from the DIY/Homestore.
Upcycle Jeans And Copper Piping Into A Stylish DIY Magazine Rack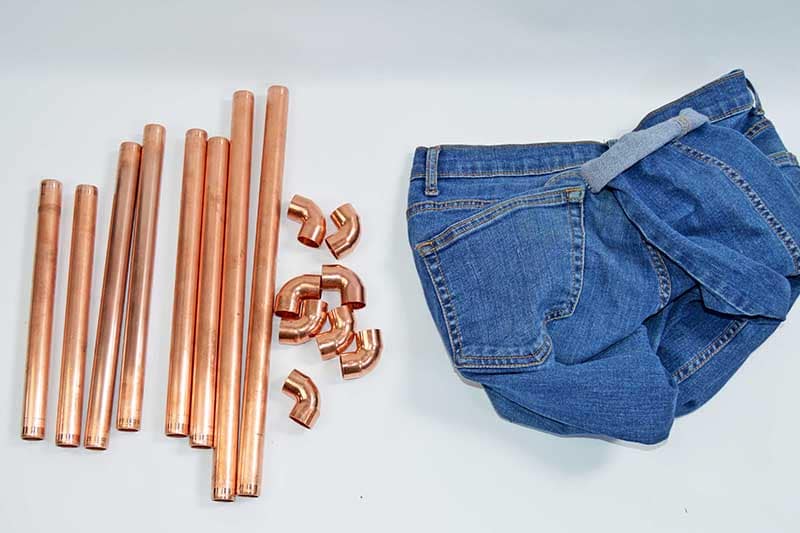 This denim upcycled featured in the A to Z of denim crafts.
We are a participant in the Amazon Services LLC Associates Program, an affiliate advertising program designed to provide a means for us to earn fees by linking to Amazon.com and affiliated sites. As an Amazon Associate, I earn from qualifying purchases.
What you need to make a DIY magazine rack.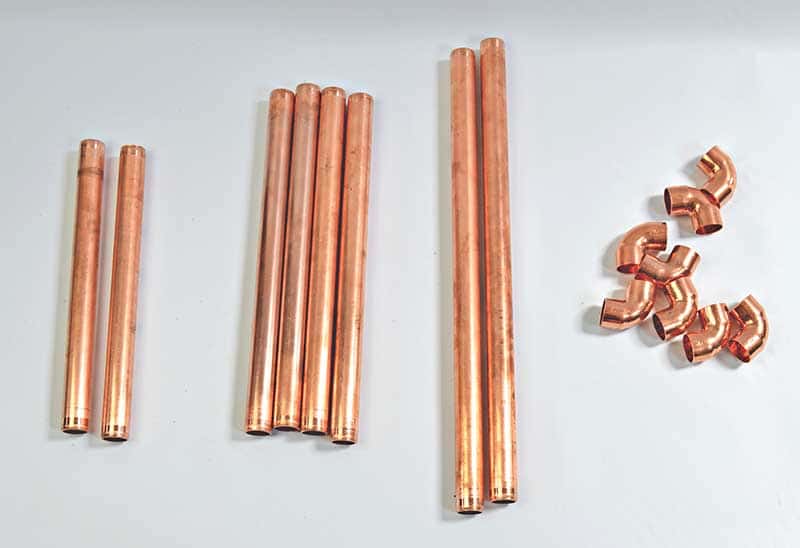 How to construct the DIY Magazine rack frame
1.. Firstly, cut the copper piping into 8 lengths 2x 25cm, 4x 30cm & 2x40cm. You can use a pipe slicer or hacksaw to cut your pipe.
2. Then make 2 X U shapes out of the pipe, with the 25cm at the bottom joined with 2 elbows to 2x 30cm lengths. To secure the joins put glue inside the elbow joint before joining to the pipes. (If you have the equipment you can solder these joints if you prefer).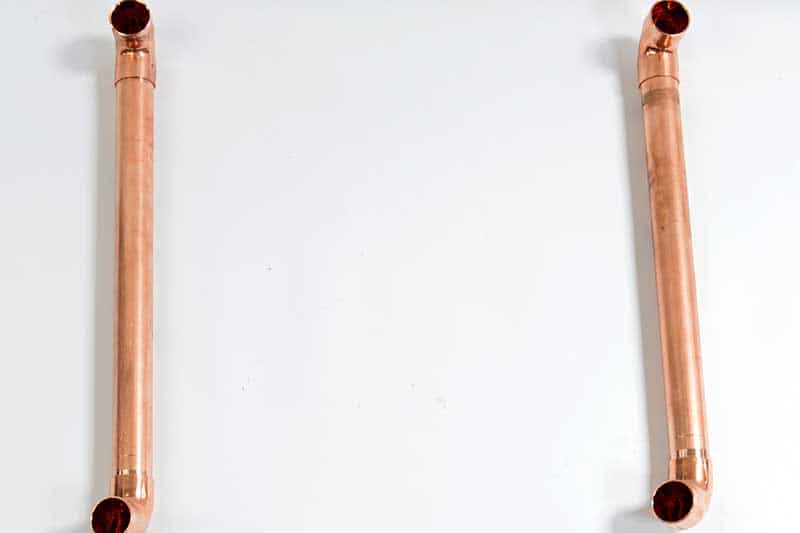 3. Then you attach the 4 remaining elbow joints to the top of your U's perpendicular to the elbow joints at the bottom.
The DIY magazine rack is finished off by attaching the 2 U's with the longer 40cm copper pipe. However, don't do this until you have made your denim sling as the pipe needs to be threaded through this.
Confused? Don't worry the picture below shows the pipe construction much better than I can explain it.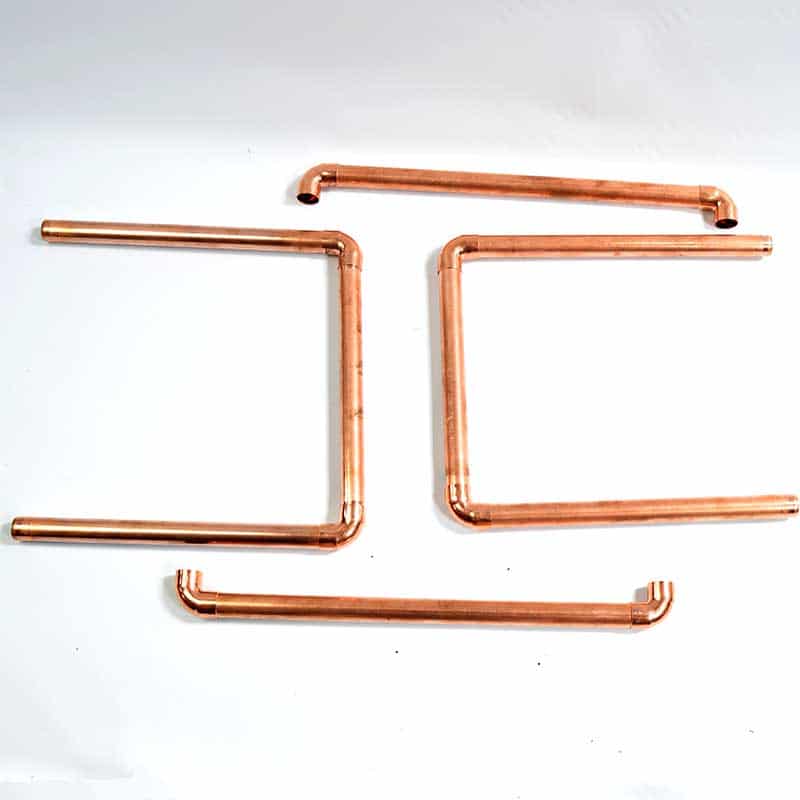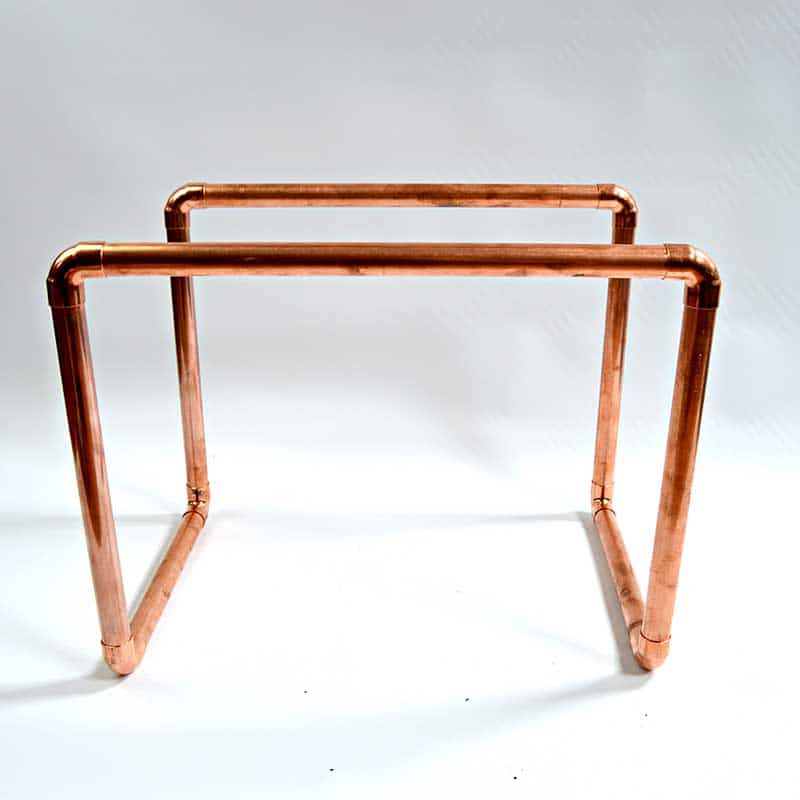 How To Make The Magazine Rack Denim Sling
1.. First, carefully cut the waistband off the jeans, then cut both legs off at the top.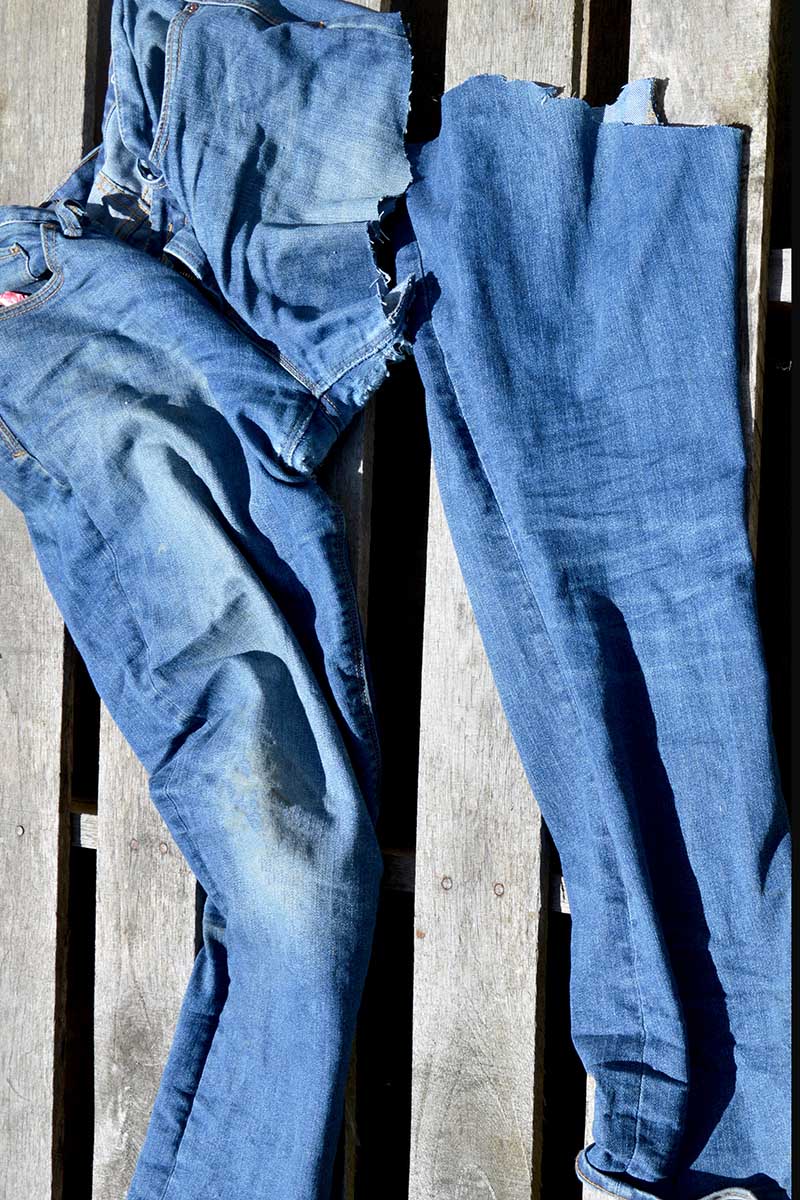 2. Next, unpick the outer seam of each leg. You should now have two large pieces of denim, trim these until they are approximately 68cm X 38 cm (give or take a couple of centimeters is ok).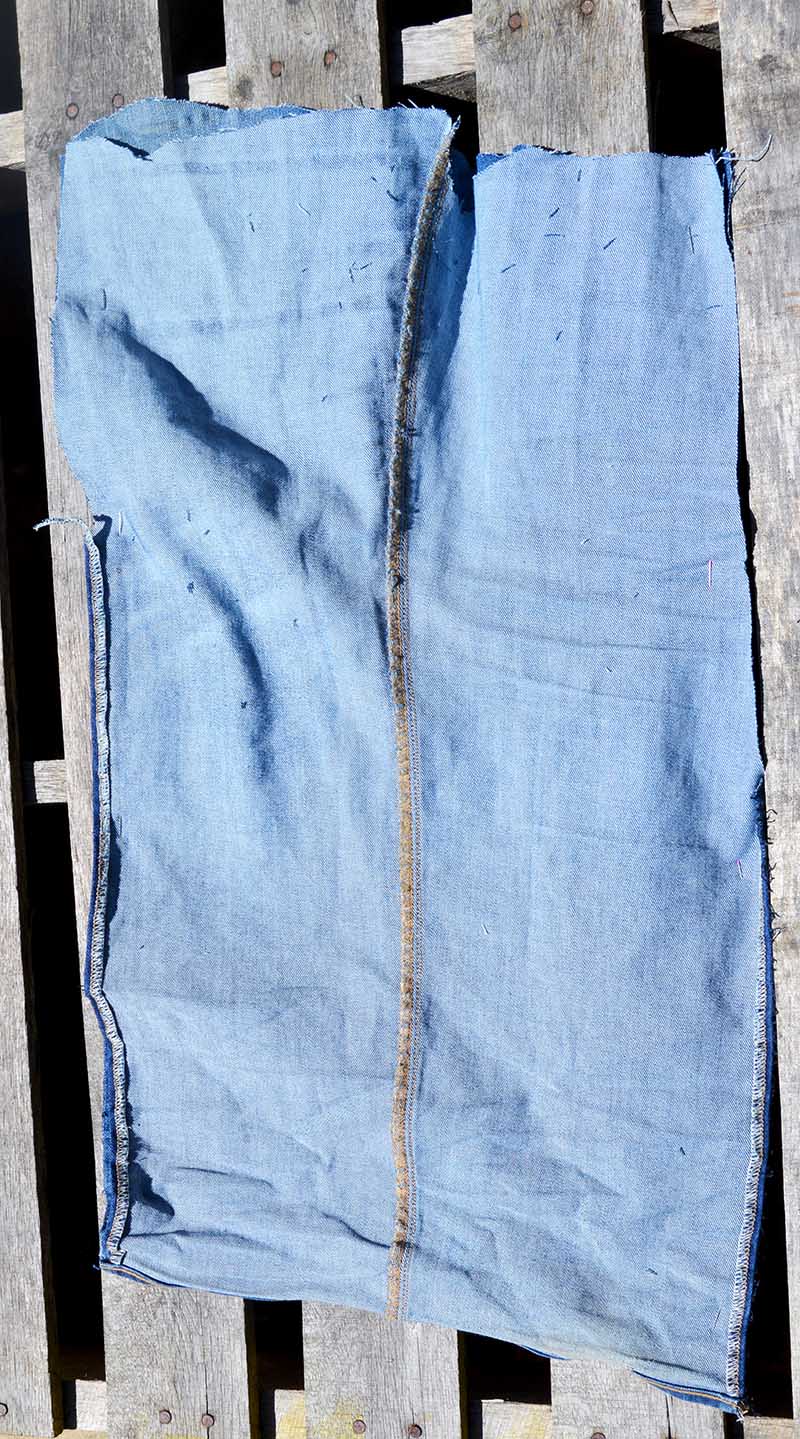 3. Then, pin these 2 large pieces of denim right sides together. Sew down the long edge leaving a 1cm seam edge.
This is your sling, which is now a tube. One end should have a nice seam from the hem of the jeans. The other end will be where you cut the jeans.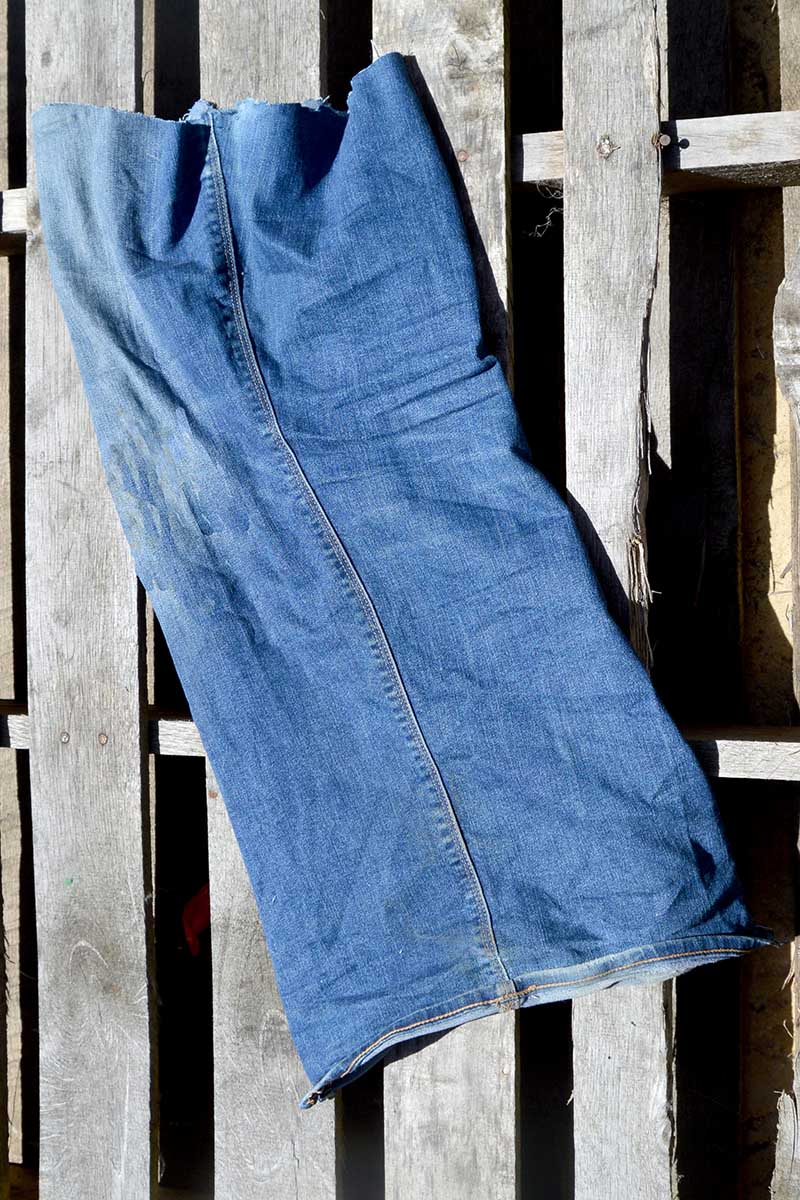 4. Next, neaten this up by tucking over the rough edge and sewing a seam of approx 1cm while keeping the tube open.
To make the loops at the top of the sling, cut six strips approximately 16cm in length from the waistband. Fold 3 of these waistband strips in half to form a loop.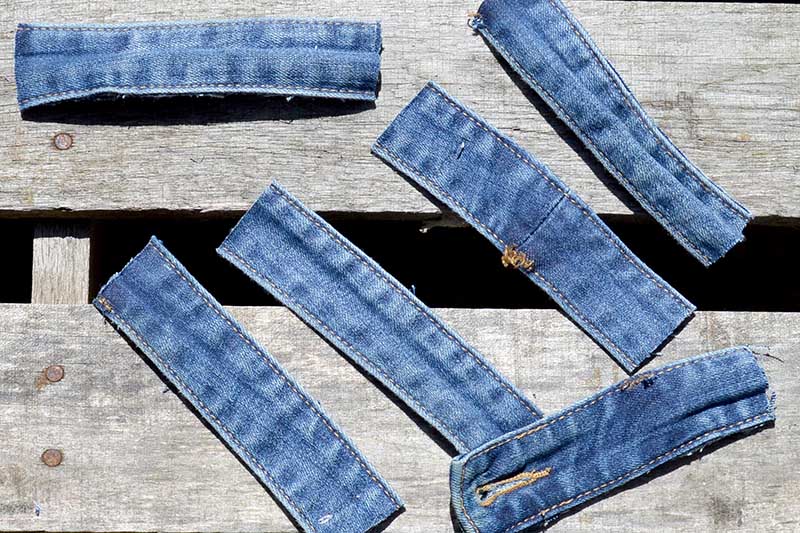 5. Pin together the top of the denim tube sandwiching the loops in between. One at each end and one in the middle. Sew the top of the tube together with these sandwiched loops.

Your sewing machine may struggle with the extra thickness. When sewing over the loops, you can just do these by hand if necessary.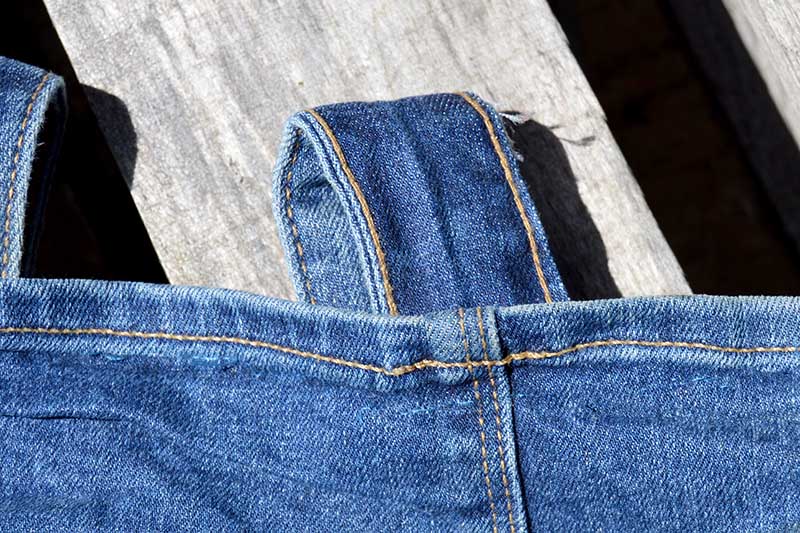 6. Repeat the last step with the bottom of the denim tube. Your sling is now ready.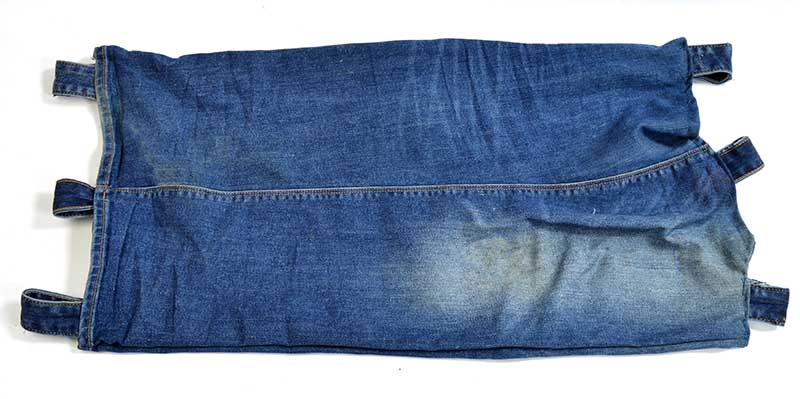 Finishing The DIY magazine rack
7. Thread the denim sling through the top copper piping lengths and then glue to the elbow joints of each U. Your stylish magazine rack is now complete and ready to go.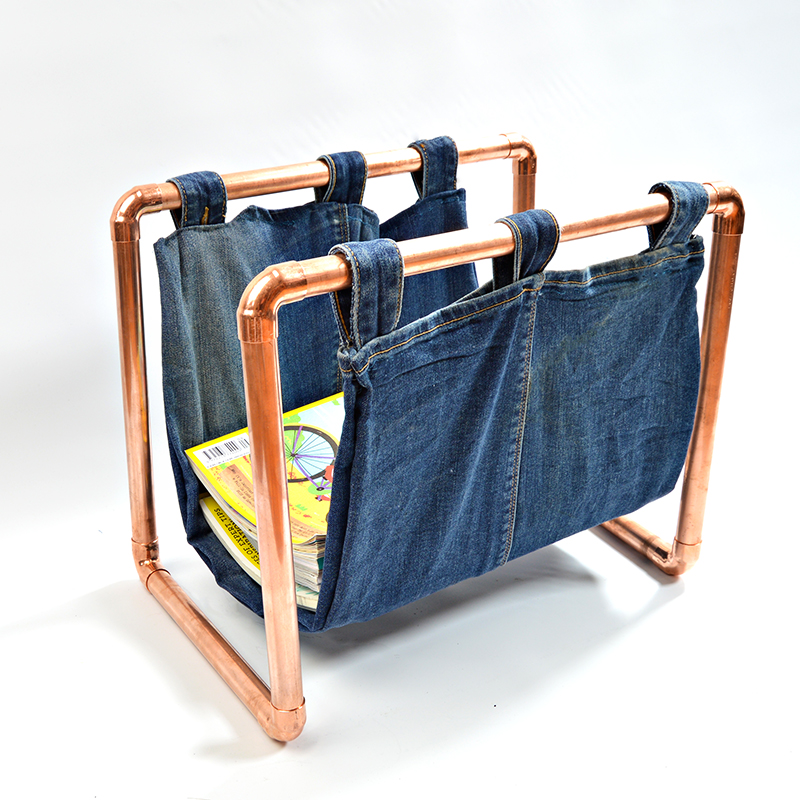 I used 22mm copper piping but you can use bigger or smaller piping depending on your taste or what scraps you get from your plumber. Just make sure all the bits used are the same diameter. The copper pipe will tarnish over time if you don't want this to happen you can lacquer your frame.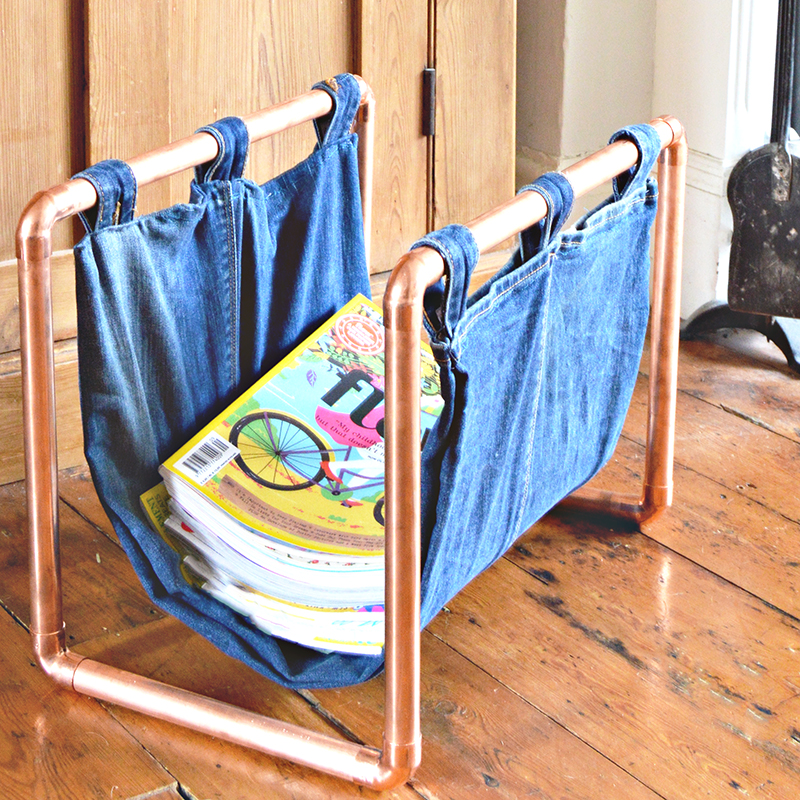 You don't have to use an old pair of jeans to make your DIY magazine rack. Any strong fabric can be used. To be really on-trend, you could print your own canvas fabric with cactus and use that to make the magazine rack sling.
I have used this as a magazine rack, but some of my readers have found other uses. One of them uses it to store logs by the fire, and another says their cat sleeps in the sling.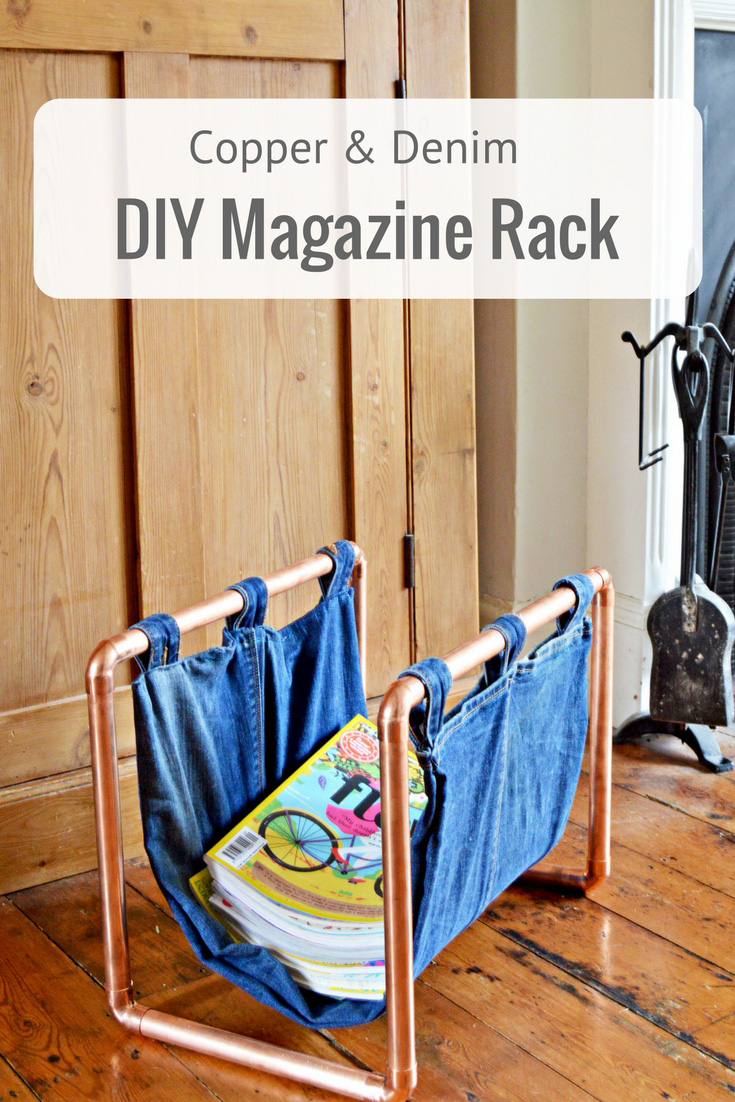 If you love repurposing old jeans as much as I do then you may want to check out some of my other DIY denim storage ideas:
No-sew denim suitcase
Brilliant upcycled denim storage boxes
Denim pocket wall organizer
Nifty Denim ottoman with storage


For more great DIY storage ideas check out the DIYideacenter.