Make Your Own Decoupaged IKEA Cake Stand
Ikea Cake Stand: The other week I was wandering around IKEA with a friend, spending way too much in the marketplace as usual. As I was popping yet more of their napkins into my basket, I also spotted some new glass plates.

My crafty brain cells began to whirl and the idea of making a cake stand out of the napkins and glass plate was born. I just need to add a candlestick holder for the base. Lucky for me there is no shortage of these in IKEA.

My friend had actually been on the hunt for a cake stand for a while but hadn't spotted one she liked. As it turns out this IKEA cake stand hack was perfect, by decoupaging the plate with napkins she could have cake stand of her choice.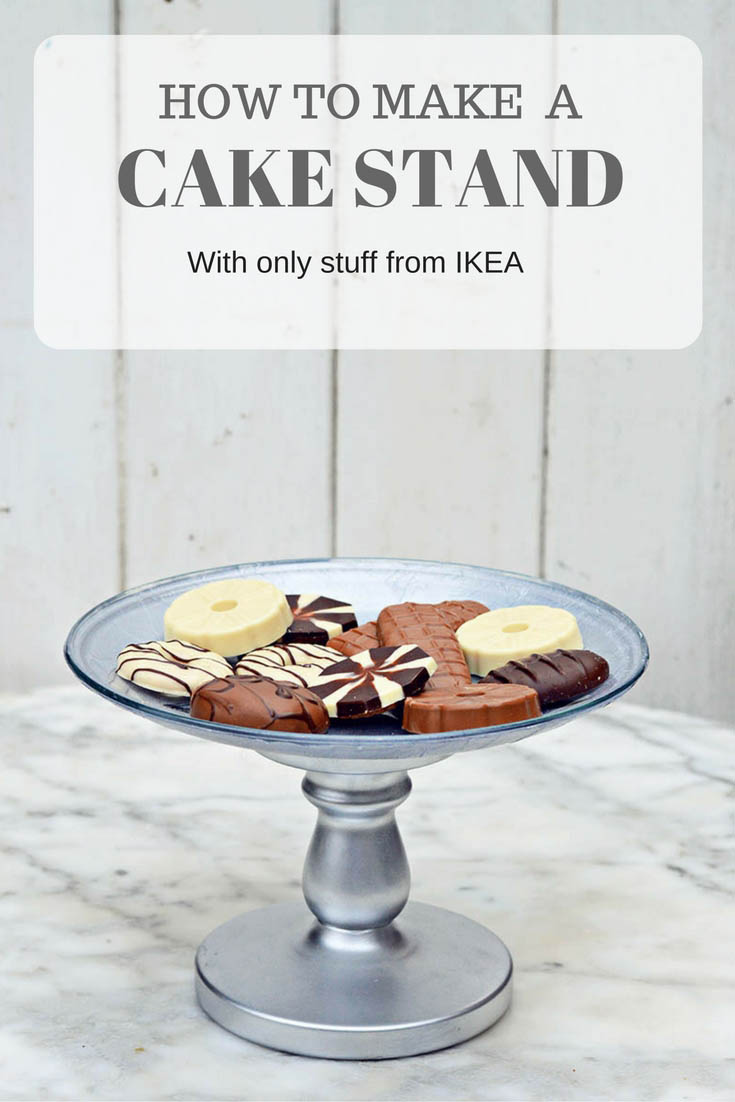 These IKEA cake stands were so cheap and easy to make we ended up making one each and are thinking about making more. Not that I eat that much cake (honest!).

However, the cake stands do make great party platters. Also, they look good just sitting out on the table as part of the decor.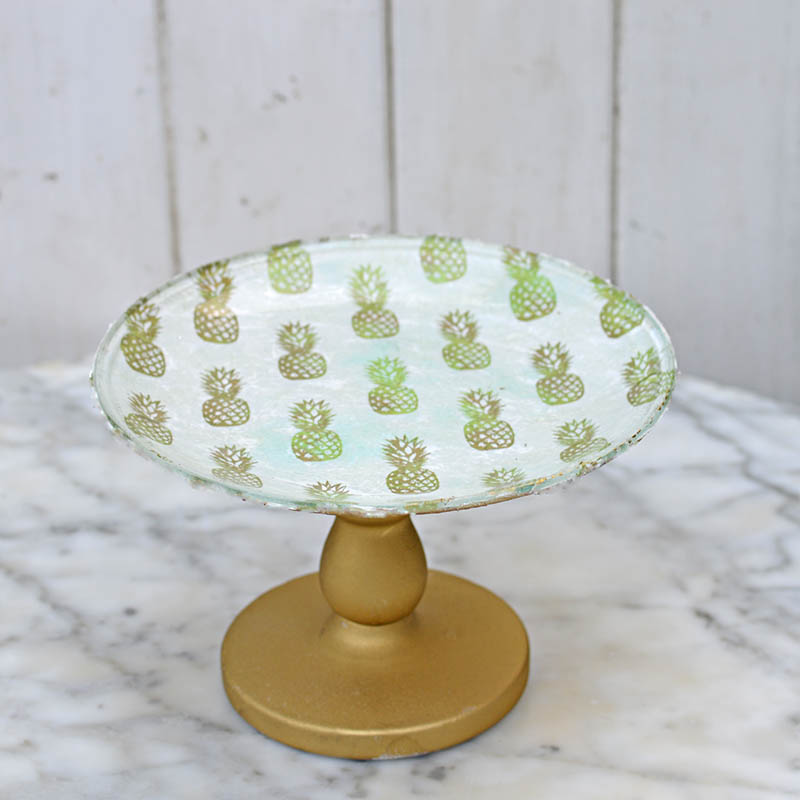 This post contains amazon affiliate links for your convenience. Click here to see my disclosure policy.

What you need to make your own decoupaged IKEA Cake Stand
Paper Napkins – My friend used IKEA paper napkins. However you can buy a huge range of napkins for decoupage on ebay.
IKEA ÖPPEN glass plate – These plates are ridiculously cheap and nice and shallow which is great for decoupage.
IKEA ERSÄTTA block candlestick – we used the thick white ones and spray painted them.
Decoupage glue such as Mod Podge

. It is best to use a waterproof glue/sealer.

Spray paint (optional)- We used a silver spray paint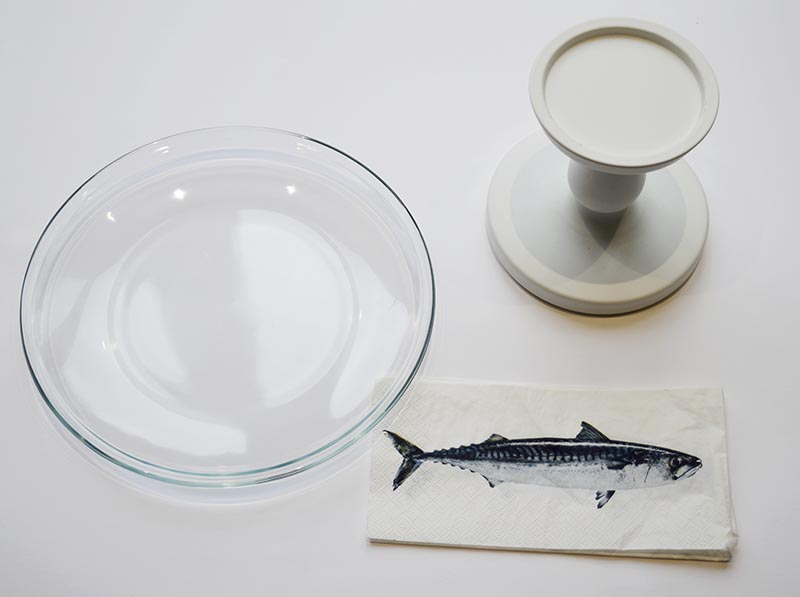 How to Make an IKEA Cake Stand
First thing, decide on your paper napkin you will use for the decoupage. For the fish napkins, Wendy cut out the fish.

You can, however, use a whole napkin like I did with my pineapple cake stand. Don't worry about any overlap, you can trim this later. Whatever method you use will depend on the napkin you choose and the design you want.




Most paper napkins come in 3 ply. Separate out the paper napkins you are using so that you just use the top printed ply. Place the glass plate face down and cover the underside with using Mod Podge. Then stick your napkins to the underside of the plate, and leave to dry.




For the fish plate we then decoupaged a layer of tissue paper over the napkins to provide a silver background. Depending on what napkin design you use, will depend on what background you may need to decoupage. Cover with a layer of mod podge or varnish to seal.

With my pineapple plate even though I used a whole napkin, I still stuck some white tissue paper to the underside to provide a white background.





Trim off any overlapping paper with scissors or a Stanley knife.

To match the decoupage plate to the stand, I spray painted the stand silver for the fish plate, and gold for the pineapple plate.

To finish off the plate was attached to the candle stick simply using a glue gun.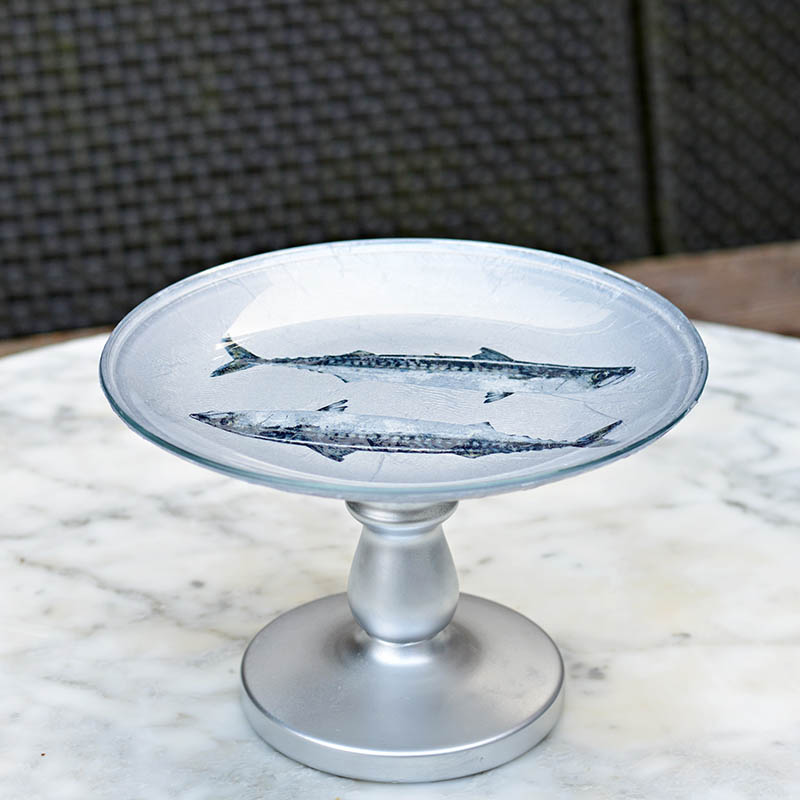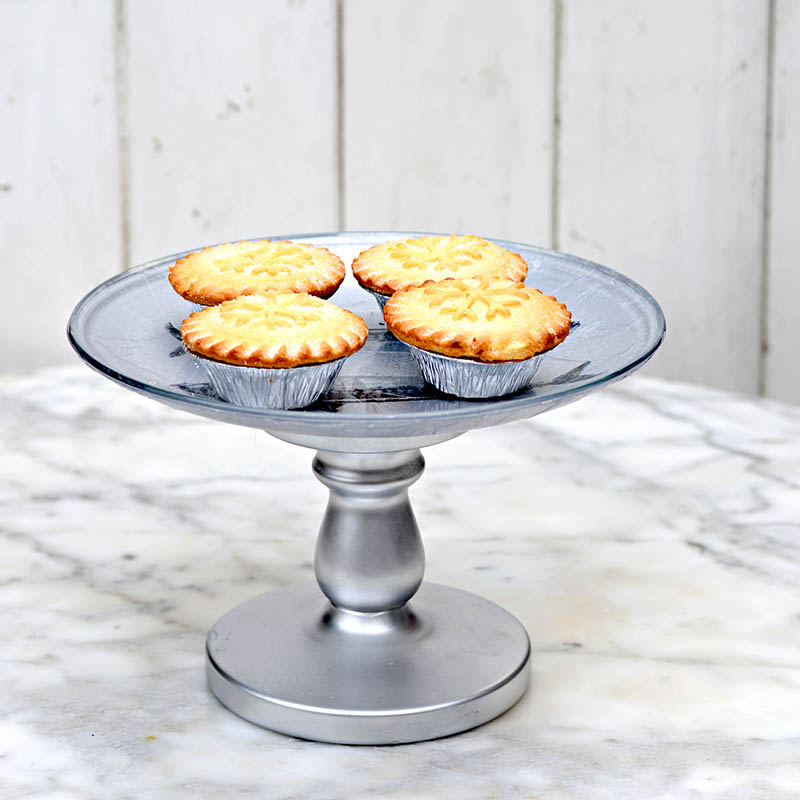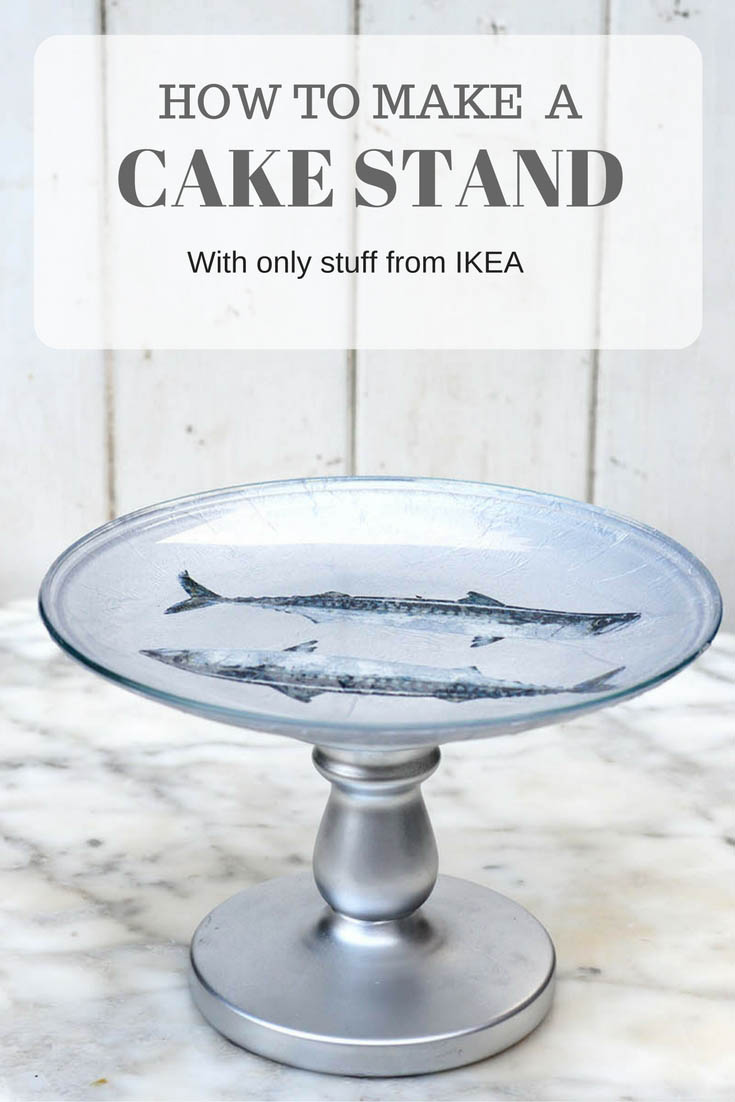 Decoupaging with paper napkins is so much fun and there are so many possibilities. I am a bit of a Marimekko freak and have used their napkins to diy marimekko shoes and even a make a Marimekko bench before.

As I like decoupaging with napkins I have quite a collection in my craft stash as I find it hard to resist any lovely designs I see. The fact that paper napkins are so cheap they are so tempting to buy.

Check out more cake stand ideas at the DIY Idea Center.