Marimekko Crafts and DIY to for that Nordic Look
Marimekko Crafts: If you have been following my blog you will know that I have a thing about Marimekko. I love the bright nordic prints, and like a lot of other people, I absolutely adore their iconic Unikko poppy print, which is now over 50 years old. To start off the New Year I thought I would do a roundup of crafts that I have found that have been inspired by Marimekko.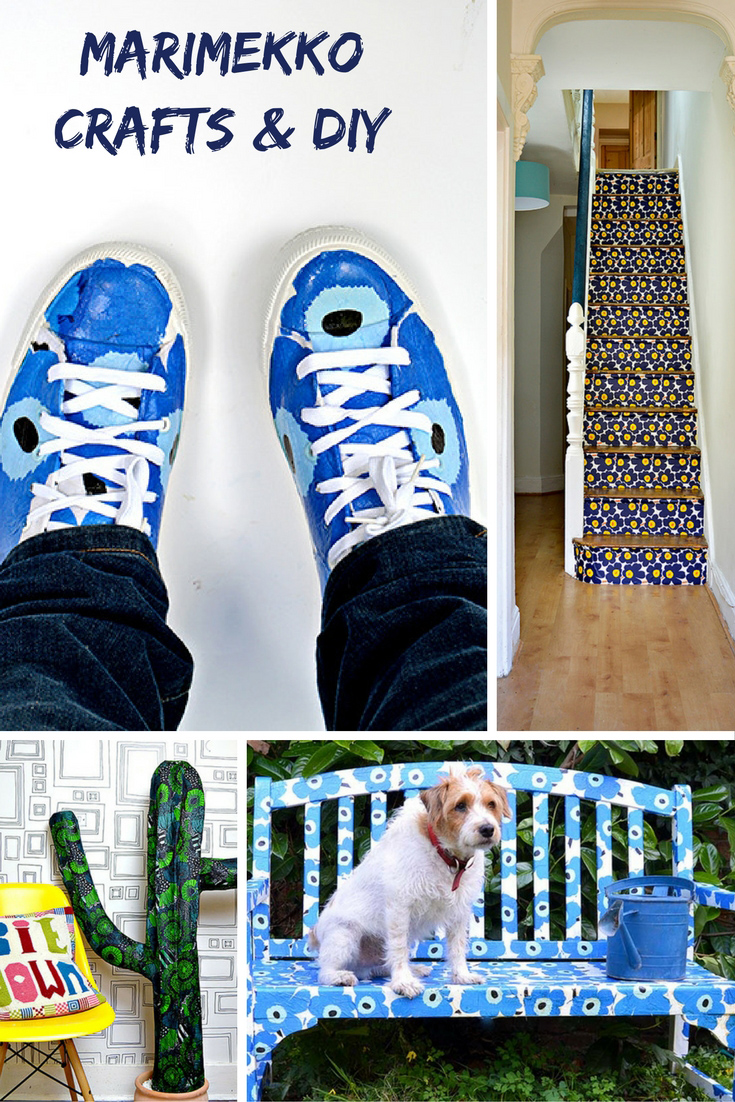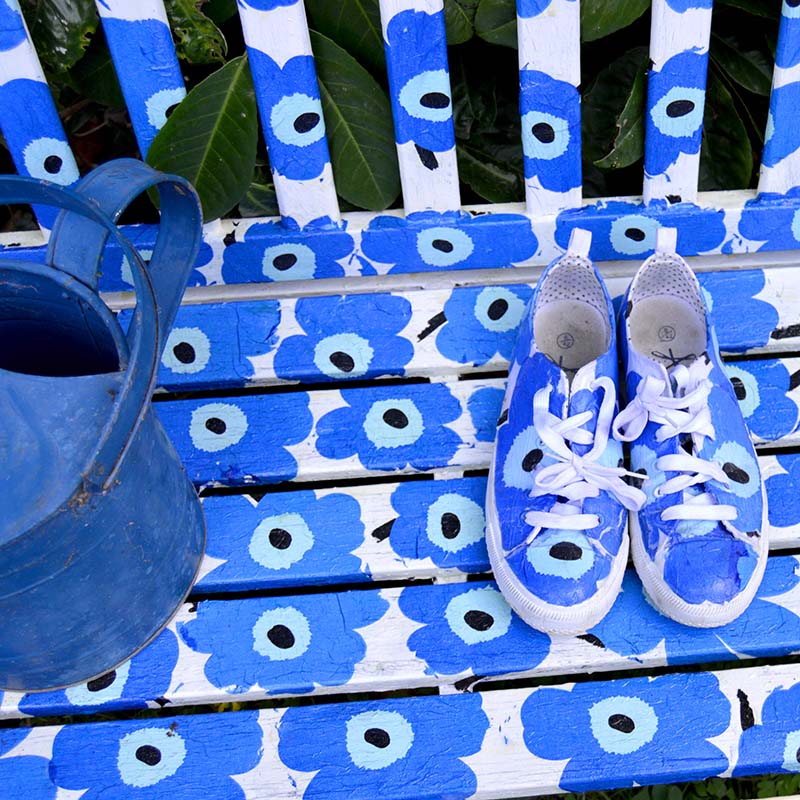 1. Marimekko Inspired Mugs – Maikonagao
This is a really easy Marimekko craft all you need is some white mugs and a black sharpie (& a steady hand).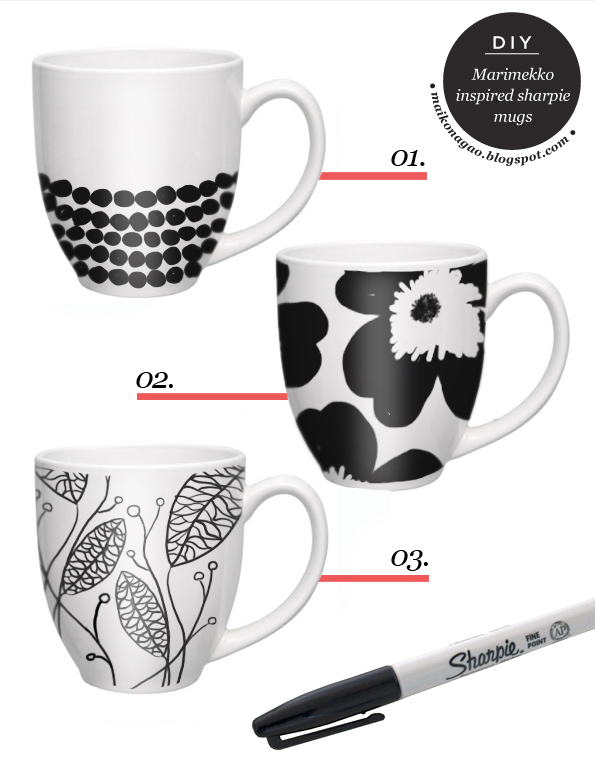 2. How about a matching Marimekko table to put your mugs on – Addison Meadows Lane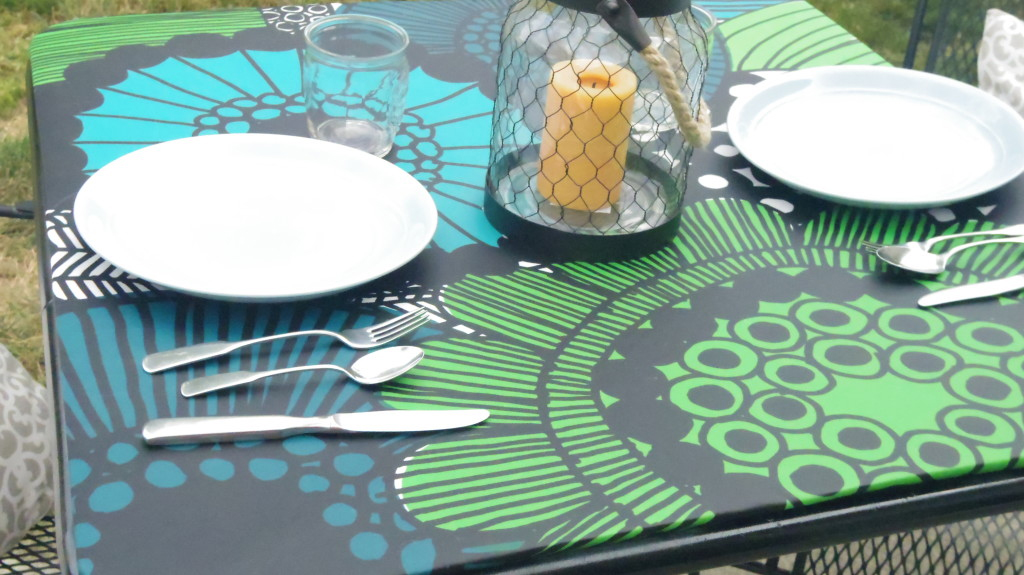 3. Or something more whimsical and fun, like a giant paper mache Marimekko cactus. I made this last summer with my crafty friend Wendy, it provides a fun focal point in her kitchen. Pillarboxblue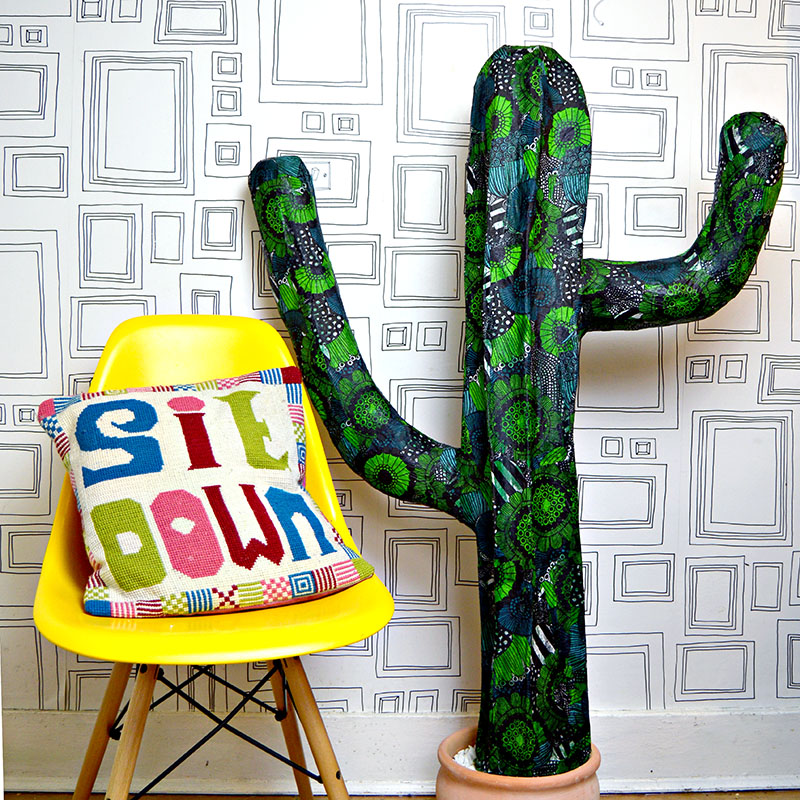 4. When you've finished drooling over the Marimekko catalogue don't throw it away upcycle it into some lovely envelopes – Mypopet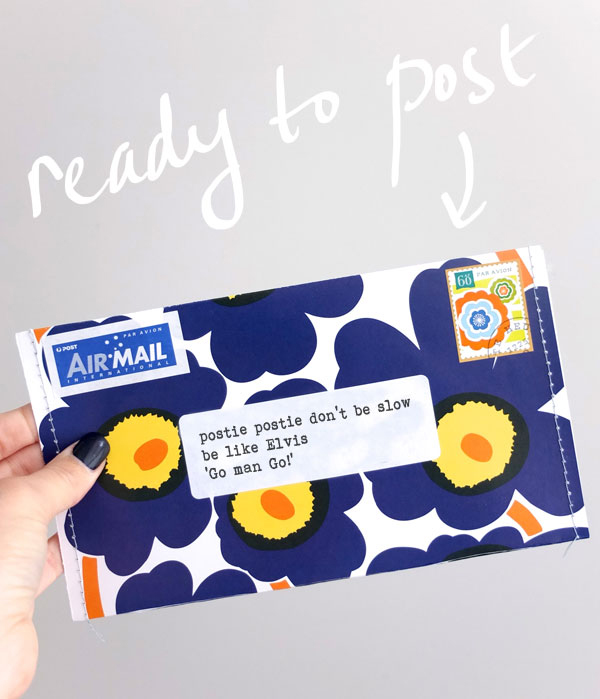 5. These Unikko macaroons are so clever ! They look too good to eat. – petitapetitandfamily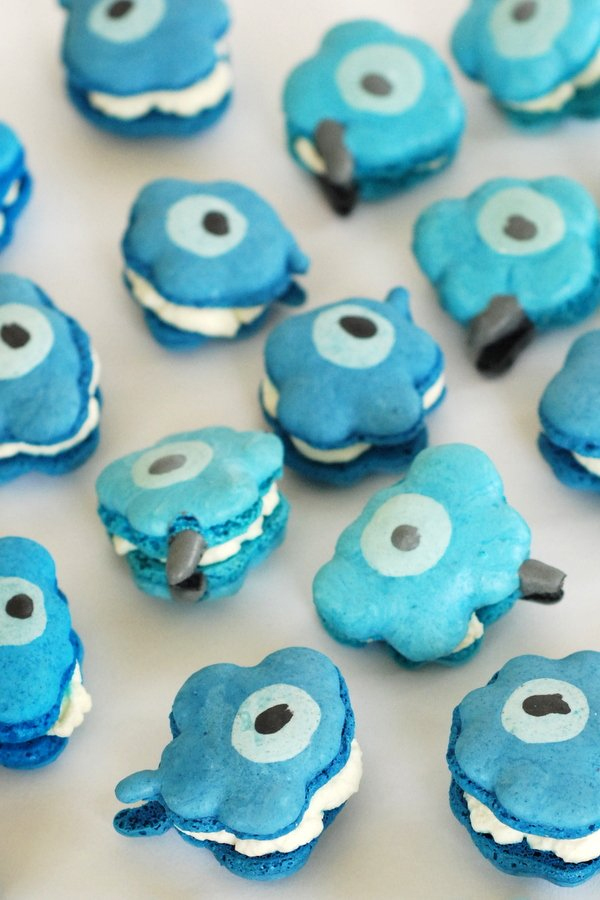 6. Another Unikko inspired craft this whimsical wreath – DIYCandy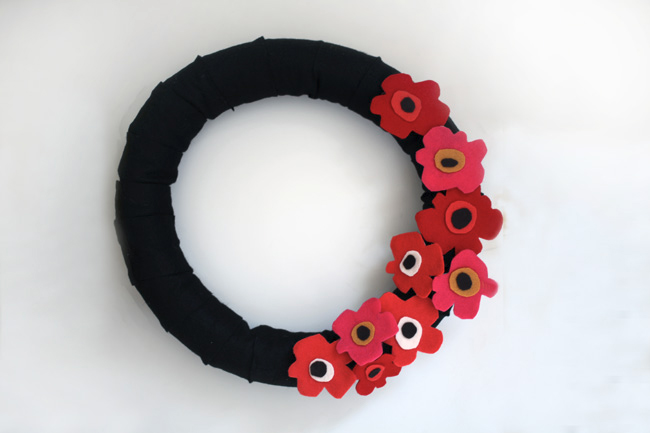 7. Brighten up your garden with a Marimekko Bench – Pillarboxblue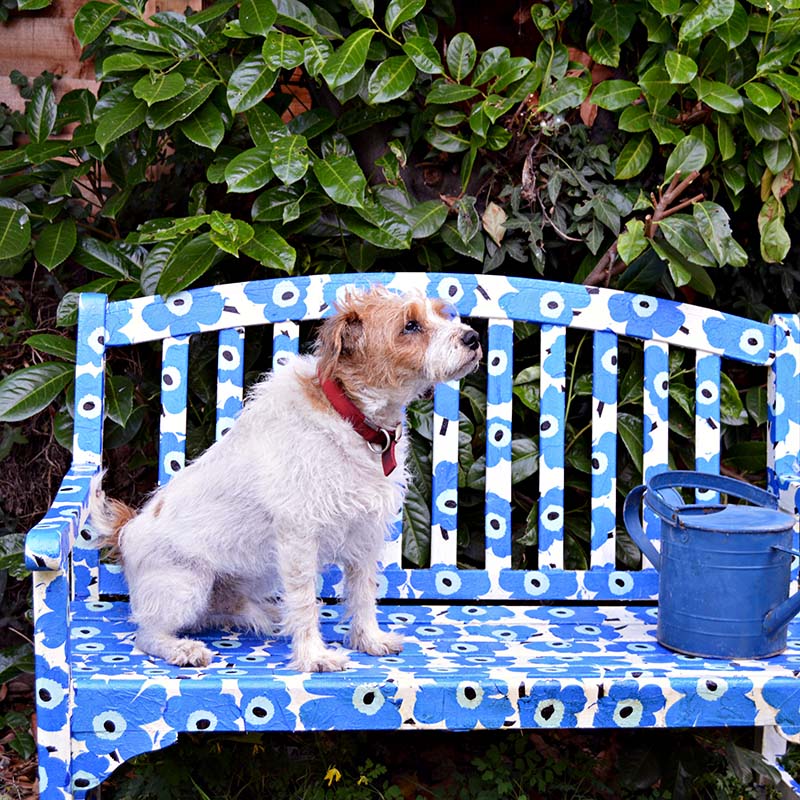 8. Print your own Marimekko inspired fabrics or wallpaper by making your own stamps – Skinylaminx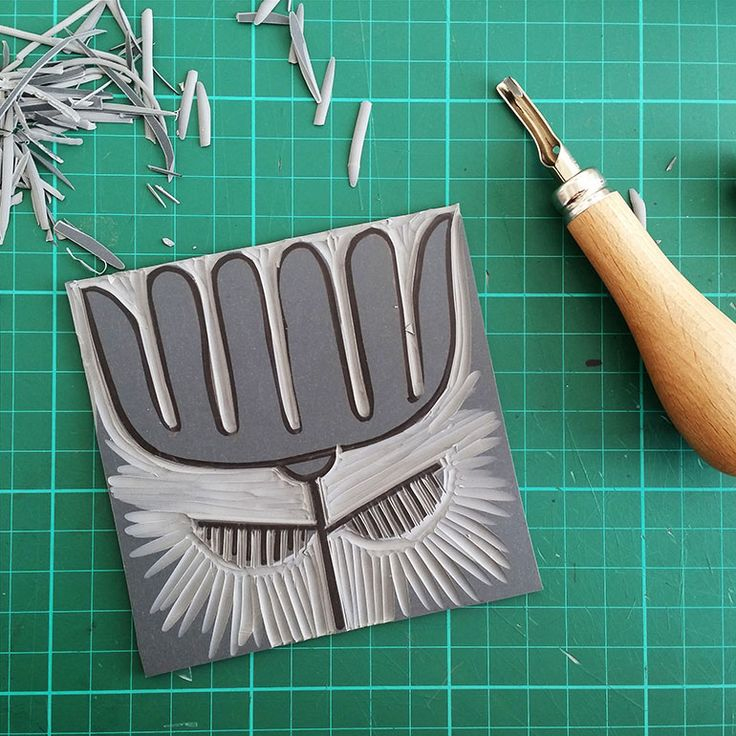 9. Transform some boring bathroom ware into something more Marimekko like – Inspirationrealisation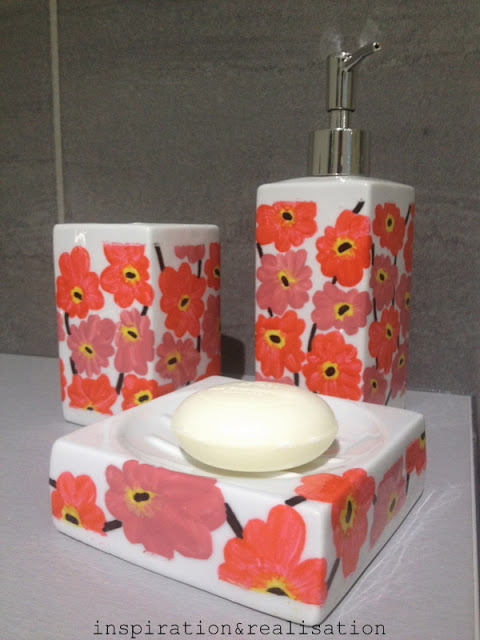 10. Another great piece of Marimekko inspired furniture a Unikko Stool – Aliceshomemadestudio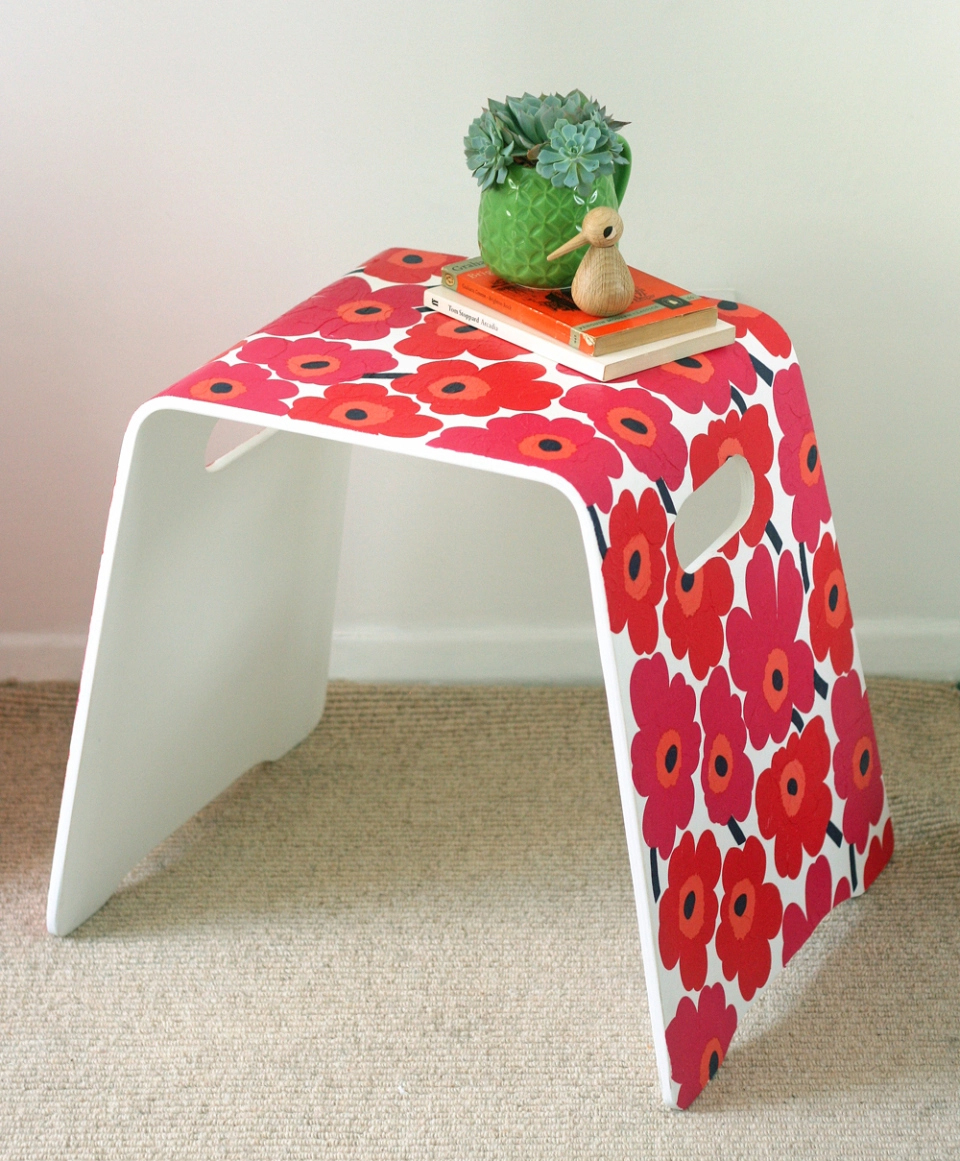 11. Yet another Marimekko craft from Pillarboxblue, I told you I had a bit of a Marimekko obsession I even made some shoes for the summer.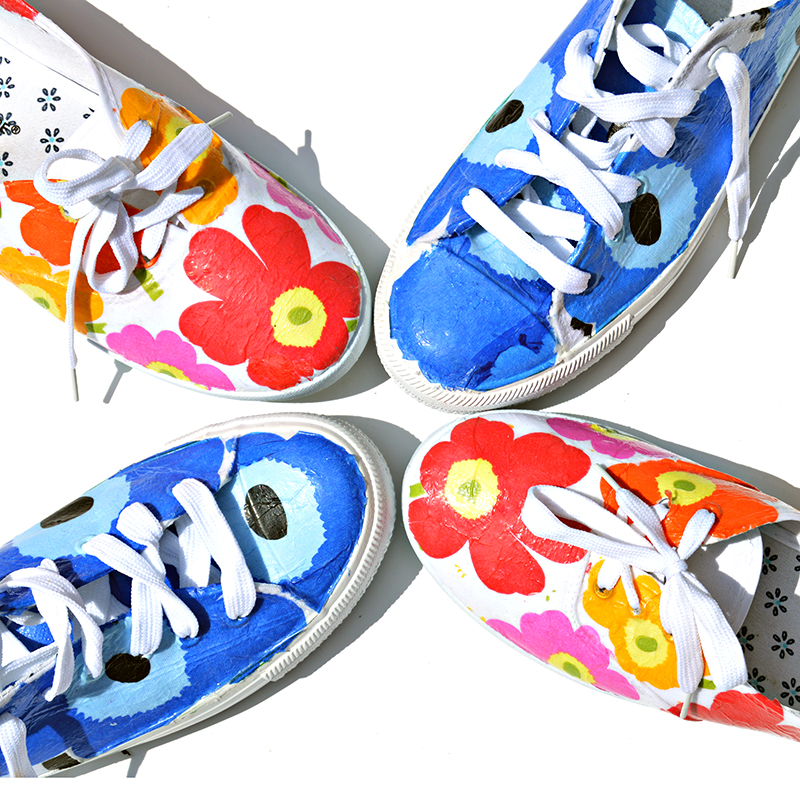 12. Unfortunately I couldn't find a pattern for these fabulous crocheted Unikko flowers, also the blog is in Japanese, but they were just too cute not to include. I'm sure those of you more adept at Crochet could work out the pattern yourselves. I'm certainly going to give it ago – Kurasi – Cafe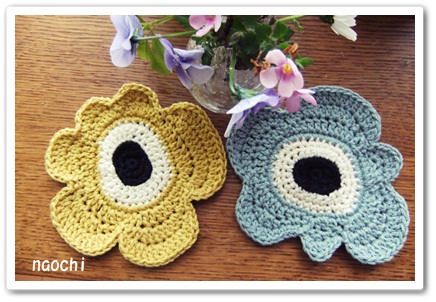 13. Marimekko Wallpapered Stairs – Pillarboxblue

I know I said 12, but since first posting this I have transformed my stairs with Marimekko Wallpaper and I love them !