Travel is one of my favourite themes for the decor in my home. I love to use vintage maps of places special to me in my interior crafts. A lovely way to use vintage maps is by making upcycled lighting with them.
Here I have curated a round up of 9 of the best map upcycled lighting ideas for the home. These range from simple luminaries made from road maps to fabulous pendant world globe lights. Hopefully, there is a an upcycled lighting idea here to capture your imagination.
Maps are a great way to give character and to personalize your home decor. I use maps to decoupage furniture, hang on the wall and to make lamps and lights with. I have even printed my own map pillows. Old road maps are great to repurpose or you can simply download and print vintage maps from the internet.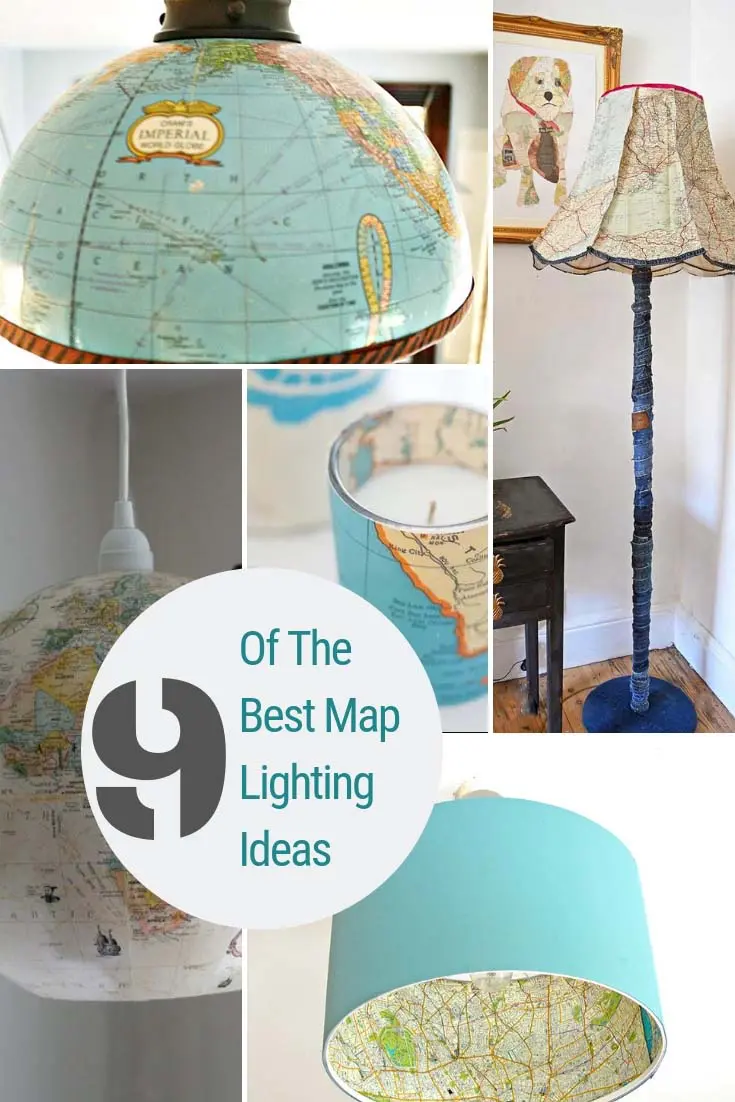 We're a participant in the Amazon Services LLC Associates Program, an affiliate advertising program designed to provide a means for us to earn fees by linking to Amazon.com and affiliated sites. As an Amazon Associate, I earn from qualifying purchases.
The Upcycled Lighting Ideas
This is one of my most popular posts and has been featured on many sites and magazines worldwide. Probably because it is such an easy upcycled lighting idea. The two map lamps still hang on my ceilings.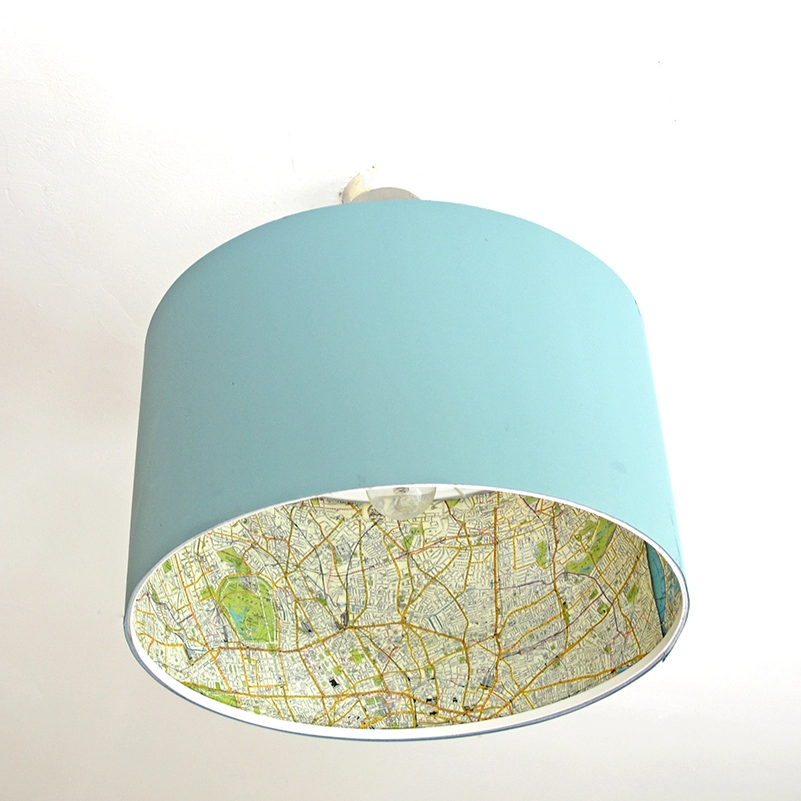 If you prefer your maps on the outside of your lampshades than the inside. Then this is the tutorial for you!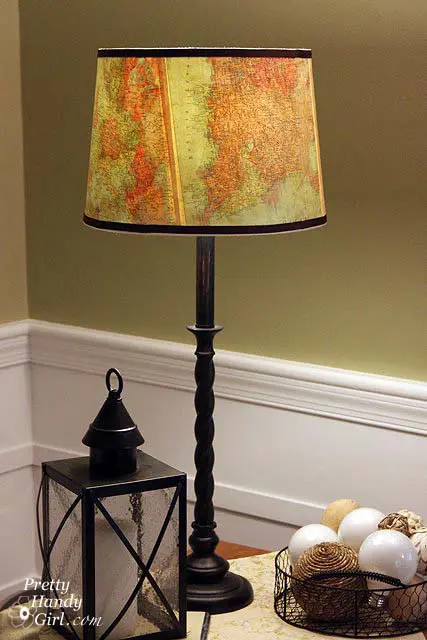 Another upcycled vintage map lampshade but this time a custom made one for a scallop shaped shade. Old road maps where used for this shade. You could make this lamp even more special by using a road map of your favourite place. Even the stand has been upcycled with denim.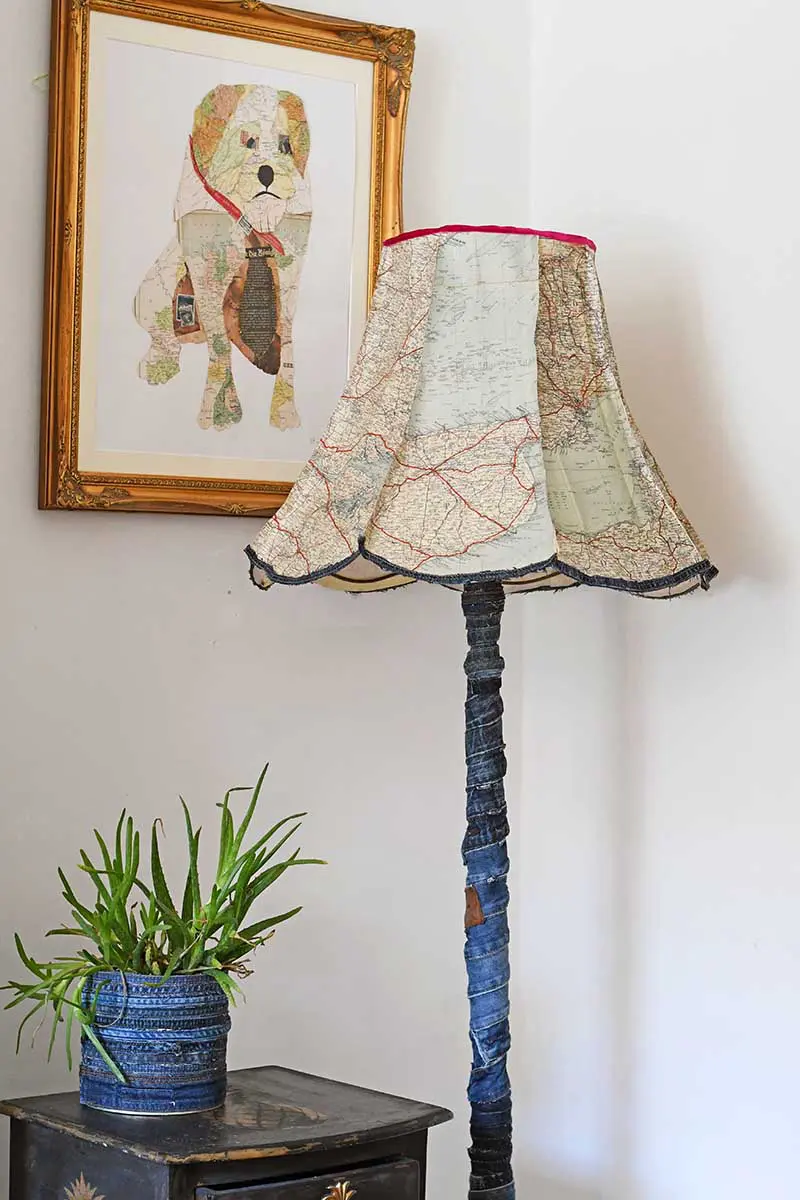 Create fabulous travel themed upcycle lighting for your home by using an old globe. Half a world globe makes a fabulous ceiling light shade.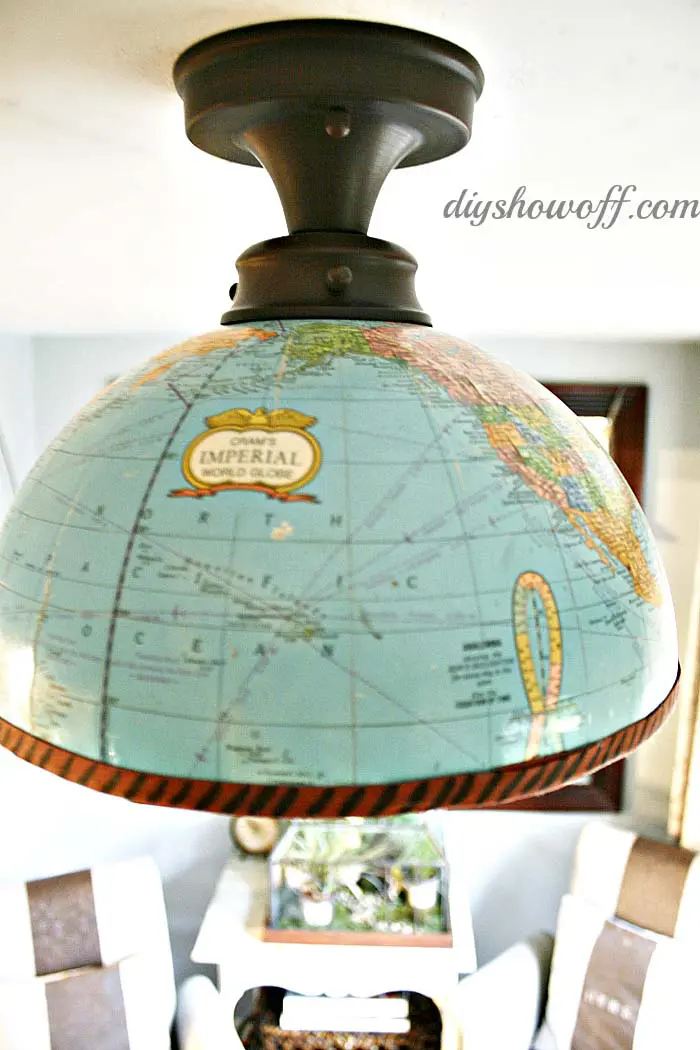 Why not use the whole globe to make a really interesting upcycled lamp for your home.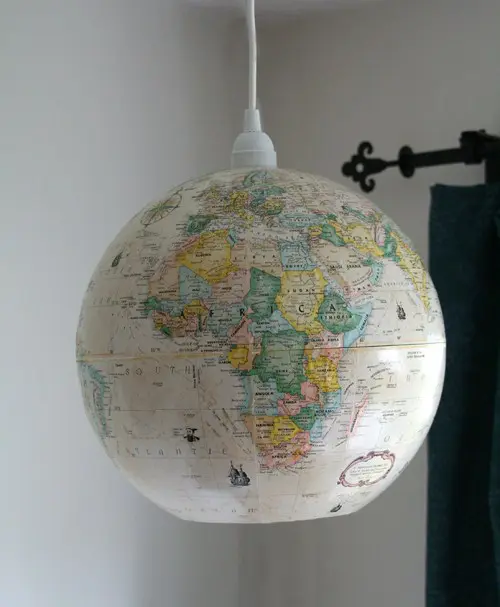 I love a good Mason jar craft. I've even made some fabulous Map Mason Jar Banks before. But I never thought of turning them into lanterns until I saw this tutorial.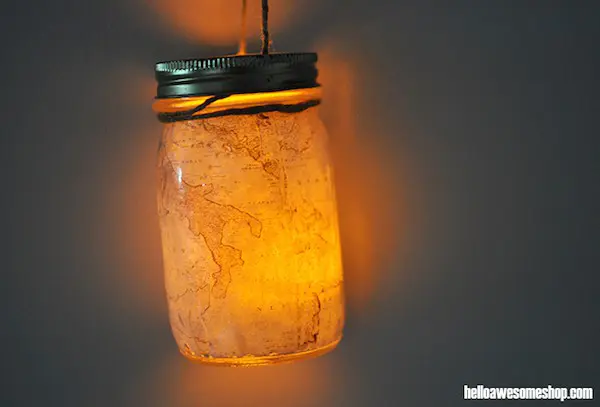 This upcycled lighting idea is another one of mine. I just can't get enough of crafting with maps! These luminary bags are made with old road maps. The best bit about this craft though are the remote controlled tea lights.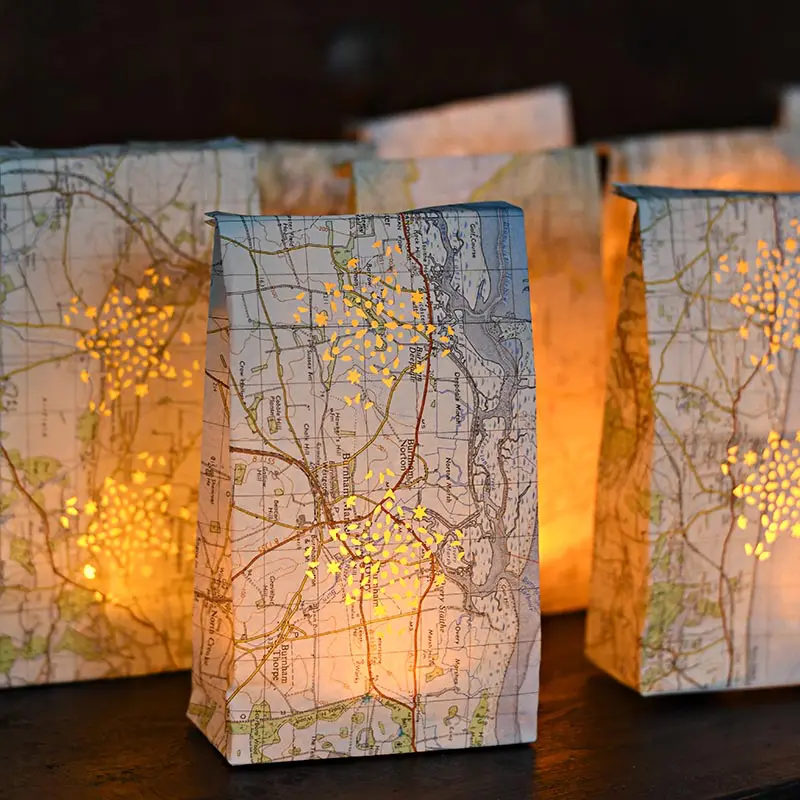 This is another simple but effective idea. Cut out circles from old maps and glue them to a paper lampshade to create a lovely map pendant lamp.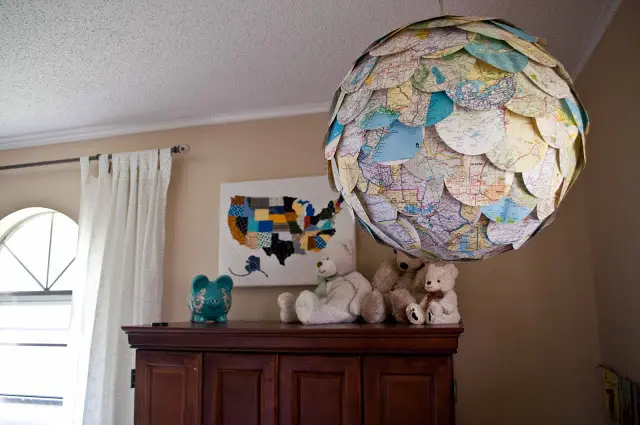 These vintage maps votives were originally designed for a travel themed wedding. However, they would look fabulous in any home especially if you use maps of your favourite places.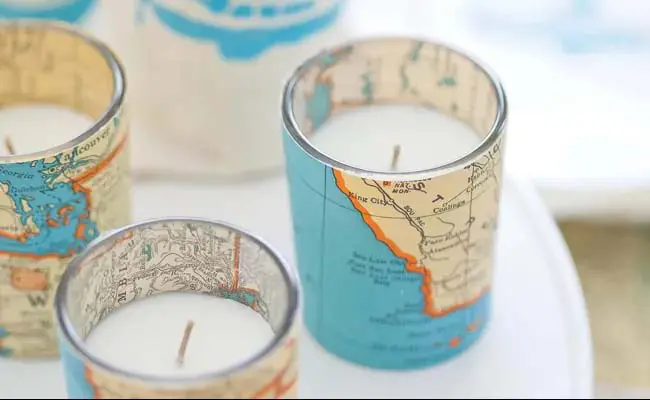 Which map upcycled lighting idea is your favourite?
Don't forget to check out some of my other upcycled map ideas for the home.