An Amazing Ikea Lamp Hack -Pimp your Rismon Lampshade with Maps
Sometimes a little decorative touch can totally transform something mundane into something rather more remarkable, it can add the wow factor. Well, that's exactly what I did with my Ikea lamp hack.

This time I was a bit more subtle with my map pimping and decoupaged the inside of my Ikea lampshade and not outside. Therefore you get a hint of the map, so when you look up at these ceiling lamps instead of a boring white inside you now see a cool map.

It wasn't exactly difficult to do, stick a map on something and all of a sudden it looks fabulous. If you follow my blog you will know I do this a lot. For example my personalised map chairs, map magnetic board and vintage map suitcase, and many more.

I admit it I have a bit of a map habit, but once you start decorating with maps it's so addictive, not only do they look fantastic, they make boring objects more interesting and can be personalised by using maps of your favourite places. It's not a habit I'm going to kick soon.

In fact, I loved this Ikea lamp hack so much I did it not just once but twice and may do it again soon ! (There are a lot of ceiling lamps in my home).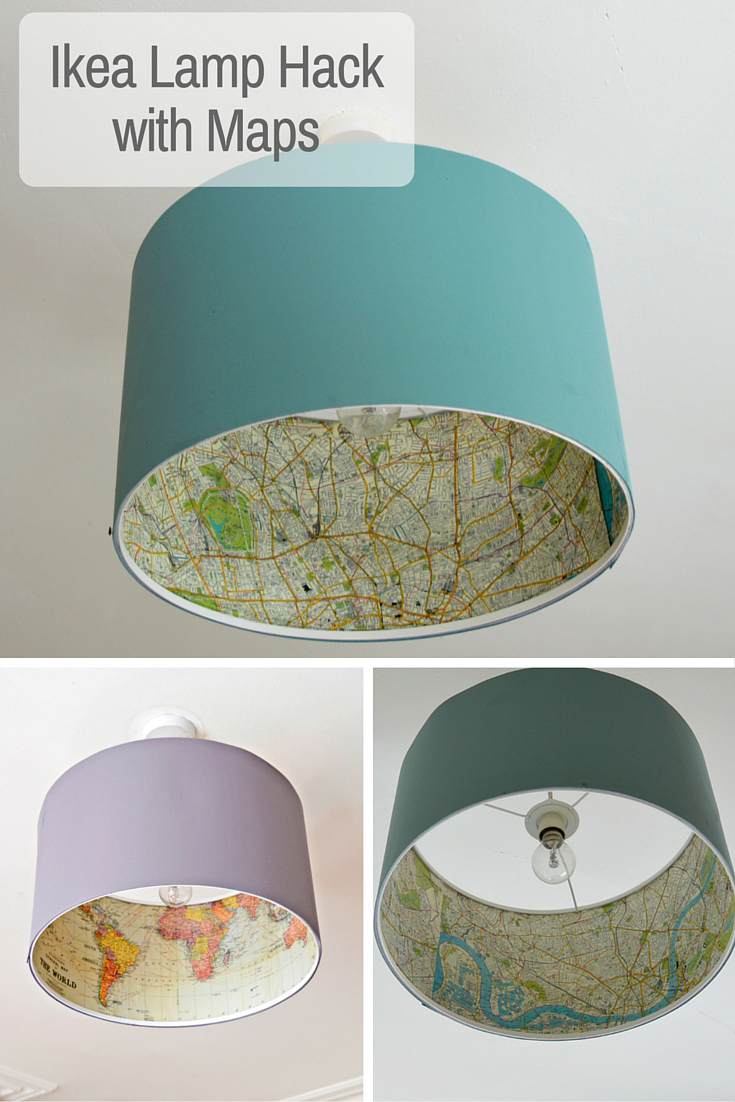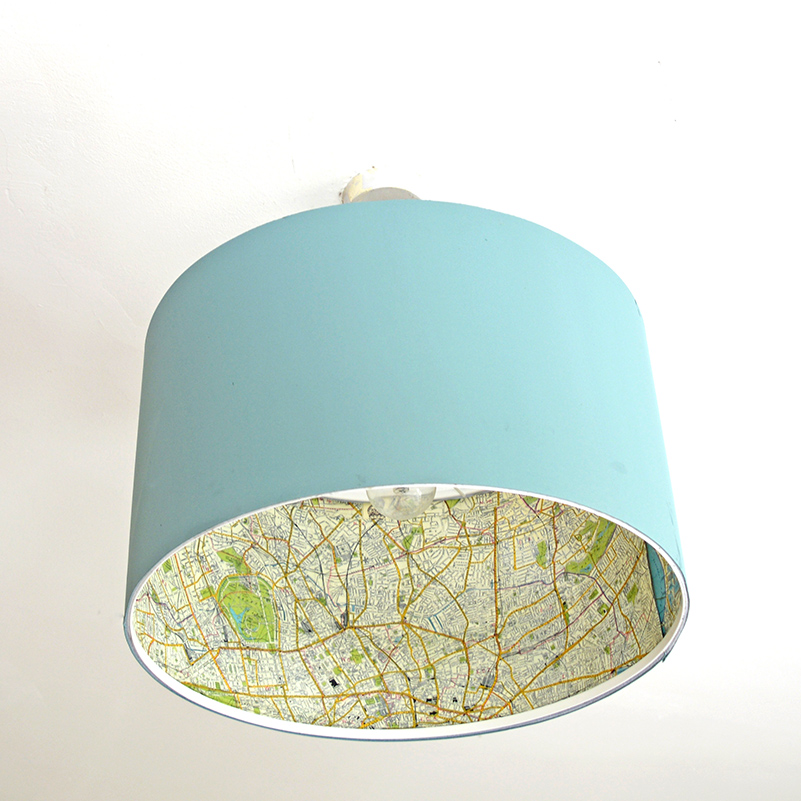 This post contains Amazon affiliate links for your convenience. Click here to see my disclosure policy.

What you need for you Ikea Lamp Hack
Ikea Rismon Lampshade – I use the 40cm one for this hack. It comes in a variety of colours.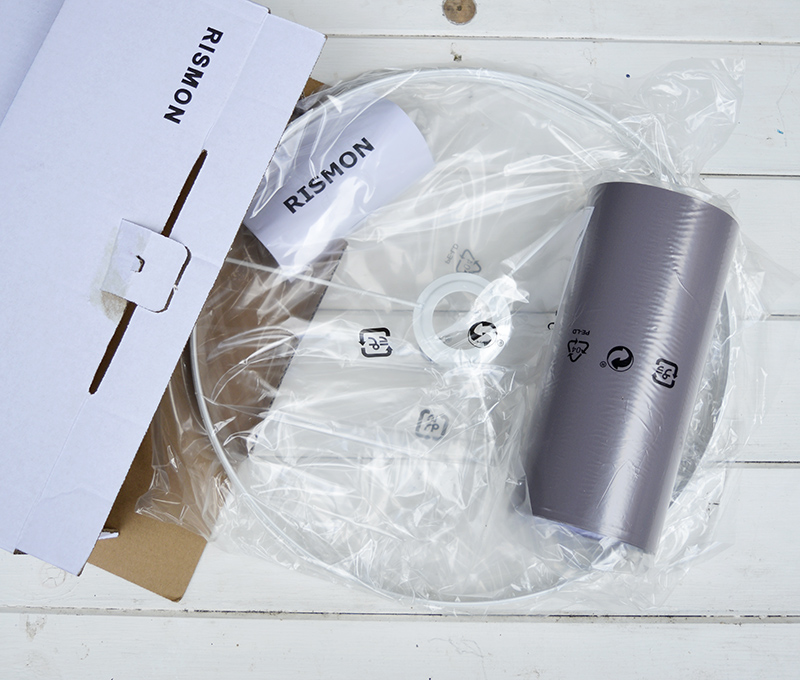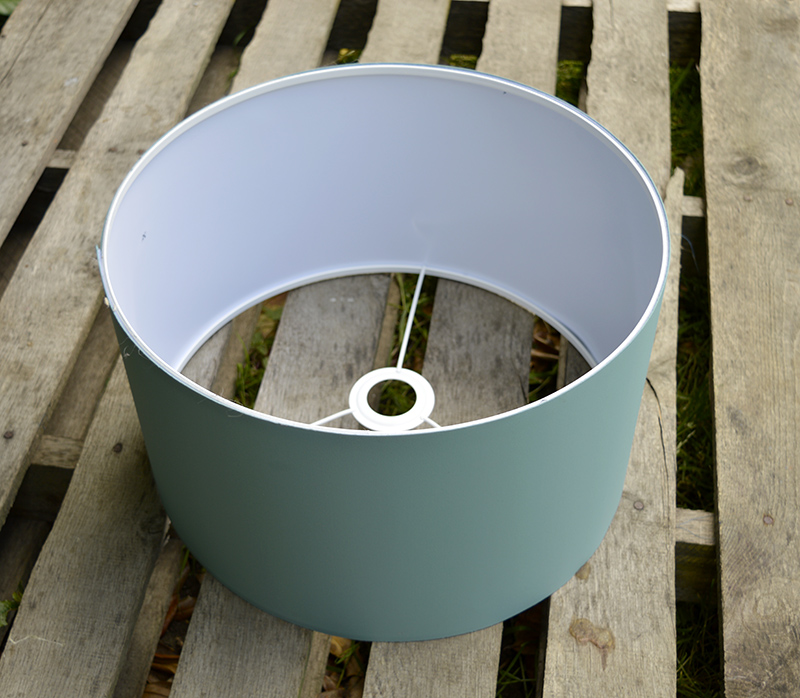 Map wrapping paper – One sheet per lampshade. I used a Cavallini world map for one shade, and a London Map for the other. Cavallini do loads of different map wrapping papers.
Mod Podge (white glue)
Pencil and ruler
How to do your Ikea Lamp Hack
The great thing about the Rimson being an Ikea lampshade you have to put it together, which means that it is really easy to decoupage. The shade comes in 3 parts, two metal rings, and the shade skin.

Roll out the lampshade skin and lay it out flat.

Measure the length and height of the lampshade skin.





Cut your wrapping paper to fit. With the Cavallini wrapping paper, one sheet was enough if you split it lengthways.

Paste the inside of the lampshade with glue and wait 30sec till it goes tacky.






Carefully stick your wrapping paper to the lampshade, using a ruler to squeeze out air bubbles as you go. You will be sticking the map down in 2 pieces. If you want you can paste a layer of mod podge (glue) over the top to seal it.






When the map has dried, put the lampshade together according to the instructions. Which is basically rolling the lampshade skin round the 2 large metal rings, the whole thing is kept together with velcro.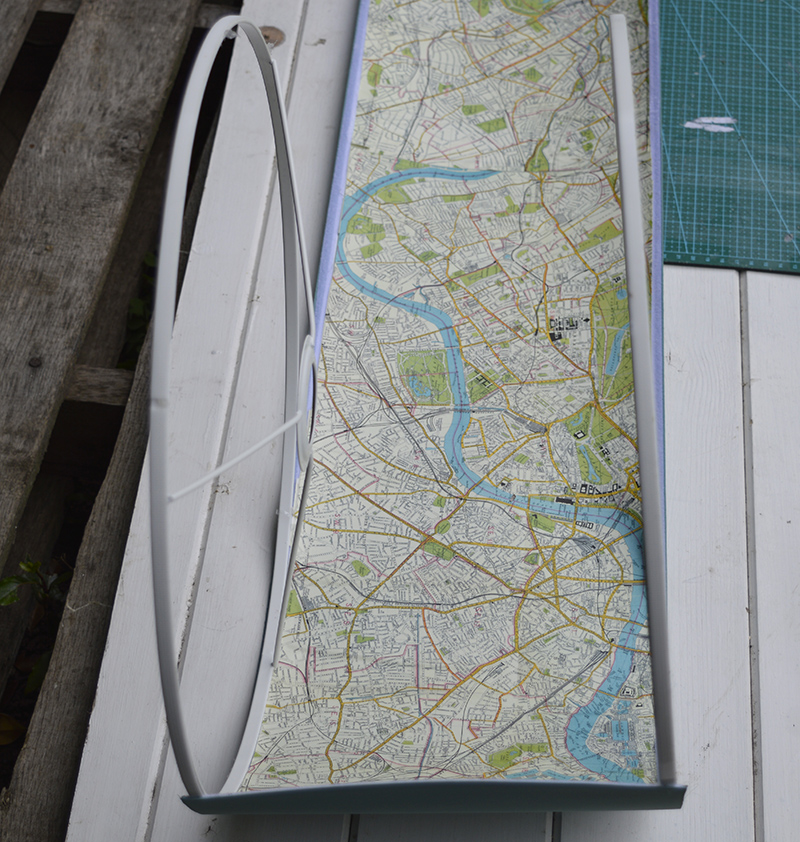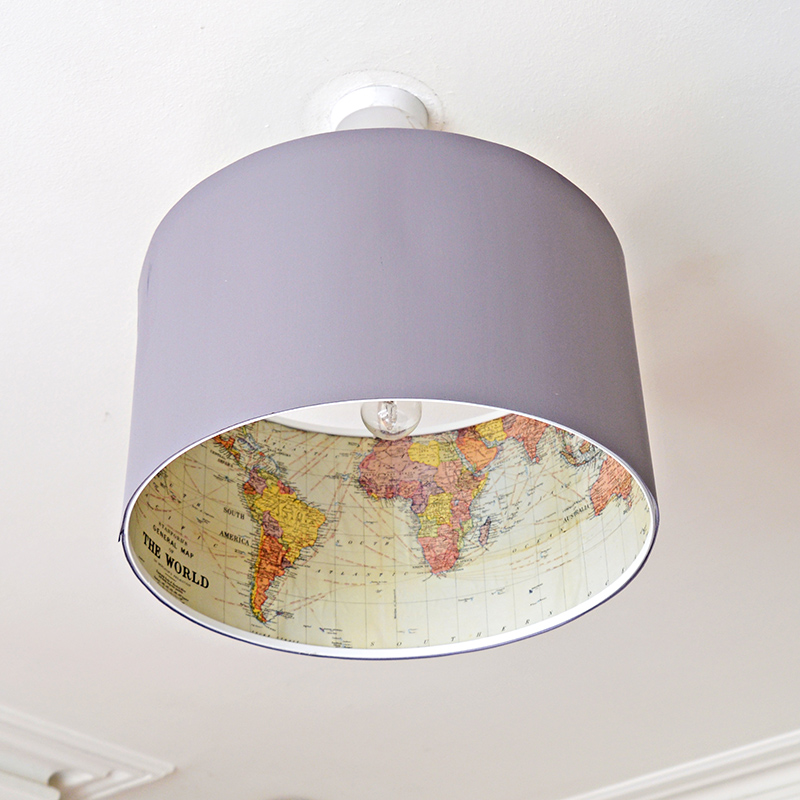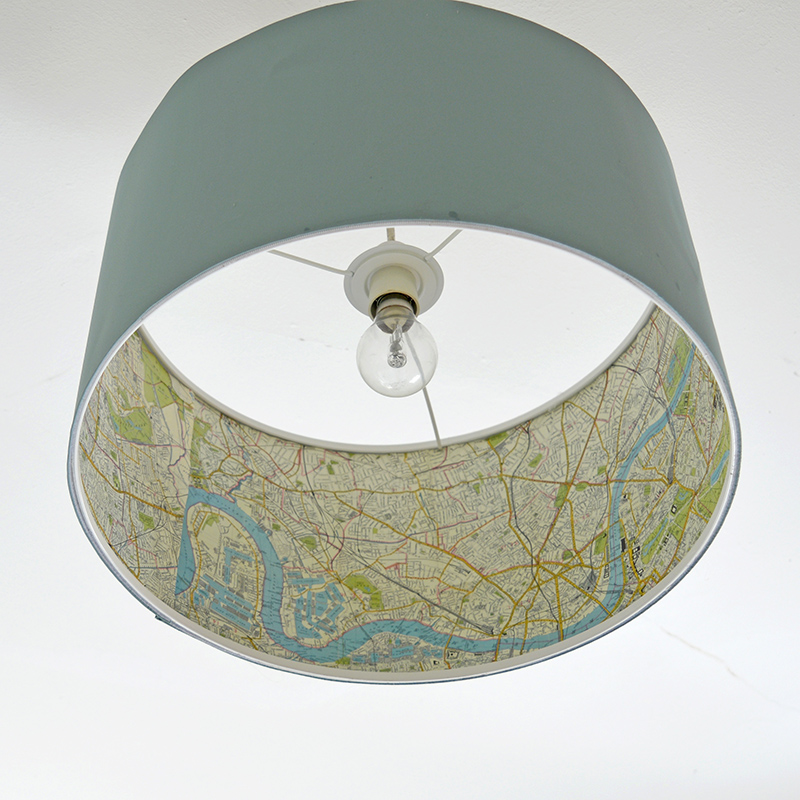 Some of you maybe thinking will the map not burn on the inside of the shade? The answer is no as it is further enough from the lightbulb not to get hot. Plus light bulbs are more efficient these days and don't get as hot as the old ones.

However if you are the ultra careful type you can always spray the lampshade with some fire retardant spray.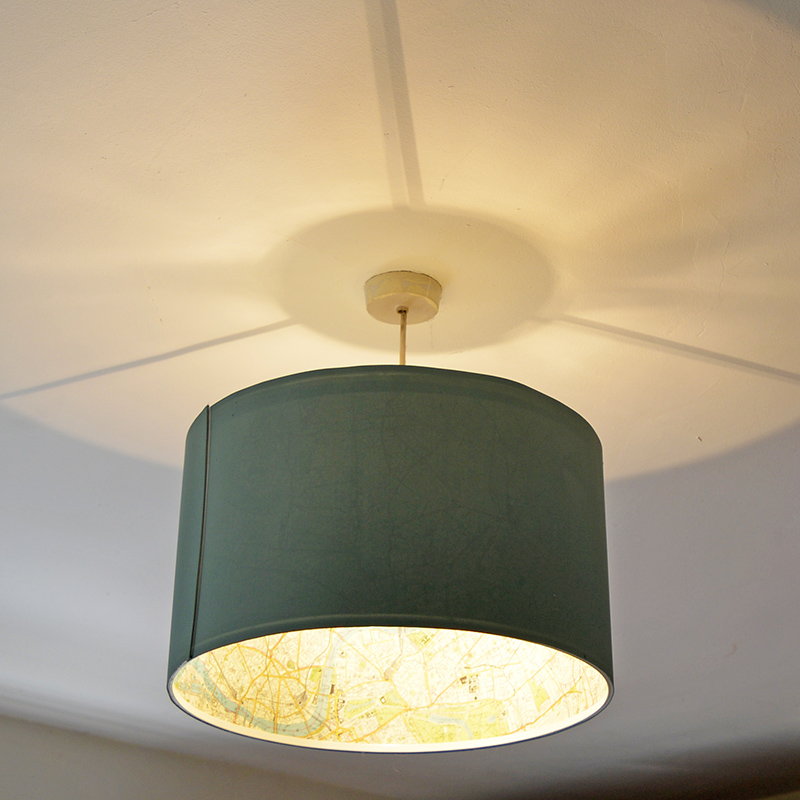 Free Vintage Maps to Download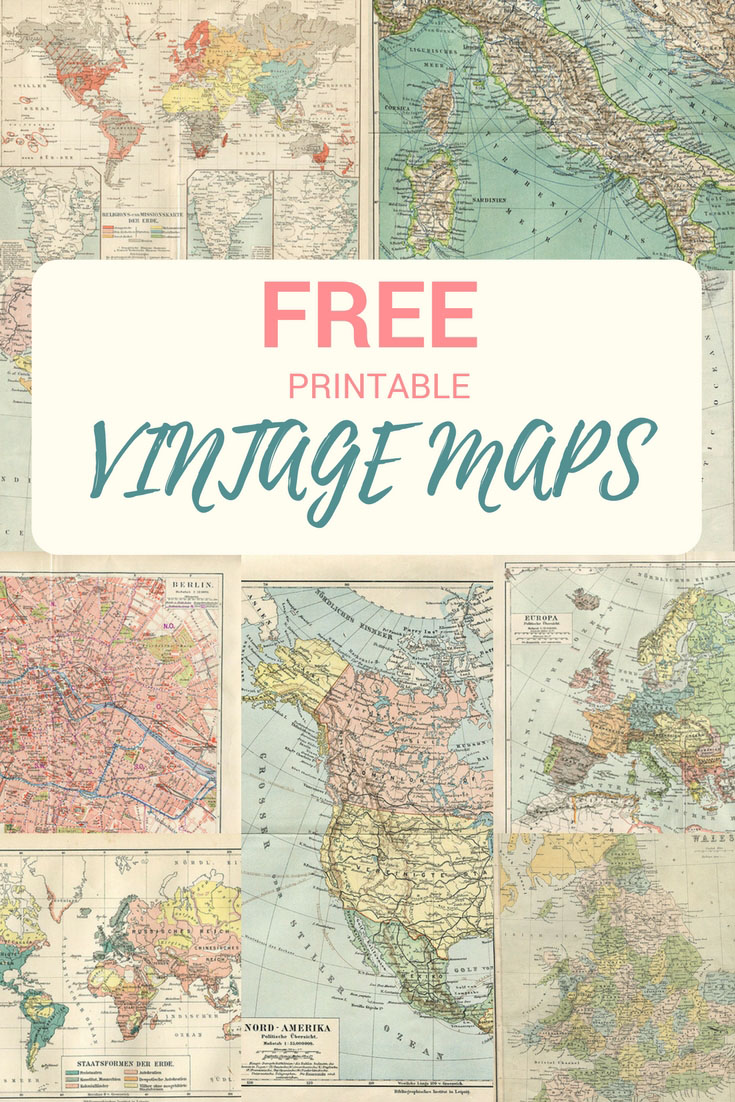 This isn't my only Map lamp, I have recently updated a floor lamp with a unique denim vintage map lampshade.

Since writting this post I have created another IKEA lamp hack this one is far more glamourous you might want to check it out.
Simple and Affordable DIY Feather Lampshade

I craft and upcycle regualrly with Maps you can check out all my other map posts here.