Maybe it's because I'm the daughter of an ornithologist, spring makes me think of birds. Which gave me the idea to make a scrap fabric birdcage decoration for the home.
These upcycled fabric birdcages would make a lovely gift and as with the fabric birdhouses I made, they can be personalized by using a favourite old shirt or blouse.
Any old fabric scraps will do for these gorgeous birdcage decorations. I've been eyeing up an old pink striped shirt of my husband's, which I think I'll use next.
DIY Fabric Birdcage Decoration For Spring
The fabric birdcage take about 1 hour to make and cost almost nothing to make as you use stuff lying around the home.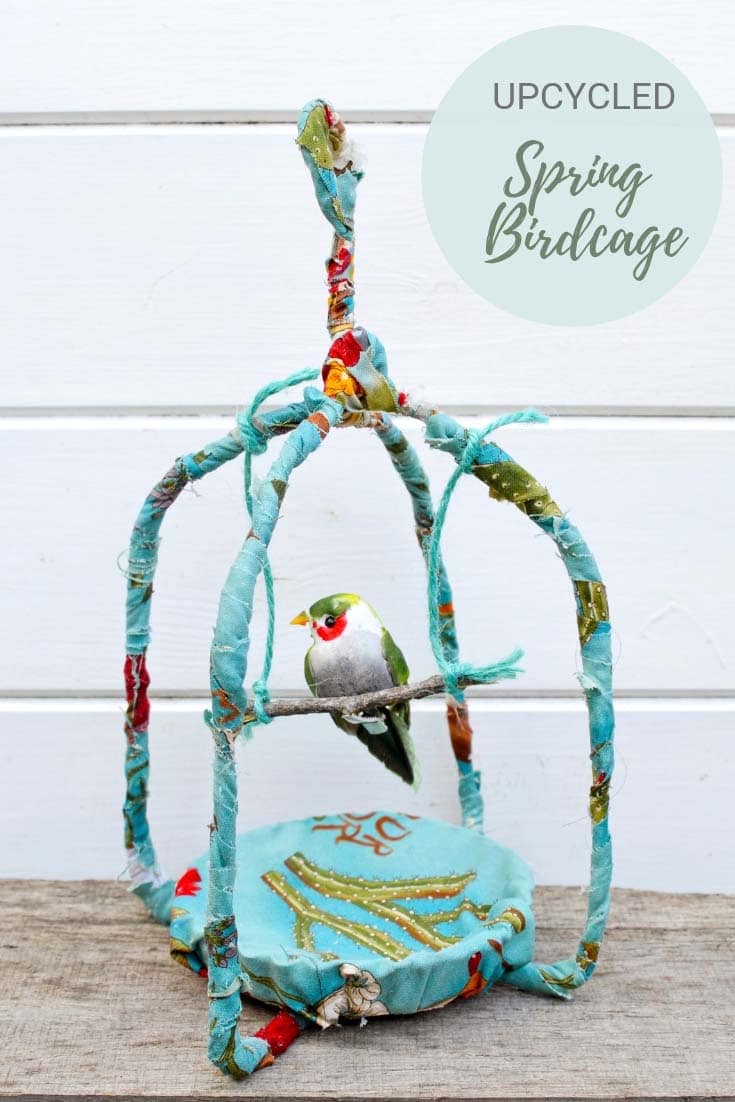 We're a participant in the Amazon Services LLC Associates Program, an affiliate advertising program designed to provide a means for us to earn fees by linking to Amazon.com and affiliated sites. As an Amazon Associate, I earn from qualifying purchases.
What you need to make a fabric Birdcage
2 wire coat hangers (like the ones you get from the dry cleaners)
Small round metal flan case or any round object about 7-8cm in diameter. If you don't have anything like that, you can just use a round bit of stiff cardboard
Scraps of cotton fabric, or an old cotton shirt.
Pliers, wire cutters, glue brush, duct tape & glue
Small twig and twine and feather bird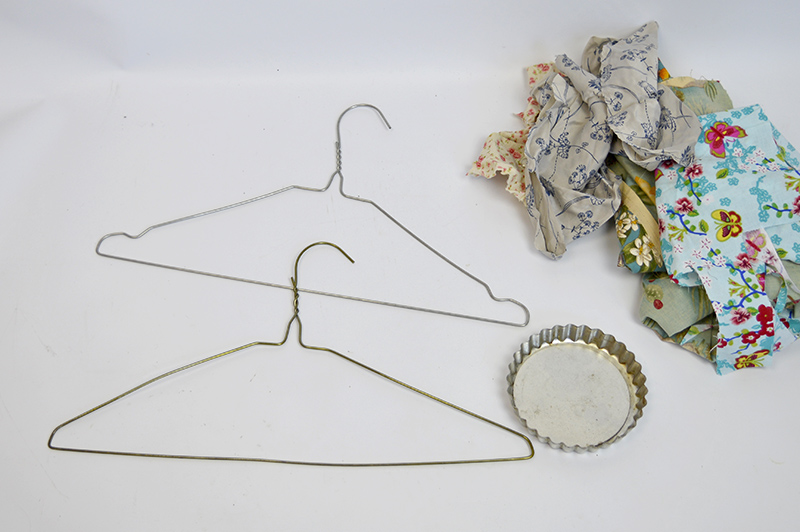 As I used a hanger for this craft it has featured under H in the A to Z of upcycling resource ideas.
How to make a fabric birdcage
Making The Wire Frame
1. Firstly you need to make the birdcage frame. Take the wire coat hangers and cut them with wire cutters in the two places shown in the picture below.
2. Next shape your hanger into the shape below using duct tape in the corner to hold it in place. Do this to both hangers, but cut the top hook off the second hanger.
3. Then, slot your two hangers together to form a cross shape and secure in place with duct tape. Don't worry about how much duct tape you use as you will be covering it all in fabric.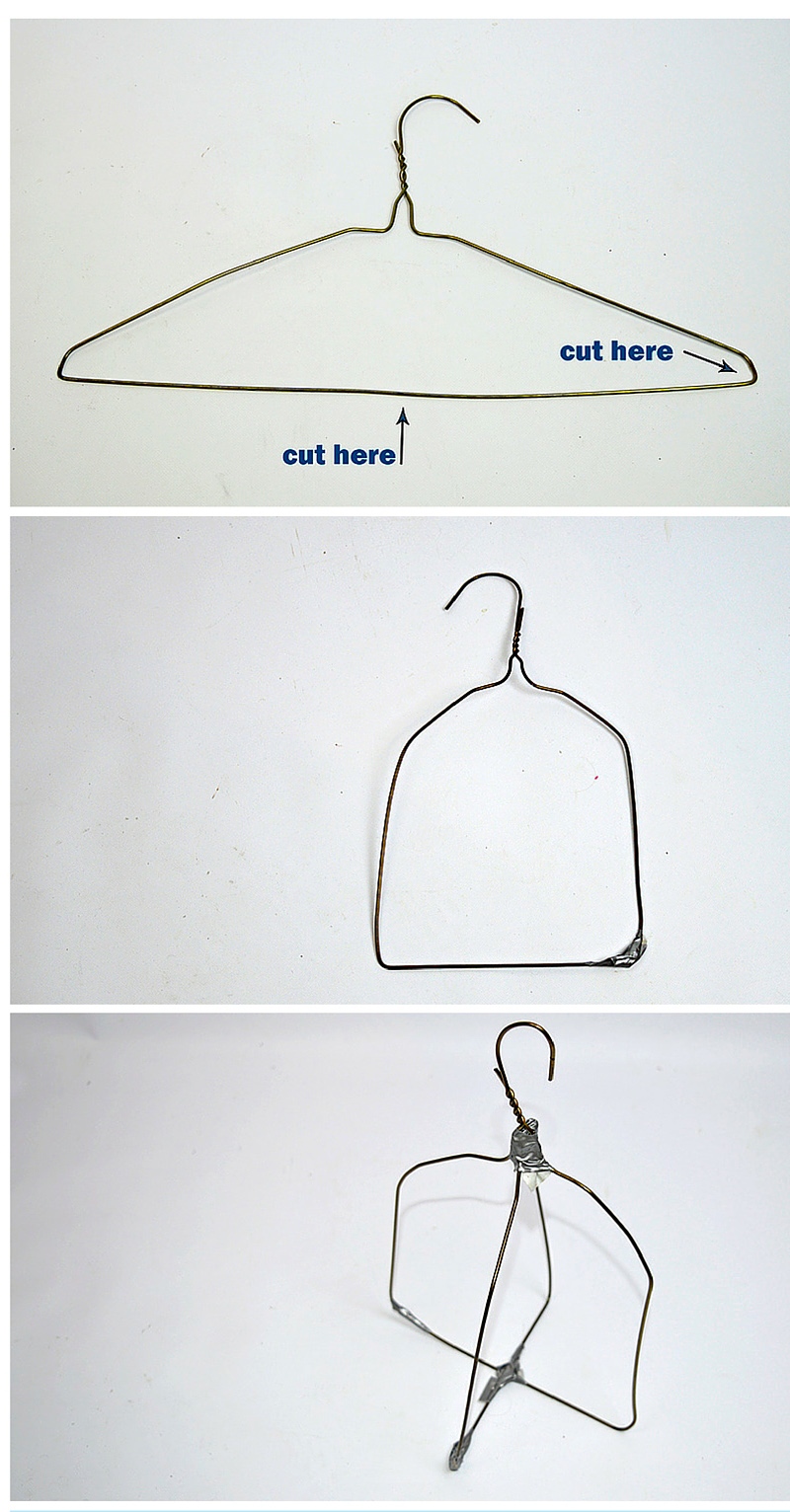 Now your frame is ready to cover in fabric.

Covering The Frame In Fabric
1. Firstly, tear the fabric into strips about 3cm wide. tearing gives a better effect than cutting. With a brush paste the wrong side of the fabric with glue and then wrap it around the wire frame overlapping as you go. Continue until the whole fabric birdhouse frame is covered.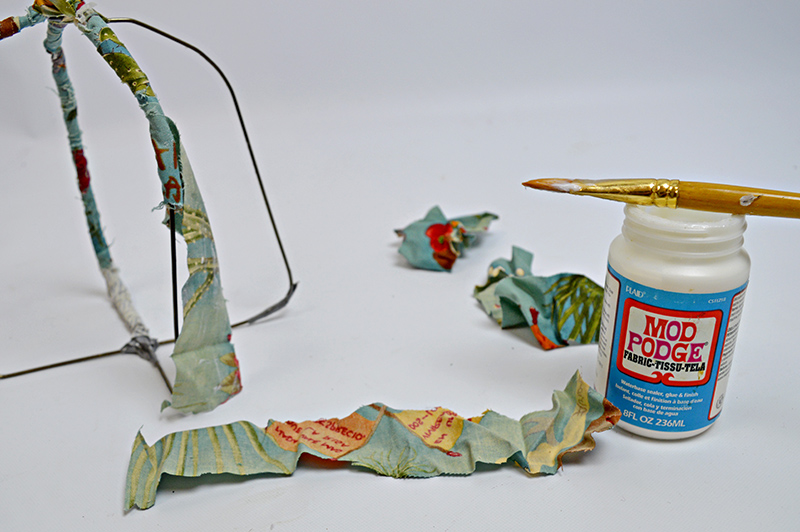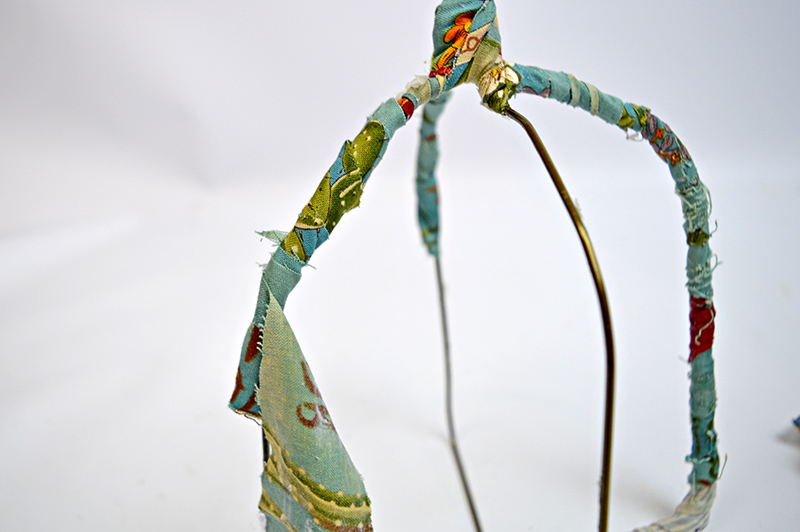 2. Next, cover whatever you are using for the base in fabric and stick this to the bottom of your cage. This is relatively easy to do as you are sticking fabric to fabric.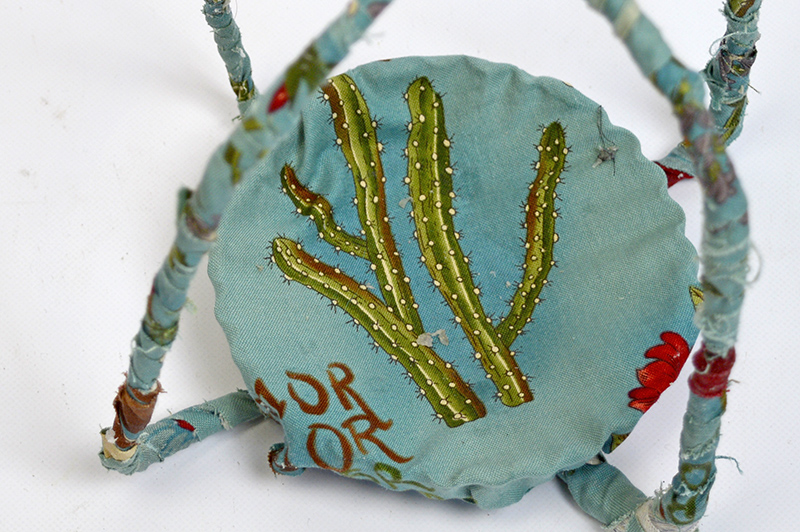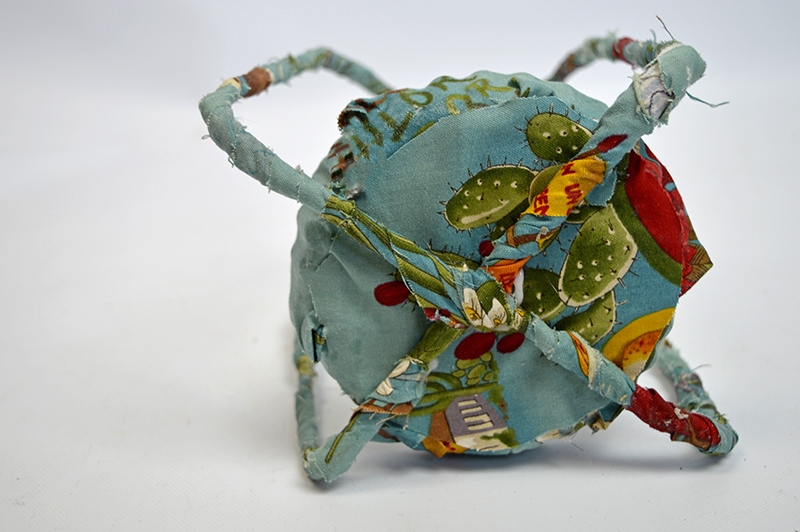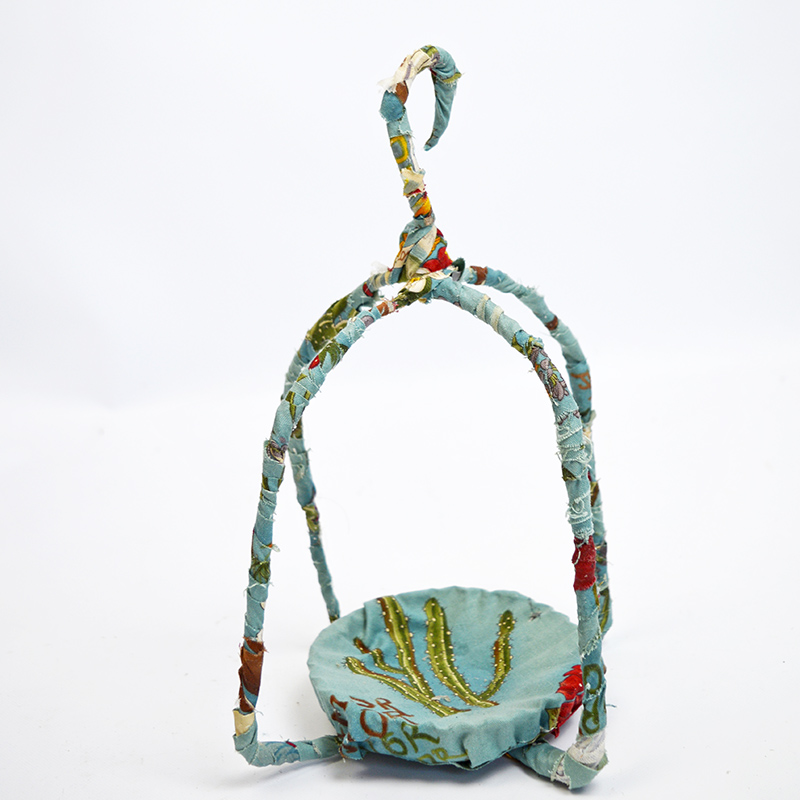 3. Finally, the fabric birdcage is almost finished. All you need is to hang a twig from the frame with some twine to make a perch and add your bird.
I bought by bird months ago on a trip to Brighton, but they are easy enough to find on Amazon. You could even make a fabric one yourself there are loads of patterns on Pinterest.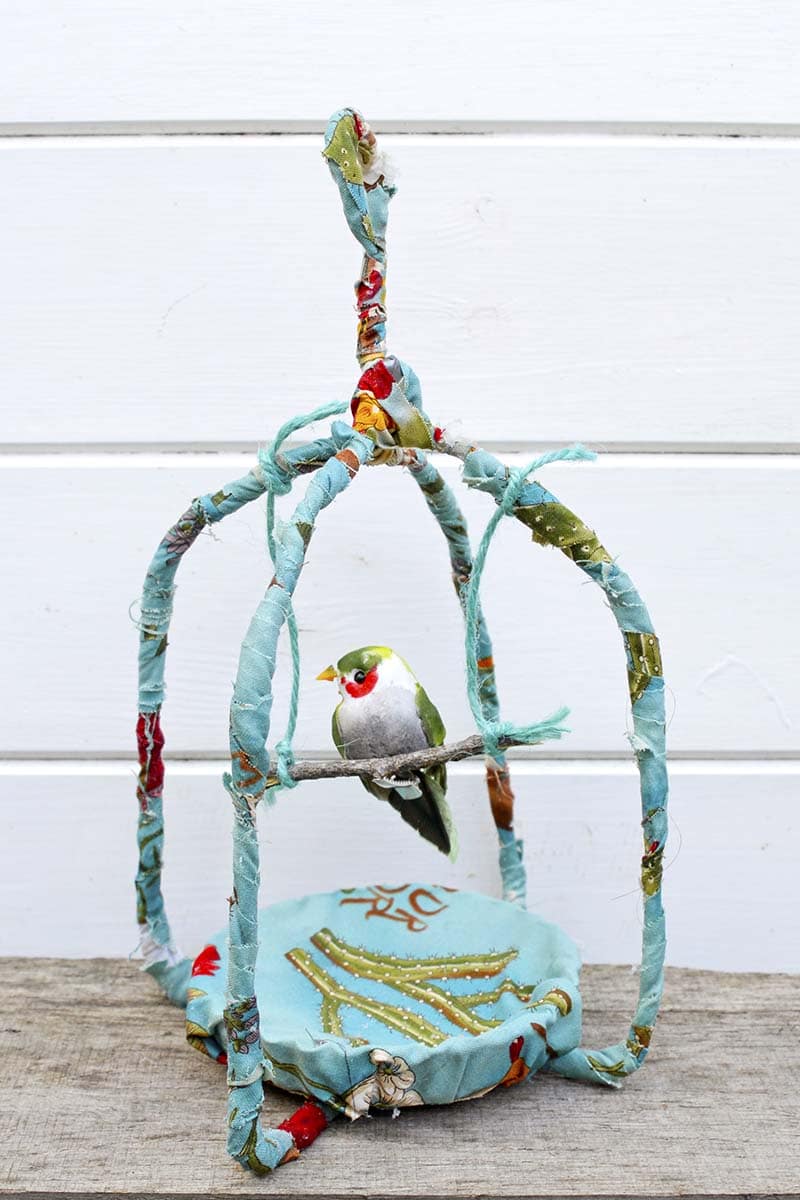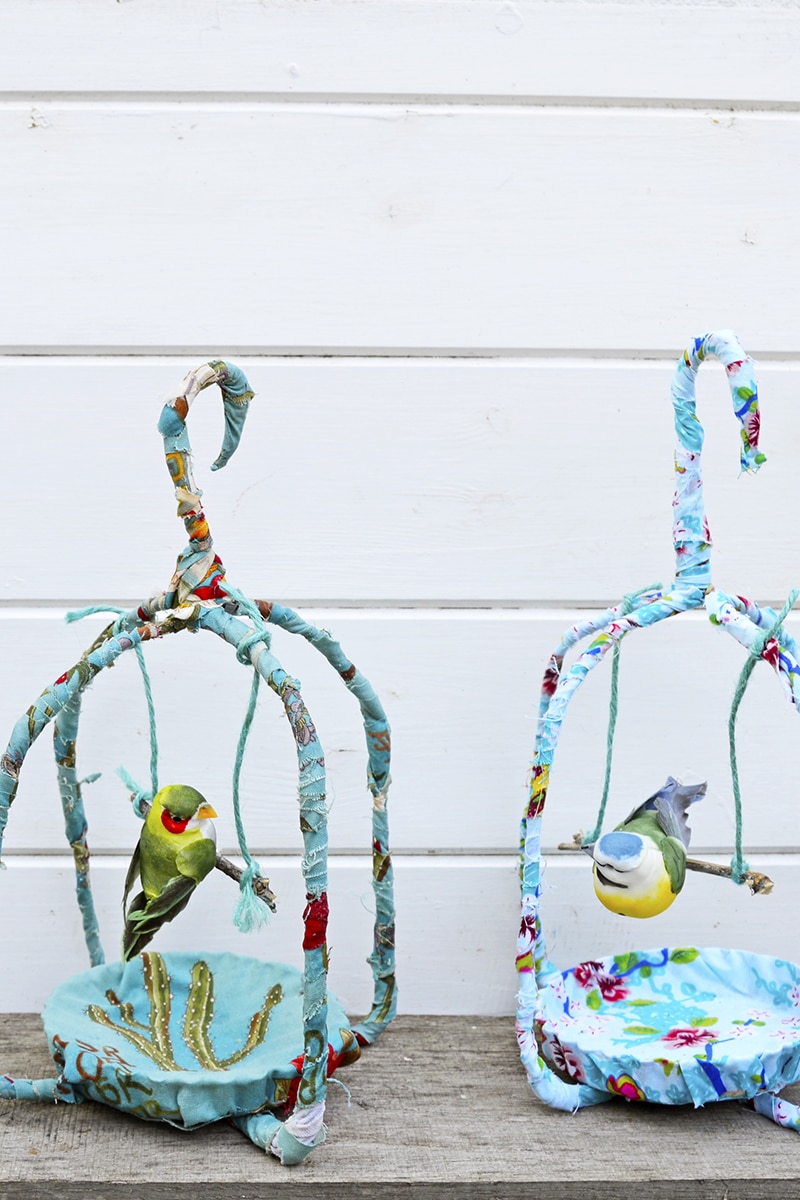 With mothers day around the corner, I think that one of these fabric birdcages would make for a lovely Mothers Day gift. You could make the gift even more special by using an old favourite blouse or shirt.
If you are looking for more Mothers Day gift ideas you should check out these upcycled crafts.