Using Floor Paint For My Kitchen Painted Worktops
If there is one thing I would love to do in my home, is to install a new kitchen. It's also probably the most expensive home improvement too! With 2 boys currently at University and one more to go, there isn't the budget for it at the moment. So in the meantime I went for kitchen update I could afford and that was painted worktops.

It's not that I didn't like my wooden kitchen countertops, but after 20years of heavy use, they weren't looking good. Especially around the sink, the wood was full of black stains that no amount of sanding would remove.

It was actually my sister Tasha, that suggested that I paint my kitchen worktops. She had done it a couple of years ago and was really pleased with the results. In fact, she painted her wooden kitchen floors and countertops with the same paint.

I'd never thought of using floor paint before for painted worktops. However, the floor paint idea sounded like a good one, as floor paint has to be hardwearing and you would want hard wearing paint for painted kitchen worktops.

I'm really pleased with newly painted worktops. The kitchen looks fresher and brighter, it will do me anyway for a couple more years before I can eventually afford a new one. Elliot my son did, however, comment that he thought it looked a bit Greek with the bright blue worktops against the white brick work.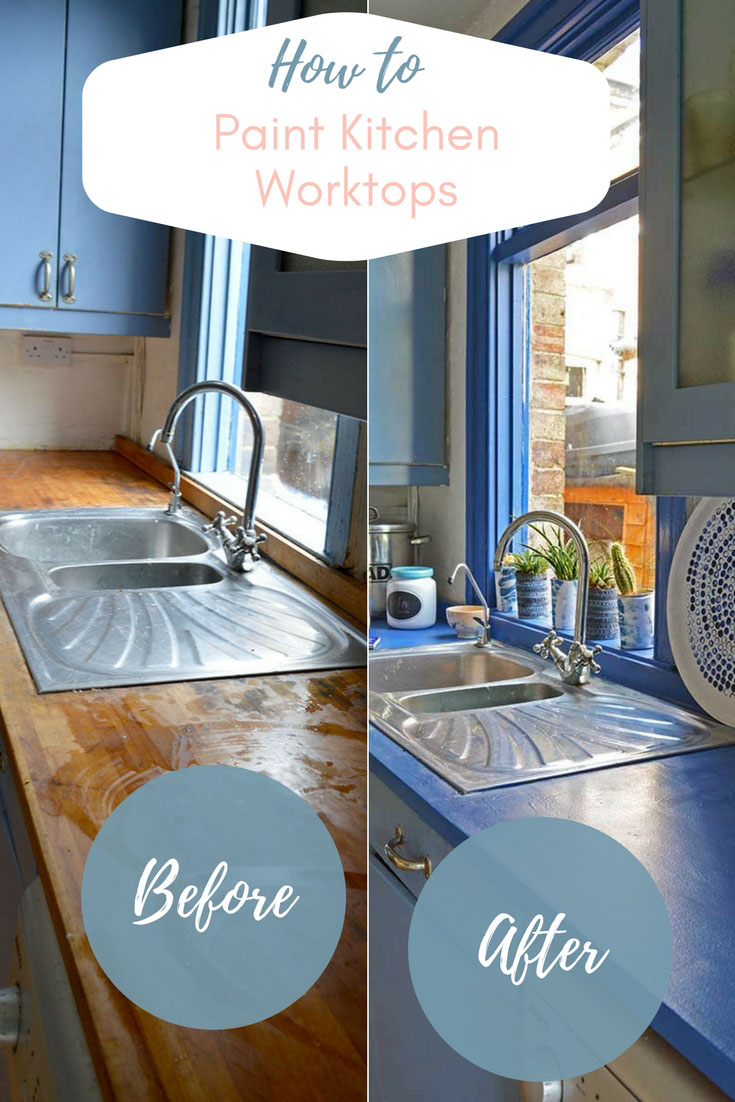 This post contains Amazon affiliate links for your convenience. Click here to see my disclosure policy.



What I used for my kitchen painted worktops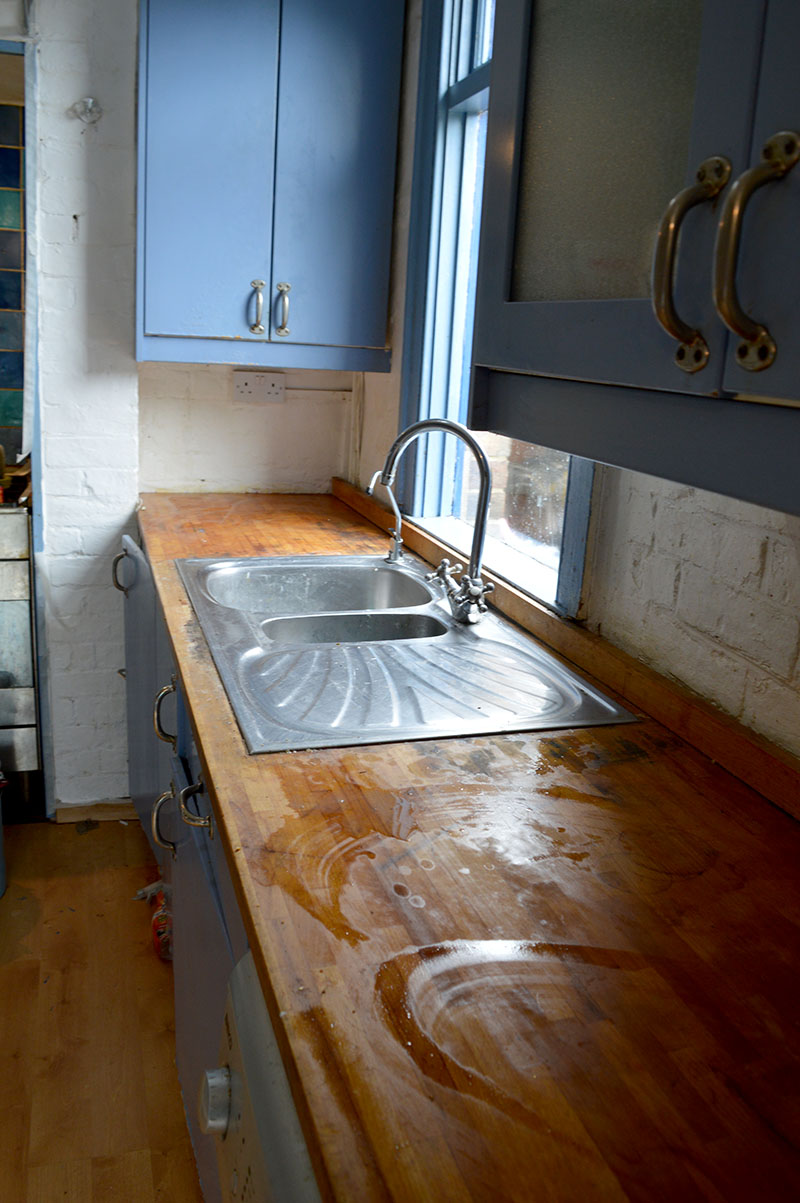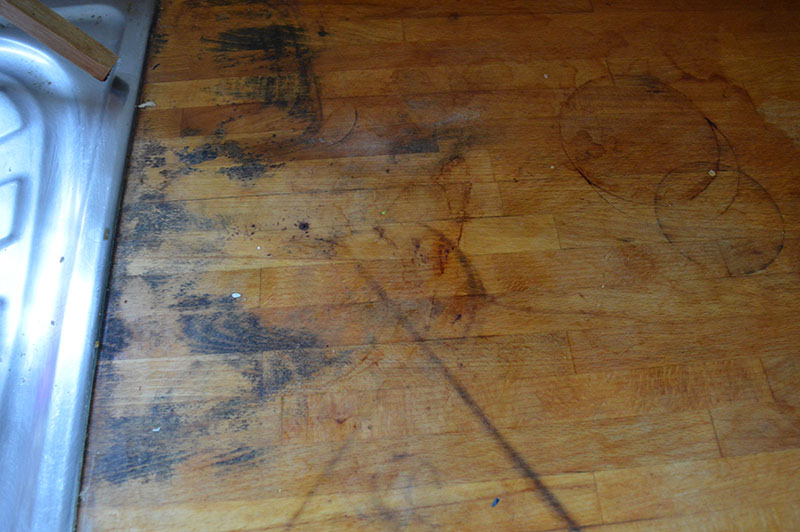 How to paint kitchen counters
The first thing is to sand all the old varnish and grim off the countertops to be painted with an orbital sander.



Once you have finished sanding the worktops, make sure you wipe them down and remove all the wood dust.

Prepare the paint according to the instructions on the tin. If you use a small roller kit to apply your paint to the countertops, it will give you a smooth finish with no brush marks. I used 2 coats of floor paint, making sure the paint had dried thoroughly between coats.



To finish off I added a coat of clear furniture wax as added protection especially around the sink area where the countertops often get wet.

I'm really pleased with the finish on my painted worktops. The paint has gone on really smoothly and looks good. I will see how the painted worktops stand up over time, Tasha reassures me that the paint will last as it is durable floor paint. I do have some left in the pot just in case I need to touch up anytime.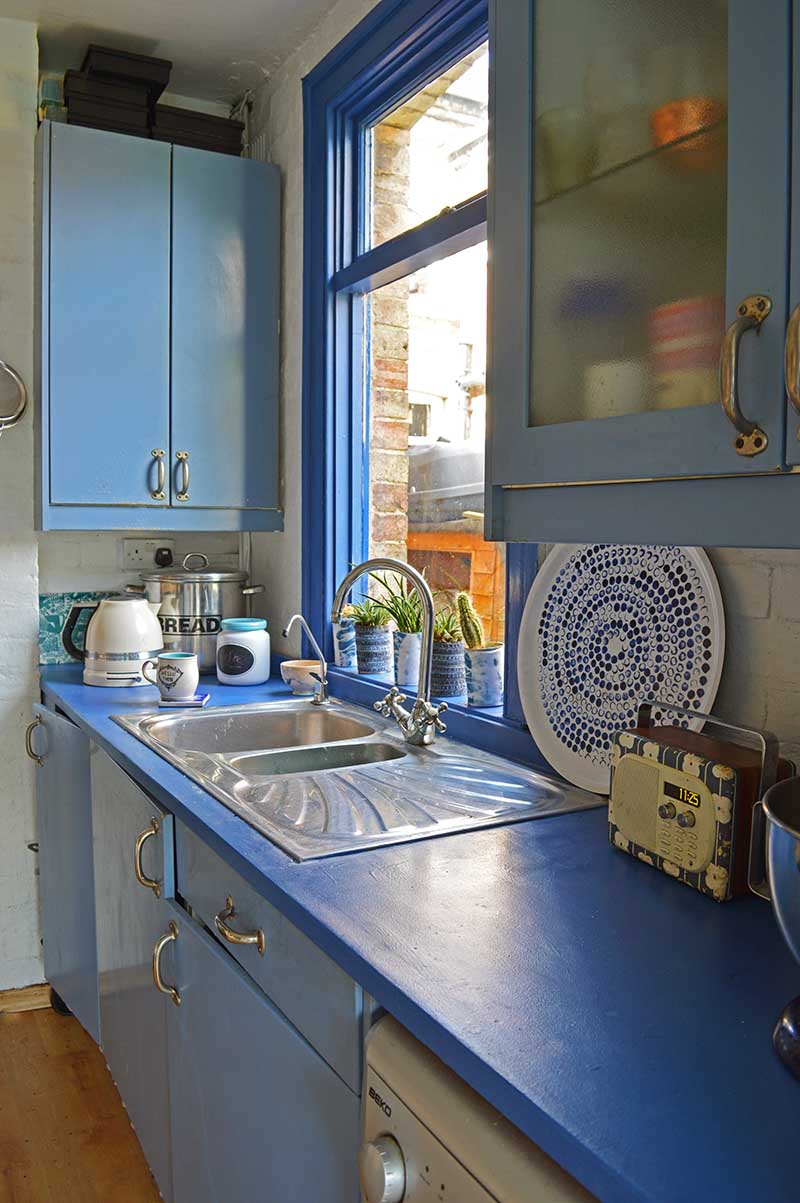 Finishing off the kitchen
Also whilst I had the paint there I painted my window and door frame to match the worktops and even my knife block and utensil holder.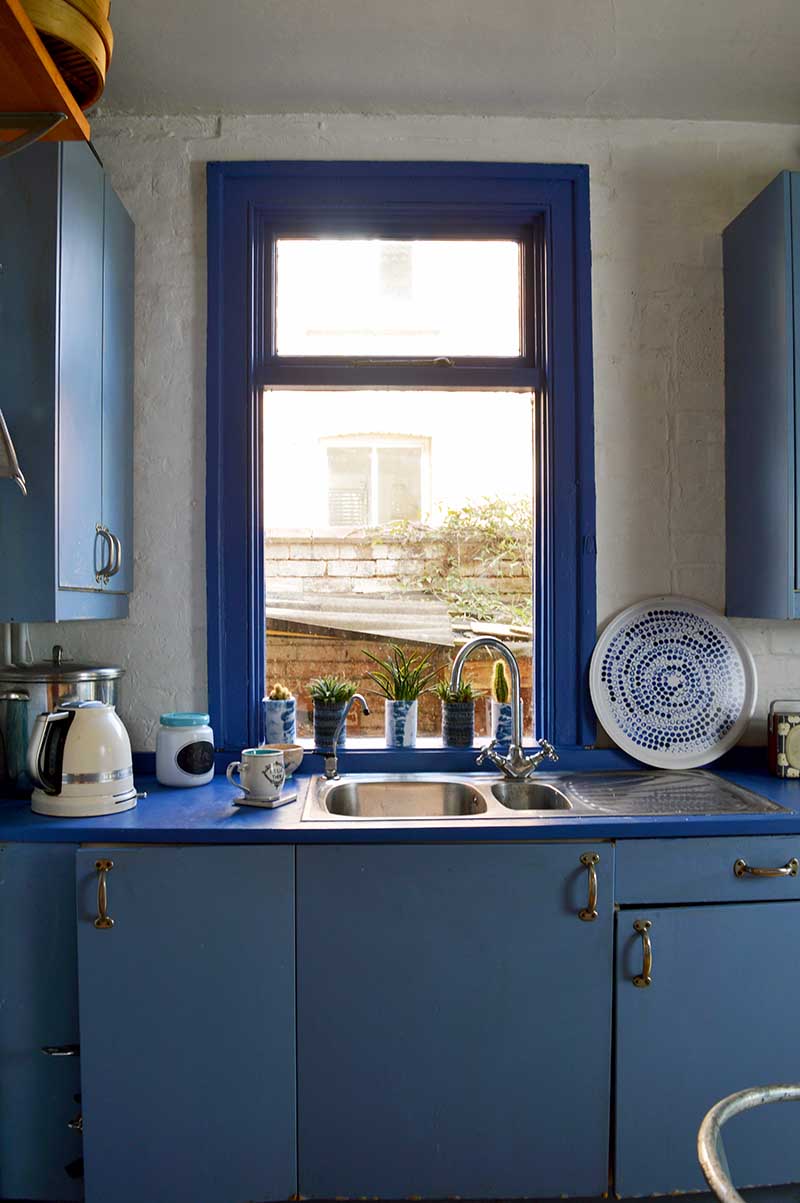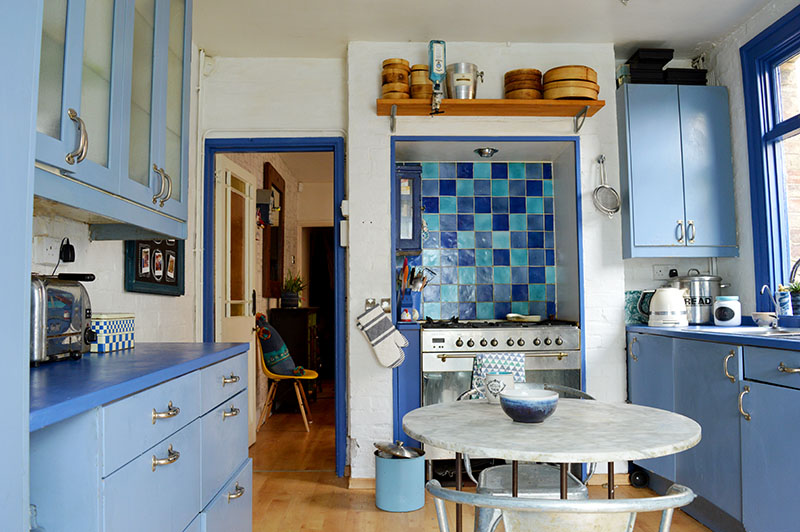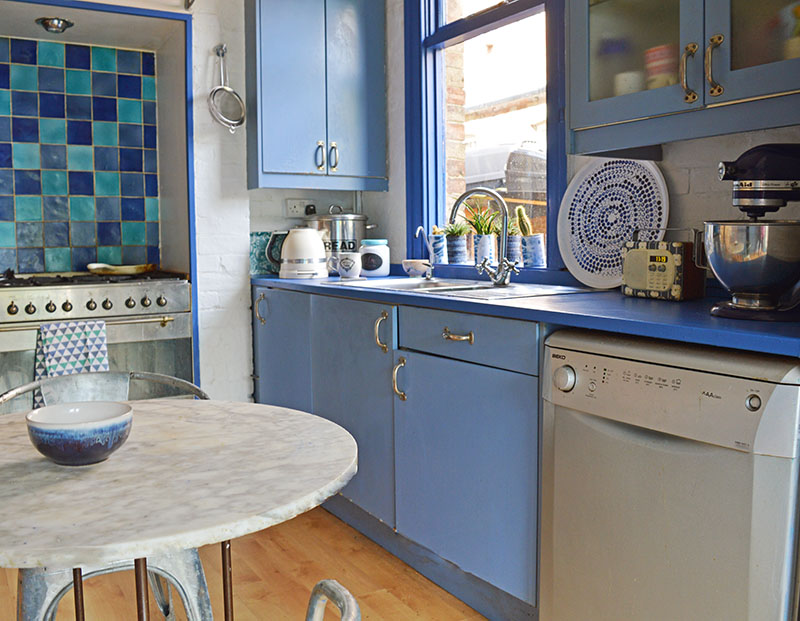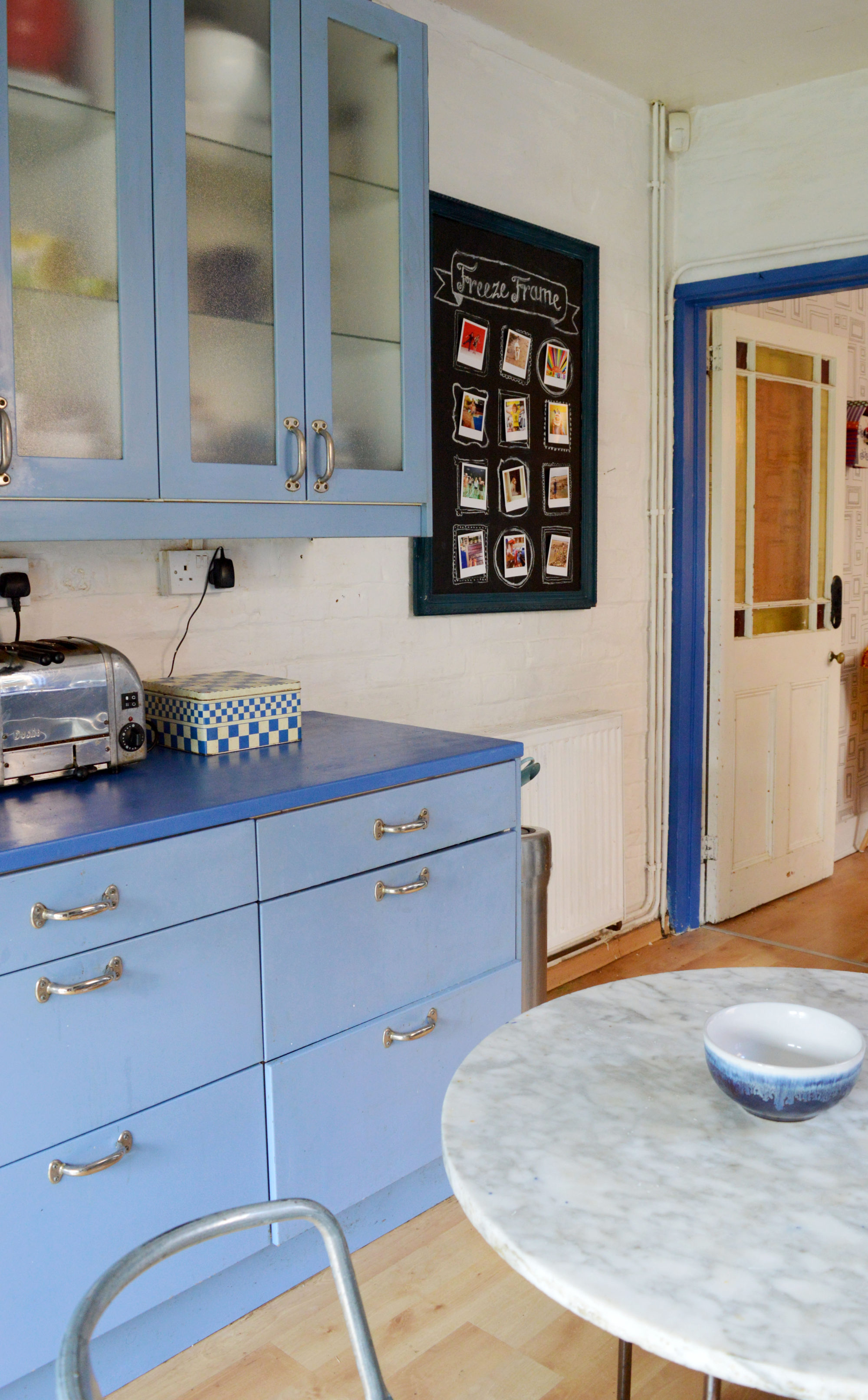 There are other ways to update the kitchen other than with paint, you can add a DIY splashback with wallpaper , or simply update your kitchen bin with wallpaper.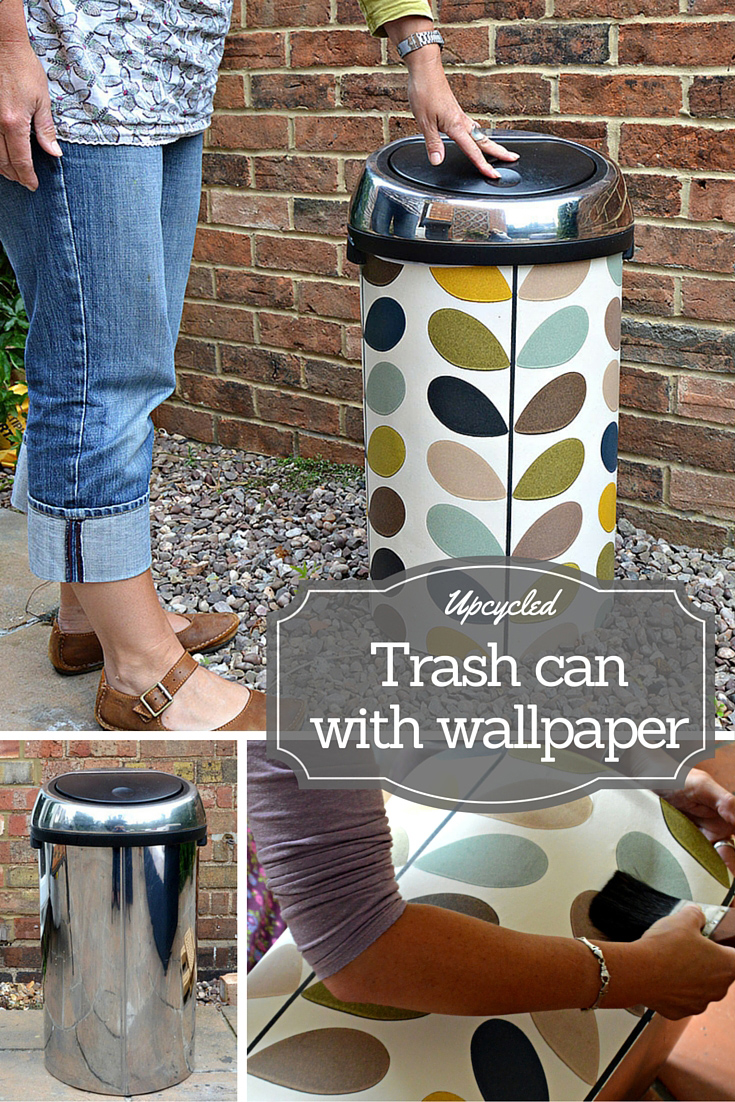 For more great DIY ideas check out the DIYidea center top 100 easy DIYs for 2017