Recycle Sweater Scraps and Jeans into a Denim Wreath
One of the things I have discovered since blogging is that door wreaths aren't just for Christmas. I know this not a life-changing discovery but as a Brit, it was a revelation to me!

Now I make door wreaths no matter what the season or what my British neighbours think. My latest creation is an upcycled sweater and denim wreath.

I hate waste and the other week when I made an patchwork recycled sweater blanket, I actually kept all the felt and denim scraps knowing that I would eventually think of something to do with them.

It didn't take long for that lightbulb moment to happen. I realised that I could use the scraps to make a gorgeous wreath for my door. I used the denim seams for the base of the wreath and made felt roses from the felt scraps.

My recycled floral denim wreath is a lovely door decoration. I definitely think that it is a wreath for all seasons.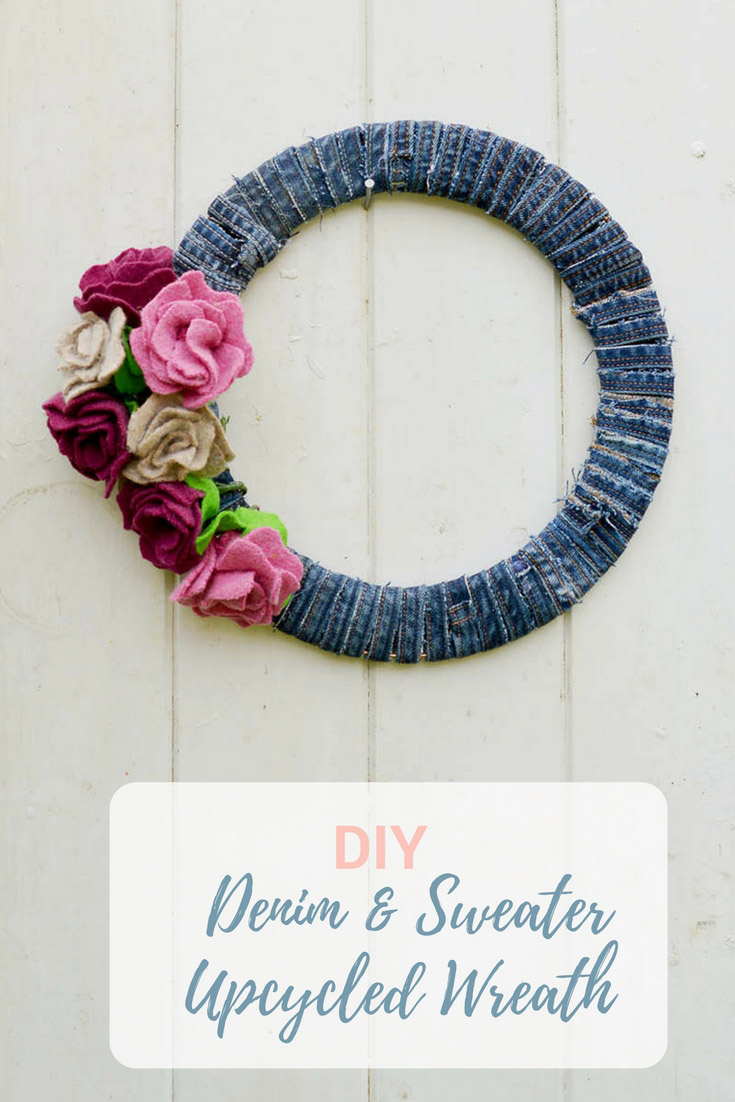 This post contains Amazon affiliate links for your convenience. Click here to see my disclosure policy.


What I used to make a floral denim wreath
Felted sweater scraps – If you don't have any to hand you can just use normal bits of felt
Recycled jeans seams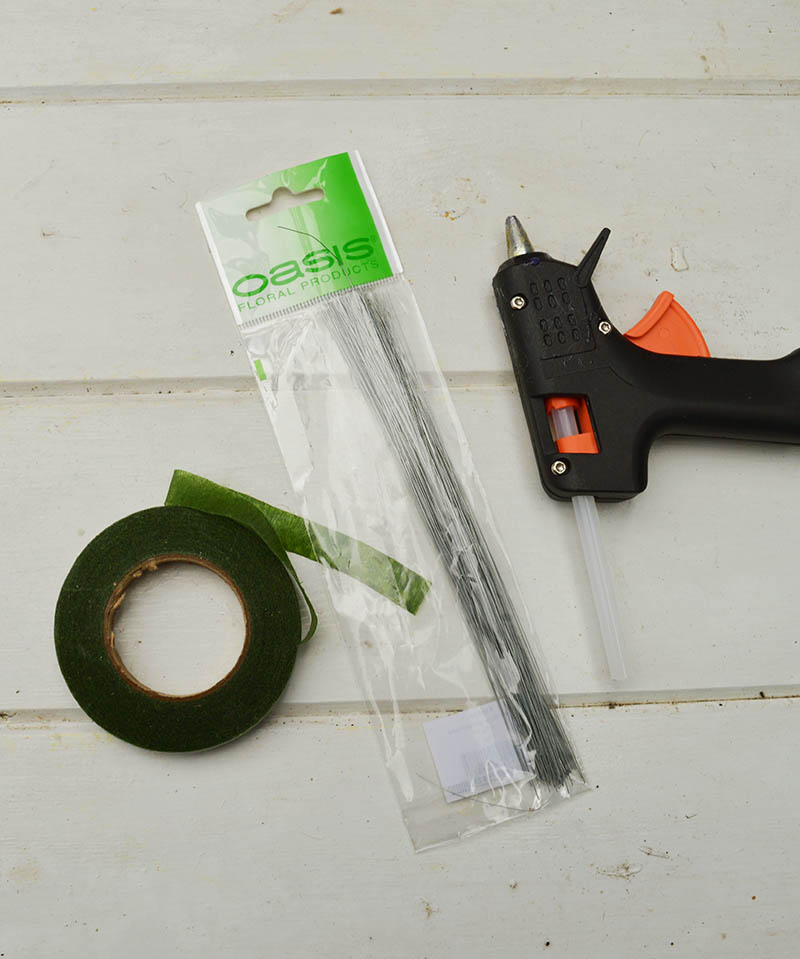 How to make and upcycled sweater denim wreath
Making the felt flowers..
Making the felt roses, is the first thing you need to do. They are made pretty much the same way as my beautiful map roses. Use the same petal template as with the map roses. However, as felt is thicker than paper you wont need to make as many petals for the felt roses. Each flower is made with approximately 10 petals.

Use fabric Mod Podge to glue the first petal to the central stem and then each subsequent petal.






Next, make a simple leaf out of green felt. Fold a small square of felt into quarters and cut out a basic leaf shape. Also, knick a small hole in the corner and then thread the stem through it. Keep the leaf in place with a dab of Mod Podge.






Carry on making felt roses in different colours until you have at least seven finished roses.






How to make the denim wreath

The denim wreath base is so simple to make. Just wrap the recycled jeans seams around the wire wreath frame securing with a hot glue gun as you go around. Once the whole frame is covered in denim, simply add the felt roses by wrapping their wire stems around the frame.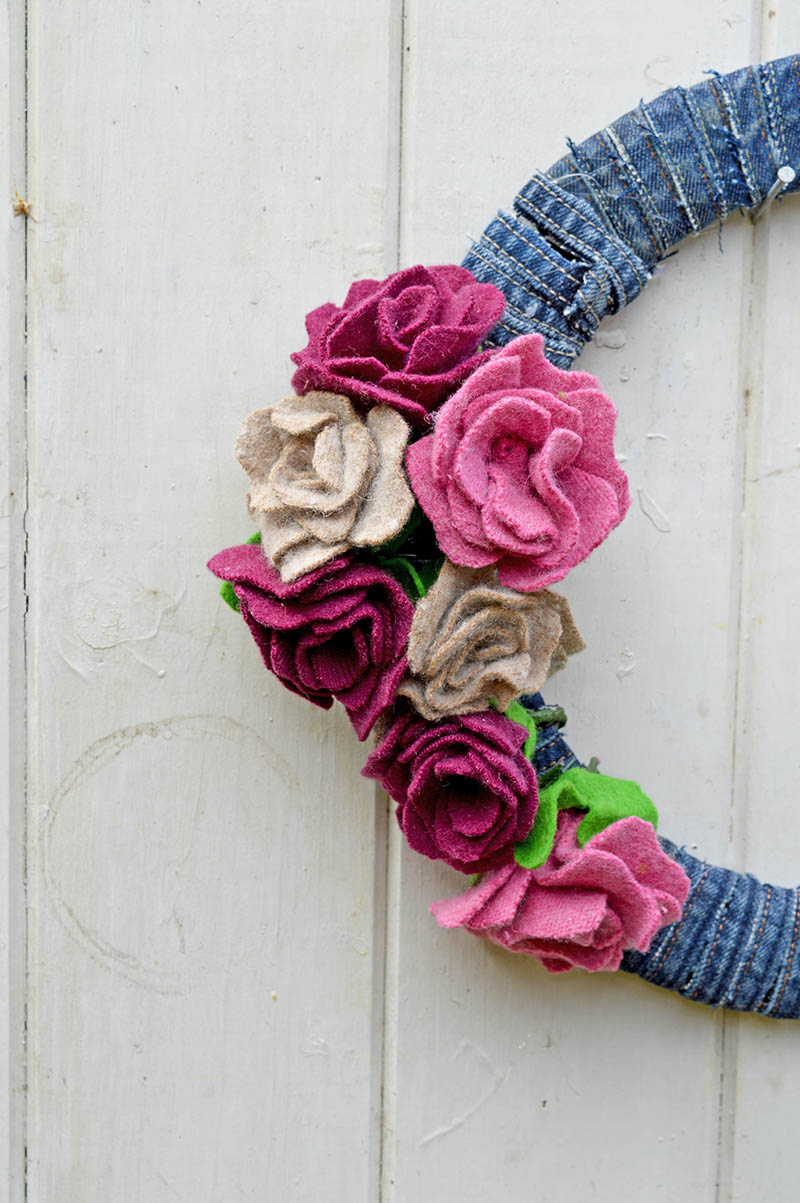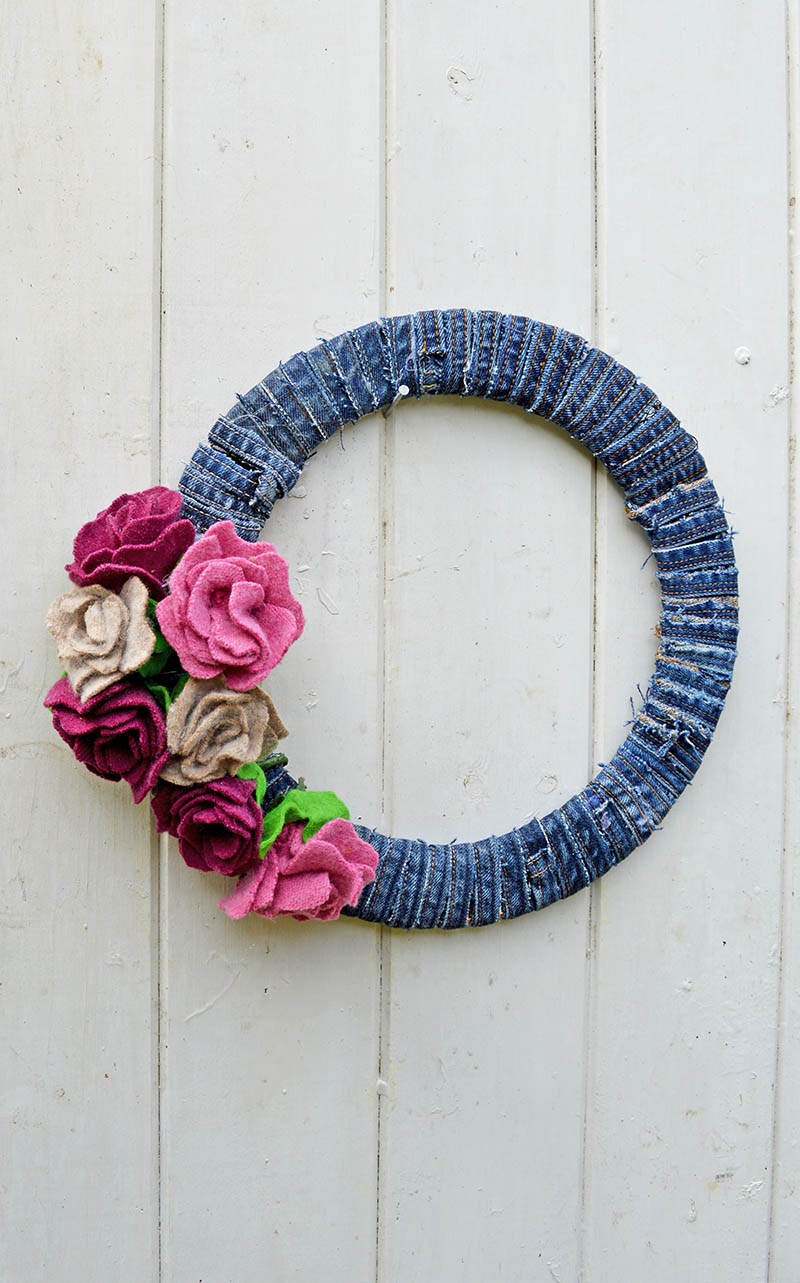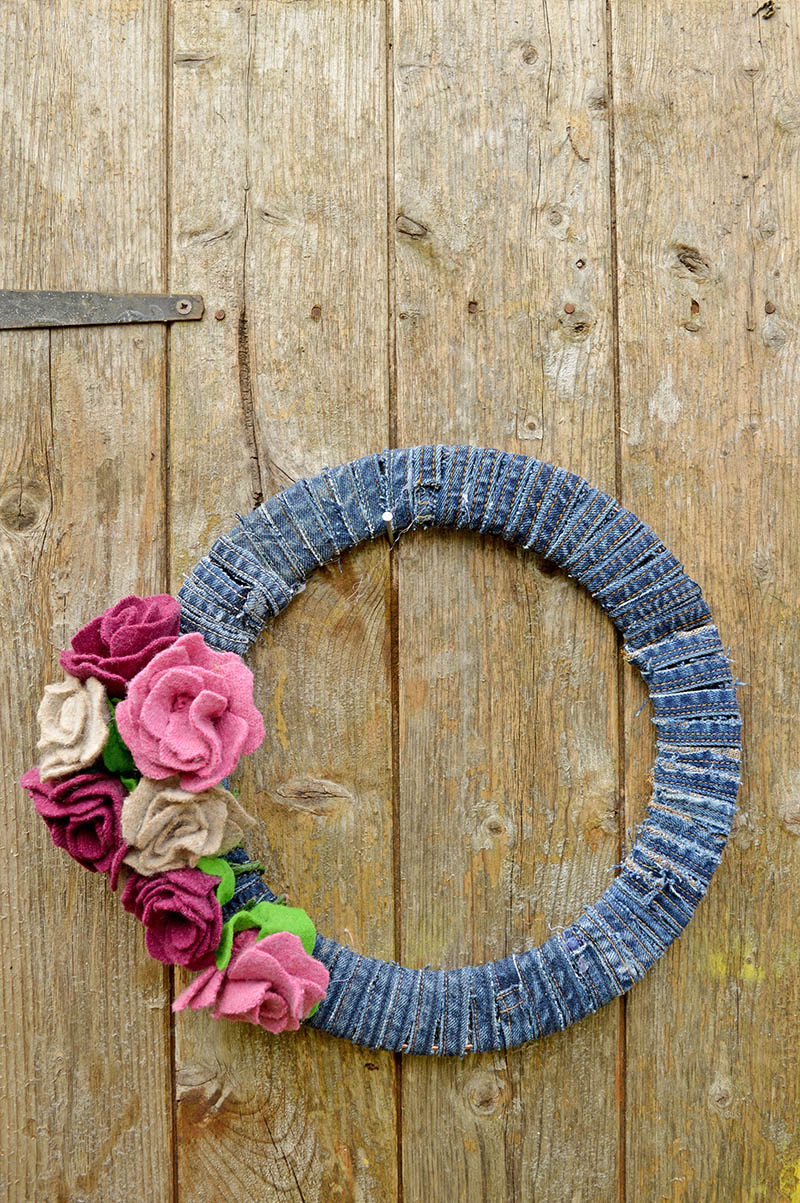 I'm really chuffed with how this denim wreath turned out, especially as it was made from the scraps of other upcycled projects. I really like the felt sweater roses and I will be making some more just to have as a decoration on their own.


This is not the only wreath I have made with felt you should check out my colourful felted acorn wreath.