How To Make A Kitchen Rack From A Repurposed Chair Back
After another chair leg broke beyond repair, I couldn't resist upcycling it. I managed to salvage the chair into some handy extra storage for my kitchen by using the repurposed chair back.
Wooden chairs often get broken in my house. It's not because we throw them around like some barroom brawl you see in cowboy movies, but we are all rockers in my family. That is when we sit down on a chair for some reason we like to rock back on two legs. It's a terrible habit playing chair wheelies and often there are casualties. Not just the embarrassment of rocking too far back and losing balance but sometimes the strain is just too much and the chair breaks.
The leg of the latest casualty was beyond repair the wood where it slotted into on the base of the chair was all split. It also looked as though the other legs were going to go soon too. Therefore I decided to focus on repurposing the chair back into something for the kitchen.
I'm really pleased with how versatile this repurposed chair back turned out. Not only did it produce a handy little shelf but it also provided me with somewhere to hang my tea towels. By painting it blue I also managed to coordinate it with my blue painted worktops..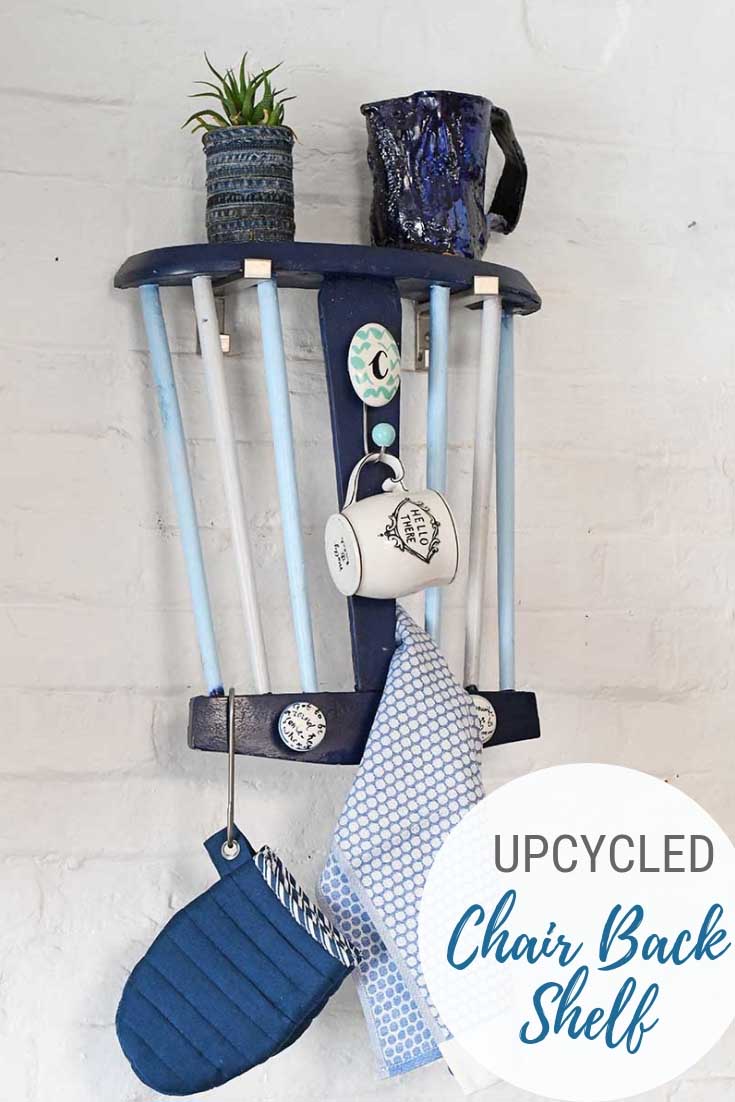 This post contains Amazon affiliate links for your convenience. Click here to see my disclosure policy.
What you need to make a repurposed chair back storage rack
An old wooden chair back still attached to its seat. If you don't have one ask friends and family, or look out for one in a dumpster. Hopefully, it should be quite easy source a broken chair for free.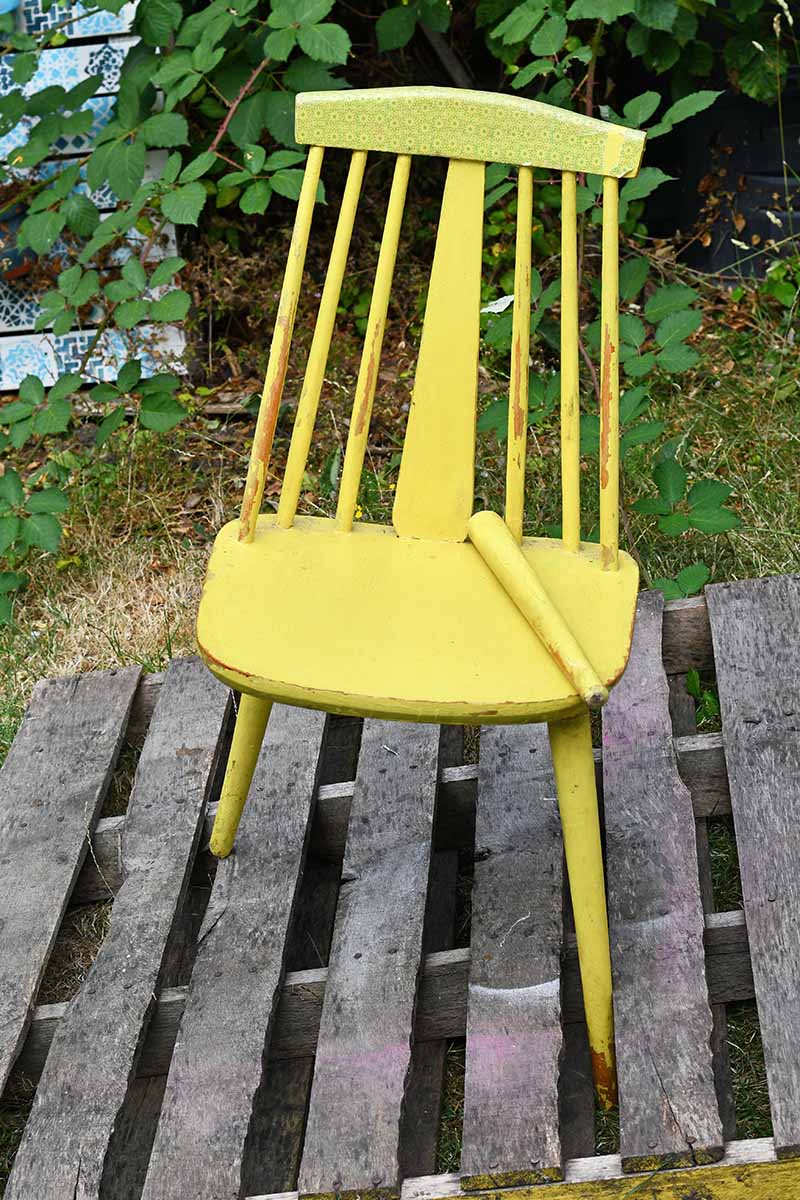 Saw for cutting through the chair seat, I used a reciprocating saw. However, a hand saw would be fine. It would just take a little longer.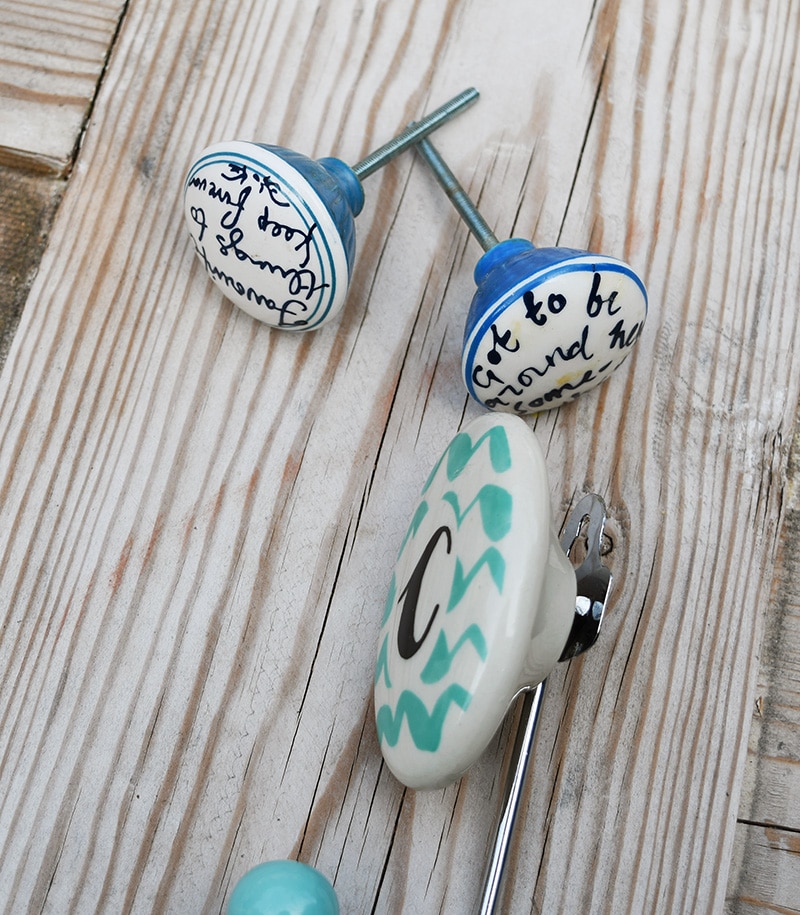 Brackets to hang. I used these ones from IKEA, just because they were in my hardware box. I'd bought them ages ago for another project and never used them. But any other similar shelf bracket will do.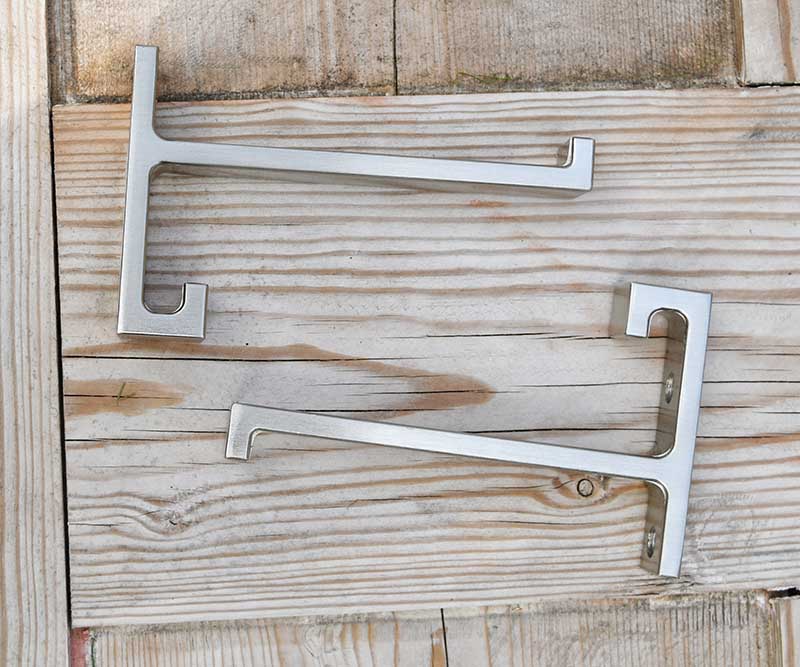 How to make a repurposed chair back shelf.
First thing to do is to remove all the legs from the wooden chair so that you are just left with a seat and back. Using a ruler mark a line across the back of the chair so that you are left with a shelf about 6 inches deep. This may vary depending on how curved your chair back is. I made my sharpie mark as close to the back of the chair as possible whilst keeping all the spindles intact.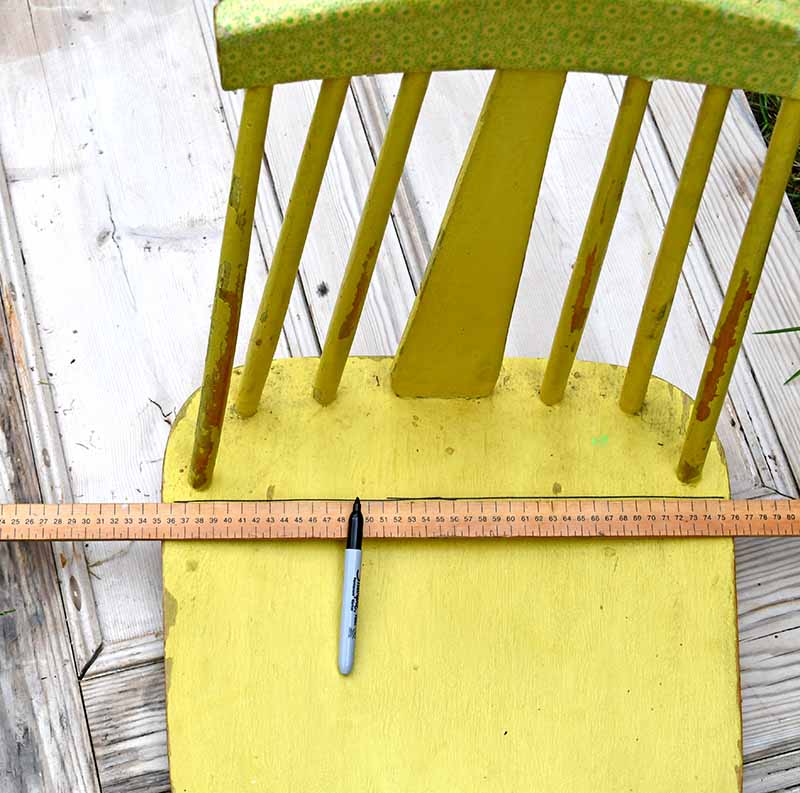 Using a saw cut the chair along this line. I used a recipocating saw, as I'm lazy. A good hand saw should work just as well.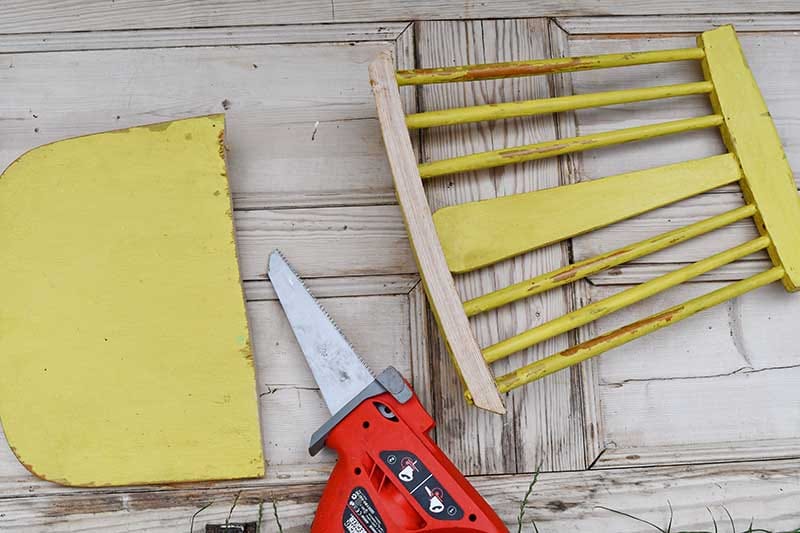 The next thing I did was to paint the chair back. I first painted the spindles in different blues followed by the rest of the chair. I used cling film to cover the painted spindles when spraying with different coloured paints.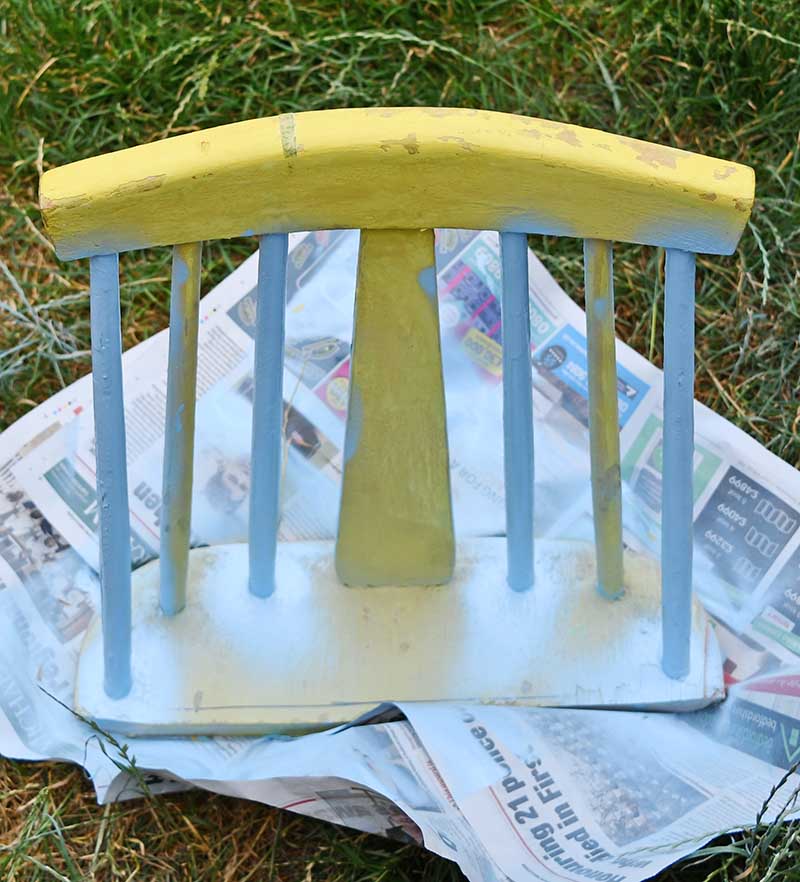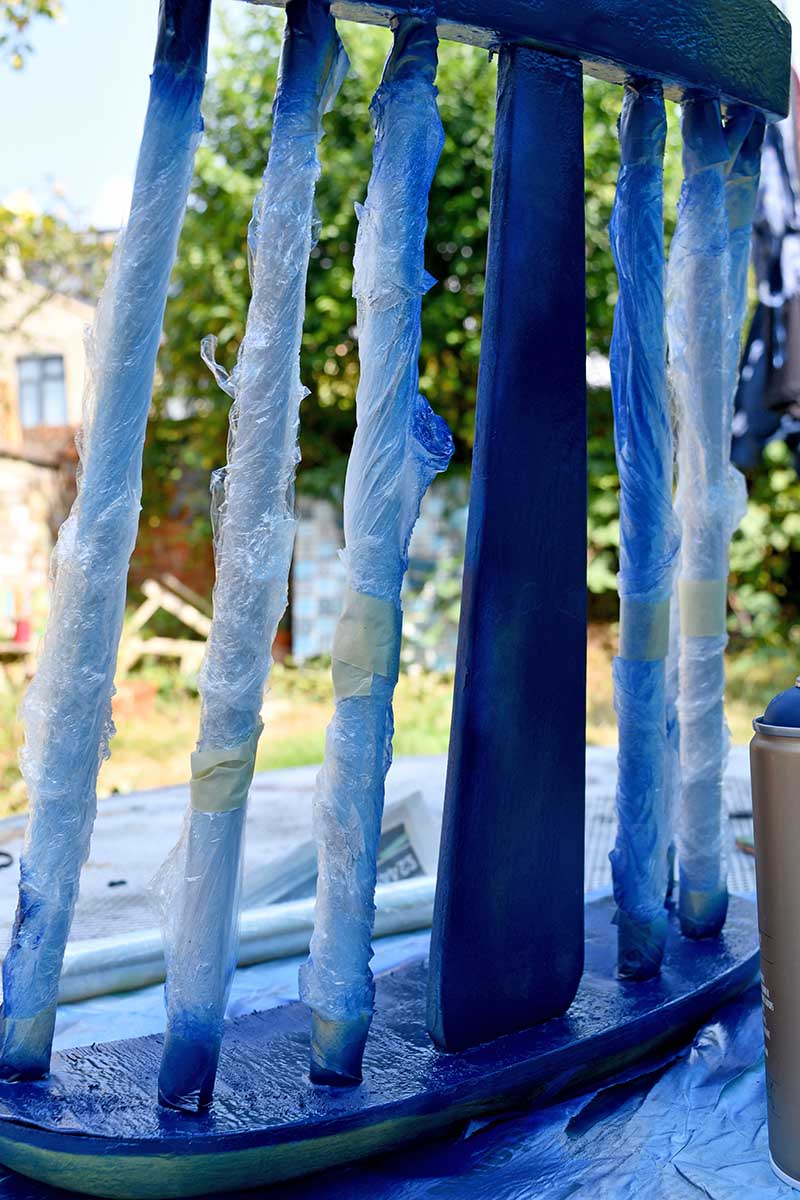 To finish off the repurposed chair back I just added the hooks and knobs to the frame.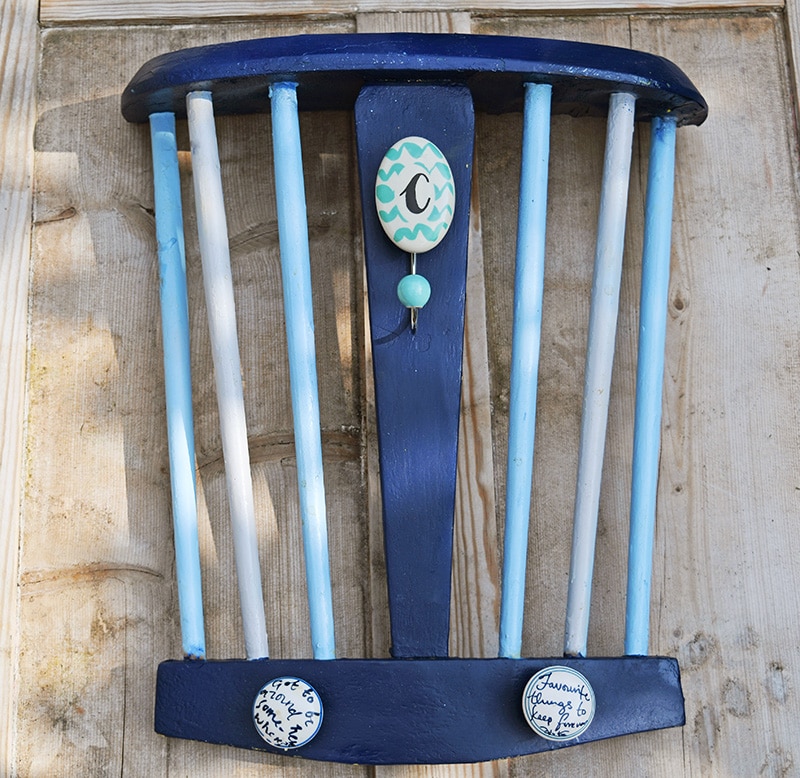 Finally, the chair was hung on my kitchen wall using the IKEA shelf brackets.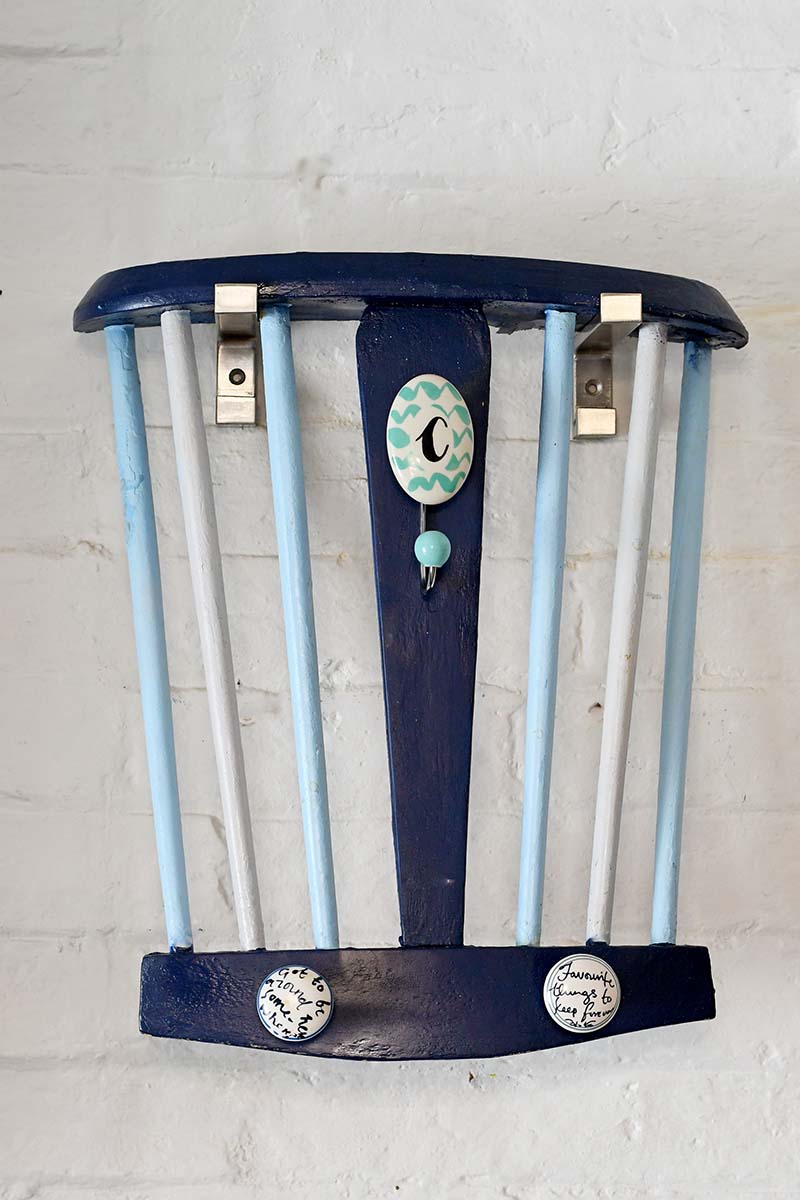 This repurposed chair really fits in with my blue kitchen with its painted blue worktops and is a handy cute little bit of extra storage.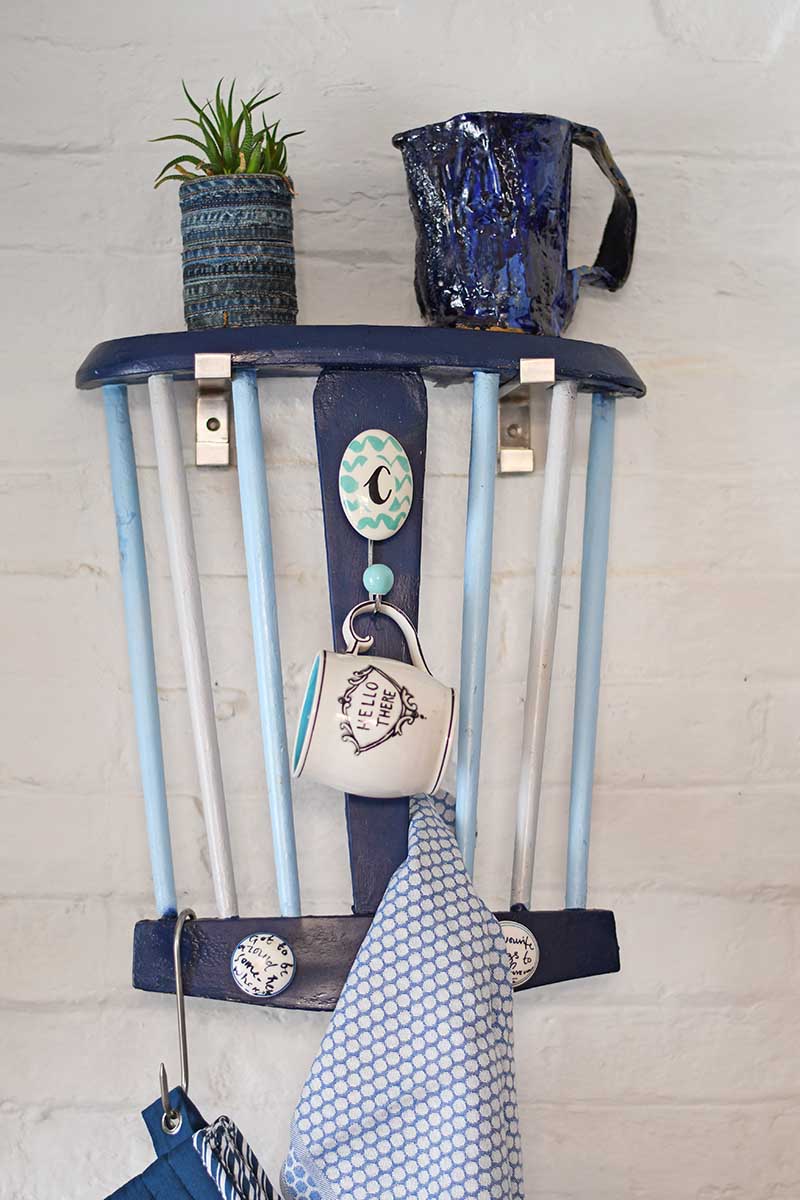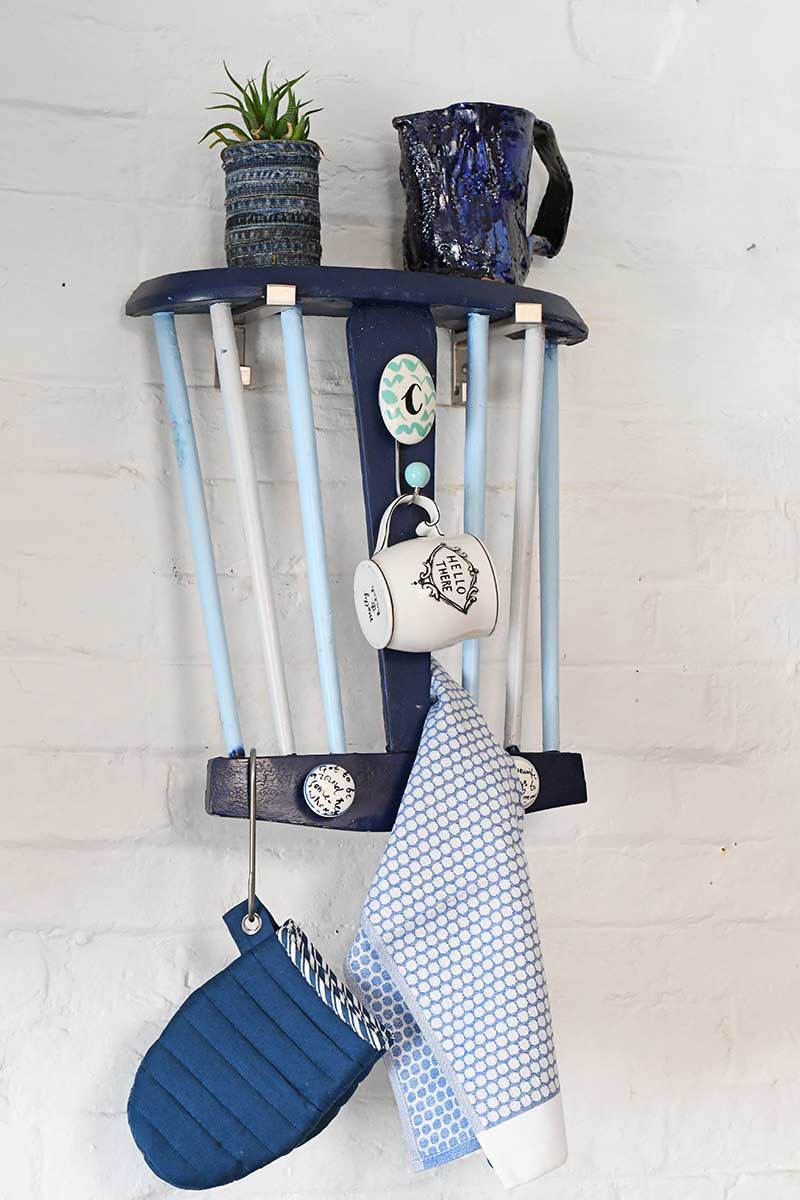 If you liked this you should check out the handy storage shelf I made from upcycled drawers for my bathroom. I've even made a handy denim DIY magazine rack out of old jeans and copper pipping.
If you are looking for more furniture upcycles check out the diyideacenter.com