Inside: How to decoupage onto glass with a paper map to make a personalized gift.
It's my hubby's birthday soon, and I never know what to get him. Because if he wants it, he goes and buys it. I like to make my gifts wherever possible, and that's when I came up with the idea of making him a map decoupage glass tray for his bedside table.
When Paul gets ready for bed, he empties his pockets and puts the contents on the bedside table. If he had a glass trinket dish to put all this stuff in, it would be less likely to get knocked off the table.
Using Road Maps For A Decoupage Glass Tray
I admit a glass trinket dish is a boring present, but if you personalize it with a map of somewhere special, it becomes something a bit more special.
That's the magic of decoupage craft; it can turn something from meh to wow, even with glass decoupage.
In my collection of old roadmaps, I just happened to have one of the South Coast of England. Paul has often talked about moving to Brighton one day, so I used that map for this decoupage glass tray.
I made a second one because the map looked so good on the decoupaged trinket dish. This time my dad and I used a map of Antarctica I upcycled from an old calendar.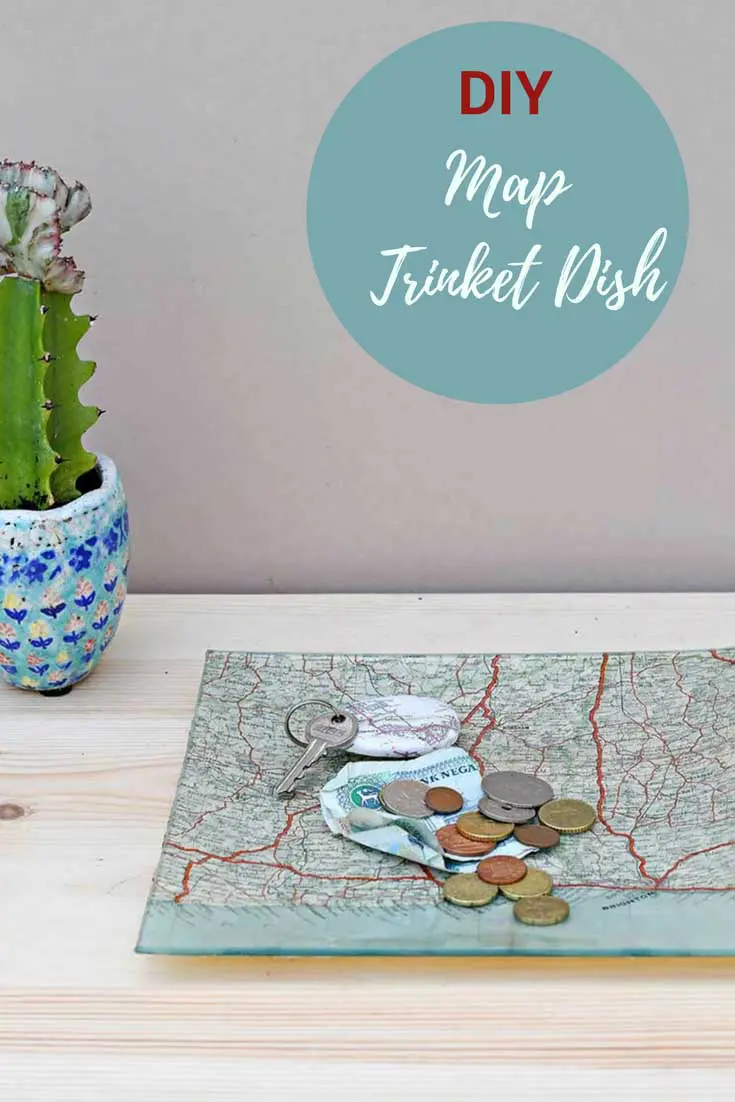 This post contains Amazon affiliate links for your convenience. Click here to see my disclosure policy.
What you need to make a map decoupage glass tray
Small glass tray/plate – If you don't have one, they are cheap and come in various shapes and sizes. Thrift stores are another excellent place to find these.
Mod podge – or other decoupage glue suitable for glass.
Maps – You can typically pick up old road maps cheaply at Charity/thrift stores. I have some free printable vintage maps on my site (best to print on a laser printer). Or I used an old Cavallini map calendar for the Antarctic trinket dish.
Rotary cutter and mat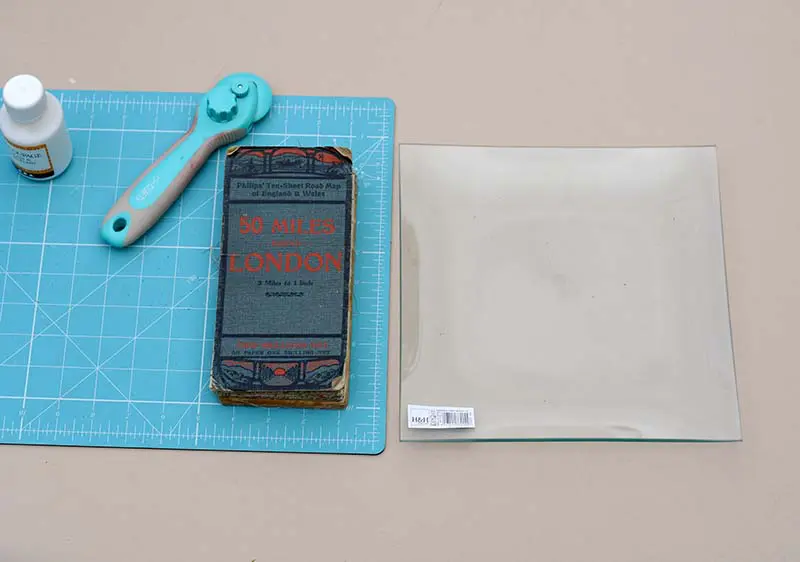 How to Decoupage A Glass Tray
Step 1: Before trying to decoupage the glass tray, clean it thoroughly. I find rubbing alcohol works best for this; failing that, you can use good old soap and water.
Step 2: Place the glass tray on the map you want to use. This will enable you to choose the exact part of the map you wish to decoupage.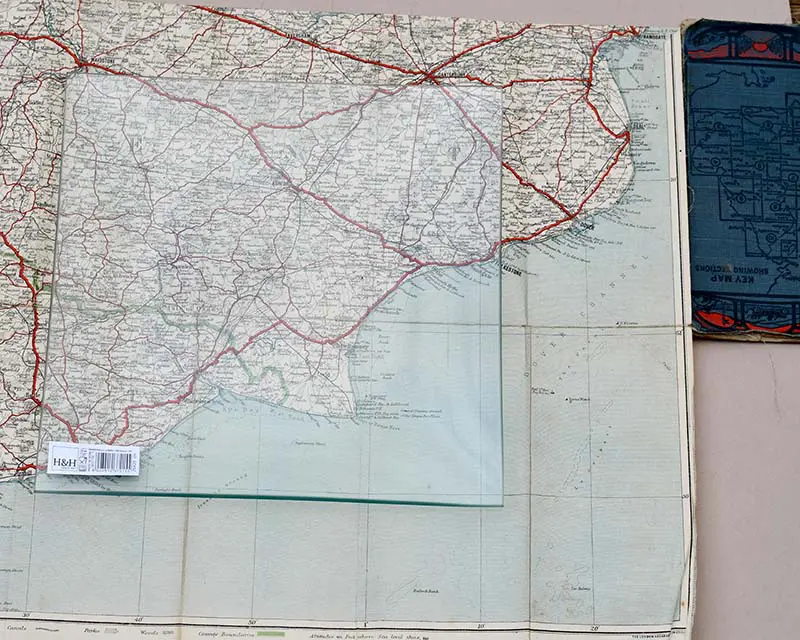 Step 3: Cut your map to the size of a glass tray, allowing for the curve. It doesn't matter if your cut map is fractionally too large, as you can always trim any excess off at the end.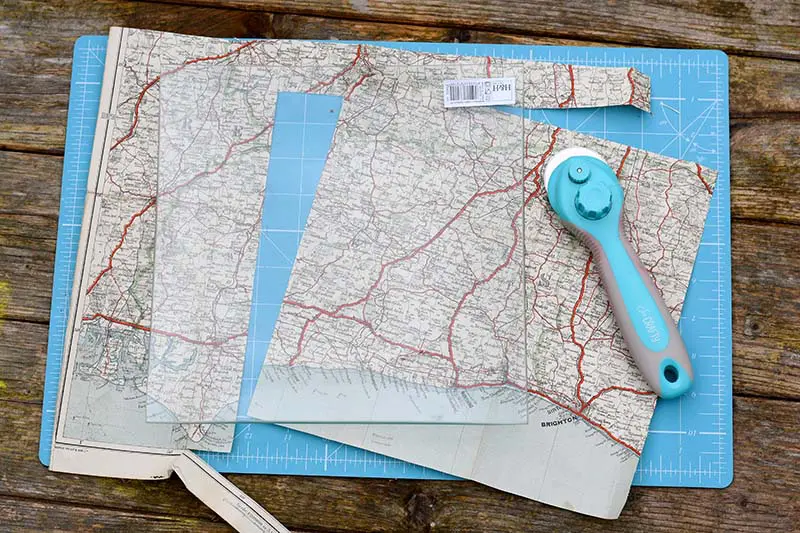 Step 4: Cover the underside of the glass tray with a layer of decoupage glue. Stick the map face down onto the glue. You are pressing down with your fingers and squeezing air bubbles to the edge. Scrapping the edge of a credit card across the back of the map will also help squeeze out air bubbles.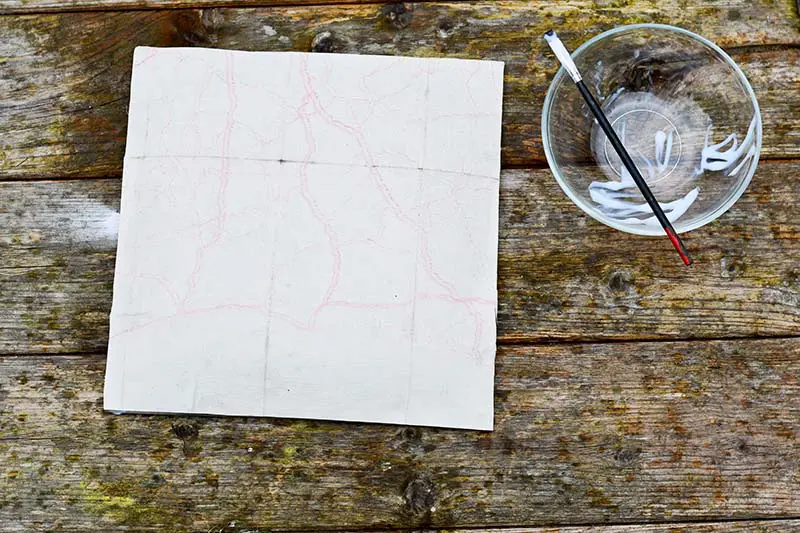 Step 5: Once the decoupage glue has dried, apply another coat to the back of the map. This will act as a protective varnish.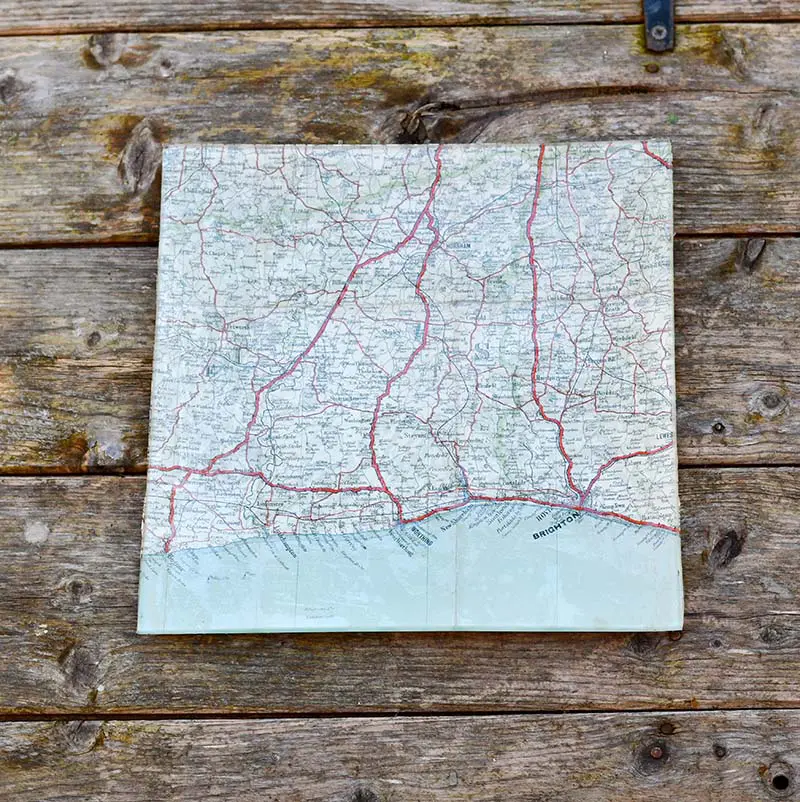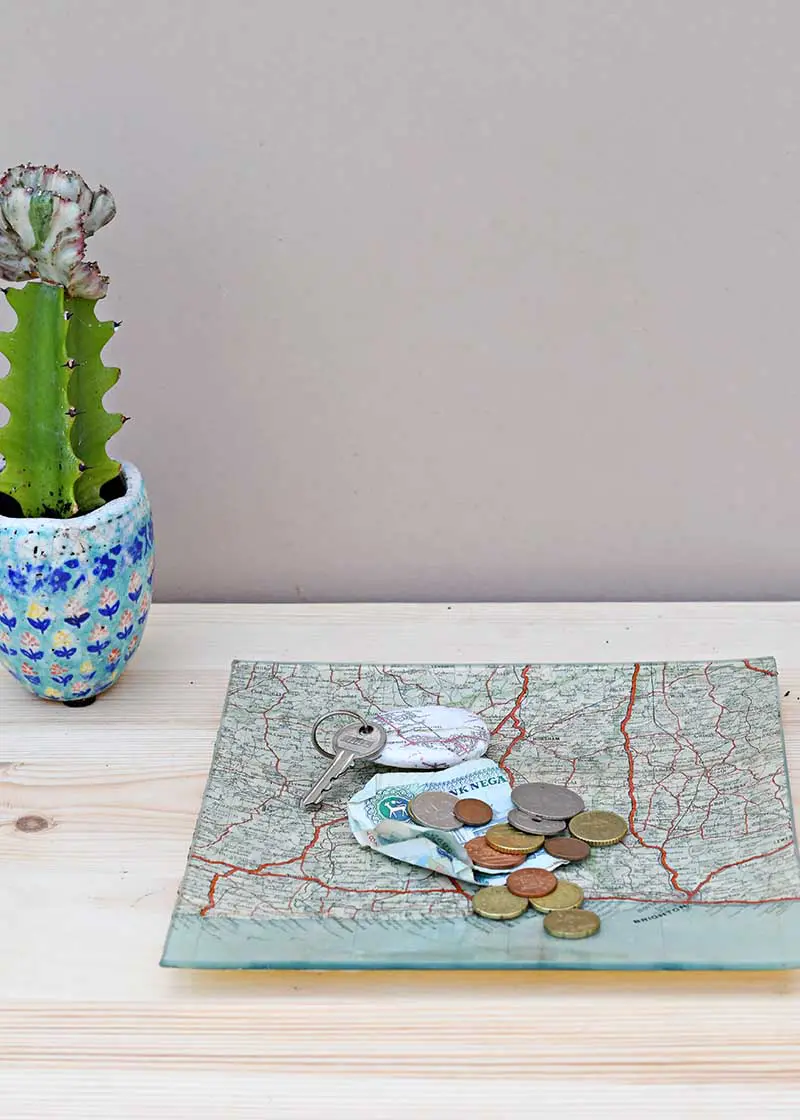 As I had two of these glass trays, I decoupaged the second one with a map of Antarctica, which I had on an old calendar.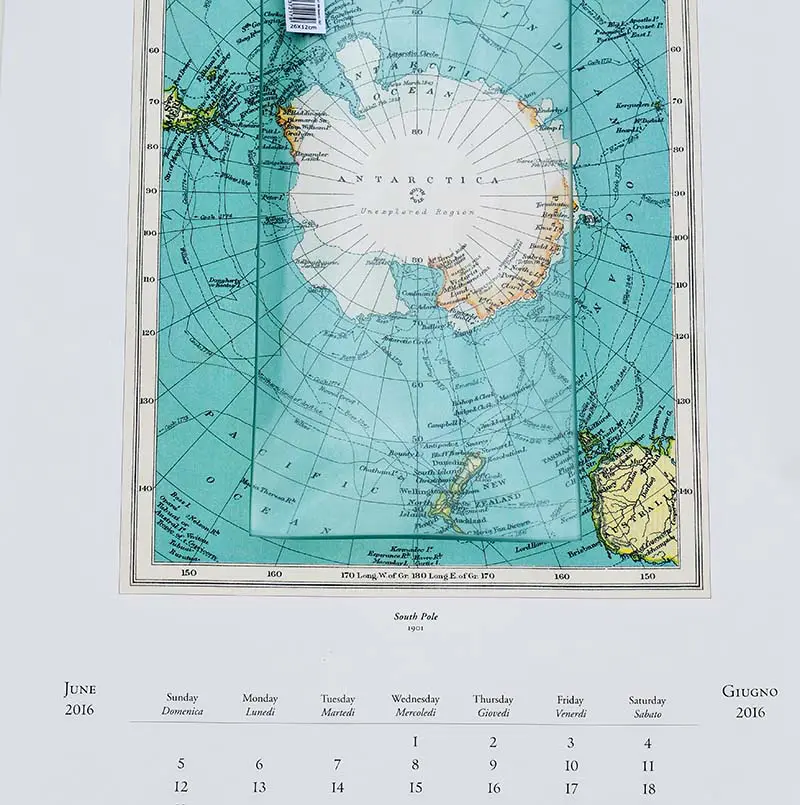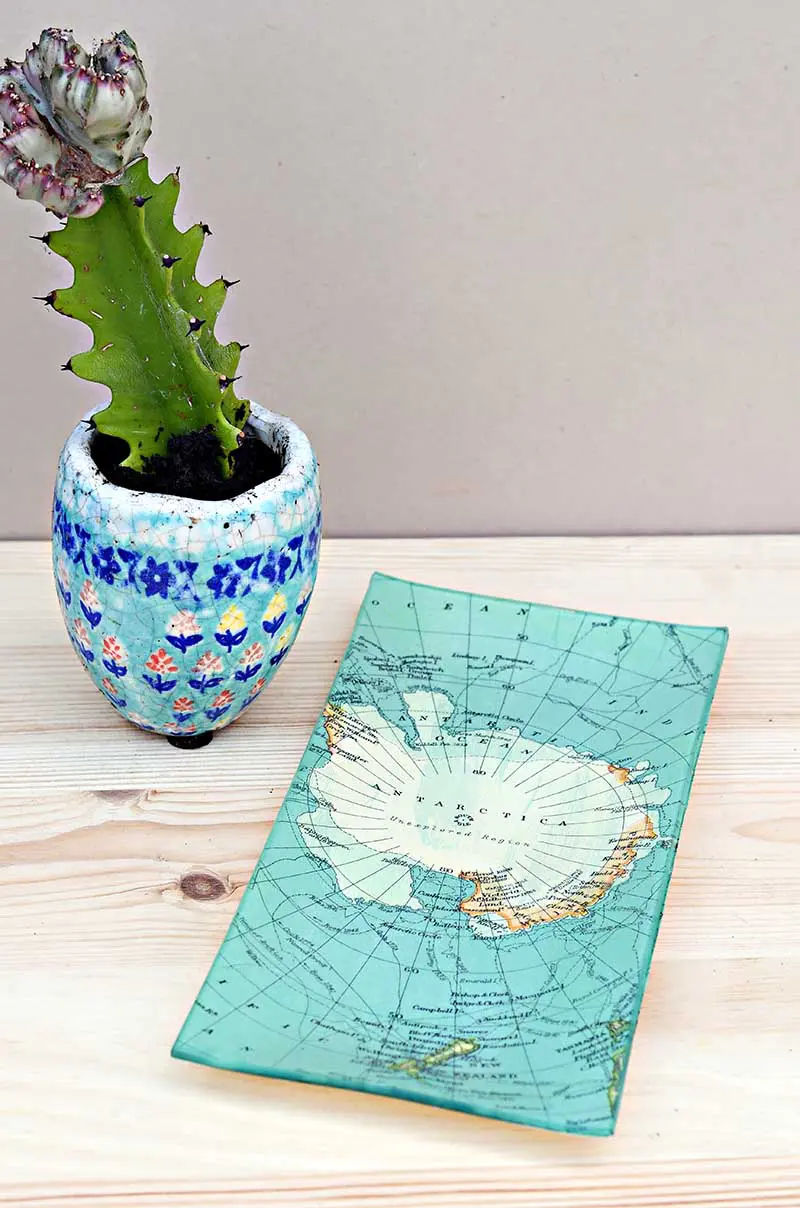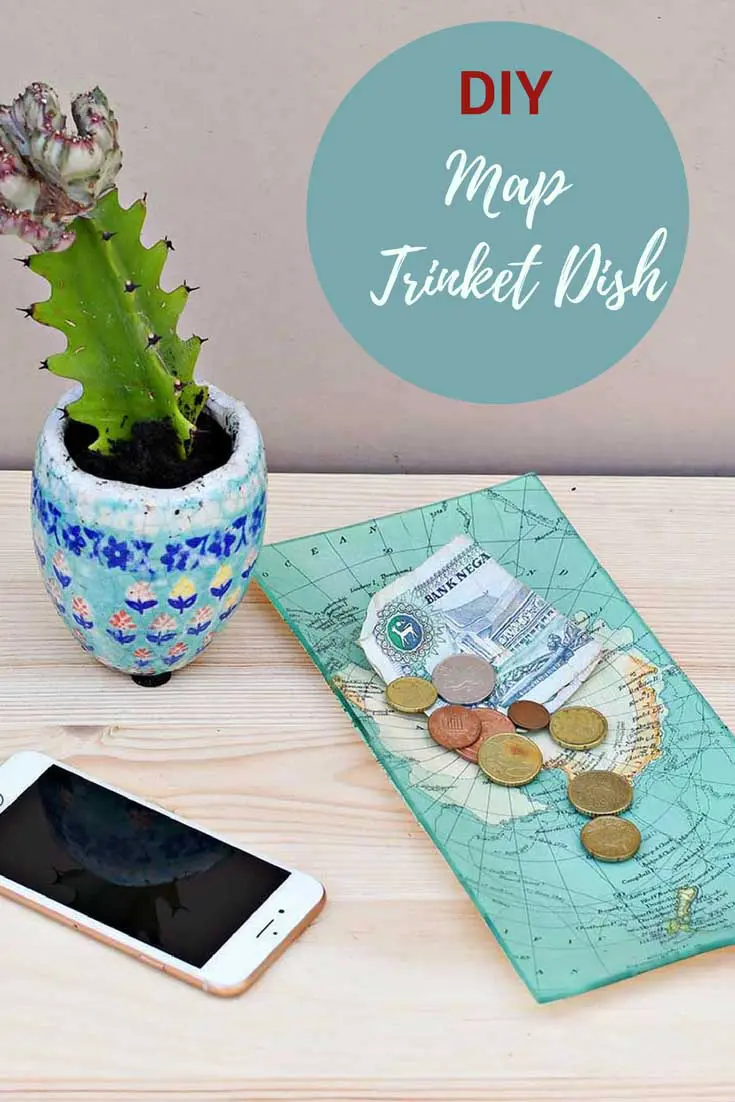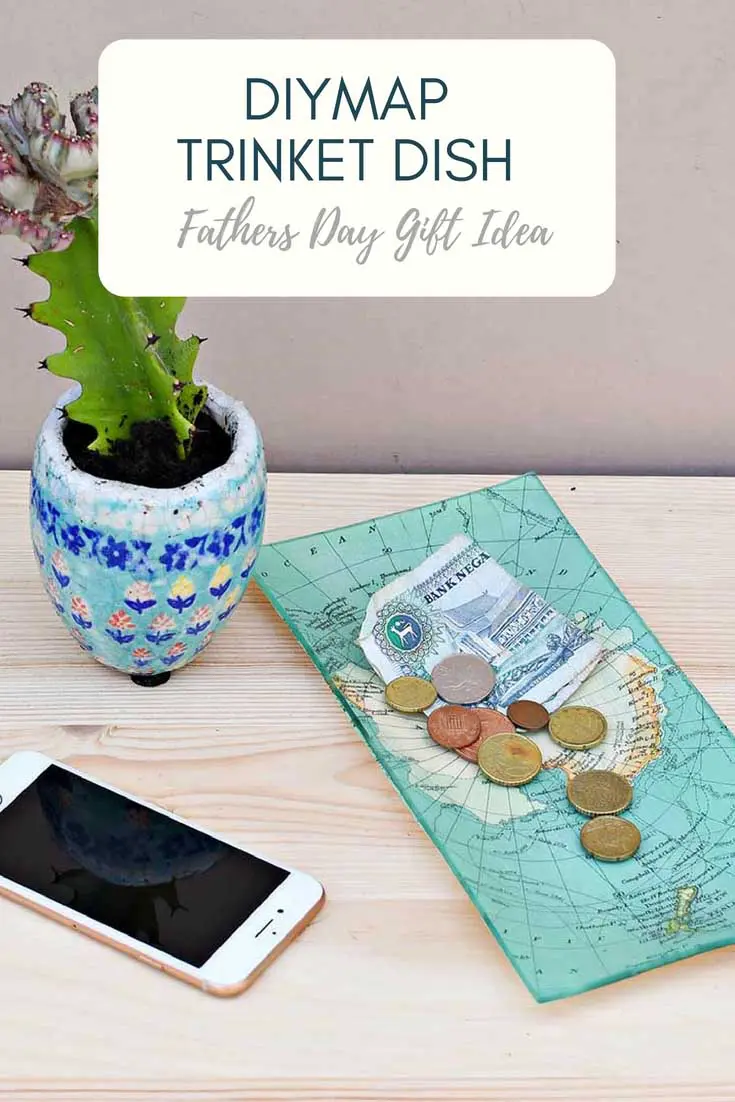 For more handmade gift ideas for men, here.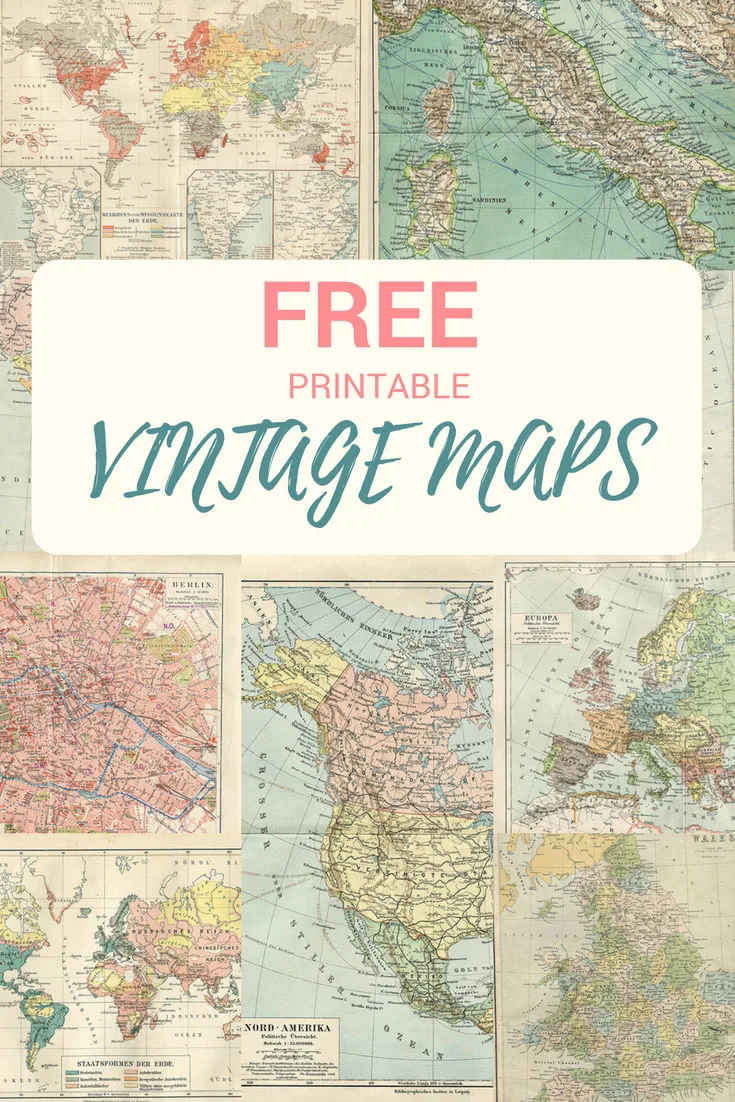 You can find many more map themed gift ideas here.