Explore our curated collection of handmade gift ideas for men. From personalized keepsakes to practical gadgets, these DIY presents are bound to impress and show how much you care.
Whenever I ask my husband what he wants for Christmas or his Birthday, he always replies NOTHING! I know he would sulk if I didn't get him any gifts.
He means he doesn't know what he wants and only wants something practical or personal. He hates waste and being bought things he doesn't like or need.
That's why I always make him gifts, as they make him smile instead of sulk!
I love making handmade gifts for all the men in my family, from my dad and sons to my brother-in-law. And they're always appreciative as they know I've put a lot of thought into them.
The Best Handmade Gifts For Men
You can make many beautiful things for guys they want and love. The DIY gift ideas here are suitable for Christmas, Birthdays, Father's Day, and Valentine's Day because I feel like it a day!
Some gift ideas are so good that they probably won't even believe they are homemade. Others can be personalized, so they will know you crafted them. But they are stylish, and something guys will want!
I'm sure there are many gifts here that women would like too! I know, as I have my eye on making a few for myself.
You might also want to check out these map-themed gift ideas containing many handmade gift ideas.
As well as making gifts for guys, why not make them a personalized gift tag simultaneously? Perhaps like this upcycled denim tag or these postage stamp ones. Or even a personalized DIY paper gift bag.
Pin for later!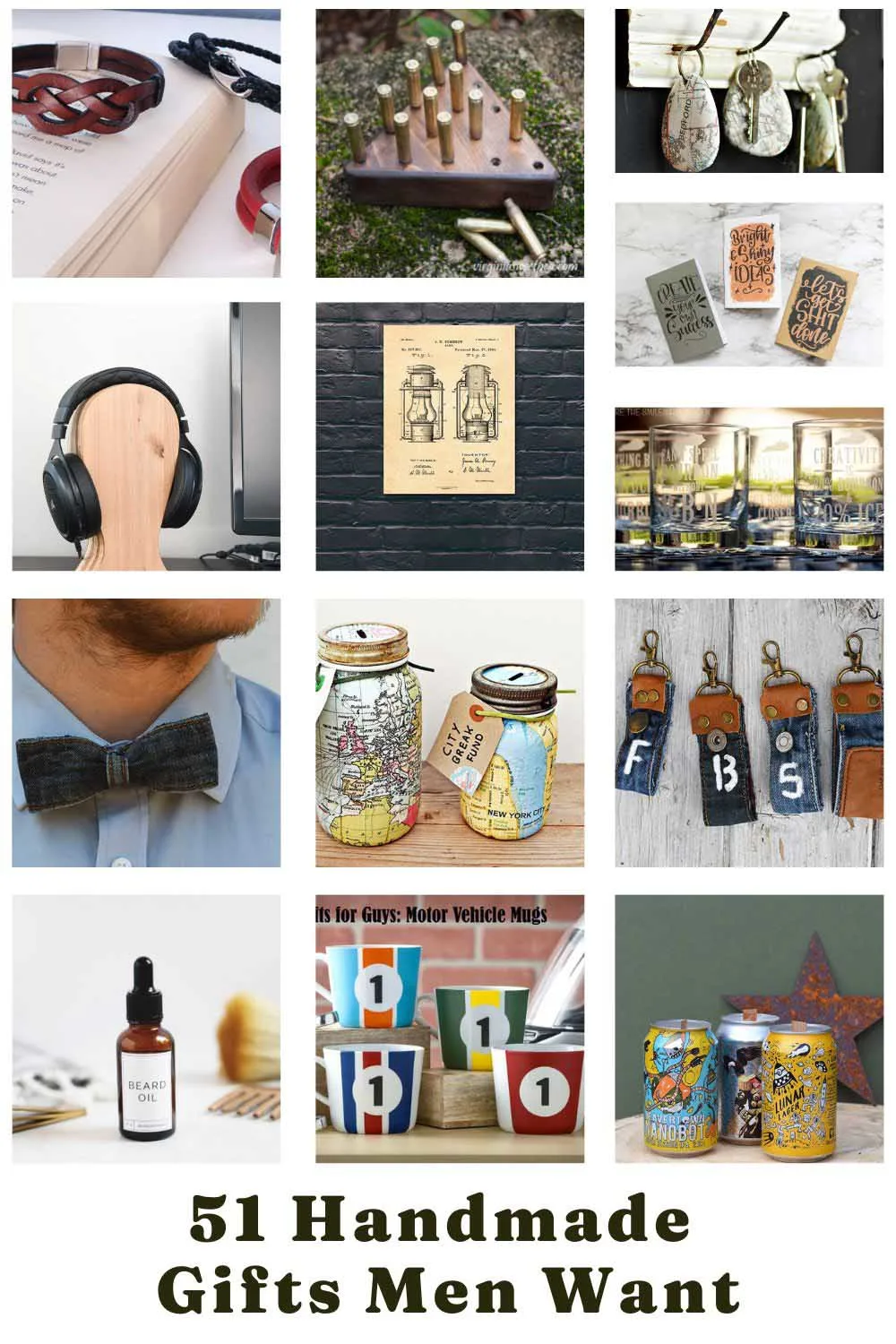 Many men never grow out of their love of superheroes, and many superhero crafts here would make excellent gifts for him. Check out these homemade gift for friends for more ideas.