I have complied two map themed gift lists. One full of ideas on travel themed gifts to make and the other on gifts that you can buy for those with wanderlust.
I admit it I have a bit of a map obsession. Regular readers of this blog will know that I'll cover almost anything I can on a map!
I think maps are beautiful, fascinating and personal. They are great for sparking memories of special places and vacations.
A lot of the ordinary can be transformed into awesome with a bit of map pimping or map decoupage (ie my Ikea lamp hack). They can be used to personalise a space or object by using maps of places that are special to you.
There are loads of ways you can accessorise your home and life with mapped themed goodies. Check out my map table mats, personalised map chairs and Ikea map table.

With this updated map themed gift guide I have gathered a list of some wonderful present ideas for the map lovers in your life.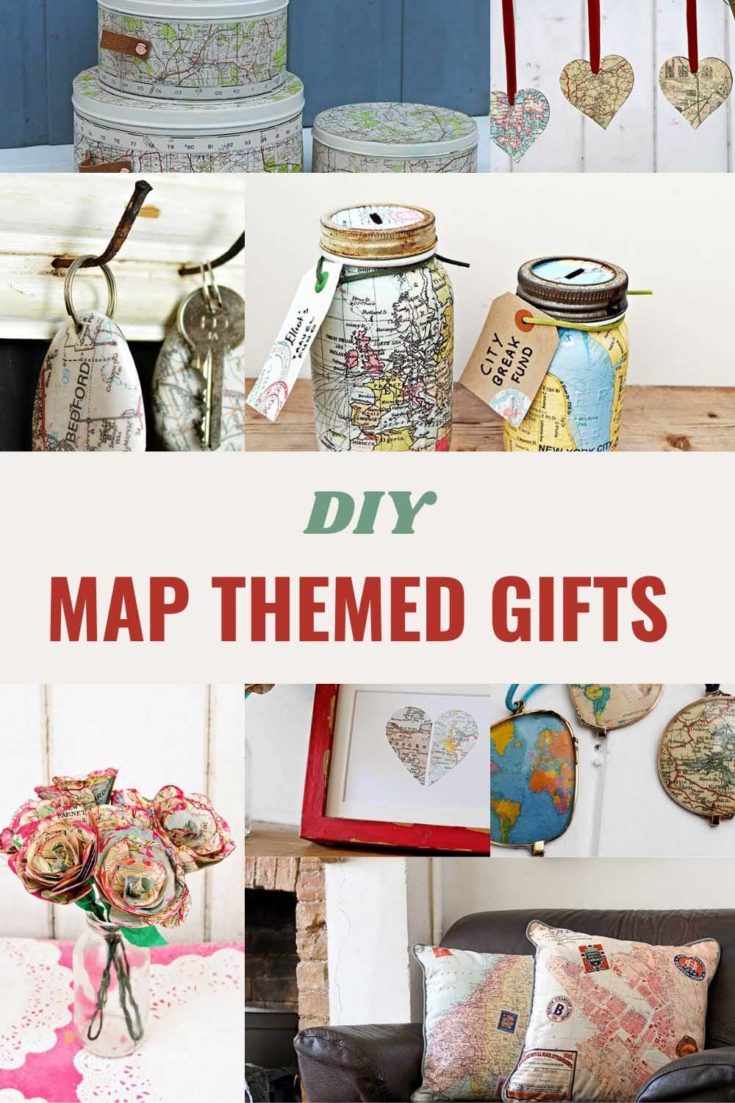 Homemade Map Themed Gift Ideas
This is a collection of gifts that you can make yourself. Many of the tutorials are very simple and used upcycled materials, so are very affordable. A lot of the gift ideas use old road maps.
The advantage of making your own map themed gifts is that you can choose the map you use and thus make the gift personalized by using maps of special places.
There are also many ideas on the blog for making some cool handmade Christmas decorations out of old maps. Such as these hanging 3d map stars, map rosettes and map luminaire bags.
You can download many free printable maps to use for these handmade gift ideas here too.
Best Ideas for Map Themed Gifts To Purchase
We're a participant in the Amazon Services LLC Associates Program, an affiliate advertising program designed to provide a means for us to earn fees by linking to Amazon.com and affiliated sites. As an Amazon Associate, I earn from qualifying purchases.