Coffee Love and Coffee Crafts
My favourite drink has to be coffee; I start and finish my day with a cup of coffee with several in between. I regularly catch up with friends over coffee and have at least 5 loyalty cards for local coffee shops. There's even a coffee kiosk on my daily dog walking route and as they give out free dog biscuits with every coffee, Toby insists I stop for one.

My first blog post was actually a tutorial for a coffee pot cosy, embroidered with the apt Gretchen Peters Lyircs "The secret to life is a good cup of coffee". As it's been a while since my last round up post (which was Apple themed), I thought I'd do another one but give Coffee a try for the theme. So here are my 12 favourite coffee crafts.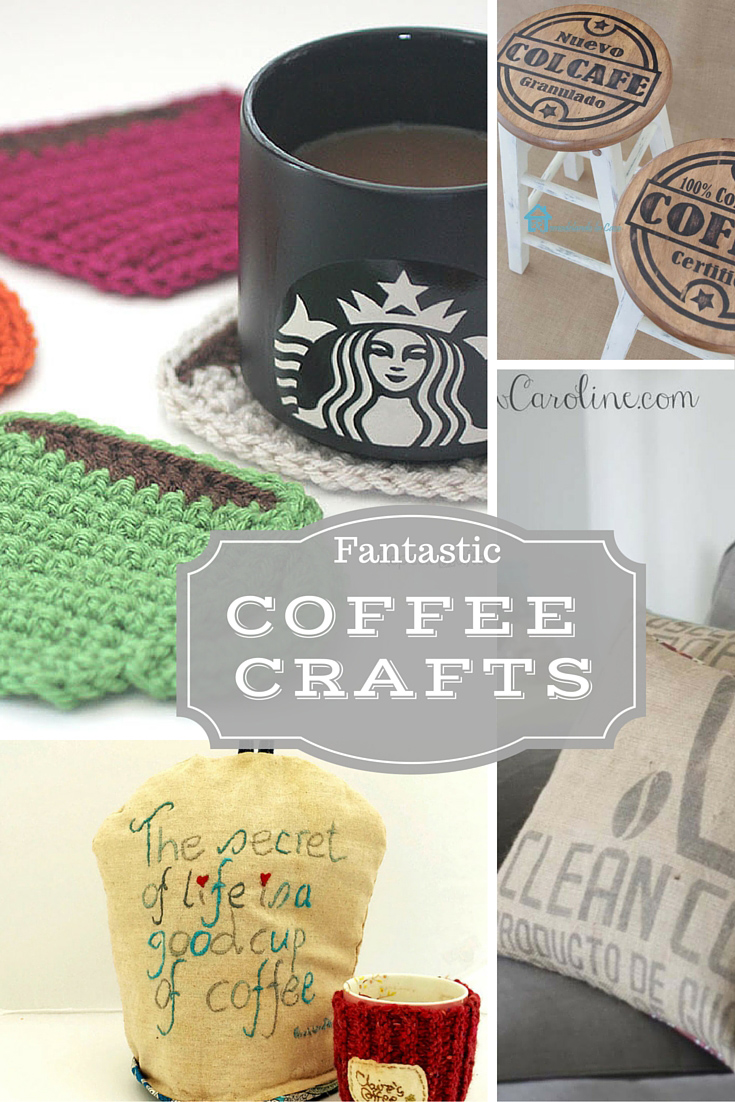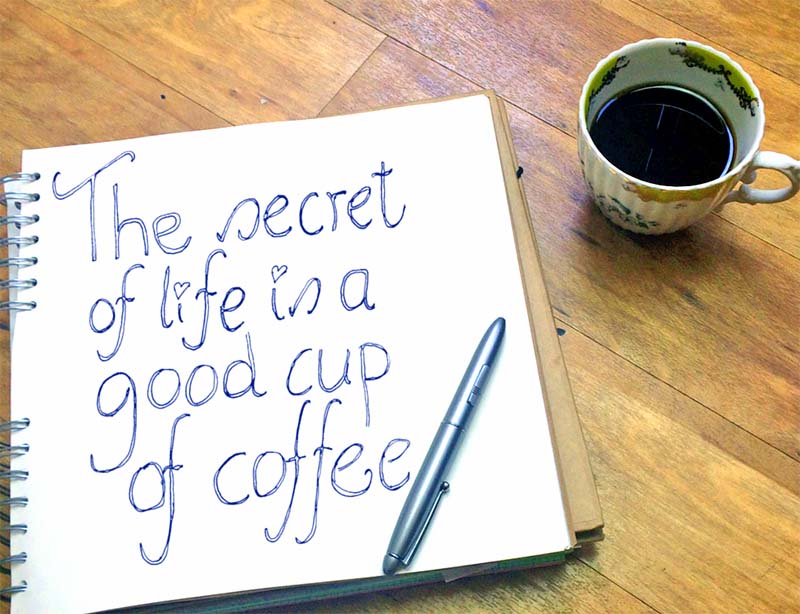 Favourite Coffee Crafts
1. The first of my coffee crafts has to be that embroidered coffee pot cosy – which includes free pdf pattern.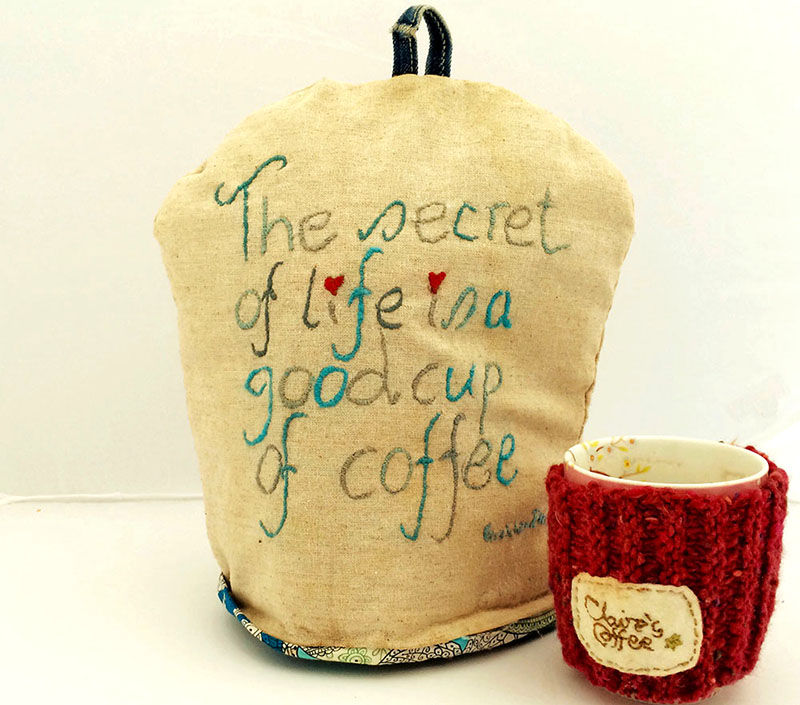 2. DIY Burlap Coffee Bag Ottamon – A Piece of Rainbow

A great step by step tutorial to make this lovely Ottoman decorated with coloured tassells.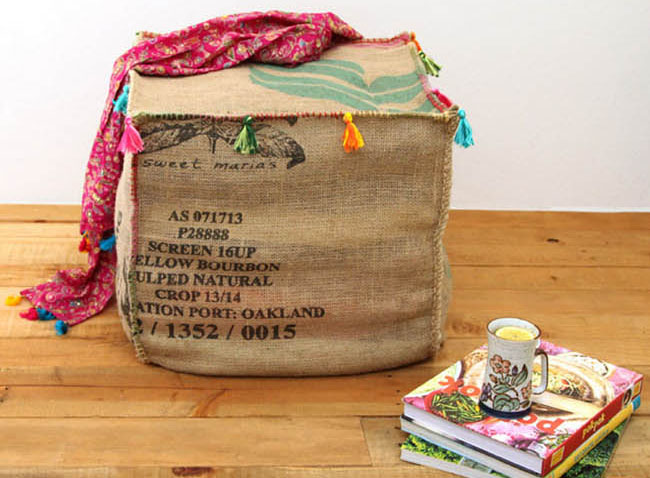 3. Crochet Coffee Sleeve – Chaos and Love

A free crochet pattern to make this cute coffee cup sleeve – would make a great present.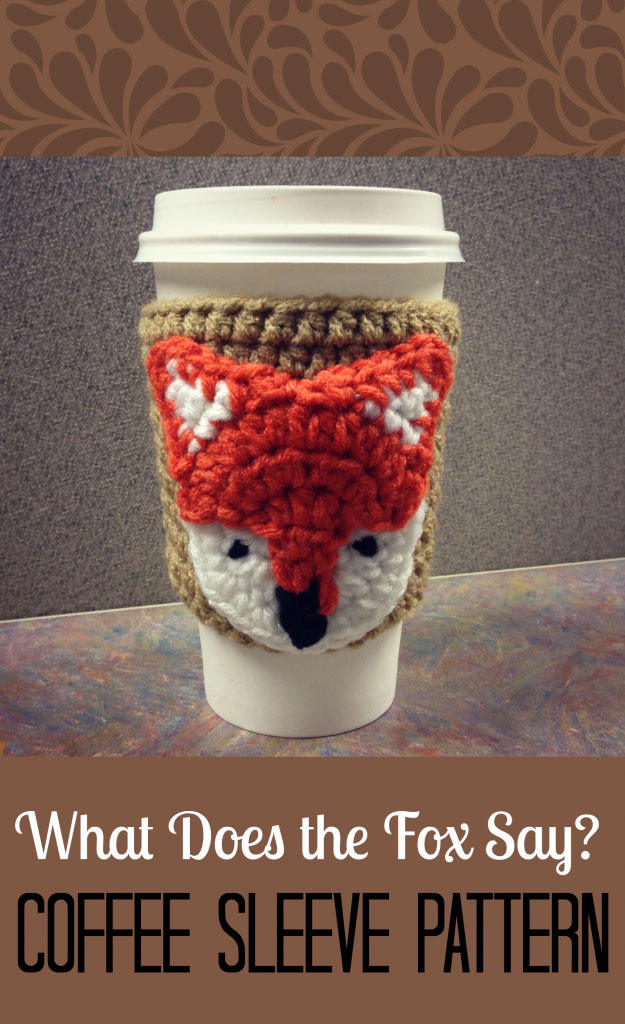 4. DIY Coffee Bean Soap – Living well Spending less

Apparently this soap smells great and is a good exfoliant – another great homemade present idea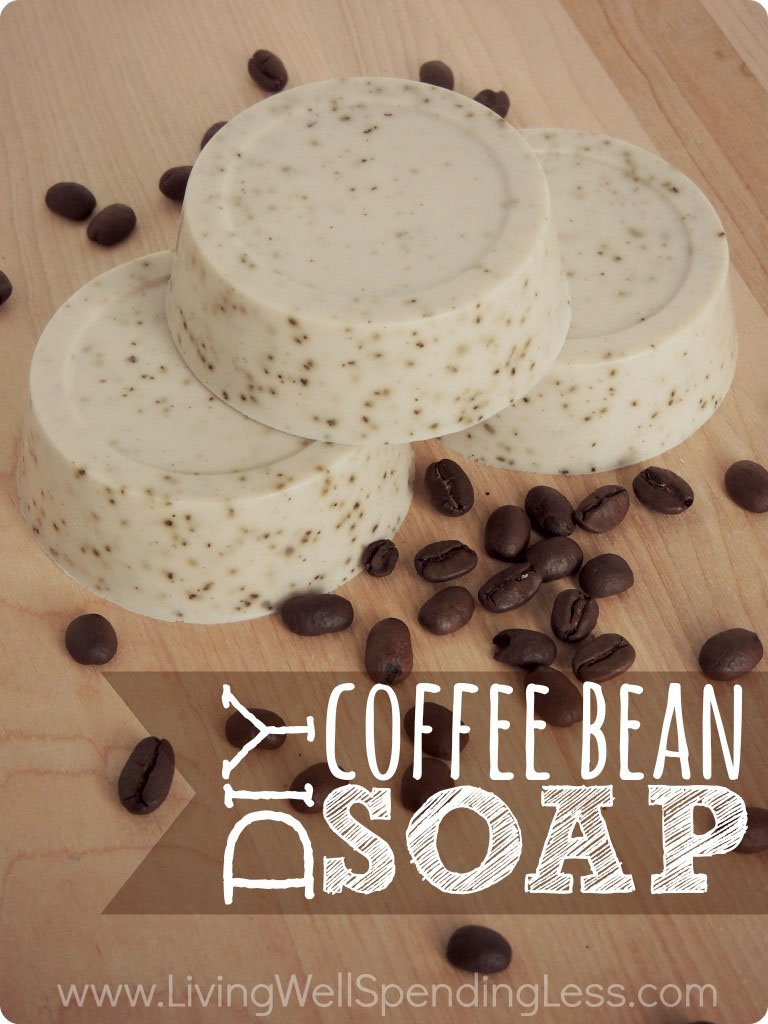 5. Reclaimed Wood Old Coffee Sign Station – Funky Junk Interiors

A great tutorial from my favourite upcycling/junk blog. This station would be a great addition to any coffee addicts kitchen.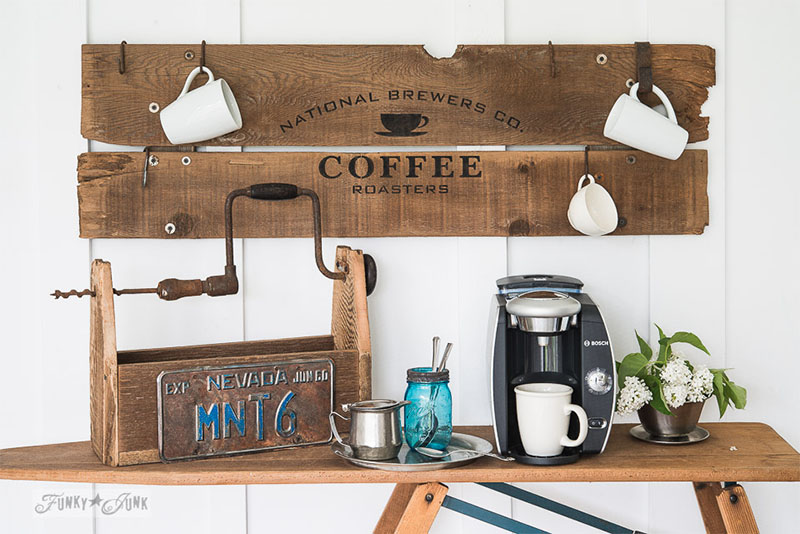 6. Embroidery Stitched Coffee Hoop Art – Flamingo Toes

From another one of my favourite blogs, a sweet piece of Coffee stitching.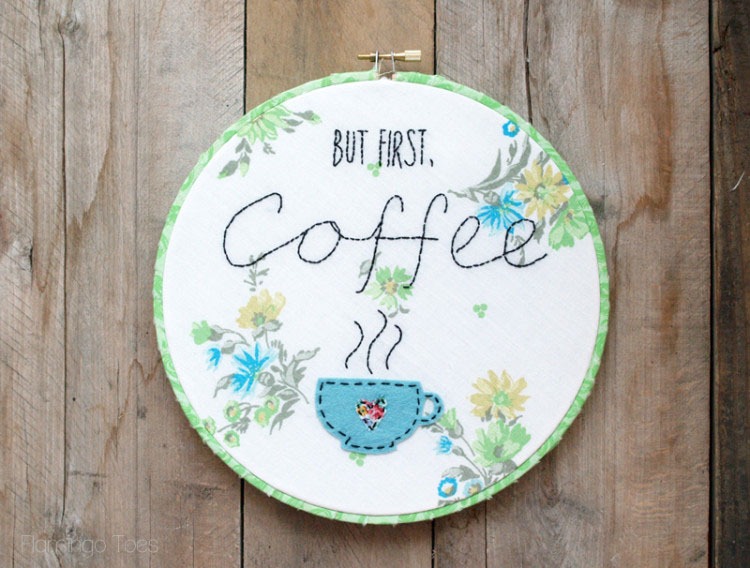 7. Peppermint Coffee Sugar Scrub – A Pumpkin and A Princess

Not only is coffee great to drink but apparently it's great to put on your skin.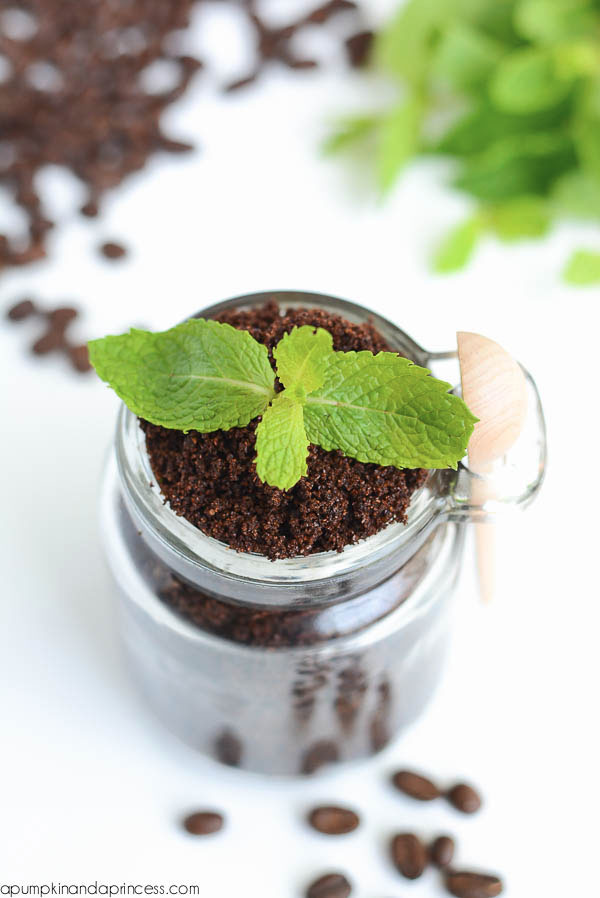 8. DIY Watercolour Coffee Mug – Cut DIY Projects

Transform some plain coffee mugs into something lovely using nail polish following this video tutorial.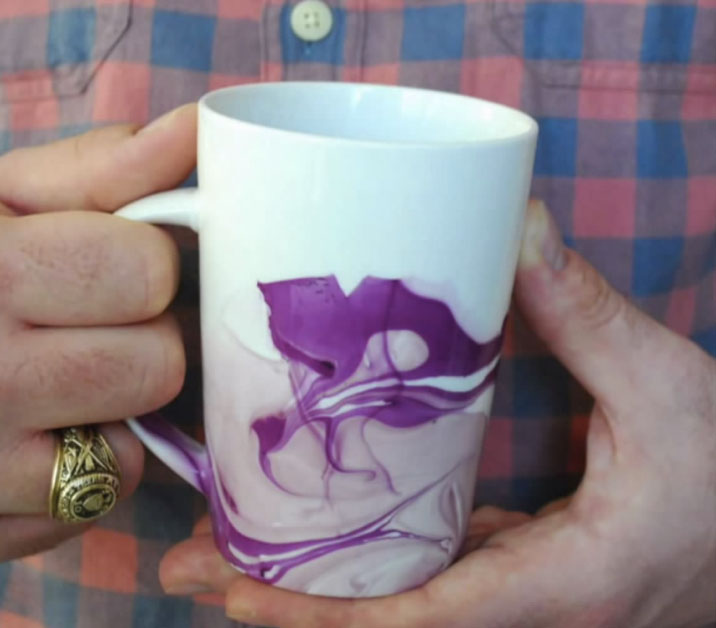 9. Crochet Coffee Coasters – Repeat Crafter Me

Colourful crochet coffee coasters, simple to make even for a beginner.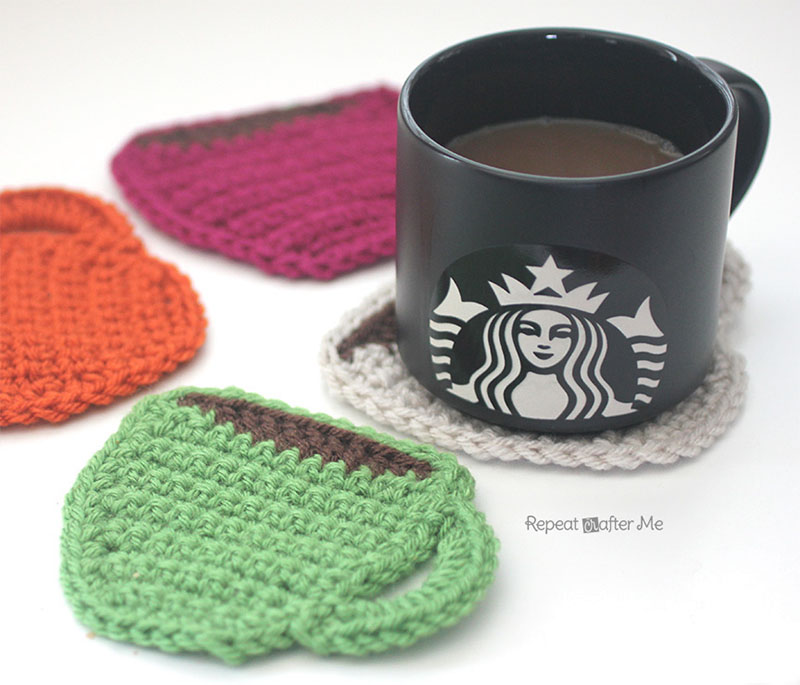 10. Coffee Chalk Paint Tray – Craftywife

How about a stylish tray to serve your coffee.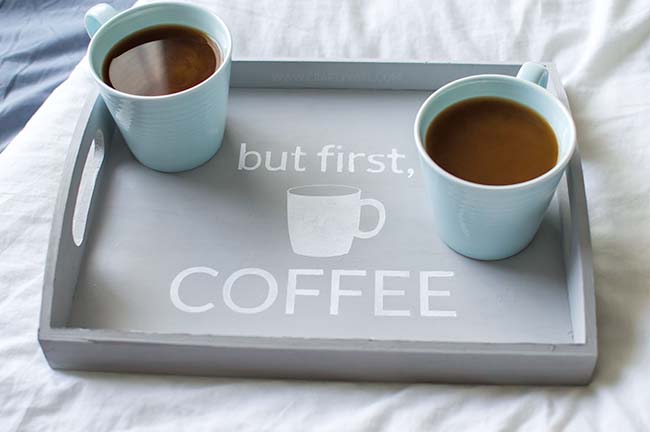 11. Coffee Sack Pillow -Sew Caroline

You can make loads of things out of coffee sacks but I particularly like these pillows as I like the contrast between the rough rustic coffee sack and the pretty fabric.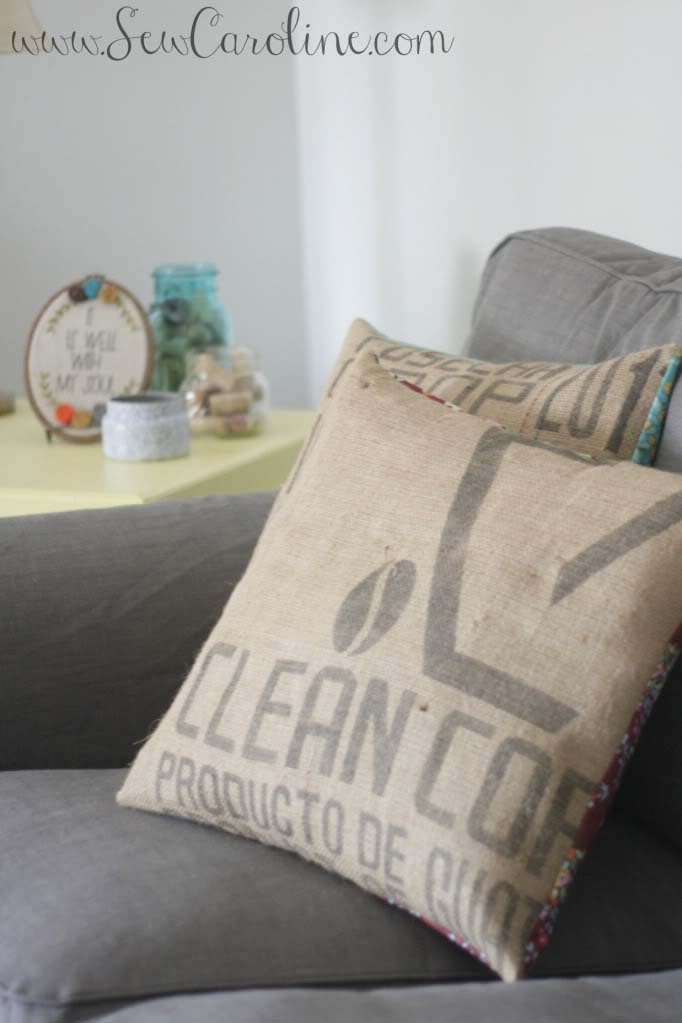 12. Coffee Stools – Remodel and Ola Casa

How about some coffee themed stools for your kitchen, full tutorial with free downloadable graphics. Don't fancy a stool? Then use the free graphics to make a great coffee sign.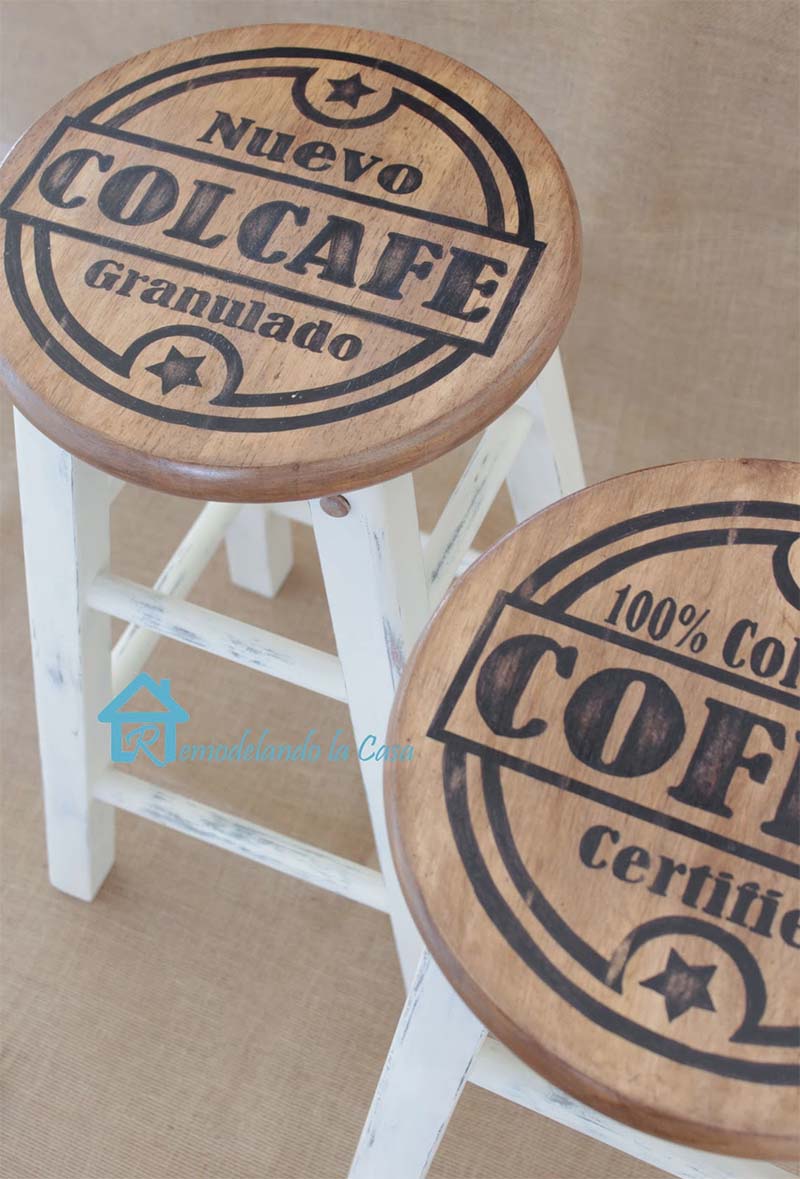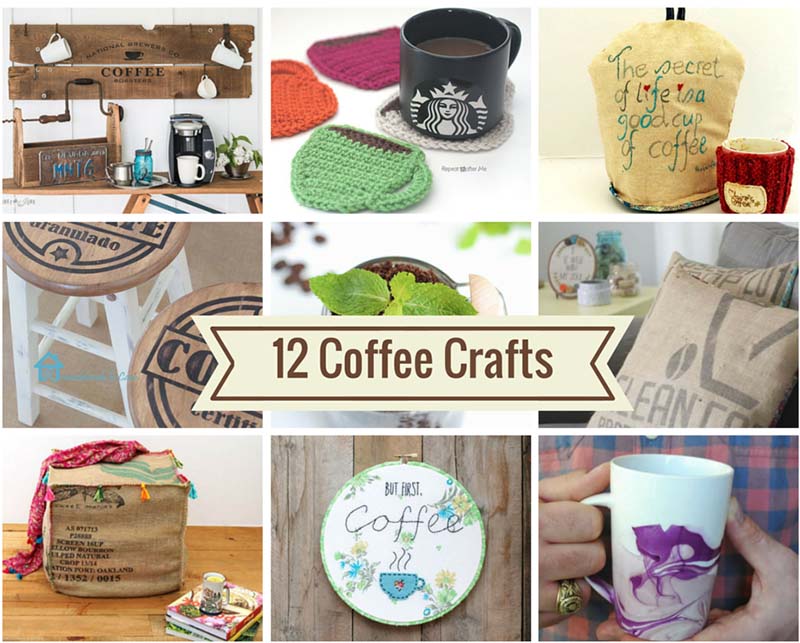 Hope you liked my round up of coffee crafts, I'm not sure which to pick as my favourite. What I do know is that I'll carry on drinking my coffee, and may even wash in it now, either with the soap or the scrub.