Being one of the world's biggest coffee lovers, I just had to compile a round-up of the best coffee crafts and DIYs.
Being British you might assume my favourite drink would be tea but its actually coffee! I only drink tea when I'm hungover which only happens a couple of times a year. So I only drink about 2 cups of tea a year. Whereas I probably drink 5 to 6 cups of coffee a day.
I mostly drink strong black coffee, but I'm not fussy about my coffee. I will drink it at any temperature from hot to ice cold, I'll even drink it lukewarm. Even though my preference is for black coffee, I will drink it with milk and with a shot of liquor in it if on offer. As long as it tastes like coffee I'm happy.
I regularly catch up with friends over coffee and have at least 5 loyalty cards for local coffee shops. There's even a coffee kiosk on my daily walking route to the gym. I stop for one every day after my workout.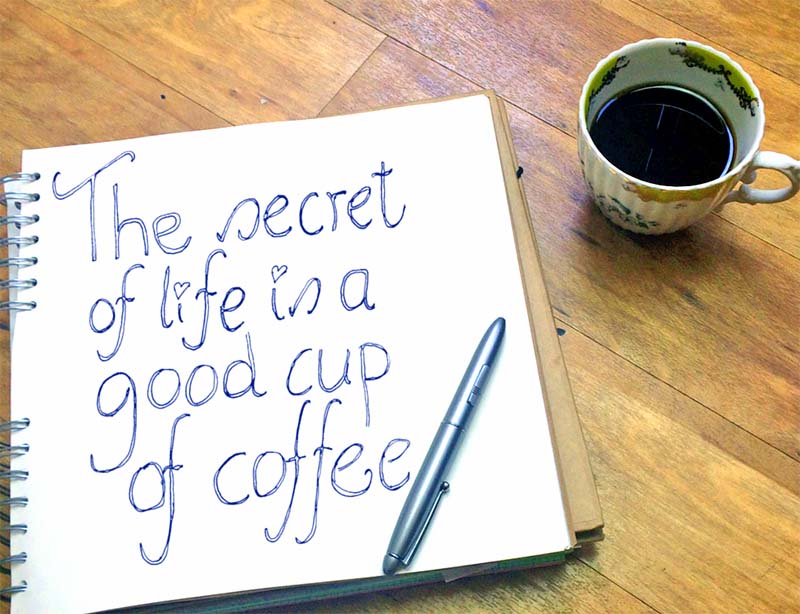 Facts About Coffee
There are a lot of coffee lovers in the world. After crude oil, it is the second-largest traded commodity in the world.
The coffee industry is worth over $100 billion worldwide.
Coffee is consumed in great quantities, making it the most beloved beverage after water.
The Finnish are the world's biggest coffee lovers. They drink more coffee per head than any other nation.
Coffee stays warm 20% longer when you add cream.
Coffee beans grow on a bush. They are actually the pit of a berry, which makes them a fruit.
"Kopi Luwak" is the most expensive coffee in the world. It comes from Indonesia and is made from beans digested from the Asian Palm Civet.
There are two main types of coffee Arabica and Robusta. Arabica is the more popular plant. Robusta is more bitter and has higher caffeine content.
The majority of coffee is produced in Brazil. It produces 40% of the world's coffee.
Coffee drinkers apparently live longer: Research has linked moderate coffee drinking with a longer life span, according to Harvard Health Publishing.
Another reason to drink coffee especially during these difficult times, studies have shown that drinking coffee may lower your risk of depression.
The Cool Coffee Themed Crafts & DIYs
My first blog post was actually a tutorial for a coffee pot cozy, embroidered with the apt Gretchen Peters Lyrics "The secret to life is a good cup of coffee".
Here I've compiled a collection of the best coffee crafts and DIYs on the internet. Some of the projects involve the use of coffee themselves, such as the scrubs and soaps, there is even a tutorial for a coffee bean coaster.
Some of the other coffee crafts involve mugs and sleeves, there are a few coffee printables. The collection includes some home decor ideas from, coffee stations, stools and pillows.
I'm sure you will find something that you will love to make. If like me and a lot of your friends and family are coffee lovers too, a lot of the coffee craft ideas would make lovely homemade gifts.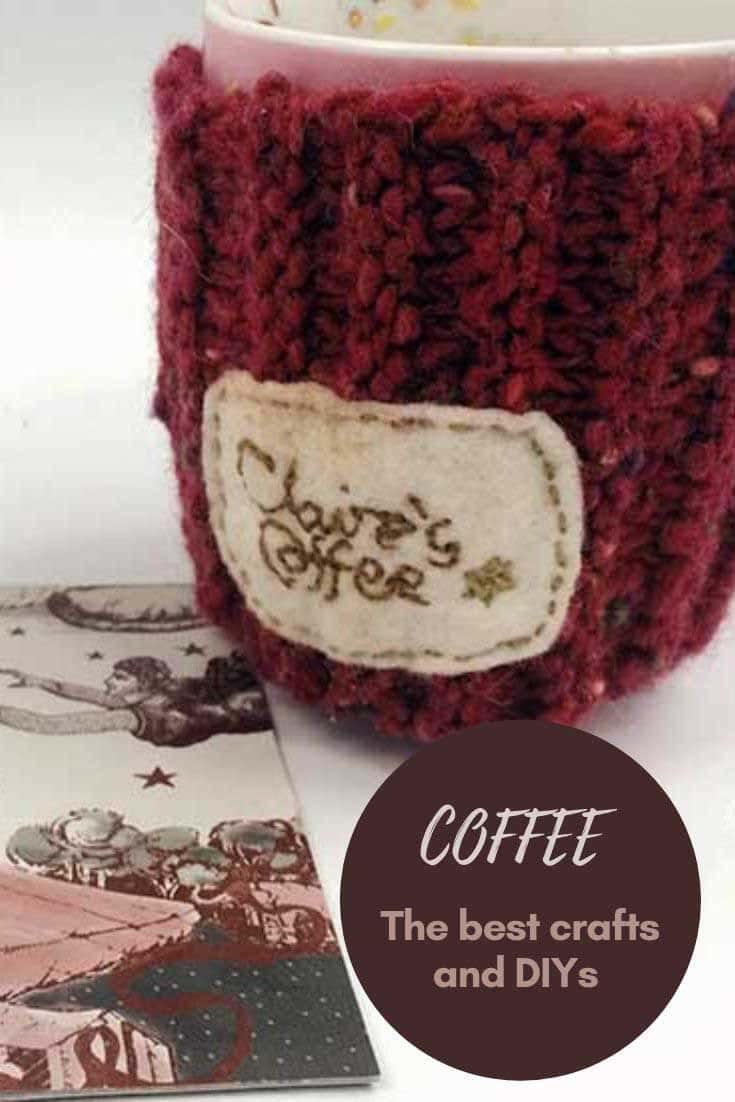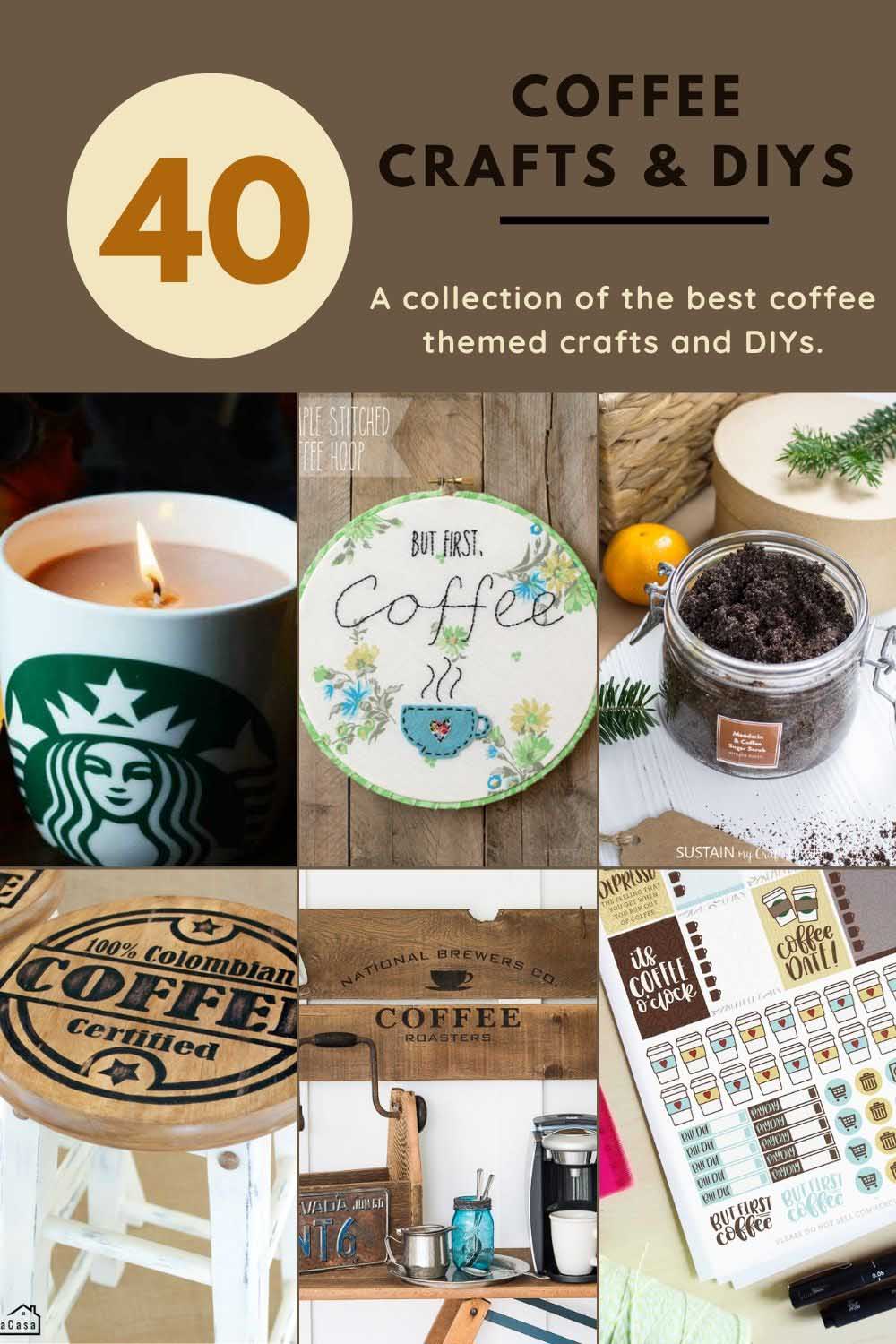 Hope you liked my round-up of coffee crafts, I'm not sure which to pick as my favourite. What I do know is that I'll carry on drinking my coffee, and may even wash in it now, either with the soap or the scrub.
My other passions are pineapples and cacti's so you might want to check out those craft collections too.