One of the many things I love to do at Christmas is to make some gorgeous sweet treats such as fudge and biscotti to give as gifts. I'm a real sucker for great packaging and I even like the things I make to be packaged nicely. That's when I came up with the idea of using upcycled tins for this years Christmas sweet treats.
Over the year, I have amassed quite a collection of ugly tins, from coffee tins to danish biscuit tins. I love the popular faux marble effect in home decor and decided to recreate this with my upcycled tins.
The finished faux marble effect is amazing considering how simple it is to create. My upcycled tins are like a gift in themselves. I will be using them for other things, and not just as posh-looking cookie tins.
This is a very affordable craft, which gives a second life to all your old tins. I got this idea when made a marbled tin can base for my illuminated pine cone Christmas tree.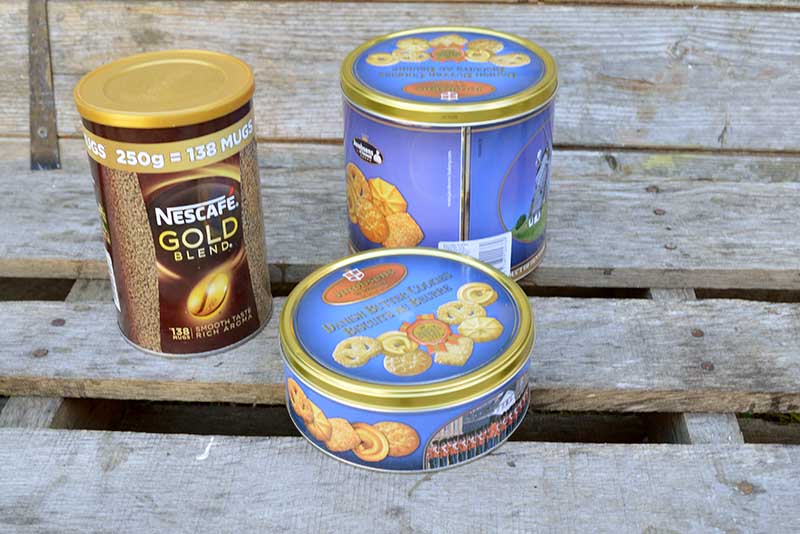 We're a participant in the Amazon Services LLC Associates Program, an affiliate advertising program designed to provide a means for us to earn fees by linking to Amazon.com and affiliated sites. As an Amazon Associate, I earn from qualifying purchases.
What you need to upcycle tins
Old tins, such as coffee, cookie, and sweet tins. All shapes and sizes work well.
Nail polish (not fast drying). I used red nail polish.
Large plastic container.
DIY Marble Christmas Upcycled Tins
1.. Firstly, remove any stickers or labels from the tins. Normally a good soak in hot soapy water should make the labels easy to remove. You can also buy a product called sticky stuff remover that helps remove stubborn extra sticky labels.
2. Secondly, spray paint your tins and lids. I used a creamy/white spray paint and applied 2 coats.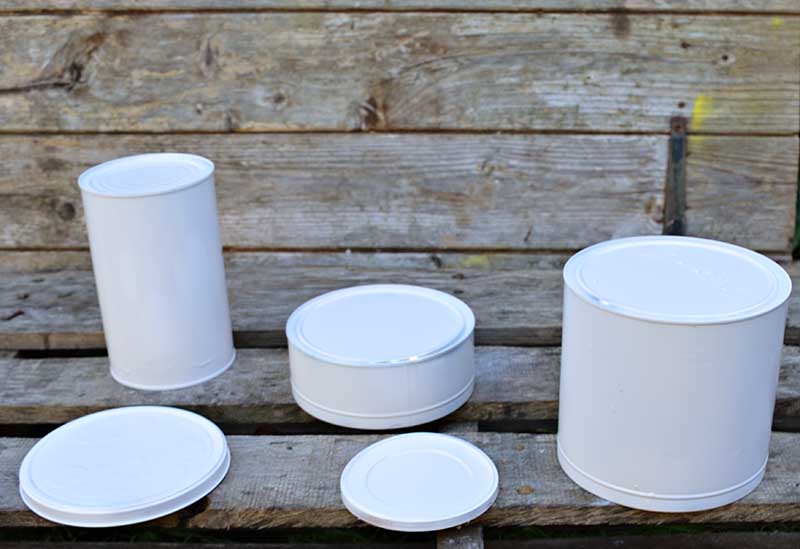 3. Next, to prepare for marbling the upcycled tin cans, fill the large plastic container with warm water. Then, pour the nail polish over the surface, you may want to use a cocktail stick to spread it out a bit.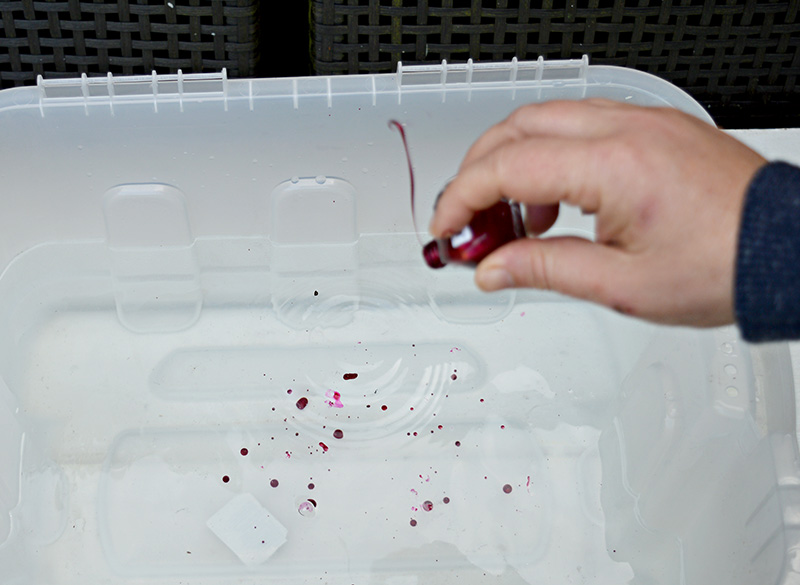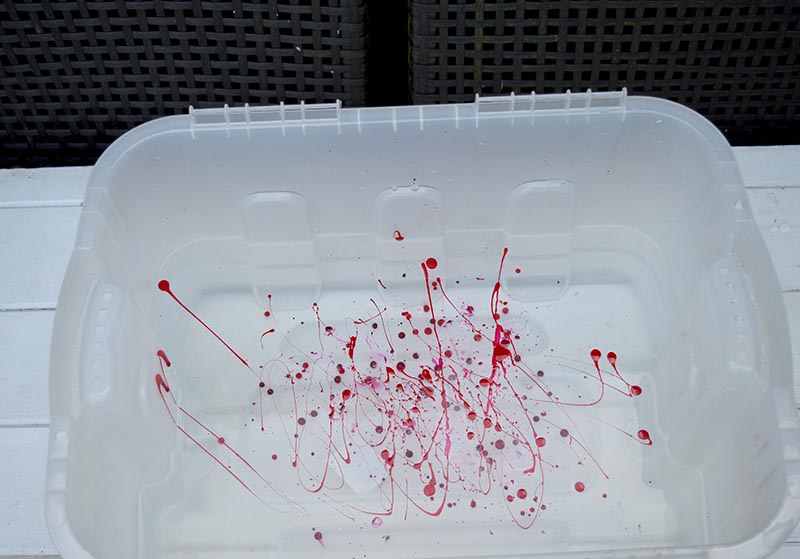 4. This bit is the fun bit, pick up your tin can, and then gently roll it over the surface of the water. The varnish should cling to the surface of the tin can as you go, leaving a lovely marbled pattern.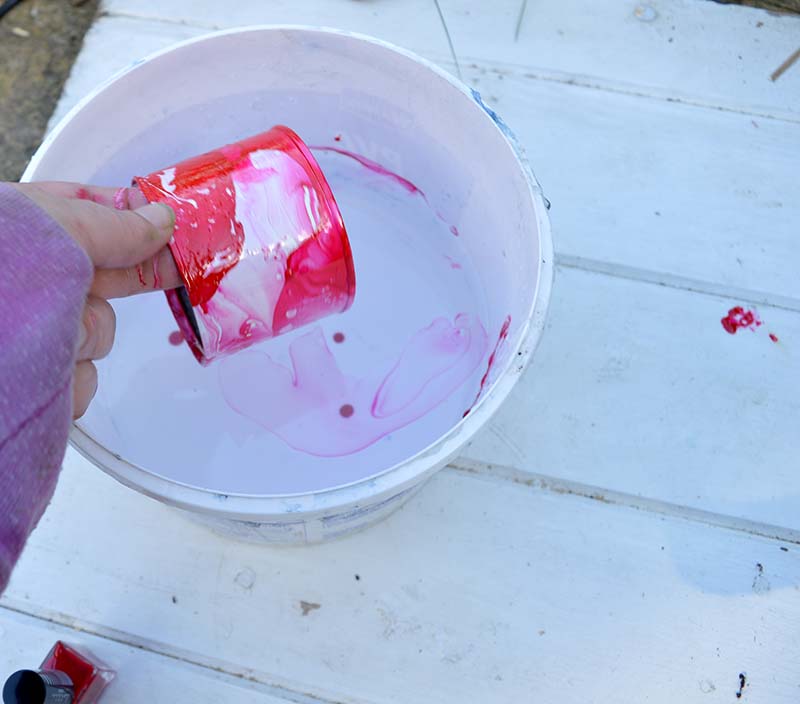 4. Next, add more nail varnish to the water and repeat with the tin lid. If you want to protect the marble upcycled tins then I recommend a final stage of spraying a protective acrylic varnish to the outside of the tins.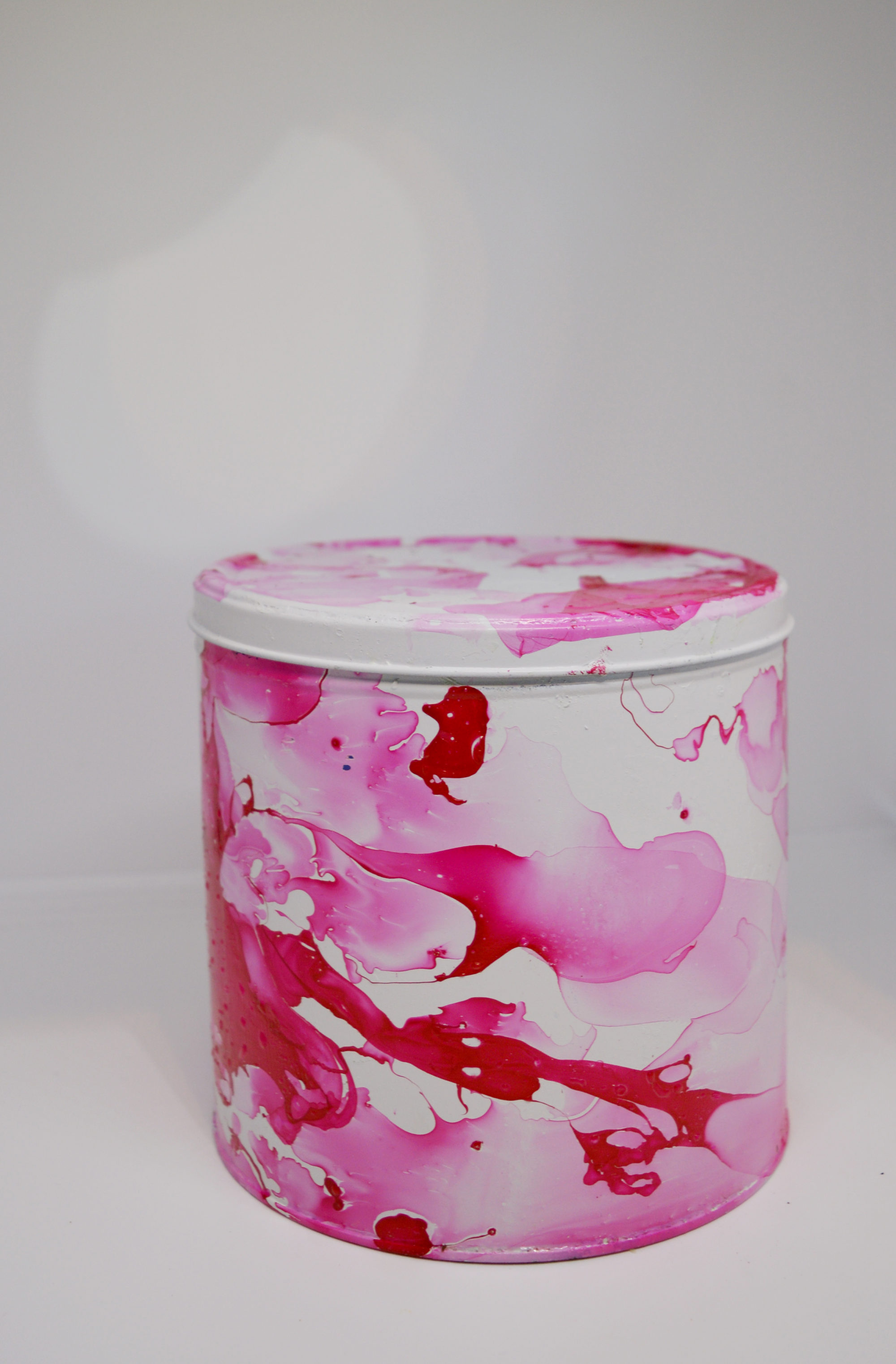 It is that easy! If you're looking for some lovely homemade cookies to put in the tin you should try these iced oatmeal ones from Sugarbannas.
You can experiment with different colours of nail polish and maybe add more than one colour at a time. I do find though that a white or cream background gives the most dramatic effect.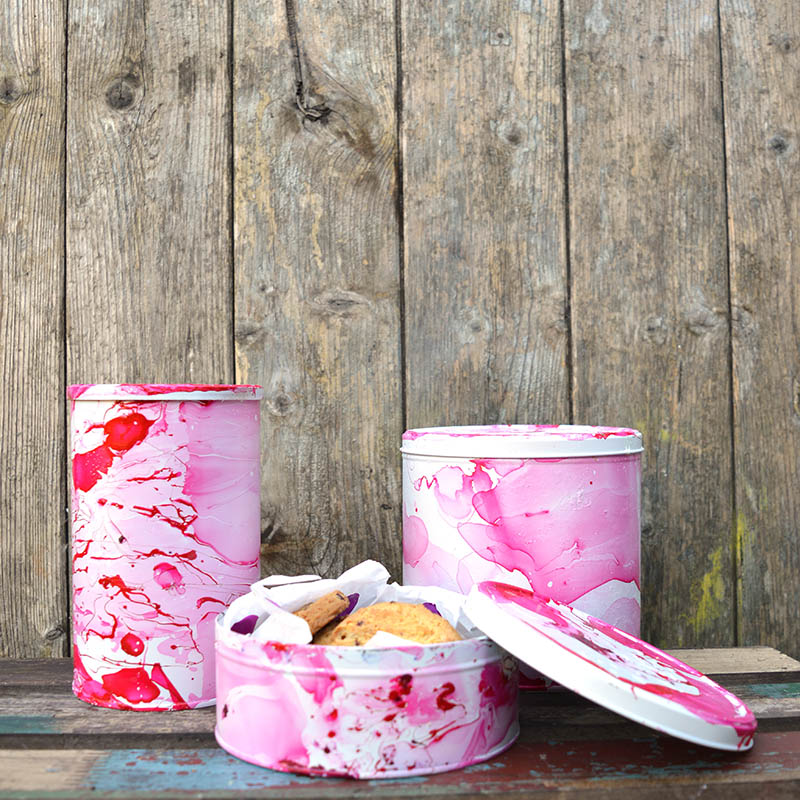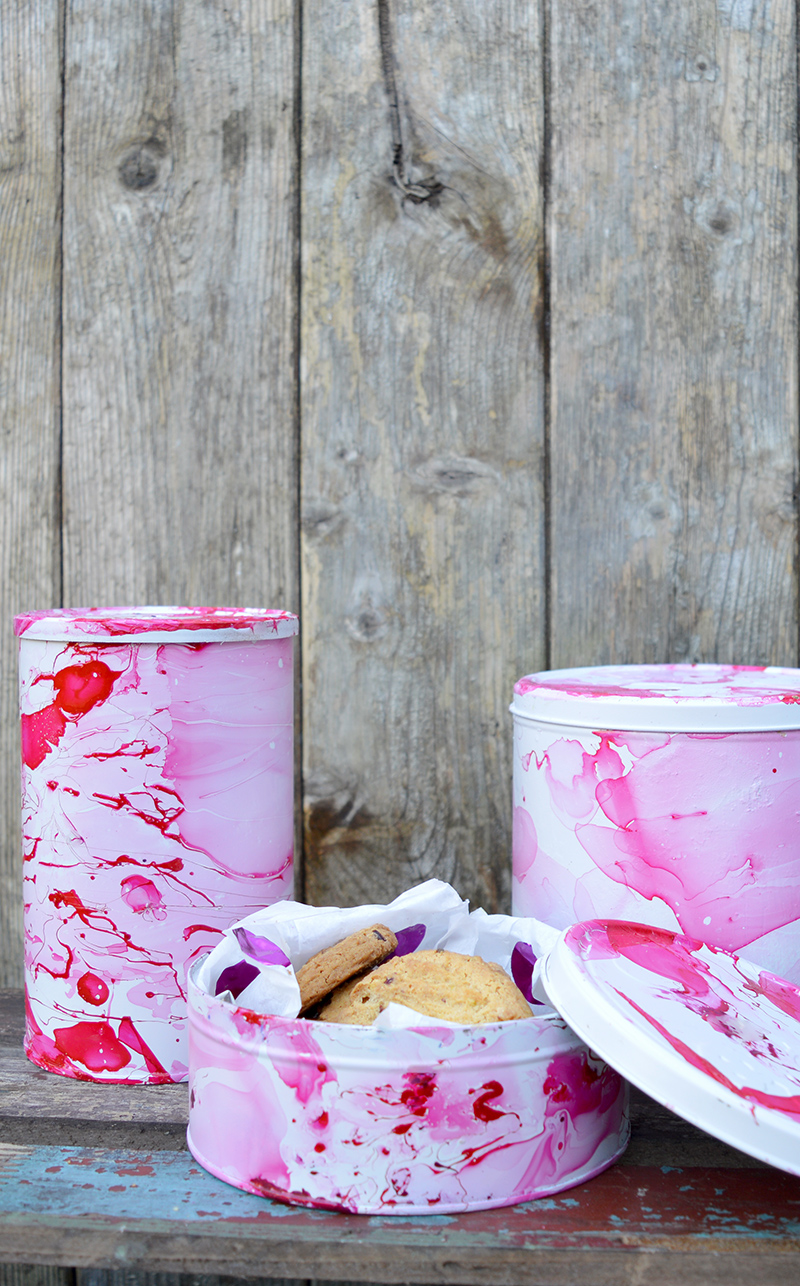 I love to upcycle tins into something much more lovely. You might want to check out some of my other tin can upcycles. I've made another set of fun upcycled empty tin can storage, by using old maps and leather, they do look pretty stylish.
One of my favoutire ways to repurpose old tin cans is into a tin can planter, like these jean planters and crushed gold planters.
Even the smallest tin cans can be upcycled into something fun and beautiful. I have made both a wonderful, sardine tin can ornament, and tuna can butterfly ornaments.