12 Great Cactus Crafts to brighten up your home
Cactus Crafts: I don't know if its just because its on my mind, but I have been noticing a lot of cacti around at the moment not just the real ones, artificial ones, cactus prints, candles etc. I must admit there is something appealing about cacti, my son has even requested a cactus display for his soon to be revamped room. Last month I presented 12 pineapple crafts, here I have gathered a round up of my favourite 12 cactus related posts from the net to hopefully inspire you.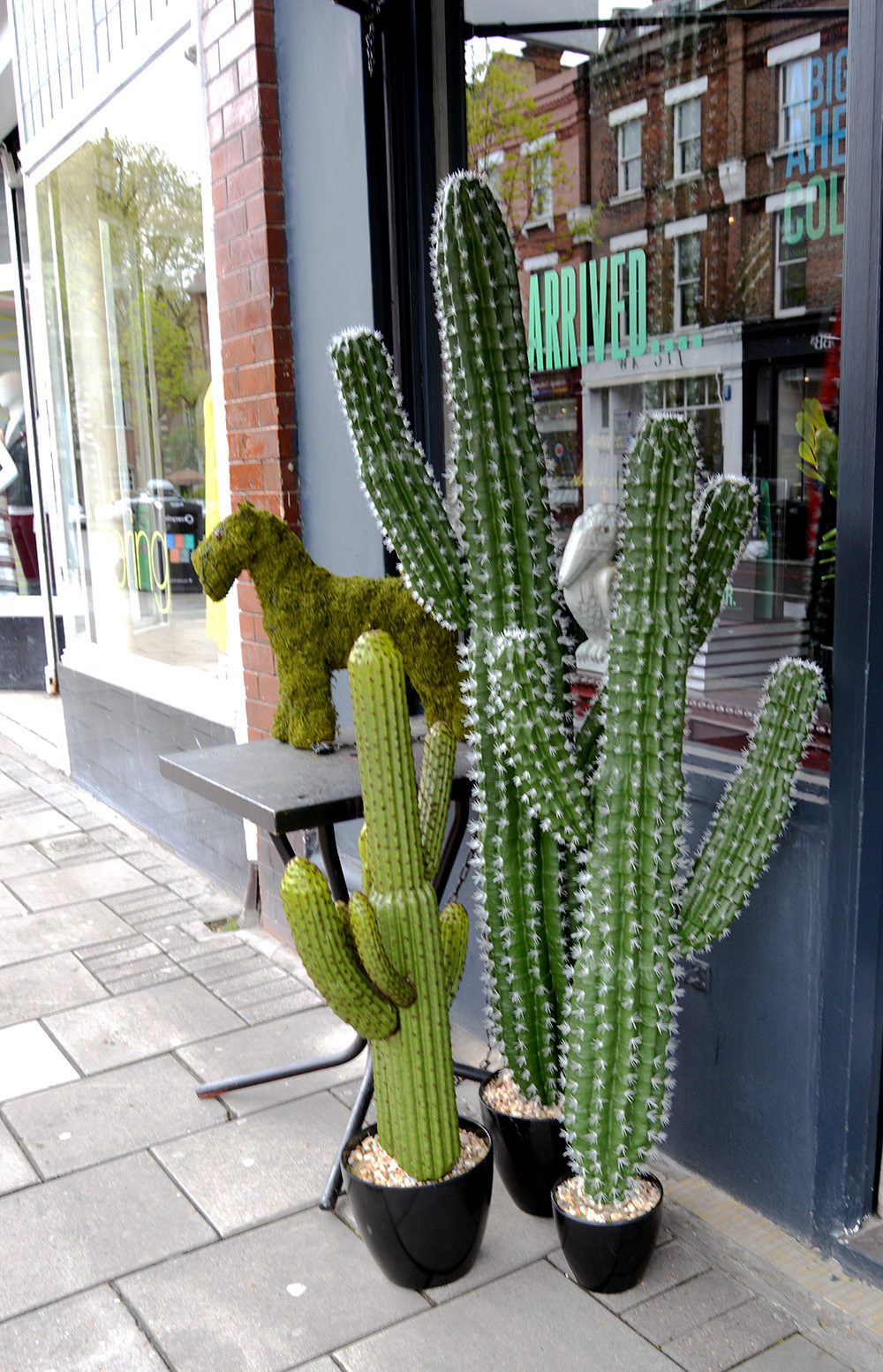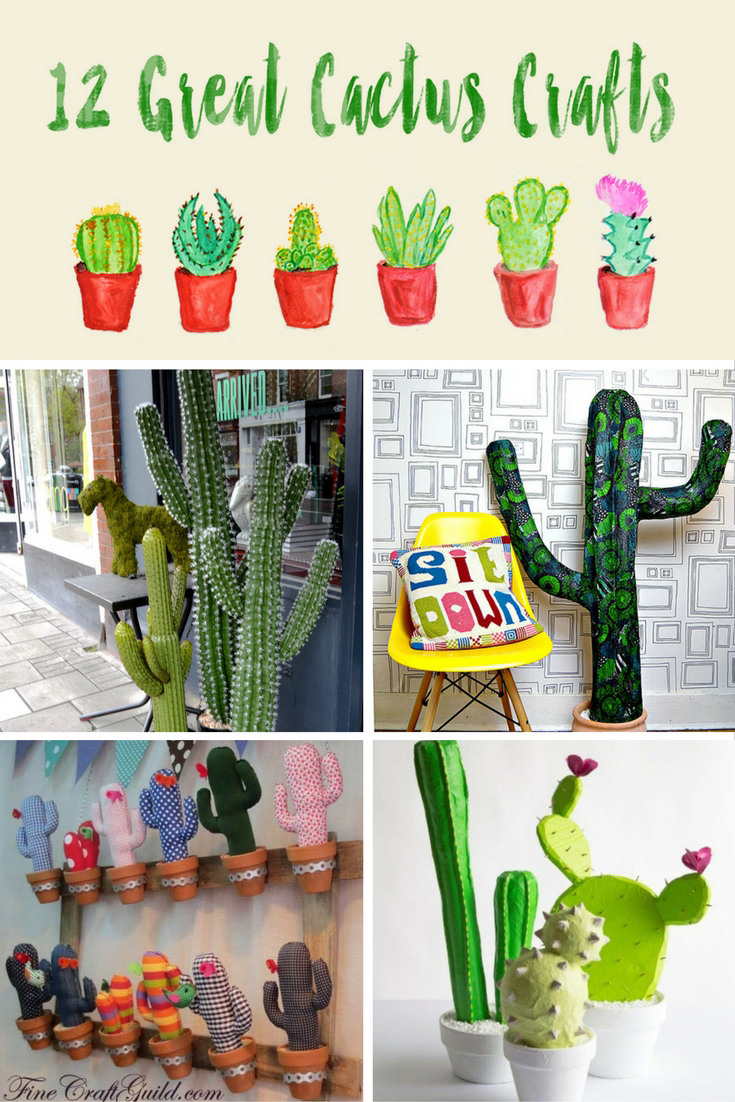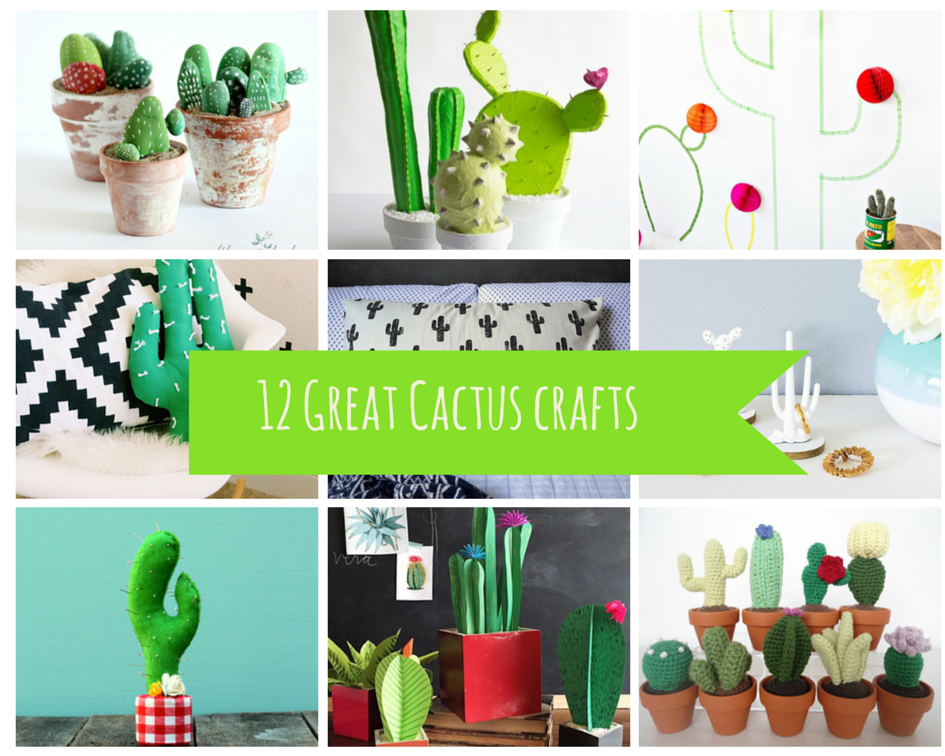 1. Cactus made of painted rocks -Craftberrybush.com
I think these cactus rocks look so cute and is a great easy craft to do with children.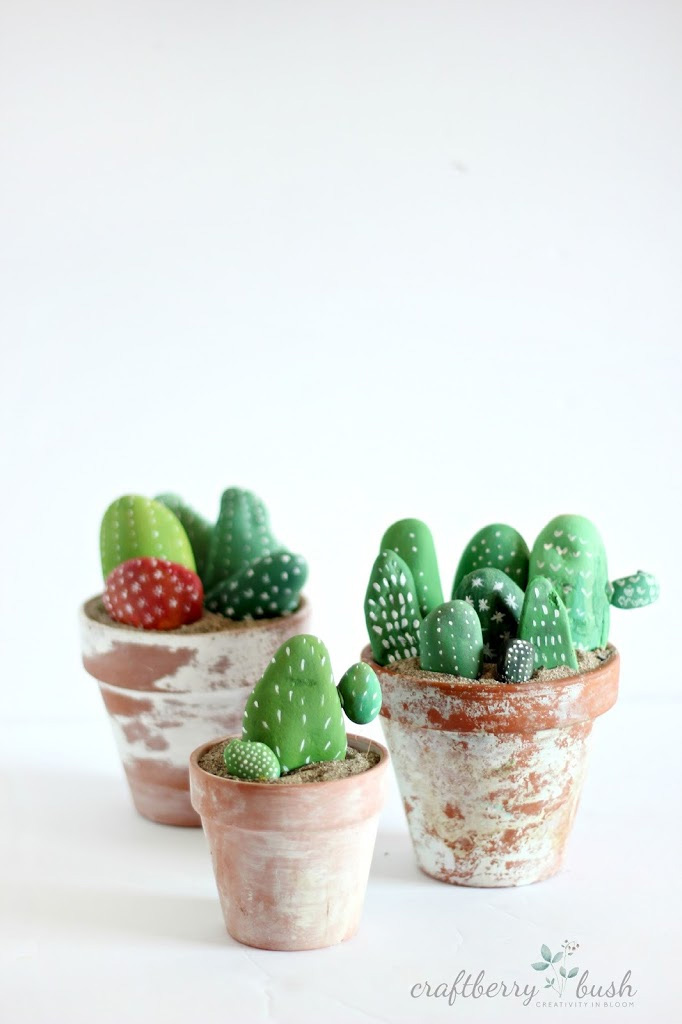 2. DIY Cactus Pillow – everythingemilyblog.com
Love this unique looking cushion.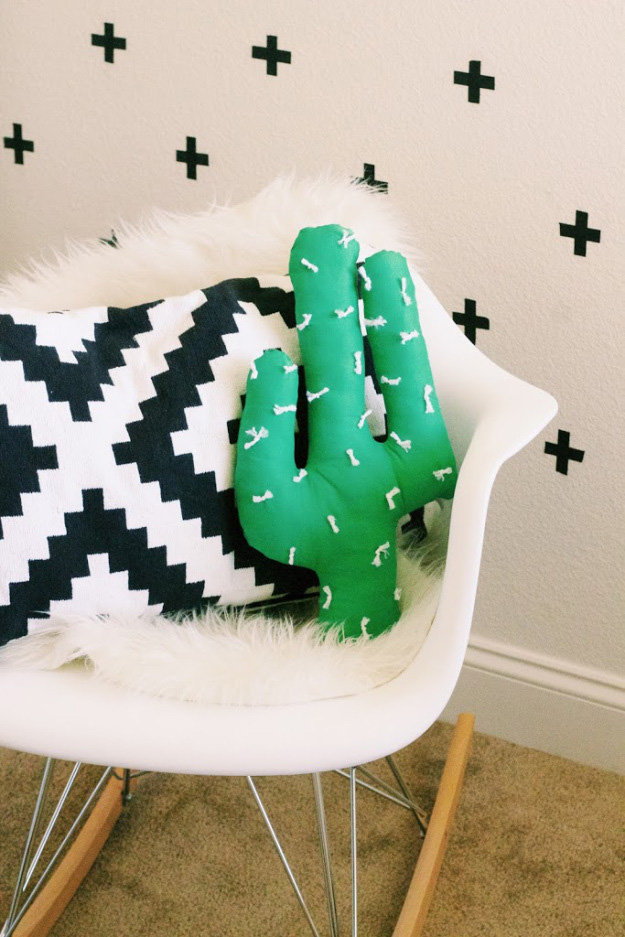 3. DIY Washi Tape Cactus Wall Art- Studiodiy.com
I have abit of a washi tape habit and am always looking for new ways to use it. I think this would make a great wall decoration in my sons revamped bedroom to compliment his cactus display.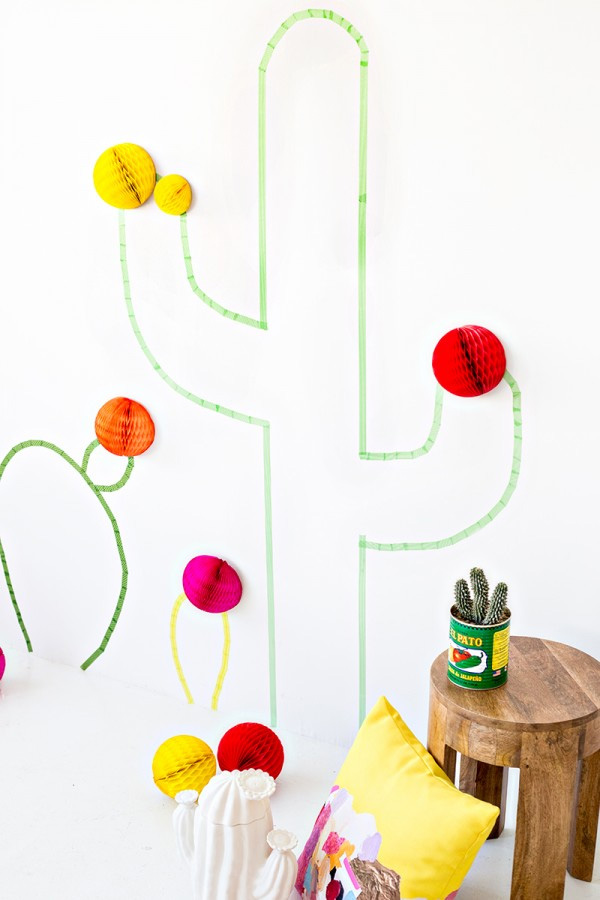 4. DIY Paper Plants – thehouselarsthatbuilt.com
If you are not gifted with greenfingers than these paper plants maybe for you. I think they would make a great summer party decoration.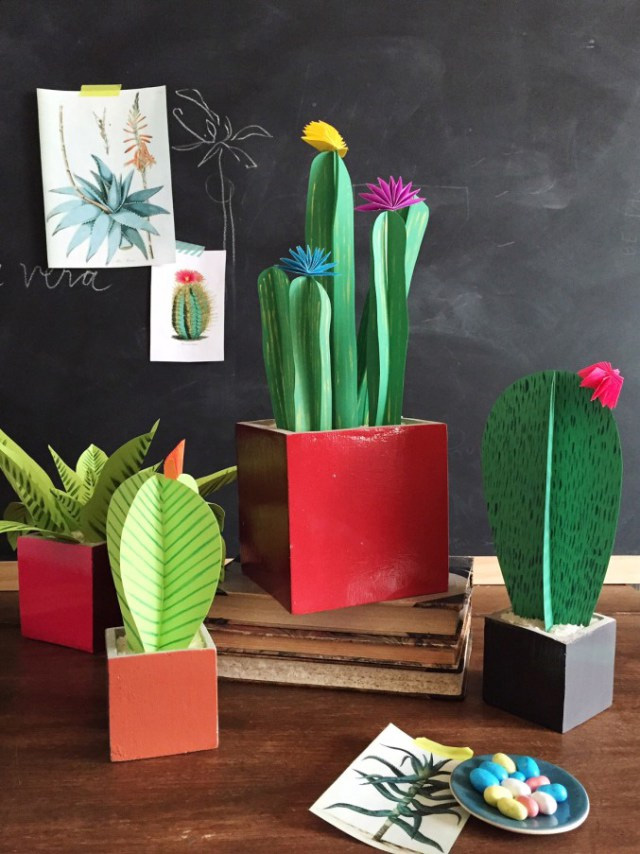 5. DIY Cactus Piñata – Sonowdropandcompany.blogspot.ca
Another great addition to a summer party this bright pinata.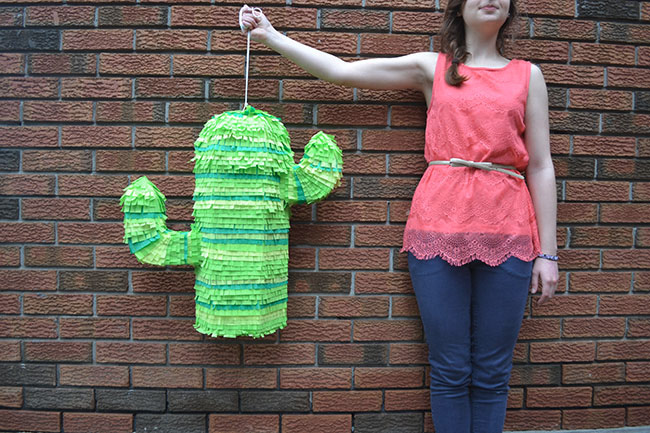 6. DIY Faux Porcelain Ring Holder – Vitaminihandmade.com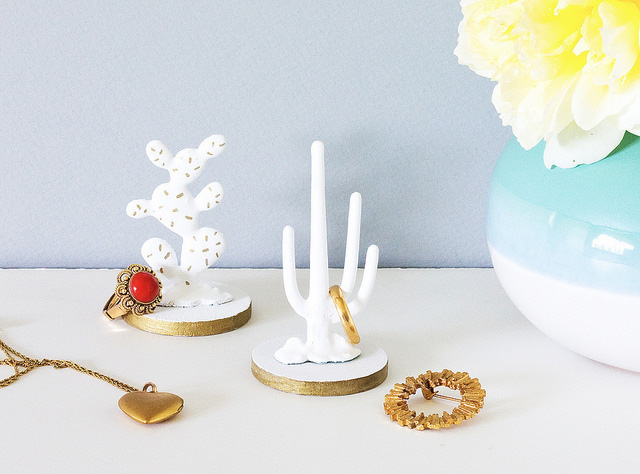 7. Cactus Pin Cushion – mysocalledcraftylife.com
Very cute and clever, love the way the pins become the cactus spines.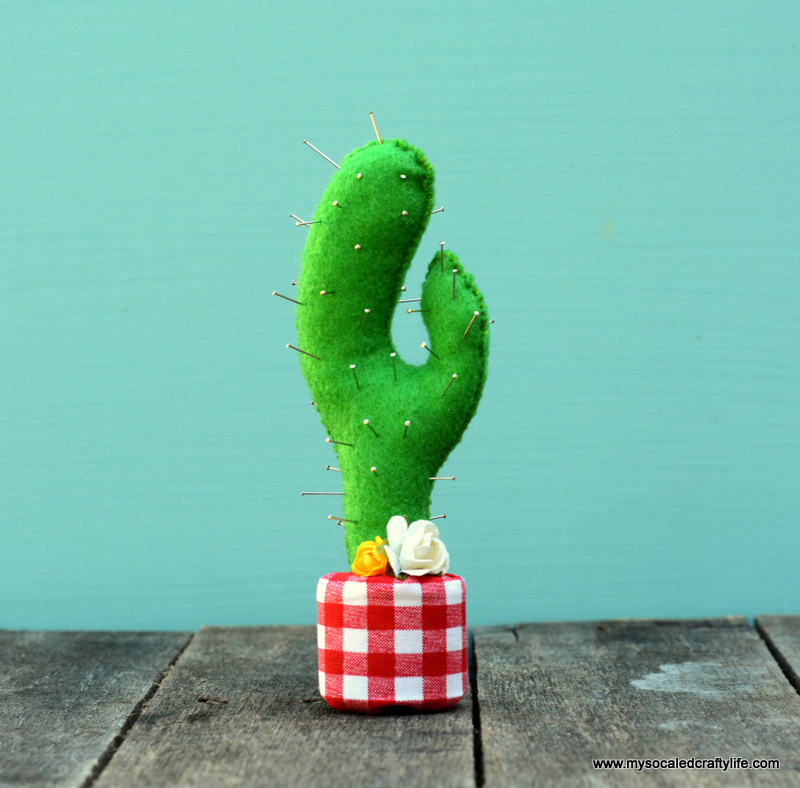 8. Knitted Cactus Puff – pickles.no
This is a free pattern for a a knitted cactus pouf minus the spikes of course.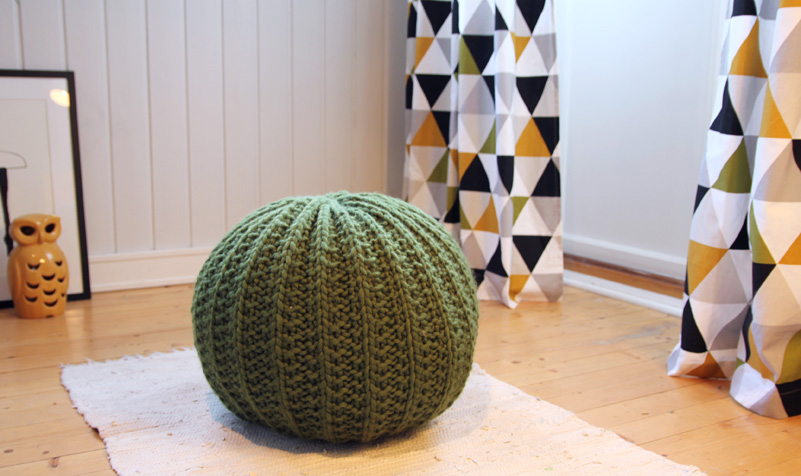 9. Mini Crochet Cacti -migomaya.blogspot.dk
From another scandinavian blog this time crochet cacti instead of knitted. Being a crocheter rather than a knitter this is the one for me (see knitting v crochet post).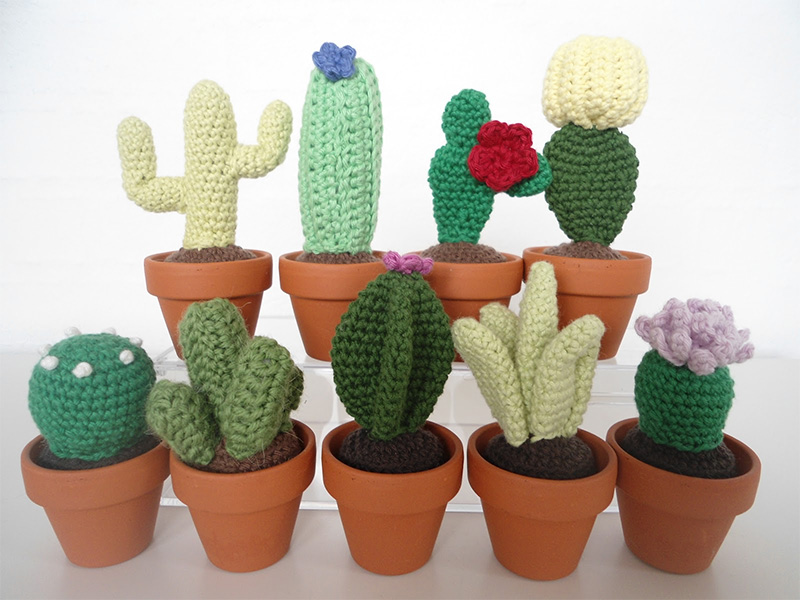 10. Paper Mache Cactus – designsponge.com
Another one for those without greenfingers. I will be making a giant paper mache cactus soon for my sons room.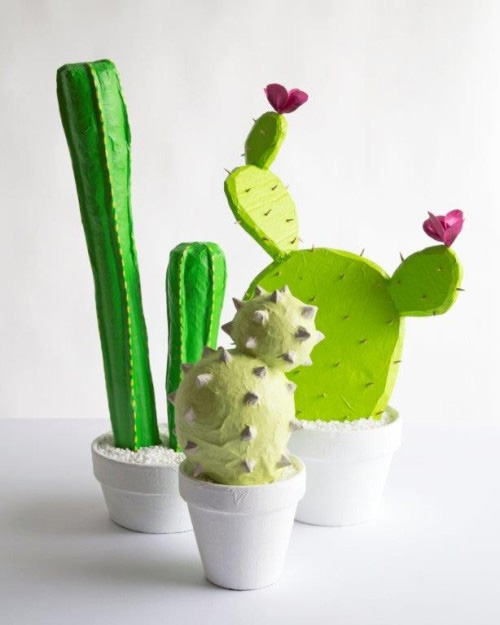 11. DIY Cactus Stamped Fabric – patchworkcactus.typepad.com
With this easy tutorial shows you how to make a cactus stamp and print your own cactus fabric.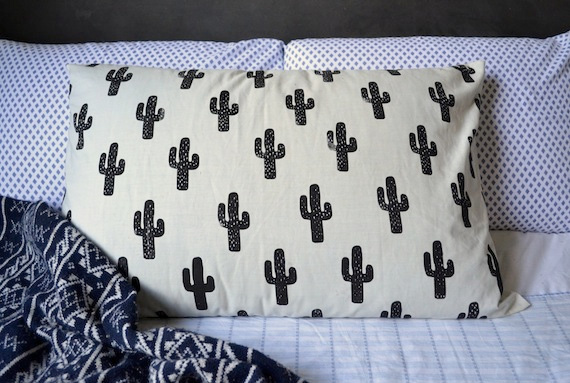 12.DIY Cactus Jewelry Displays -finecrafsguild.com
Here you can get a free pattern to make these colourful fabric cacti, which was used to display jewelry in a Desigual store.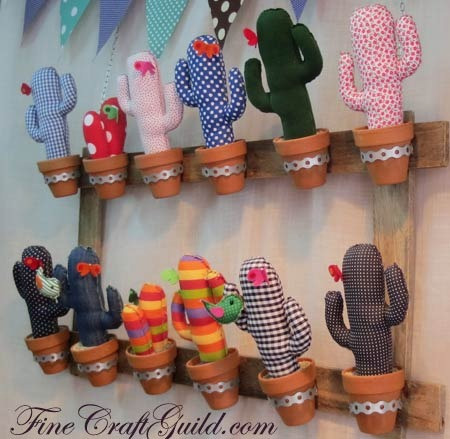 13. Giant Paper mache Cactus – Pillarboxblue
I know I said 12 crafts but since posting this roundup, I created my own cactus craft. Having been inspired by the giant cacti I saw outside a shop, I decided I had to have one myself. So I made not one but 2 giant paper mache cactus.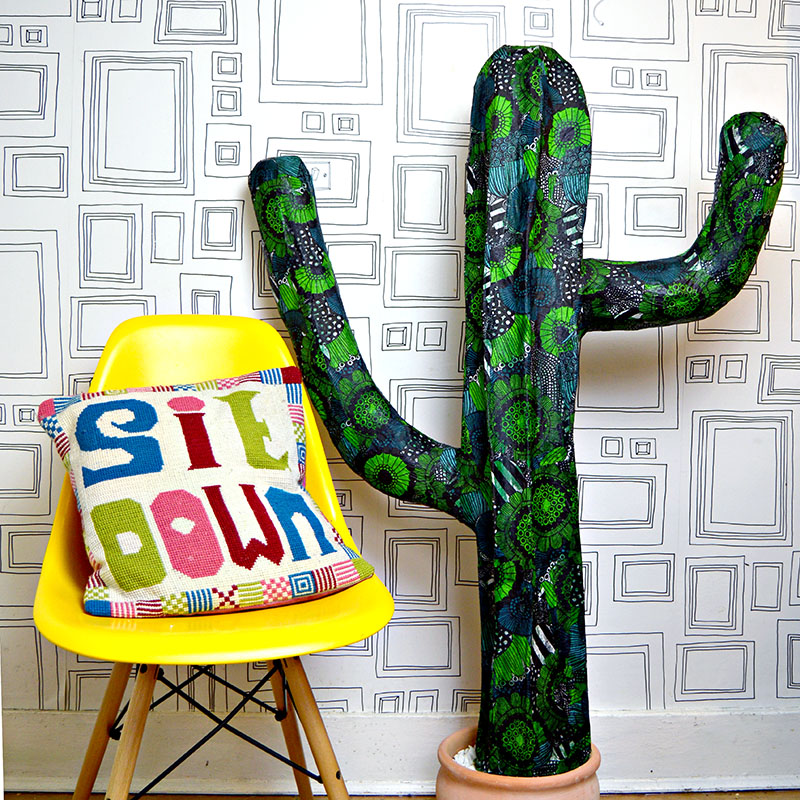 If you love these crafts you will probably enjoy these free vintage cactus illustrations too.