The Five Most Amazing Ways to Use Paper Doily Stencils
Sometimes do you think that your home decor is a bit safe and boring with plain pillows, furniture, plates, clothes etc? You know a bit of paint would help but you aren't confident of your painting abilities.
Well, I know a really simple way to jazz stuff up with paint and give it a bit of vintage charm. Using paper doily stencils is one of the quickest ways to transform the mundane and give it a bit of vintage awesomeness.
Paper doilies aren't just for showing off appetizers and cakes. They also make great stencils as they are so cheap and come in loads of different designs, shapes, and sizes.
I have rounded up what I consider to be five of the best ways to transform and upcycle with paper doily stencils and a bit of paint.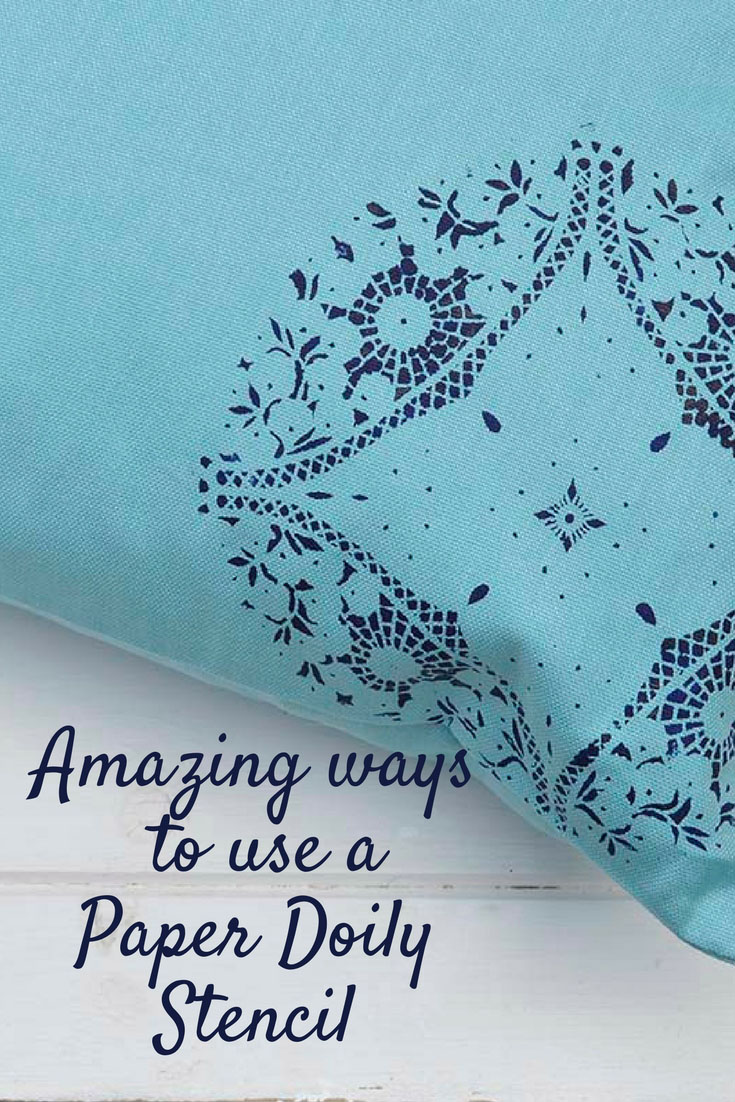 How about transforming some plain boring cushions/pillows with paper doily stencils and fabric paint. You could really have some fun here with contrasting colour combinations. These pillows are blue and white, but I think that a red pink combination would look fantastic.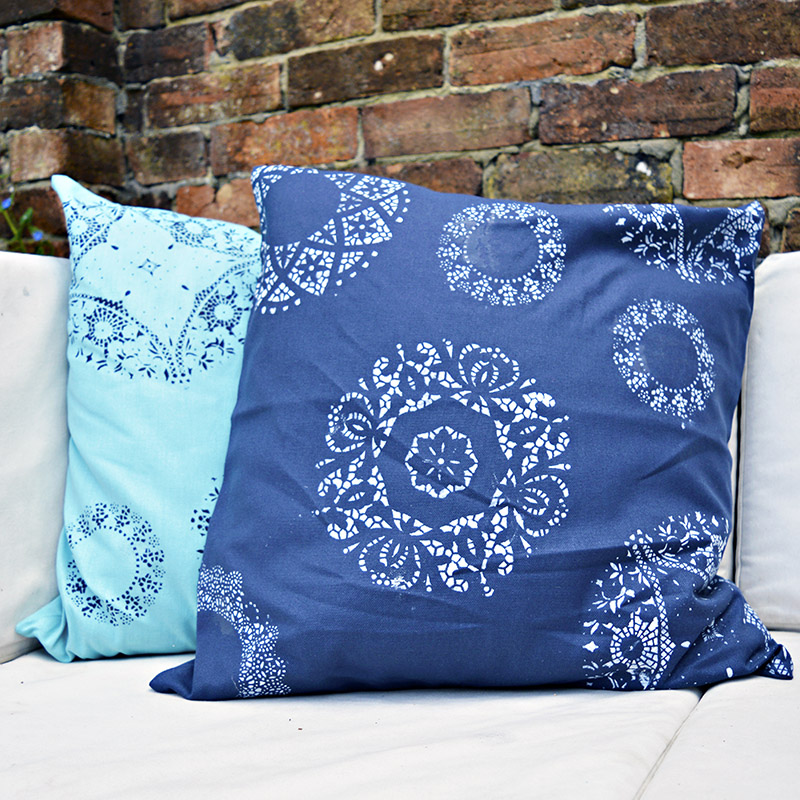 This really is a lovely tote, I love how the monogram is surrounded by the doily stencil.


Using ceramic paints and a paper doily is a fantastic way to upcycle some vintage crockery. It's also a great way to match a mismatched crockery set.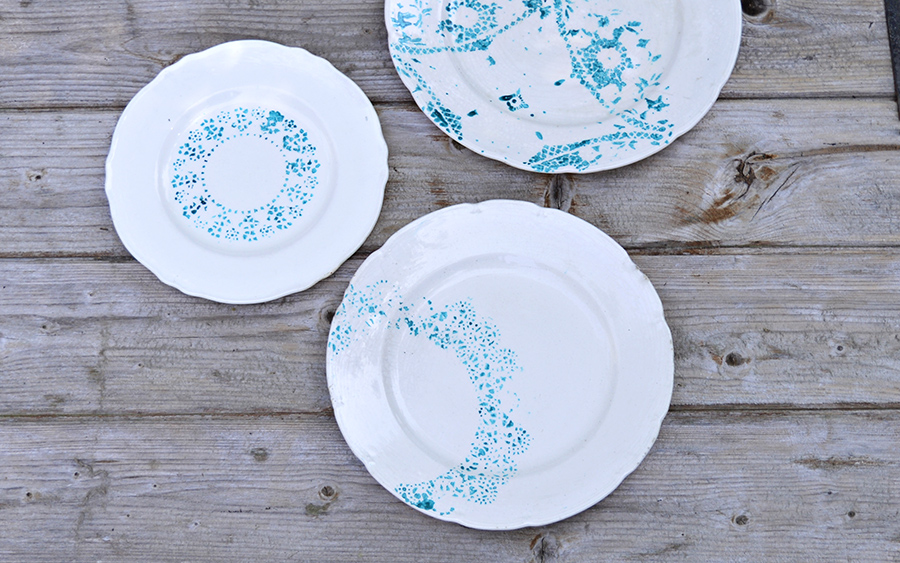 The doily stencil on the side of this bucket has definitely added some vintage country chic.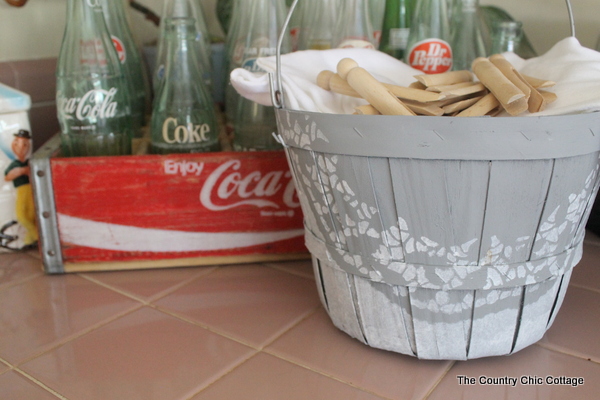 I love the way that this old kitchen stool has been upcycled with some paper doily stencils. The finished look is an amazing improvement.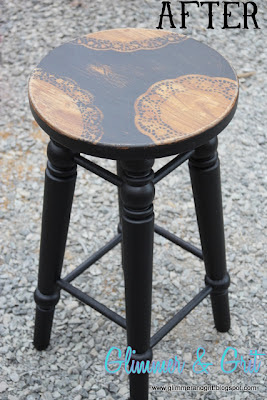 I love all these ideas for stencilling with paper doilies, and can think of a few more that I want to try out so watch this blog!
Check out these other paper doily crafts too!