Doily Stencil a Cushion / Pillow
Stencil a cushion or pillow with doilies. I gave my outdoor canvas cushions a bit of a makeover by using doilies as stencils to paint pretty patterns on them. I loved this craft. It was so easy to do. My favourite kind of craft, cheap, fun and little effort for great results. I warn you it is very addictive as the cushions are so lovely. I know I'm going to end up with too many cushions outside now.

You might remember a couple of weeks ago I made some Map Table Mats. When I was putting them away in the kitchen with all my other table stuff, such as paper napkins and cloths, I struggled to shut the drawer. It was time for a clear out! Firstly I discovered that I must stop buying paper napkins no matter how pretty they are. Secondly, I found right at the bottom a packet of paper doilies. I'm not one normally for fancy doilies, these must have been left over from the traditional English garden party we held for the Queen's diamond jubilee in 2012. These doilies did, however, give me an idea and that didn't involve cucumber sandwiches and Victoria sponge cake. I would use them as a stencil.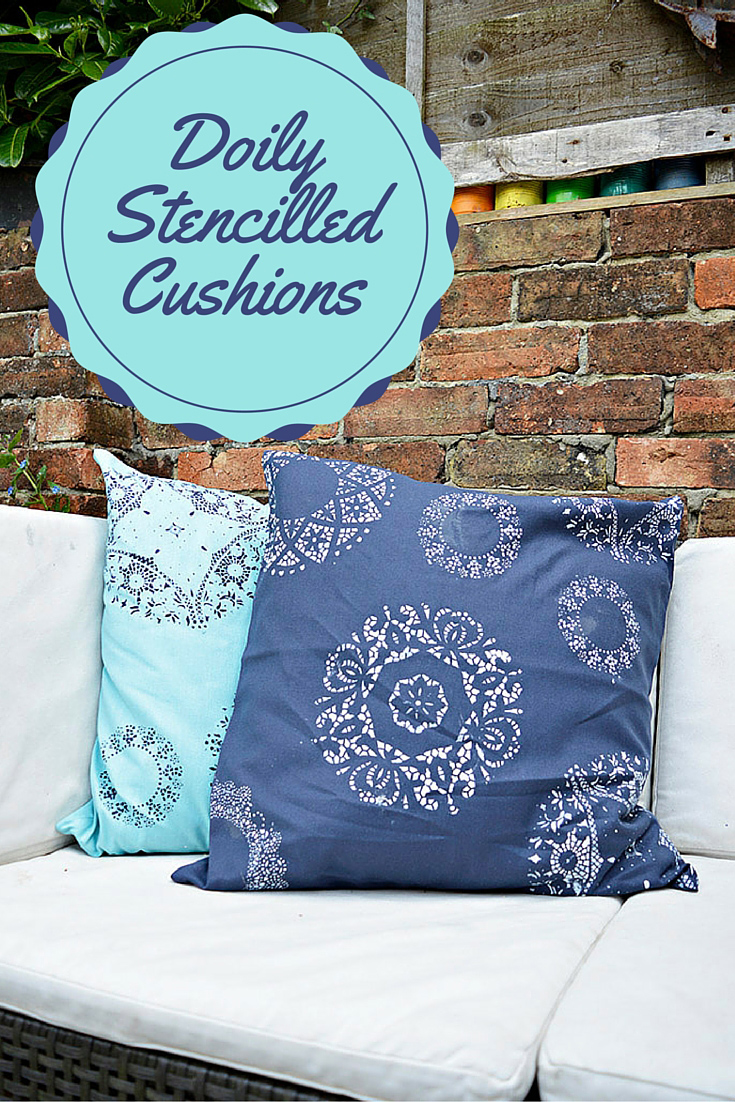 This post contains Amazon affiliate links for your convenience. Click here to see my disclosure policy.


What you need to stencil a cushion / pillow
Assortment of paper doilies
Repositionable spray mount
Acrylic Paint
Foam paint brush
Plain canvas cushion/pillow covers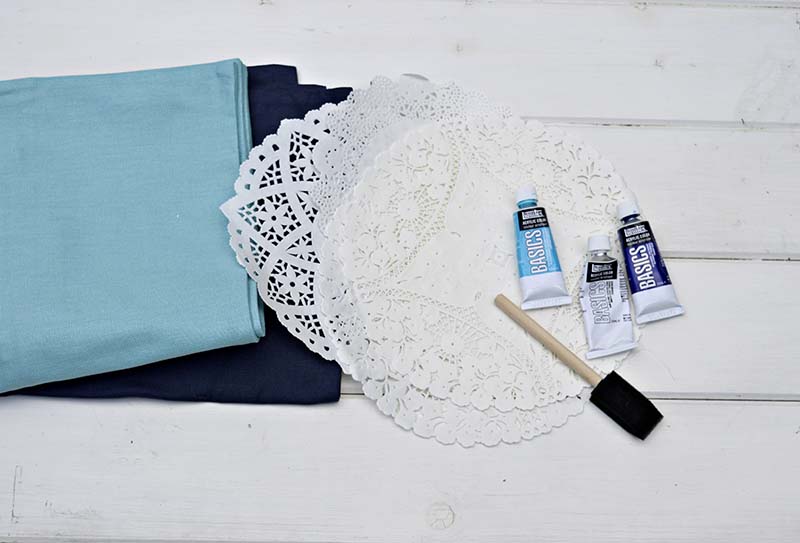 How to Doily Stencil a Cushion / Pillow
1. Remove the cover from the cushion / pillow. Using the repositionable spray mount, spray one side of your doily. Place the doily on the cushion where you want to stencil.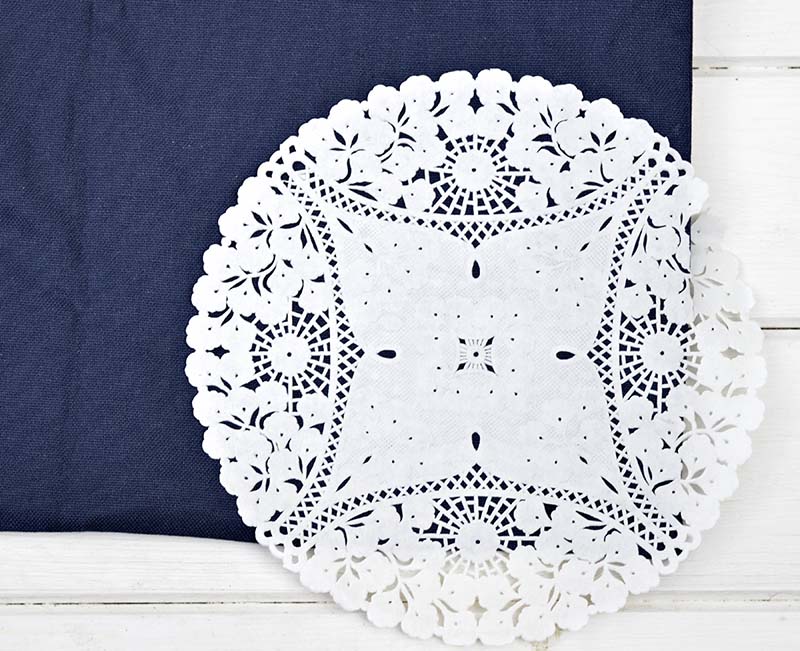 2. With your foam brush, dab acrylic paint into the holes of the doily.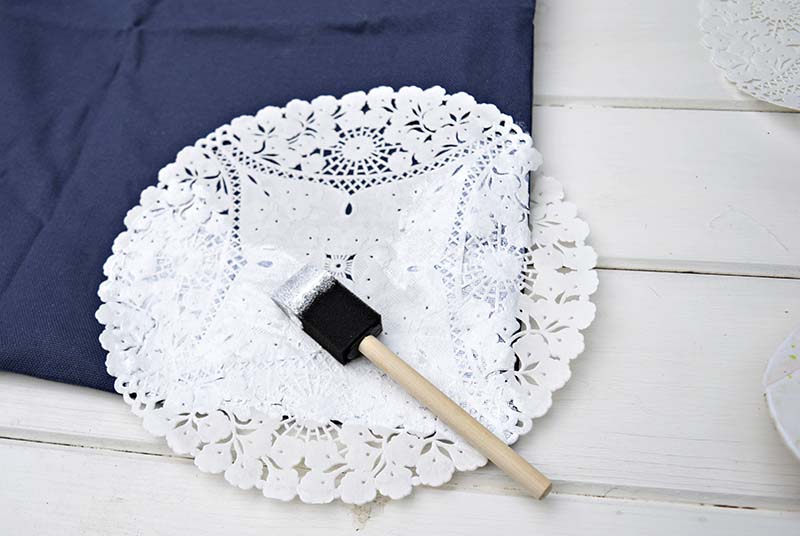 3. When finished quickly and carefully remove the doily. Don't leave the doily too long on the cushion as it will get stickier and be harder to remove.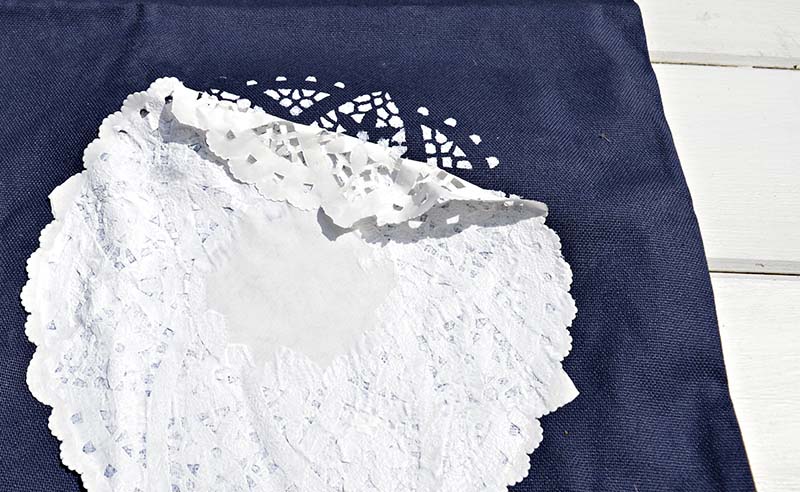 4. Repeat until you have the pattern you want. You will have to use a fresh doily each time.

5. Next you can seal and soften your stencilled cushion. Once the paint is thoroughly dry, spritz the paint with a 50/50 mixture of clear vinegar and water. Using a cloth in between the paint and the iron, iron with a hot iron.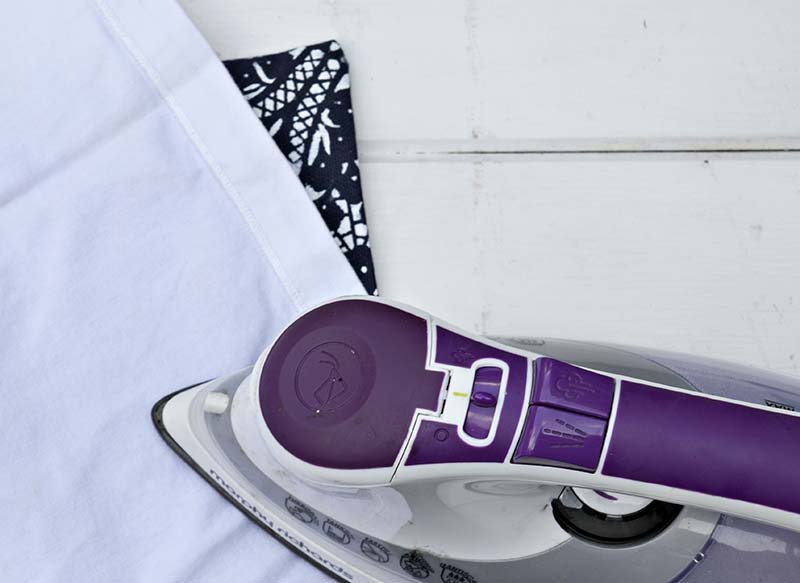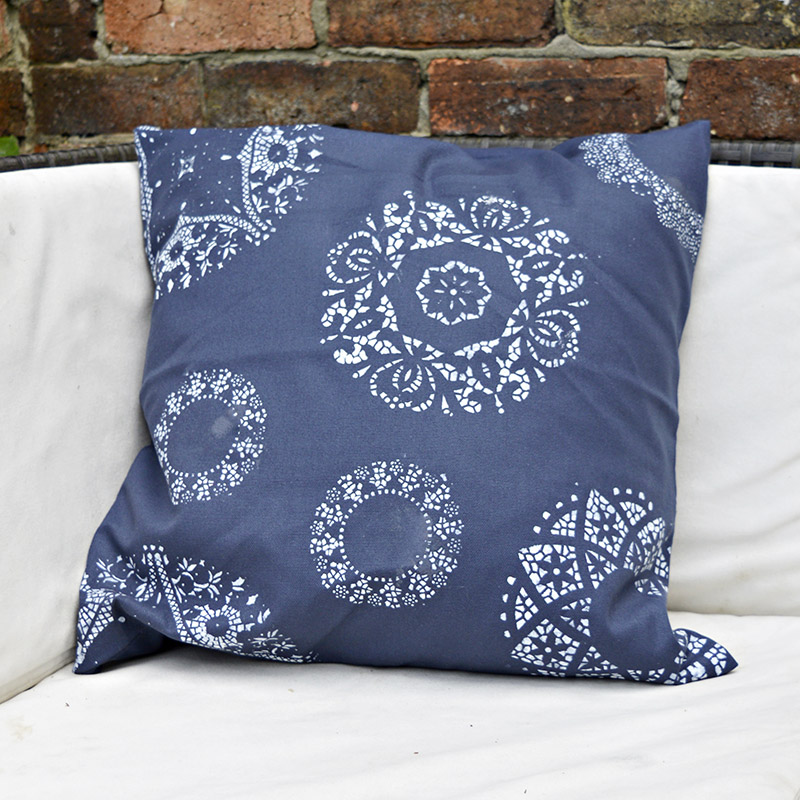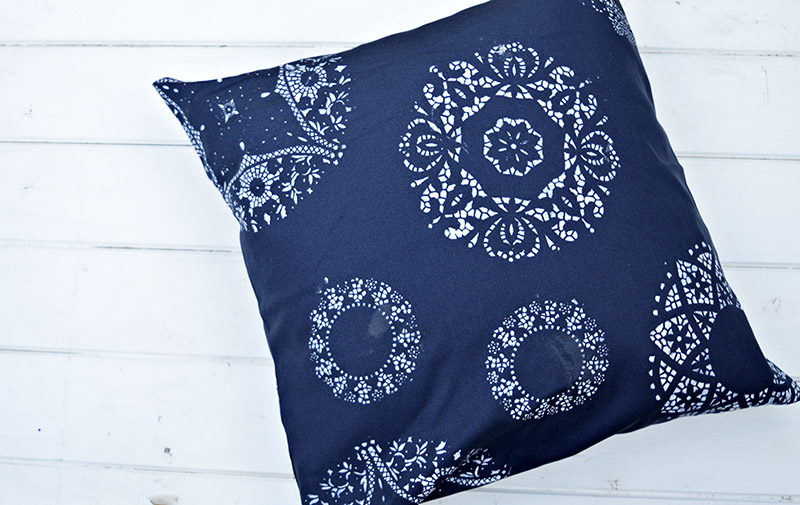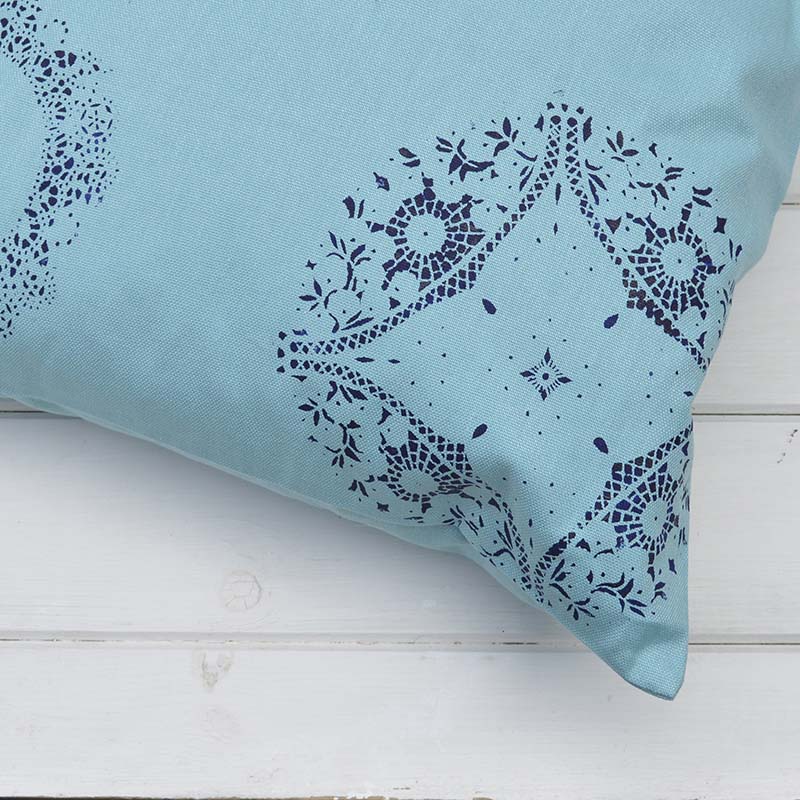 I love how these cushions turned out. It is best to use a paint colour that contrasts with your cushion cover. So if you have dark cushion covers than use a light paint. For example I used a navy blue cushion and white paint. If you have a light cushion cover use a dark paint. I had a light turquoise cushion and stenciled with a dark blue paint. I'm tempted to go and by some more colourful cushion covers and try out lots of different colour combinations.