Painted Plate Using a Paper Doily
In the past I've used doilies to stencil a cushion, this time I used them as a stencil to make a painted plate. This was another really quick and simple craft.

I have a thing about miss matched and unusual crockery, I'm always picking up great plates from shops such as Anthropologie. You've probably seen my gorgeous Lou Rota Anthropologie plates in my map table mats post. In amongst my random crockery collection are some plain vintage plates that were quite frankly rather boring.

Having revamped my boring cushions with a paper doily stencil I thought why not do the same with my plates. That's exactly what I did and personally I think its a great improvement.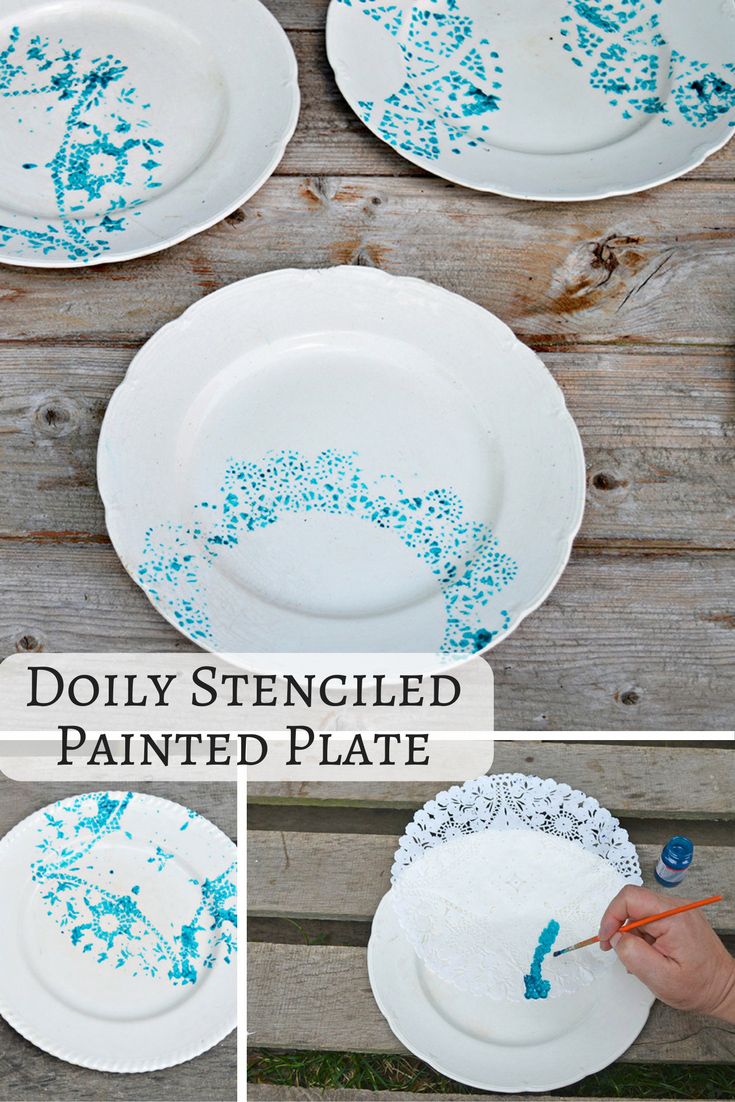 This post contains amazon affiliate links for your convenience. Click here to see my disclosure policy.

What you need for a doily painted plate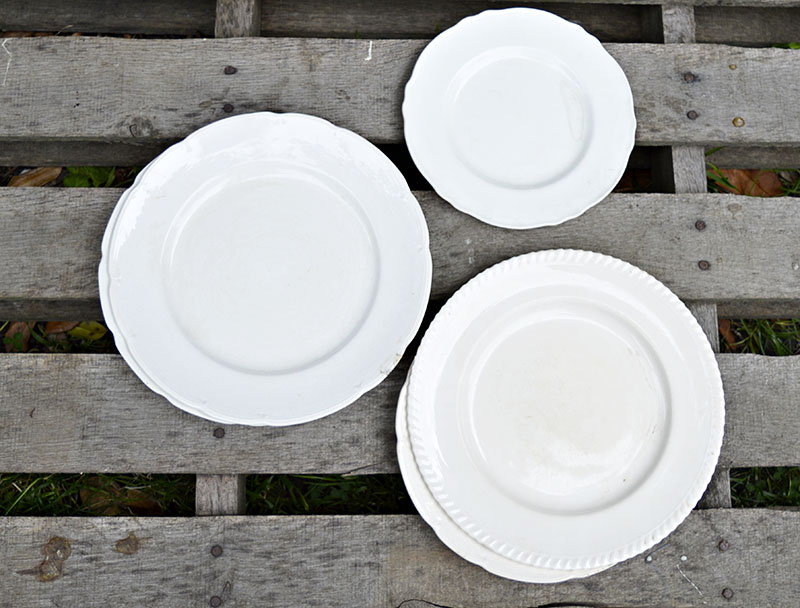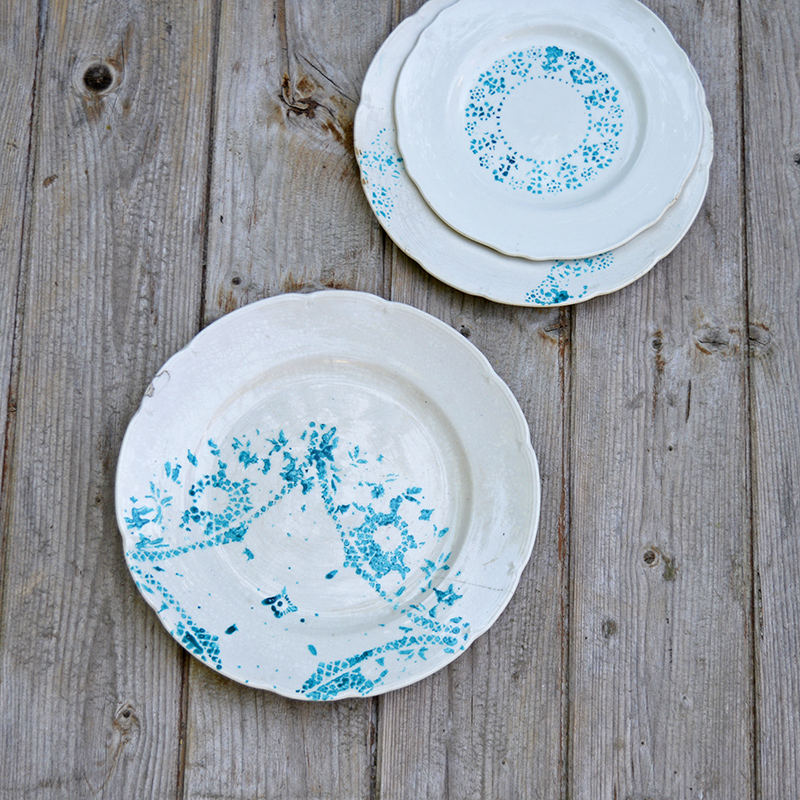 Plate – You can use any old china plate for this project. Jumble sales, thrift shops, and eBay are a good cheap source for vintage plates.
Porcelain paints in colour of your choice. There tends to be 2 types of porcelain paints, bake and no bake. For a bake painted plate you seal the plate by putting it in a hot oven and the paint tends to be more robust than the easy no bake paint. It's up to you what you choose.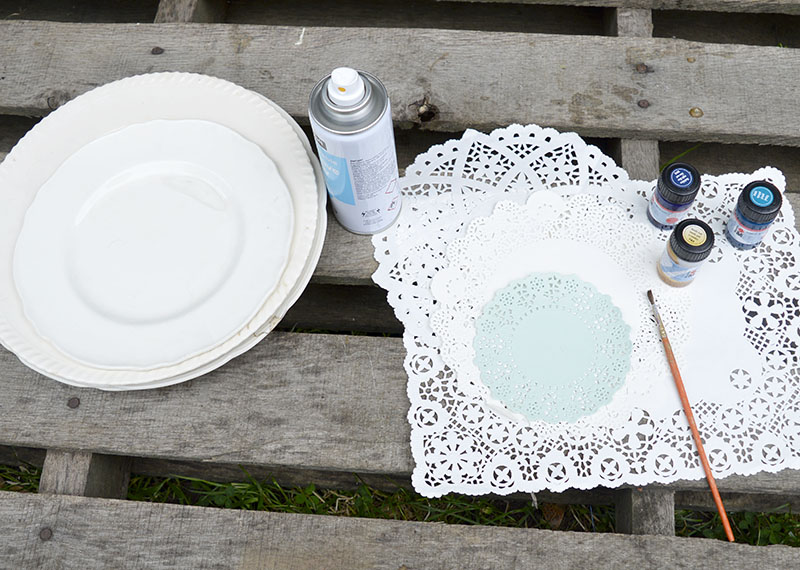 How to make a Doily painted plate
First make sure your plates are clean and dry. Spray the back of the paper doily with the repositionable spray adhesive and place on the plate where you want the paint.




Using a small brush, carefully dab the porcelain paint in the holes of your paper doilie. Be careful not to have too much paint on your brush as this may seep under the doily.





When you have completely finished painting in all the doily holes, carefully lift off your paper doily stencil.



The final stage depends on what kind of porcelain paint you used. If it is no bake then leave to dry at least for a couple of days before washing and even though it says the paint is dishwasher safe it is only up to 40c. I know most people run their dishwashers on a hot wash so I would wash your plates by hand. However, if you use the bake version of porcelain paint your painted plate will be more robust. Set the baked paint according to the instructions on the paint bottle.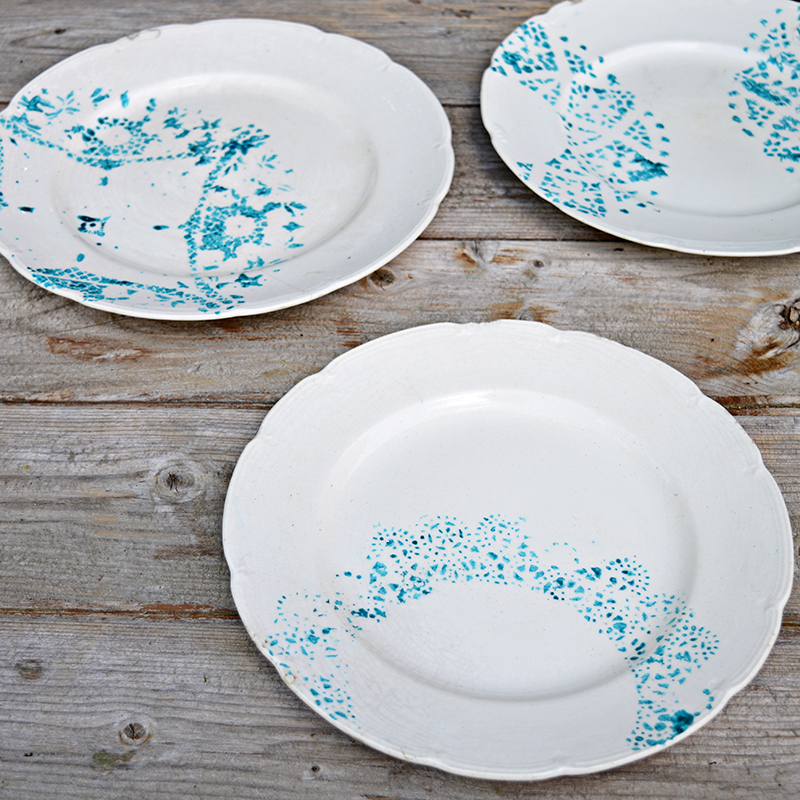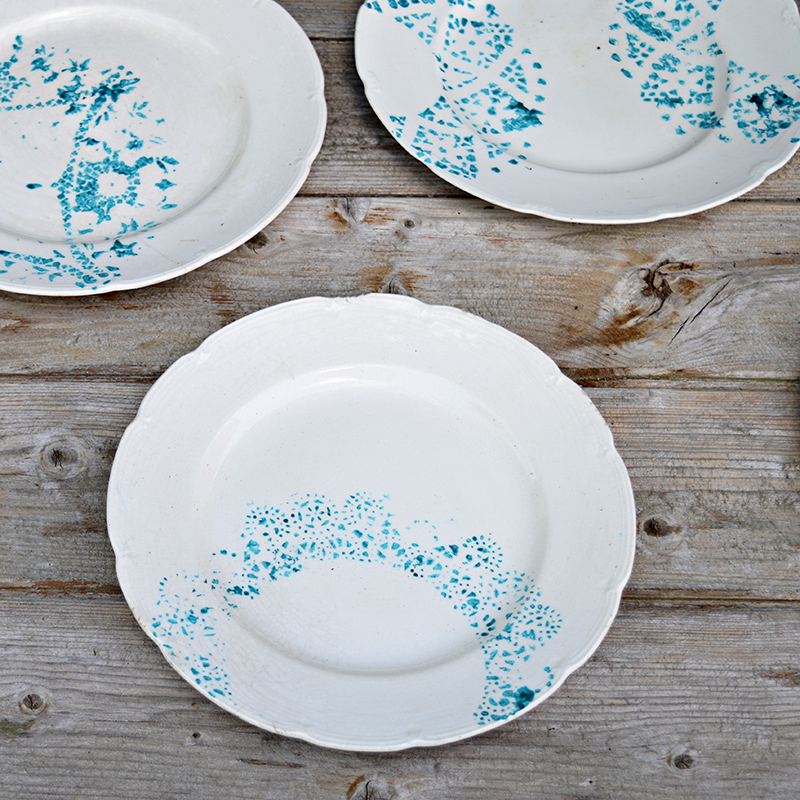 If you like the stenciled doily look then you might want to check out my post on how to stencil a cushion with a doily.