I get a kick of making things by repurposing and upcycling the things around me. But I get an even bigger kick when I make something with the scraps from these projects. This was the case with these crafty angels.
A couple of weeks ago I made some giant paper stars hanging decorations for my home from leftover Anaglypta textured wallpaper.
I didn't throw away the scraps of wallpaper from this DIY but saved them to make some gold-tipped crafty angels to add to my Christmas decorations.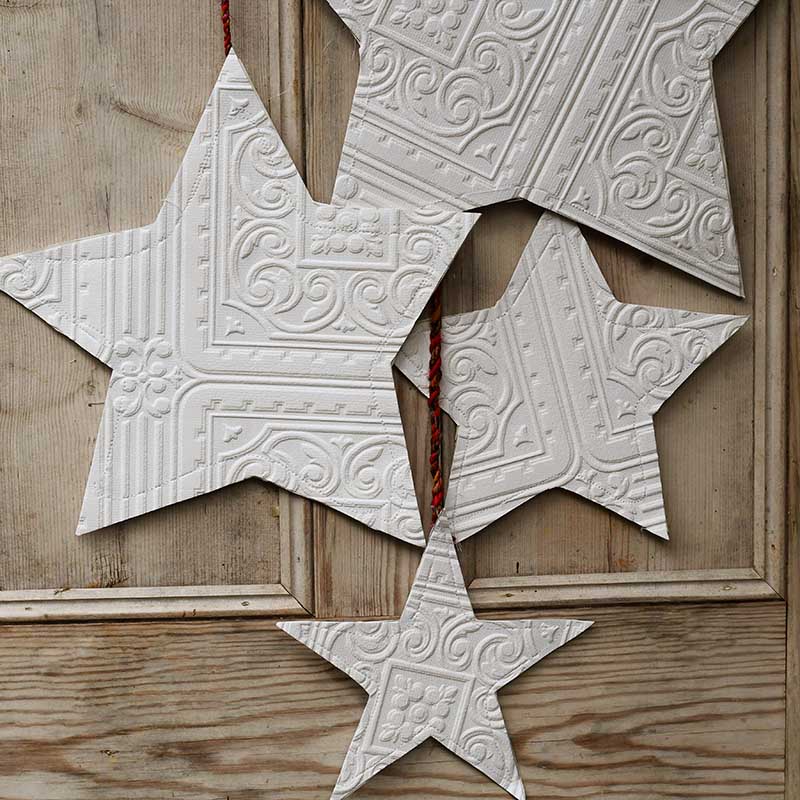 There was quite a bit of scrap wallpaper so I was able to make a few of these angel ornaments, enough to make a fun Christmas garland decoration.
Angels and stars are the two Christmas decorations that vie for the prime position on the top of the Christmas tree. I love a Christmas angel ornament and have made quite a few over the years, but it's always a star that sits on the top of my tree.
We're a participant in the Amazon Services LLC Associates Program, an affiliate advertising program designed to provide a means for us to earn fees by linking to Amazon.com and affiliated sites. As an Amazon Associate, I earn from qualifying purchases.
What You Need To Make Crafty Angels
Scraps of textured wallpaper (Anaglypta). You can pick up free samples from your local DIY/home store.
Angel wing template – I had a wooden angel wing shape which I used for this craft. However, there are lots of free templates on Pinterest just pick a wing shape that you like.
Cream off/white paint
Sewing Machine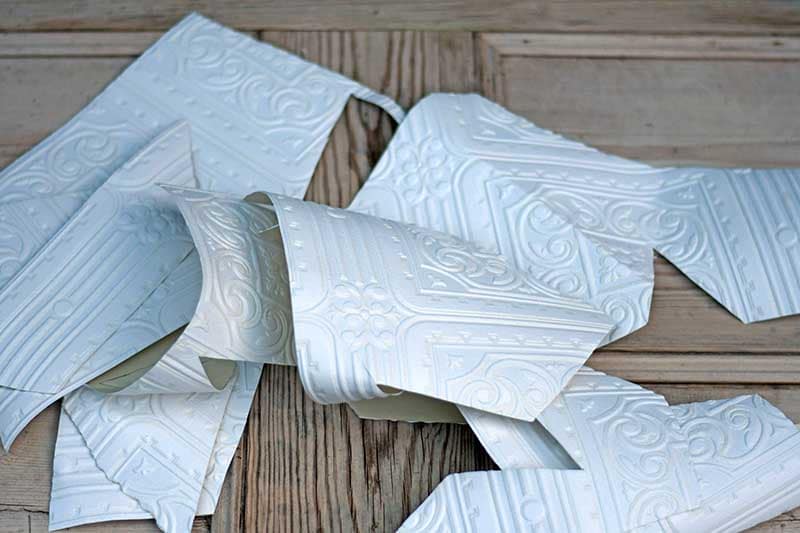 How To Make Angel Ornaments
1. The first thing to do is to place the angel template onto the wallpaper scraps and draw around it. Then, cut out 2 angels for each paper crafty angel ornament you make.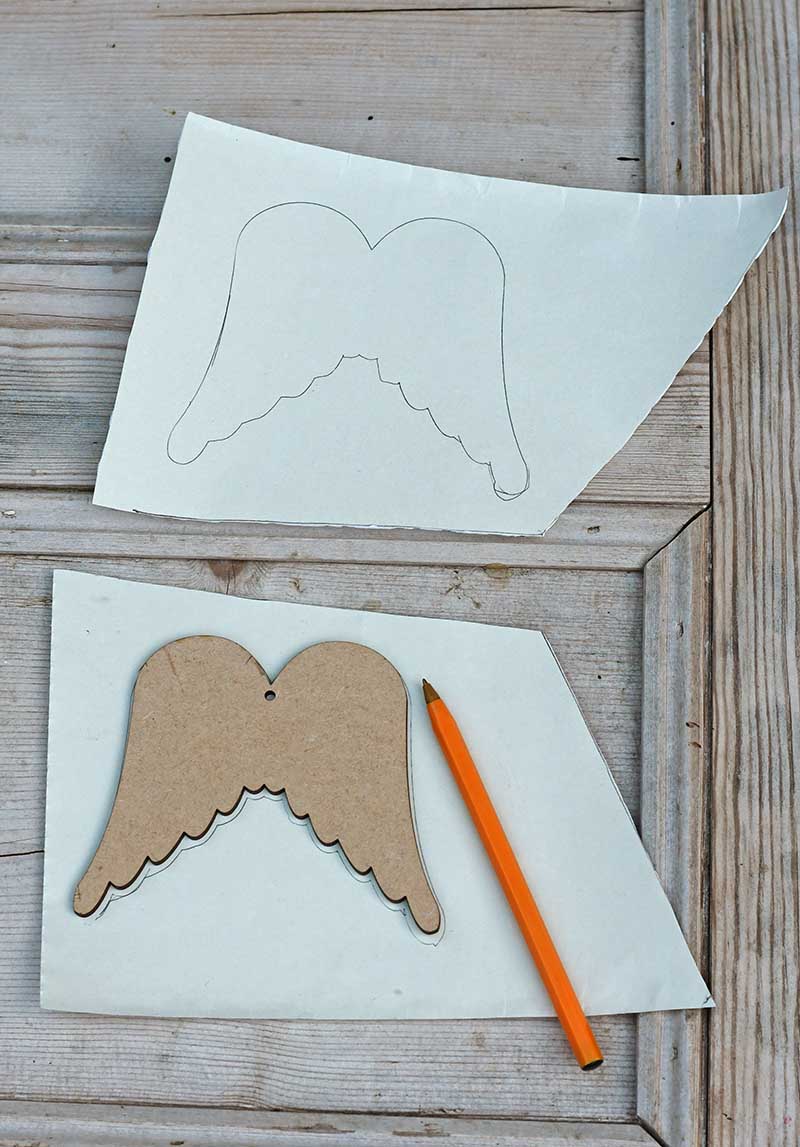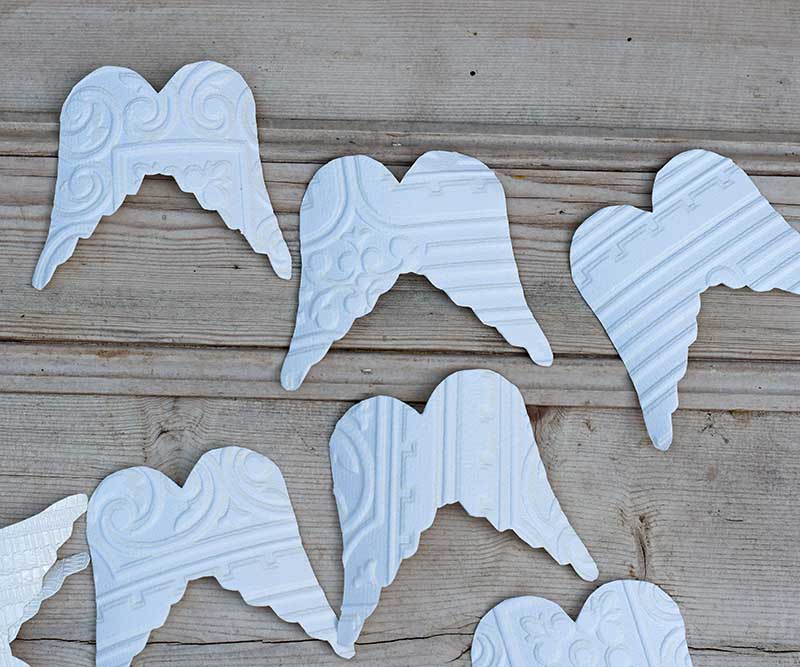 2. Next, place two of the angel wings wrong sides together and then stitch together on a sewing machine. Just like I did with the paper stars.
The white of the wallpaper was a bit too bright. I decided to paint the stars a more creamy off white colour with a sample pot I had in my shed. This also made them more matt.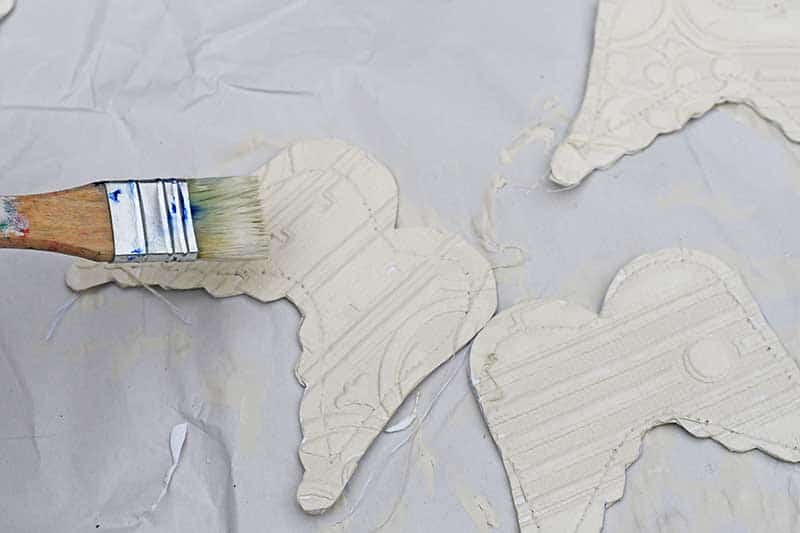 3. Next, I made these crafty angel wings a bit more interesting by giving them gold tips. I did this by applying gilding size to the tips of the wings. I then brushed on gold leaf.
Be gentle with the gold leaf it is very delicate. That is why I use a brush. The gold leaf will stick to the size. Any excess gold leaf just brushes away.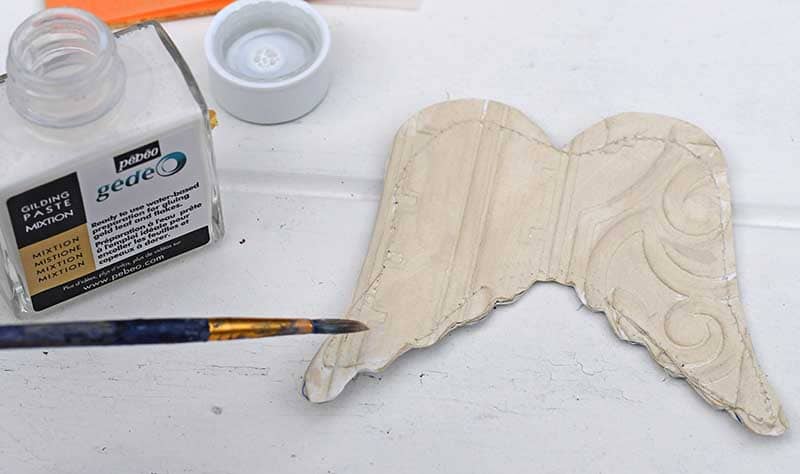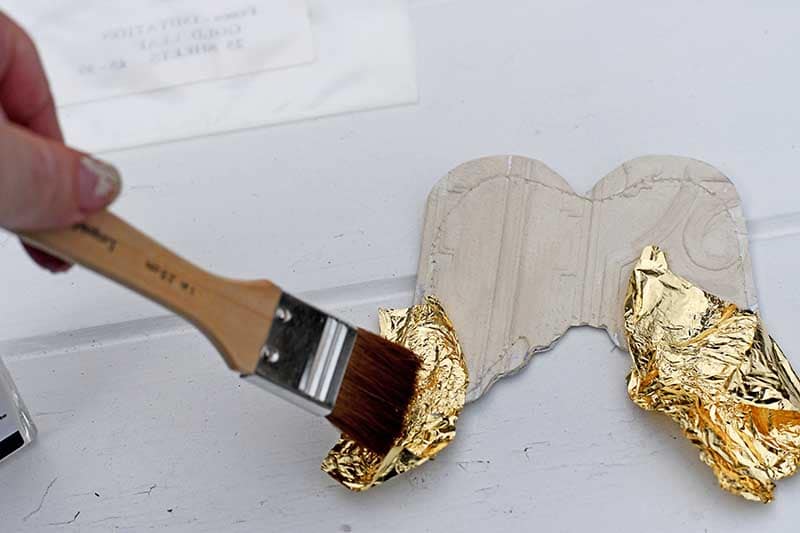 4. Finish off the crafty angel wing ornaments by adding some ribbon to hang them from. I used a glitter velvet gold ribbon to compliment the gold leaf wingtips.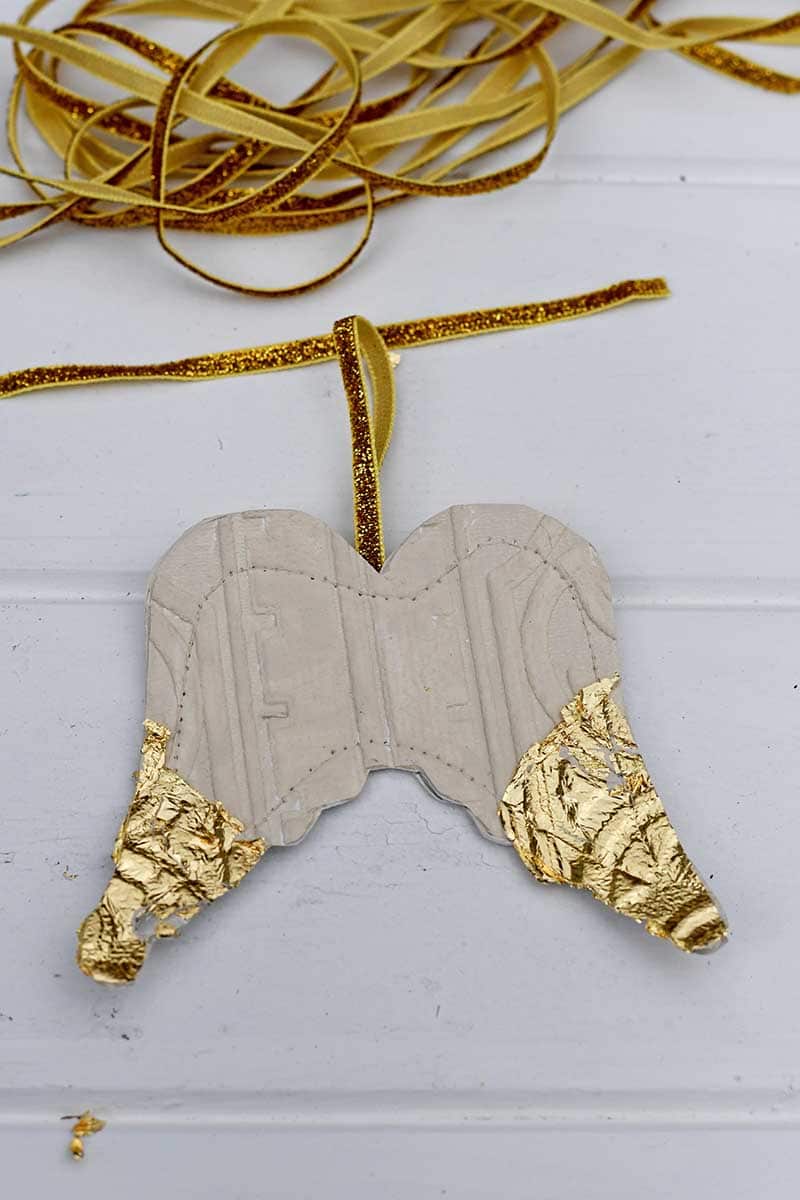 I managed to make quite a few of these paper angel wing ornaments with the scraps I had. There were enough to make a garland with them by simply hanging them from some of the upcycled twine I had leftover from the hanging stars.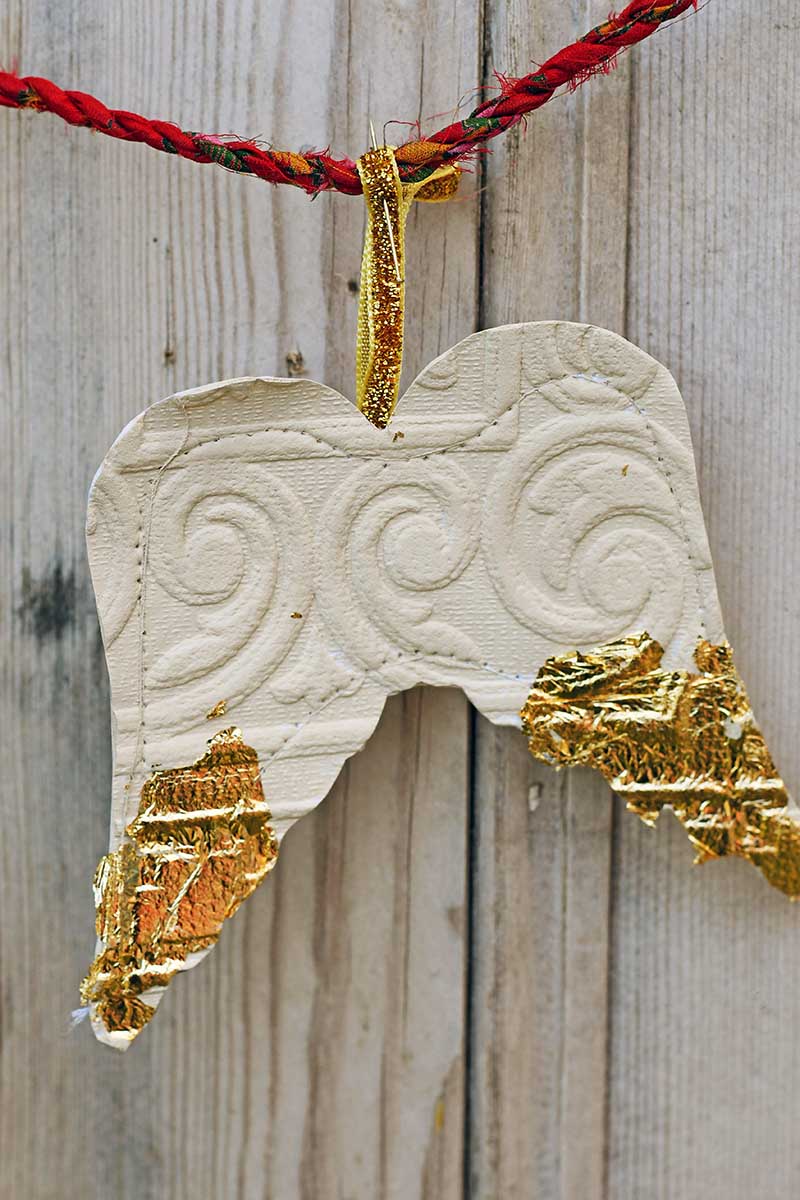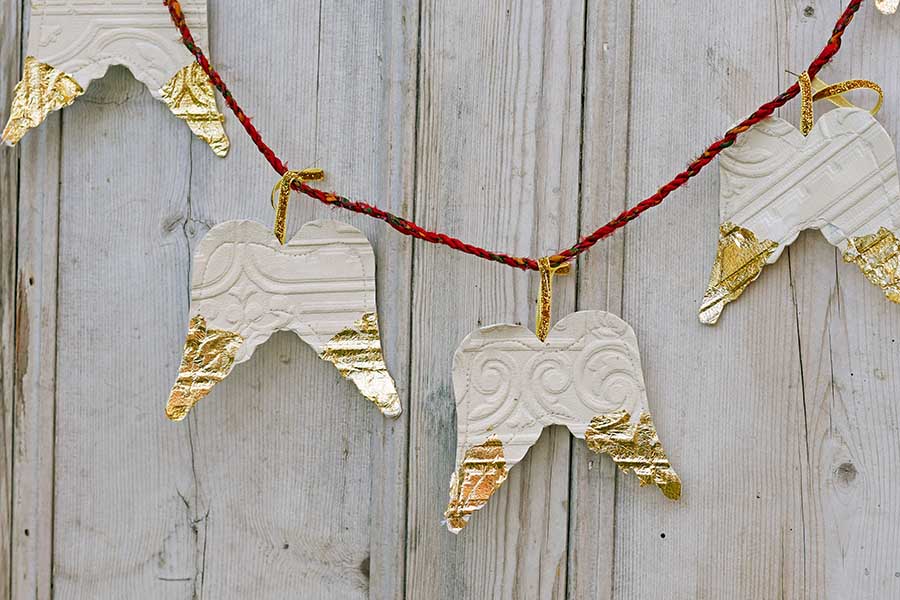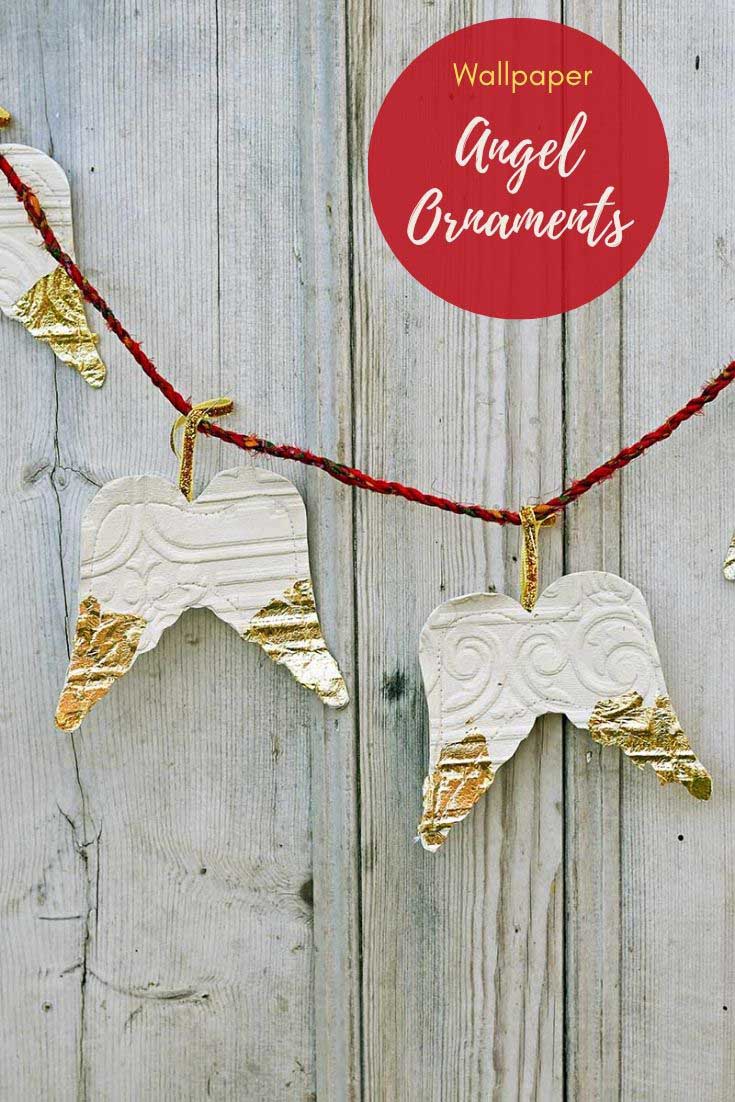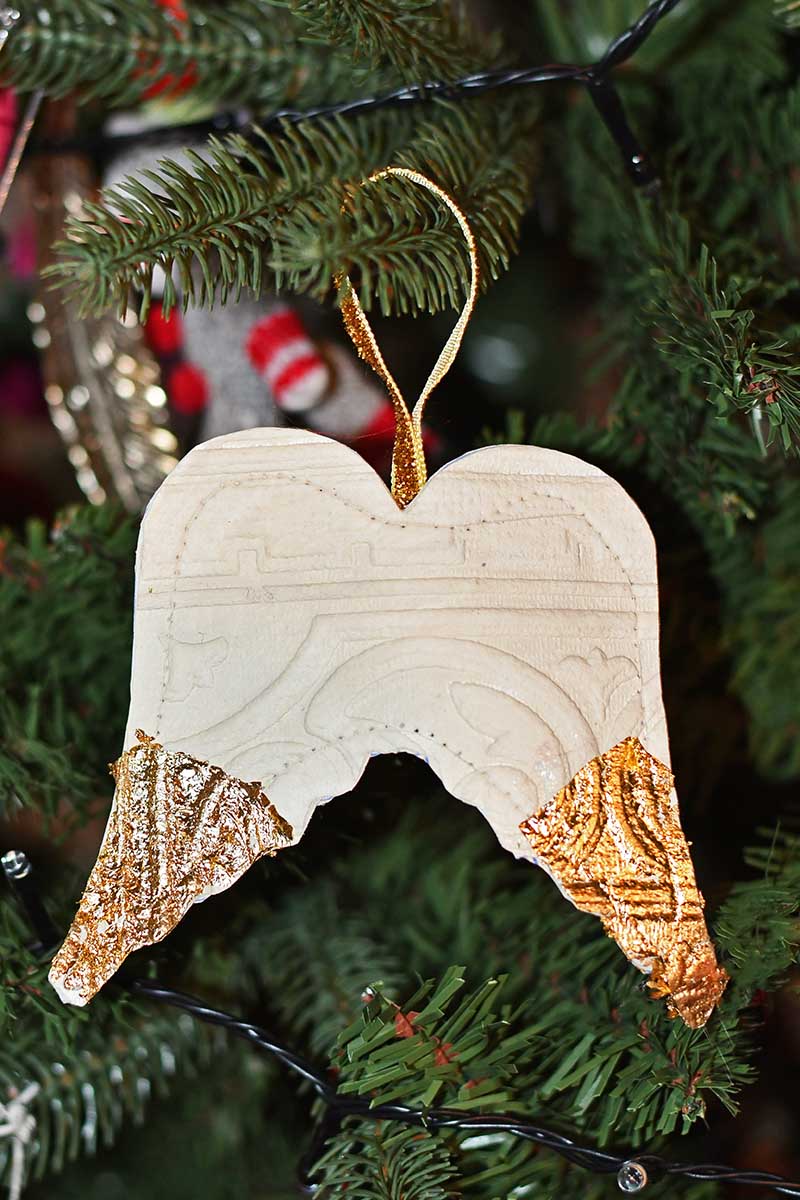 These aren't the first crafty angel ornaments I have made for Christmas decorations. Angels seem to be a favourite theme of mine when it comes to Christmas crafting.
In the past, I have made some angel ornaments out of upcycled shuttlecocks. Last week I made some very simple rustic angels out of denim. I've even used old doilies in the past to make some crafty angel wings.
The biggest angel wings decor I have made is out of old maps and it hangs above my bed.
For more paper home decor crafts visit here.