Besides the day itself, one of my favourite things about Christmas is the crafting. Every year I love to make a selection of unique homemade Christmas ornaments to add to my collection of festive decorations.
Most of the handcrafted Christmas ornaments I make are from the things around me. I love to repurpose old sweaters into felt and use this to make many ornaments. Other favourite materials to use are old denim jeans and out of date road maps.
Maps are actually a great way of adding extra sentimentality to handmade Christmas ornaments. Especially if you use maps of places that have special significance to your family.
Not only by making your own homemade Christmas ornaments to you get something unique and affordable for your home, but you can also reap all the benefits of upcycling.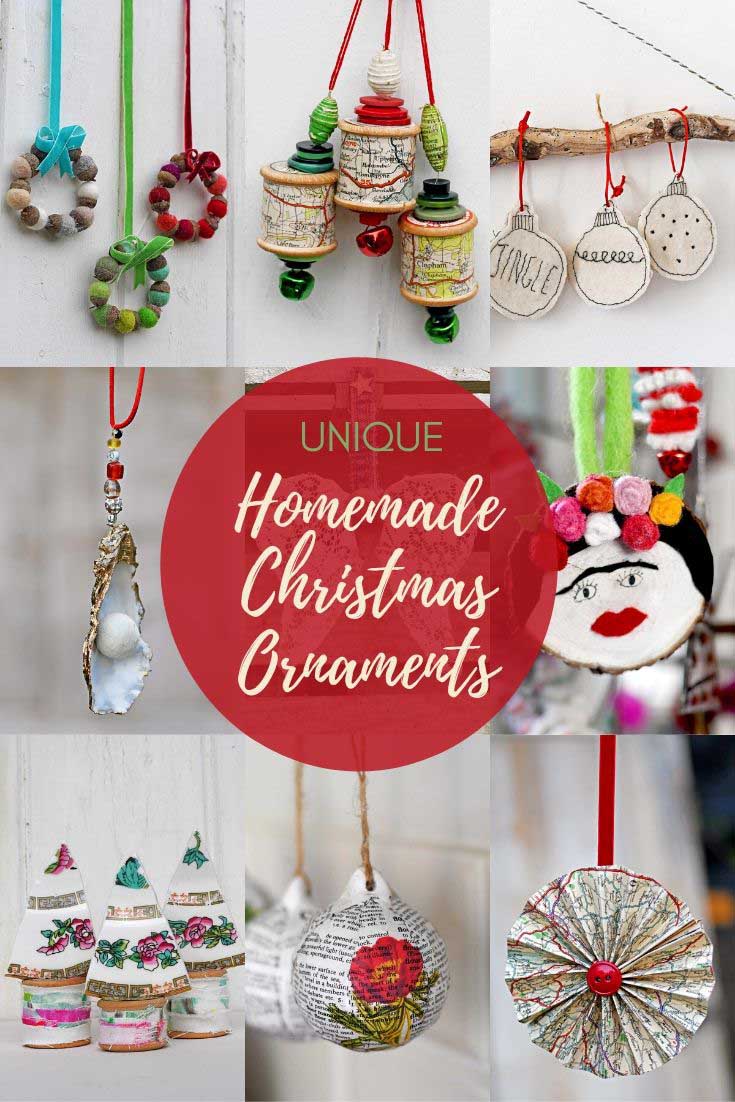 We're a participant in the Amazon Services LLC Associates Program, an affiliate advertising program designed to provide a means for us to earn fees by linking to Amazon.com and affiliated sites. As an Amazon Associate, I earn from qualifying purchases.
Unique Homemade Christmas Ornaments To Make
A collection of fabulous Christmas crafts. Many are made from repurposed and upcycled materials.