Besides the day, one of my favourite things about Christmas is the crafting. Every year I love to make a selection of unique homemade Christmas ornaments to add to my collection of festive decorations.
I'm noisy at Christmas and love to check out everyone's Christmas trees. My favourite is the ones decorated with a miss mash of homemade ornaments.
The tree may not look Instagram-perfect, but they are the most interesting. Often there can be some lovely stories behind the homemade ornaments.
Most of the handcrafted Christmas ornaments I make are from the things around me. I love repurposing old sweaters into felt and use this to create many decorations. Other favourite materials are old denim jeans, tin cans and road maps.
Maps are a great way of adding extra sentimentality to handmade Christmas ornaments, especially if you use maps of places of particular significance to your family.
Not only do you make your own homemade Christmas ornaments to get something unique and affordable for your home, but you can also reap all the benefits of upcycling.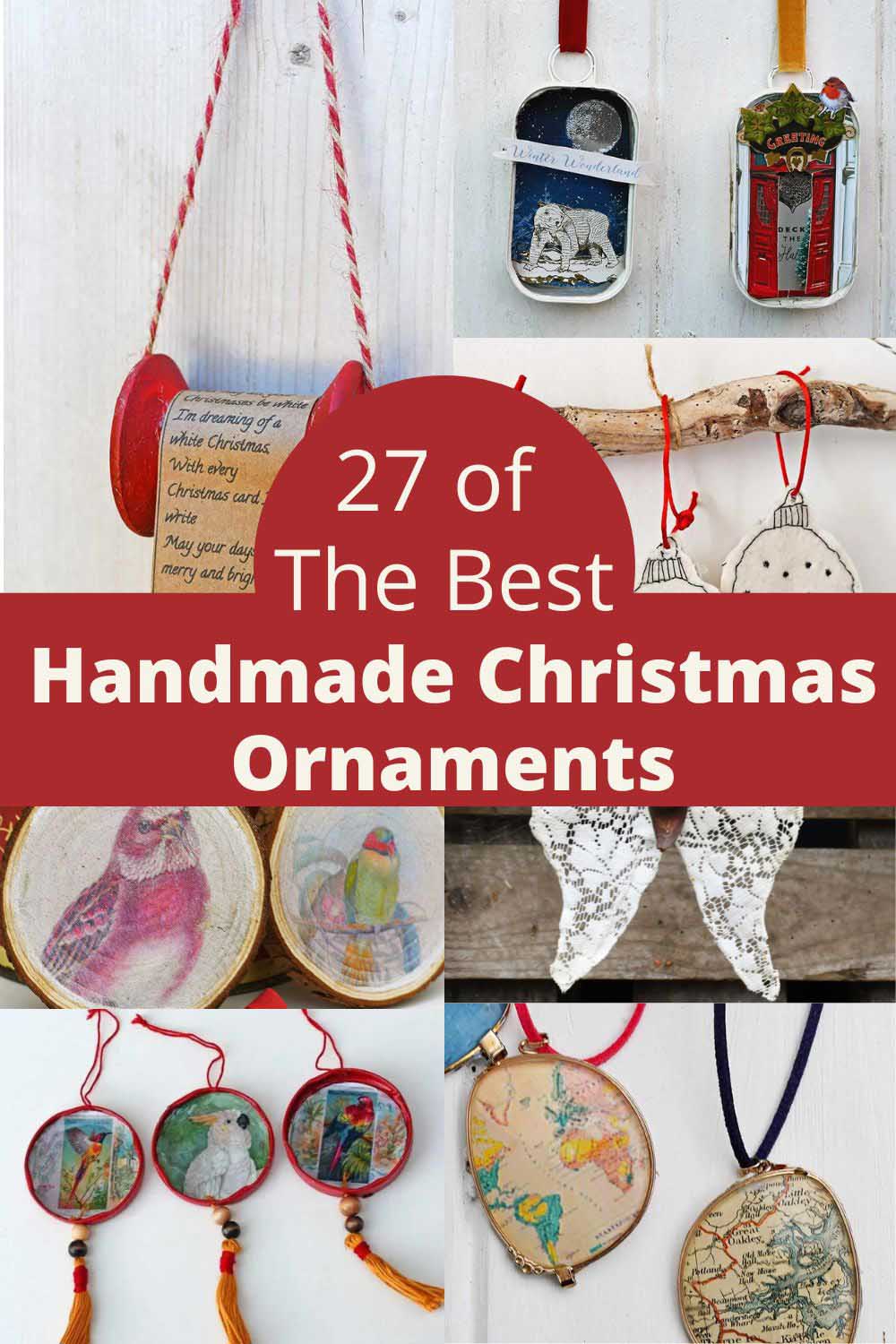 Unique Homemade Christmas Ornaments To Make
A collection of fabulous Christmas crafts. Many are made from repurposed and upcycled materials—an affordable way to decorate your home this Christmas, easy crafts suitable for adults and children.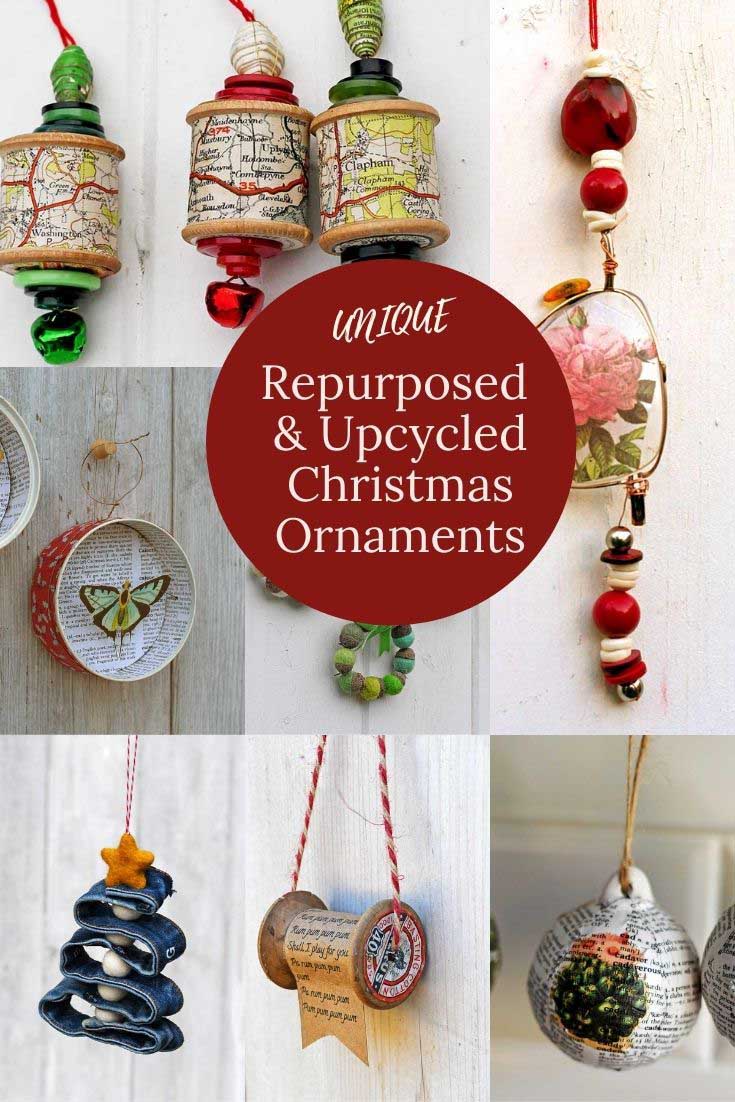 Many of the ornament ideas use vintage images; Pictureboxblue is a good source for free vintage Christmas pictures, including Christmas botanicals and Scandinavian Christmas Cards.