Repurposed Doilie Angel Wings Christmas Ornament
Angel wings Christmas ornaments seem to be the Christmas decoration of the year. Or maybe it's just me noticing them because I love the trend! I thought I'd join in with my own repurposed version of angel wings.
I have made some angel wings Christmas ornaments in the past with my upcycled shuttlecock angel. Vintage doilies where used this time to create the angel wings. These are small angel wings ornaments, perfect for hanging on the tree. I do like those dramatic angel wings, you see for hanging on the walls. I may make some of those another day!
I got the idea for these repurposed angel wings from the fabric flowers I made in the spring. The method for both crafts is very similar, stretching fabric over a wire frame.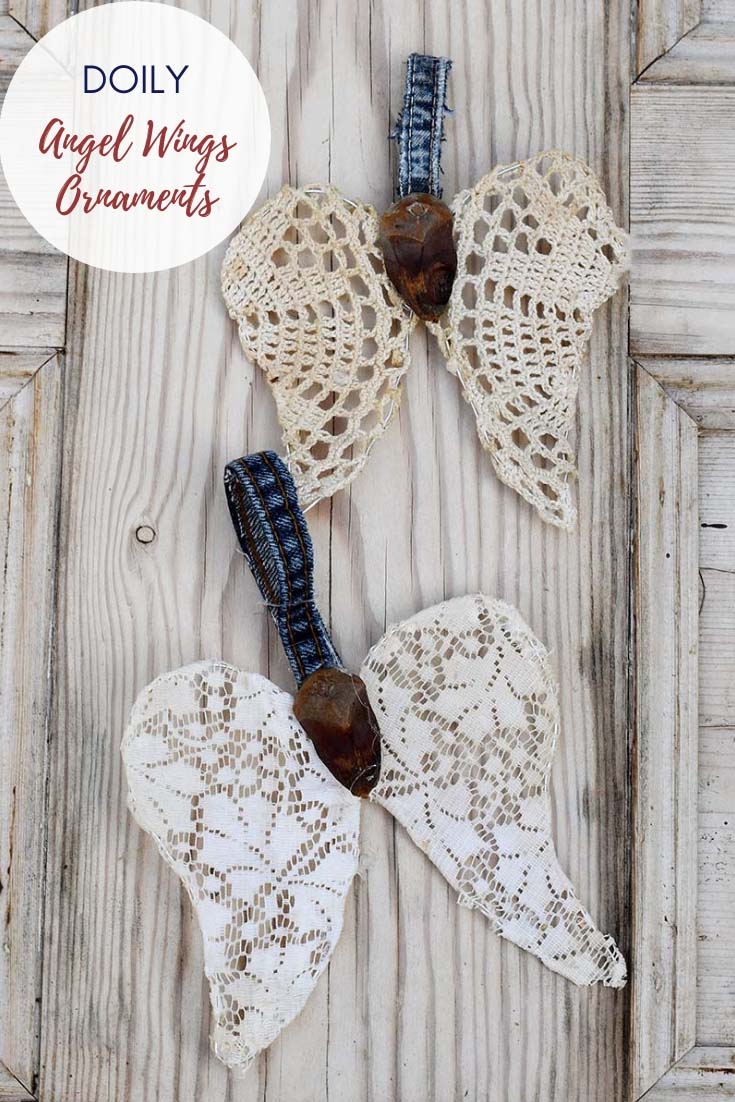 This post contains Amazon affiliate links for your convenience. Click here to see my disclosure policy.
What You need to make an Angel wings Christmas Ornament
Cloth Doilies – If you don't have any, these can normally picked up very cheaply at thrift/charity stores.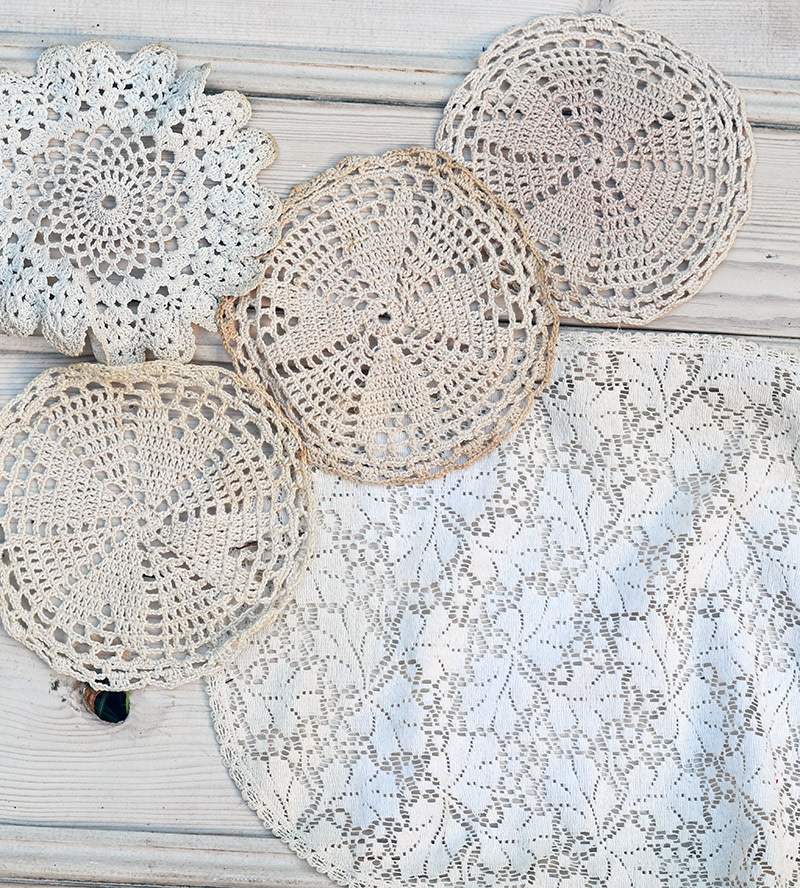 Silver craft wire– You want wire that is easy to bend but still holds it's shape well.
Wooden bead or bark about 2cm and something to form a hanging loop (twine or denim seam)
How to make an Angel wings Christmas Ornament
First draw 2 angel wings the size you want your ornament. You can download my wing template here.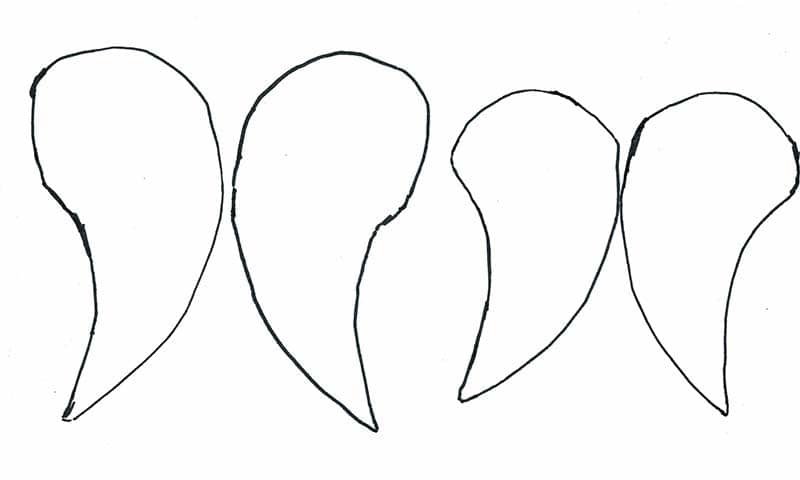 Cut out the wings template and nail them to the cork board to make a frame for the craft wire. Starting where the wings will join, wrap the craft wire around the frame. Leave a little excess wire at the join, this will be used to fix the wings together.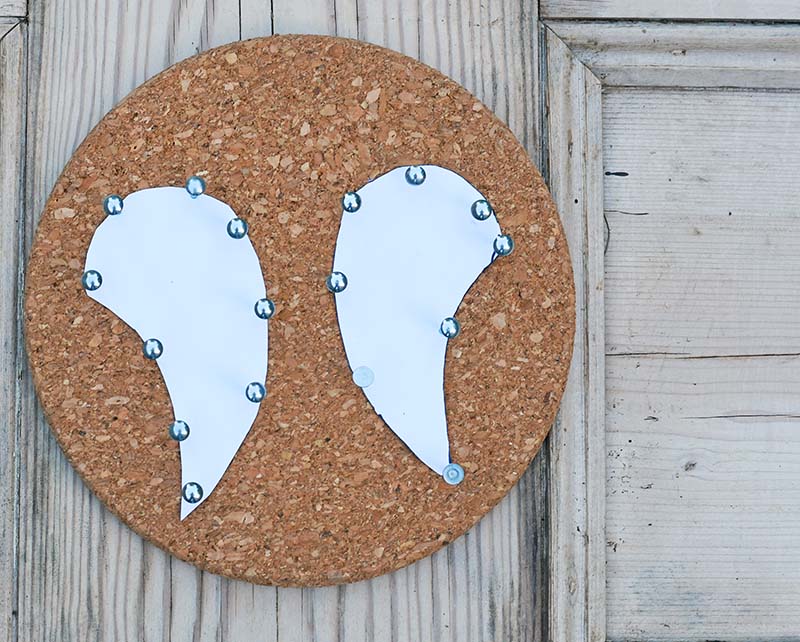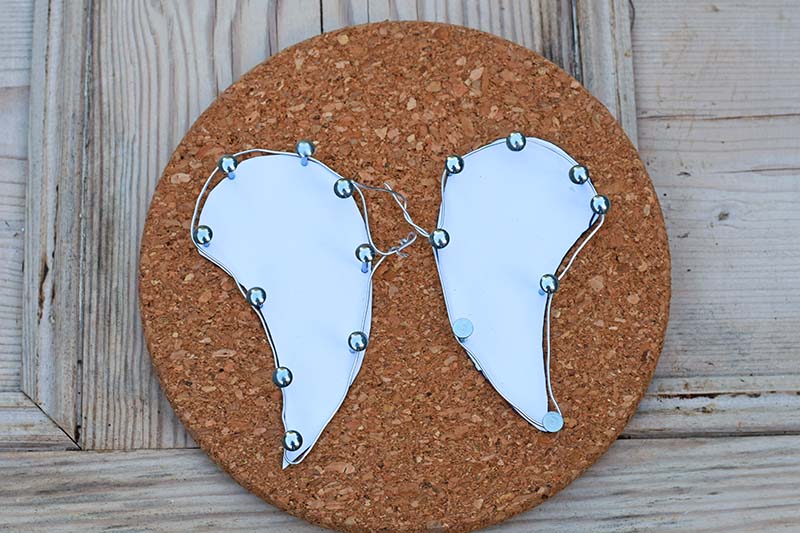 Next, carefully remove the wire wing from the frame and cover it with glue and stick it to the doily. Leave the wire on the doily until the glue dries. Once dry, using scissors trim the doily to about 5mm around the frame. Apply more glue to the wire and wrap the edge of doily around the wire frame. Hold the doily in place with small craft pegs, until the glue has set.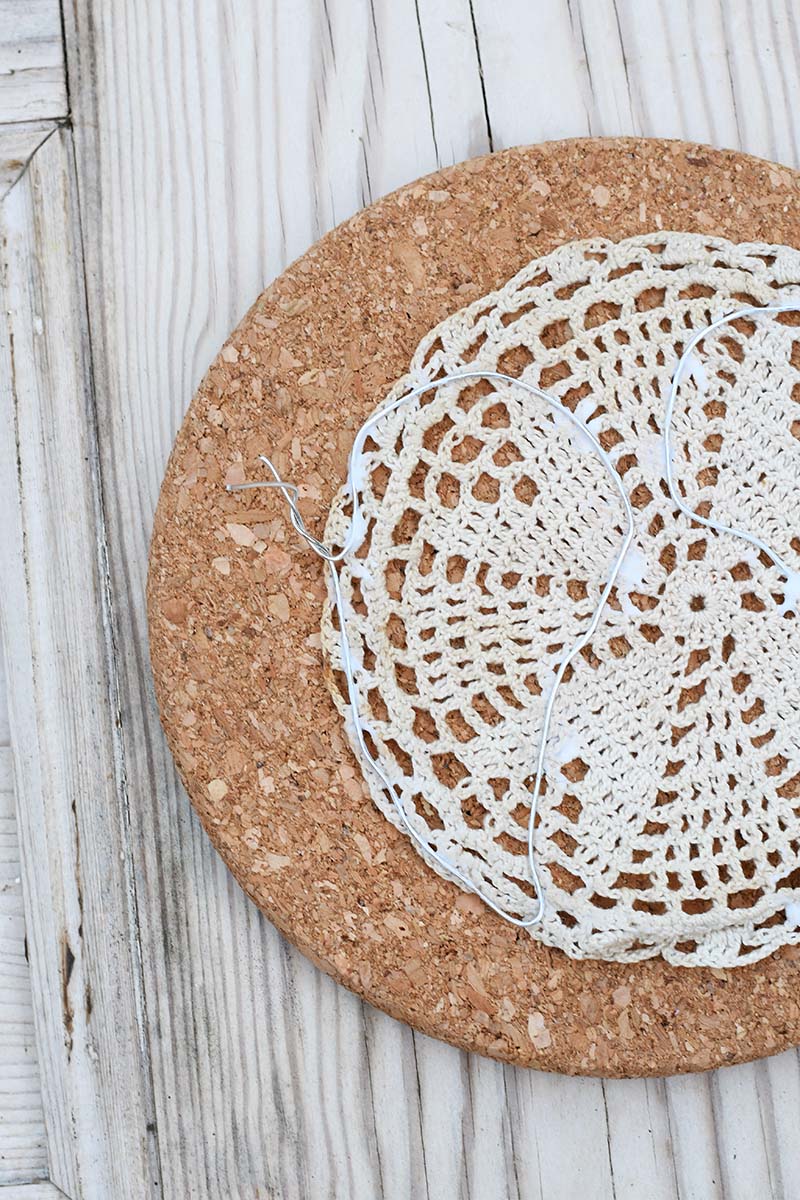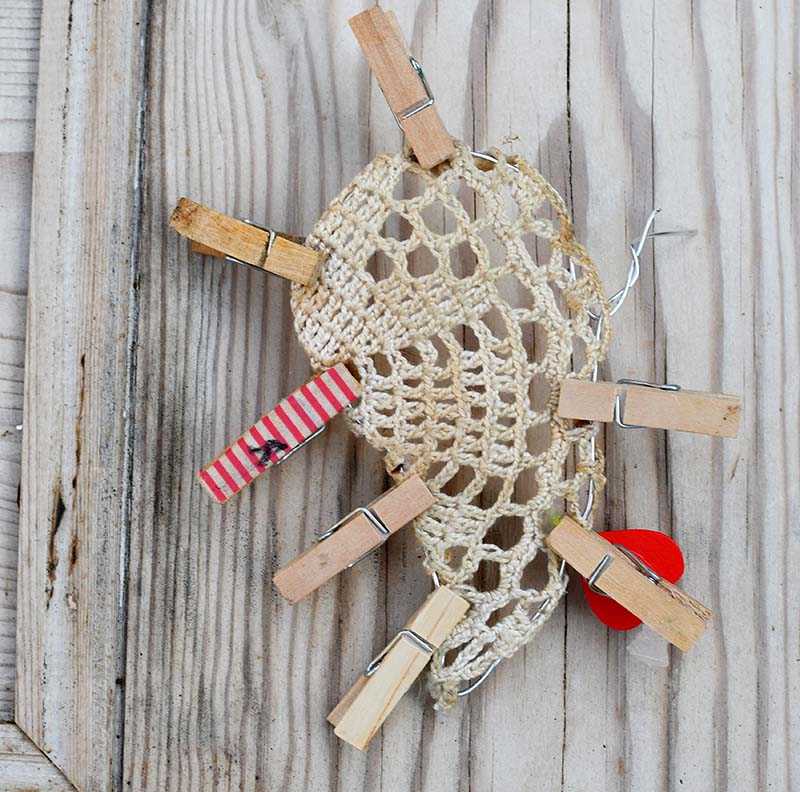 Once the glue has dried remove the craft pegs. Fix the angel wings Christmas ornament together as a pair by twisting the exposed wires together. To hide the wire join stick either a piece of bark or the petal from a large pine cone to the front of the join. I used a hot glue gun for this. I also glued a denim loop onto the back of the angel wings Christmas ornament for hanging.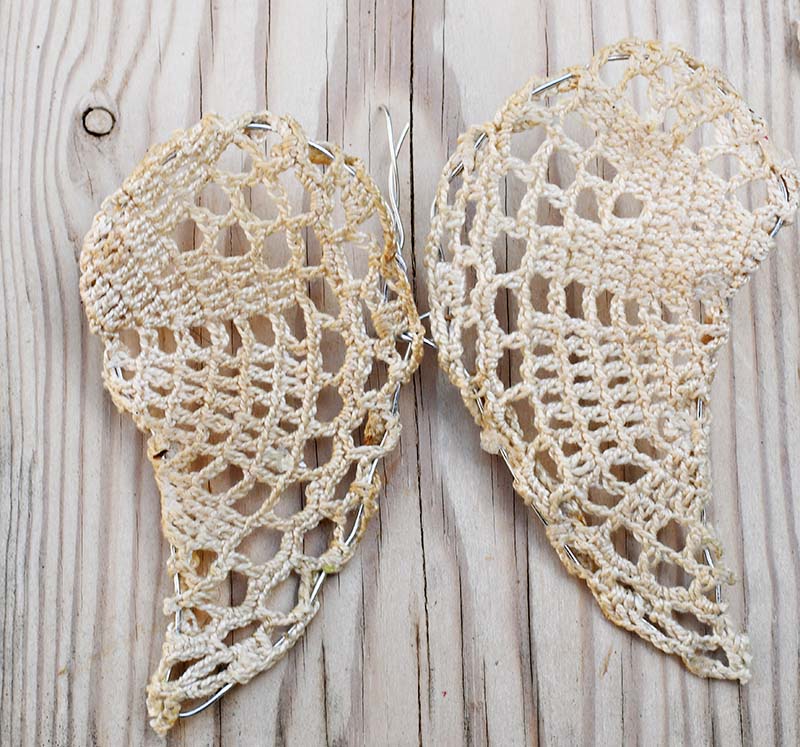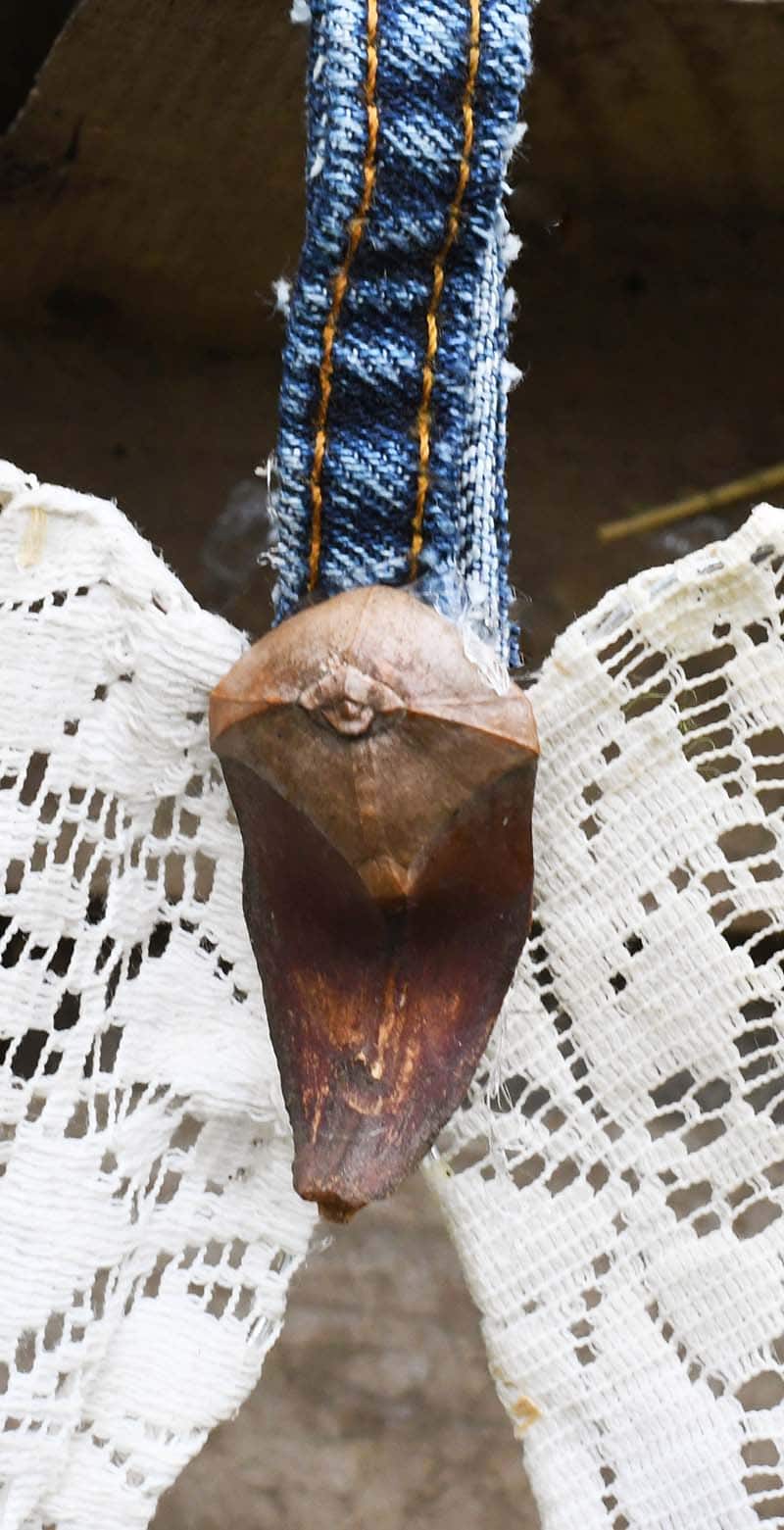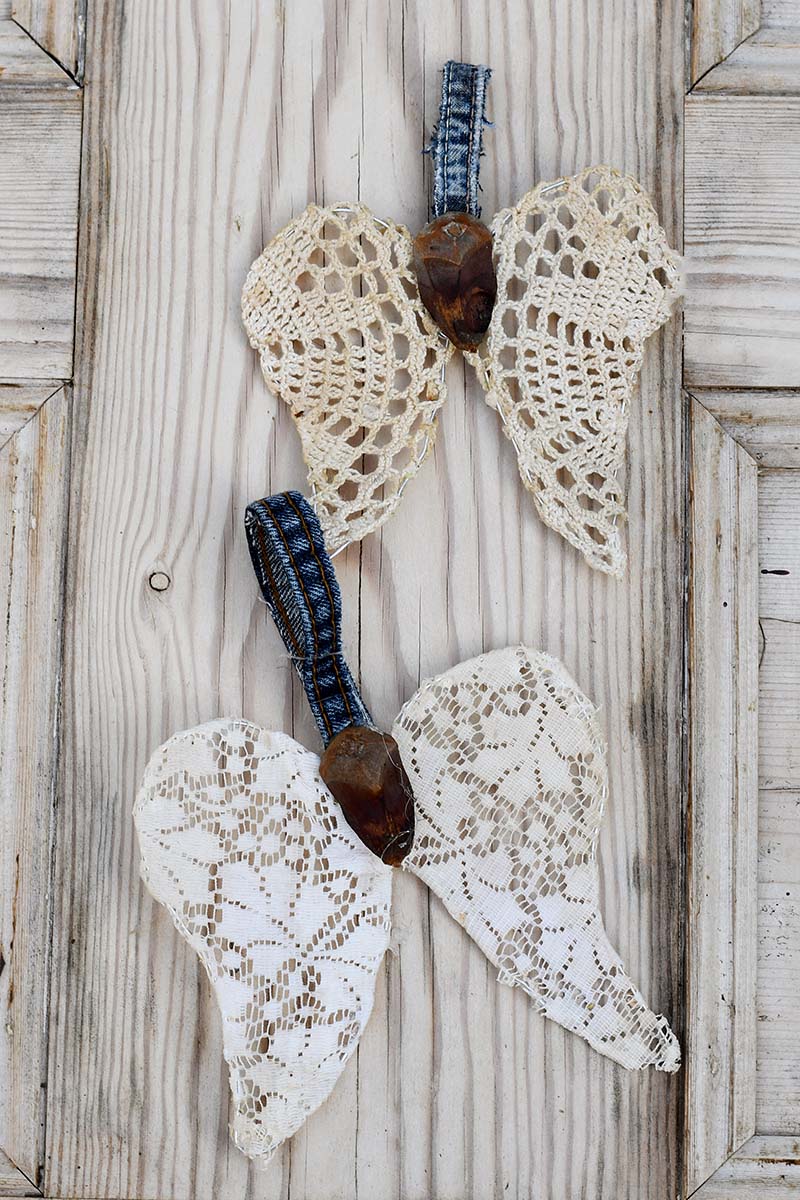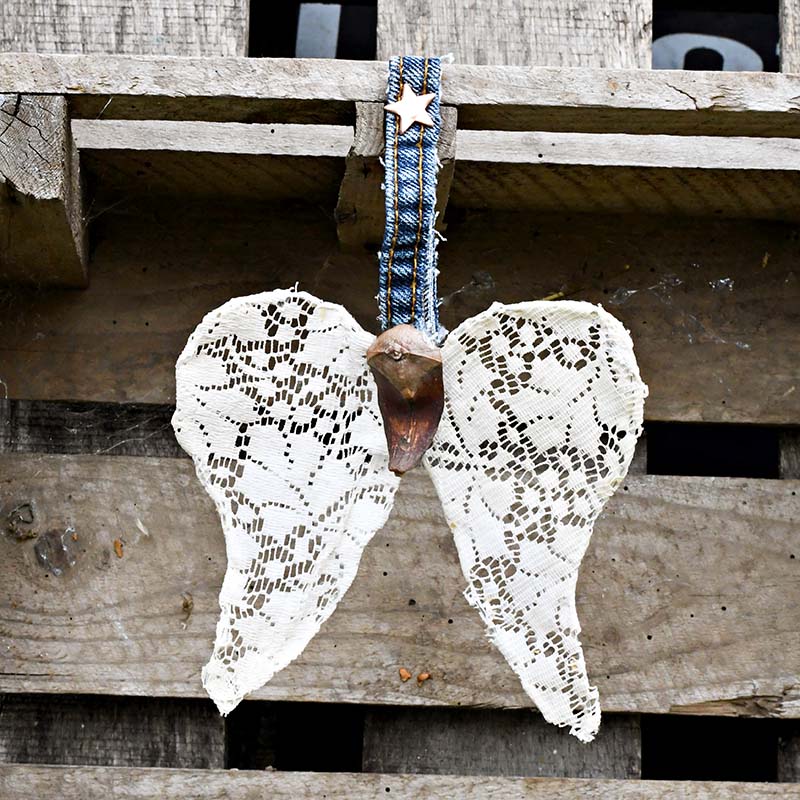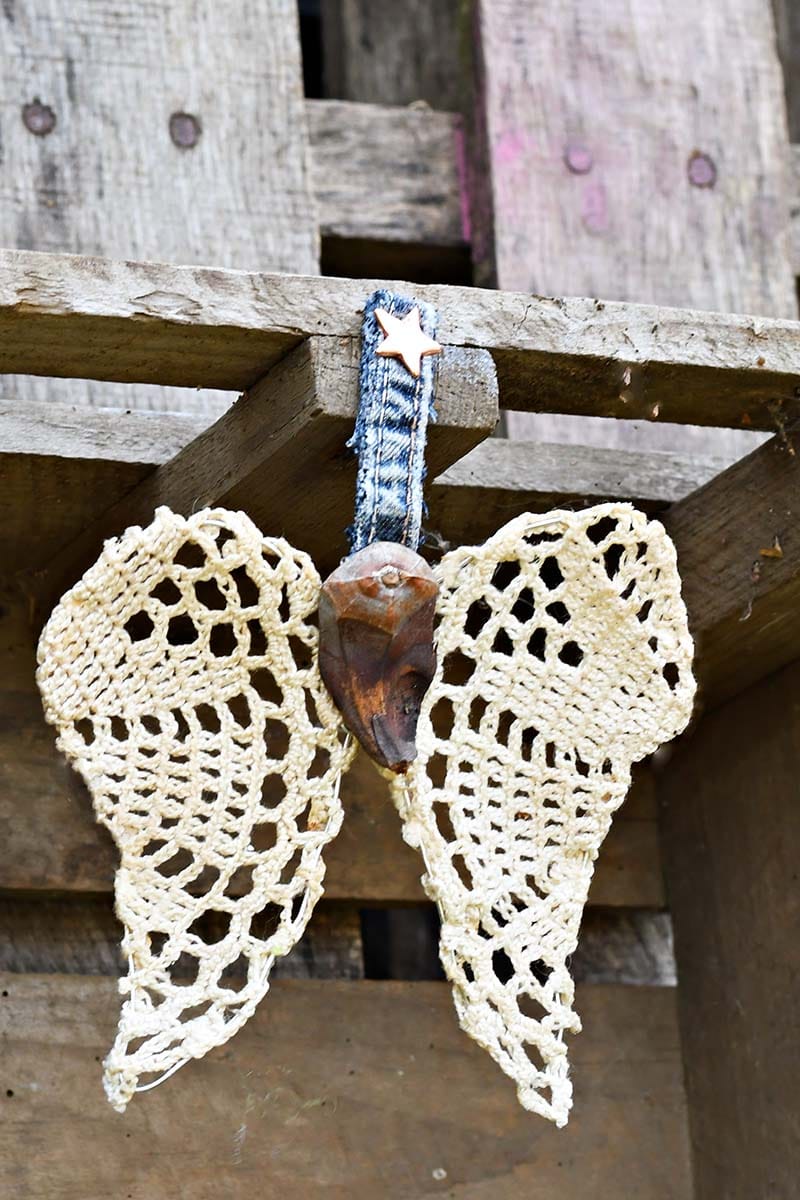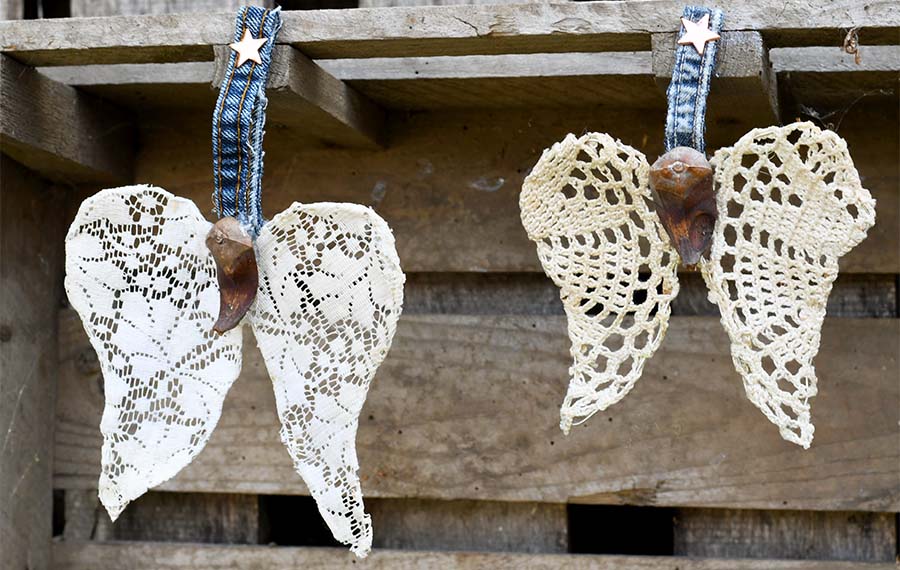 I can't wait to hang these repurposed doily angel wings Christmas ornaments on the tree. Along with all my upcycled Christmas ornaments which you can check out here.
How To Make Crafty Angels From Wallpaper
There are more angel themed crafts here.
Unique homemade Christmas ornaments.