IKEA clock hack: The other day, I tagged along to my friend's trip to IKEA. I had no intention of buying anything. Except perhaps some salt liquorice and pickled herrings (I have Scandi food tastes).
I spotted a display of Stomma clocks, priced at only £1.95 ($2.50) each.
I knew I had to buy one. Just so I could do an IKEA clock hack for fun.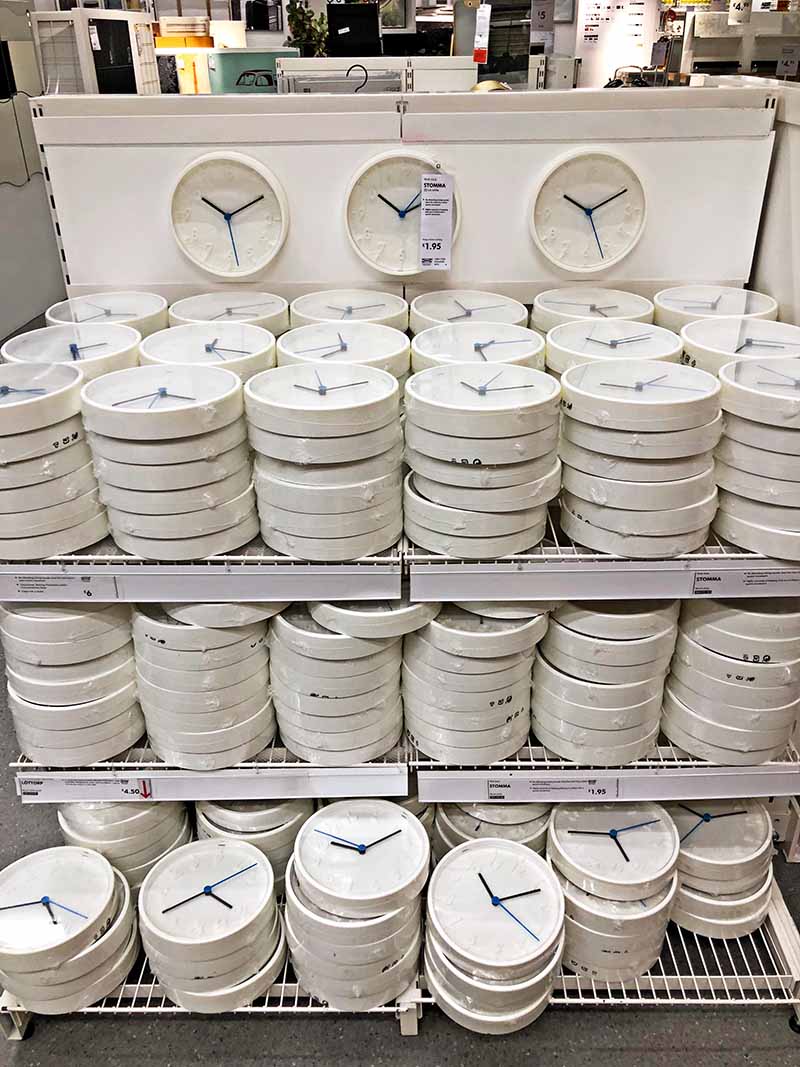 Stomma IKEA Clock Hack With Map Tattoo
I do have a bit of a thing about IKEA hacks especially with maps. There's my IKEA map table, my Ikea Moppe maphack and my Rismon map lampshade.
These are all very popular and I love them in my home. Being the predictable crafter I am, I decided to do an IKEA clock hack with maps to complete the set.

The numbers on the IKEA Stomma clock are proud, to avoid interfering with the mechanism, I used tattoo paper for the map decoupage. I needed the image transfer to be as thin as possible.

This post contains Amazon affiliate links for your convenience. Click here to see my disclosure policy.


What you need
IKEA Stomma Clock, but I'm sure this upcycled craft would work very well with many other types of wall clocks.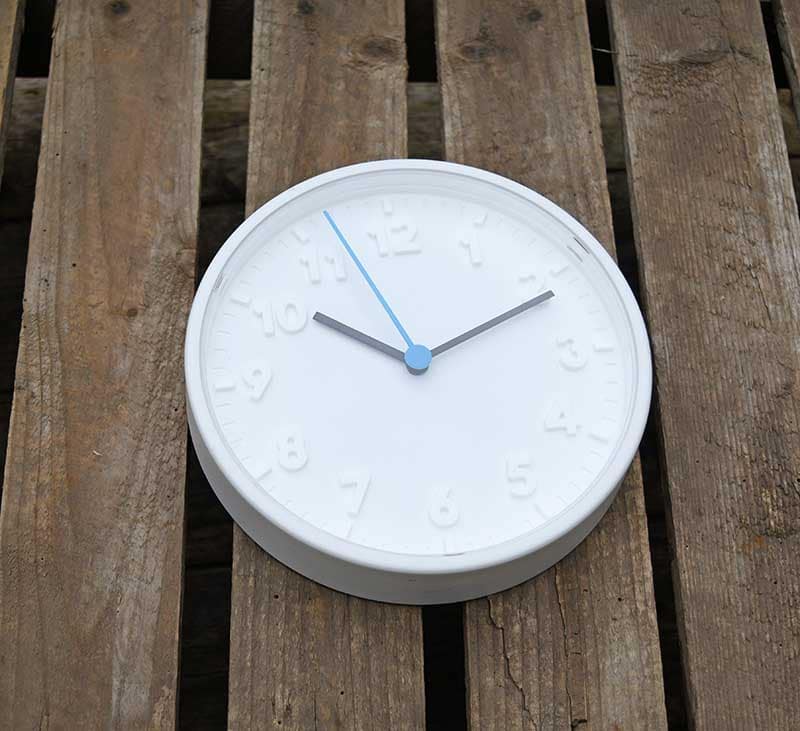 How to hack an Ikea Stomma clock with a world map
1.. First, dismantle the IKEA Stomma clock. This will involve removing the clear plastic front (a kitchen knife helps with this). Followed next by removing the clock mechanism.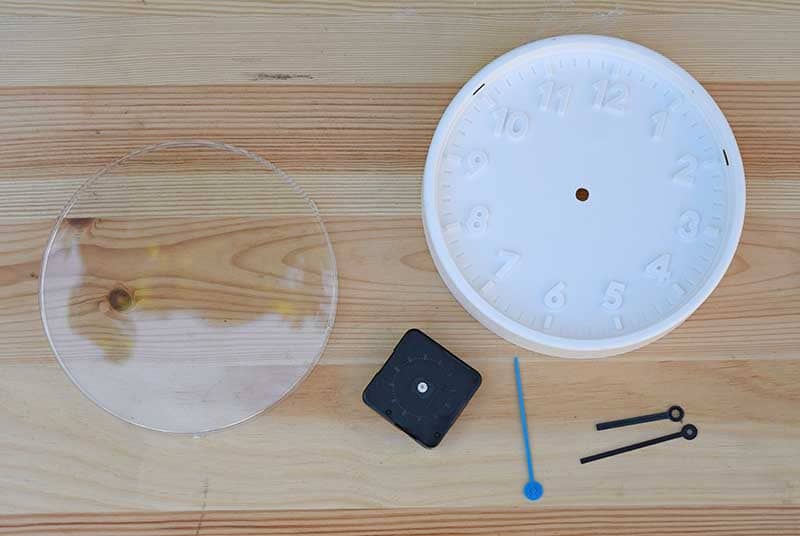 2. I wanted the map clock to have a slightly antique look to it. To achieve this, I covered the face with a newspaper. Then, spray paint the rest of the clock with the copper spray paint. Once the paint is dry, rub dark furniture wax onto the copper paint. This will give it a slightly aged look.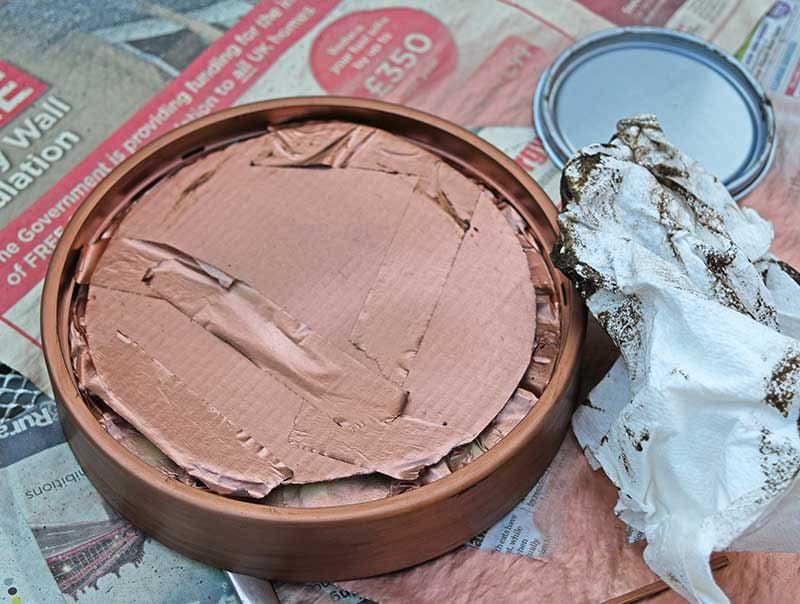 3. Next, upload your chosen map into Canva (a free graphics program). In the program I chose an A4 sized template and a round frame sized to the clock face diameter.
Place the world map into the round frame. Then download and print the image. If you want to skip this step, simply use the same image I created below.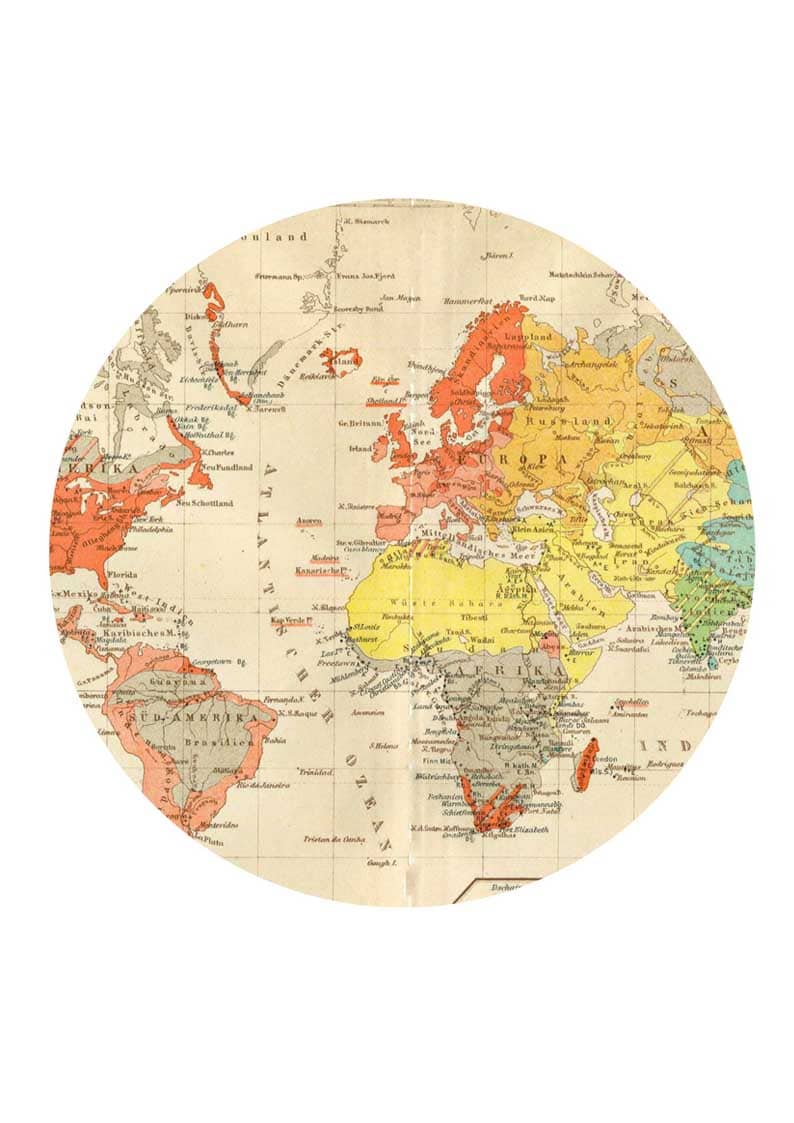 4. Before printing out the map clock face onto the tattoo paper I recommend printing out a test copy on normal paper first. To check the size and how it looks on the clock face.
When you are ready to print onto the tattoo paper, print a mirror image. To get a mirror image, go to the advance settings in your printer menu options and tick the mirror image box.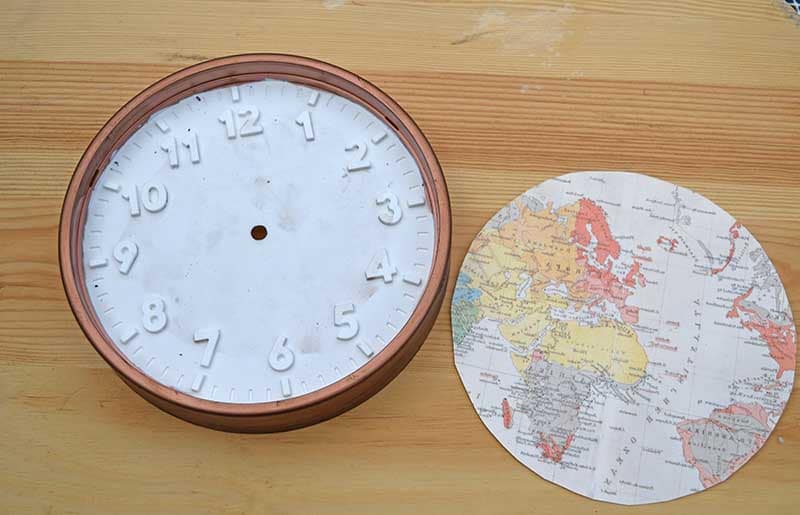 5. Next, follow the instructions that come with tattoo paper on how to transfer the image to the clock face.
With the paper I used, this involved transferring the image to an adhesive sheet of paper, placing it face down onto the clock face. Followed by wetting the back of the paper with a wet cloth. Finishing off, by removing the paper backing.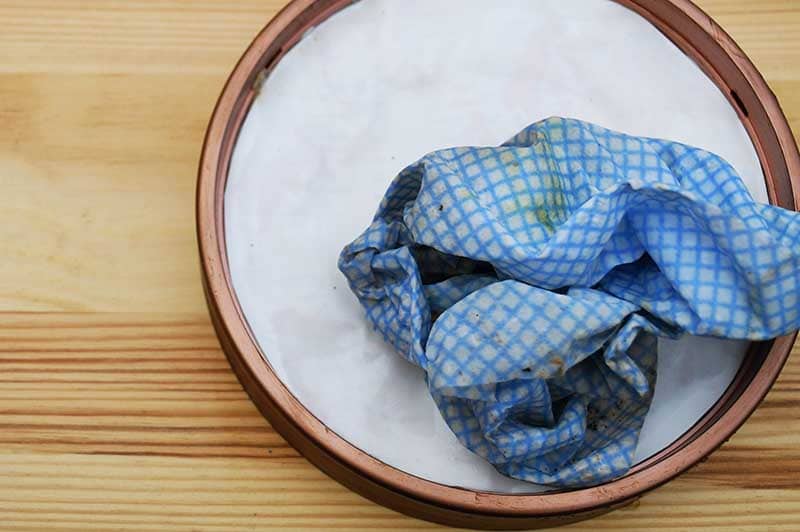 6. The map transfer to the clock face with tattoo paper wasn't perfect. This was partly due to the raised numbers on the IKEA Stomma clock face, and I was a bit cack-handed in removing the paper backing.
Rather than starting again, I realized that I could simply tidy up the edges of the map by coloring in the missing bits with Sharpies. This worked really well and saved me using another piece of tattoo paper.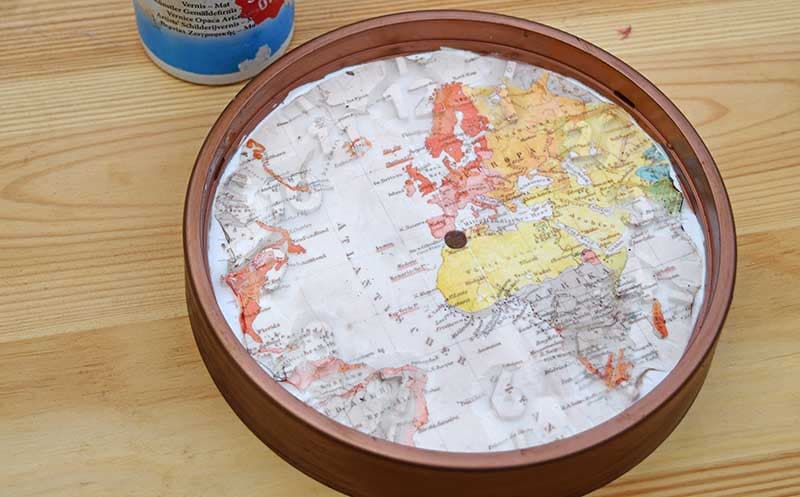 7. Finally, put the IKEA world map clock back together and hang it on the wall.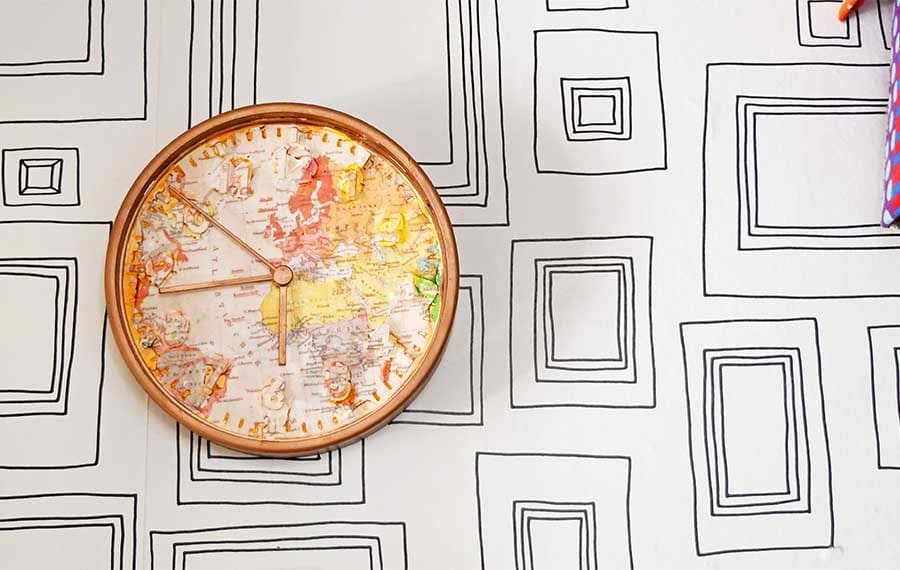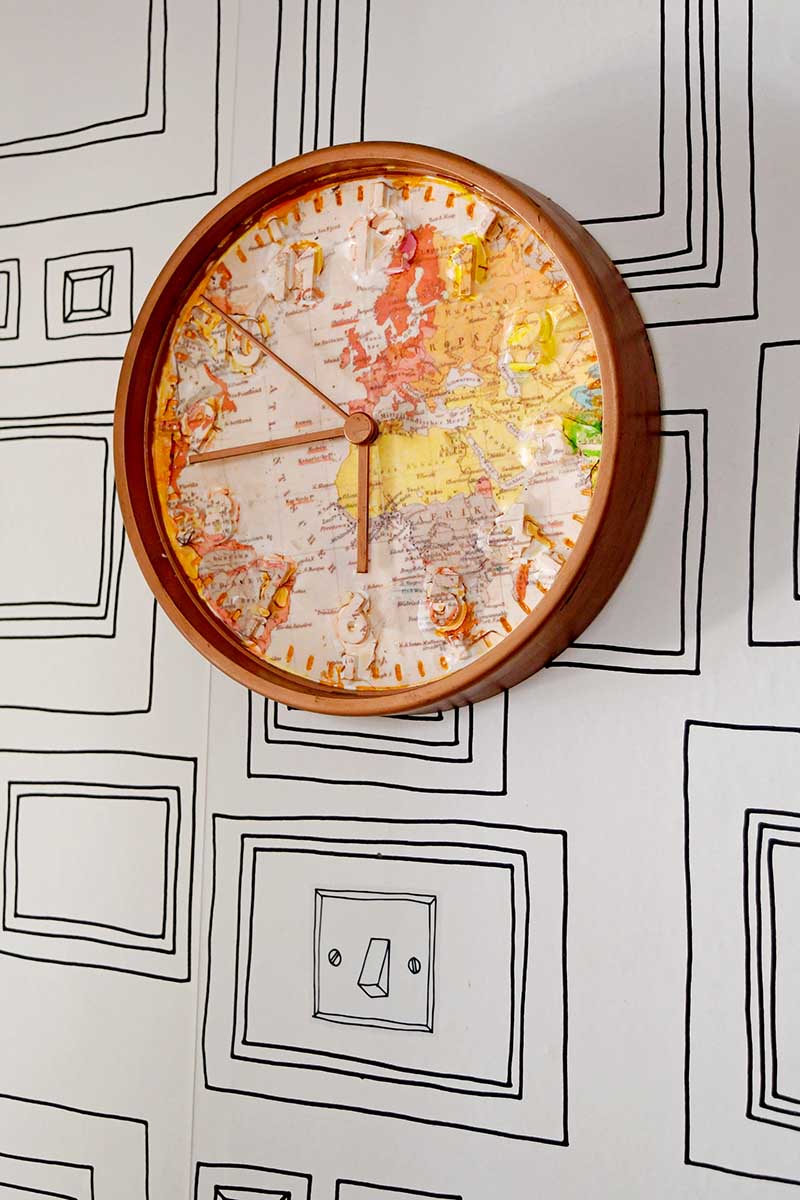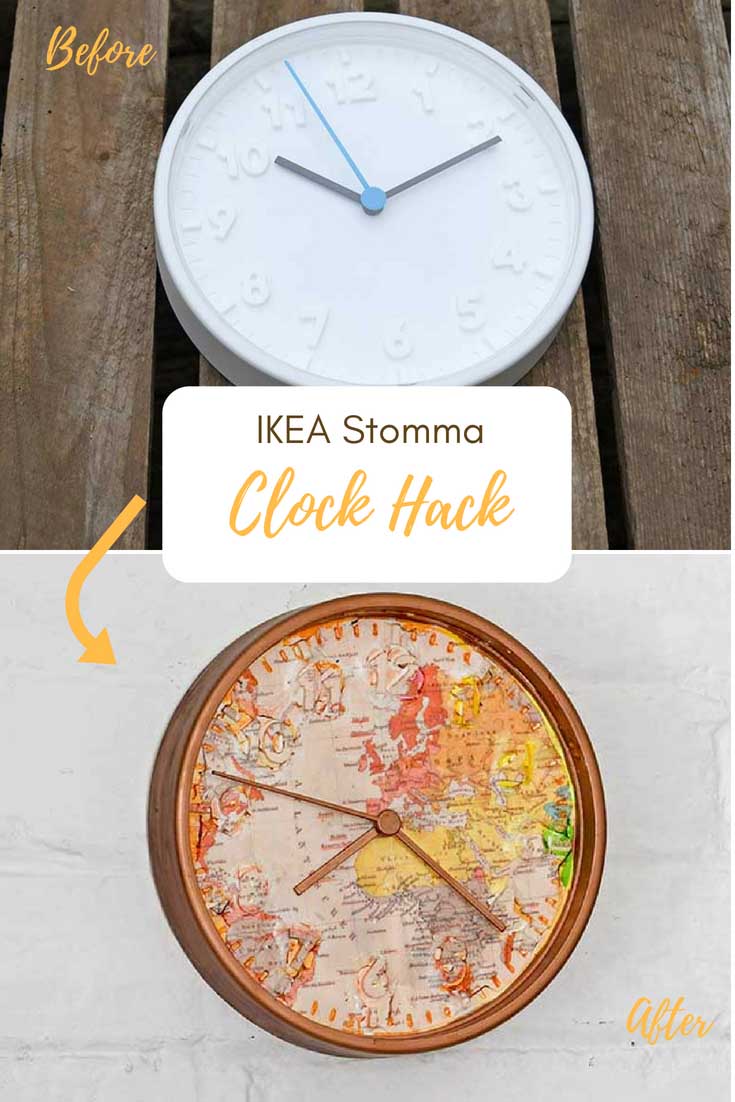 Map Crafts
If you like to use maps in your crafts and decor then check out my map projects. Or if IKEA hacks are more your thing then you can see those here.
These clocks are so cheap, I fancy a gallery wall of them all set to different time zones. But instead of a world map having a map related to that time zone. There are many free vintage country-specific maps you can download here.

This IKEA clock hack was featured in the A to Z of upcycling ideas.