Clever upcycling ideas for the home. I have already written on what is upcycling and the benefits. Now I focus on a list of resources and cool ideas suitable for upcycling and repurposing.
I thought it would be fun to present these clever upcycling ideas in an A to Z list. Like I did with my A to Z of denim crafts and upcycles.
I've included a range of resources to upcycle. From everyday objects, from around the home to items others would normally consider rubbish.
Just because upcycling and repurposing can be clever transformations, it doesn't mean they have to be complicated. Most of the ideas are really easy. Requiring tools that you should have around the home or tools you can perhaps borrow from a neighbor.
Upcycling and repurposing is not only environmentally sound. I also believe it is good for the soul and has many therapeutic benefits.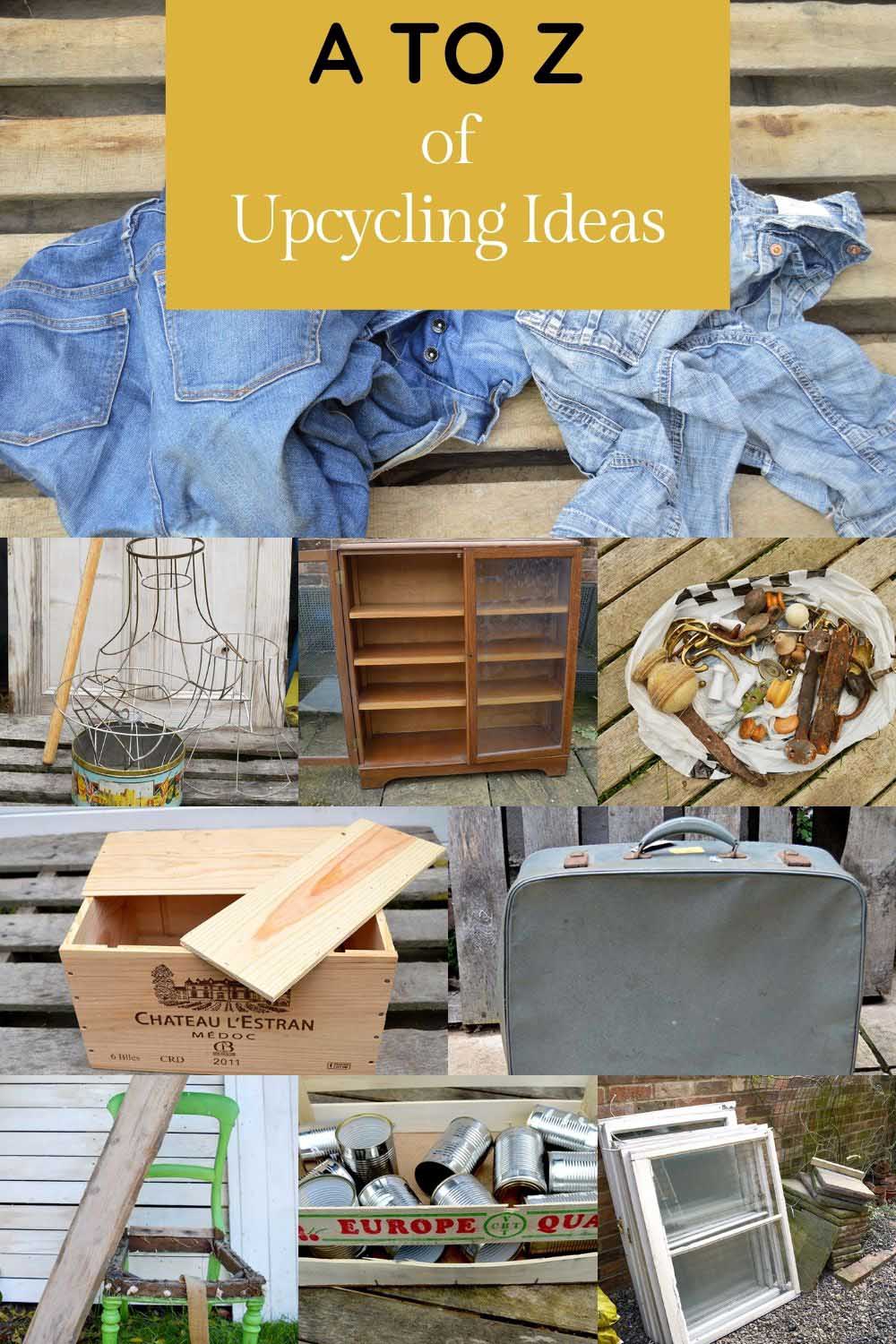 What Can Be Upcycled and Repurposed?
I hate waste and feeling guilty about throwing things away, such as old clothes. Sometimes they are not even fit for the charity shop. One way to help not only with the guilt but the environment too is to repurpose, rather than add more to landfill.
Transforming things into something else that is either useful or beautiful is basically upcycling.
As well as creating useful and fun things for my home the act of upcycling and crafting is also beneficial. I find the process both very calming and a sense of achievement.
What I find even more rewarding is when I have created things for free. That is by using stuff I already have or using what others would consider trash. Nature is also a great resource for crafting and upcycling materials from twigs and branches to shells.
This A to Z of clever upcycling ideas and resources includes ideas from the small avocado pits to big pieces of furniture.
Hopefully, there is stuff here that you already have at home and can easily transform into something wonderful.
The A to Z of Upcycling Ideas And Resources
1. A is Acorns and Avocado Pits
I love to upcycle and craft with acorns and caps. Every fall, I collect a handful of fallen acorns from my local park to use as a free crafting resource. I've used them to make fall wreaths and decorative garlands.
Did you know you can make buttons from avocado pits? As a family, we eat a lot of avocados. I upcycle the pits into buttons. These avocado buttons are a great crafting resource and can be upcycled into jewelry.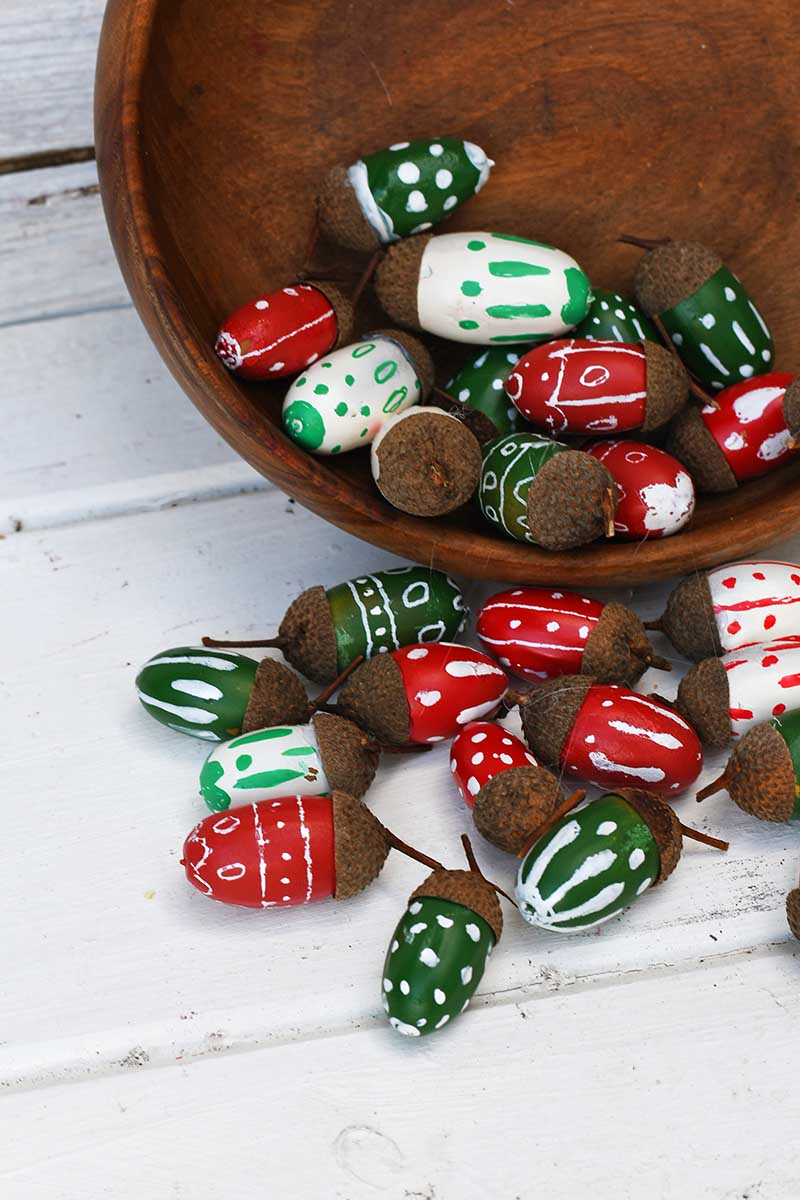 2. B is For Bags, Bottles and Boxes
Plarn is the made up name given to yarn made from shredding plastic bags. Upcycled rugs, baskets and bags are made with the knitted (or crochet) plarn.
Create simple illuminated festive decorations with old bottles. Upcycle bottles into decorative light decorations for Christmas, Valentine's Day, and Halloween. Interesting gin and whisky bottles make fun bases for DIY lamps.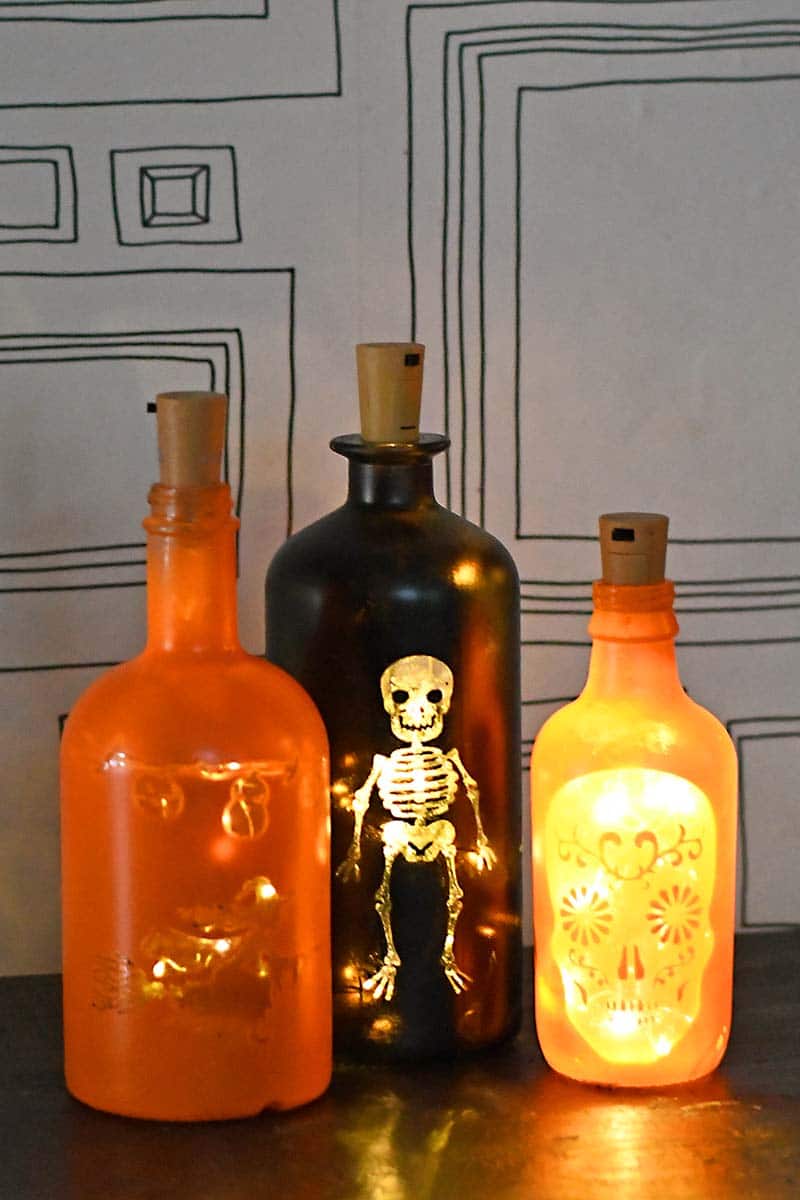 I never buy cardboard from the craft store. There is so much free cardboard available in the home, from cereal boxes to shoeboxes.
I always feel guilty about the number of cardboard boxes that we receive from our never-ending Amazon deliveries. With the pandemic, the situation has got worse.
Sometimes I feel I'm swimming in a sea of cardboard boxes. I don't send all the boxes for recycling. I keep several aside for upcycling and crafting.
I've upcycled shoeboxes into fun storage. Other boxes I covered in fabric to make decorative fabric birdhouses. I have even turned paper bags into an advent calendar.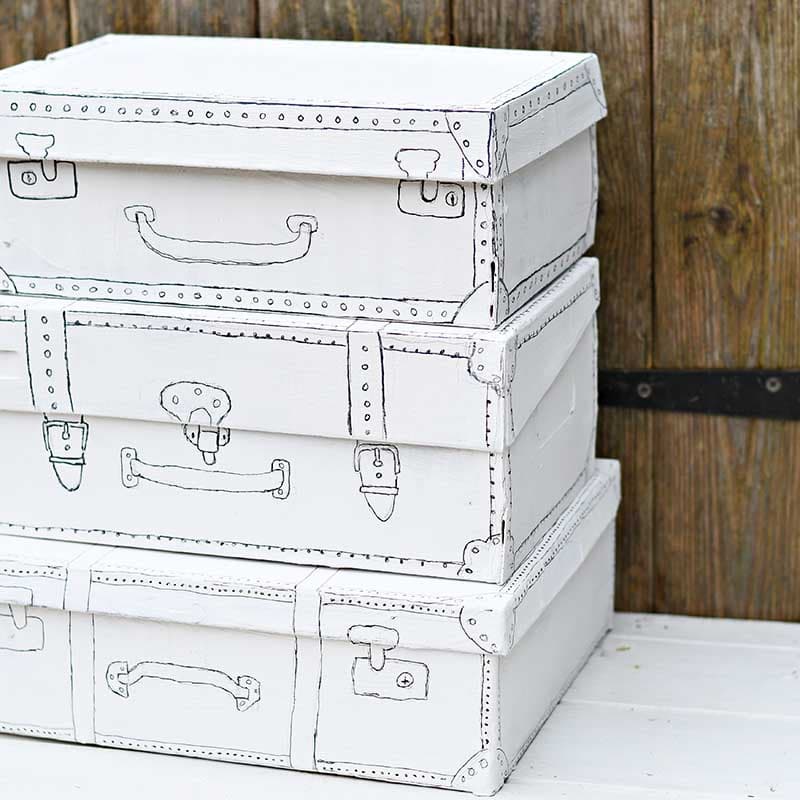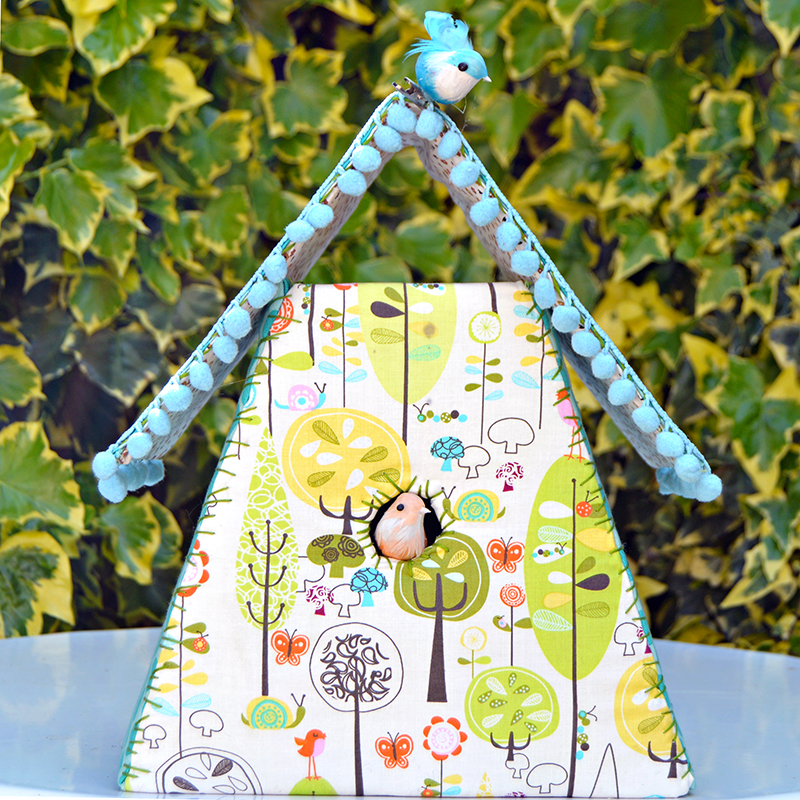 3. C is For Chairs, Crates and Crockery
Chairs are a classic piece of furniture to upcycle and great for beginners. You can start with a simple wooden dining chair, where even just a coat of paint can transform something out of date into a keeper.
Try something a bit more dramatic by decoupaging wooden chairs. Chairs decoupaged with old maps look unique. They can be personalized by using maps that are special to you.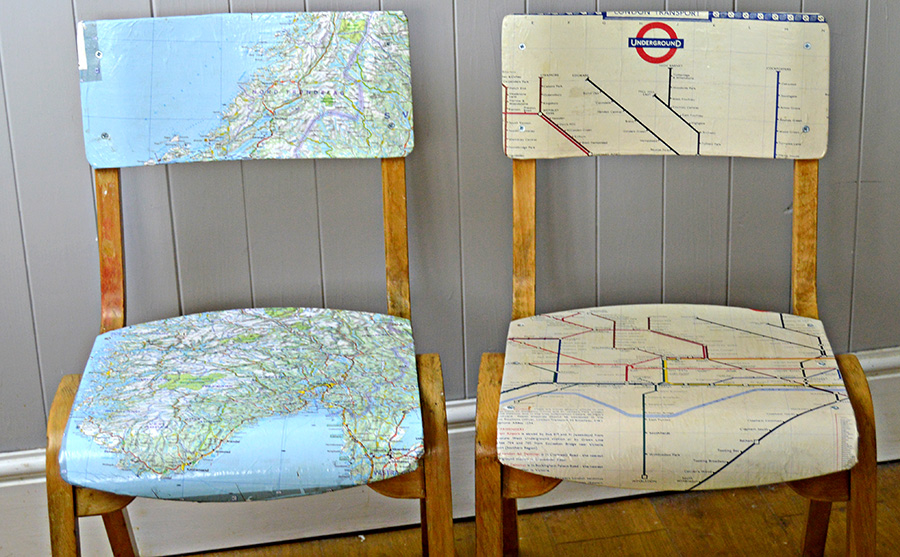 Revamp an upholstered chair by simply recovering it in new fabric. You don't need to be an expert either. Staple guns make upholstery easy, like with this recovering of an IKEA Skruvsta chair with denim.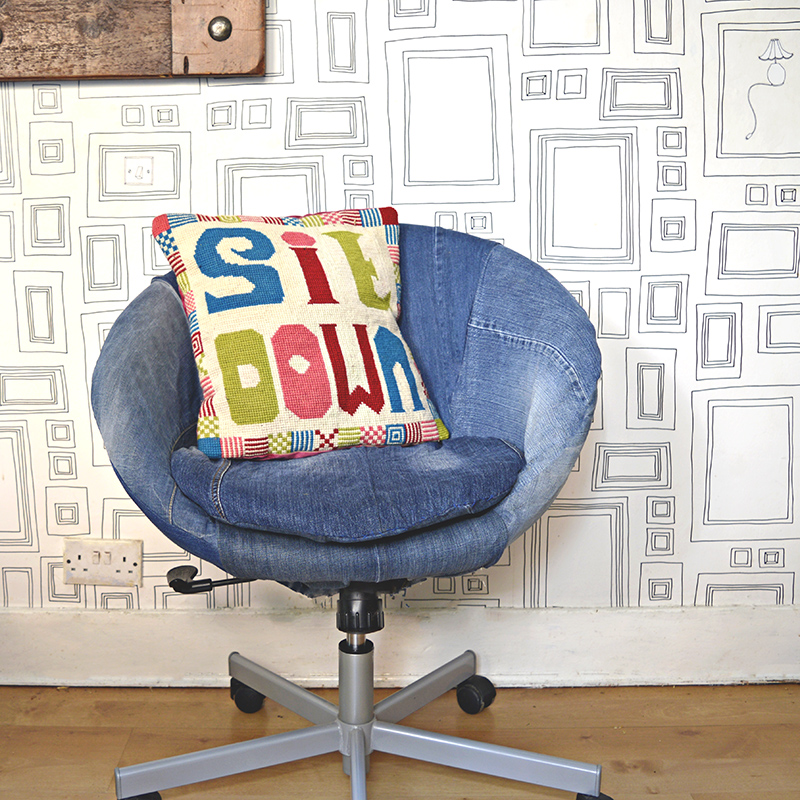 Don't dismiss broken chairs, upcycle them into something completely different. Perhaps into a fun storage unit for the kitchen or bathroom.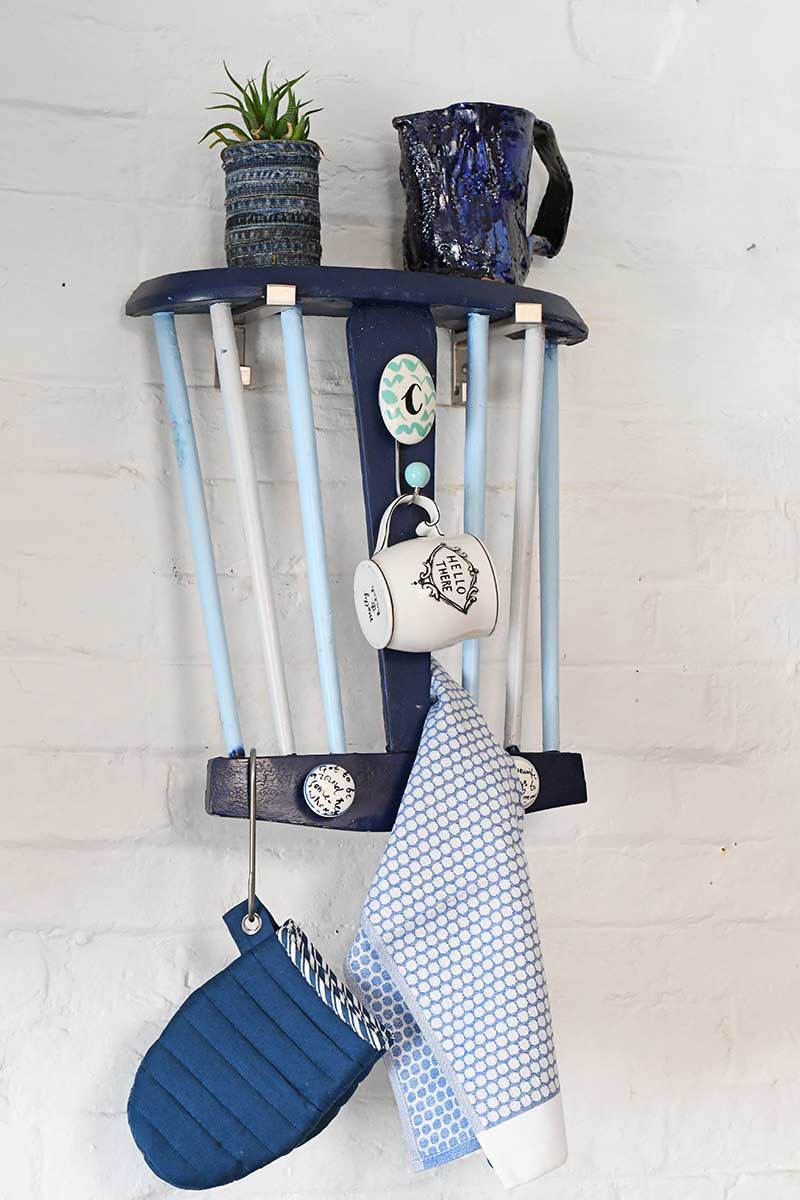 When I get given a crate of wine, I'm just as excited about having a crate to upcycle as I am about the wine to drink. Well almost!
There are over 41 ideas here for upcycling old wooden crates, from making bookcases to coffee tables.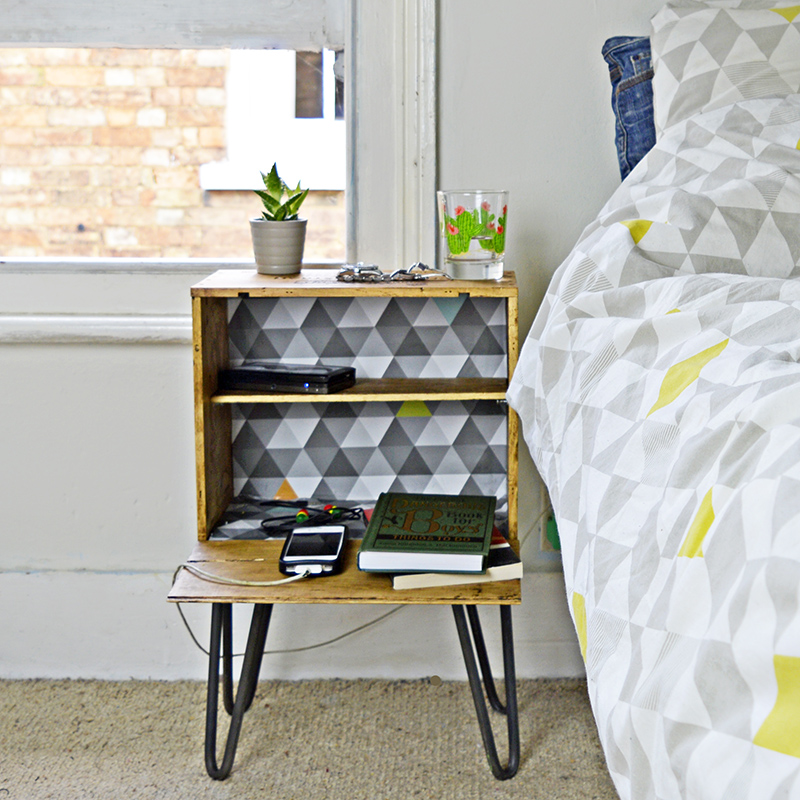 When I accidentally chip a plate or drop one of my favorite mugs, I put them to one side for future projects. With the right tools, it is a lot easier than you think to cut, shape and smooth broken crockery.
These bits of China can then be turned into jewelry and China Christmas ornaments. Save the small bits of broken China to create fun mosaics, such as a mosaic wall planter.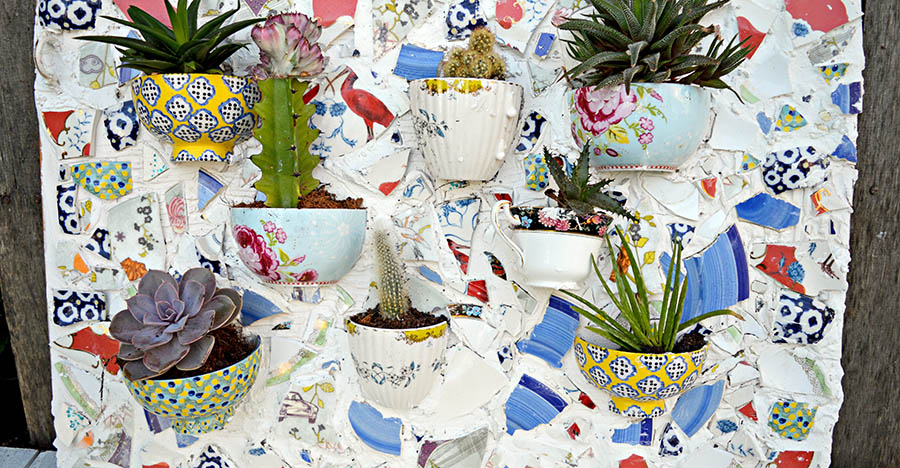 4. D is for Drawers, Doors And Doilies
How about upcycling an old drawer into some useful open shelving for your bathroom.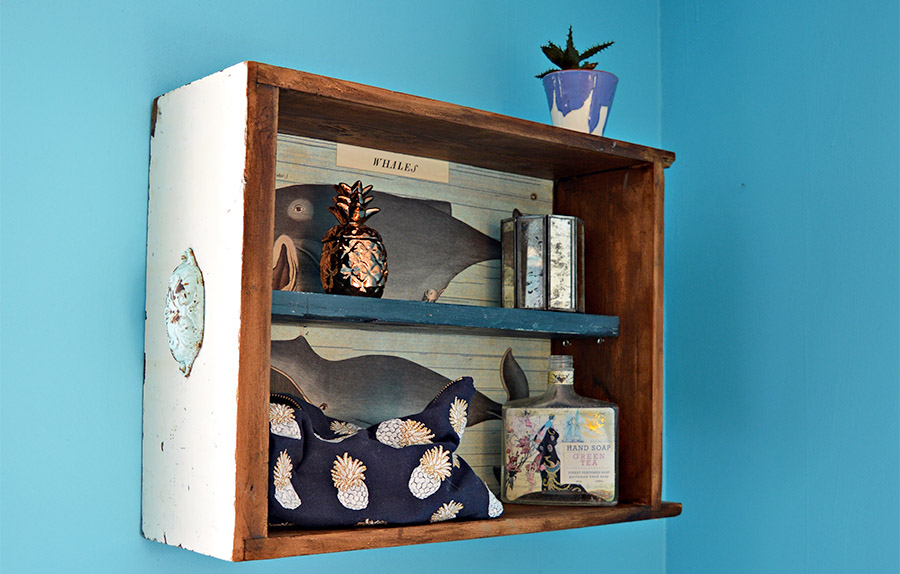 Funky hallway stands, headboards, bookcases, benches and potting tables can all be made from upcycled doors.
Smaller cabinet doors are great for painting and stenciling to make signs.
I use old doilies that I pick up from Charity shops as stencils. I've even upcycled doilies into a beautiful angel wings ornament.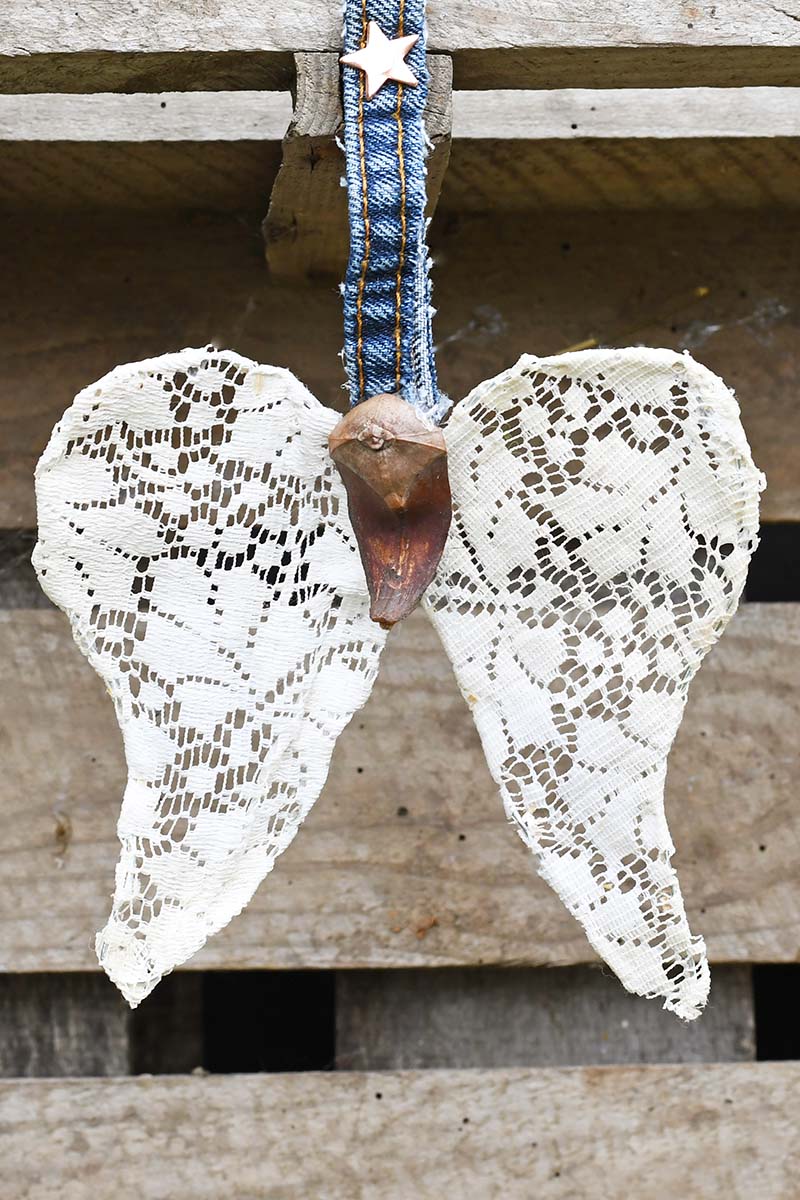 5. E is for Egg Cartons
Egg cartons are a readily available craft resource and probably one of the first things kids learn to upcycle at school. I've seen many fun creatures made from egg cartons. One of my favorite upcycles of egg cartons is into flowers.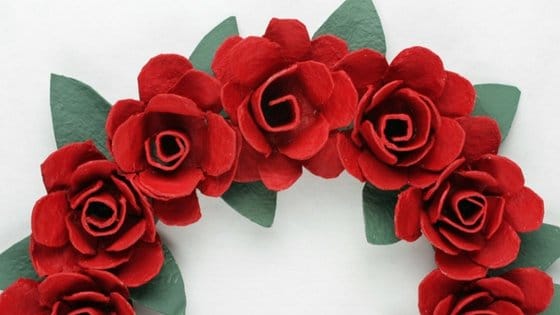 6. F is for Furniture and Fabric
When thinking of clever upcycling ideas, most people tend to think of fantastic furniture transformations they have seen. Either on telly programs like "Money For Nothing" or for sale in trendy furniture shops.
A brilliant way to bring up to date an old and unloved piece of furniture is to upcycle into something to be treasured and loved once more.
Many pieces of older furniture were made before the days of flat pack and are sturdier. A way of getting well made good quality affordable pieces into your home is to upcycle old furniture.
Personally, before buying new furniture I hunt around for older pieces to see if I can upcycle them to fit into my home. Two of my favorite pieces are my chalk paint curiosity cupboard and my classy craft cupboard. Both upcycles were pretty simple and just involved paint and decoupage.
Clever furniture upcycling can also involve changing the function of one piece into something completely different. The popular bed to bench transformation is a good example.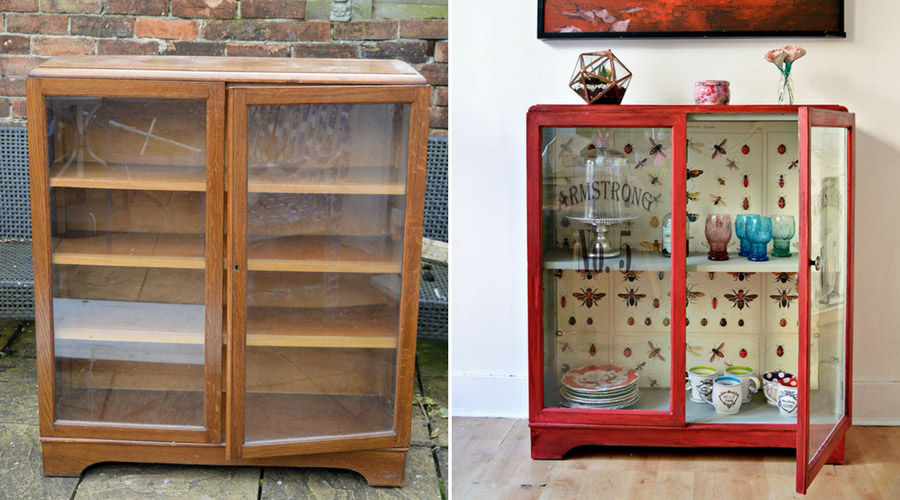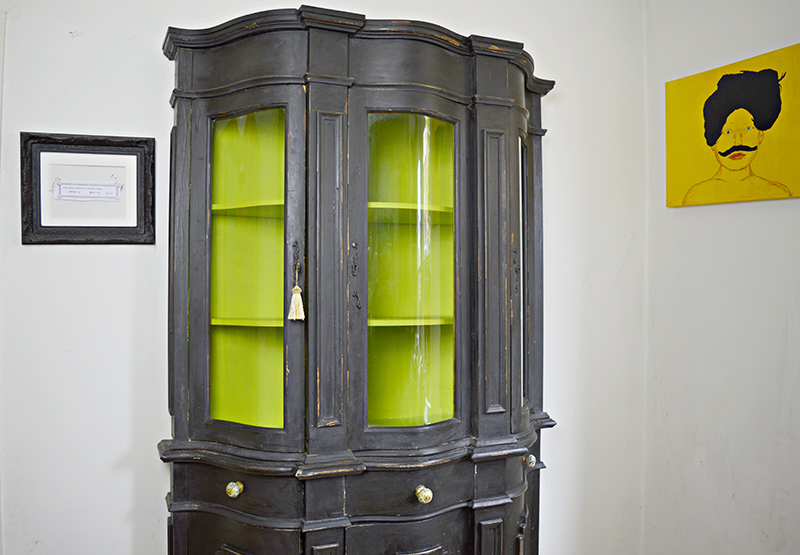 Fabric upcycling is one of my favorite upcycles. I keep all the family's old jeans and sweaters to upcycle into a huge variety of things. From soft furnishing in my home like denim rugs to sweater pillows in various states to table runners.
Not all upcycles have to be practical. They can be whimsical and fun. I have clever whimsical upcycles for small fabric scraps. For example, these include ideas such as repurposed denim flowers, sweater felt succulent gardens, denim moths and fabric mushroom decorations.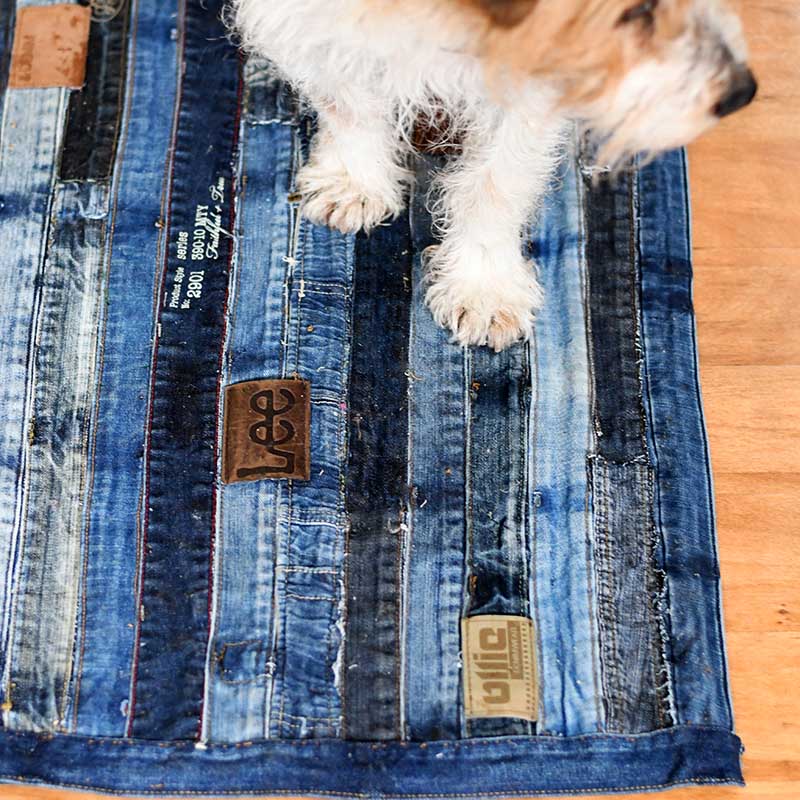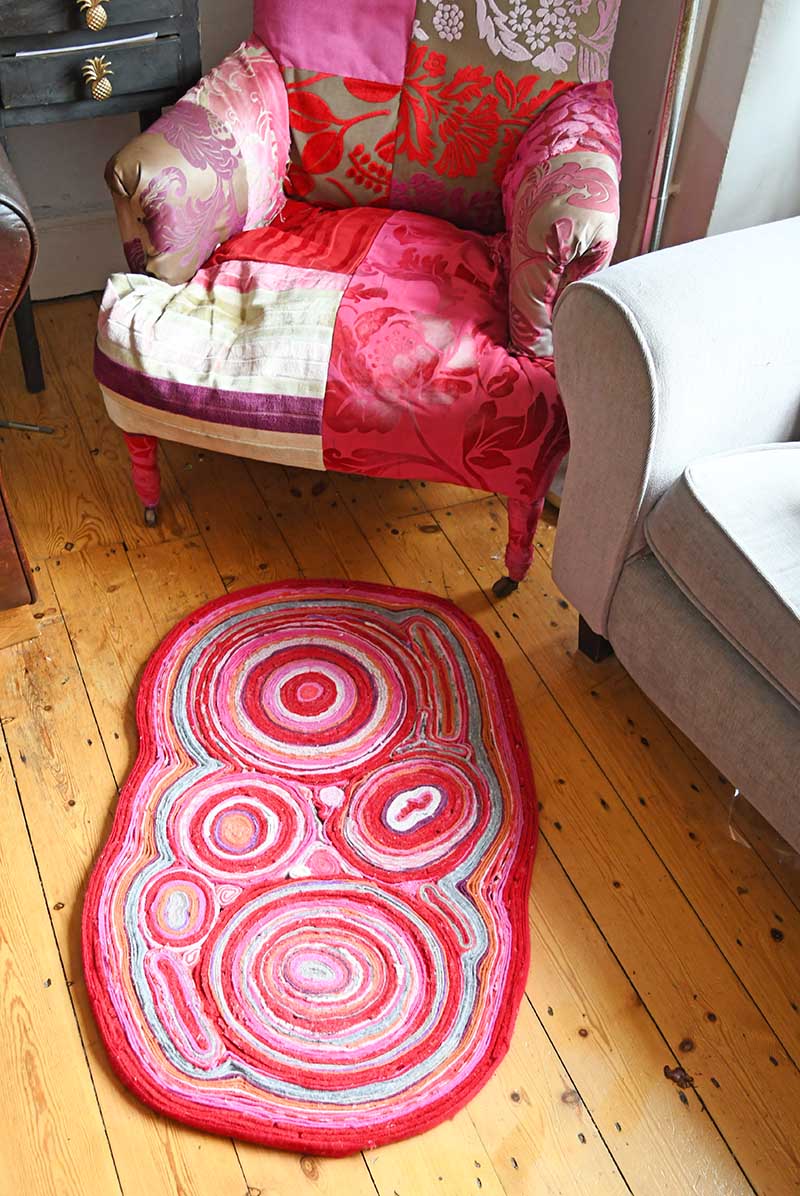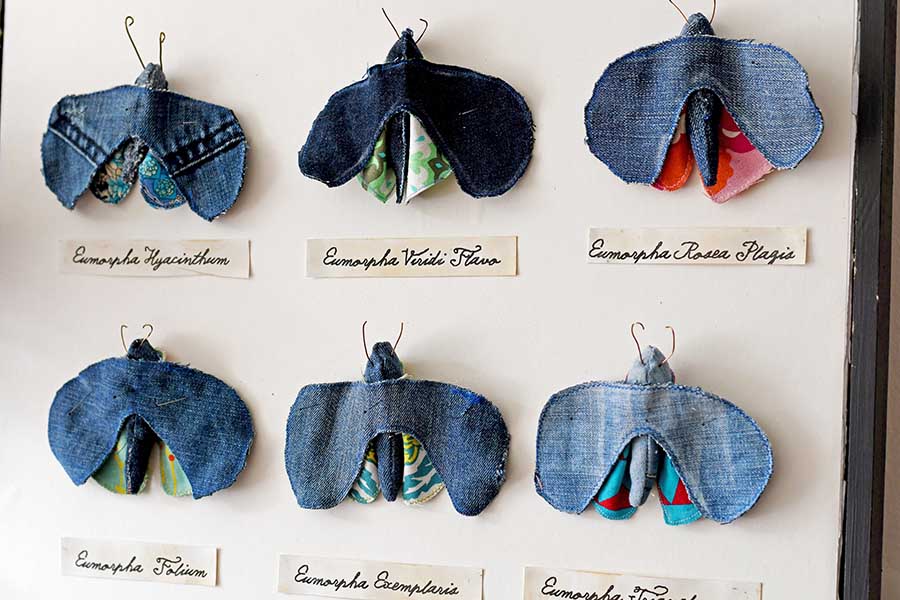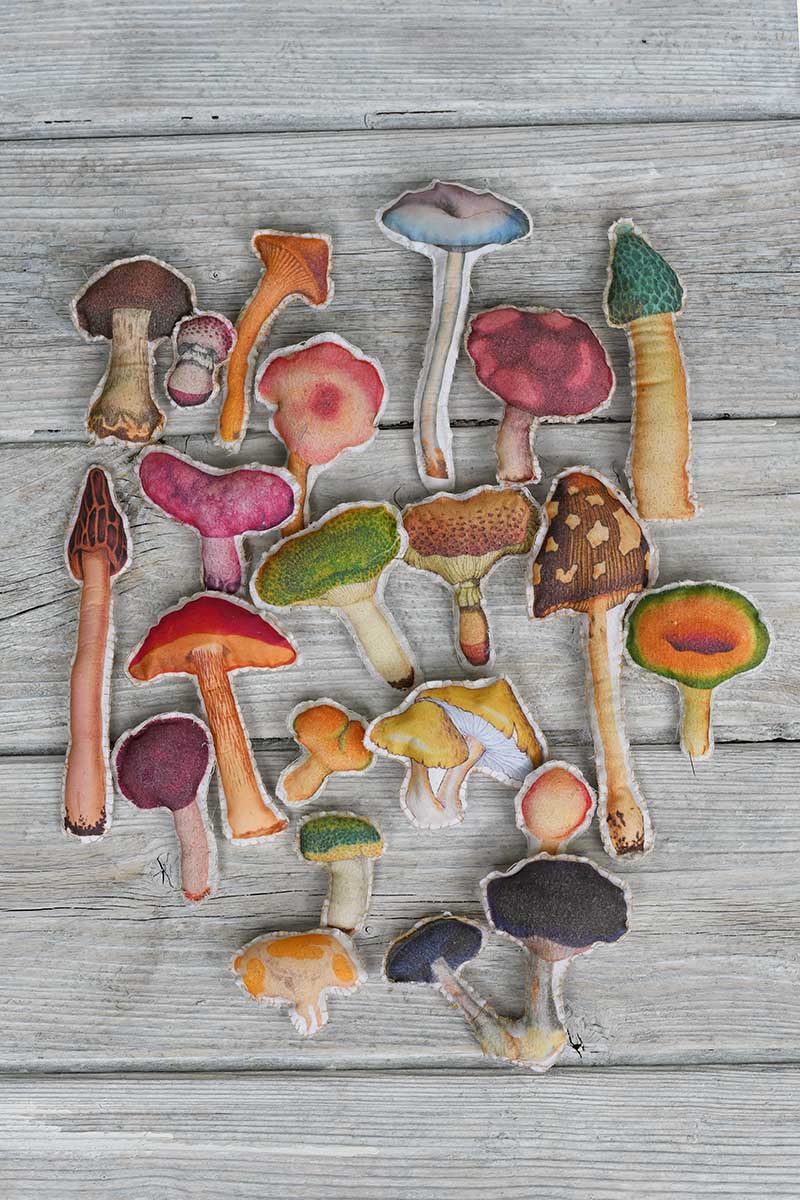 7. G is for Glasses and Game Pieces
Both drinking glasses and eyeglasses can be upcycled. Make beautiful bud vases and rainbow succulent planters simply by coloring old drinking glasses.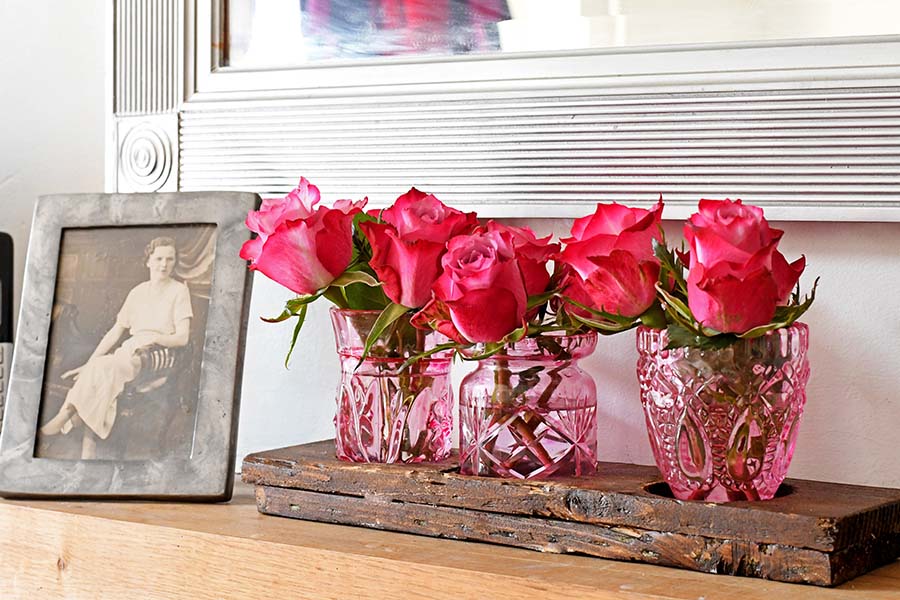 Decoupage eyeglasses to make fun world map necklaces or hanging Christmas ornaments.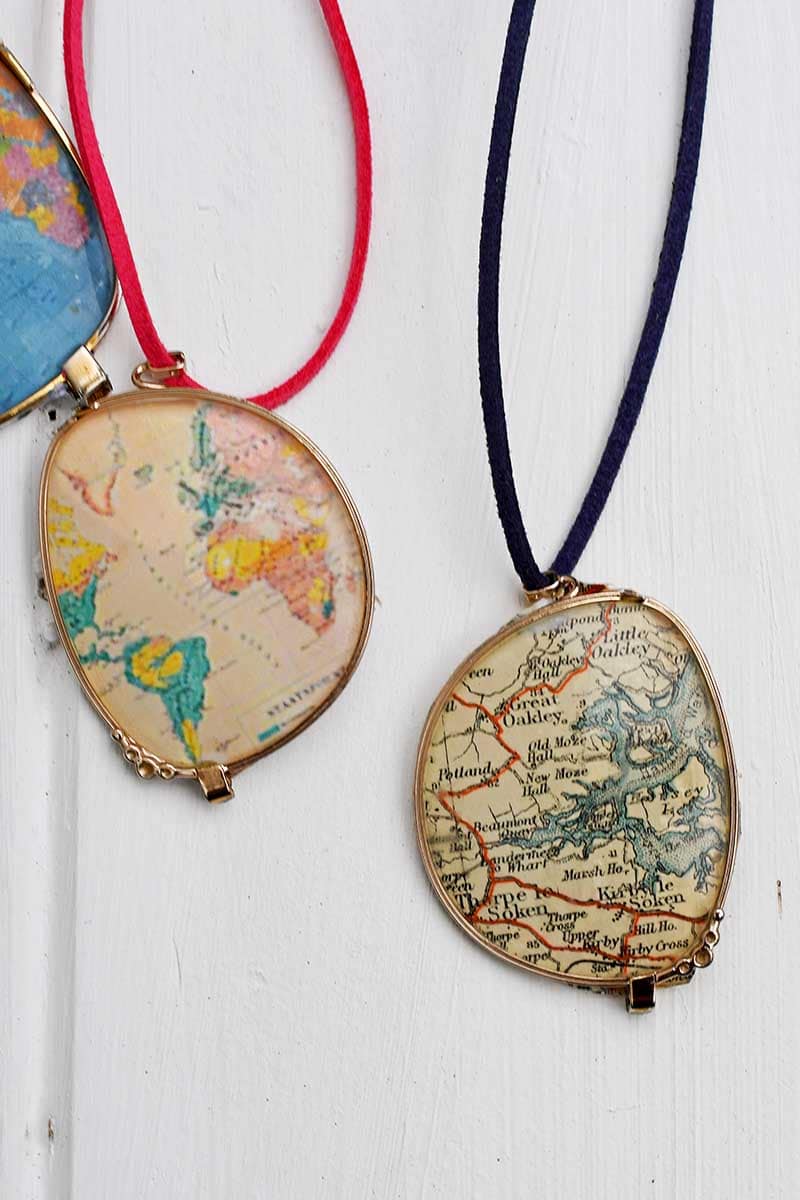 Game pieces from old board games are good to repurpose into jewelry and decorations. We've probably all seen cute signs and cards made from old scrabble letters and Lexicon playing cards. I've even seen a clock made from an old board game.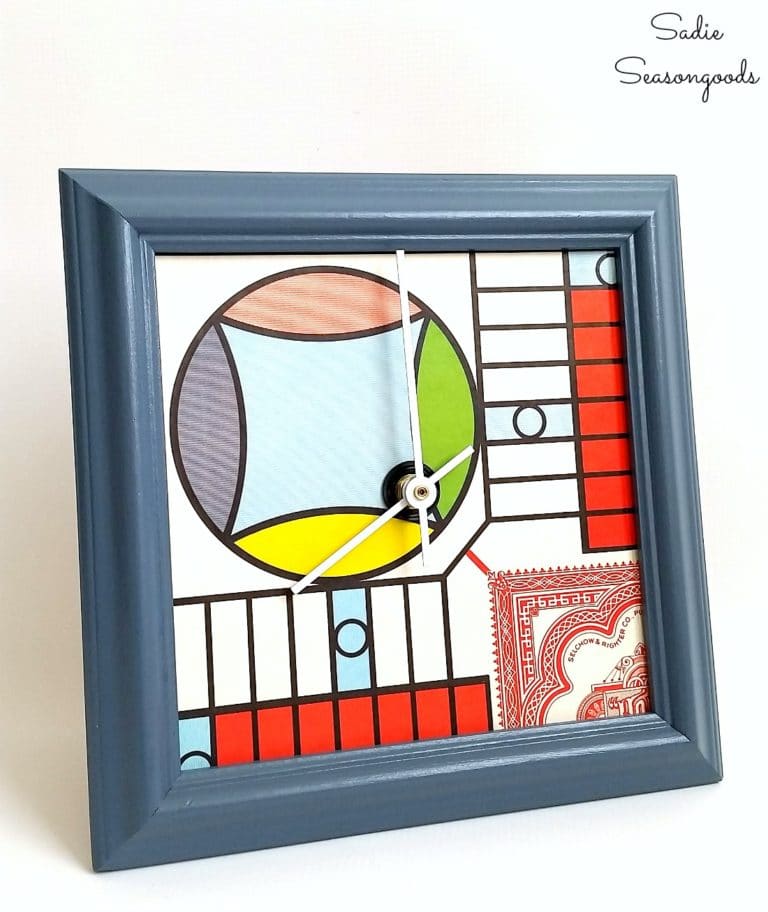 8. H is for Hangers and Handbags
Coat hangers are a great upcycling resource, both wooden and wire coat hangers. I've used wire coat hangers to make a repurposed spring birdcage. Wire hangs have been shaped into wreaths, like these upcycled denim heart ones.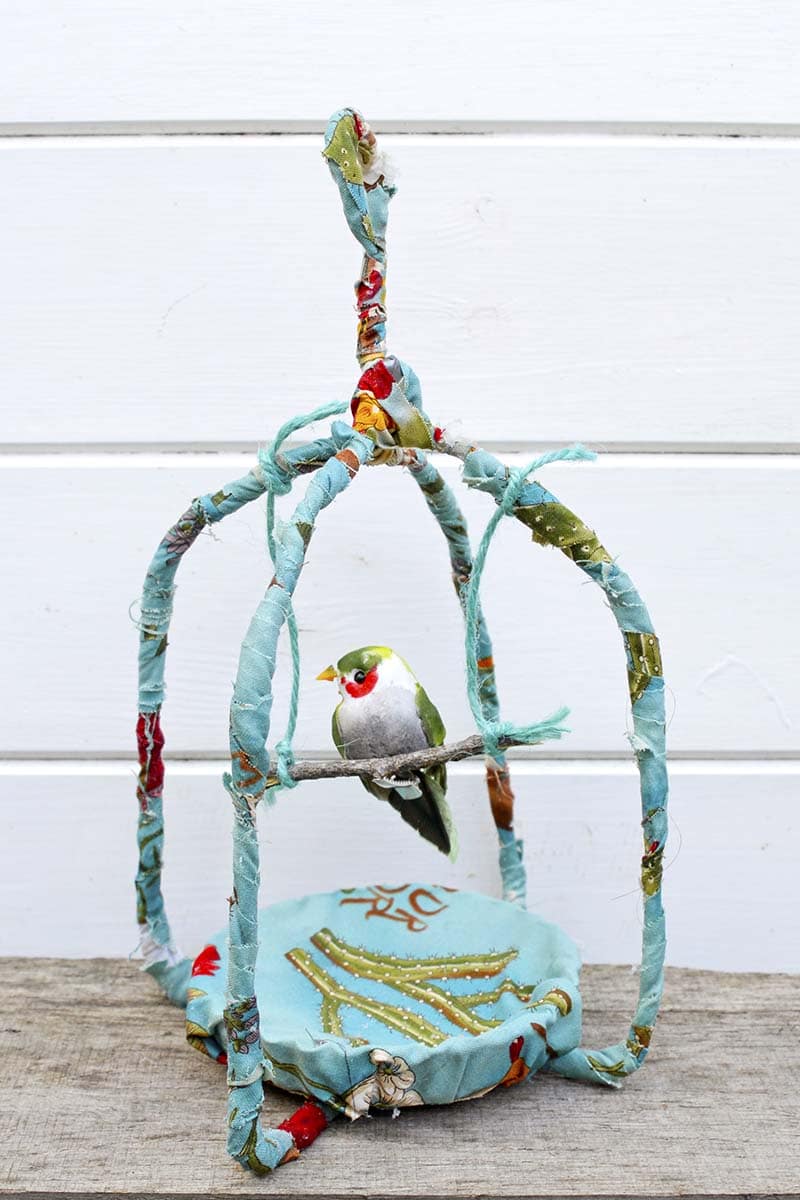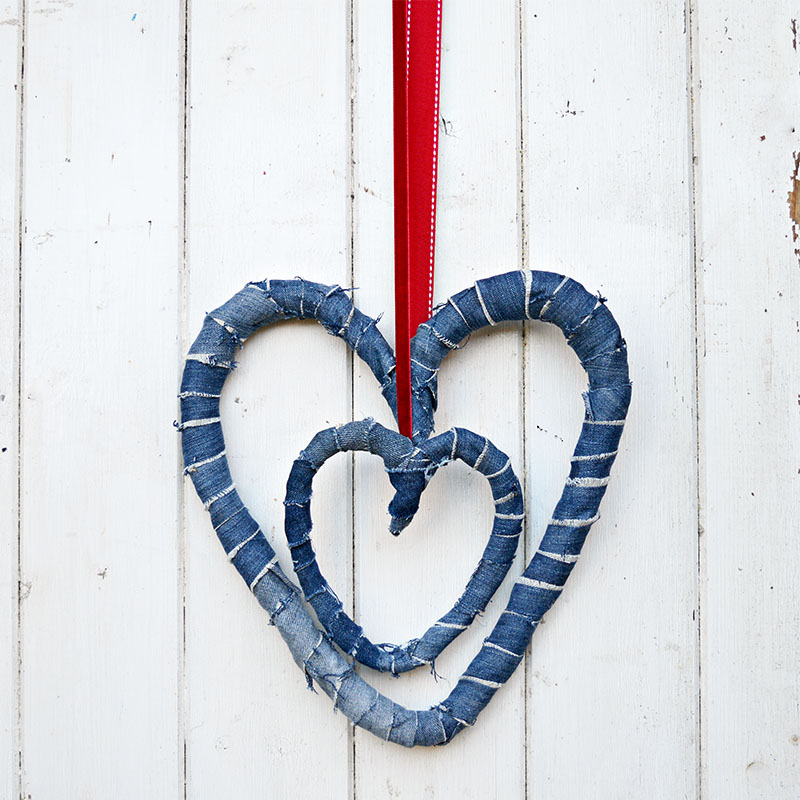 The leather, real or faux, from old handbags, can be upcycled and repurposed. I made some colorful painted leather pen pots from an old handbag.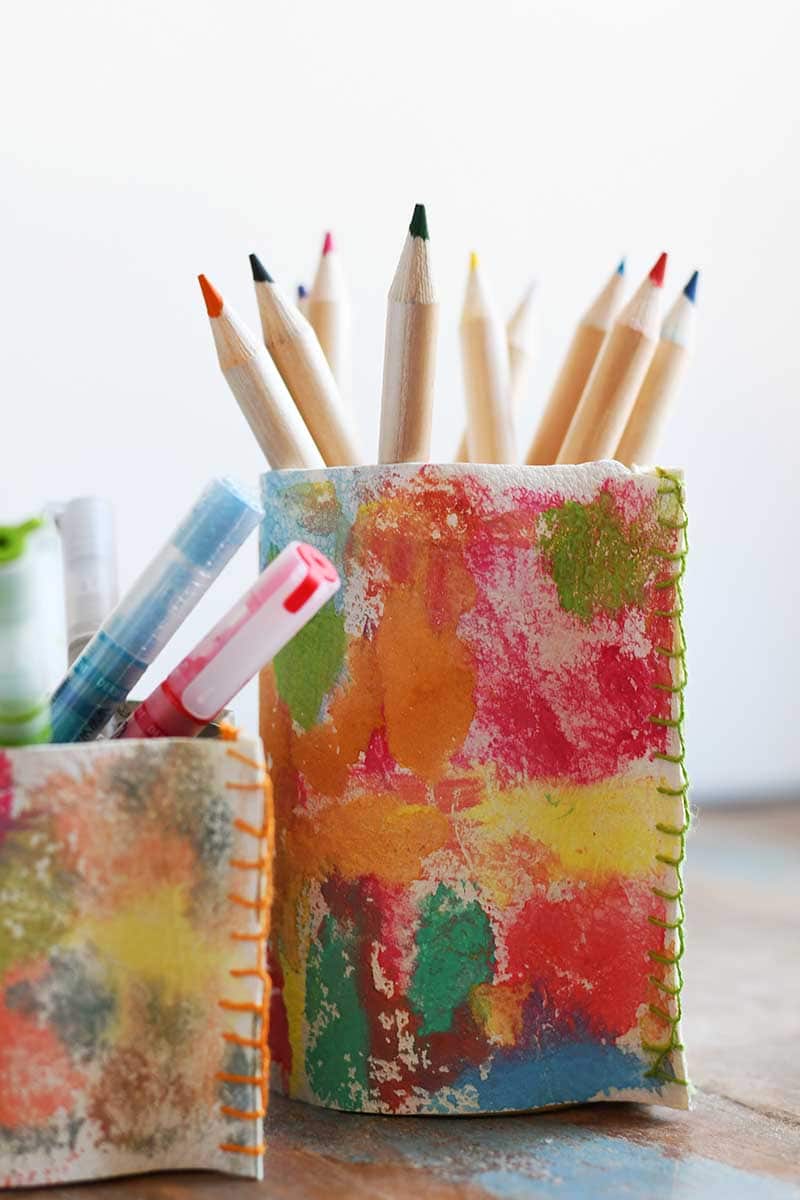 9. I is for IKEA and Ironmongery
Lots of IKEA's products are designed to be upcycled as it's sold unvarnished and unfinished. Ready for painting and decoupaging, to make your own stamp on it.
Classic items include the IKEA Beckvam stool. Many buy this unvarnished item and not only decorate it creatively, but some have even been cleverly upcycled into other things, such as a kids' kitchens.
My favorite IKEA item to upcycle is their Moppe mini chests. I've upcycled quite a few over the years. The most popular being my decoupaged map Moppe.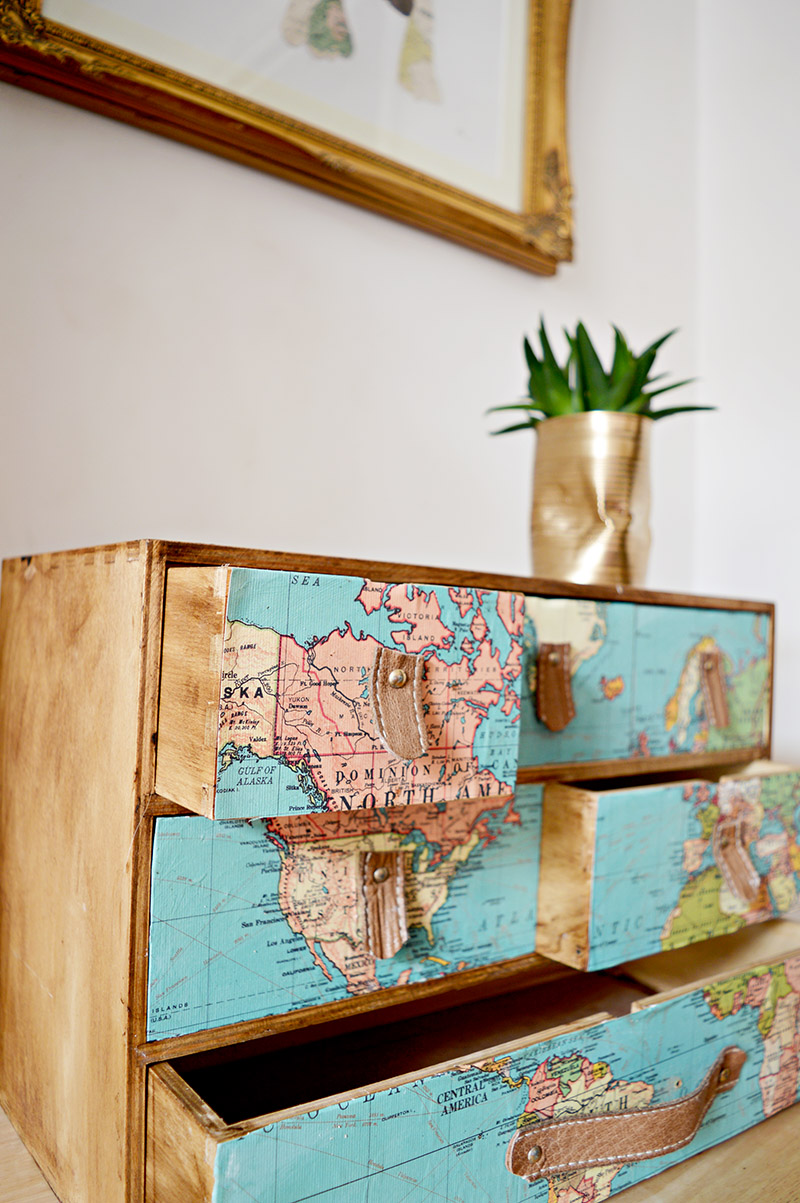 I have cleverly upcycled many IKEA lamps, again my most popular being a map decoupaged lampshade. I even have an IKEA clock hack with maps.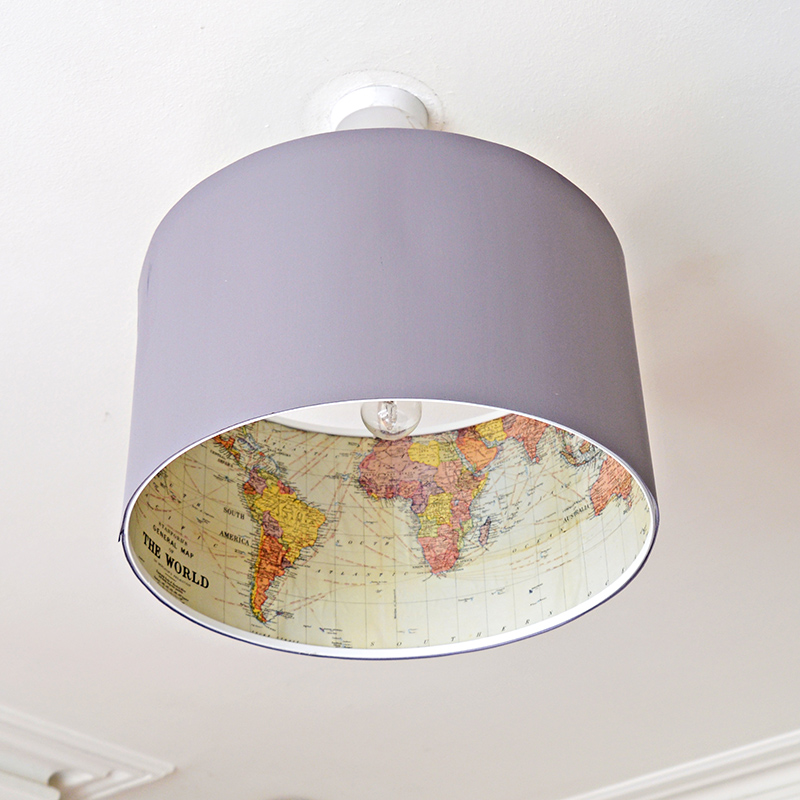 Ironmongery includes items such as door furniture, handles hooks and hinges. I collect these items from old doors, cupboards, and windows for upcycling.
A few years ago, I used a bag of my ironmongery bits and pieces to make a unique upcycled wooden Christmas tree.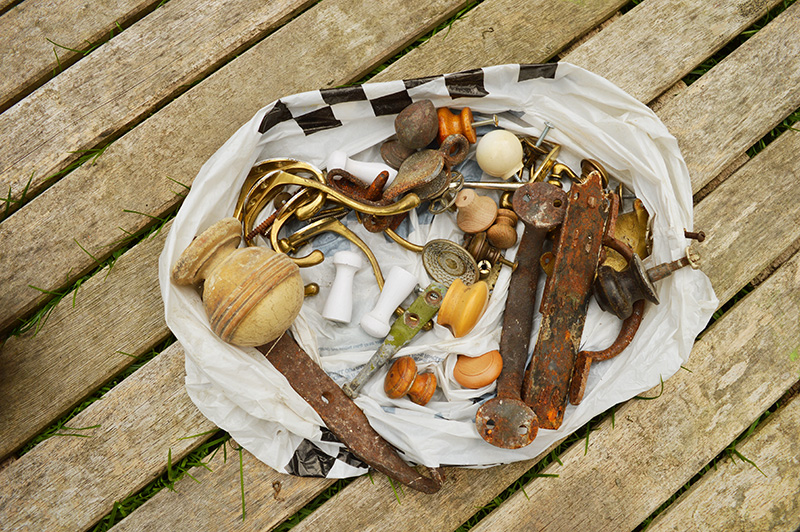 10. J is for Jeans and Jars
This site is full of clever upcycling ideas for old jeans. You don't need to be a seamstress to upcycle denim. There are many no-sew ideas for old jeans on the blog, as well as those that require a small amount of sewing.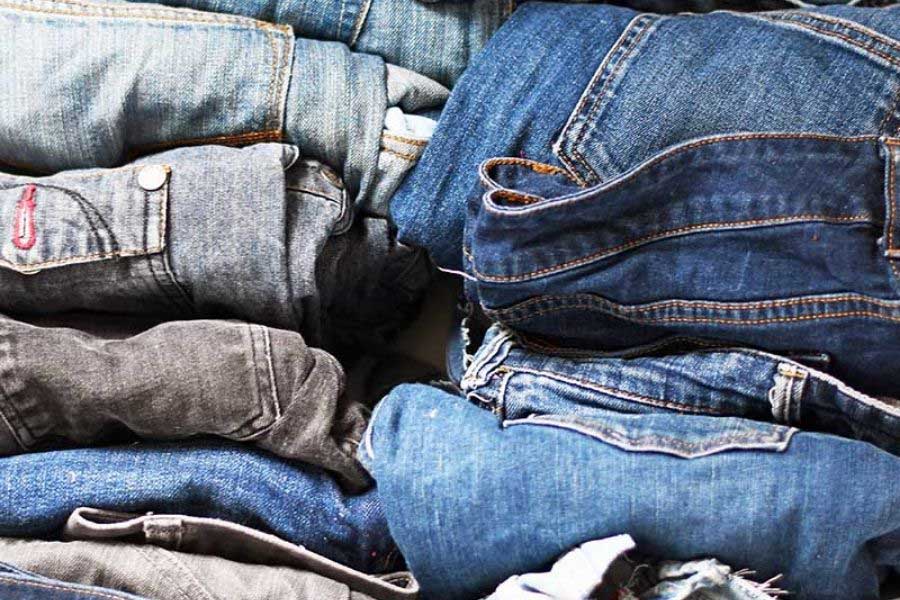 Several pairs of jeans can be used for big upholstery projects or to make pocket organizers and quilts. Single pairs of jeans can be used to make table runners and denim pillows.
The leftover denim scraps can be upcycled into fun decorative items such as Christmas ornaments, feathers and pom pom flowers.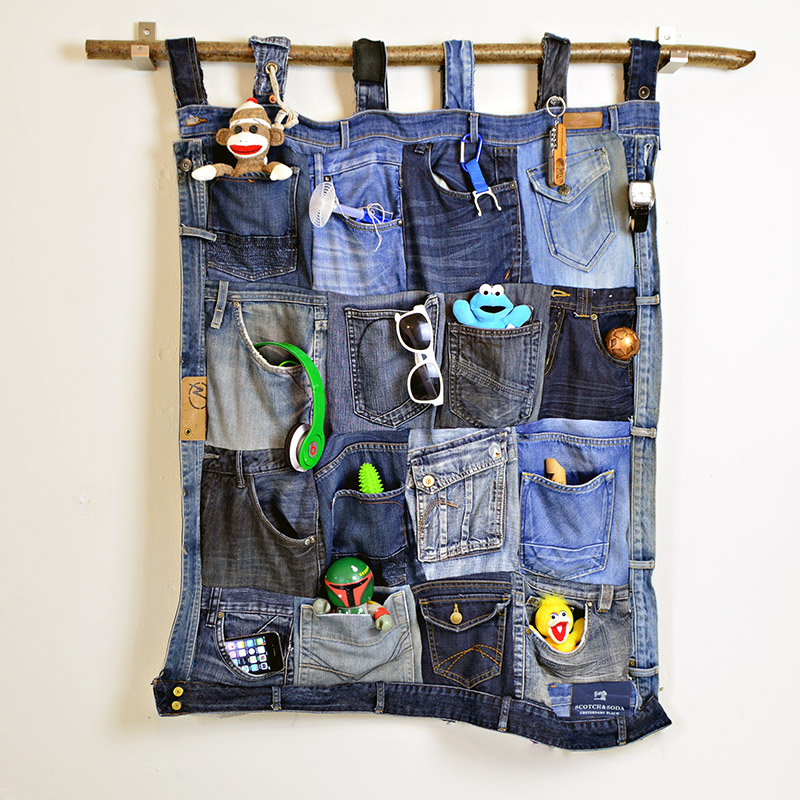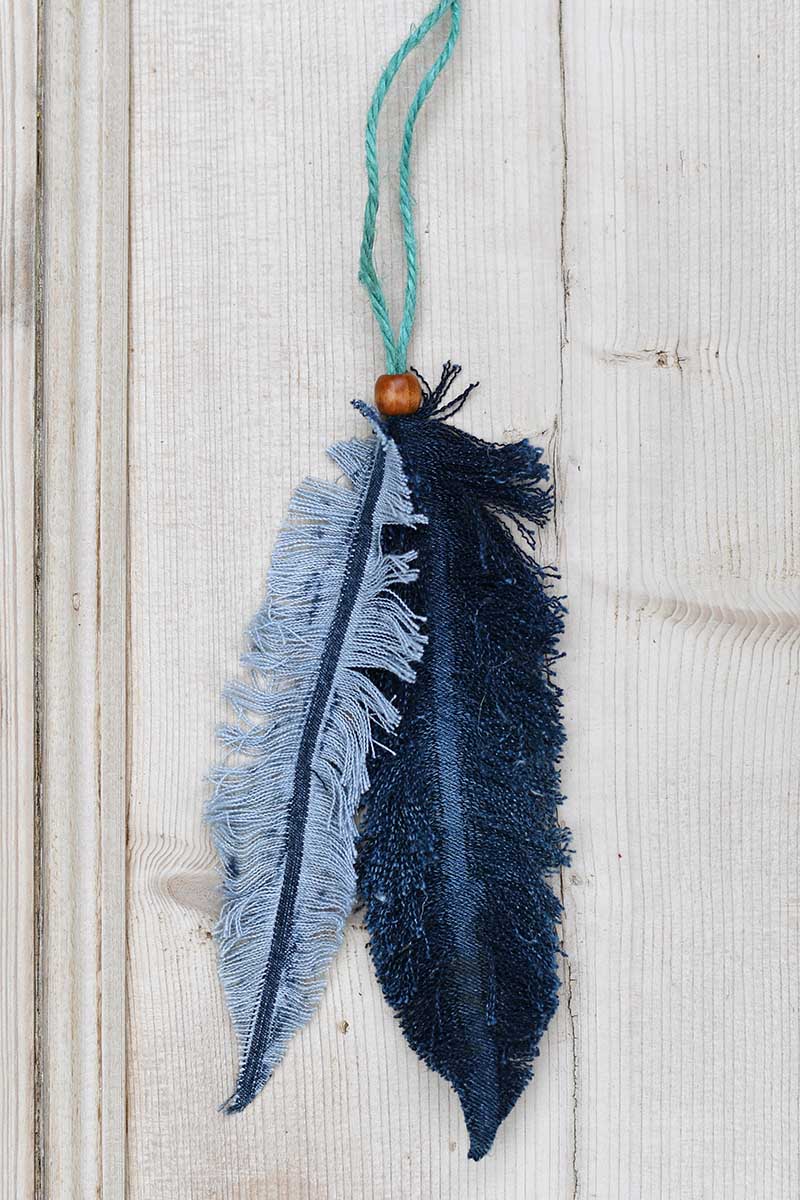 If you look for clever upcycled jars ideas on Pinterest you will find hundreds if not thousands of ideas. Jars and more specifically mason jars must be one of the popular kitchen items to upcycle. You will find a repurposed mason jar idea for every season and holiday.
Many of the mason jars are just decorated cleverly others are upcycled into useful containers such as mason jar banks.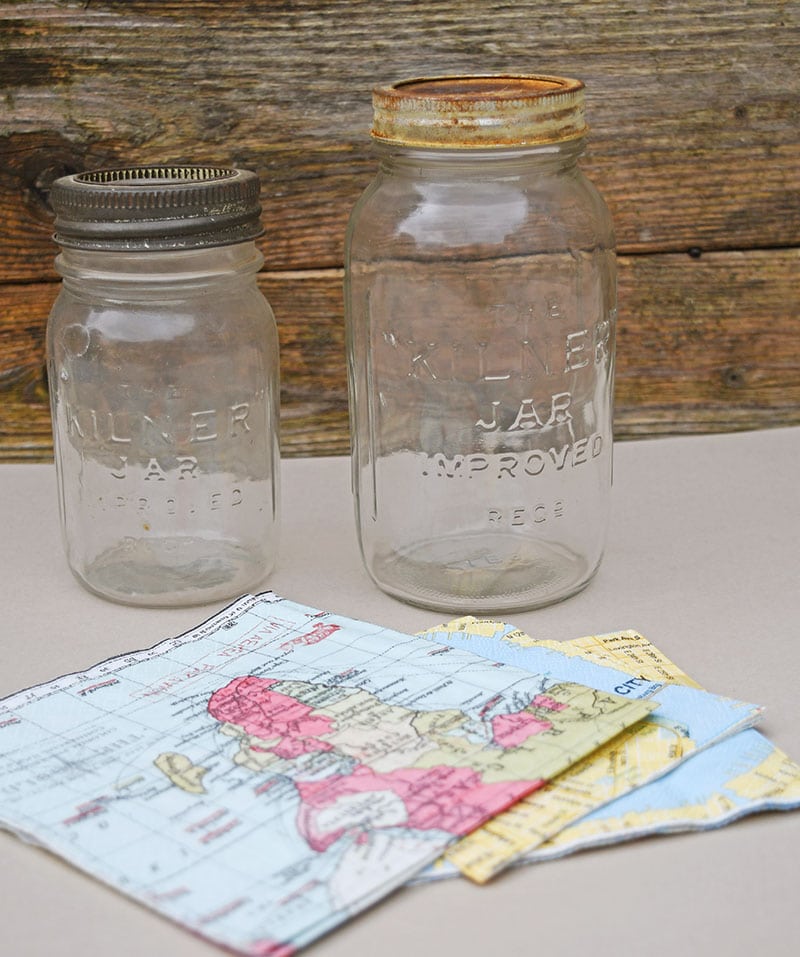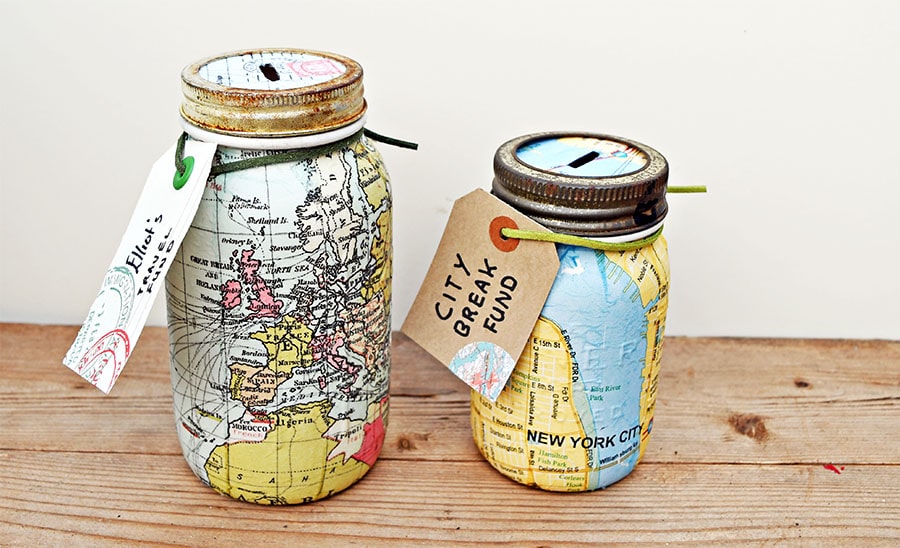 11. K is for Kitchen Utensils and Keyboards
Old kitchen utensils can be upcycled into tea towel holders and recipe holders.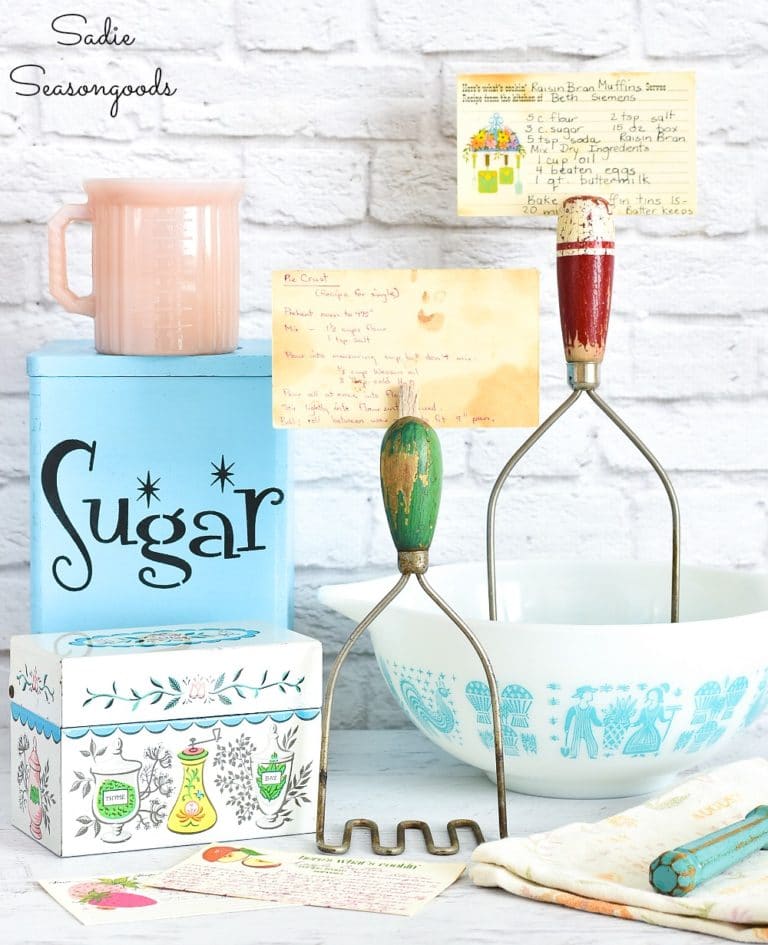 There are also many clever upcycling ideas for computer keyboards from unique jewelry to chairs and desk caddies.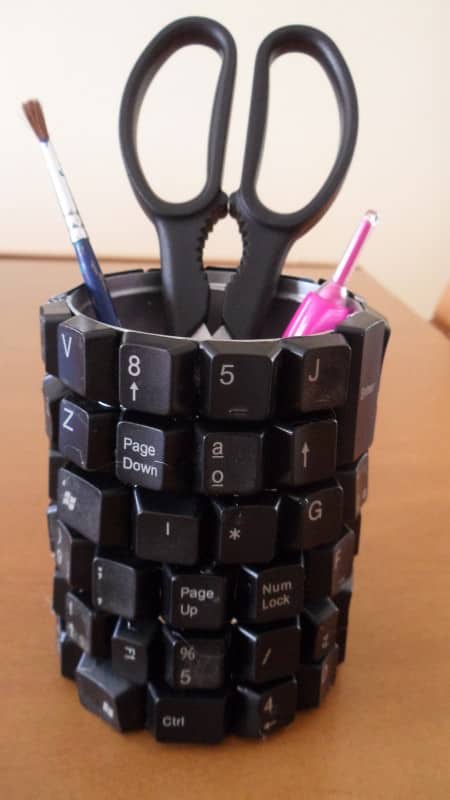 12. L is for Lamps and Leather
I both upcycle old lamps and make upcycled lamps. For example, I made a rustic Christmas tree out of old lampshades and I've made an upcycled lampshade out of woven denim seems.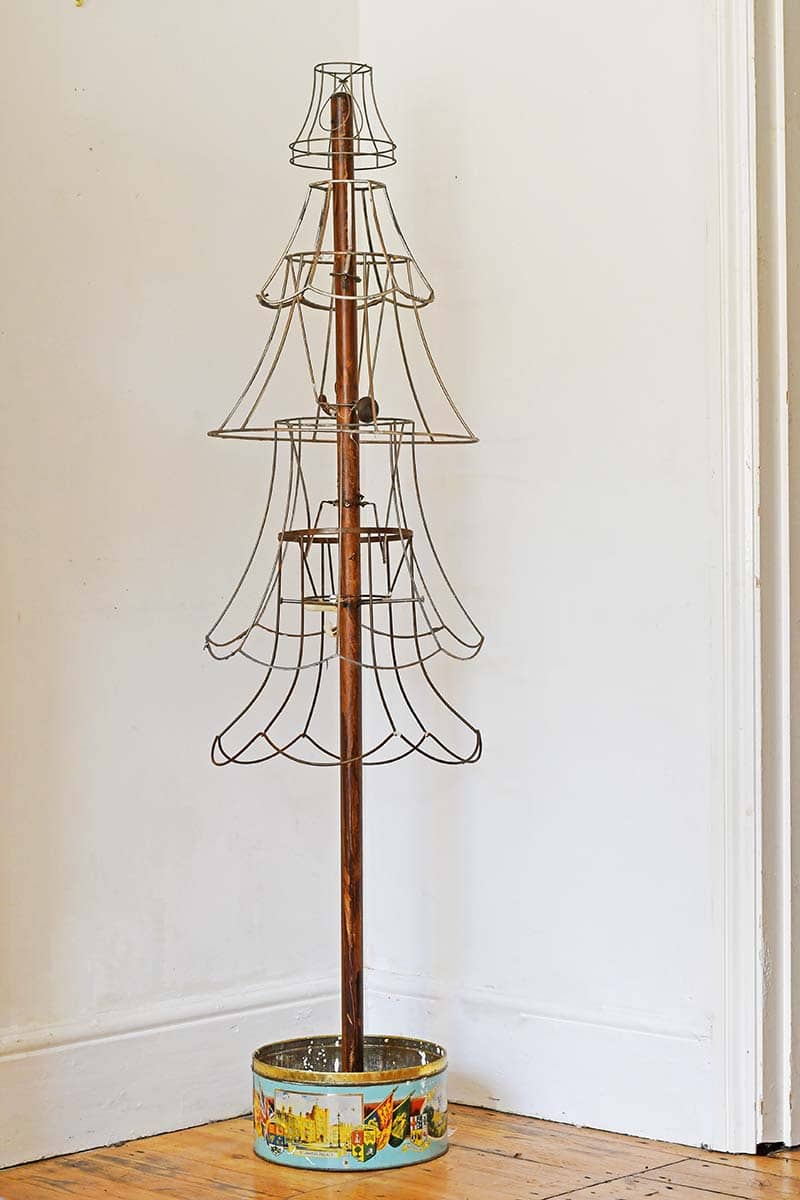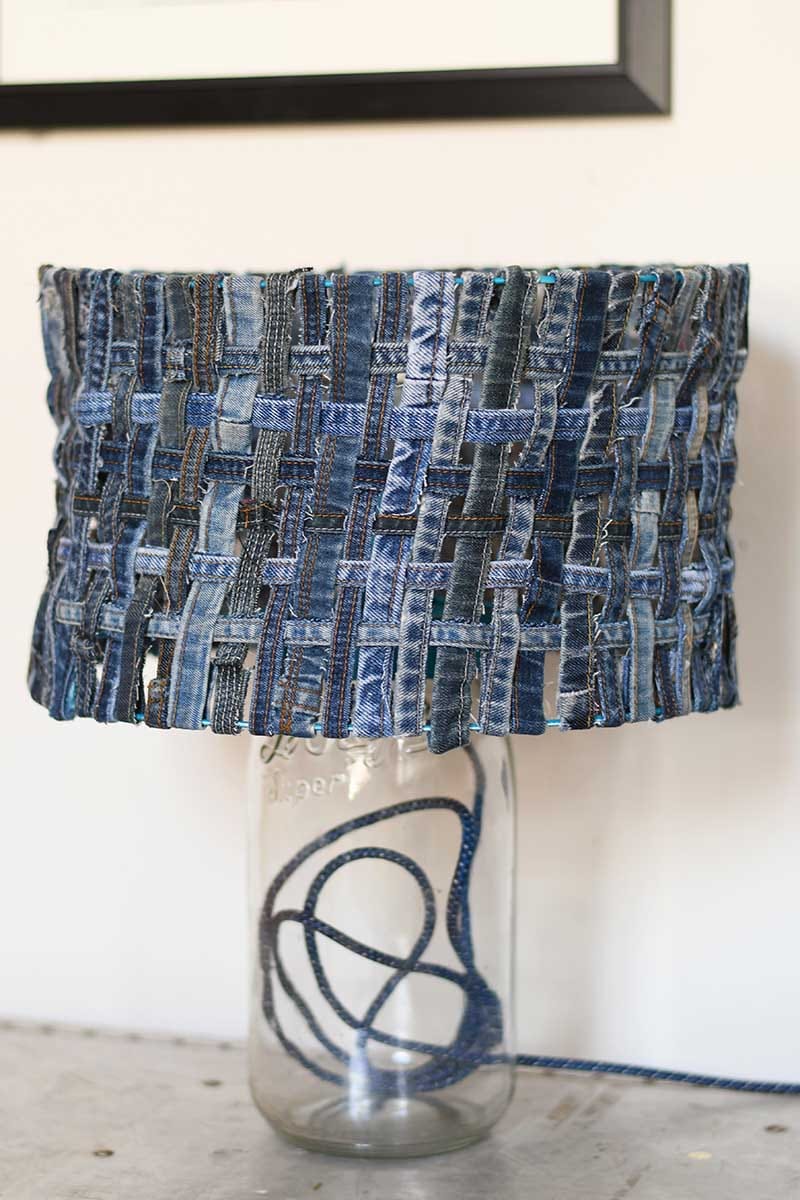 I once found a discarded old leather sofa and managed to rescue some of the material before it was carted off to the dump. I've used this leather to make an upcycled Boho vase and some clever recycled hanging planters. I still have plenty more of the leather waiting to be upcycled.
I use samll pieces of leather to make handles and accents for other upcycled projects.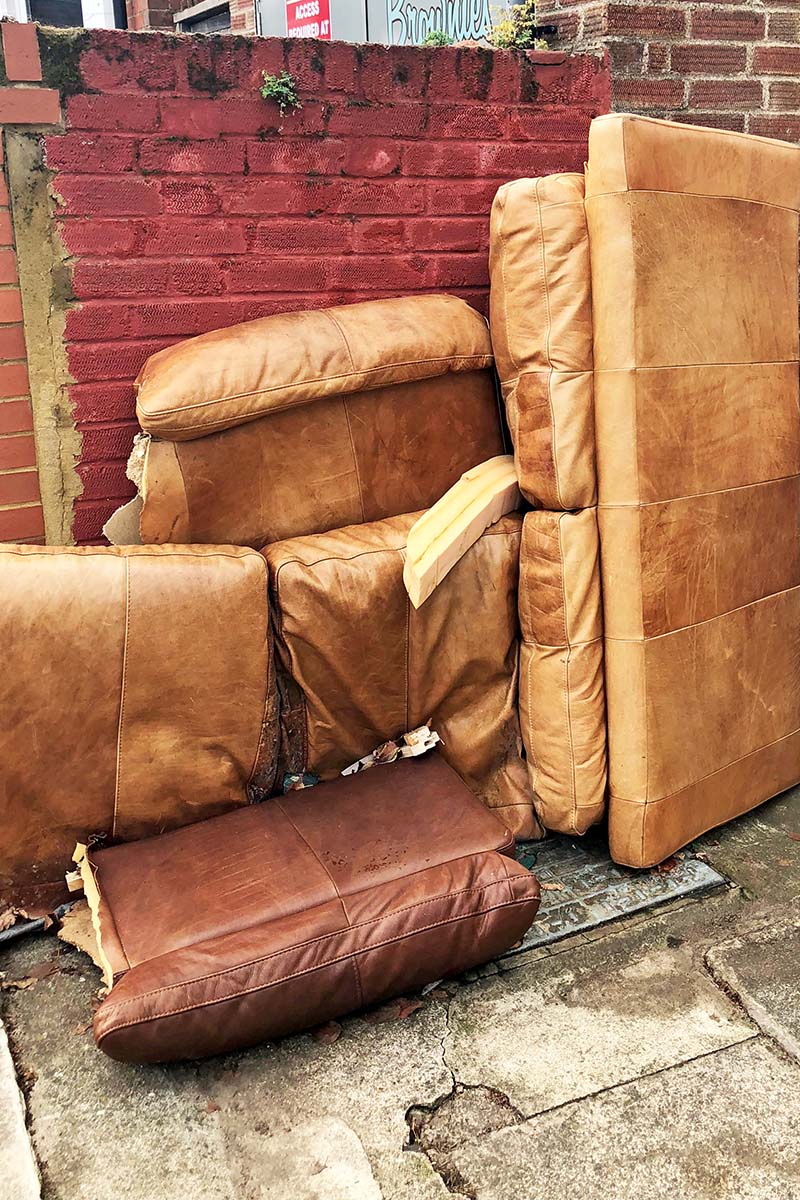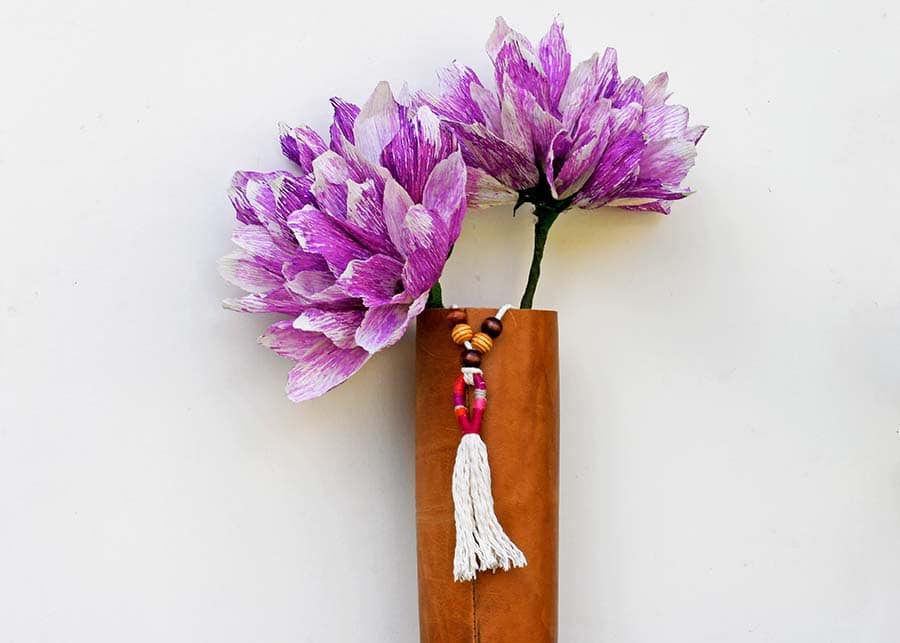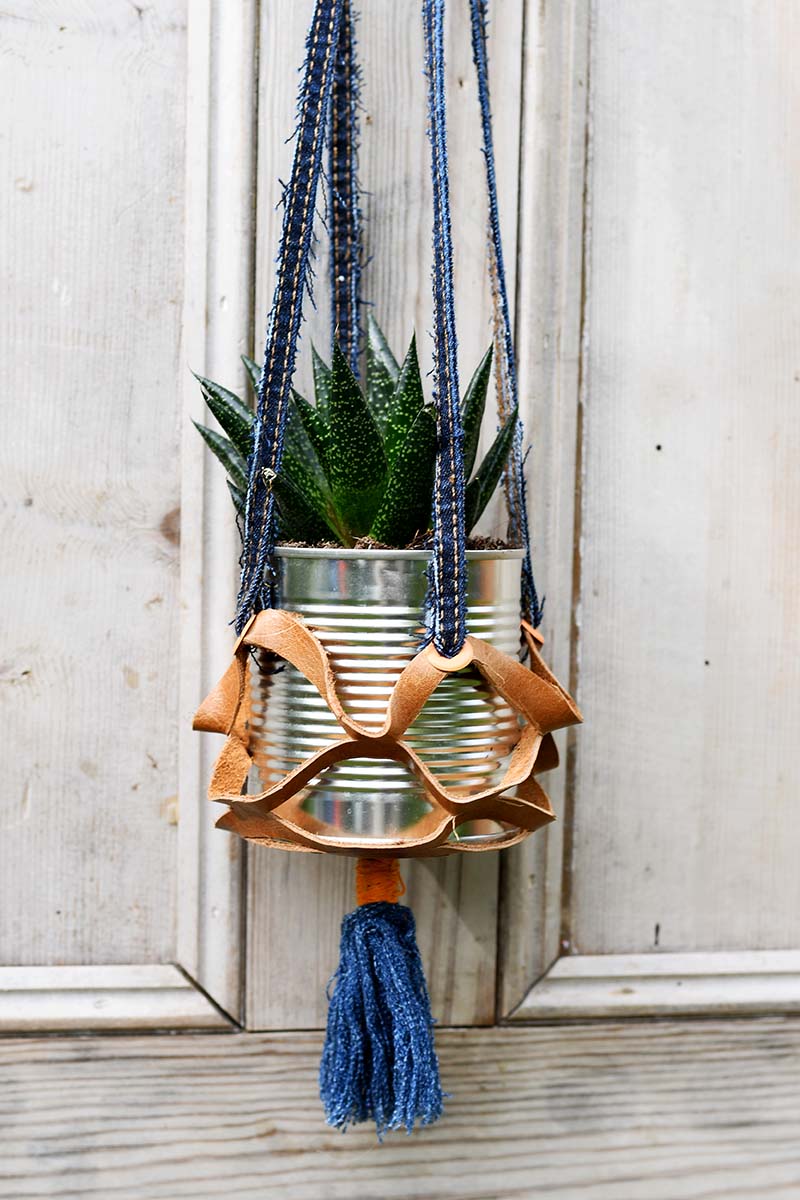 13. M is For Maps and Mirrors
Maps are fantastic for adding interest and personalizing upcycles. For example, decoupage a table with a road map of your favorite place, you can transform the mundane into something special.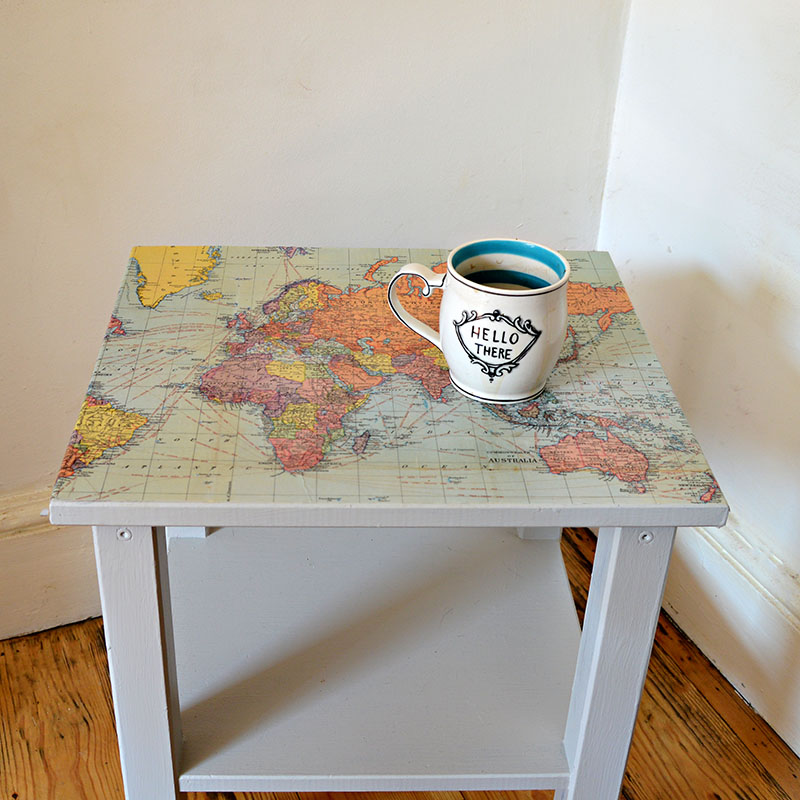 Map upcycles don't have to be large projects. Old road maps can be used as an affordable alternative to craft paper. For example, they were used to make a map leaf wreath, paper beaded bracelets, map roses and some cool DIY map art.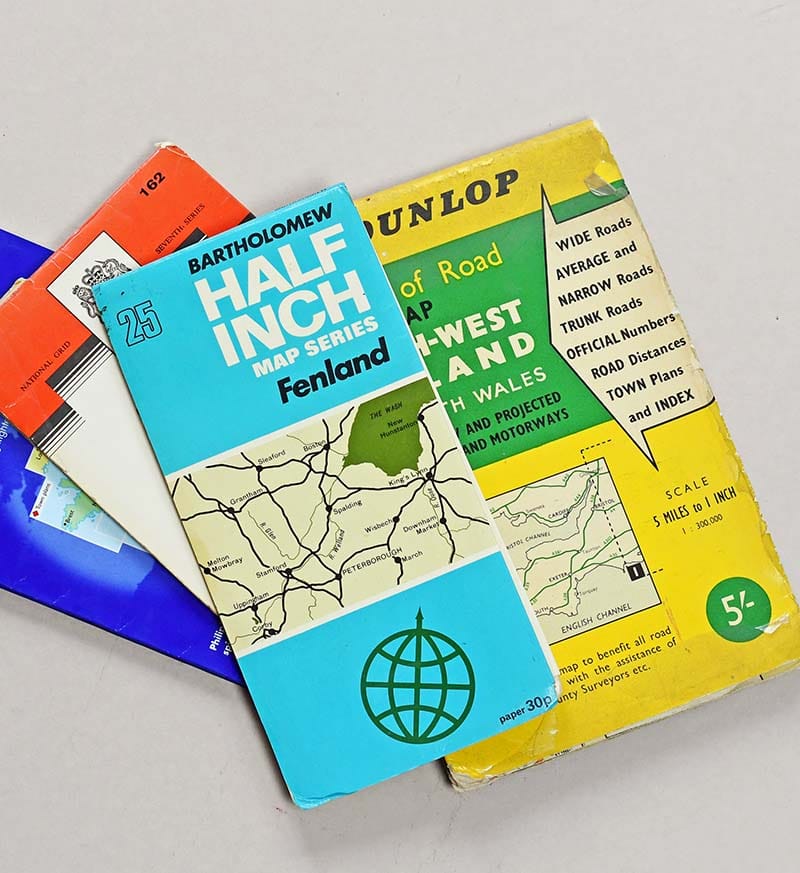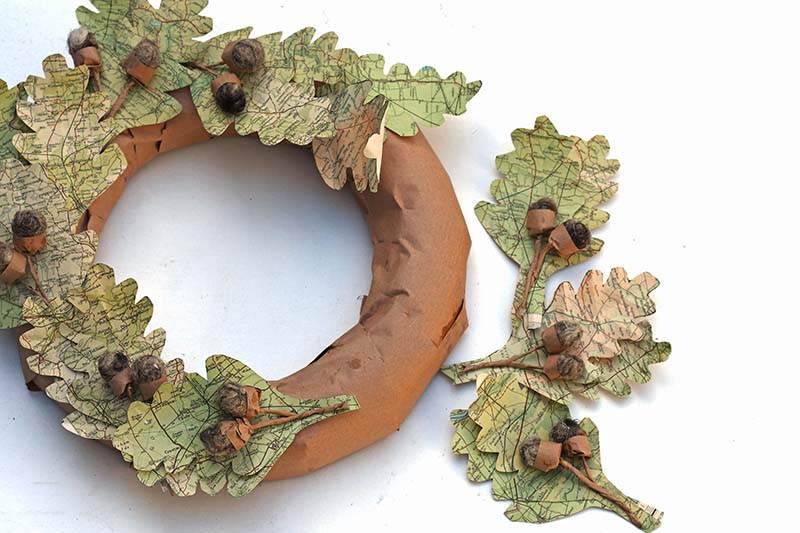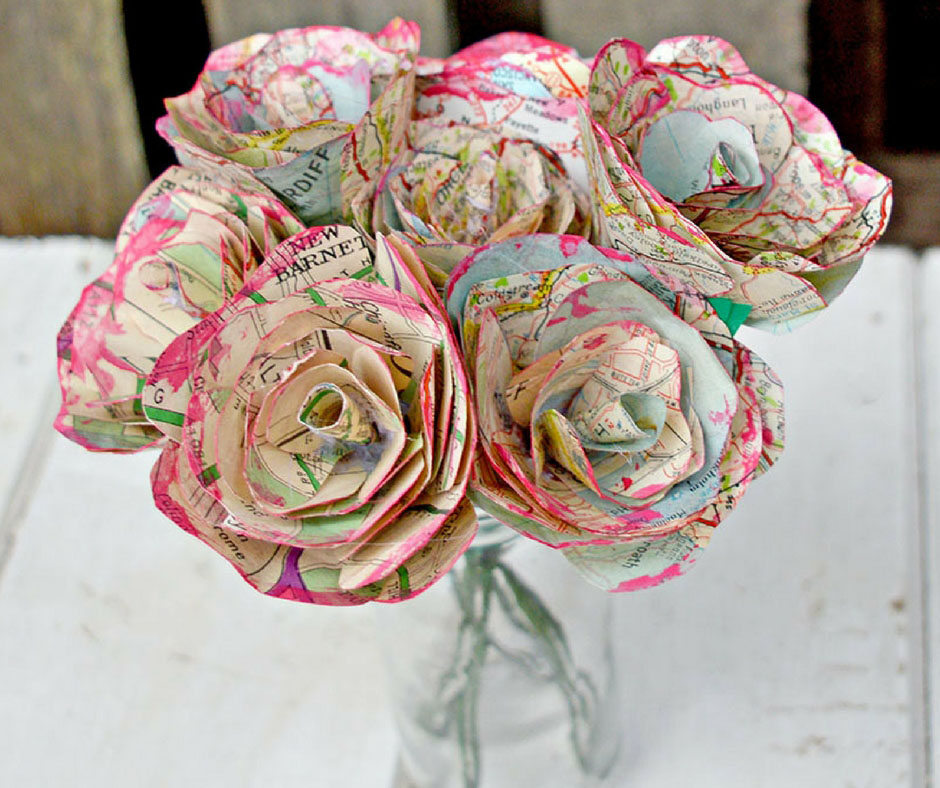 Before throwing away an old mirror, see if you can update it with a clever upcycle. I've transformed two old mirrors in my home. One with fabric scraps and mod podge. and the other an old IKEA mirror. I upcycled the IKEA mirror with funky tropical wallpaper.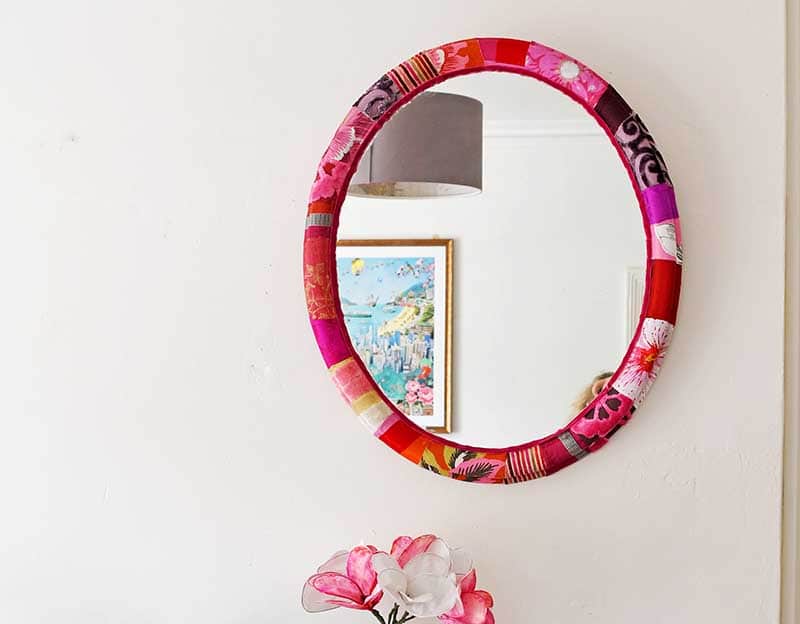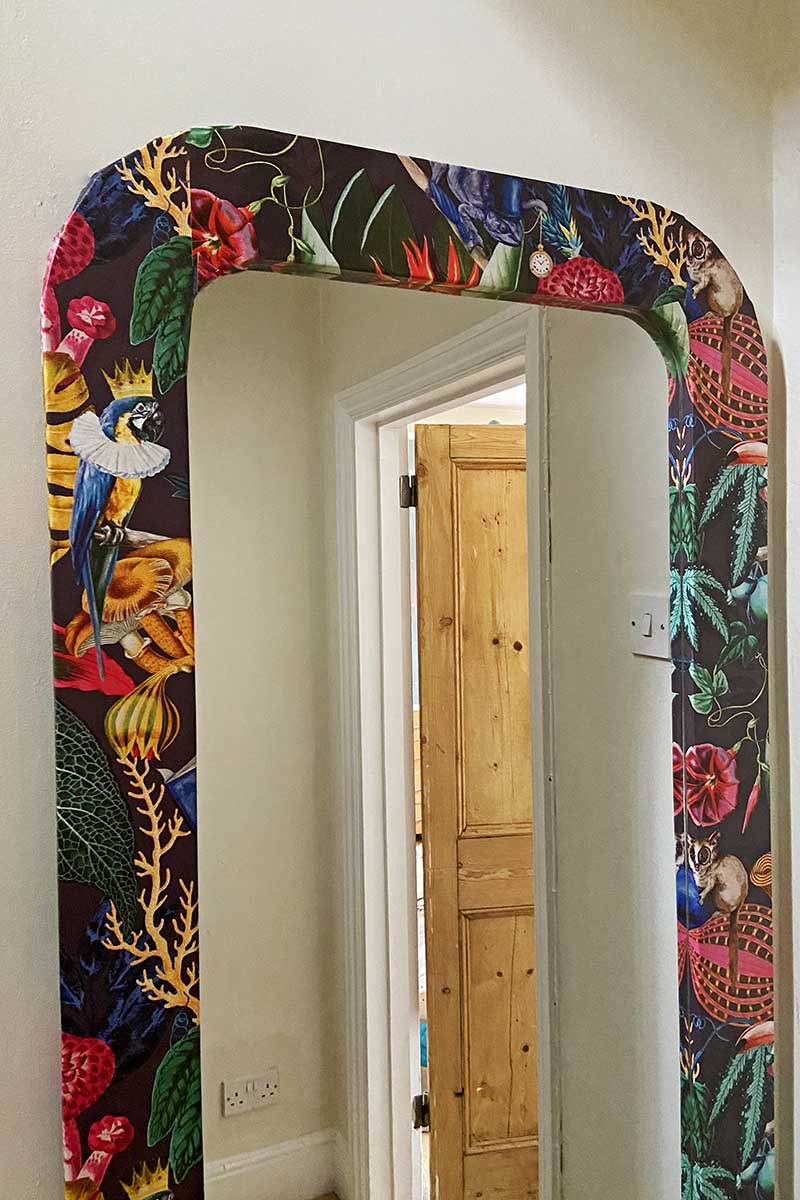 14. N is for Newspapers and Nutella Jars
Newspapers are a brilliant free upcycling resource. They can be used to make a variety of cool paper mache crafts, from decorative paper Mache bowls to giant cactus.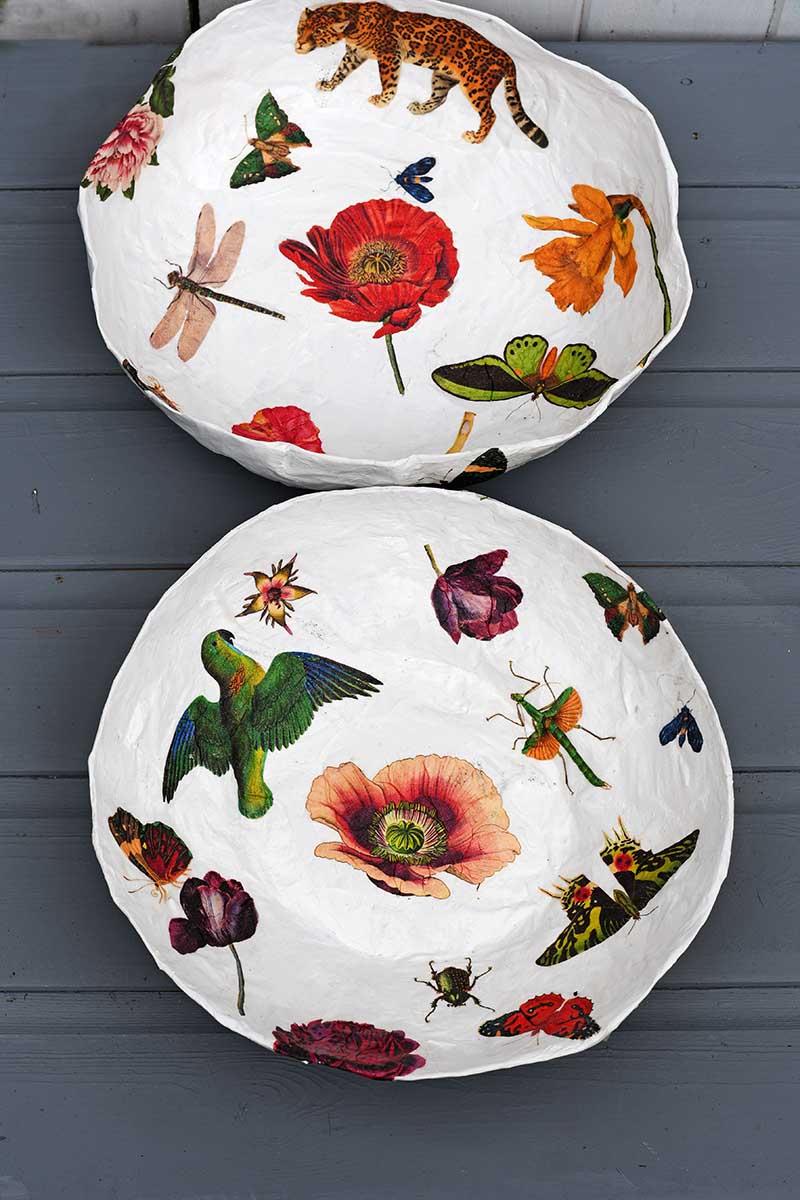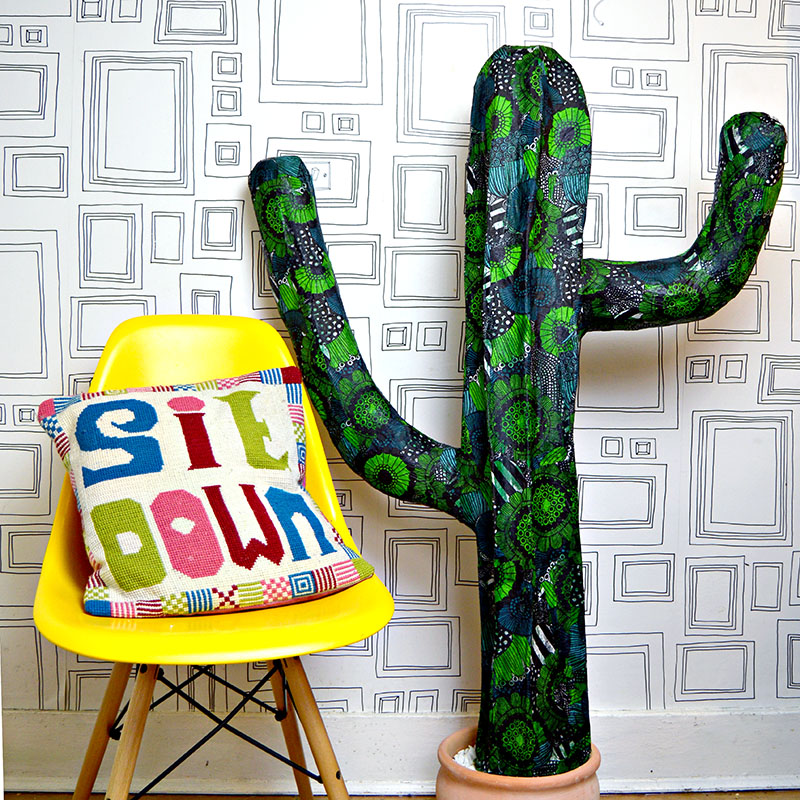 Glass Nutella jars make cute mini cloches which are fun to make decorations with.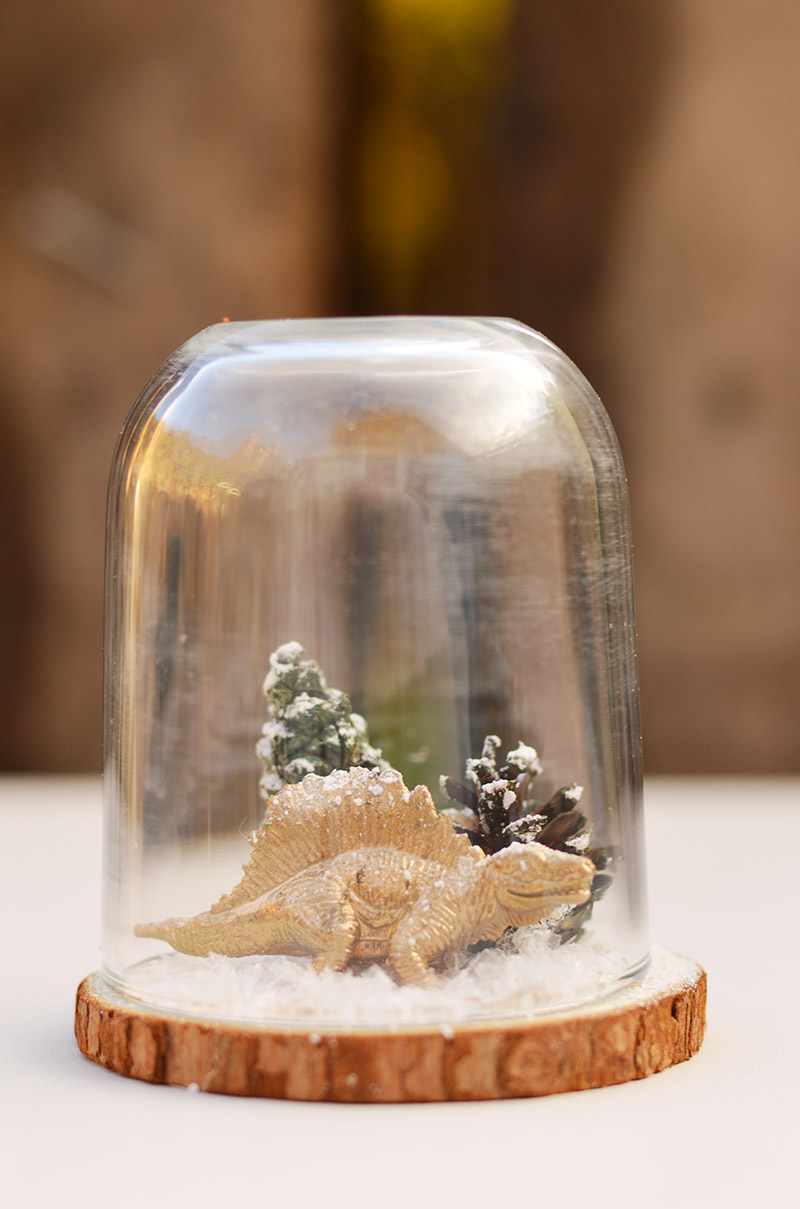 15. O is for Oil Cans
Oil cans are a big favorite of junk crafters. Go to any flea market and it won't be long before you come across an upcycled oil can lamp. There are other decorative things that you can make from old oil cans like cute photo holders.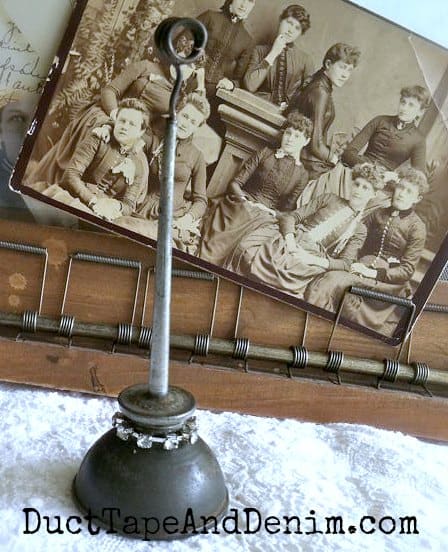 16. P is for Pallets and Plastic Bottles
Pallets are a cheap and often free source of strong wood to upcycle. They are particularly well suited to garden upcycles.
Many times I've come home from my dog walk dragging a free curbside pallet home to upcycle. I've seen pallets turned into outdoor sofas, beds and even bars. I made myself and a stenciled walled garden from an old pallet.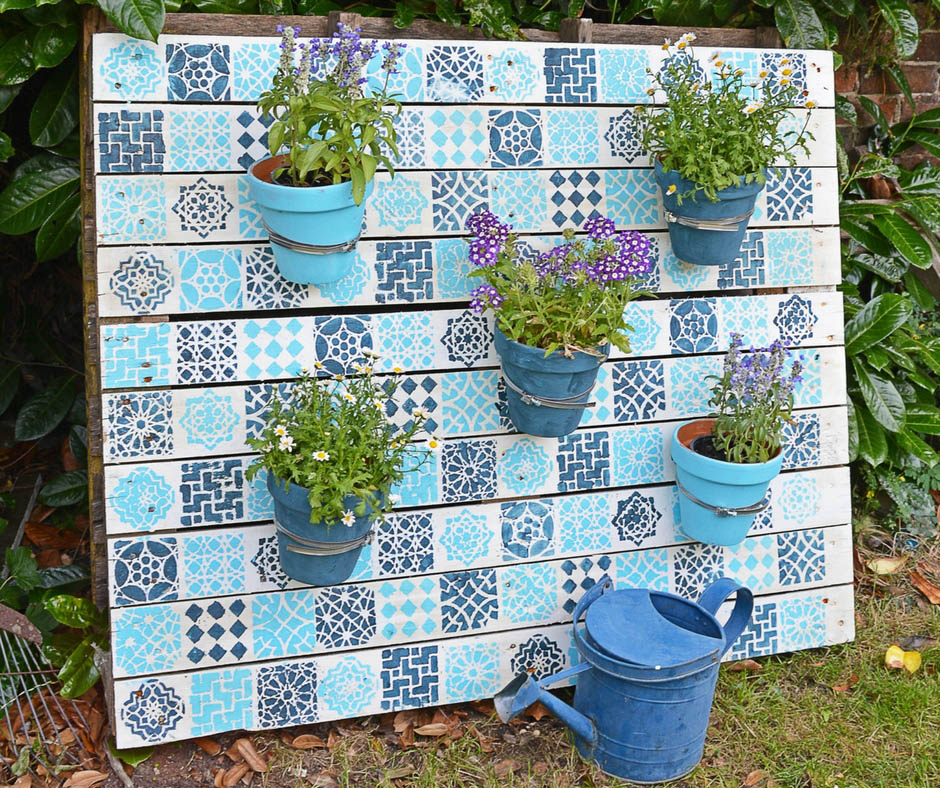 Not all pallet projects have to be large. Small bits of pallet wood can also be repurposed and upcycled into things like picture frames.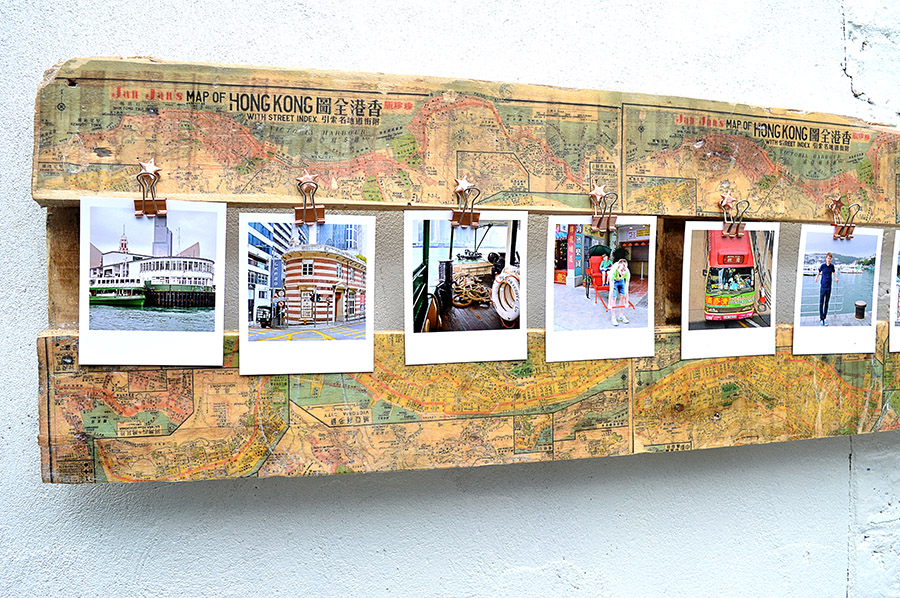 This is a very clever upcycle of plastic bottles, melting them and shaping them into cute mini succulents. These are one plant you can't kill!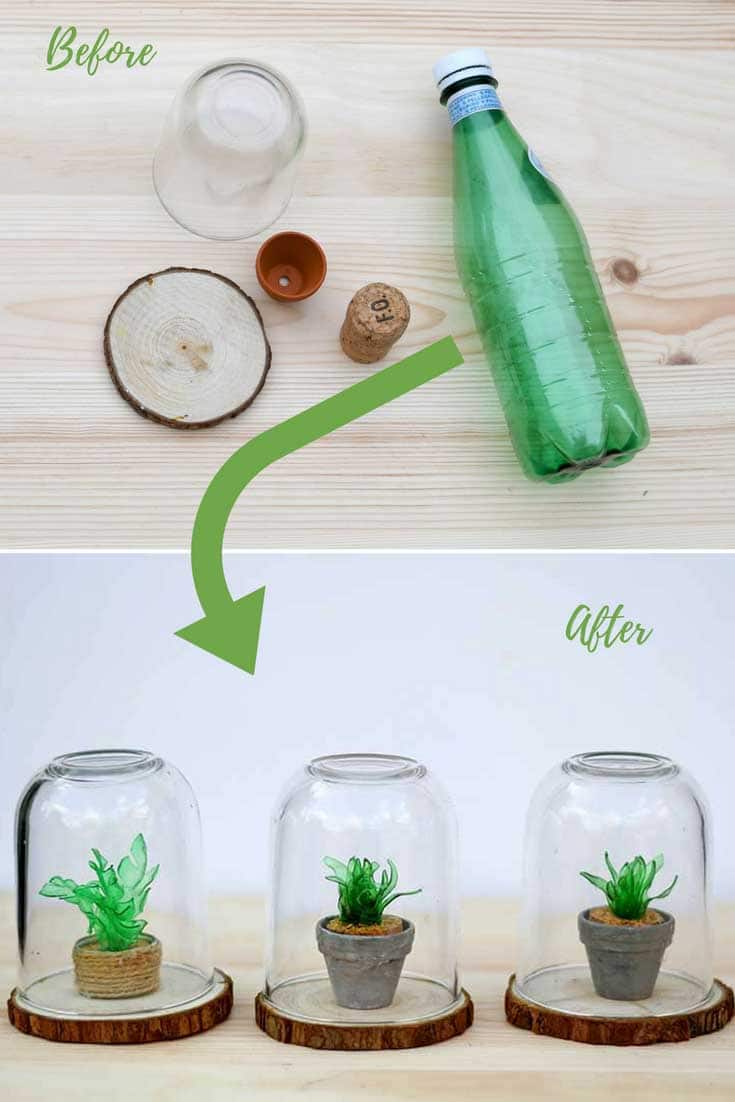 17. Q is For Quilts
I have to admit that Q is an awkward letter of the alphabet when it comes to clever upcycling ideas. There is one thing that you can make from upcycled materials beginning with Q, quilts.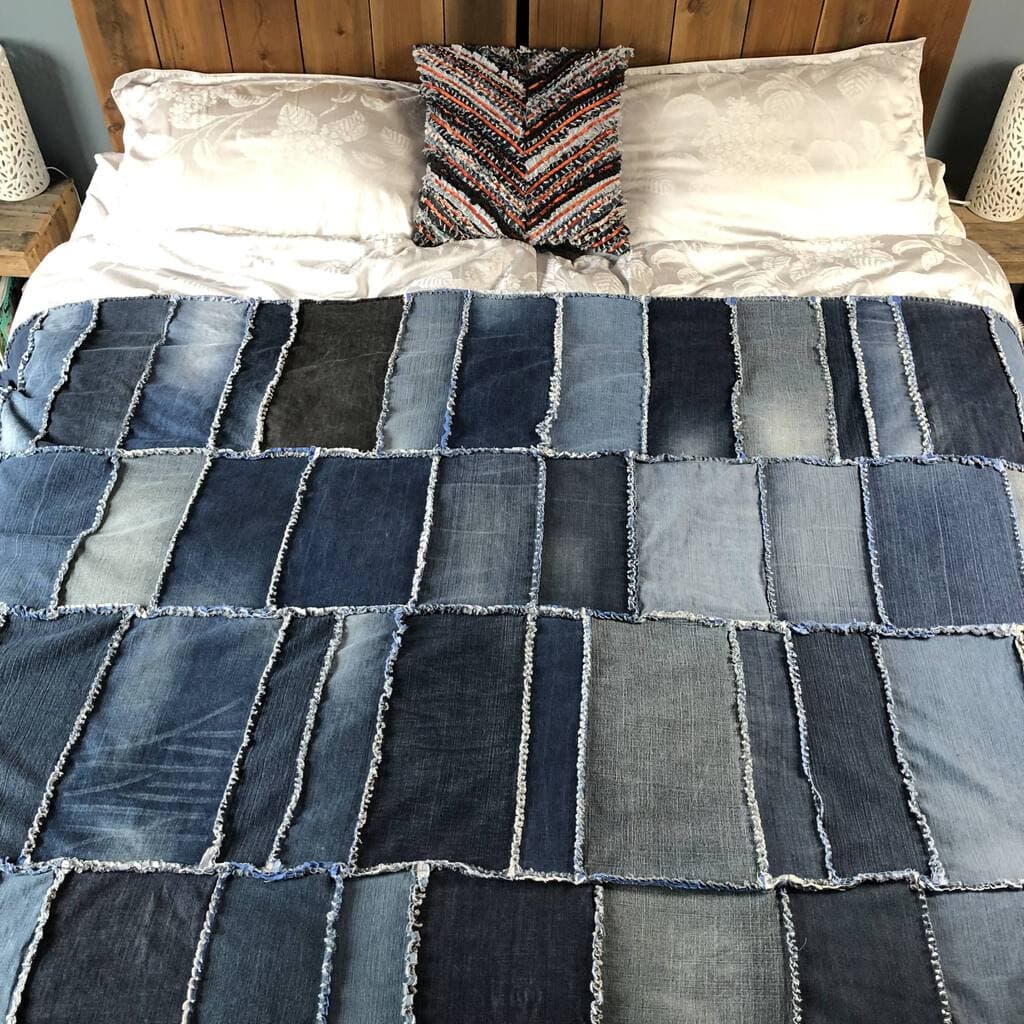 18. R is for Radio Cabinets and Reels
I've seen some beautiful transformations of old radio cabinets. I'm on the lookout for one to upcycle. Perhaps, if I find one, I could upcycle it into a kitchen island.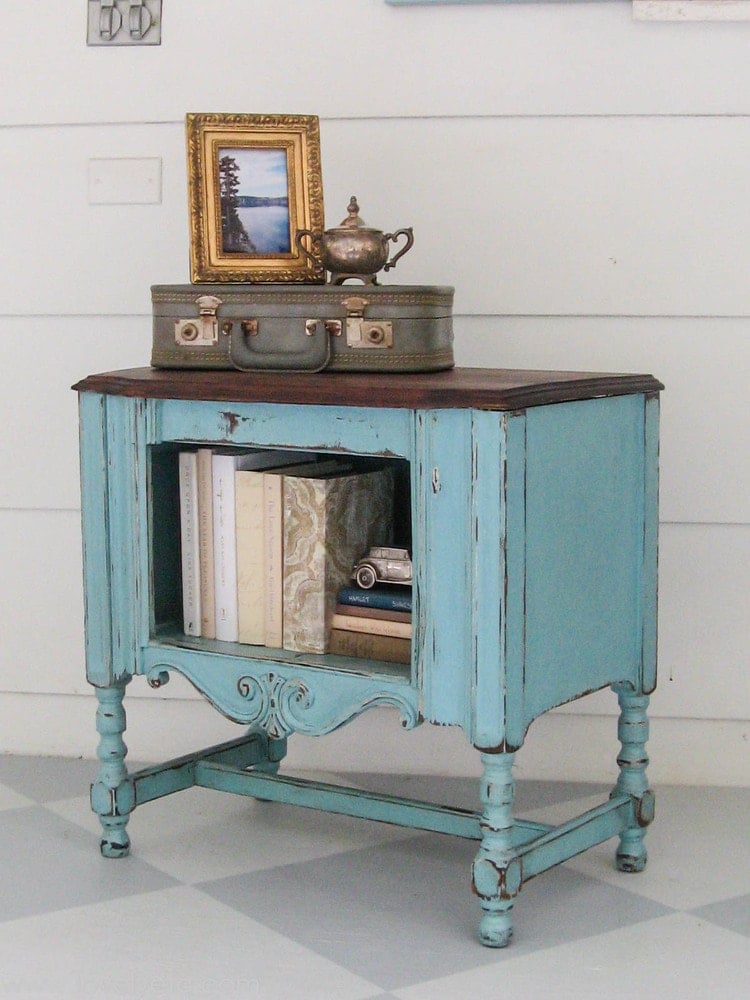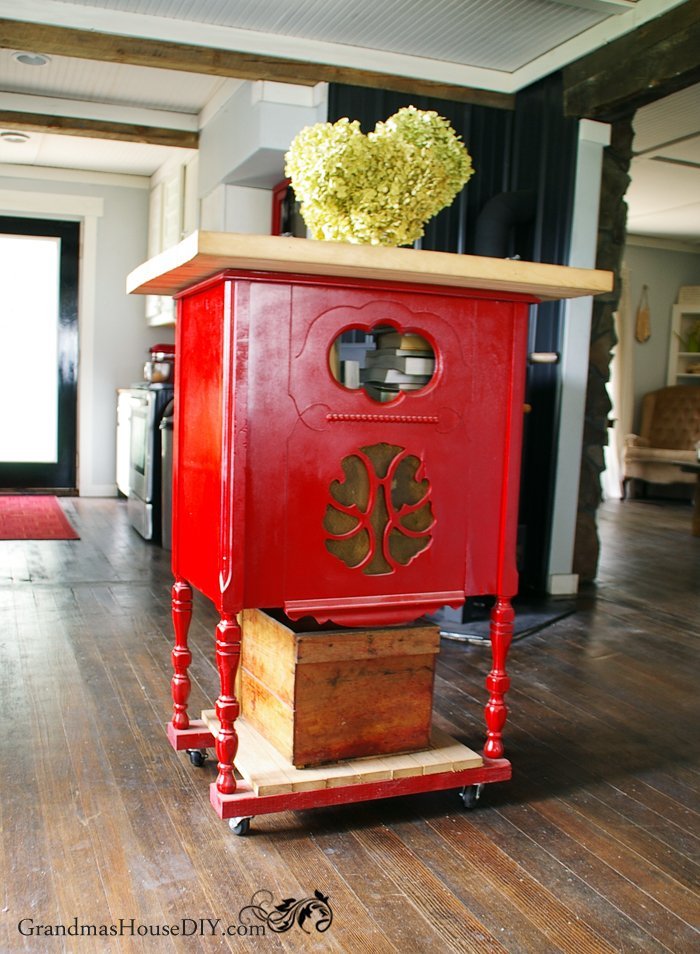 I can't resist old cotton and thread reels. I combine them with vintage road maps to make cute personalized Christmas ornaments.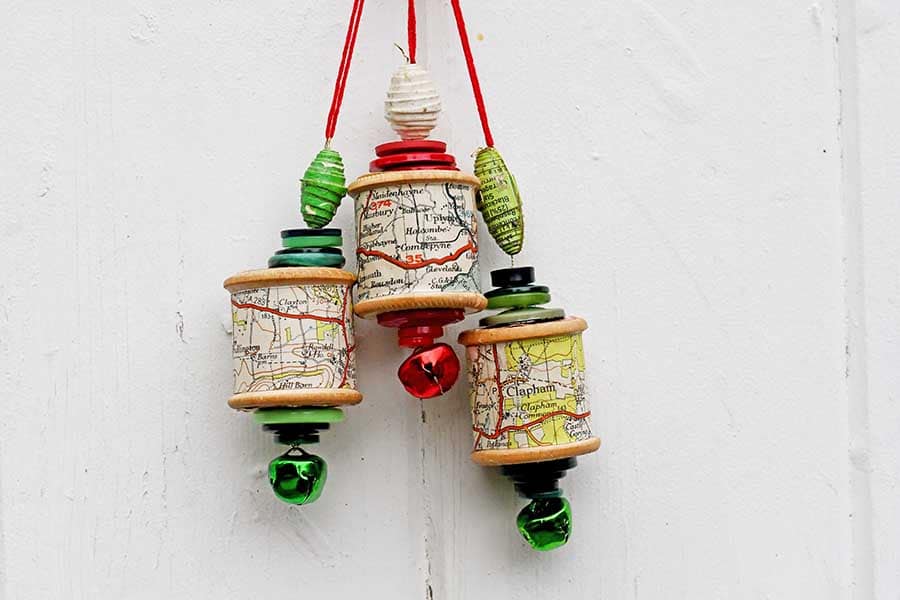 19. S is for Sweaters, Suitcases and Scaffolding Boards
If you accidentally shrink your favorite wool sweater in the washing machine, once you've got over the upset, don't throw it away. Keep it an upcycle into something for your home, such as a fun shaped pillow.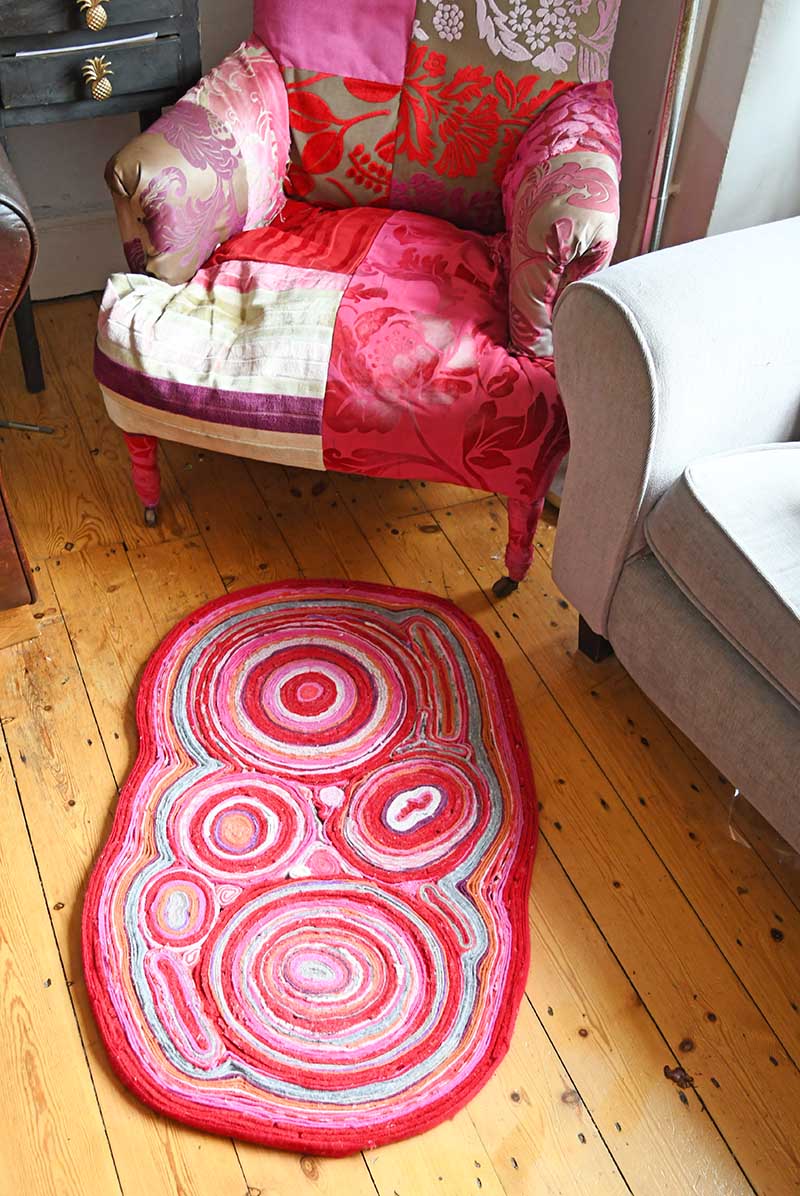 I keep all my families old sweaters to repurpose and upcycle, one of the cleverest things I have made from them is a beautiful felt rug. Don't throw away the sweater scraps, they can be upcycled into colorful garlands and flower brooches.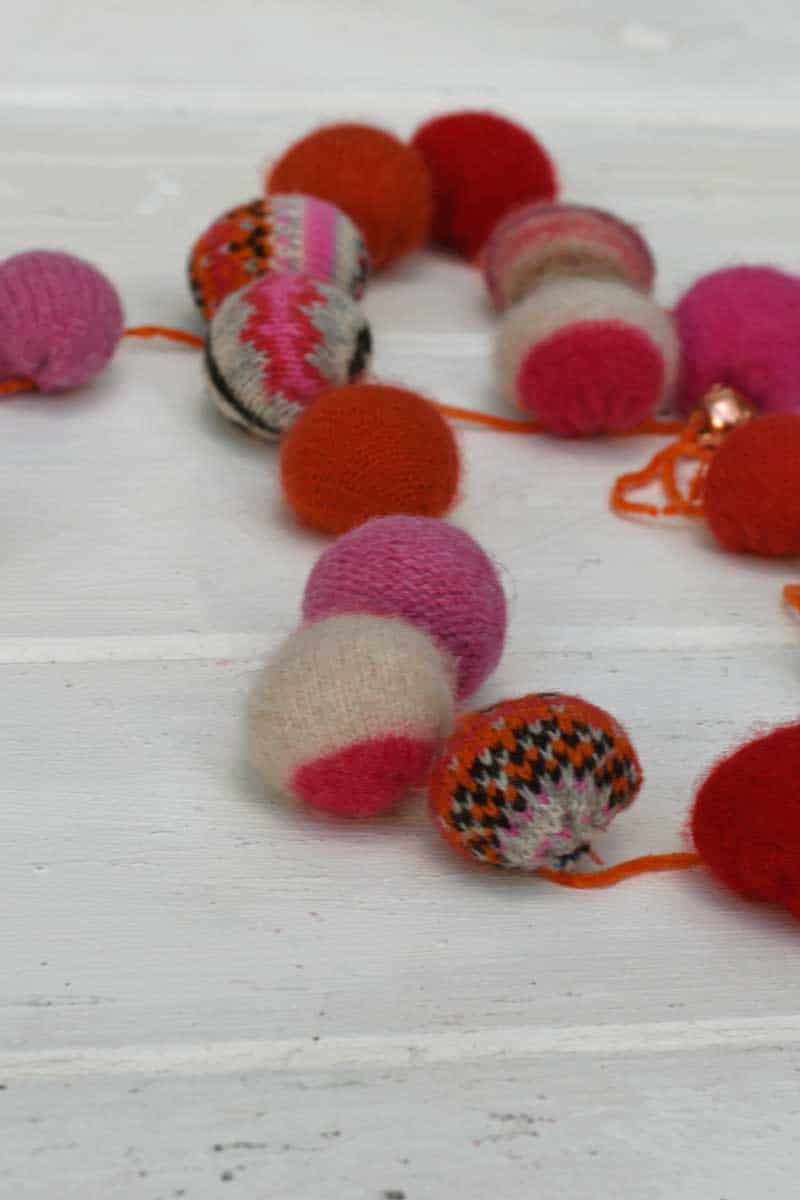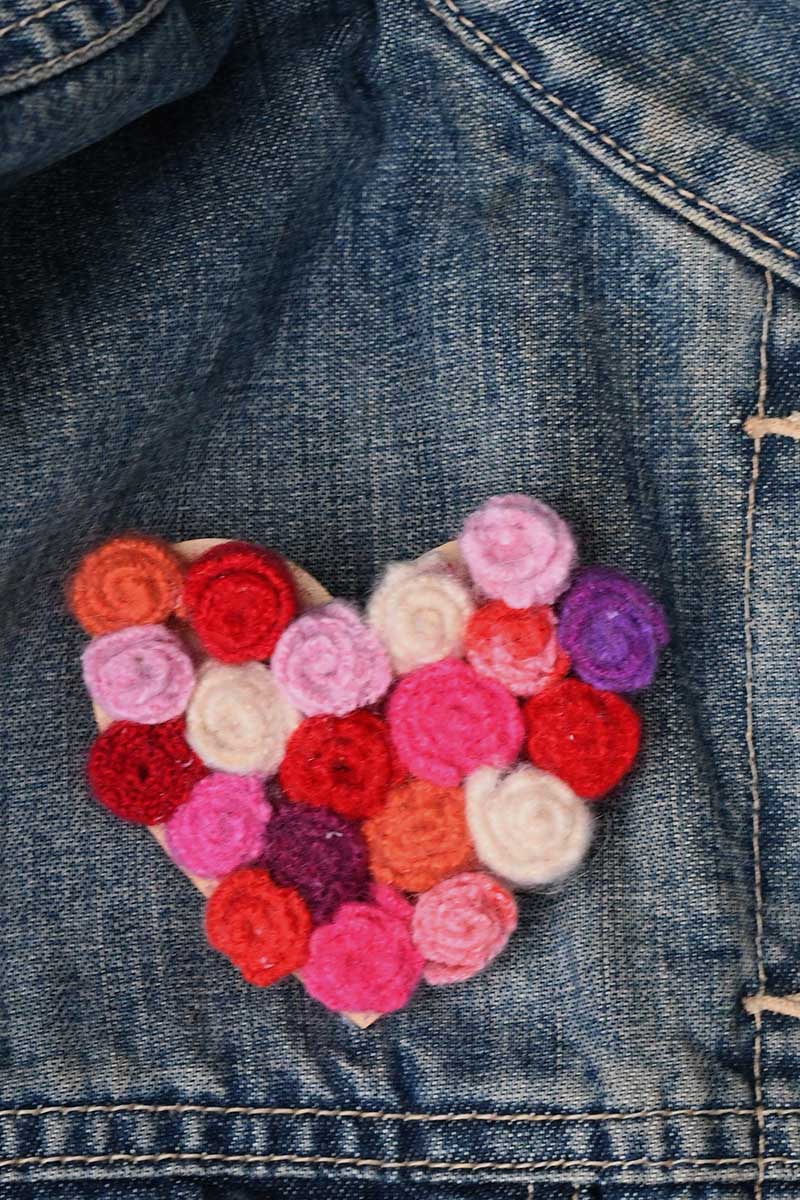 There are many different ways to upcycle vintage suitcases. My personal favorite is my simple suitcase side table with vintage travel labels.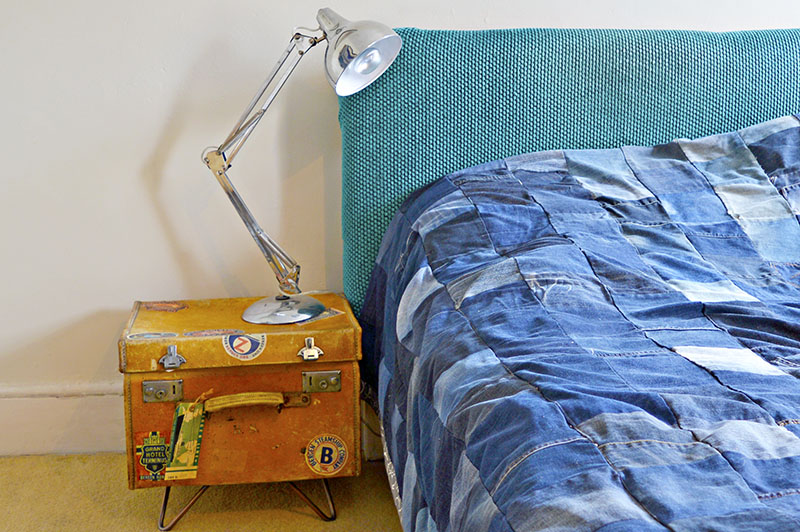 Second-hand scaffolding boards are great for making very affordable and rustic furniture. I've used them to make a simple bench for my hallway and the world map desk I'm currently sitting at.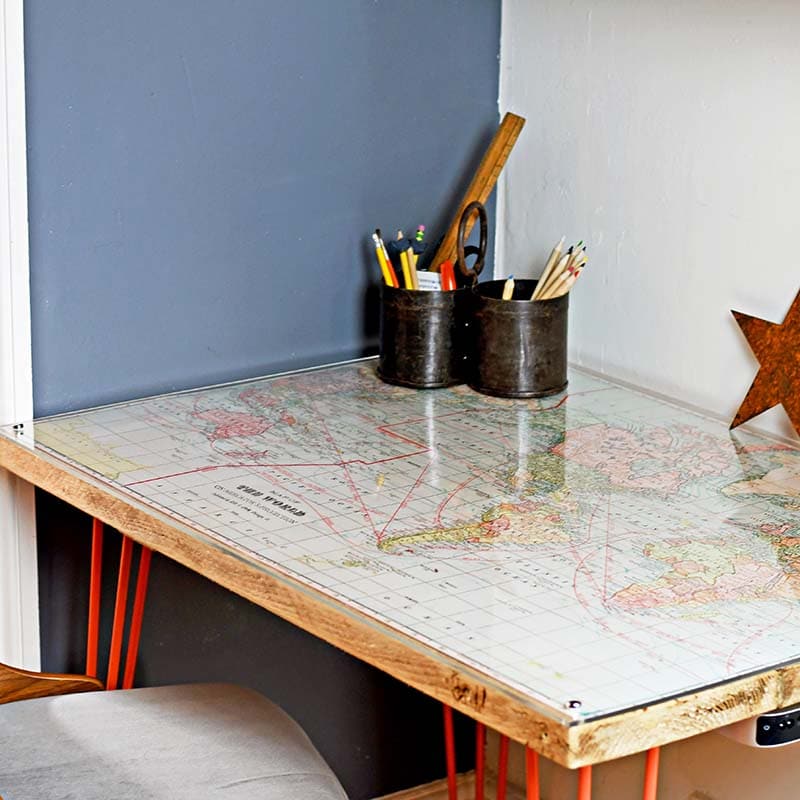 The bench combined a scaffolding board with an old broken chair.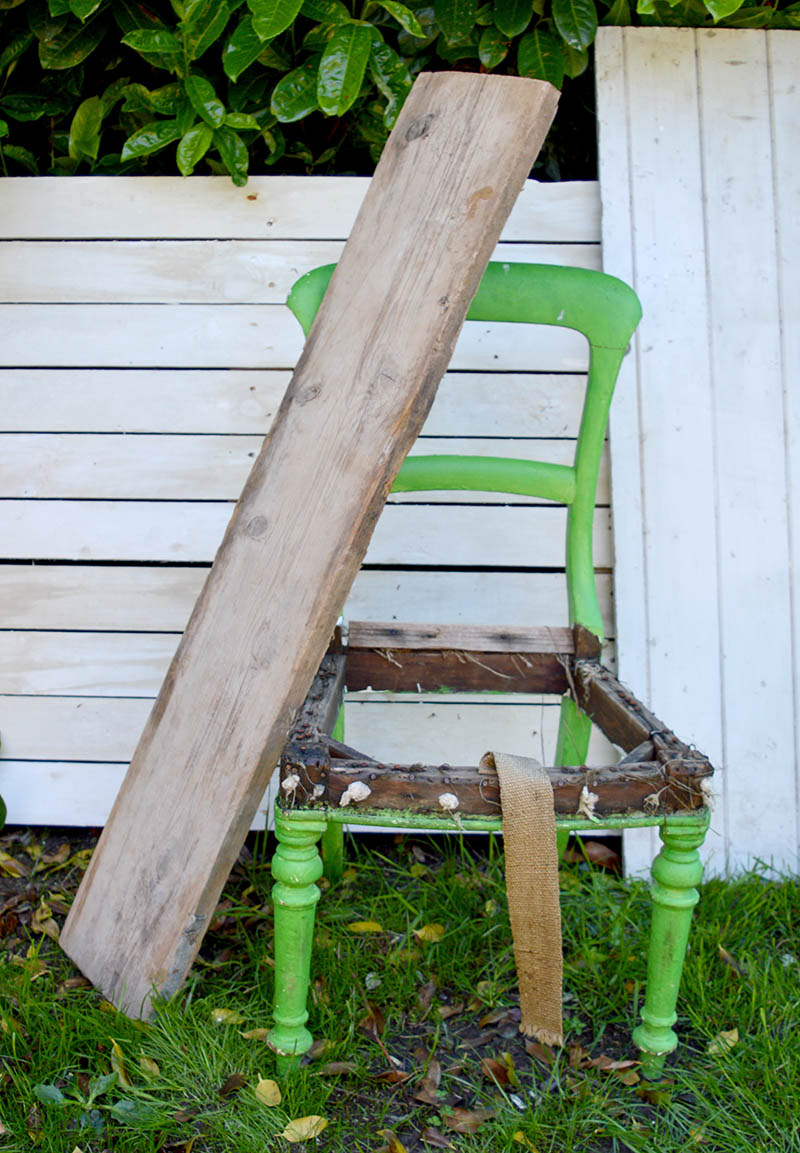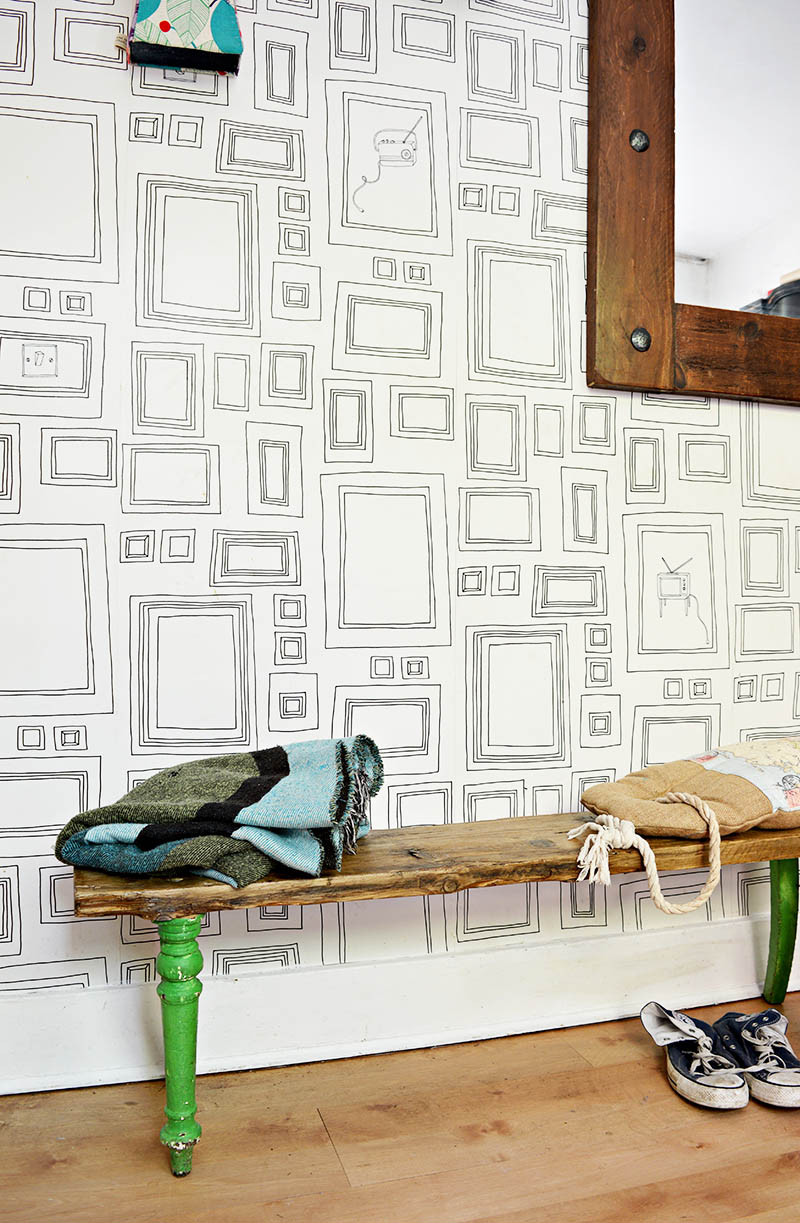 20. T is For Tin Cans, Toys, and Trays
We eat a lot of curries, which means I use a lot of tinned coconut milk. I keep most of the tin cans and upcycle them into planters. Sardine cans I upcycle into ornaments.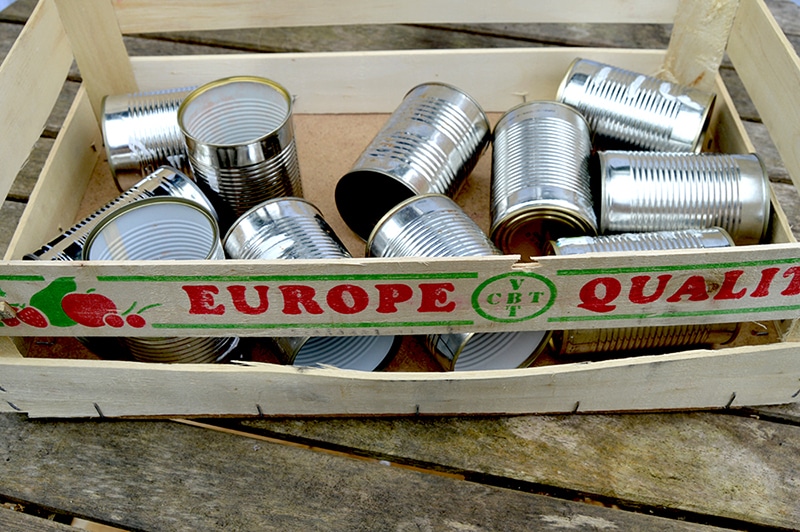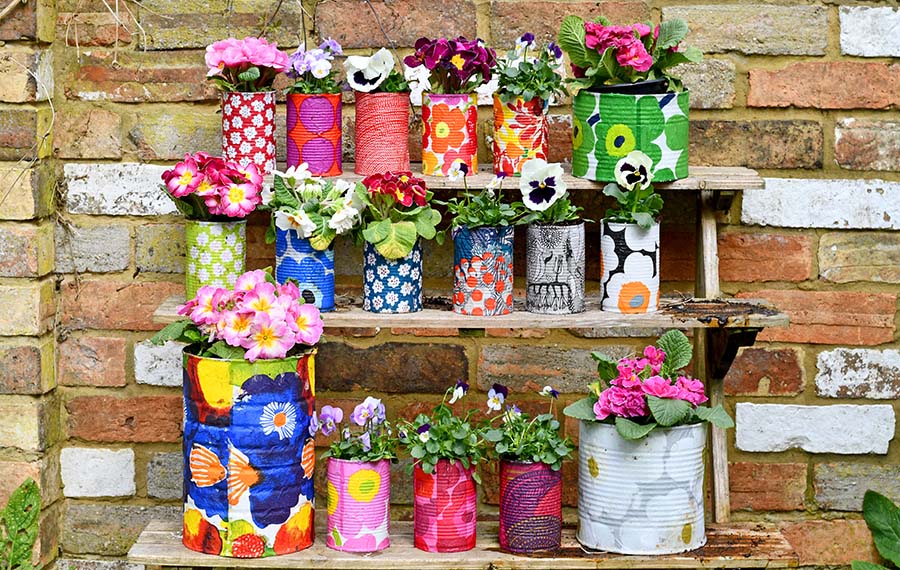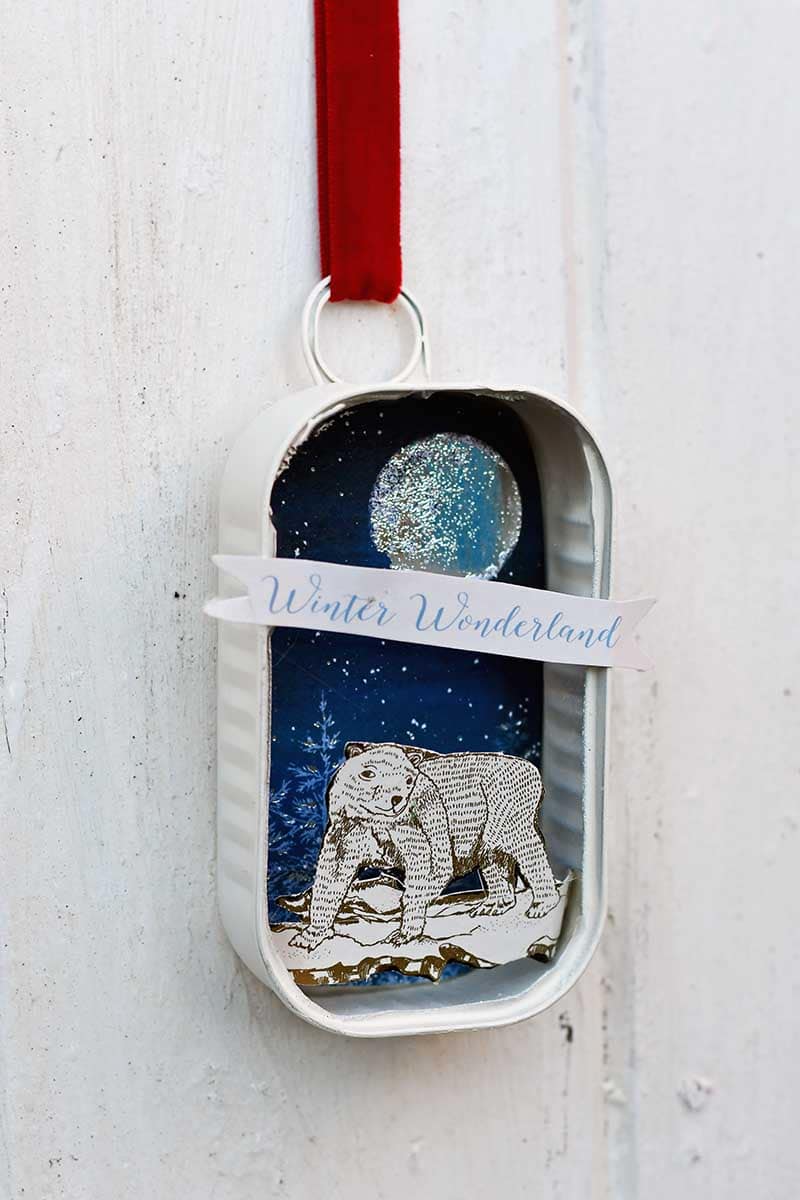 In the process of clearing out my son's room, I gathered a box of old toys. Some he'd grown out of, others were broken. Instead of throwing them out, I upcycled them into a toy framed medal board.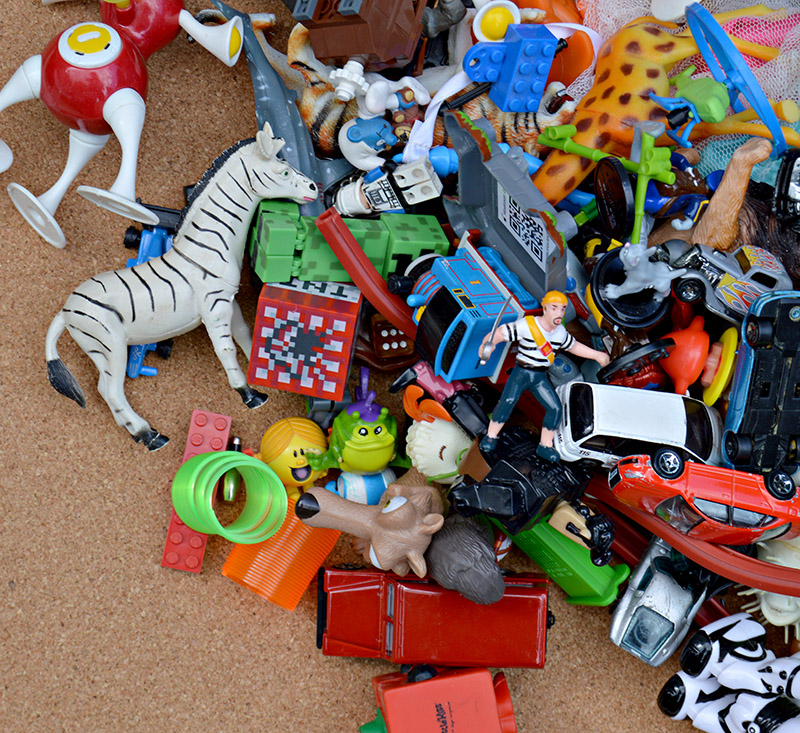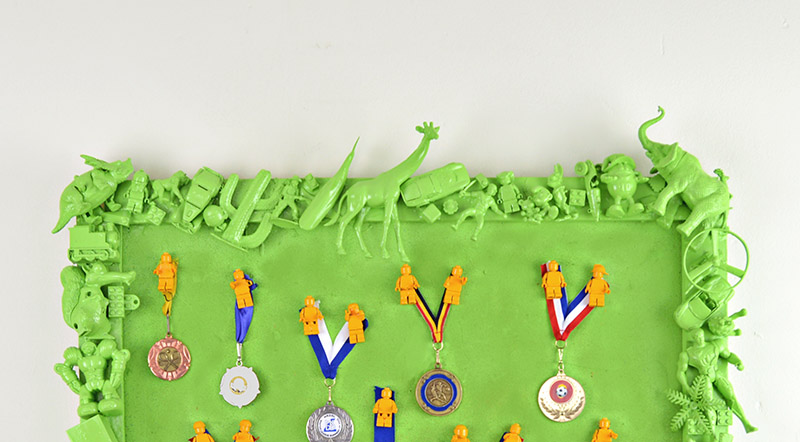 Make a cool mini side table by upcycling a tray with legs and decoupage.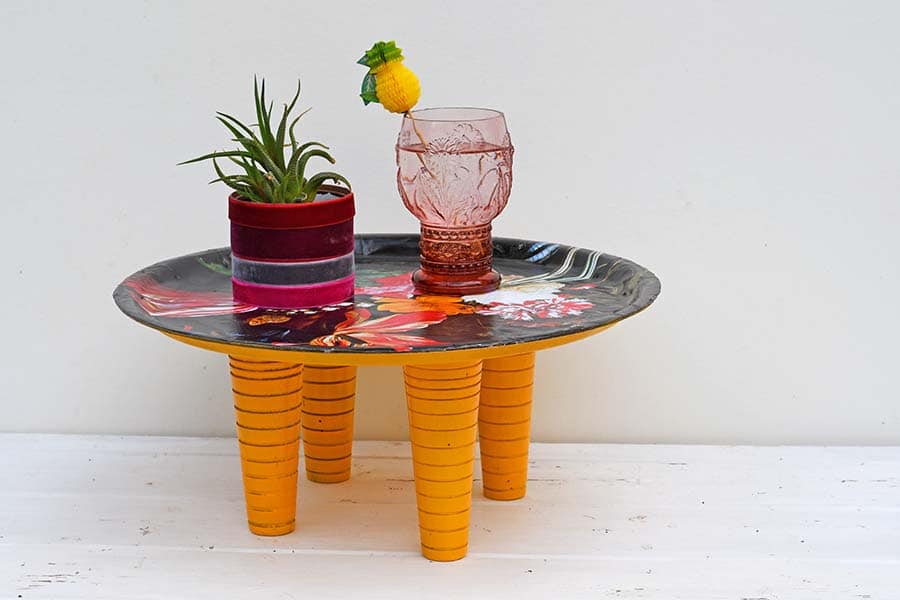 21. U is for Umbrellas
Umbrella skins can be upcycled into waterproof travel bags. The handles of traditional umbrellas can be upcycled into hooks. The cleverest upcycling idea I have seen for umbrellas is this kid's Halloween bat costume.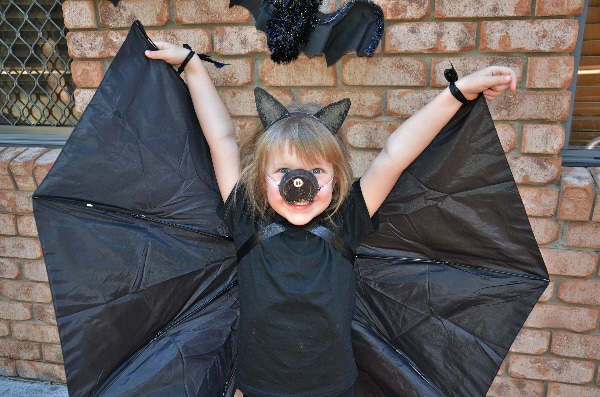 22. V is for Vases and Velvet
Old out of date vases can be upcycled with paint and rope.
Scraps of velvet can be used as an upcycling material. I've used them to upcycle an IKEA Moppe before and to make luxurious planters out of tin cans.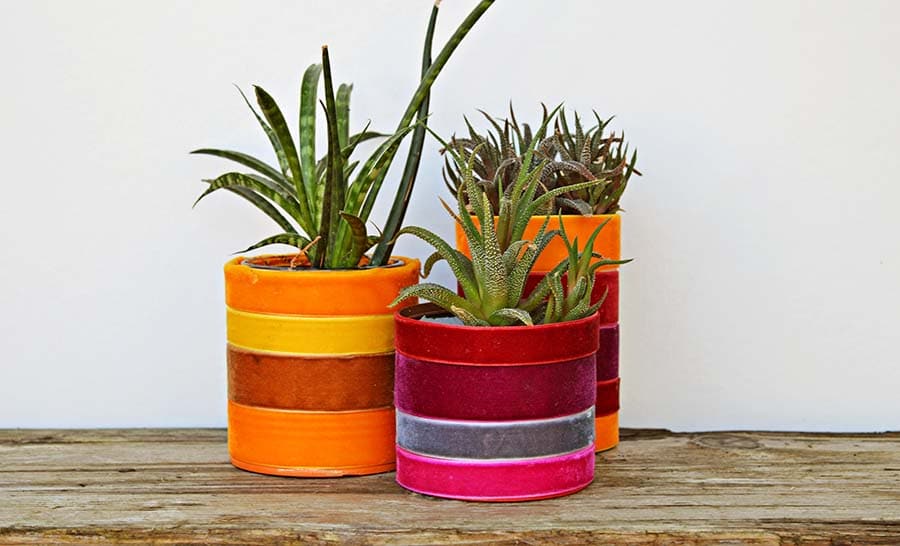 23. W is for Windows and Wood slices
I live in an old Victorian house with traditional sash windows. We unfortunately have had to replace some of them. Instead of throwing out some of the windows, we have replaced, I've upcycled them into features for my garden.
One of them I turned into an outdoor happy hour cocktail window and another into a cool herb planter.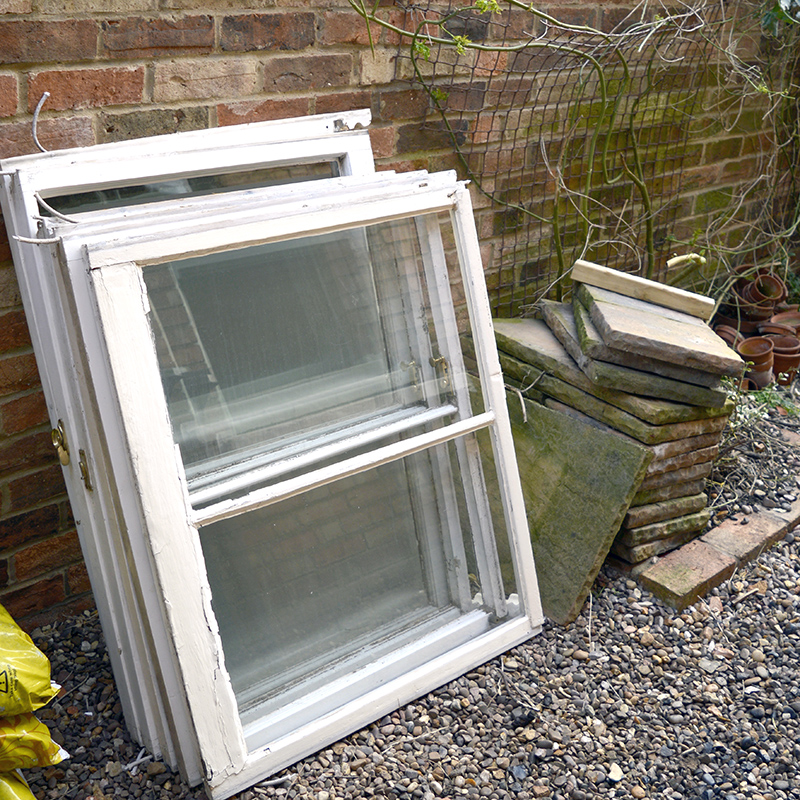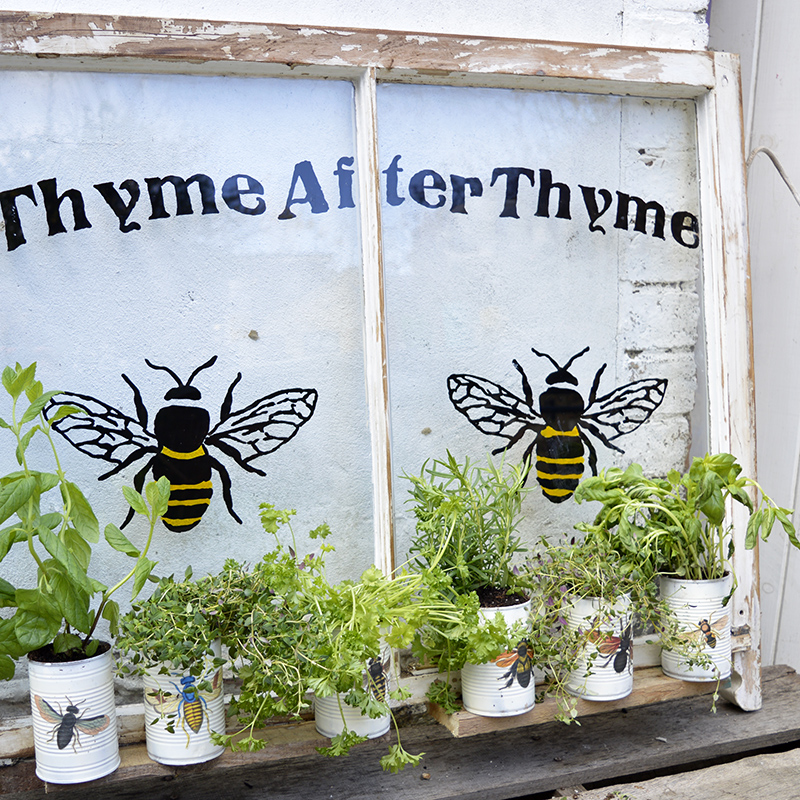 Wood slices are a great free resource to upcycle and craft with, I have made many Christmas ornaments from wood slices including a hanging Scandinavian decoration. The coolest thing that I have created, are wood slices plant shelves.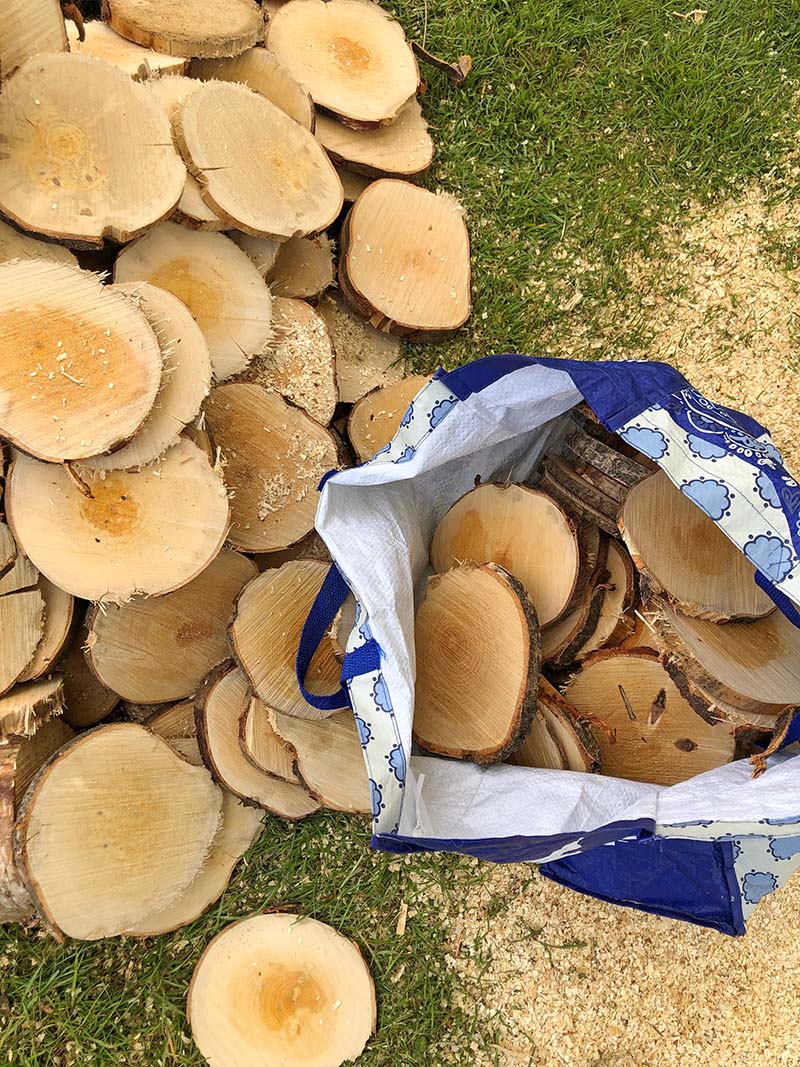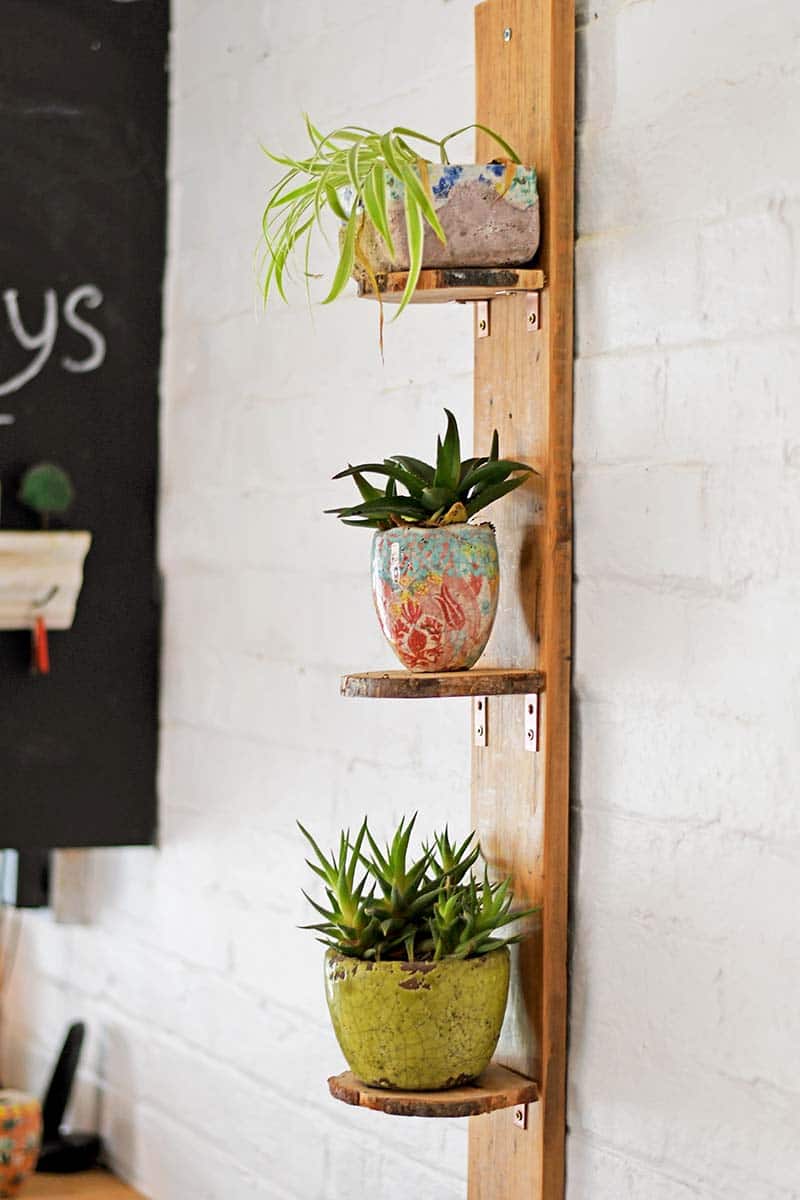 24. X is for X-rays
I bet you thought I'd struggle to find a clever upcycling idea for the letter x. Well lucky for me my friend Wendy from My French Twist made a cool pendant lamp from old x-rays.
25. Y is for Yogurt Pots and Jars
We eat a lot of yogurt in this household. I like natural greek yogurt and buy it in big plastic tubs. I've even upcycled these into Marimekko storage buckets to match my Marimekko shed.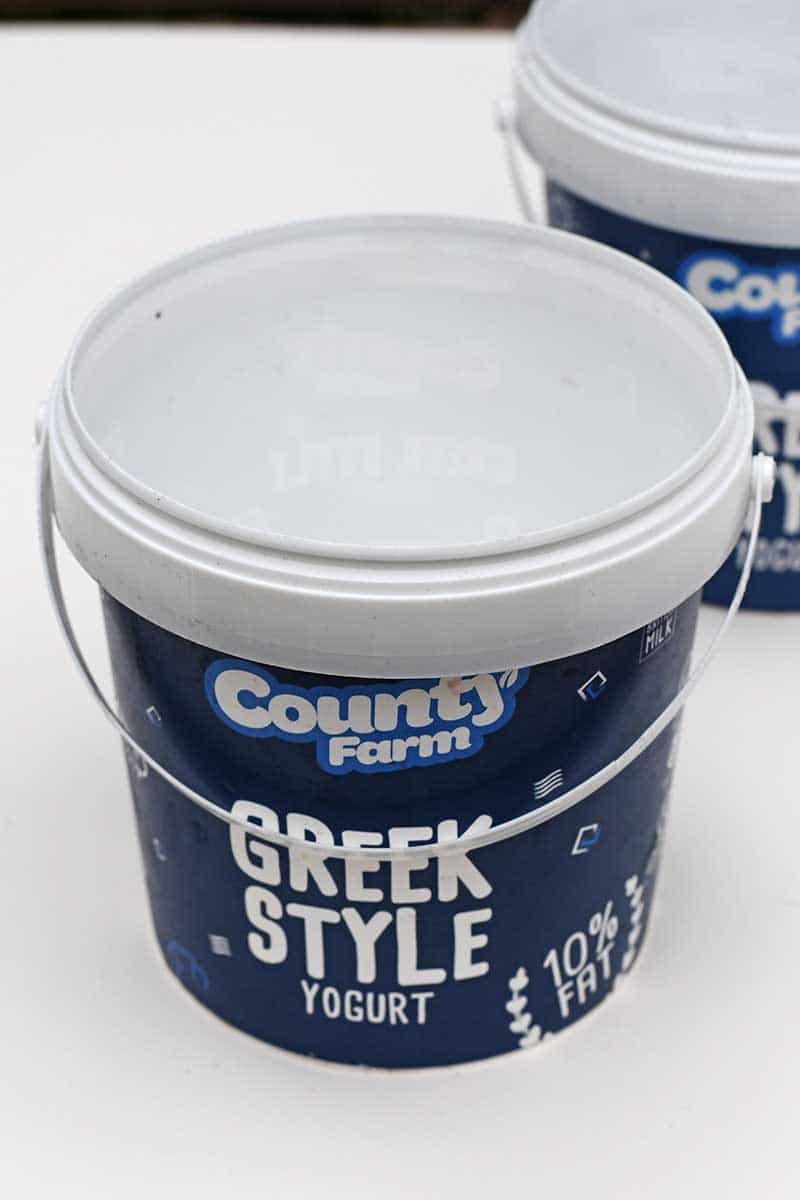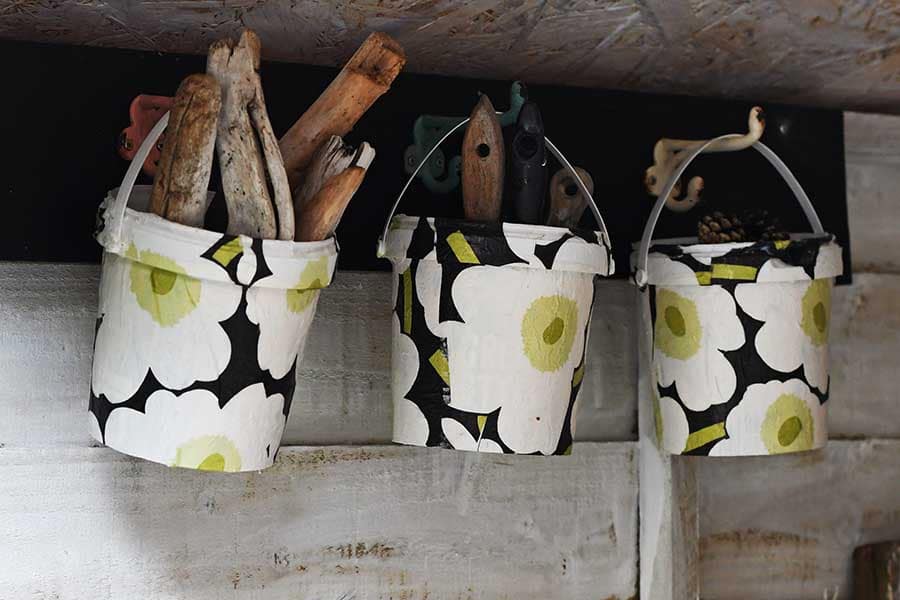 My partner has a sweeter tooth and loves those posh yogurts that come in delicate little jars. Those I have upcycled with postage stamps into a rainbow of tea lights for my mantle.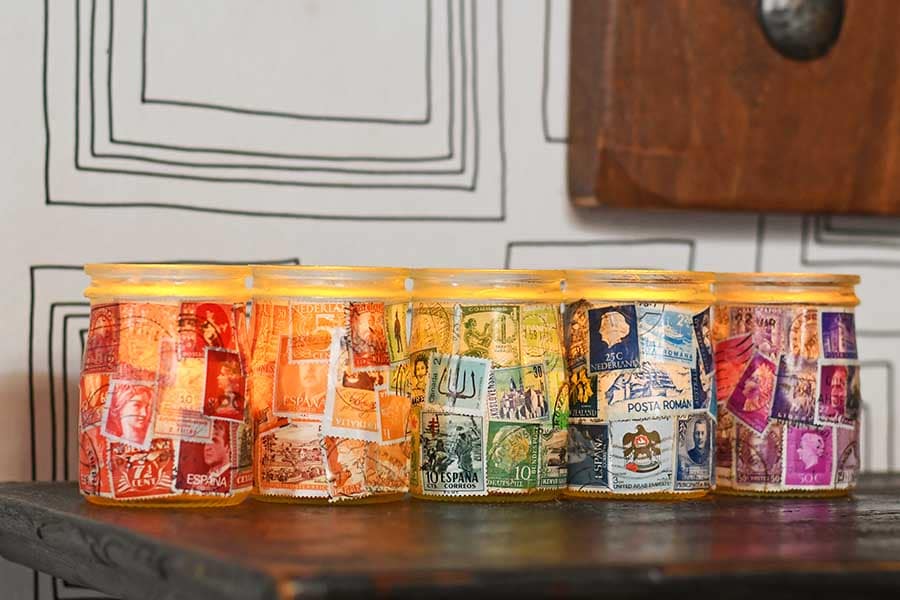 26. Z is For Zippers
Old zippers are good to upcycle into necklaces and other jewelry. There is a video tutorial here for some zipper necklace ideas.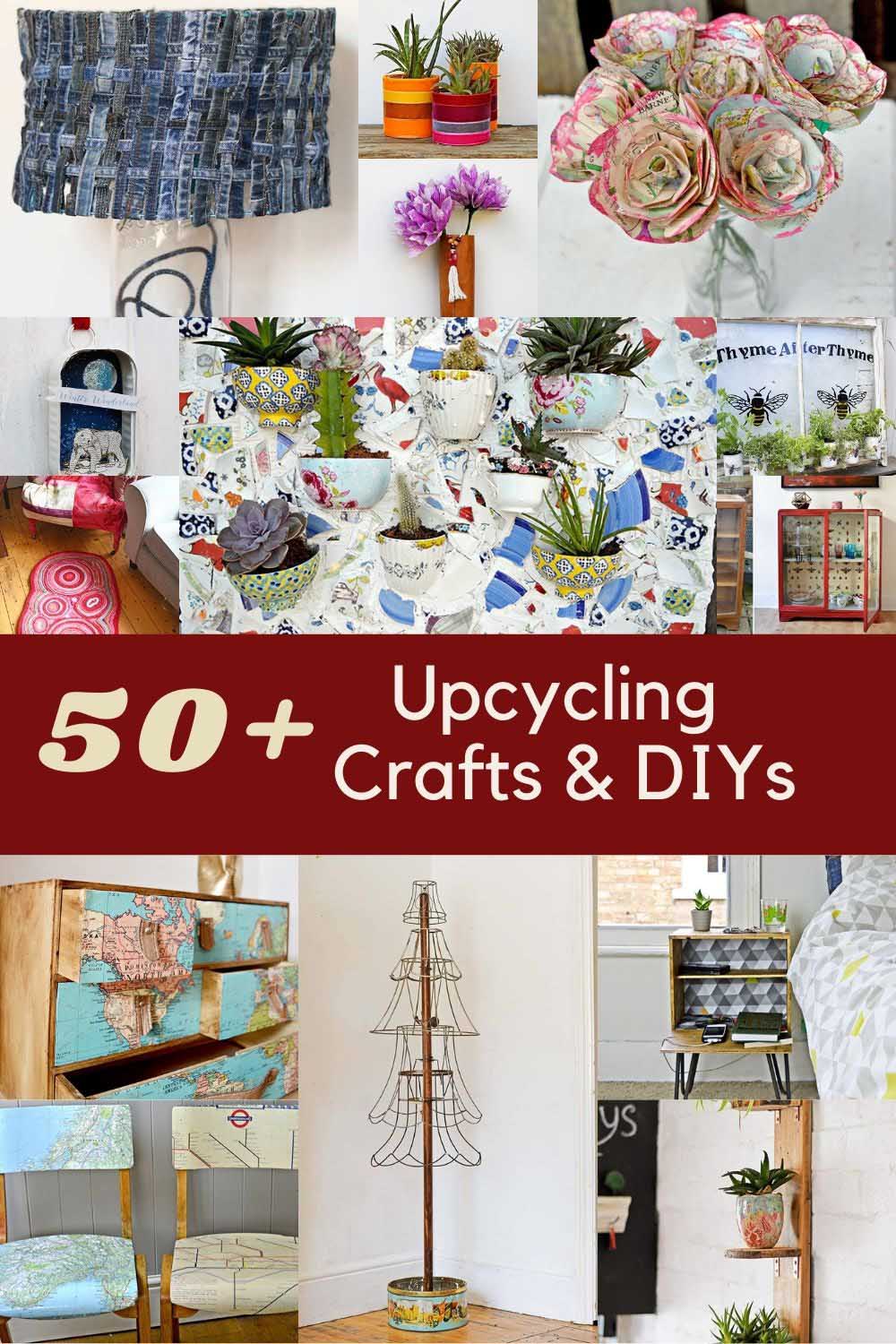 If you are looking for upcycling specifically for the garden check out these 50 ideas.
To help you with some of your upcycling projects you should check out my guides to decoupaging with paper napkins and how to print on fabrics at home.
I hope you have been inspired by all these cool and unique upcycling ideas. If you have any ideas of your own for the harder letters of the alphabet I'd love to hear them in the comments.
Before you get started with these projects you might want to make sure you have these upcycling and crafting essentials.