Inside: An upcycled mantle clock tutorial and how to decorate it with paint and decoupage.
I haven't worn a watch since the year 2000. It might be because I now use a mobile phone to tell the time. One thing about not wearing a watch is that I'm much more aware of where the clocks are and glance at them rather than pulling my phone out of my pocket.
We had a clock in the kitchen and home office but not the living room until now. I recently found an old 1950s mantle clock in the bargain bucket of a flea market stall for £3 ($2) and have upcycled it into something that tells the time and is a decorative piece.
It's easy to pick old broken clocks up for a bargain, as everyone thinks they are too difficult to fix. But you don't need to fix them! All you need to do is to swap out the old clock mechanism with a cheap new battery-operated one.
I wanted my mantle clock to match the Kaffe Fasset fabric decoupaged vase I made recently. So I again used fabric decoupage for this upcycle.
The Original Mantle Clock
These old wooden mantle clocks are easy to find in flea markets and thrift stores. They were once prevalent in homes when we had many more clocks. Depending on their age, they will either be a wind-up clock or an electrical one.
It doesn't matter what the clock mechanism is or whether or not it works as it's so easy to replace it with a cheap modern battery one.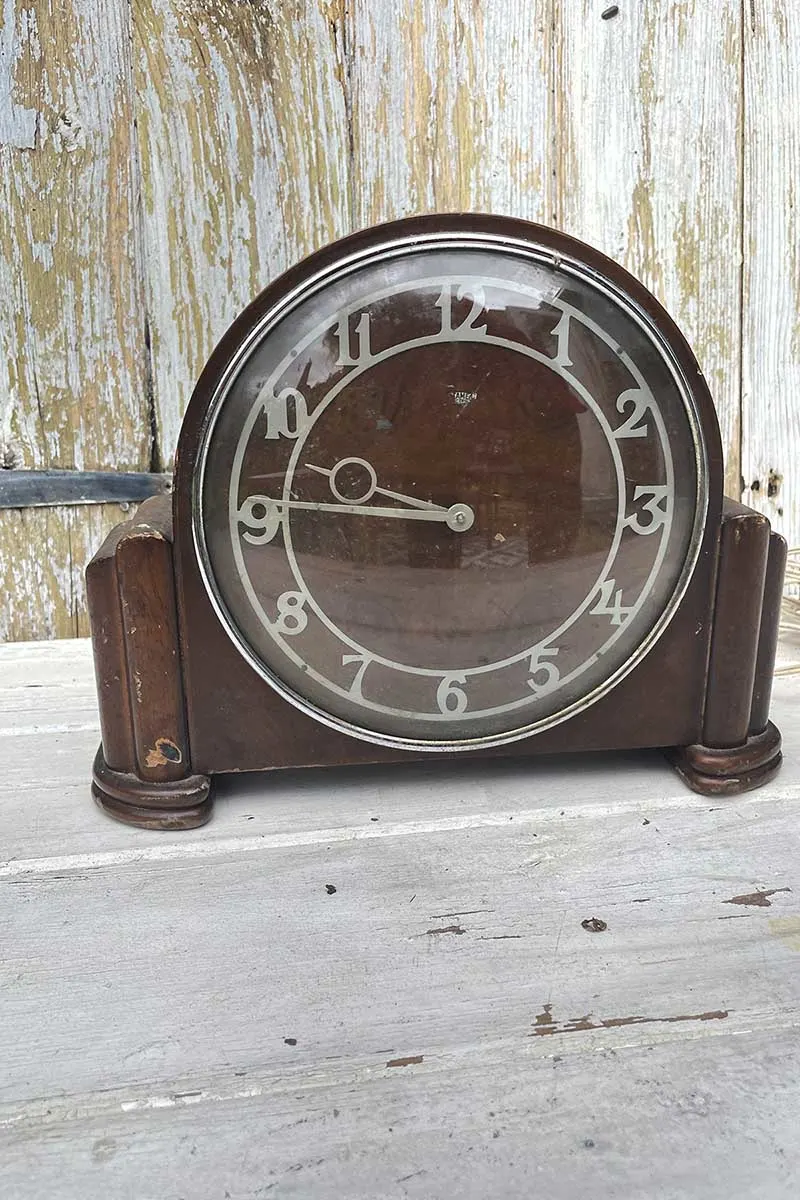 This particular upcycled mantle clock had an electric clock mechanism. I didn't even test to see if it would work as I did not want the inconvenience of having a clock that needed to be plugged in all the time.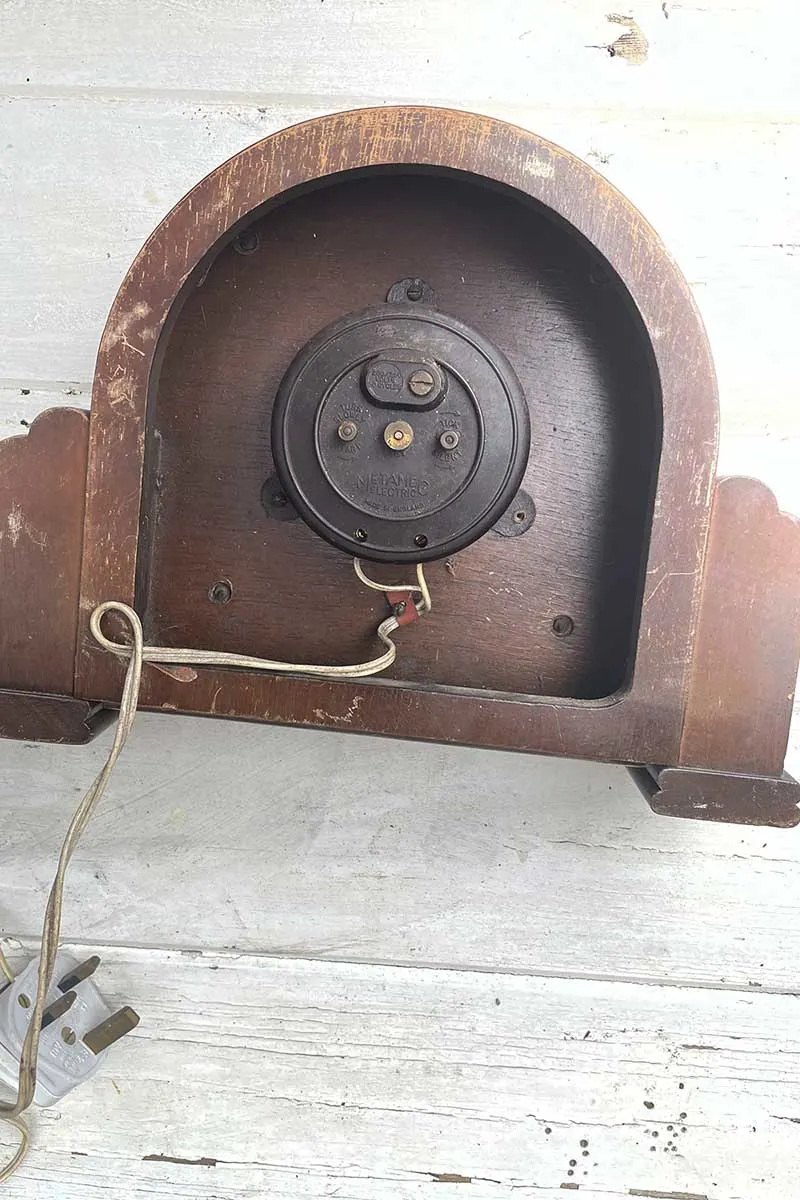 We're a participant in the Amazon Services LLC Associates Program, an affiliate advertising program designed to provide a means for us to earn fees by linking to Amazon.com and affiliated sites. As an Amazon Associate, I earn from qualifying purchases.
How To Upcycle And Decorate A Mantle Clock
What you need
Large old wooden mantle clock – it doesn't matter whether it works. Find them in flea markets, thrift stores and garage sales.
Battery clock mechanism– They come with various hands to fit your clock's style, or you can use the original hands.
Spray paint – I used Montanna Gold Paint in red orange.
Light cotton fabric with a busy pattern. I used Kaffe Fassett. Fabric.
Decoupage glue such as Mod Podge.
Small screwdrivers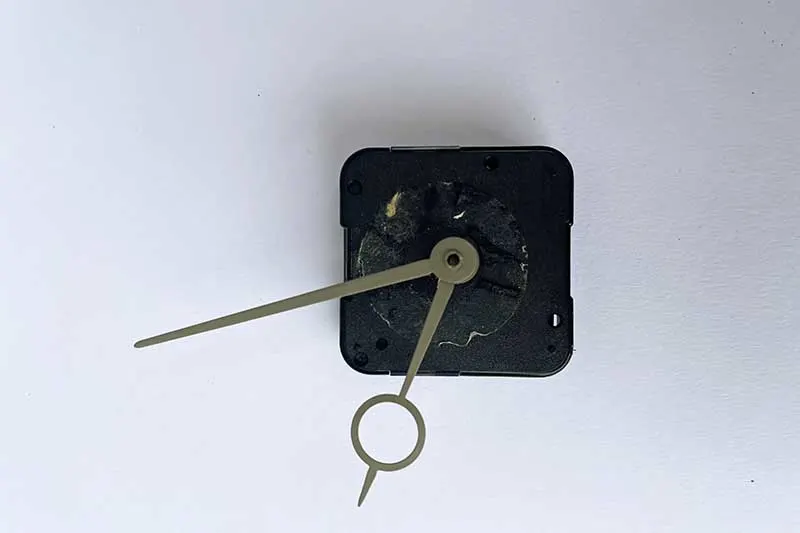 Dismantling the Clock
One of the beauties of upcycling old mantle clocks as opposed to new ones is that they are easy to take apart. These clocks were made before the days of moulded plastic and were designed to be repaired, so all you need is a screwdriver to dismantle them.
I could unscrew and remove the clock mechanism, face and glass front.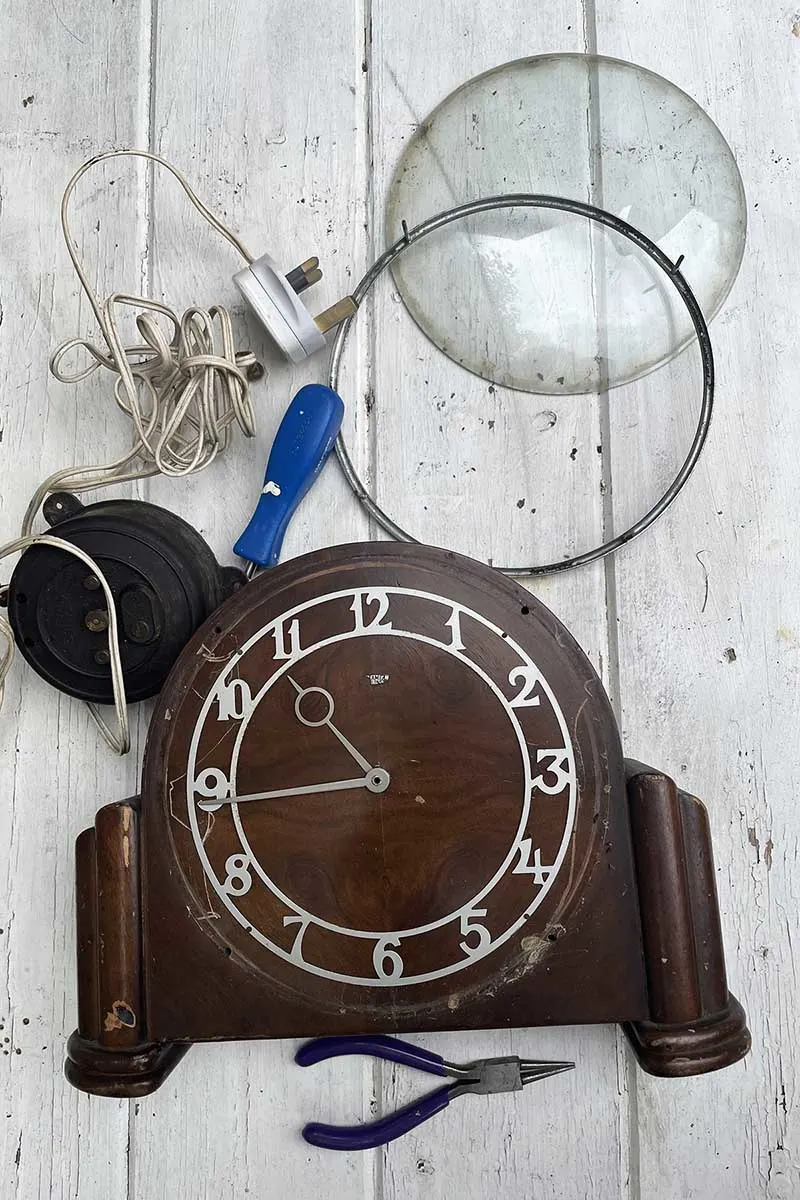 Polish and clean any clock bits you will keep, like the face cover. The battery mechanism will attach to the back of the clock with some sticky foam pads that come with it.
I didn't buy a new clock mechanism but repurposed one from an old wall clock I no longer wanted.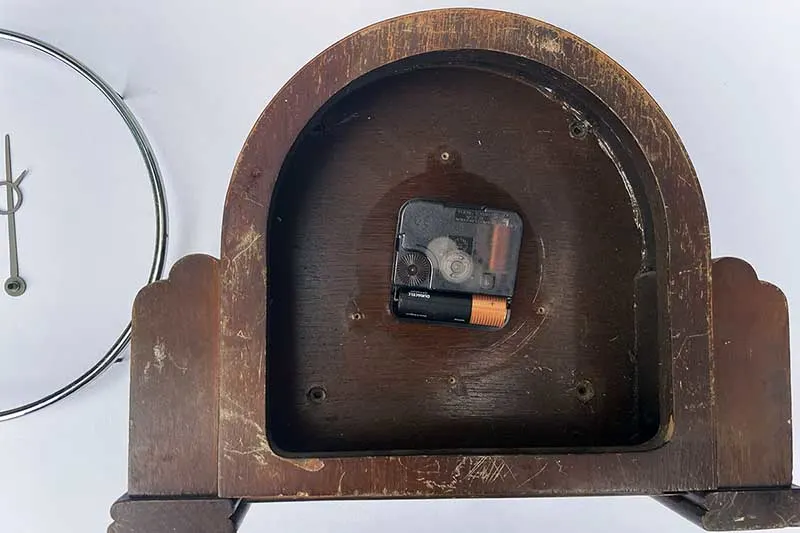 Decoupaging The Upcycled Clock
I used fabric for my decoupage, but you could use paper napkins. Both are good and flexible enough to decoupage curved surfaces. It's best to use a busy pattern if you can.
Step 1: The fabric decoupage on the wooden parts of the clock was more of a wrap than a haphazard pattern. I covered the wood in sections. First, I measured the top and sides of the clock.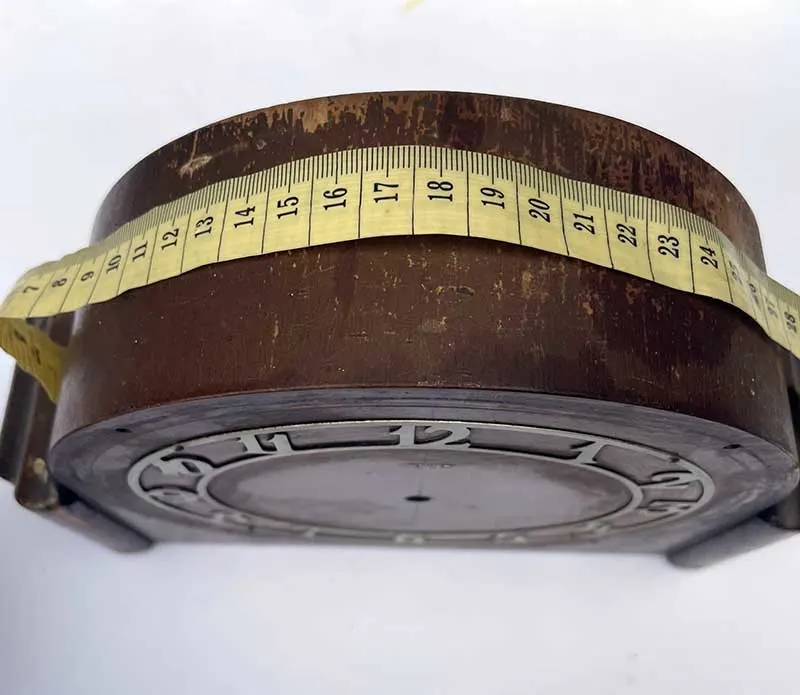 Step 2: I cut a piece of fabric to fit the top and sides. If your clock is more irregular, you may want to make a paper pattern that fits first.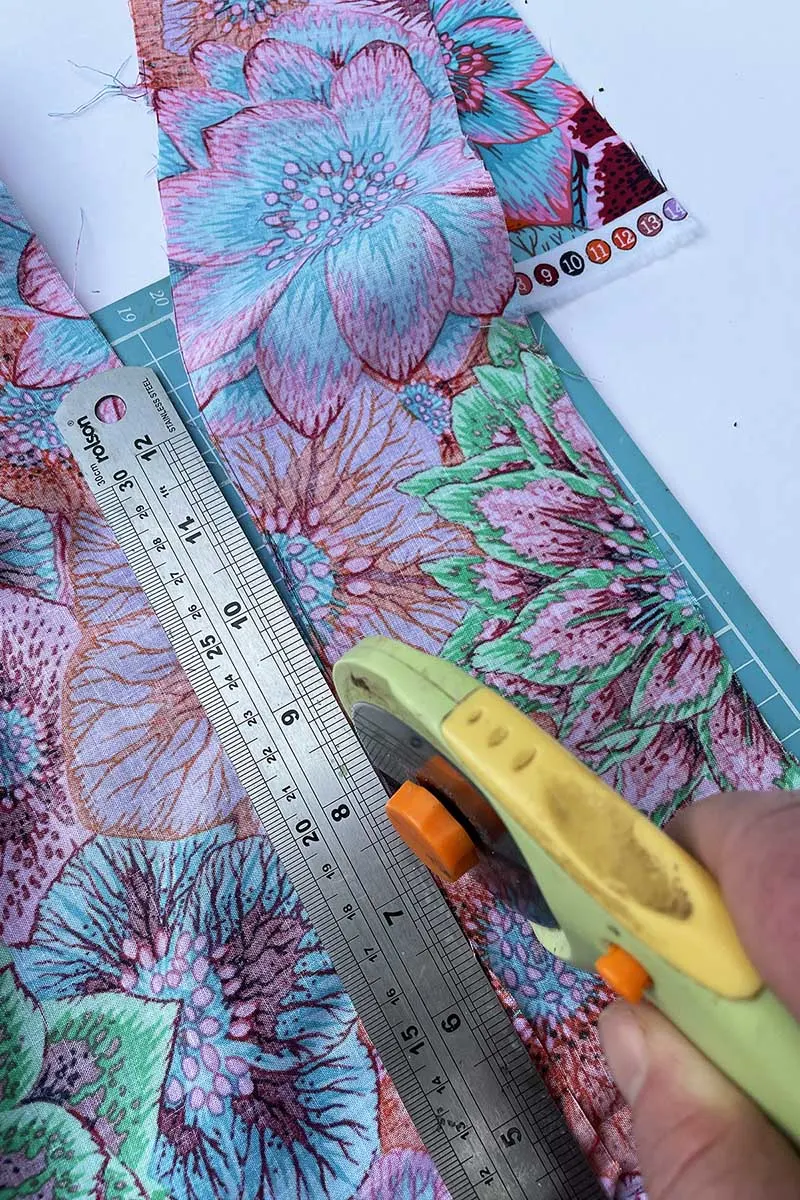 Step 3: Cover the wood in decoupage glue and then stick the fabric down. Use your fingers to smooth the fabric around the curves and eliminate air bubbles. The material is easy to manipulate without tearing.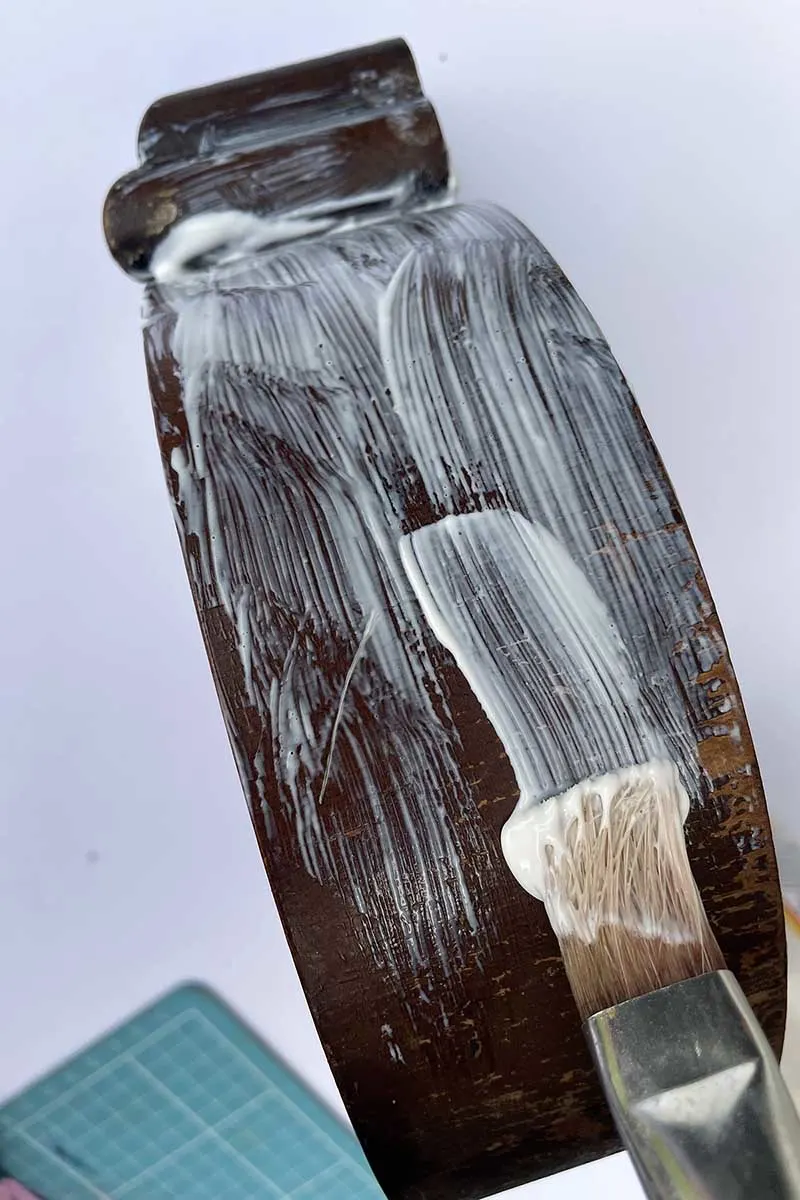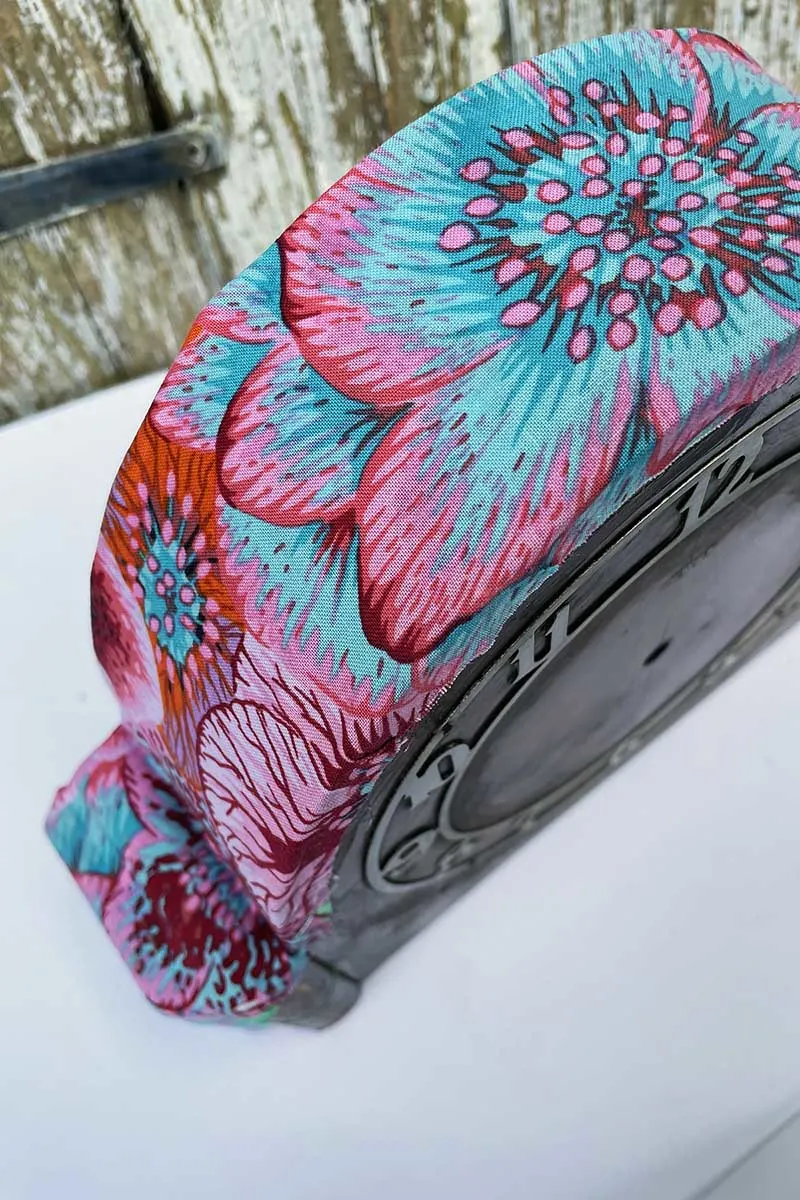 Step 4: Cut and decoupage the fabric to fit the front of the clock, leaving the face clear.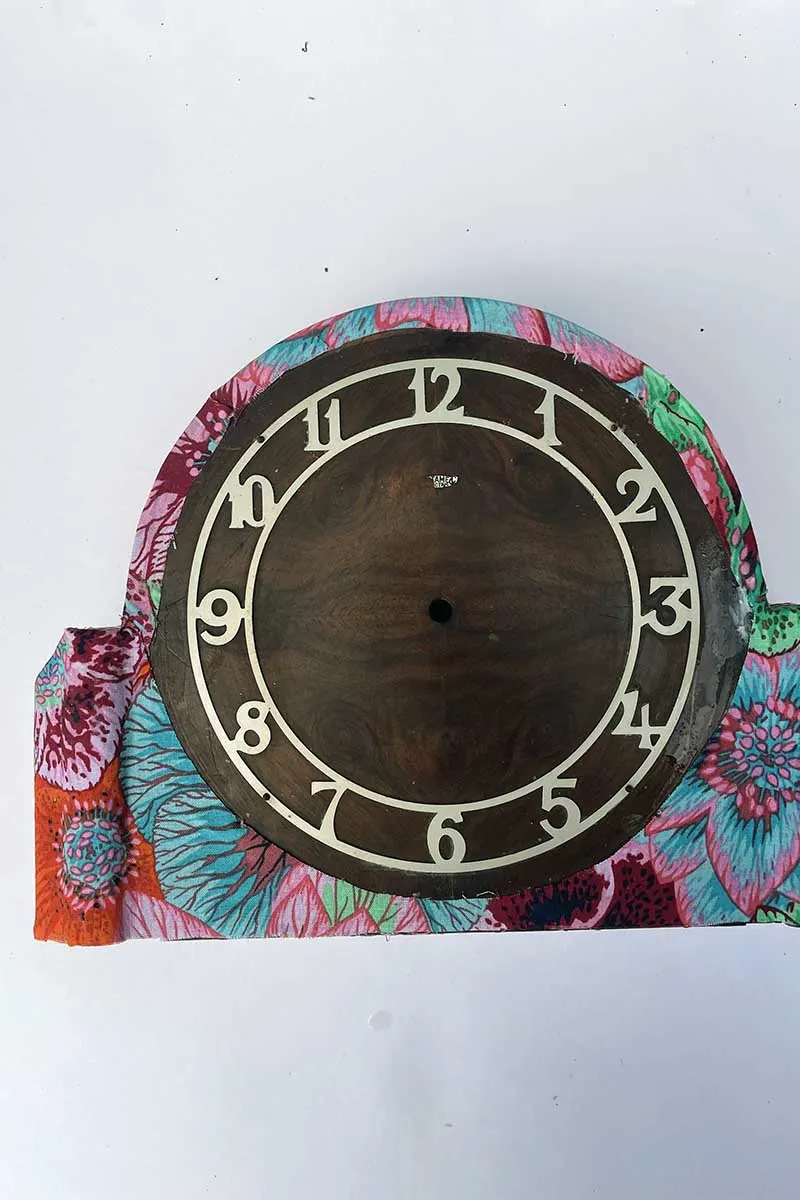 Painting the Mantle Clock
Step 1: For the parts of the mantle clock that weren't decoupaged, I spray painted to match the colours in the fabric. First, I removed the feet and sprayed them an orangey red.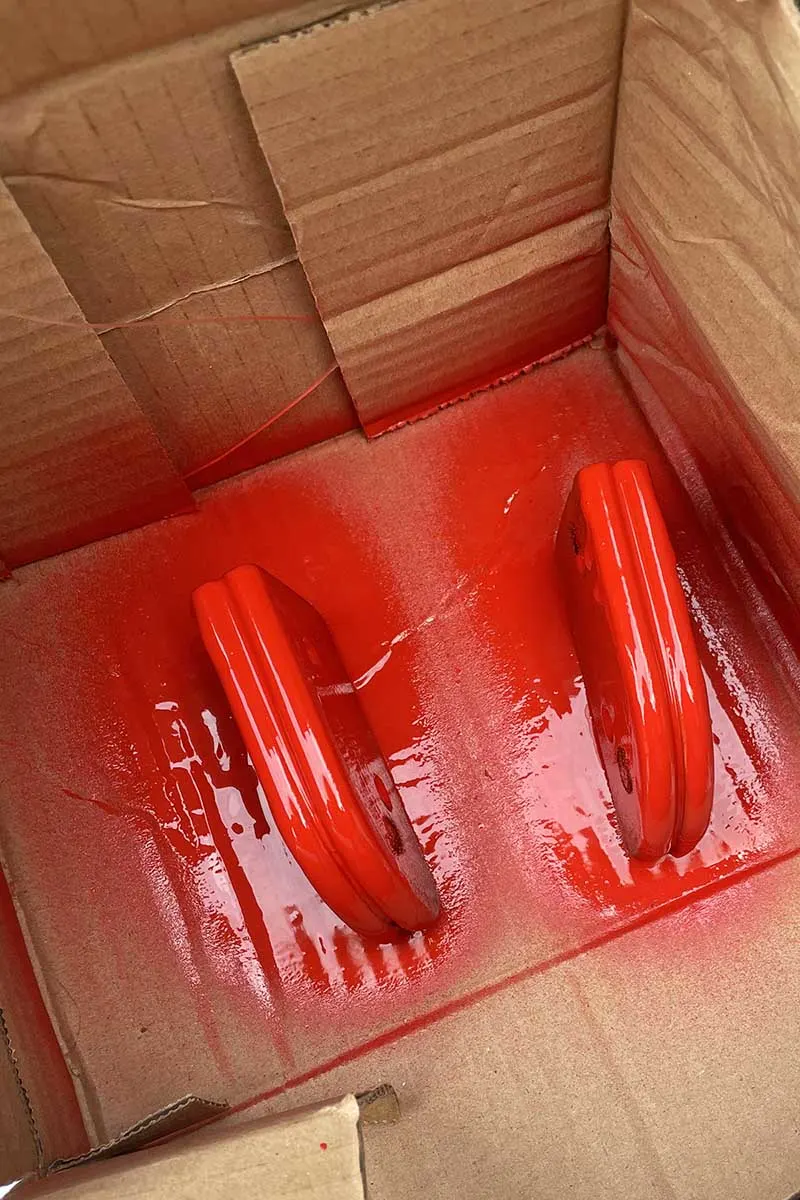 Step 2: I then sprayed the clock face the same colour. The clock numbers and hand were painted turquoise.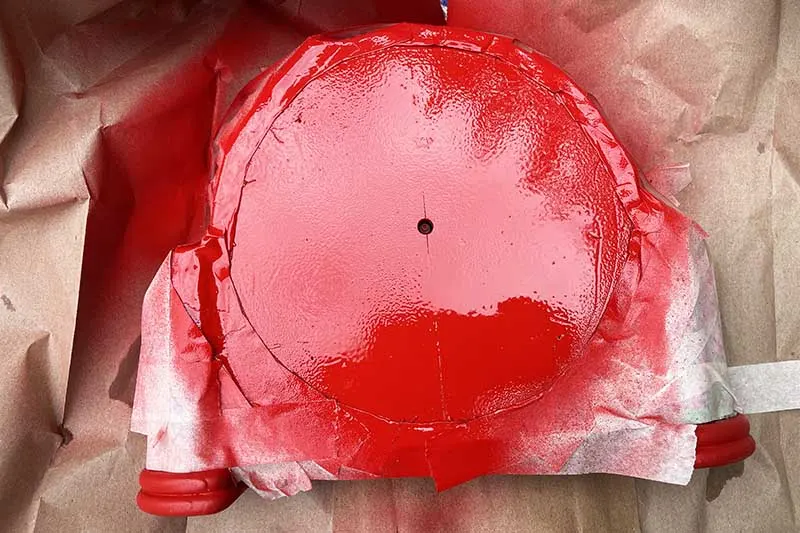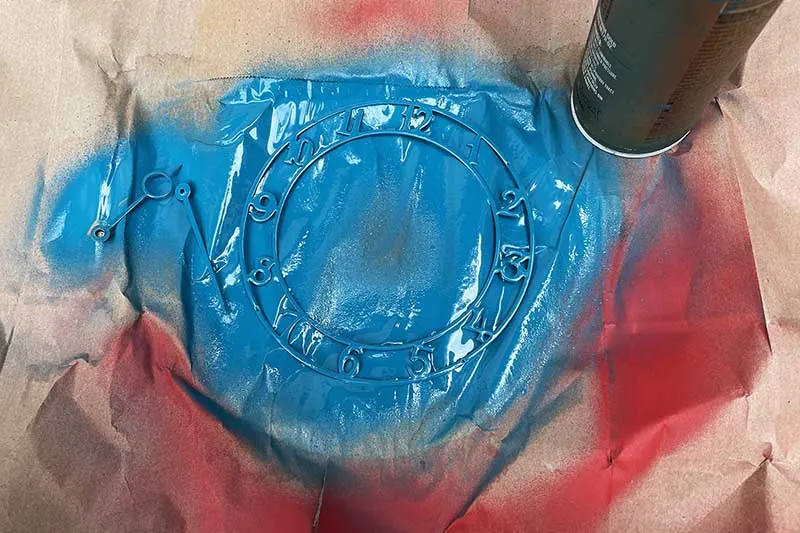 Step 4: Once the paint has dried, assemble the clock.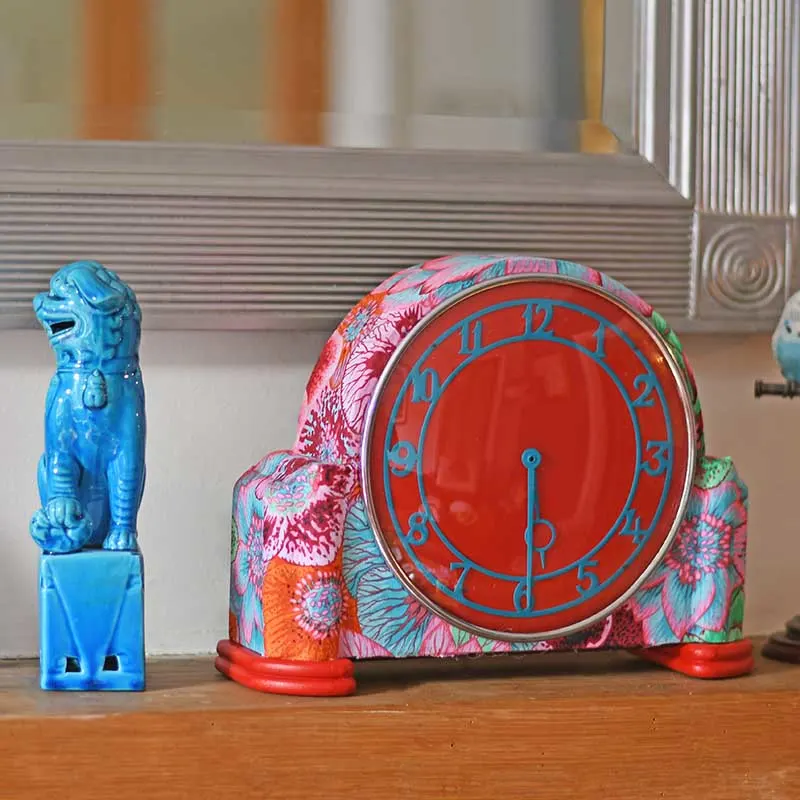 The Finished Clock
I love how the upcycled mantle clock looks now; it is so colourful, vibrant, and unrecognisable from its original state.
Also, the modern clock mechanism keeps better time, and there is no need to remember to wind it up. The only thing is, I wish I had bought the silent version of the clock mechanism, as the new mantle clock ticks just as loudly as the original one. 🤣
I won't put it in the bedroom until I change it, as the tick would keep me awake all night. But that's ok, as it looks perfect on my mantle.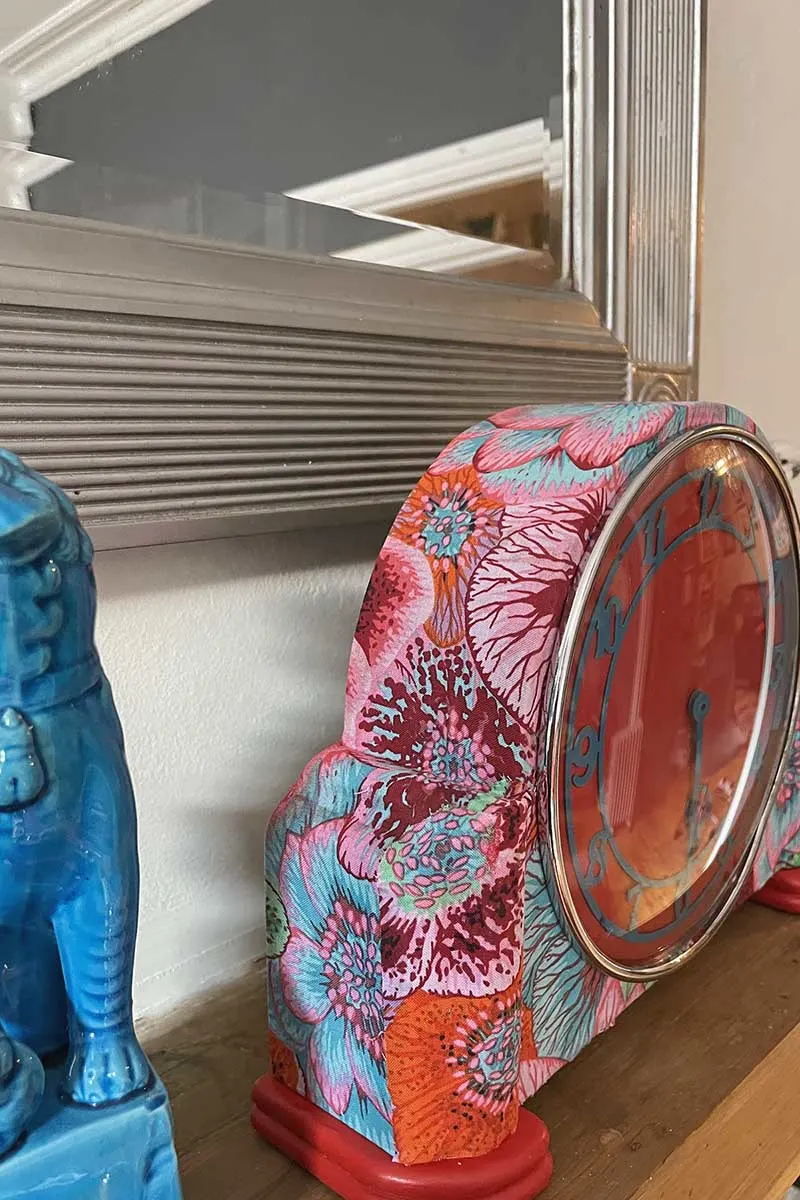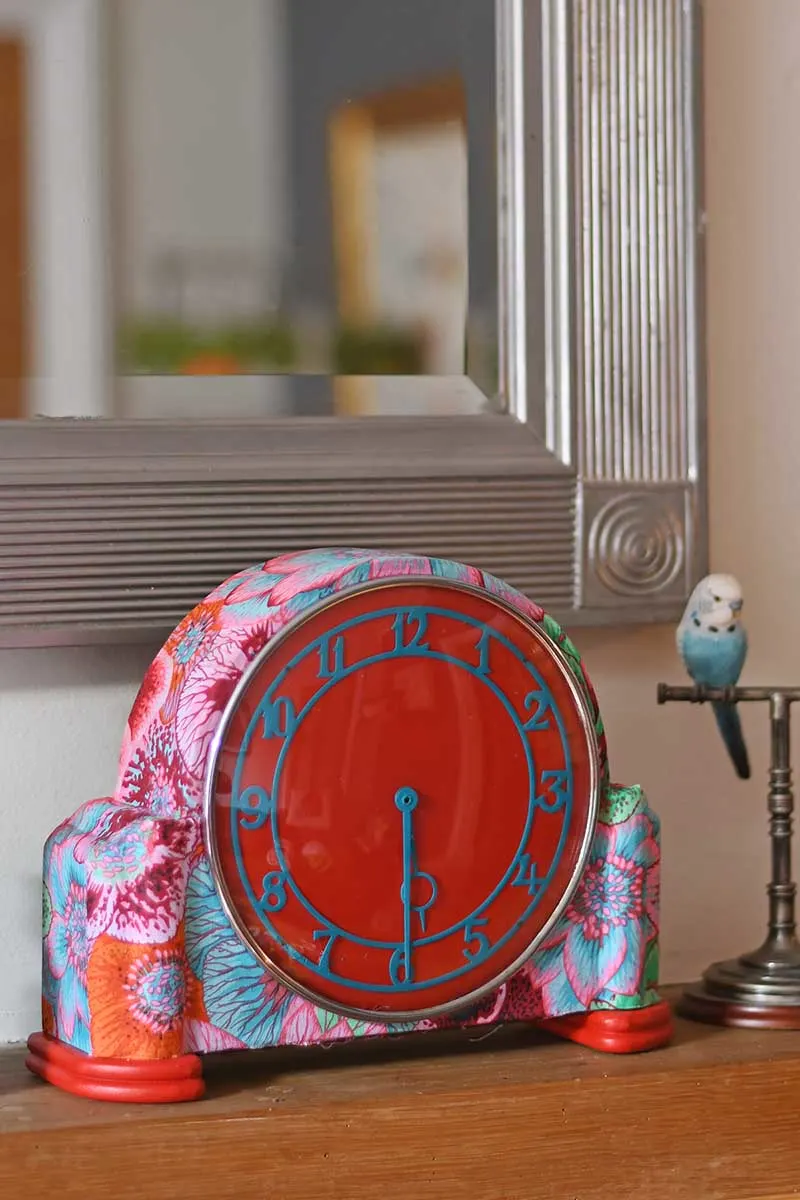 This is not the only clock I've transformed to match the decor in my home. I love to craft and decorate with old maps. I've even made a map wall clock, which was an IKEA hack.
You can find over 24 more upcycled clock ideas here.