Map Decor Crafts: Fantastic ideas to Personalize Your Home
One of the easiest and most effective ways to stamp your own individuality and personality into your home is through map decor. Maps look awesome, they are easy to get hold of and by using maps of special places they can personalize and add the wow factor to an otherwise mundane object.

I keep maps from all my trips and holidays for crafting. I have a draw full of tourist maps of cities I've visited, out of date road maps and even piste maps from previous ski holidays. If I can't find the map I want for a particular craft then I either look on ebay or Cavallini do an awesome range of map wrapping papers.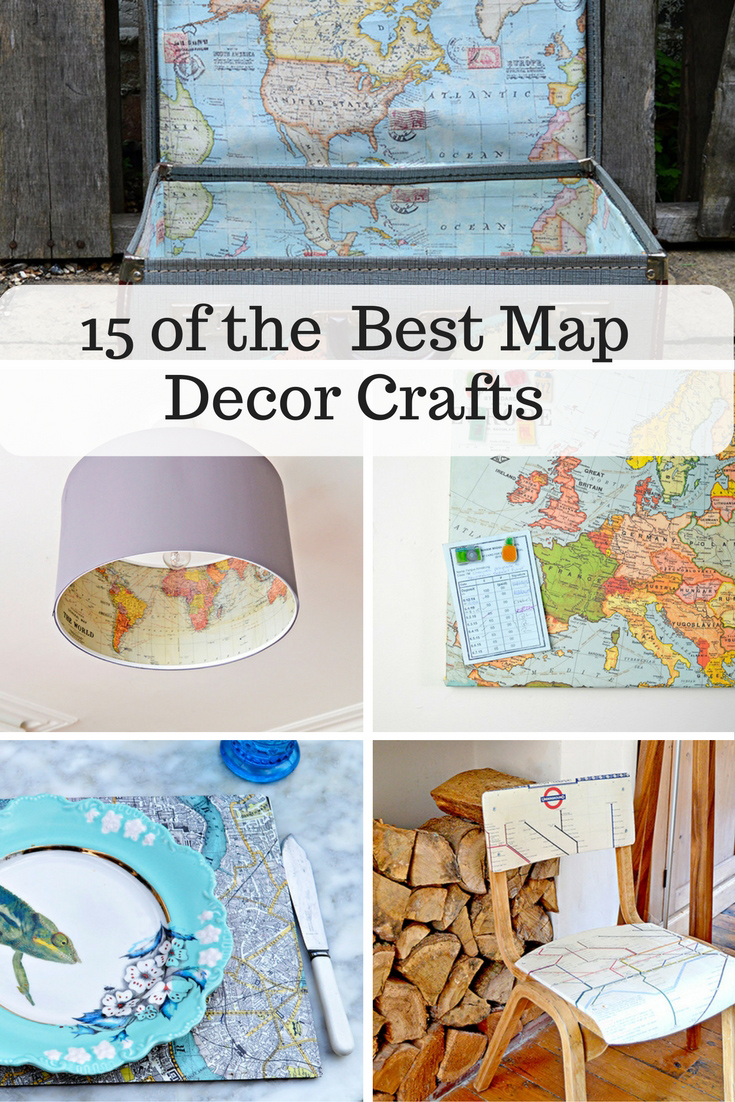 This post contains amazon affiliate links for your convenience. Click here to see my disclosure policy.


1. Ikea Map Table Hack – Pillarboxblue

This is definately a great example of where a map has vastly improved a rather boring side table. It's an Ikea hack too and one of my most popular pins.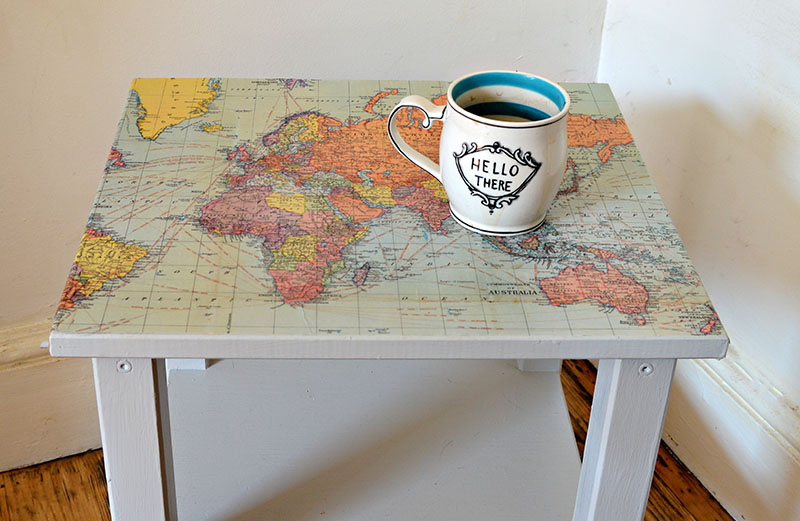 2. Vintage globe lights – Ciburbanity

How about this for a great bit of map decor, turning an old globe into 2 pendant lights.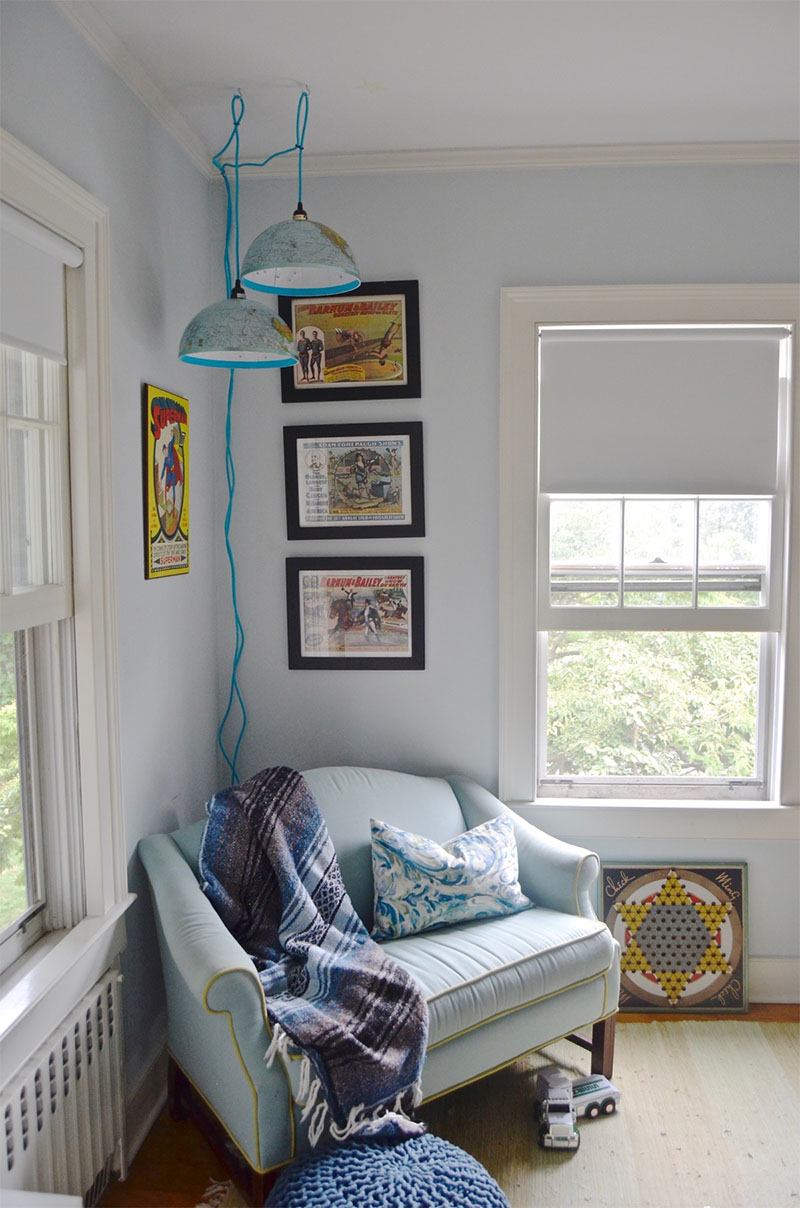 3. Ikea Rismon Map Lamp hack – Pillarboxblue

Don't have an old globe, then just get a lampshade kit from Ikea and make your own map lampshade. This one is made with Cavallini London Map, wrapping paper.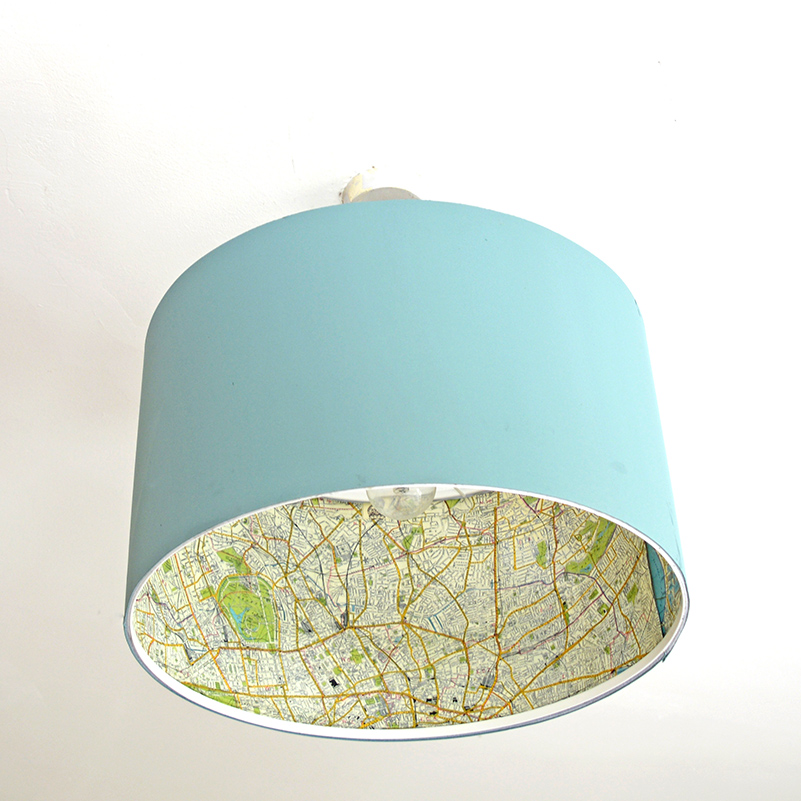 4. Map Desk -Charmingimperfections

Add interest and character to an old desk with a vintage map. You can also look at it and daydream about future travels when you're bored with work/homework.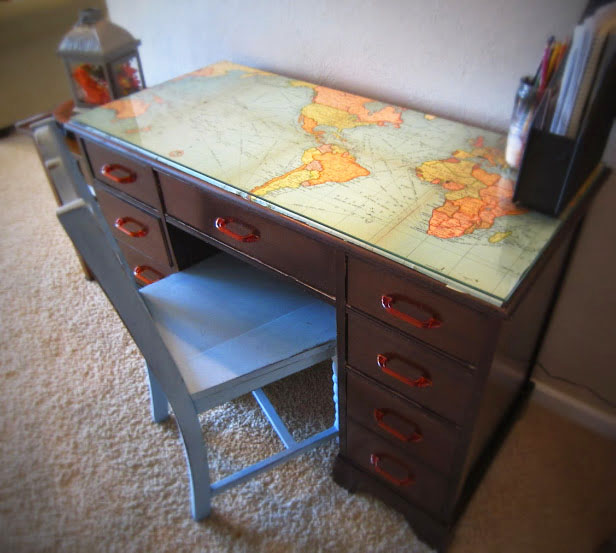 5. Personalised Map Chairs – Pillarboxblue

You are going to want a chair to sit on at your desk. How about one with a map of your favourite place, such as this London Tube map chair.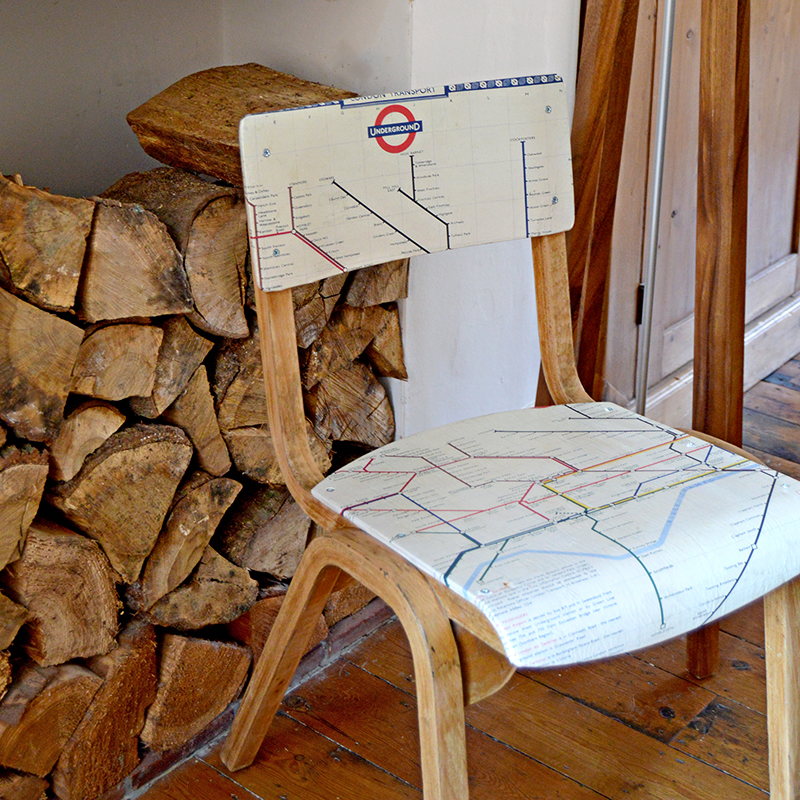 6. Upcycled Map Magnetic Board – Pillarboxblue

This is a fun magnetic pinboard for your home office or a teen bedroom. There is also a tutorial for some quirky travel label magnetic pins to go with it. (This was made with a Cavallini Vintage Europe Map)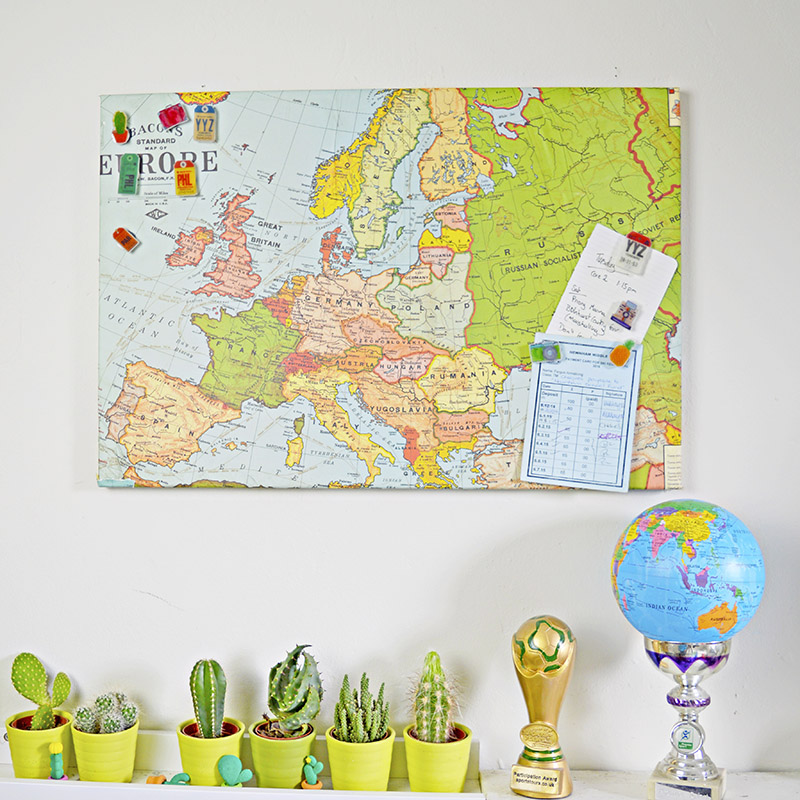 7. Map Pillow DIY – Mesewcrazy

A great tutorial to make this gorgeous Map Pillow which would look lovely in any room.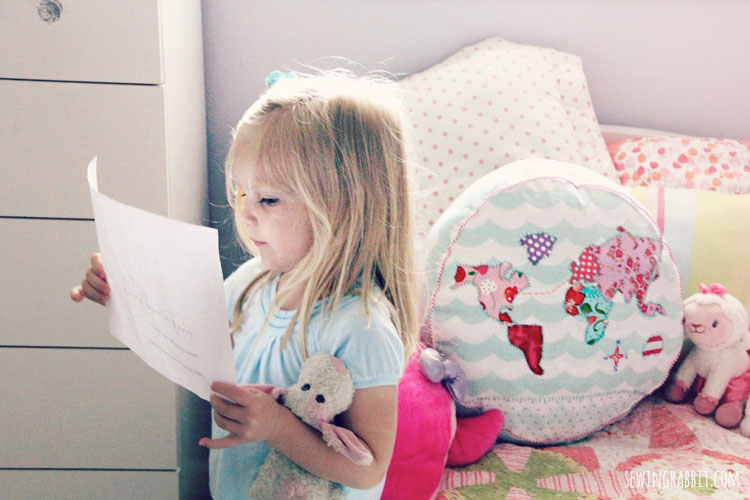 8. Vintage Map Suitcase – Pillarboxblue

Want some funky storage for your home then transform an unloved old suitcase with maps. You can decoupage the outside and line it with some lovely world map fabric.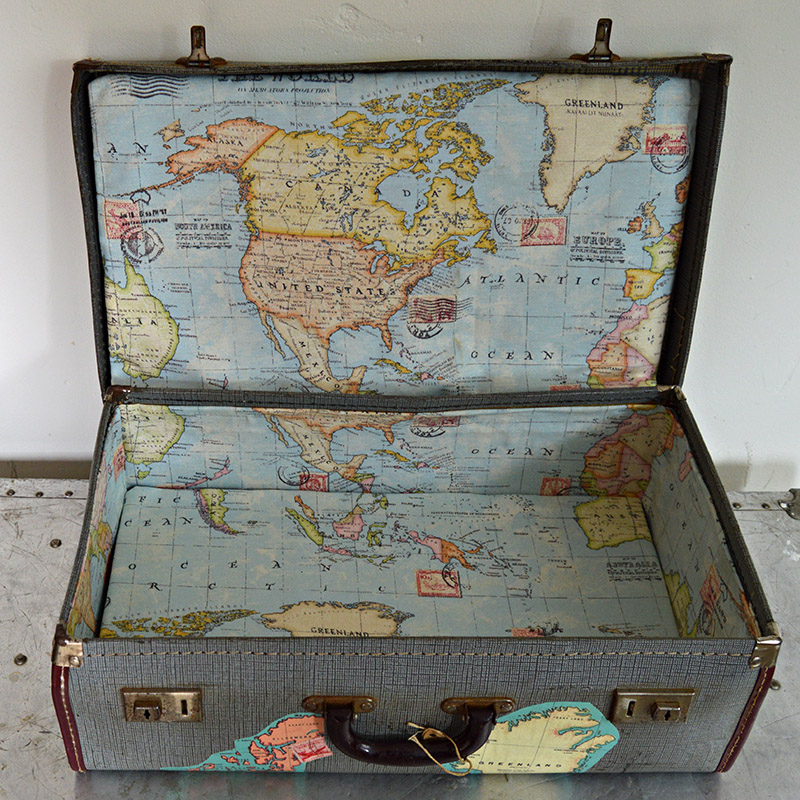 9. Map Chest of Draws – Notonthehighstreet

Unfortunately this isn't a tutorial but a chest of draws for sale. I thought it was such a stunning example of a map furniture decoupage, I just had to include it. If you follow other map decoupage tutorials you should workout how to do your own.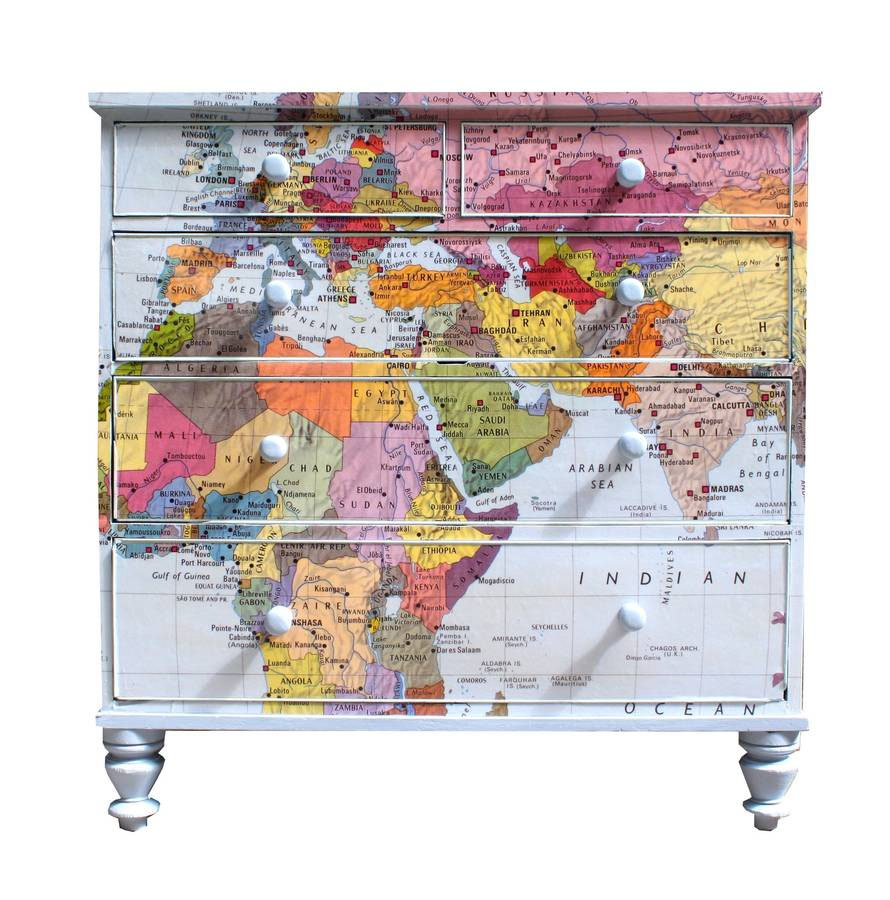 10. Map upcycled tins – Skimbacolifestyle

This is a really easy way to make a stylish planter/vase or pen storage.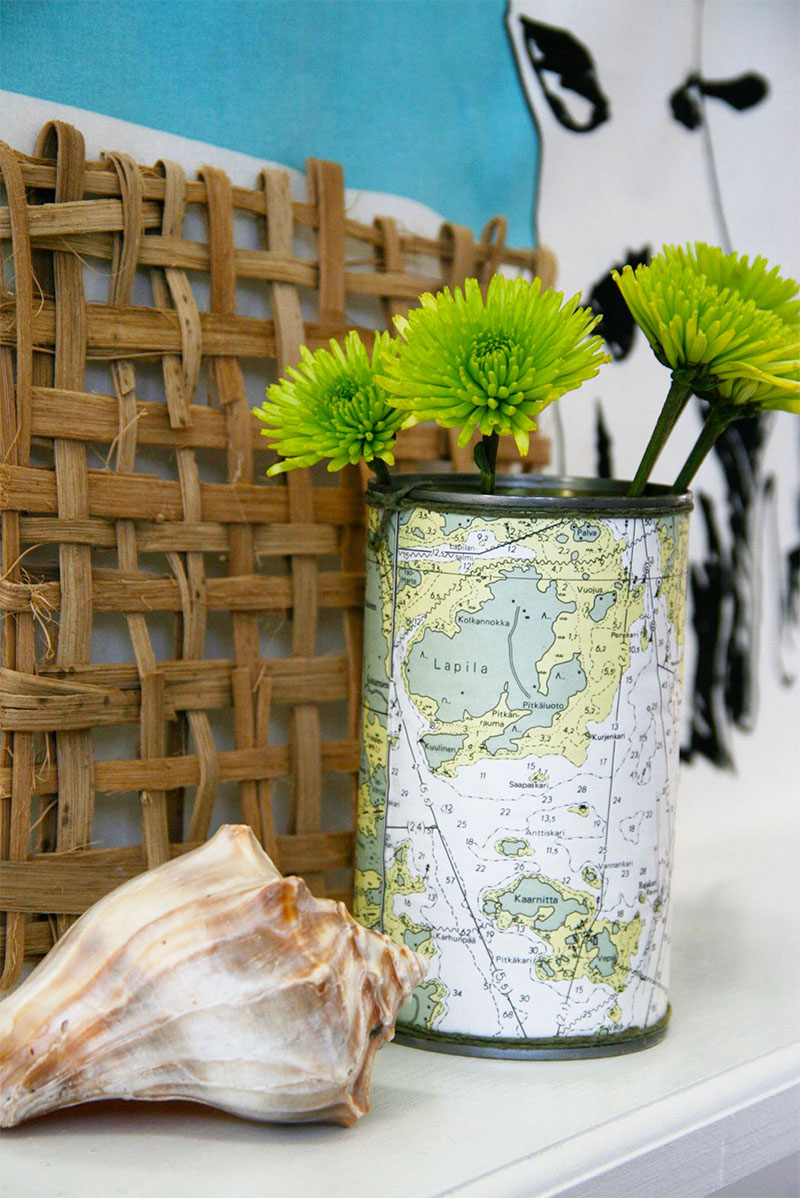 11. Map Table Mats- Pillarboxblue

This is a great way of creating a personalised talking point by upcycling placemats / table mats with maps of your favourite cities. It really does spark conversation round the dinner table as you reminisce about your favourite city breaks. They also help create a stunning table scape.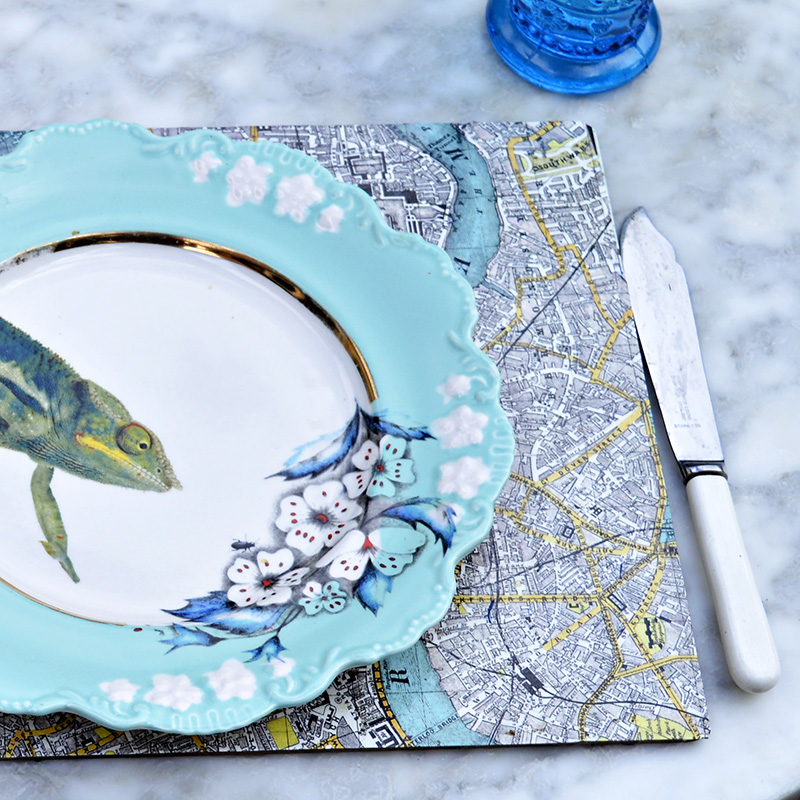 12. Map Wall Display – Robbrestyle

As maps are such lovely things to look at you could of course just frame them and put them on the wall. I love the way this old map is framed in a window.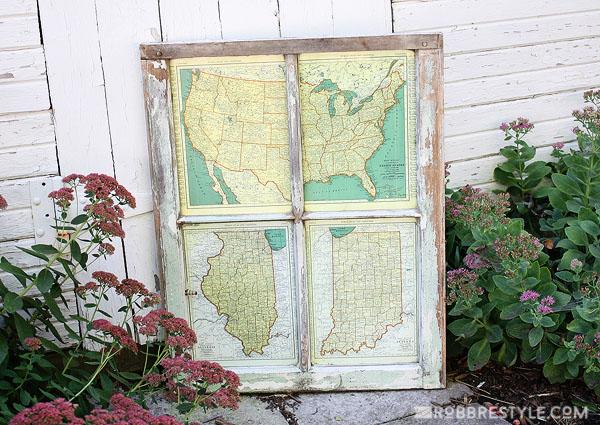 13. Map Bookcase – My Creative Days

If the chest of drawers is a bit too much map you can always go for a more subtle approach and just line a bookcase with them.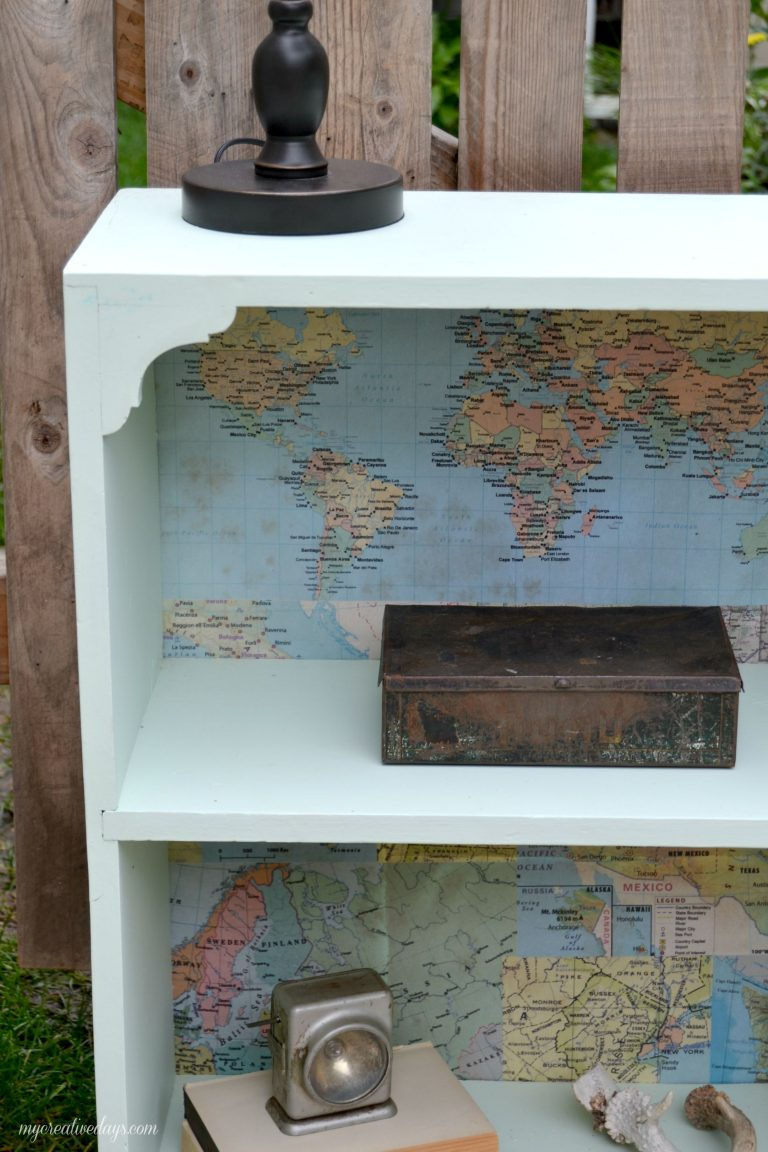 14. Map Letters – Lauratrevey

Personalise initial letter decorations further by covering them with maps of the places where you were born.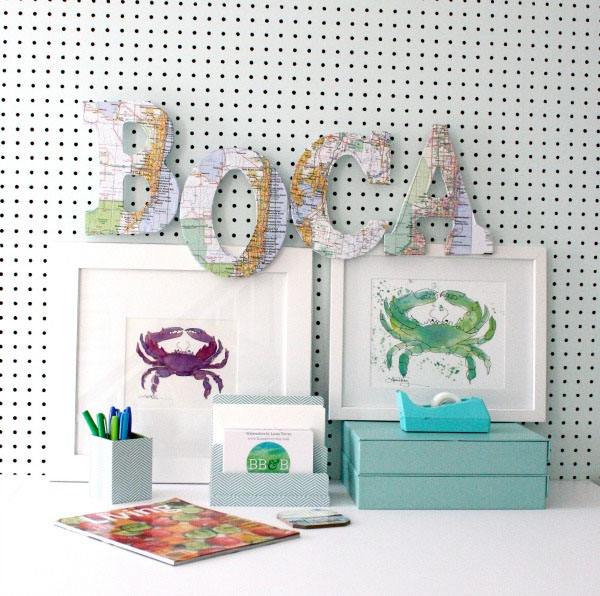 15. Map Crate – Simplicityinthesouth

Create some good looking storage by decoupaging a wooden crate with maps.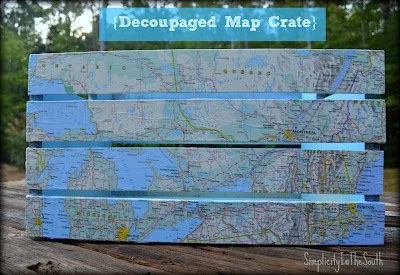 So many good map decor crafts to choose from its hard to pick a favourite. I know I have some in my home already but I would love them all especially that chest of draws. If you want more ideas I have a really good Map Crafts and DIY pinterest board.