Inside: Why it's cool to decorate with maps and a collection of the best map decor and craft ideas for the home.
Are you a travel enthusiast with a keen eye for interior design? Or perhaps you appreciate the unique appeal of maps and their ability to evoke a sense of wanderlust and adventure.
Whatever the case, one of the easiest and most effective ways to stamp your individuality and personality in your home is with some map decor and crafts.
From showcasing your love for geography to creating a nostalgic ambience, map decor offers endless possibilities for expressing your style and interests. This blog post will delve into map-inspired home decoration, exploring various ideas and techniques to infuse your space with cartographic charm.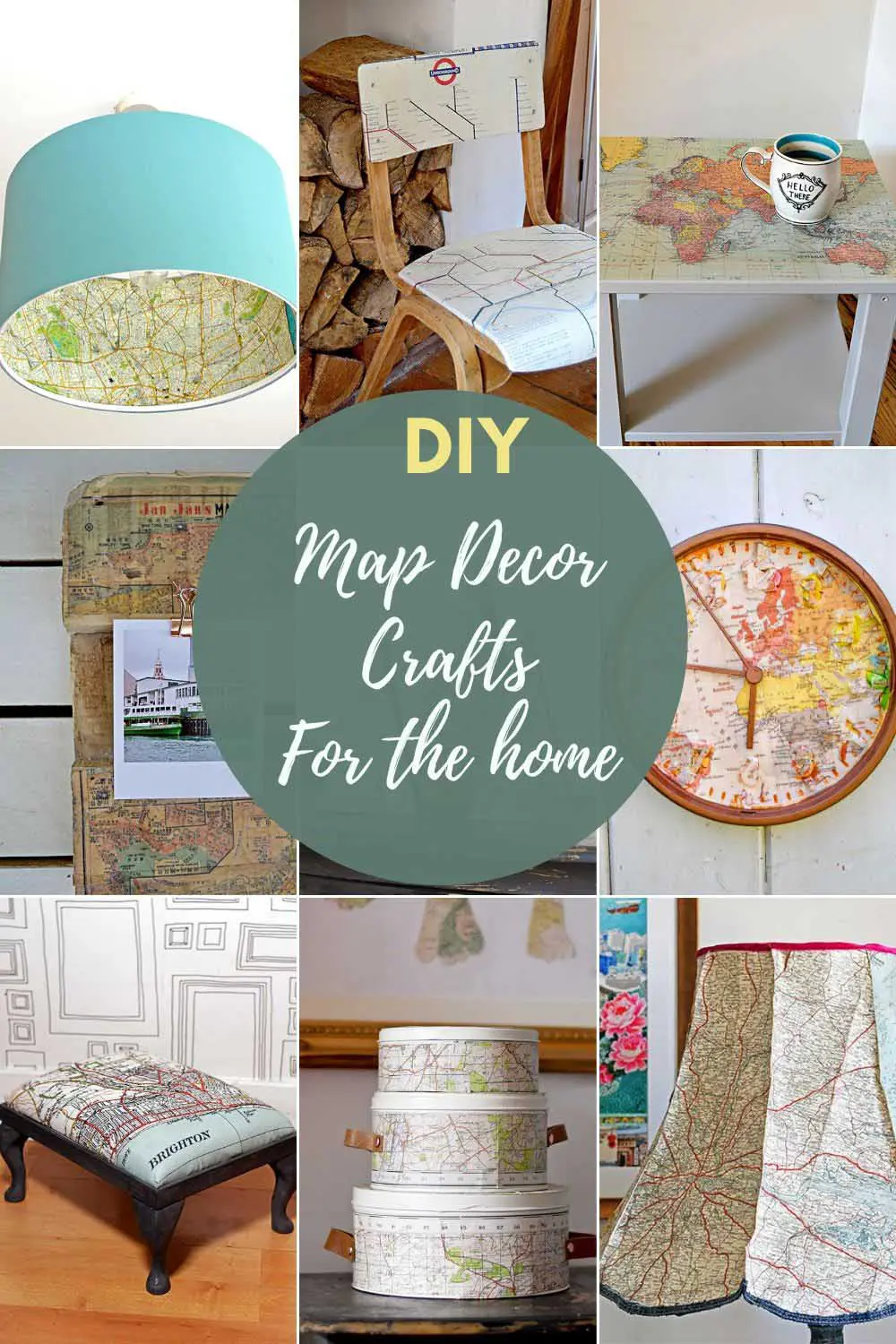 The Allure of Map Decor in Home Design
Maps have a fascinating allure that goes beyond their functional purpose of navigation. They hold stories of distant lands, hidden treasures, and unexplored territories. By incorporating maps into your home decor, you bring a touch of adventure and curiosity into your living space. Map decor adds visual interest, sparks conversations, and invites exploration.
Mapping Your Decor: Choosing the Right Maps and Sourcing Them
When decorating with maps, the type of maps you choose can significantly impact your space's overall aesthetic and theme. Here are some considerations for selecting suitable maps and where to source them:
Maps with Personal Significance: To infuse your decor with sentimental value, consider using maps with personal significance. These could be maps of places you've visited, your hometown, or dream destinations. You can source maps from local tourist centres and online map retailers or create custom maps using digital mapping tools.
I keep maps from all my trips and holidays for crafting. I have a draw full of tourist maps of cities I've visited, out-of-date road maps and even piste maps from previous ski holidays. Now that most people use satnavs, it is easy to pick up old road maps in thrift and junk stores very cheaply. Maps do go out of date as roads get updated.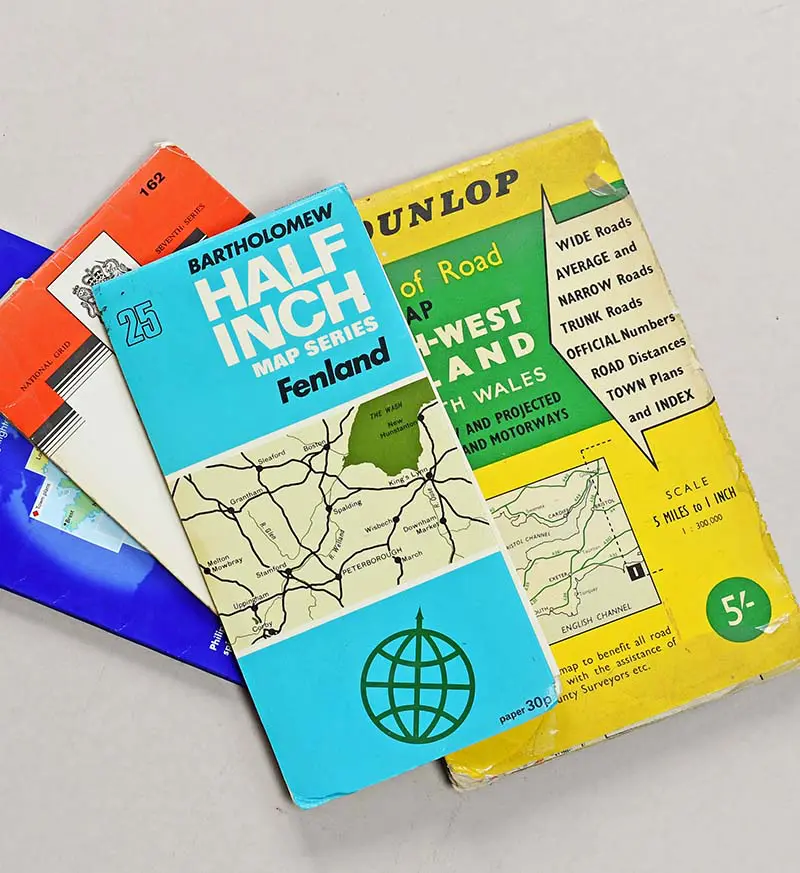 Vintage and Antique Maps: For a touch of old-world charm, vintage maps are an excellent choice. Look for local antique stores, flea markets, or specialized online platforms that offer a wide selection of vintage maps. These maps add historical flair and serve as captivating conversation starters.
If you want a map of a particular continent, country or city, Pictureboxblue is a great digital resource for maps in the Public Domain. There are some particularly impressive vintage world maps on the site.
Artistic and Illustrated Maps: If you're looking for maps that double as artwork, consider illustrated maps or artistically designed cartographic pieces. These maps often feature creative illustrations, vibrant colours, and intricate details. You can find them in art galleries, online art marketplaces, or from independent artists who specialize in map illustrations.
Topographic and Geological Maps: Consider incorporating topographic or geological maps into your decor for a unique and visually intriguing touch. These maps showcase a specific region's natural features and contours, adding depth and texture to your space. Geological survey offices, speciality map stores, or online map retailers are good sources for these maps.
For example, these beautiful old geological maps of the Mississippi River are like works of art and are in the Public Domain, so they are free to print.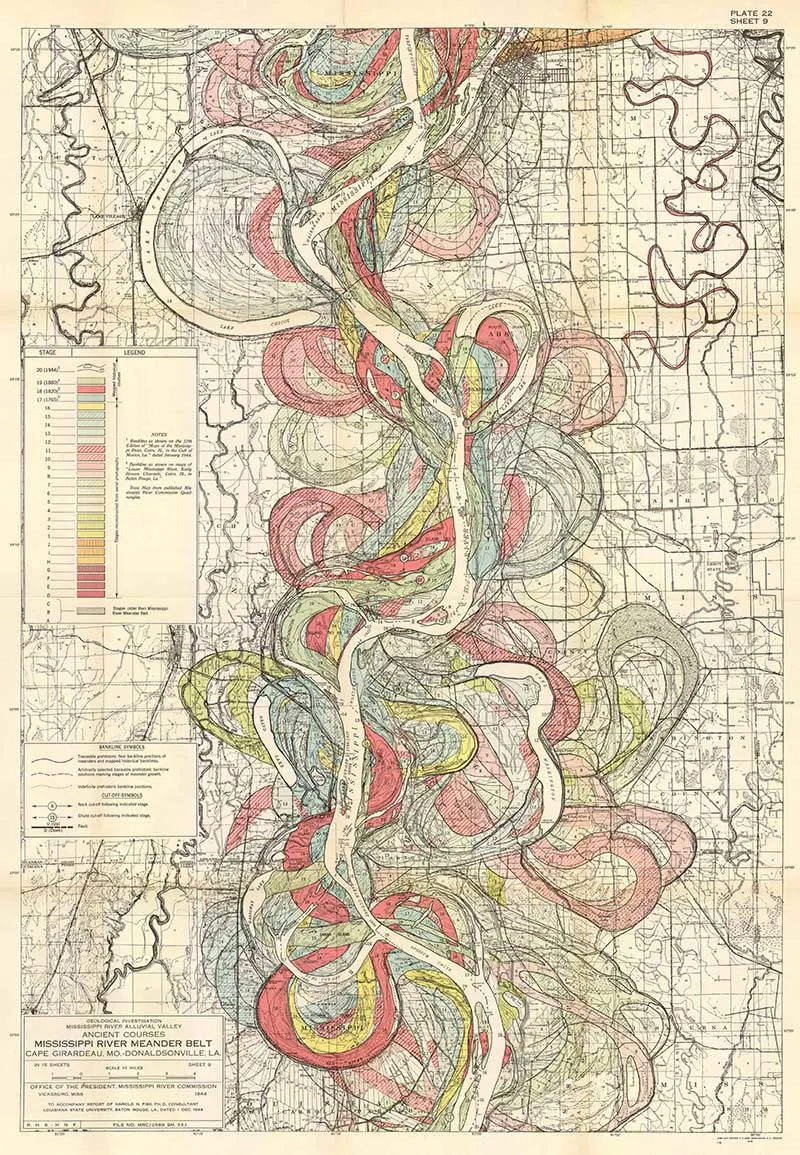 City Maps and Transit Maps: City maps and transit maps can be excellent choices if you are strongly connected to a particular city or appreciate urban aesthetics. They capture the intricate details of a city's streets, landmarks, and public transportation systems. Local bookstores, city tourism centres, or online map retailers often offer a variety of city maps.
Online Resources and Digital Maps: Digital maps can be a valuable decor resource besides physical maps. Online mapping platforms and apps allow you to create custom maps, generate printable versions, or even use them as digital displays. Websites like Mapbox and Google Maps offer various map customization options.
Considerations for Choosing the Perfect Map for Decor and Crafts
Remember to consider your space's size, style, and colour palette when choosing maps. Whether you opt for vintage maps, custom designs, or artistically illustrated cartography, your selected maps will contribute to your home decor's overall ambience and narrative.
So set sail on your map-sourcing adventure, and let the maps you select guide you towards a beautifully decorated space that reflects your personality and passions.
43 Creative Map Decor and Craft Ideas to Transform Your Space
When it comes to incorporating maps into your home decor, it's not just about hanging them on the walls as artwork.
Maps offer a versatile medium for crafting and can be transformed into unique and personalized decor pieces. The possibilities are endless, from decoupaging furniture to creating map-inspired pillows, lamps, and paper decorations. This section explores various map decor and craft ideas beyond traditional wall displays, allowing you to infuse your space with cartographic charm in imaginative and unexpected ways.
So, let your creativity soar as we delve into the world of map-inspired crafts and discover how to add a touch of wanderlust to every corner of your home.
Conclusion and More Decor Ideas
So many good map decor crafts to choose from it's hard to pick a favourite. I know I have some in my home already, but I would love them all, especially that chest of draws.
Incorporating maps into your home decor is a creative and meaningful way to infuse your living space with a sense of adventure, wanderlust, and personal history. The possibilities are endless, whether you opt for a bold statement piece or subtle map accents. Embrace the world of map-inspired home decoration and let your space tell its captivating story.
For more fun ideas, check out these charming paper crafts for home decor, many of which can be made with maps. Or these ideas for upcycling with wallpaper.
Other themes to explore on the blog include rainbow decor ideas and mid-century modern style.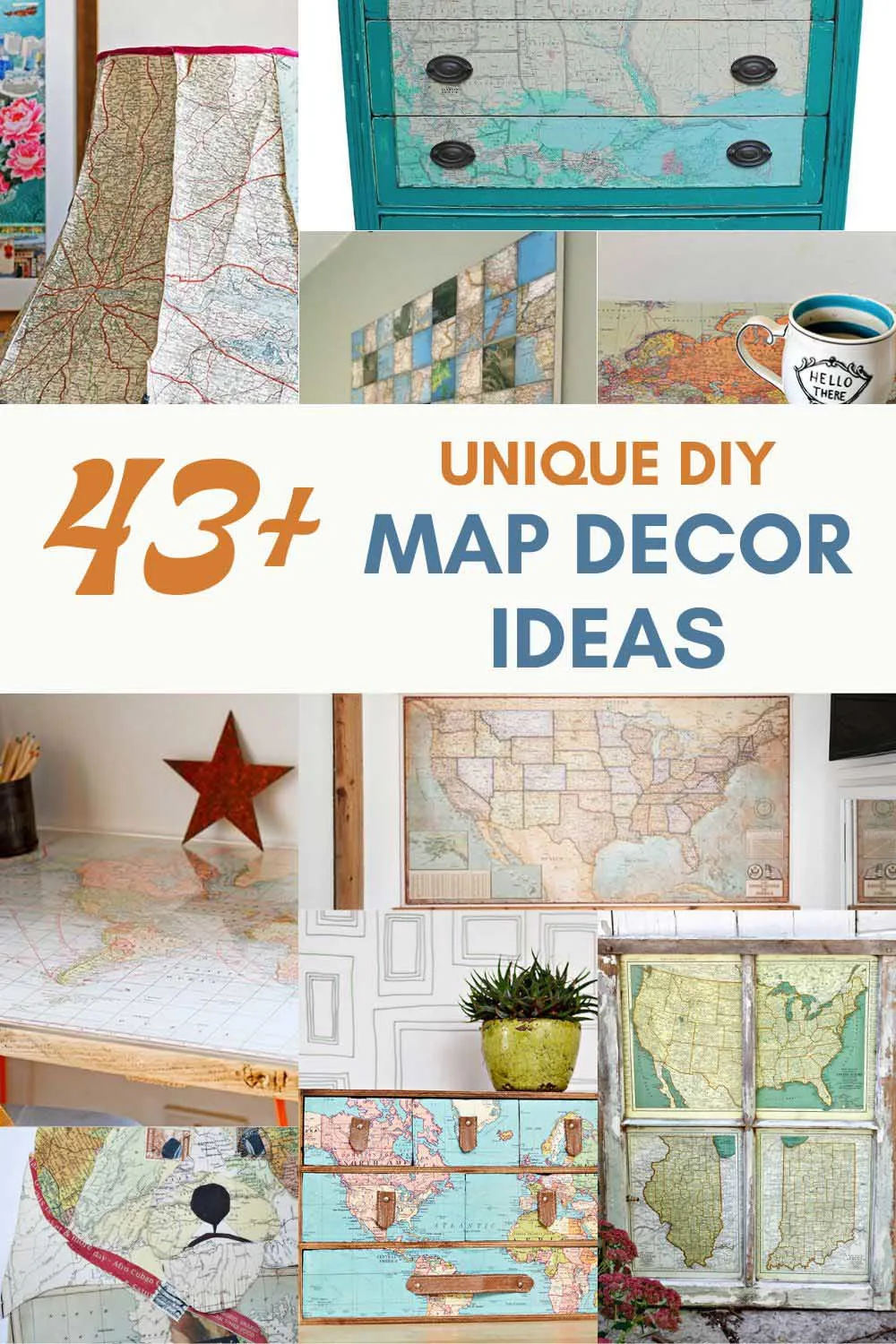 DIY gift bags are another fun thing to make out of old road maps.