No Sew Patchwork Fabric Easter Eggs
These fabric Easter eggs unbelievably easy to make and look fantastic. The fabric gives them a nice retro look and feel. This is a great easter craft for all ages.
My sister Tasha came up with this craft while trying to do something Easter themed with my nephews. The boys enjoyed making them as it was simple enough for them to do. They make for a lovely Easter decoration that can be used year on year.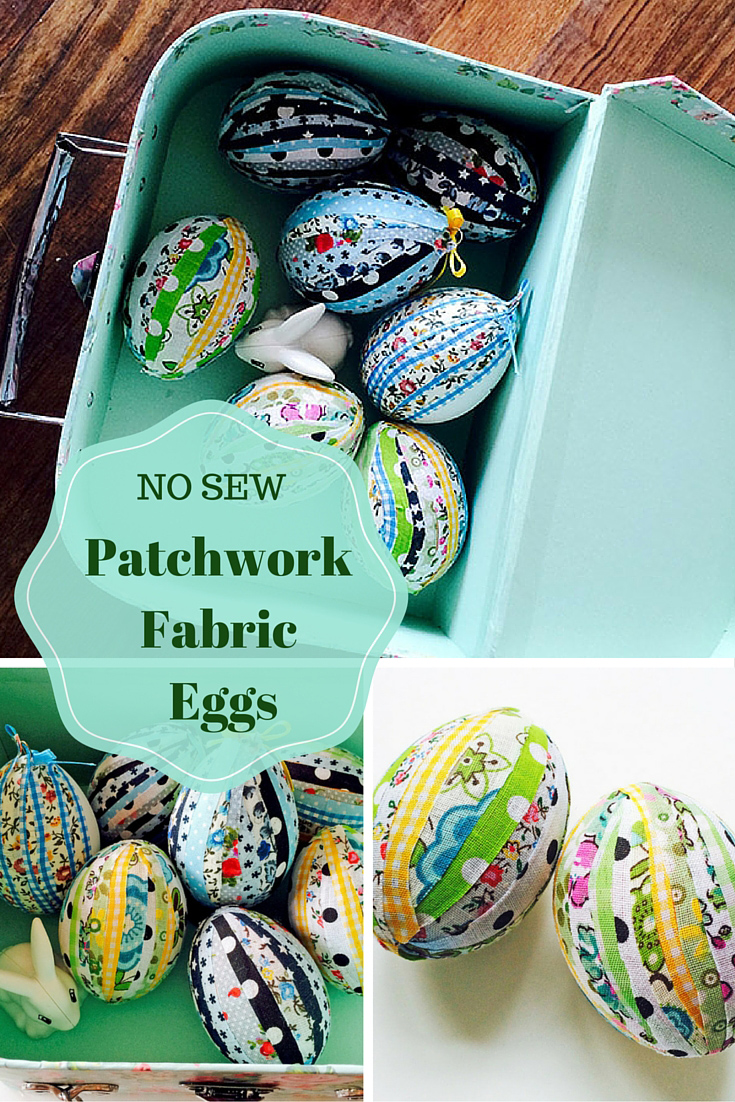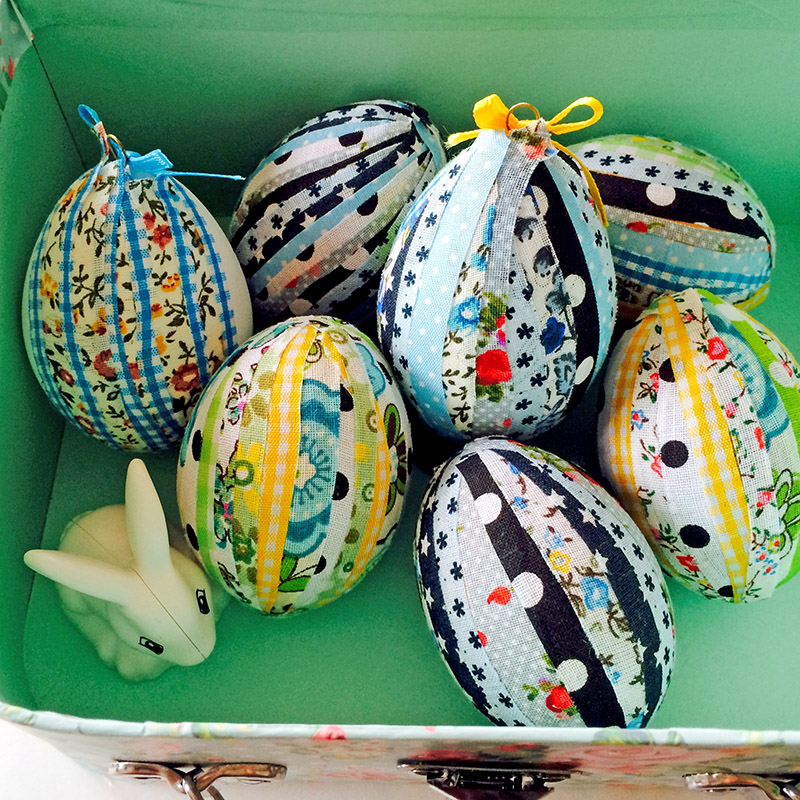 This post contains amazon affiliate links for your convenience. Click here to see my disclosure policy.
What you need to make fabric easter eggs
Eggs, I used real eggs for this which I blew. To blow an egg; make 2 holes with the pin in both ends of the egg. Then carefully enlarge the holes with a cocktail stick. Make sure you break the membrane inside the egg. You then place your mouth over one of the holes and blow out the egg white and yolk into a bowl through the other hole, or you can use a straw. When all the contents are blown carefully place the egg under the tap and rinse out the insides.
Top tip if your eggs are at room temperature they are easier to blow. Of course, if you can't be bothered to do that you can use plastic craft eggs.
Fabric adhesive sheets can be bought from good craft stores, shops like Tiger (in Europe) and on Amazon or eBay. (can actually just use fabric scraps and glue, see note at the end)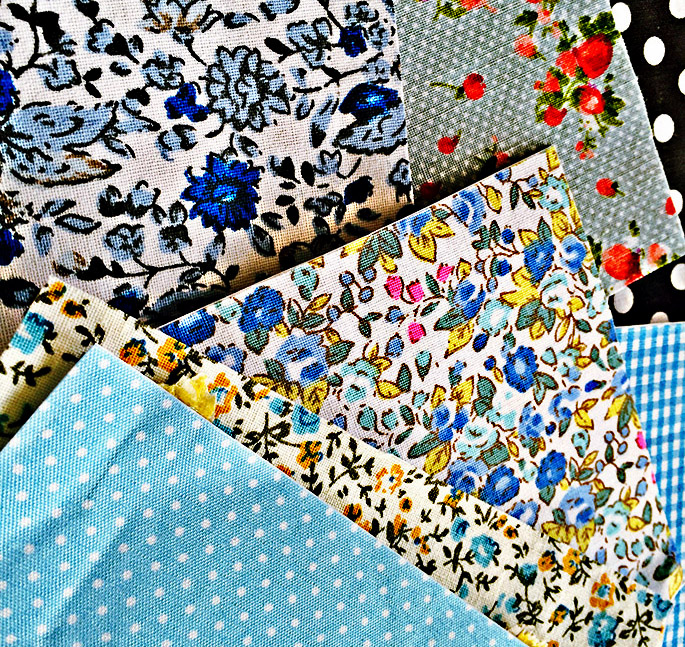 How to make fabric easter eggs
Cut the adhesive fabric sheets into thin strips about 5mm wide and the length of your egg. A good variety of different patterns are best.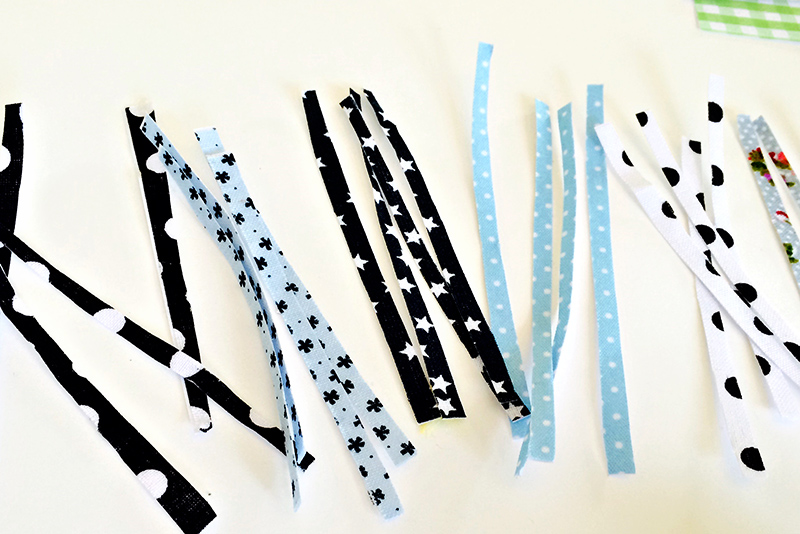 Remove the backing from the fabric strips, and then simply stick these strips onto the egg in the pattern that you desire. This doesn't have to be exact and you may want slightly thicker strips of fabric, but be careful if they are too thick they will pucker when placed on the egg.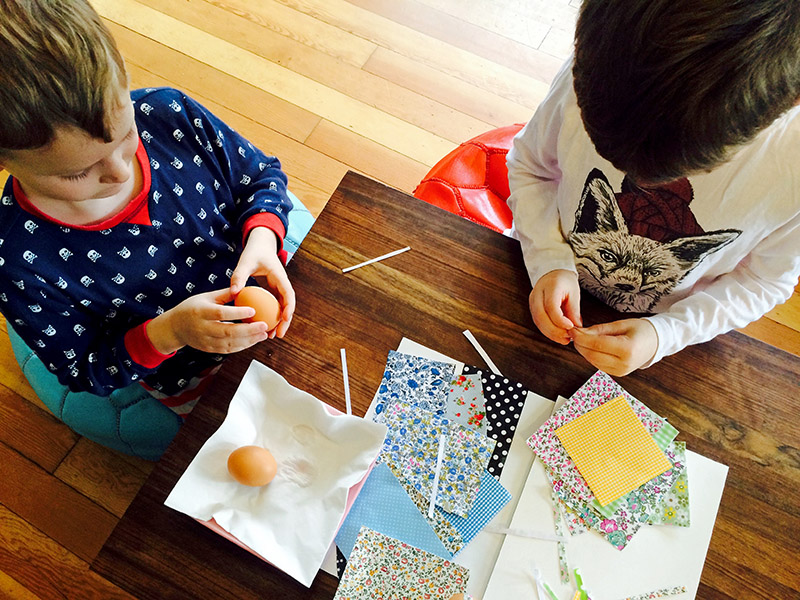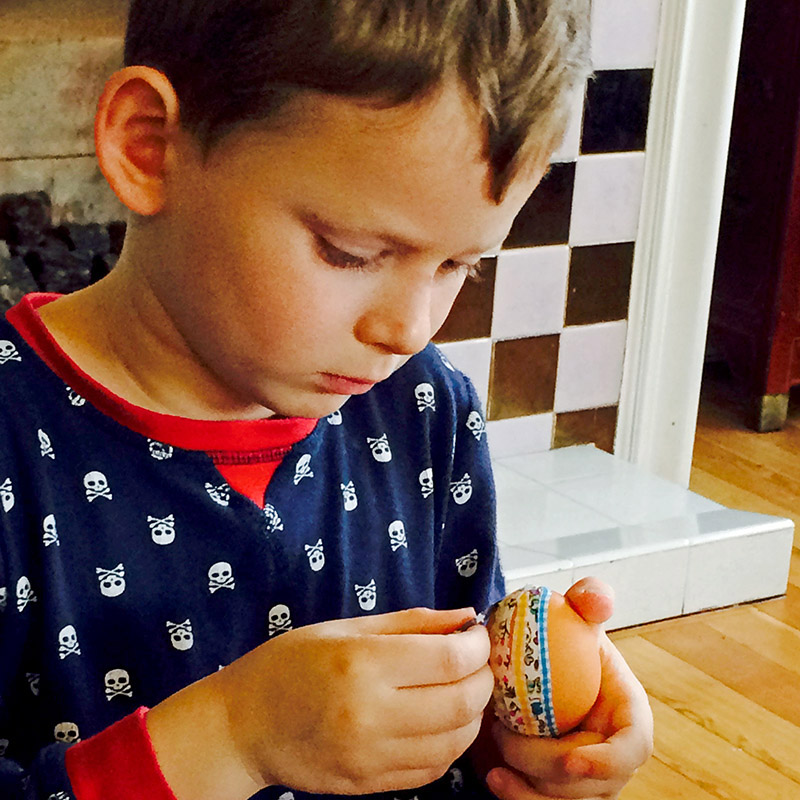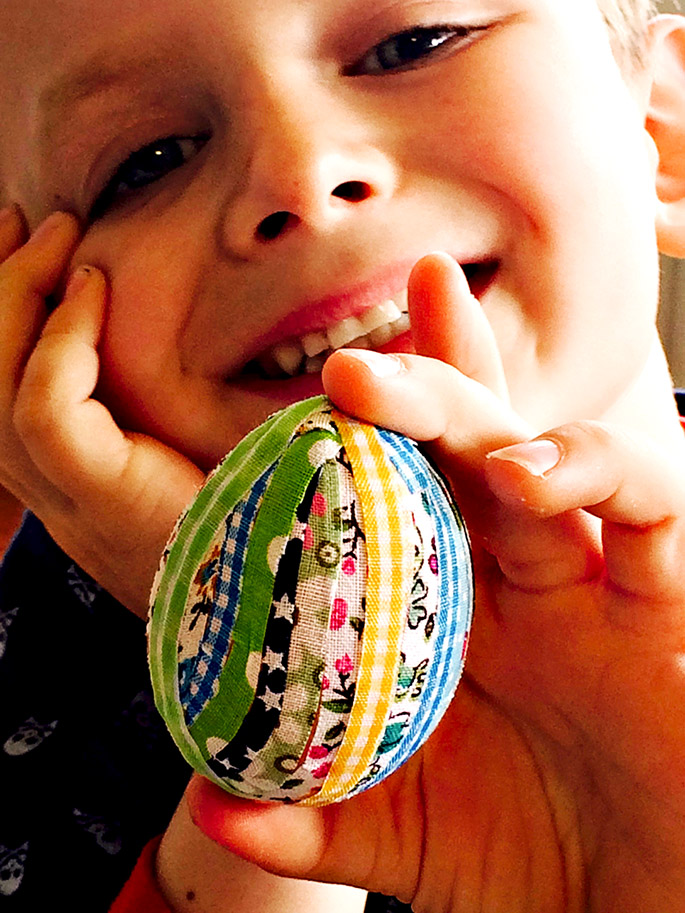 If you want a more traditional patchwork effect you can cut your fabric sheets into squares instead of strips.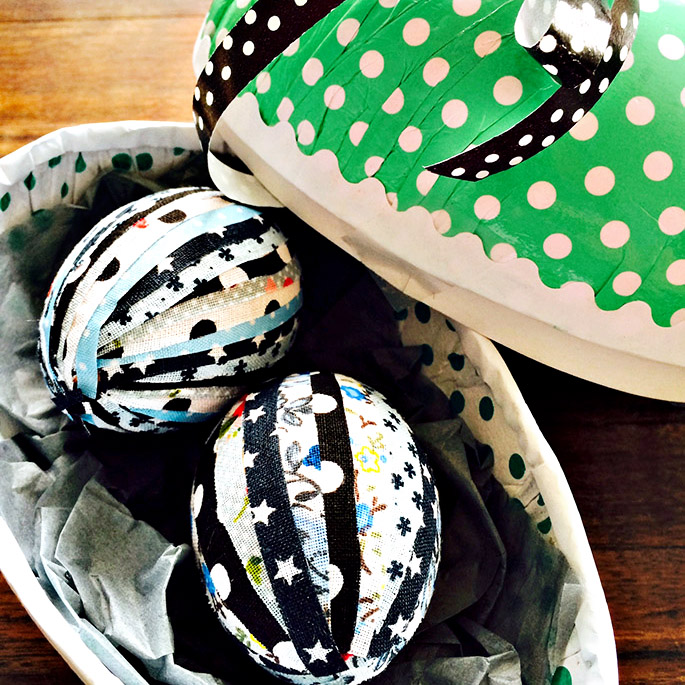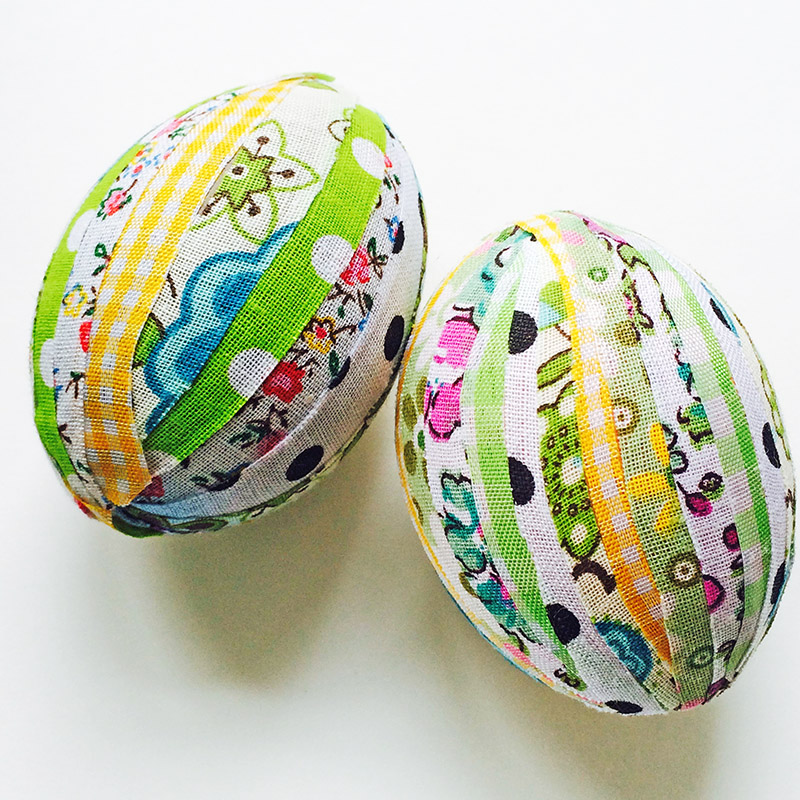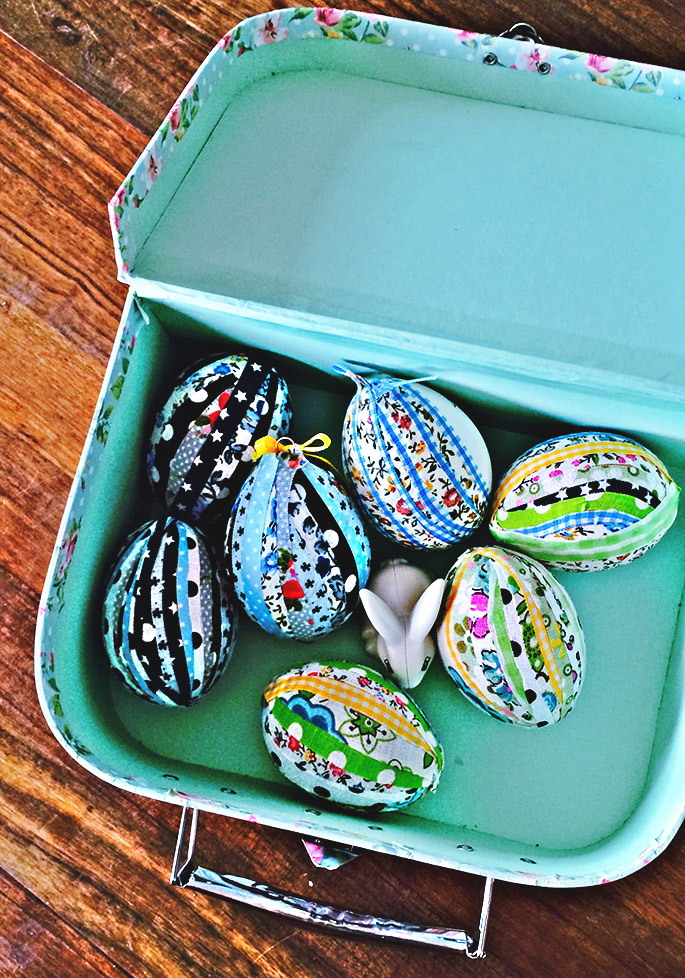 This is a very addictive and quick craft before long you will have a lovely basket of decorative eggs. If like me and you choose to use real eggs, covering the eggs in adhesive fabric strengthens them, therefore, they are not so fragile and will last for years. Finally don't forget to have scrambled eggs for tea with all that raw egg, or even better get baking.
Since posting this I have made some other patchwork eggs with denim scraps, and these weren't made with adhesive fabric. So if you don't have any adhesive fabric you can actually make these patchwork eggs with just fabric scraps and glue, that works just as well.
You can even decoupage the eggs with images and make a gorgeous spring egg wreath with them.
For more Easter craft ideas visit Allfreeholidaycrafts.com