Upcycled Patchwork Denim Eggs
A couple of weeks ago I posted some gorgeous patchwork fabric easter eggs that may Nephews had made. Since then I've been working on some denim projects and whilst surrounded by denim scraps I thought why not make some patchwork denim Easter eggs for fun. These eggs are so easy to do and in no time I had a nest full of denim eggs and it cost hardly anything to make as it was all made with waste materials.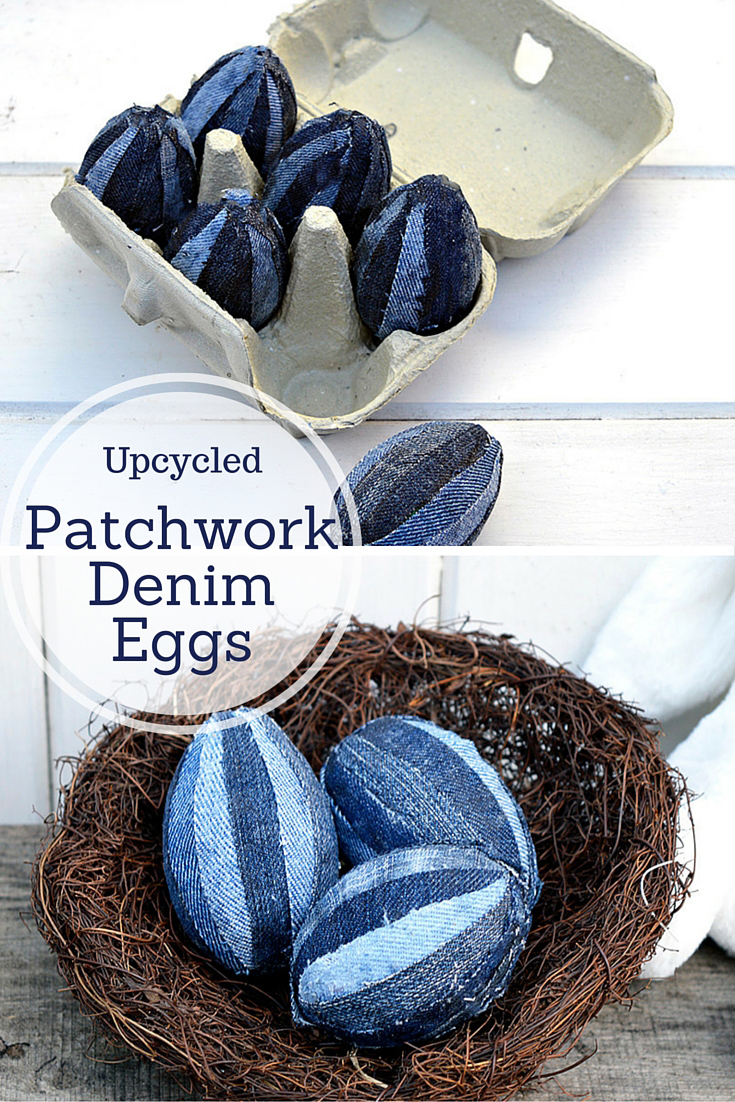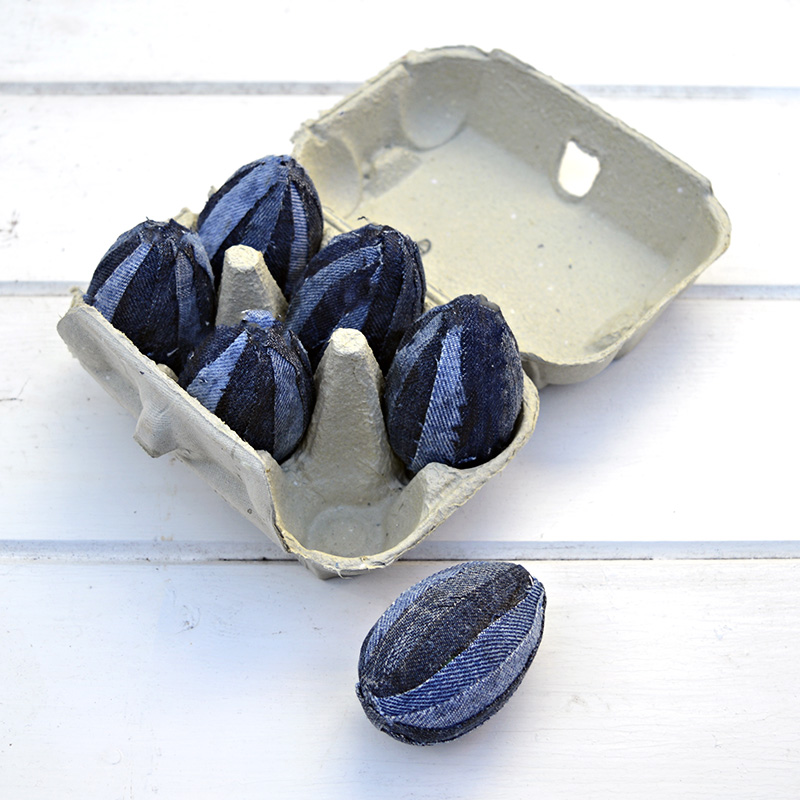 How to make Denim Eggs
What you need:
Denim scraps and I mean scraps you only need really small bits of fabric. However a variety of denim from different pairs of jeans is best for acheiving a good patchwork effect.
Eggs, as I like to have scrambled eggs for breakfast each morning I'm quite happy to blow these eggs and use them for my crafts. However if you can't be bothered to do that you can just use craft eggs; plastic, polystyrene or wood.
Fabric Modge Podge or any white glue suitable for fabric.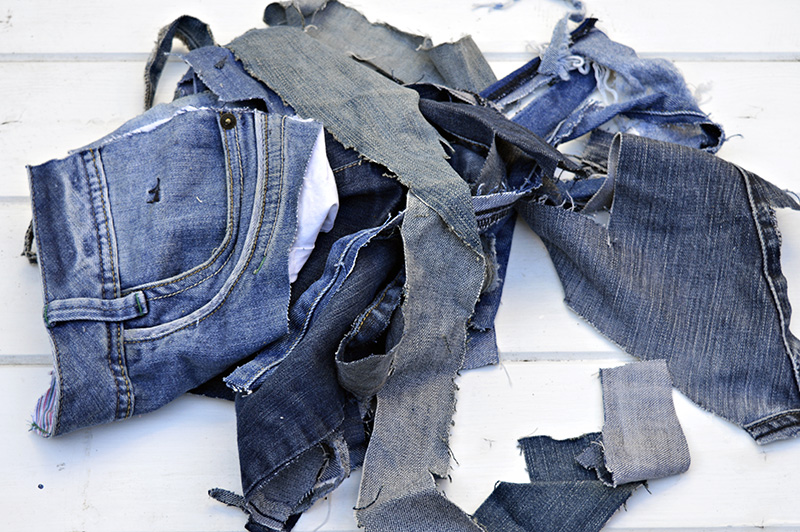 All you need to do is cut your denim into strips just under a 1cm wide and about 6cm's long. The length depends on the size of your eggs.
Using a small brush, brush the wrong side of your denim strip liberally with glue. Then place this strip onto your egg.
Carry on adding strips of denim until the whole egg is covered.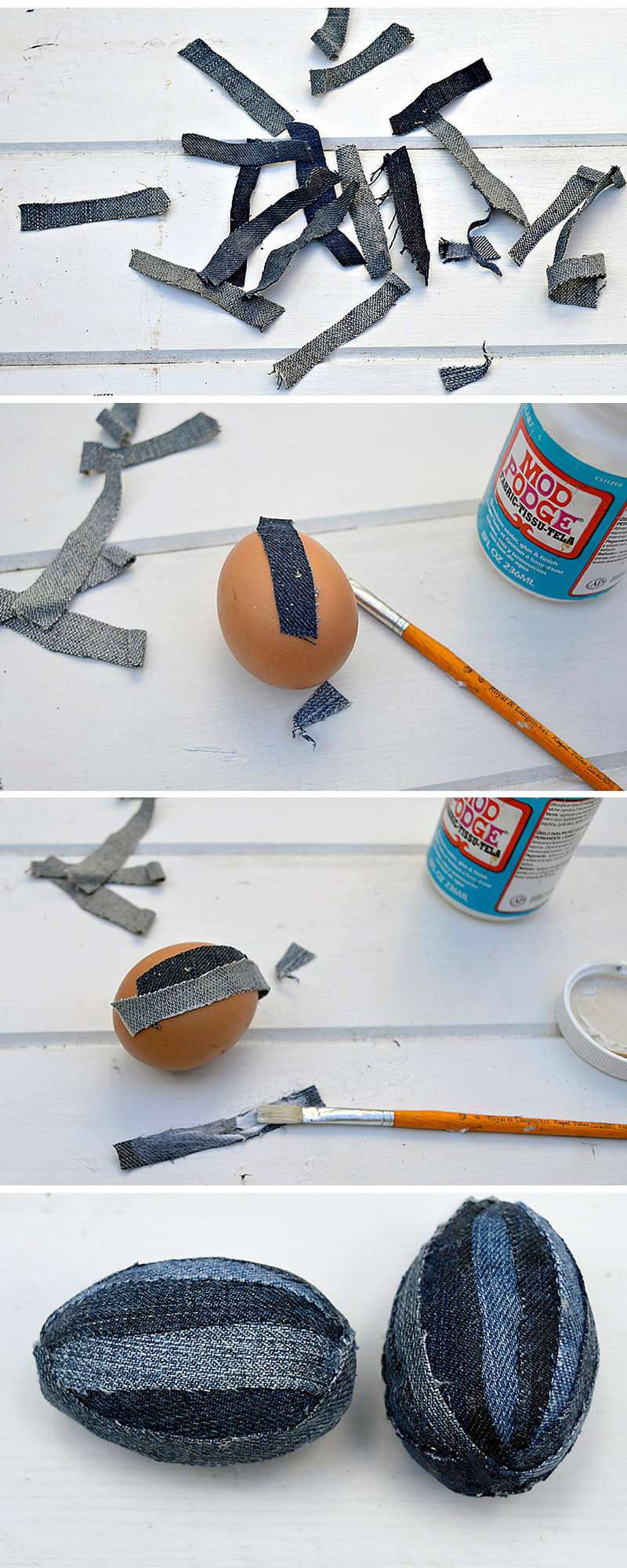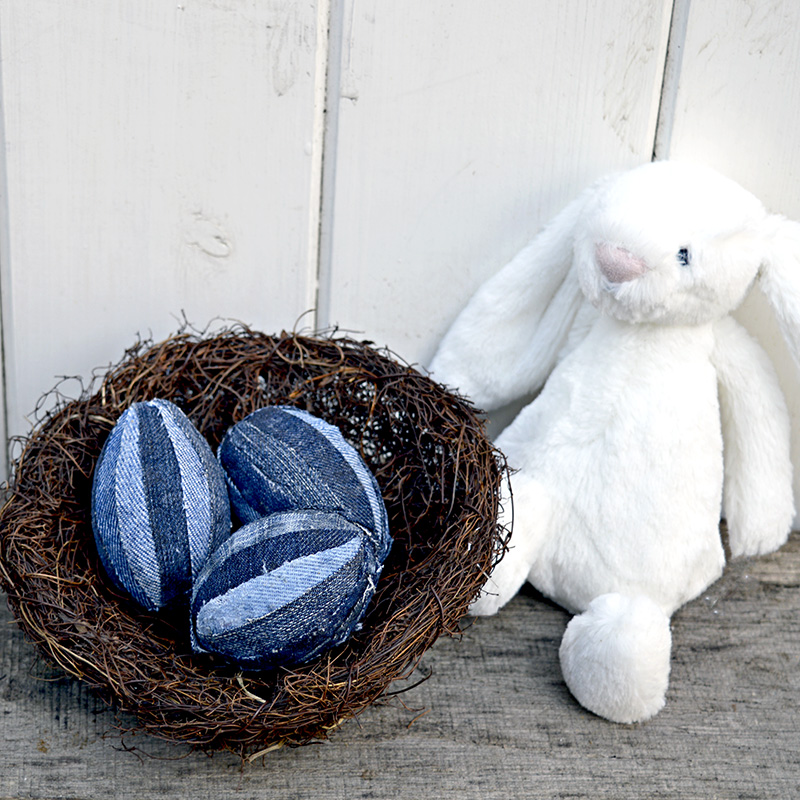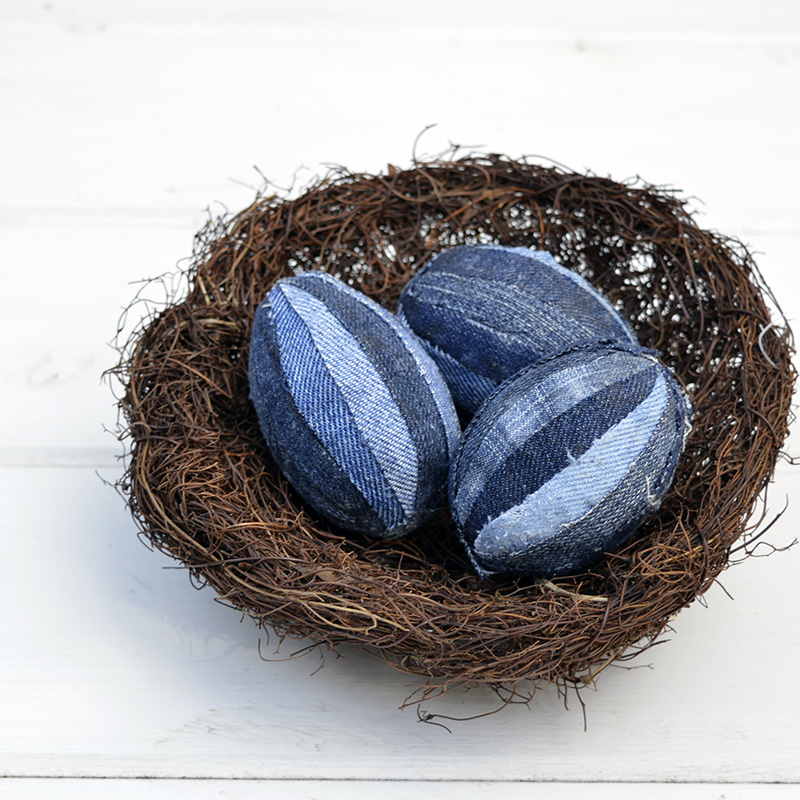 I told you it was easy. These eggs do have an sort of rustic feel to them and make for a great easter decoration. They would also be great for an easter egg hunt. They should keep for years, even if you used real egg shells as the glue and fabric would have strengthened them.