Inside: 28 easy skull and skeleton craft ideas and DIYs you will want to make for a spooky Halloween.
Every Halloween, my son would wear the same costume, a cute skeleton. It was, in fact, a pair of skeleton PJs. He would wear them day and night for the whole month of October! As he grew, the trousers became so short that they practically ended at his knees.
He finally agreed to get a new costume. But this was also a full-body, stretchy skeleton that covered his head. It was scary rather than cute, but at least by then, he only wore it one day of the year!
As we always associate Halloween decorations with skeletons, I have collected some of the best skeleton craft ideas. Many are easy and affordable to make, as Halloween isn't just for kids! I'm sure the adults would enjoy making many of them, too.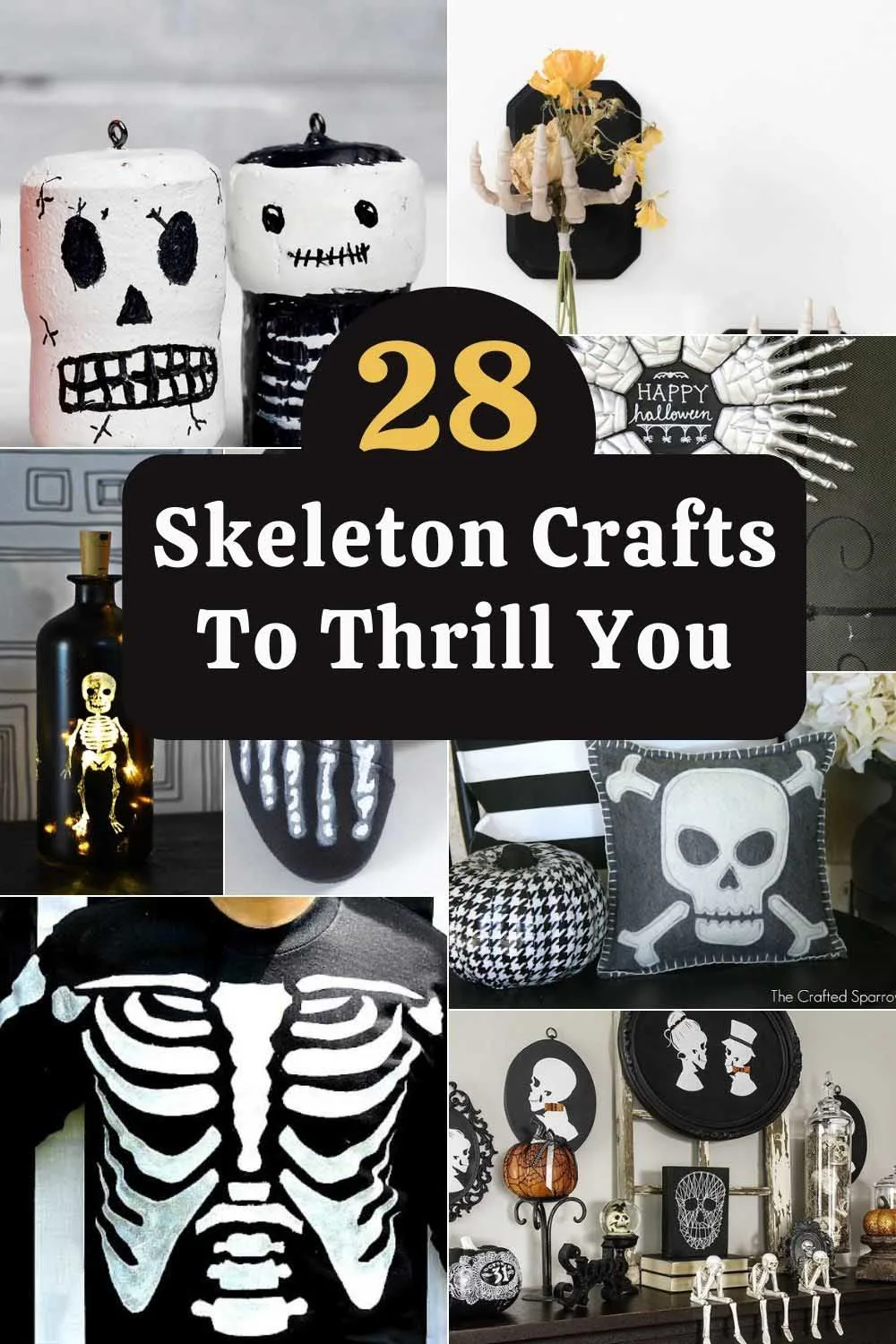 28 Of The Best Skeleton Craft Ideas
Many of the skull and skeleton ideas here are stylish Halloween decorations I'm thrilled to have hanging on my walls for October.
There is something for everyone, from upcycled Halloween decorations made with old bottles and wine corks to painted t-shirts and slippers to cool skeleton art for the walls.
Free Printable Skulls And Skeletons
Check out these two downloads on Pictureboxblue if you want some cool vintage Halloween art prints. Both collections of images are in the Public Domain. So they are Copyright-free, and you can use them however you wish.