I thought it would be fun to do a round-up of my favourite Mountain crafts and DIY ideas for the home.

I grew up on the top of a mountain (Mt Nicholson, Hong Kong), all be it a small one. My husbands family is from Norway, which is all-mountain. The kids favourite family holidays are the ones we spent skiing and snowboarding in the Alps.

I can safely say as a family we all love mountains. This is a shame, as we currently live in the flattest part of the United Kingdom, nowhere near any mountains. Maybe we will live in the mountains again one day. My husband has this fantasy of retiring to the Norwegian Fjords.

In the meantime, I'll just make do with some mountain crafts.
For The Love of Mountain Crafts
There is a tutorial with all of the following mountain crafts and DIYs. There is a good range of easy crafts and DIYs. Some involve yarn and felt others are made with wood.
Many of these mountain themed ideas, would make great gifts for those with wanderlust and hikers. I know my son would love some of the mountain-themed decor items in his bedroom.
If you are looking for some more mountain-themed decor, then there are these amazing printable vintage mountain sketches and diagrams. They would look great framed. Or for the mountain hikers and campers, how about these Scout and Camping patent prints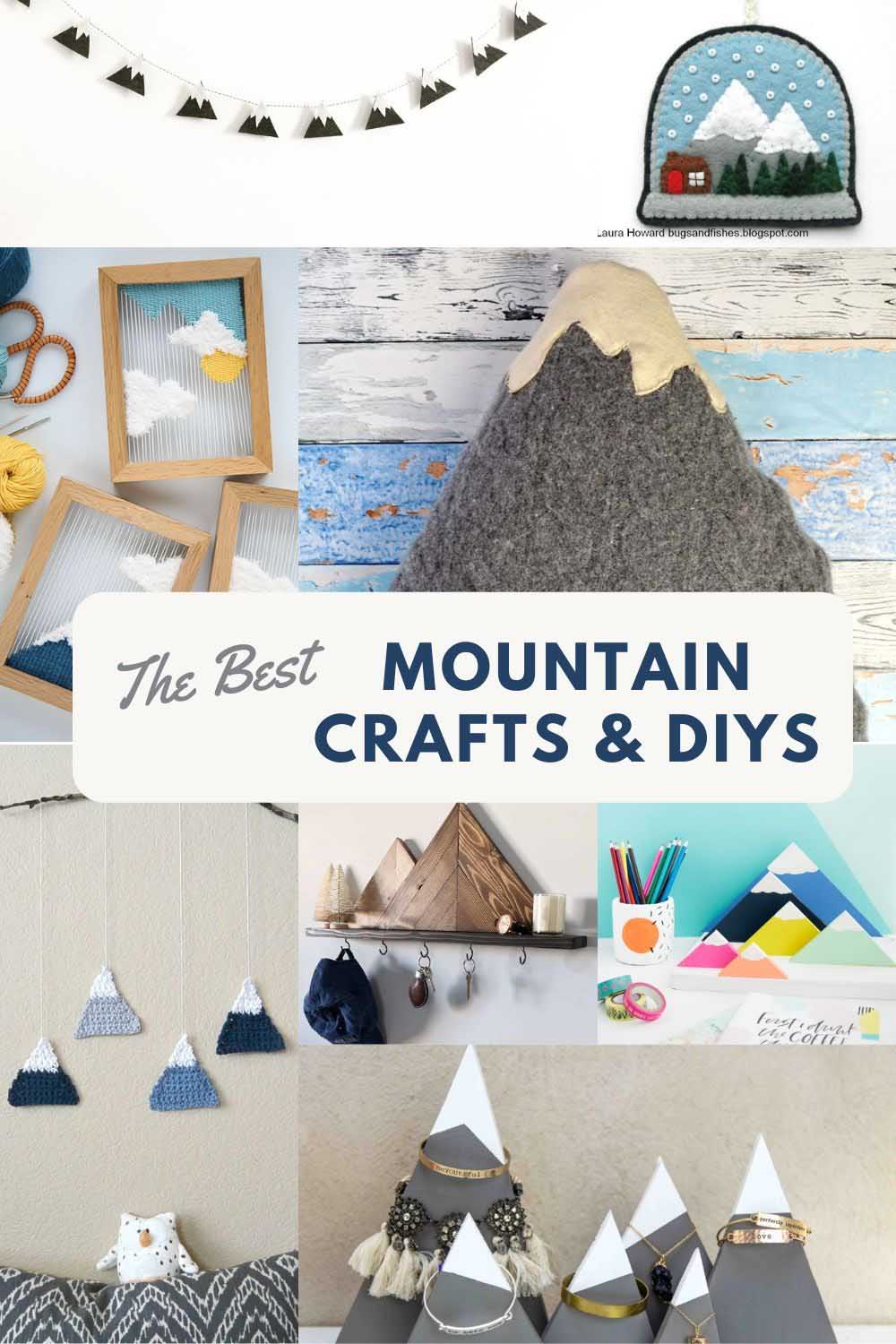 The Best Mountain Crafts and DIYs
A wonderful collection of mountain themed crafts and DIYs for those who love the great outdoors. From felt crafts to wooden shelves there should be something here to inspire you.