Upcycled Sweater Mountain Cushion (Pillow)
Mountain Cushion : As a reminder of my love of mountains I upcycled some old wool sweaters into a mountain cushion / pillow.
I love living in Bedford, but there are a couple of things I don't like, it's as flat as a pancake, and is probably as far from the coast you can get in the UK. I love mountains, in fact my whole family loves mountains.
My husband and boys make an annual mountain climbing pilgrimage. They have now climbed all the major peaks in the UK, so will probably venture abroad for their next trip. We also all love to ski & snowboard especially in the Alps. However our favourite mountains are those in Norway, we love the stunning fjords where the mountains meet the sea.
When upcycling my sweaters into a mountain cushion I decided that I would turn them into my own little mountain range, as reminder of what I'm missing.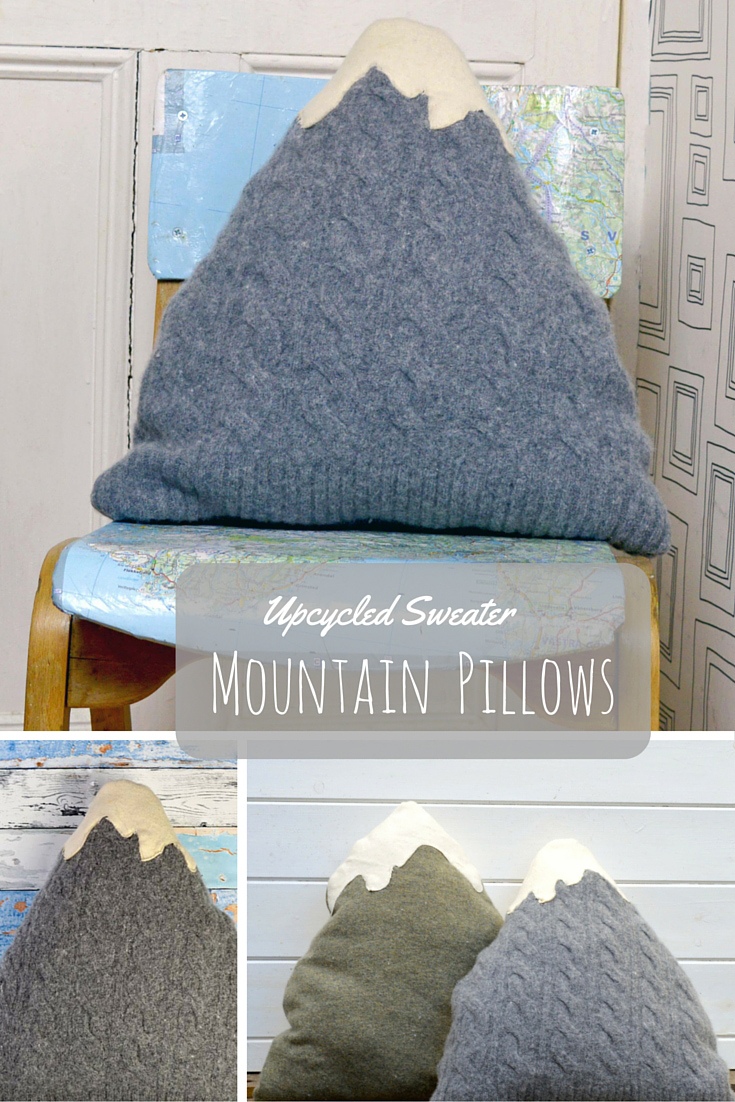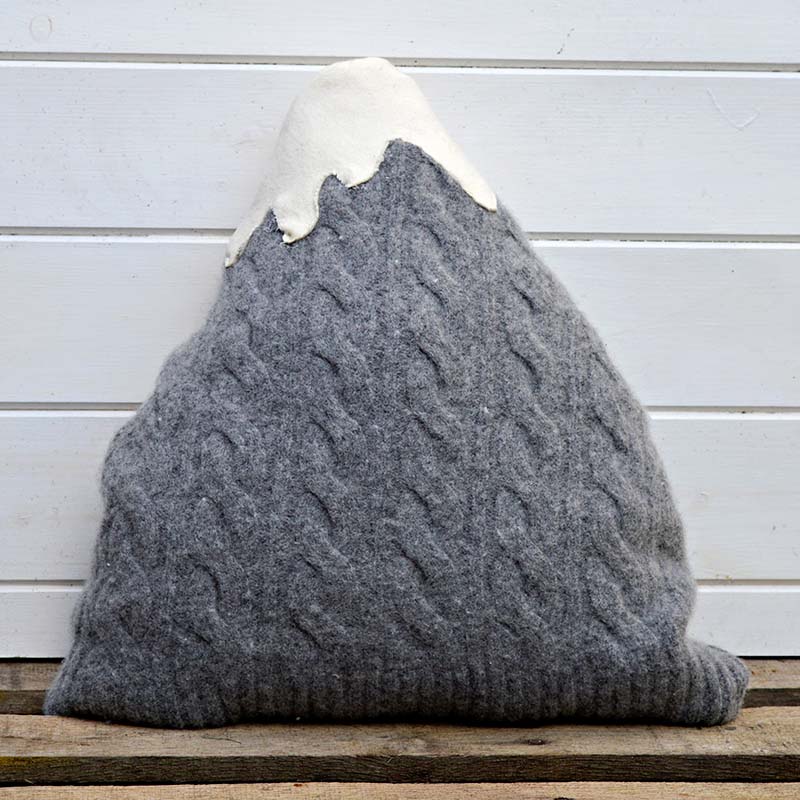 This post contains amazon affiliate links for your convenience. Click here to see my disclosure policy.
What you need to make a Mountain Cushion
Old woollen sweaters (65% or more). Preferably in neutral colours like greys and greyish greens.
Small piece of cream felt (or cream woollen sweater).
Needle and thread, can either be sewn by hand or by machine
Pins, scissors, large sheet of paper (for pattern) & a pen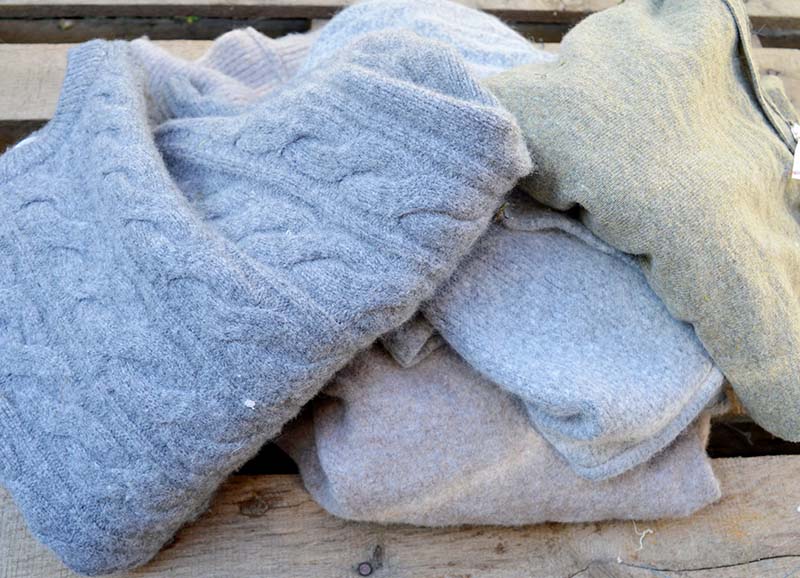 How to felt woollen Sweaters
Felting wool is really easy. Like me you have probably done this in the past. Where you have accidently shrunk your sweater in the wash so that it is only fit for a toddler to wear !
To felt my sweaters, I just put them in a hot 'cotton' wash in the washing machine along with my normal washing. I then dry them in the dryer. I have managed to felt sweaters without using the dryer, but it does make them softer. If for some reason this doesn't work you can repeat the process again. Basically to felt woollen sweaters you need, heat, water and agitation.
Felting binds the wool together which enables the sweaters to be cut without unravelling or fraying.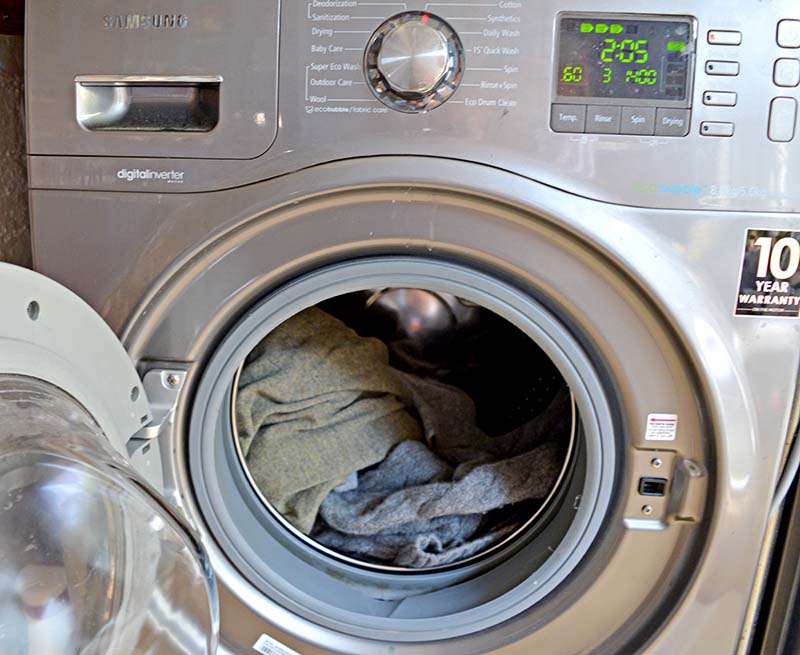 How to make a Mountain Cushion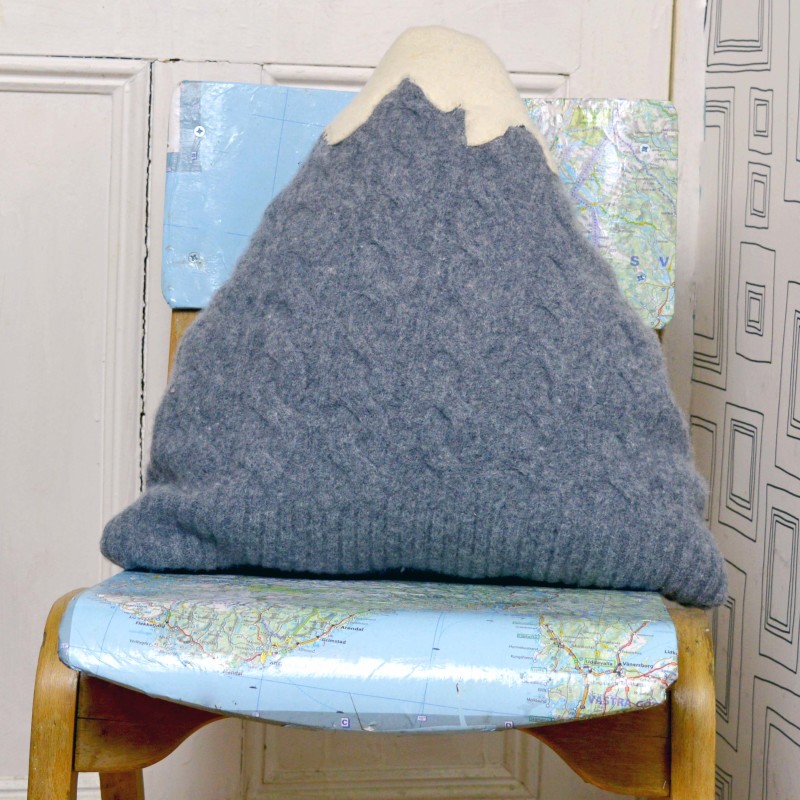 I love my snowy topped cushion so much that I made another; one soon I will have my own mountain range. I think my cushion will look great with my piste map chair when I finish it. They would also make a great seasonal gift for any mountain loving friends or family. You could make it more personal by repurposing one of their own sweaters.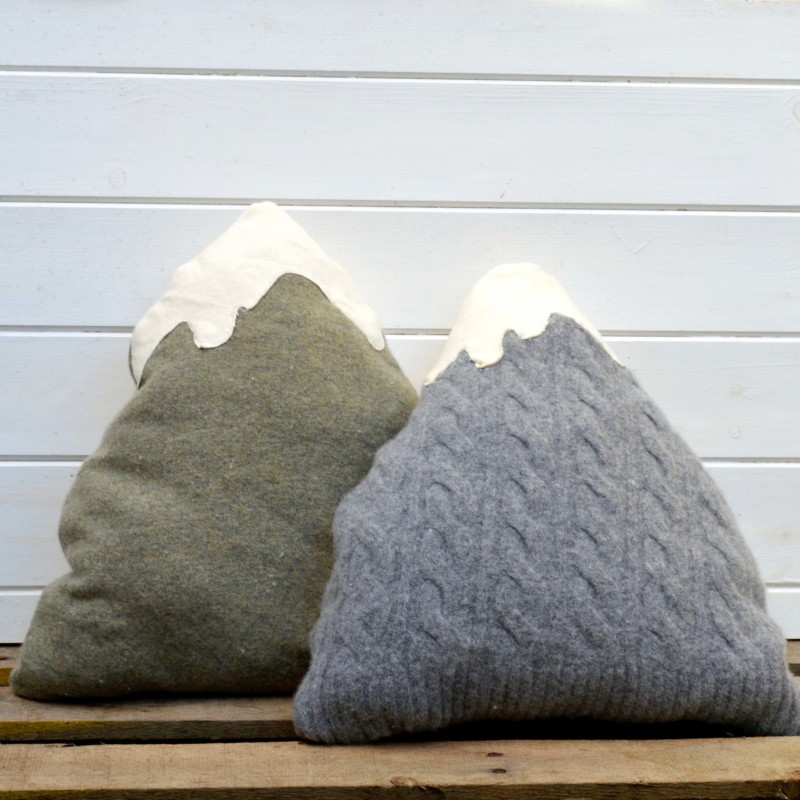 If you liked this here are some other posts you might want to check out.
DIY Fabric Stags Head
Upcycled Sweater Bunny Cushion
DIY iphone denim pocket pillow
You can find more upcycled craft ideas at favcrafts. Or for more sewing patterns subscribe to allfreesewing.com