I got this map rock keychain idea after sorting out my kitchen drawer. You know, the one you stuff full of things you don't know where else to put but think will be useful.
The one drawer in the kitchen you can hardly shut. As it's packed to the brim of loose batteries, old keys, plugs, elastic bands, etc…
One of the many odd things I did come across in the drawer was a set of pebble tablecloth weights. They had never been used and were still in the original packaging.
I don't know why I had them, as I never use a tablecloth. The weights looked incredible as they were simply smooth, flat pebbles with a clip. That's probably why I bought them in the first place.
Printing Maps Onto Rocks To Make A Unique Keychain
I decided to keep them not as tablecloth weights but to revamp them into a unique map rock keychain. They look even cooler now as I printed maps onto them.
A map rock keychain would be a lovely gift, especially as you can print any map on them. You can use a street map of where you live or a map of your favourite holiday destination. They are so simple and easy to make.
I've printed maps onto wood before to make a printed map picture frame, and an IKEA hacked Mapbox map table. This time I thought I would use the same method to print maps onto a rock keychain.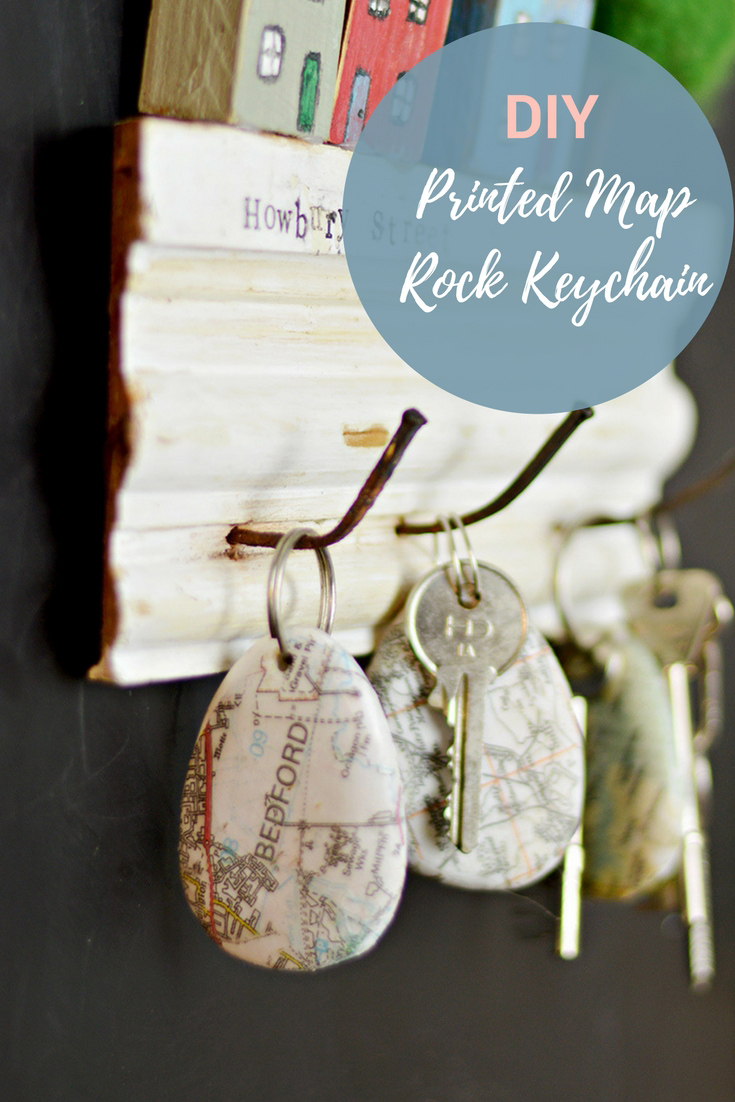 We're a participant in the Amazon Services LLC Associates Program, an affiliate advertising program designed to provide a means for us to earn fees by linking to Amazon.com and affiliated sites. As an Amazon Associate, I earn from qualifying purchases.
What You Need To Make A Map Rock Key Chain
Flat pebble tablecloth weights – The ones I used were from FlyingTiger stores. But you should be able to find them in your local discount store or even on Amazon.

You can, of course, find some flattish pebbles at the beach or river. Then use a rotary tool, such as a Dremel, with a diamond-tipped drill bit to drill a hole.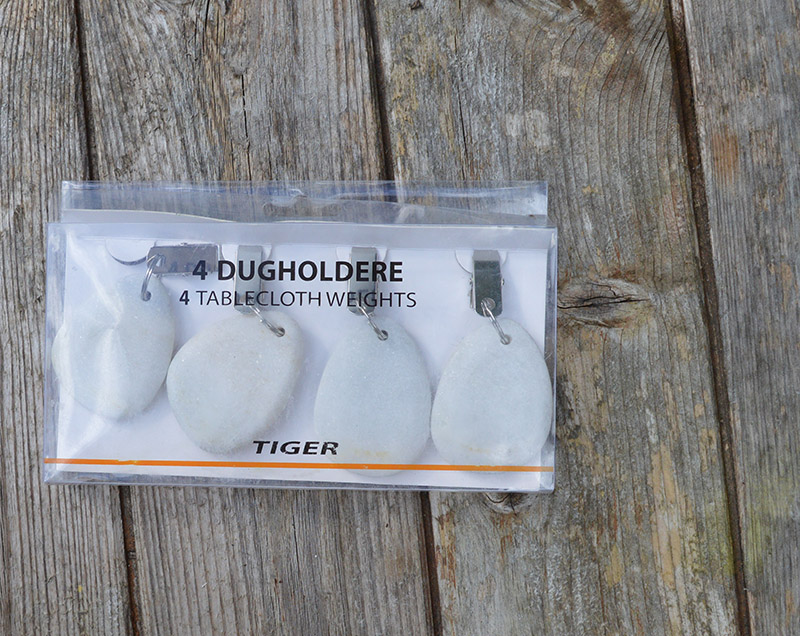 Sponge and water
Maps – Mirror printed with a laser printer.
How to Make a Map Rock Keychain
Step 1: The first time I tried to print a map onto the pebbles, it wasn't very successful. The maps came off too easily. The second time I used a primer first, and the map stayed on.
Therefore what you need to do first is to spray the rocks/pebbles with a universal primer.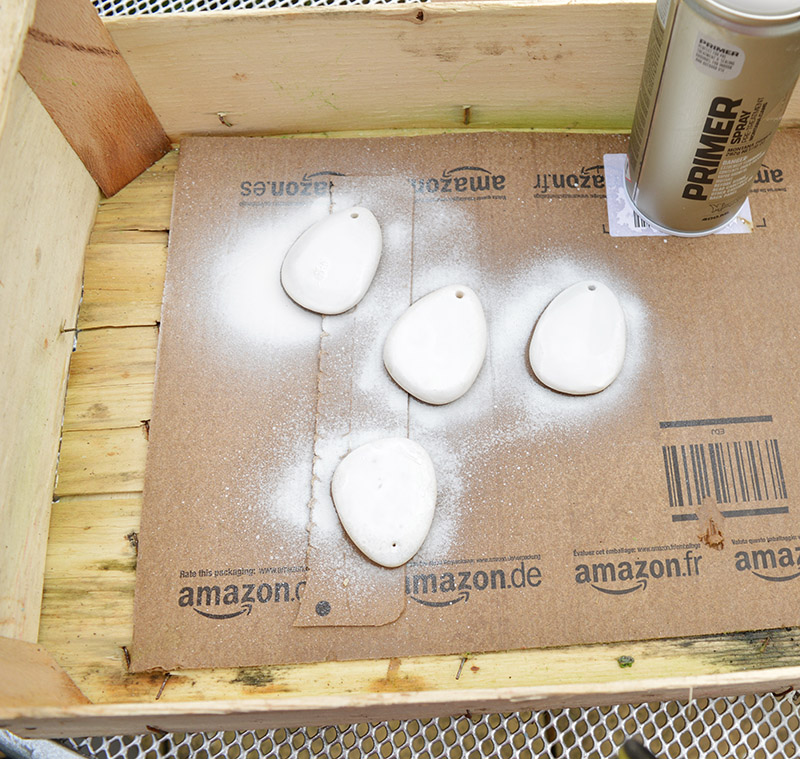 Step 2: The maps printed onto the rocks need to be a mirror image. Also, print them onto regular copy paper with laser ink.
Simply scan in any map you want to use. Maps can also be printed from the internet. There is an excellent selection of free antique maps on Pictureboxblue.
I don't have a laser printer. I got my local copy shop to print my maps onto a sheet of A4 paper for a minimal cost.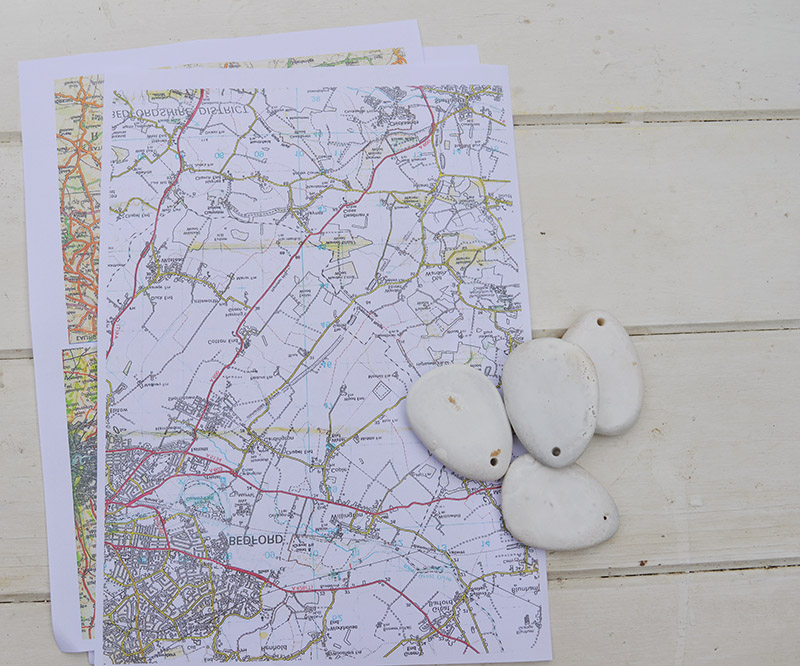 Step 3: Cut out two pieces of the map for each side of the stone. If using table weights, remove the metal clip from the pebble, cover it liberally with Mod Podge, and stick the maps to it face down.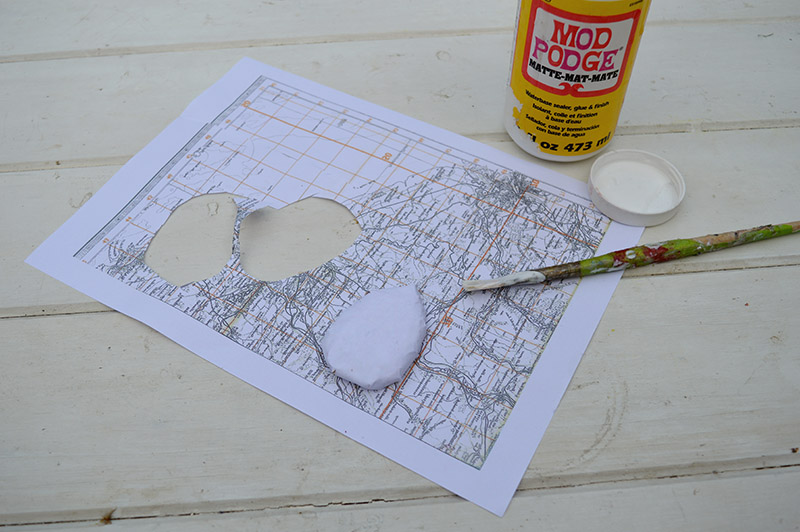 Step 4: Leave the paper-covered pebbles until the glue has dried thoroughly.
Once dry, wet the pebble under a running tap or in a tub of water and rub away the white paper. As you rub away the paper, you will see that the map has been printed onto the stone. Carry on rubbing until all the paper residue has been removed.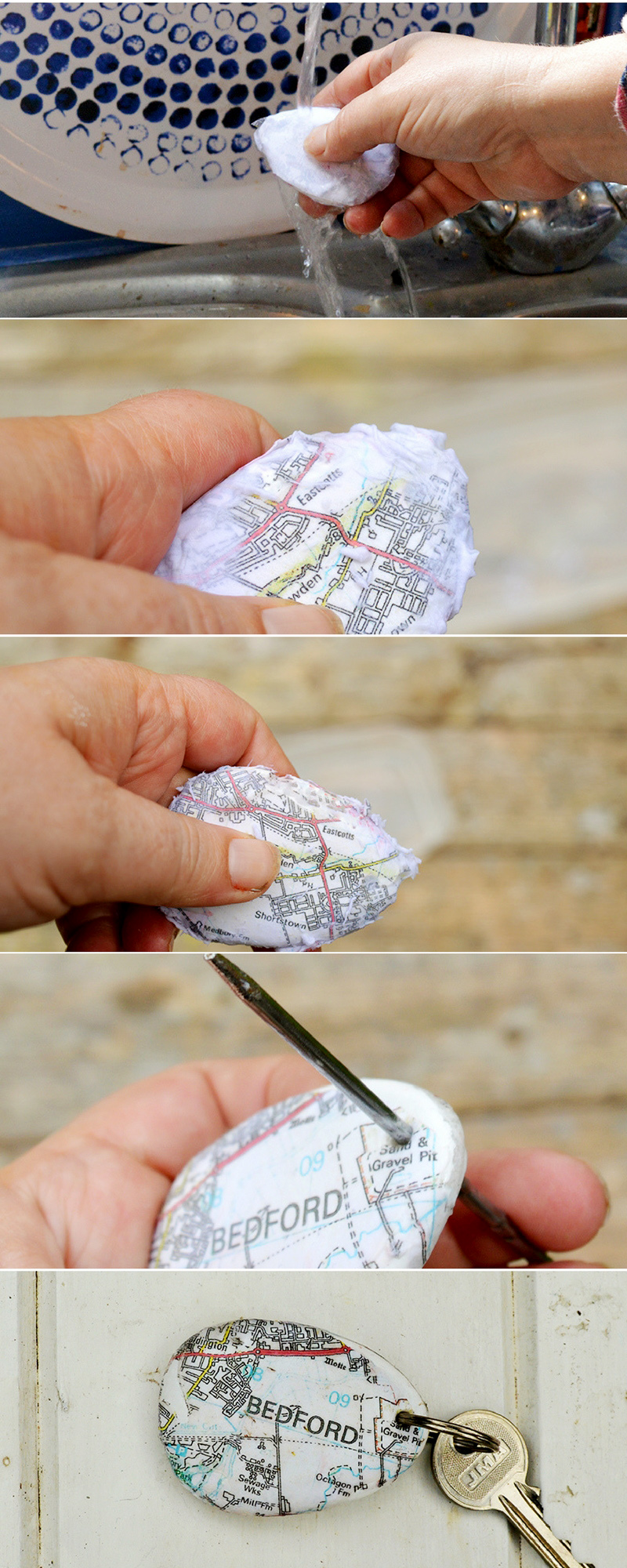 Step 5: Finally, spray with a protective varnish to finish off the map rock keychain and then add a metal keyring.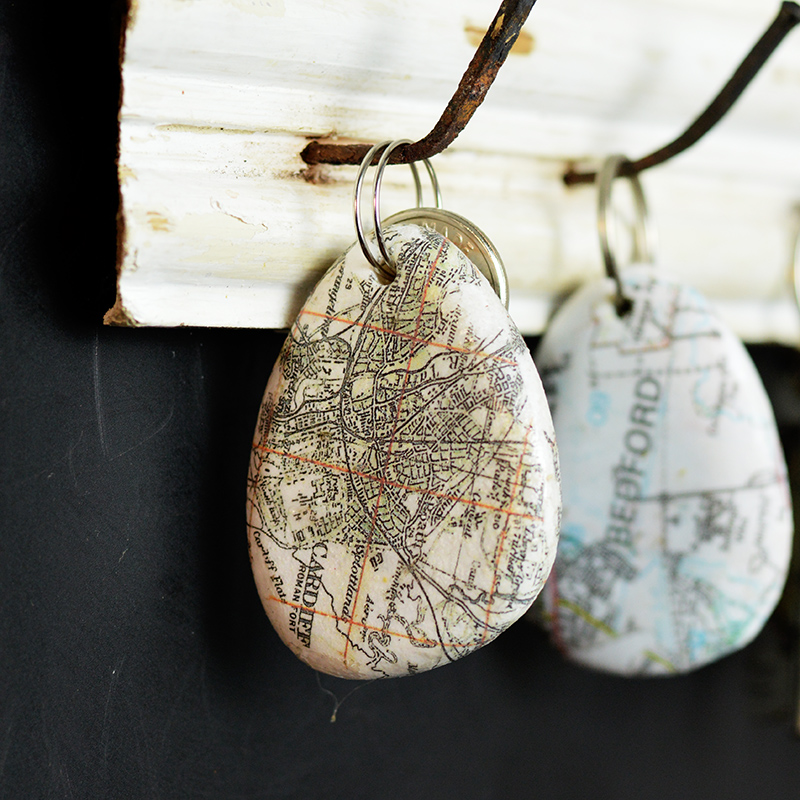 I love anything with a map, so I made a few of these keychains. One with a road map of Bedford, where I currently live. The other one has a Cardiff map for my son, who is currently studying there.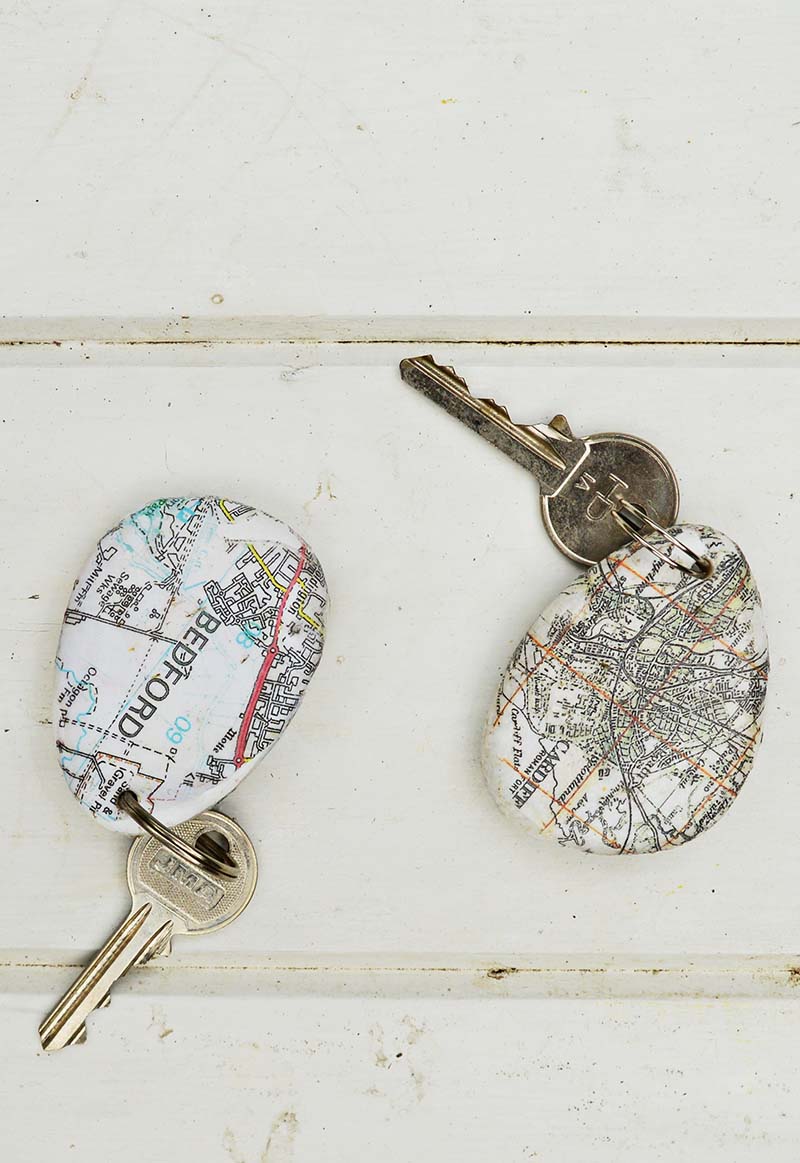 Homemade Gift Ideas
I made a cute personalized wall key holder of my street for my map rock keychains.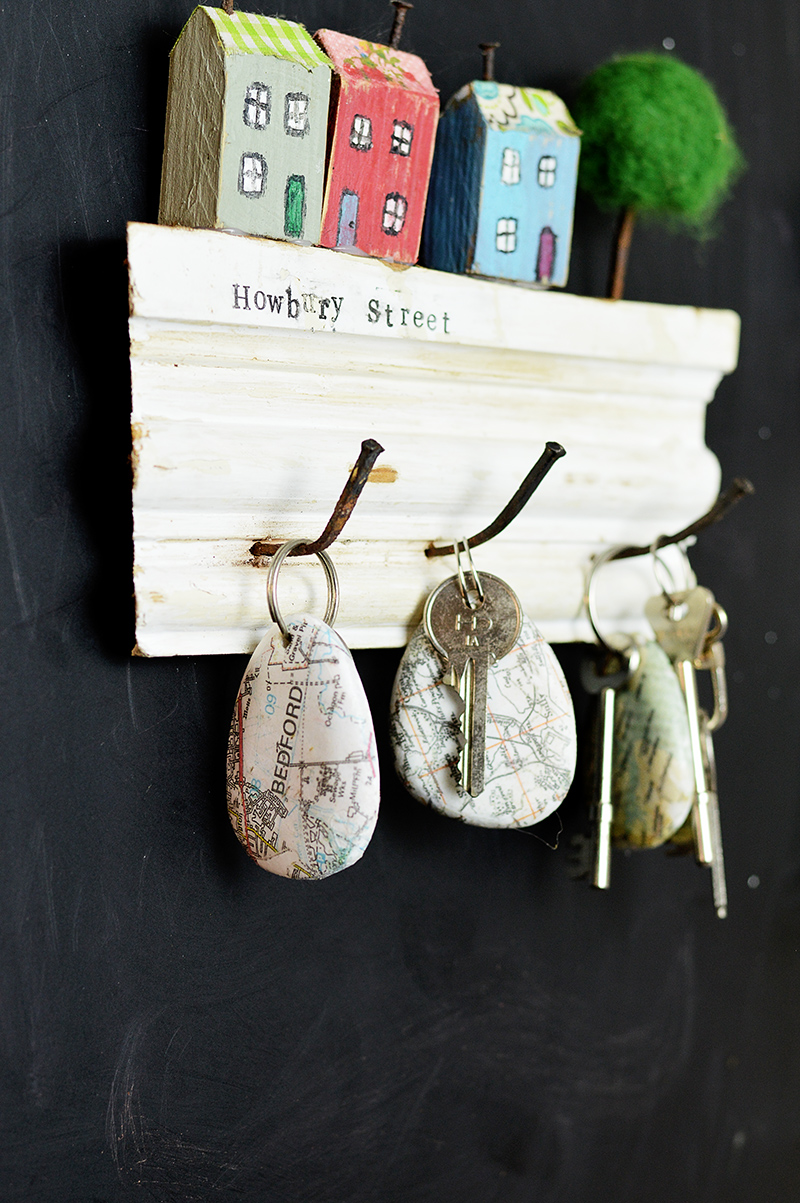 These map rock keychains would make a lovely housewarming gift or even for Father's day. You could try printing other images on the rocks. Such as photos or even the logo of your favourite sports teams.
Since making this map rock keychain, I've had another clear out of my kitchen drawers where I found some old eyeglasses. This time I turned them into a world map necklace. Another quirky thing to make out of old road maps is these paper map moths for the wall. Check out many more map themed gift ideas here.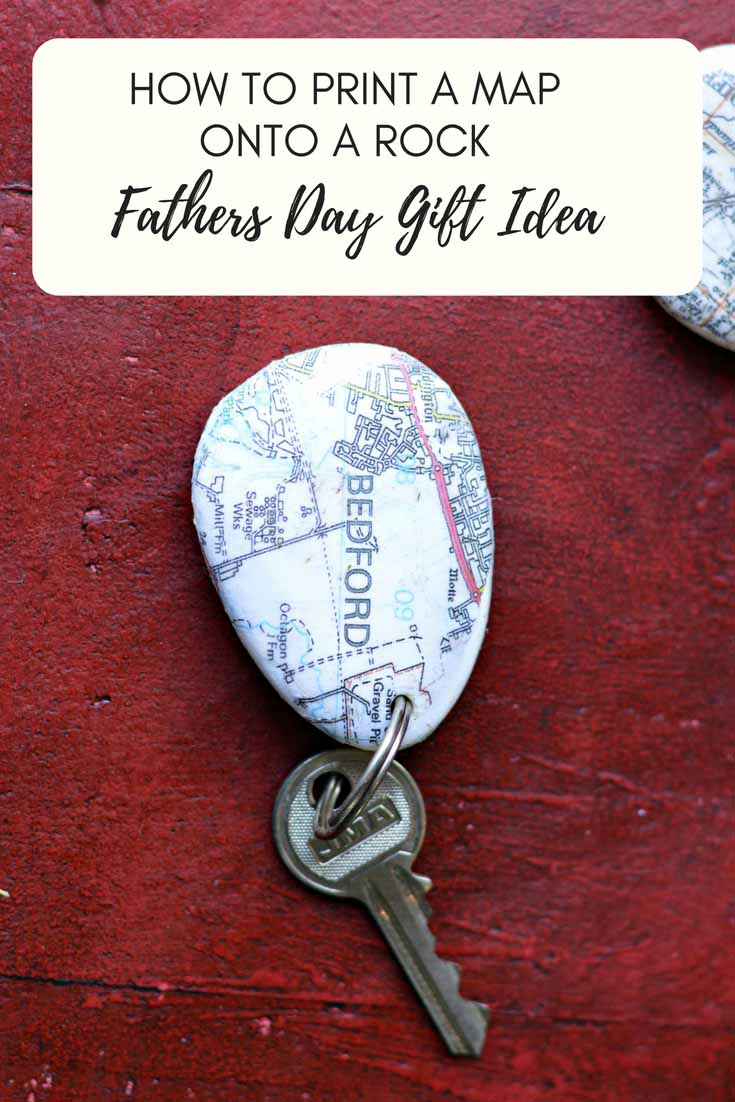 This Mod Podge printing technique was also used to print some DIY Alice in Wonderland baubles.
I have some other Father's day homemade gift ideas on Pillarboxblue. If you like the map theme, check out the map decoupage glass trinket dish. Or the handy nightstand caddy.
You could make a lego photo frame for non-map-themed but still personalized gift ideas. Or even a personalized lightbox sign, craft beer can candles, and denim storage ottoman for the den.