Add a personal touch to your Christmas countdown with handmade advent calendars. From fabric to paper, explore endless possibilities for festive DIY projects.
With the holiday season just around the corner, there's a sense of enchantment in the air. The advent calendar is one of the most cherished traditions leading up to Christmas. But have you ever thought about making your very own handmade advent calendar? It's a magical way to sprinkle love into the festive countdown.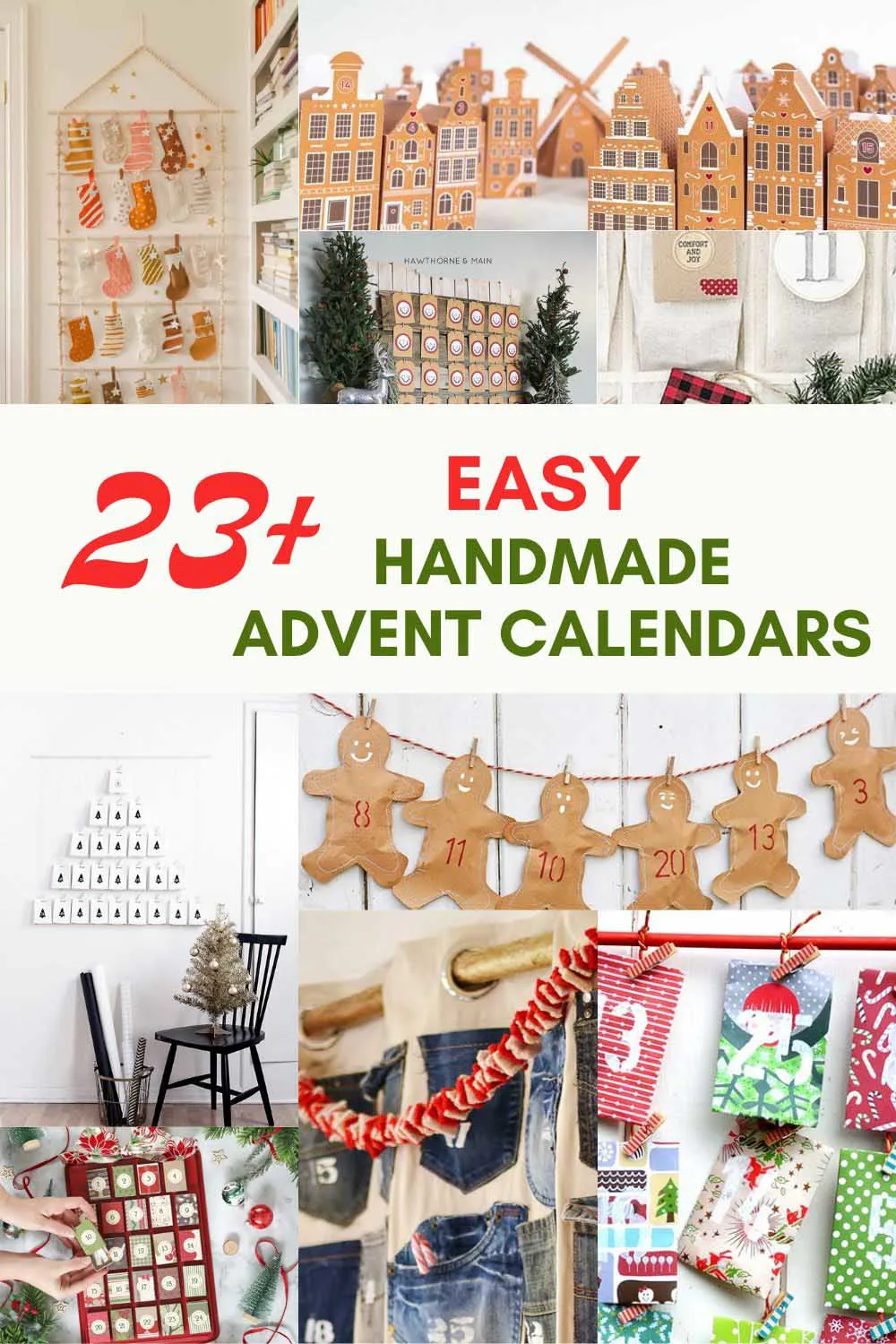 When I was a little girl, my mum made an advent calendar for me and my sister. She would sew little fabric pockets onto a big piece of felt shaped like a Christmas tree. Each pocket held a tiny handwritten note with a Christmas picture and a small treat. The calendar was not extravagant but made with so much love.
We gathered around every morning, and the excitement of discovering what was in each pocket was palpable. That handcrafted advent calendar became more than just a countdown; it was a vessel of love, family bonding, and holiday spirit.
Creating a DIY advent calendar is not just a craft; it's a heart-to-heart connection. It's a way to tell your loved ones that you put thought, effort, and care into every day leading up to Christmas. From fabric pouches to paper boxes, there are endless ways to let your creativity shine through.
I now make advent calendars for each of my three boys, and I fill them with sweet treats and cheesy jokes to make them chuckle with laughter every morning.
Handmade Advent Calendars to Captivate the Christmas Spirit
Unveil the joy of the holiday season with handmade advent calendars. Discover creative ideas and inspiration to craft a Christmas countdown that warms the heart.
These vintage Christmas cards would be fun to pop into your homemade advent calendars.
Check out these cool adult Christmas craft ideas and upcycled Christmas ornaments.
This post was updated on July 2023