Discover a collection of creative and inspiring pillow cover design ideas to transform your living space.
There's nothing quite like spicing up an otherwise dreary sofa with a selection of homemade pillow covers, each with a unique design to express your personality. Over time, I've cultivated various designs that bring a refreshing dash of charm to any living space. The best part? Many creations are born from upcycled fabrics like wool sweaters and jeans, breathing new life into them.
These delightful accessories aren't just a budget-friendly way to add character to your home. Many of the pillow cover designs would make lovely homemade gifts. The luggage tag pillow covers are particularly appealing, given their ease of personalisation.
The post also discusses how to repurpose and upcycle your old materials into DIY-shaped pillow covers. Each idea has a free pattern and step-by-step instructions to guide you through the process. The beauty of it all? These projects can be completed by hand, sewing machine, or even a combination of both.
Think twice before discarding old clothes. With creative magic, these can be transformed into distinctive pillow covers, adding an eccentric touch to your home. Felted wool sweaters, in particular, are prime candidates for these projects. Therefore, they don't fray and can be sewn without worrying about seams or hems.
In this fabulous collection are various shaped pillows to celebrate different seasons – from mountain cushions for winter, adorned trees for Christmas, to playful bunnies for Easter.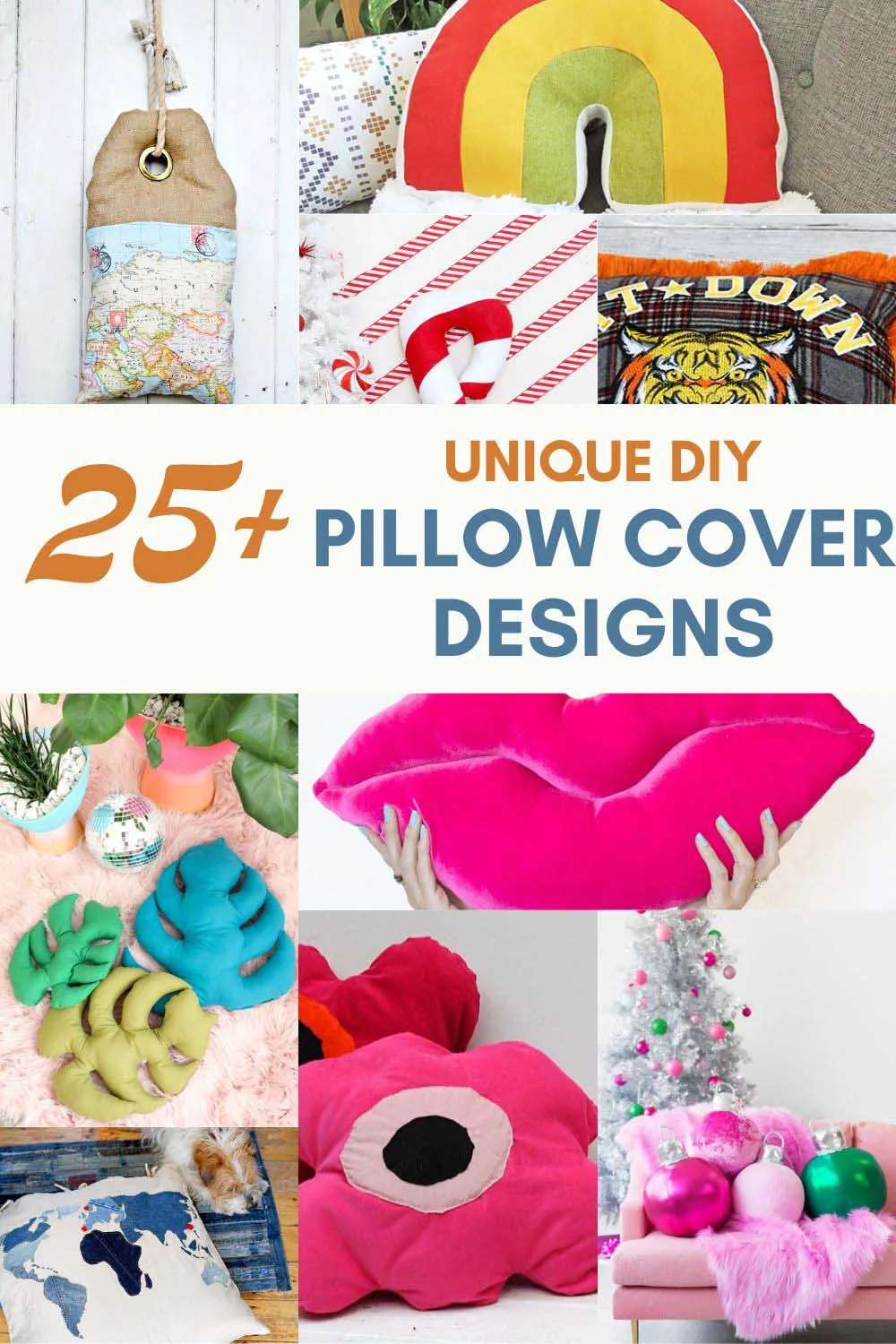 Unleash Your Creativity with These Pillow Cover Design Ideas
Explore our compilation of pillow cover design ideas, ideal for revamping your home. From upcycling to crafting, we've got ideas to inspire everyone.
How about some homemade denim rug ideas for your home?