Inside: A free template to make 3D star decorations, two designs, one blank and one with vintage maps.
I love working with maps, as they are a stylish way of personalizing and adding interest to a craft. In the past, I've used them to upcycle some chairs and to add vintage style to a suitcase. Decorating and crafting with maps is a great way to pay homage to a favourite destination or a place that you have lived.
As I am getting into my Christmas crafting, I thought an exciting decoration to make this year would be a 3D Star. This post has two free Map star printables: a vintage world map and a blank template. The blank template enables you to use a particular map for your map star decoration.
I have also discovered that this is a great teen craft. It's one of the few crafts I've been doing that my teenage boys have wanted to join in with. I think it's because it involves maps and math.
Free Pattern For 3D Map star Christmas Decoration
The free templates. 3D star map template, or if using your maps, the 3D blank star template.
If using your maps, you will need to scan these into your computer first, print and then use this paper to print the blank template. There are some lovely free downloadable maps at Pictureboxblue.com.
Printer, heavy paper, I use paper that is 240gsm. You will need four sheets of A4 per star.
Blunt butter knife, scissors and ruler.
I used a clear UHU glue for a strong, quick-drying paper glue.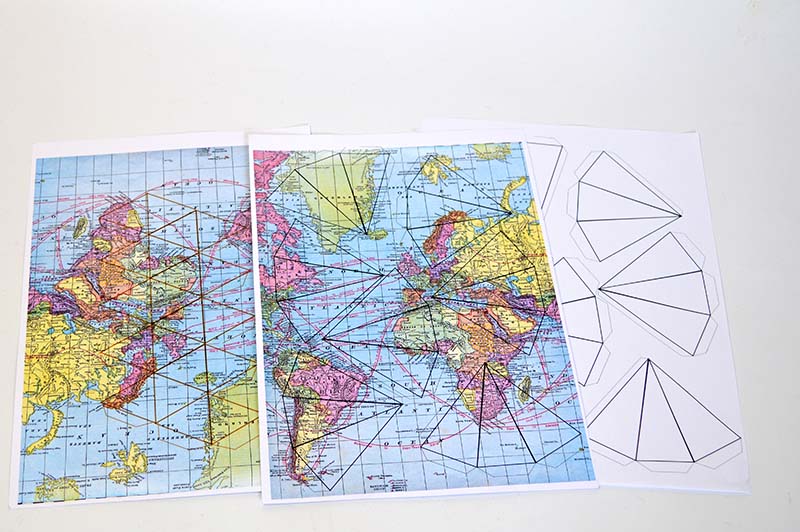 How to Construct the 3D Stars
Step 1: Print the templates onto heavy paper. The map stars are made up of 2 shapes an icosahedron, a 20-sided base, and 20 tall pyramids.
Step 2: Make the icosahedron; cut out the net and score the bold lines using a blunt knife and ruler. Your shape should easily fold into this 20-sided ball; put glue on all the tabs as you fold it into the shape.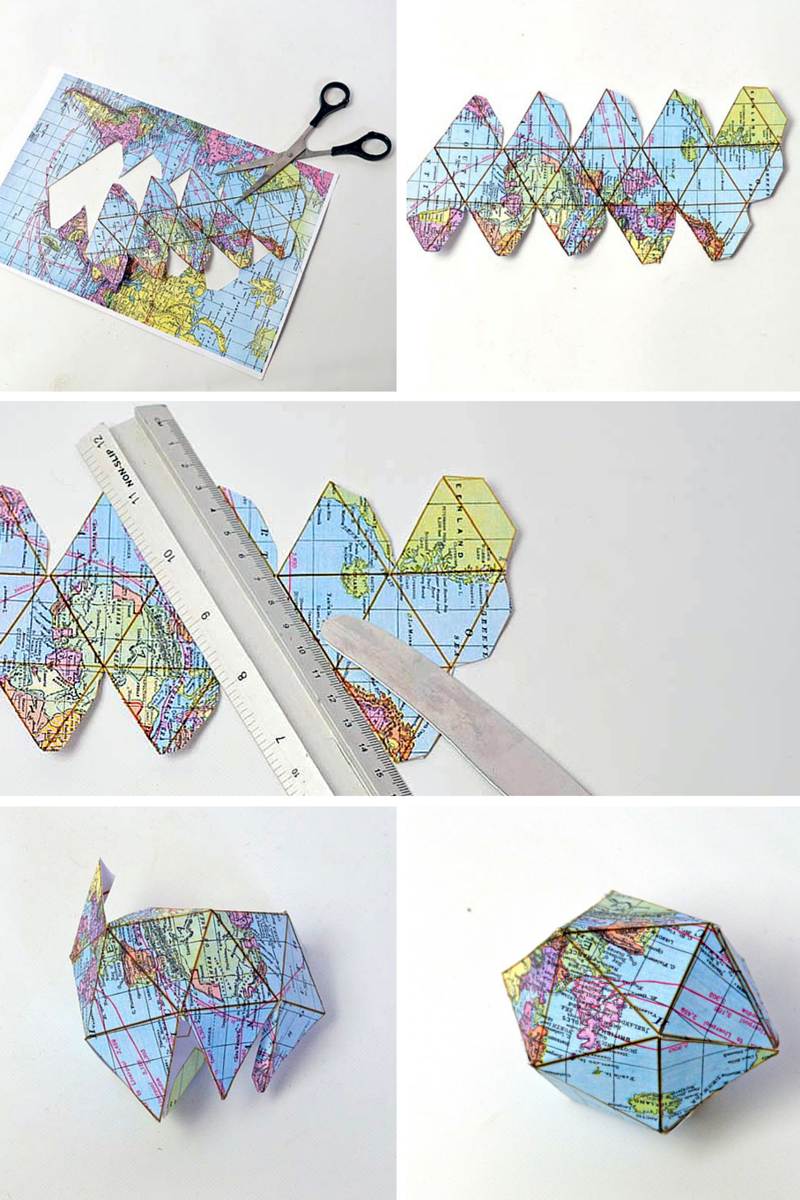 Step 3: You should have three sheets of pyramid nets, seven on each sheet. That's 21 pyramids in total, but you only need 20.
Step 4: As before, cut out your pyramid nets. And score the bold lines.
Step 5: Fold the pyramids into shape. And glue them along the long tab.
Step 6: Using the three smaller tabs on the pyramid's base, glue them one by one to the icosahedron base
Step 7: When all 20 pyramids are glued, your 3D map star is finished.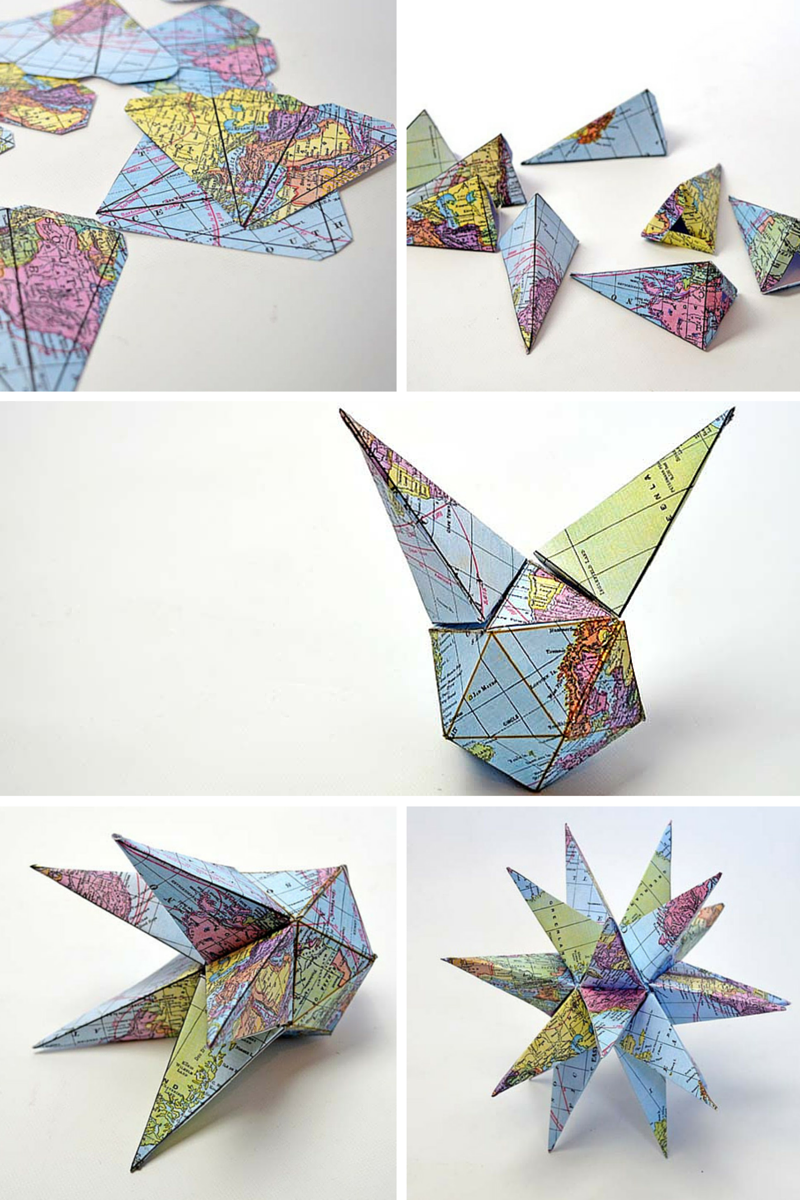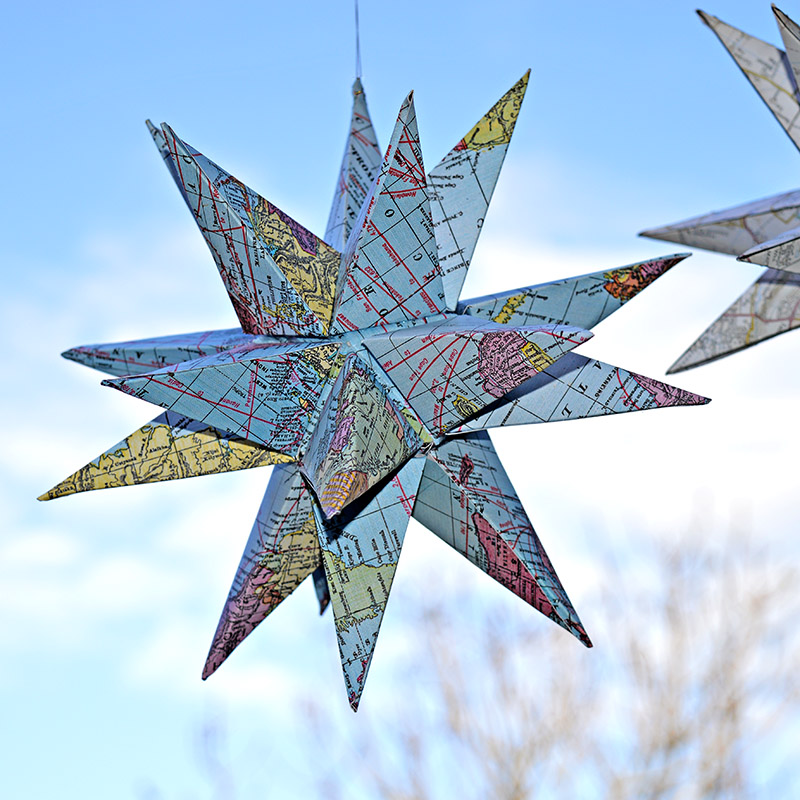 As I have already mentioned, you can use the free blank star template to create a 3D Map star of your design. Living in Bedford, I decided to make a map star decoration from a local map.
To do this, I scanned a local map of Bedford and printed it onto my heavy paper. I then put this paper back into my printer's feed and printed the blank 3D Map Star template on top of the Bedford Map.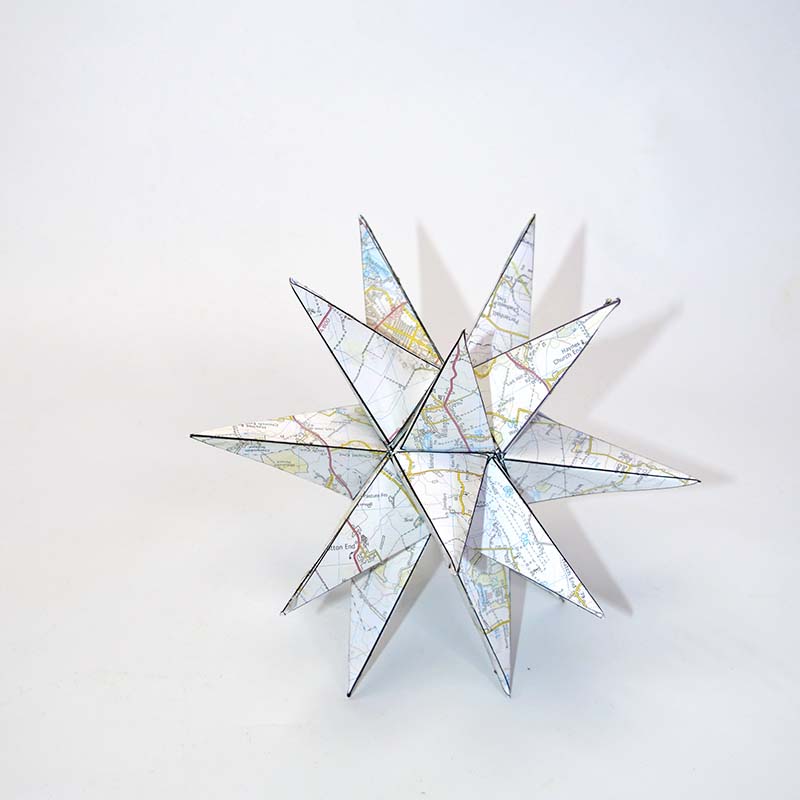 I love these 3D Map Stars. They make for a great Christmas star decoration; you can hang them from the ceiling with just a bit of thread and a pin.
The map prints add interest to the decoration. I'm going to make some more with some old road maps I have that are the traditional Christmas colours of red, green and white for my tree.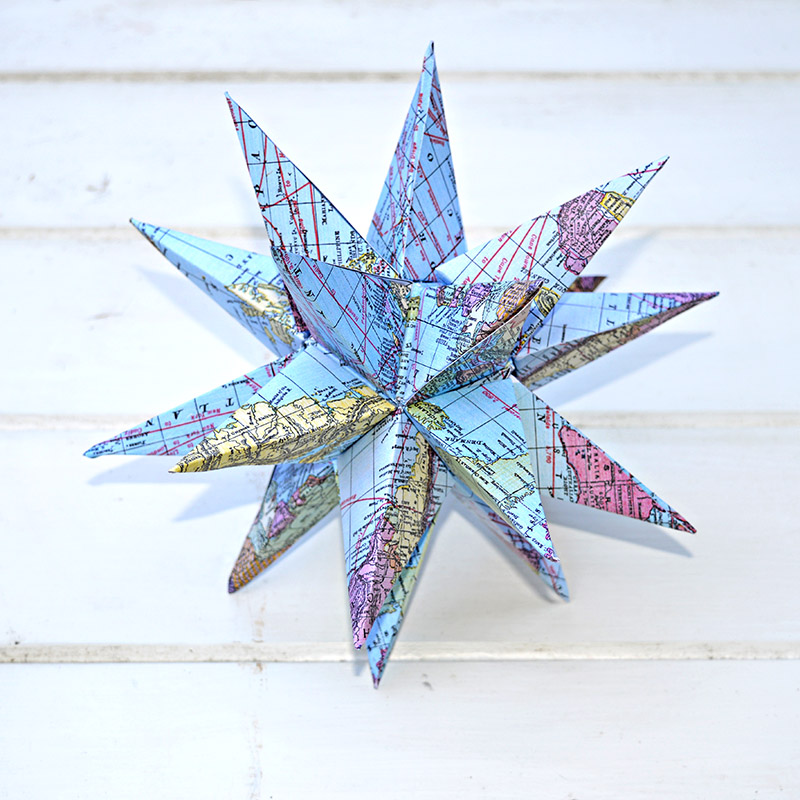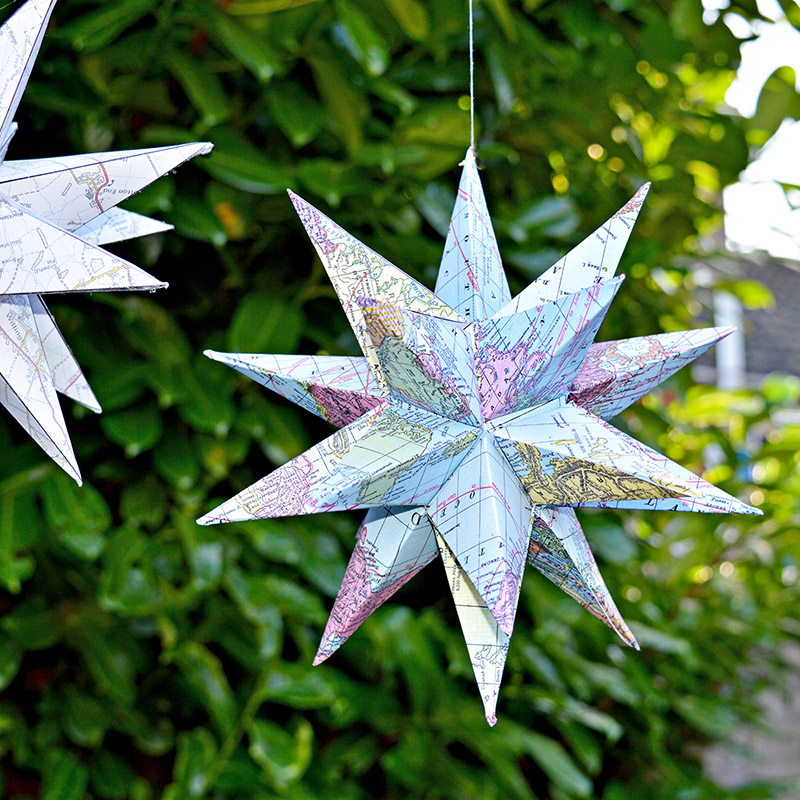 If you liked this, you should check out some of my other popular map paper crafts:
Simple Beautiful Map Roses
Personalized Treat Map Heart Bags
Map Art How to Make a Beautiful Pet Portrait.
Repurposed map decorations