DIY Christmas Map Decorations with Ornaments and Garlands
I don't know what it is about old maps but I just love their lovely muted colours and the slightly yellow thick paper they are printed on. This year I decided to add to my Christmas ornaments with some gorgeous repurposed map decorations.
Maps add interest to Christmas decorations. They can be personalised if you use maps of places that are special to you, such as your hometown or favourite holiday destinations.
I'm a bit of a hoarder when it comes to old maps. They are really easy to find in your local charity (thrift stores). Some of the older roadmaps are often printed on a woven paper.
If you are looking for a more Christmassy feel for your decorations try to find old maps that have a lot of red and green on them. On most maps, the roads are marked with red ink and the open spaces with green ink.
These gorgeous map decorations are really easy and fun to make. You can string them up in a lovely garland or hang them individually as ornaments.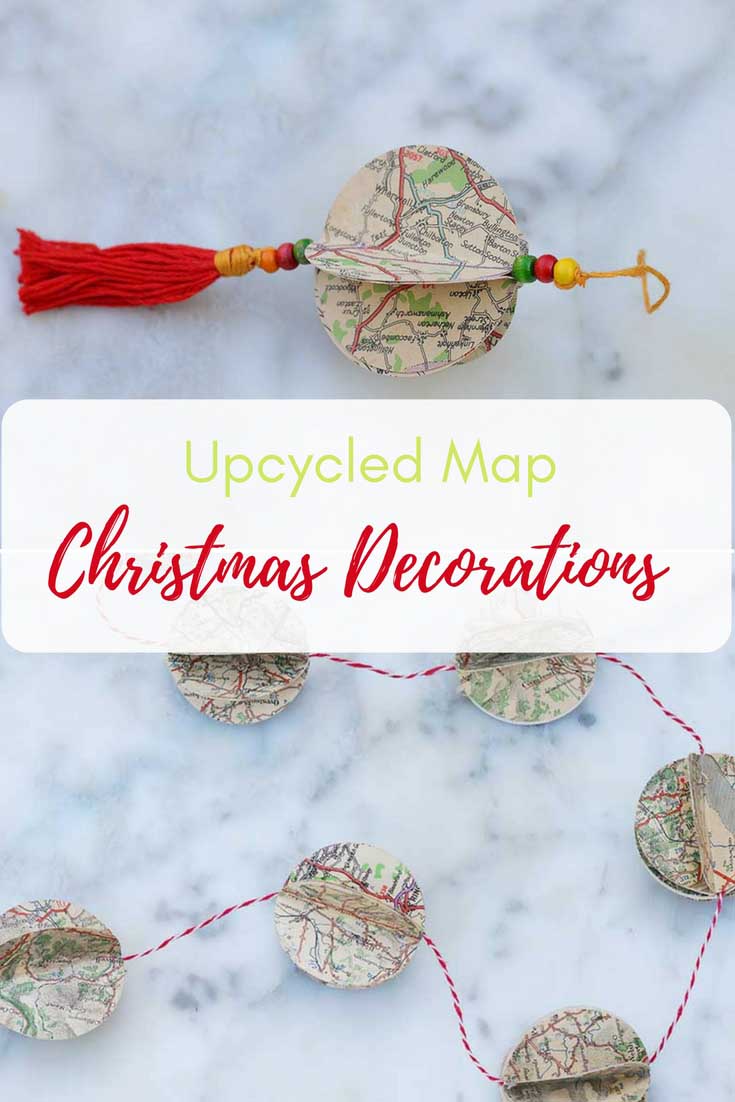 This post contains Amazon affiliate links for your convenience. Click here to see my disclosure policy.
What You Need To Make Map Decortaions
Old road/street maps – You can pick these up at your local charity/thrift stores or on eBay. For this craft, it doesn't matter if the maps are printed on one side only.
Fiskars XLarge circle punch – This makes the craft very quick and easy.
Glue stick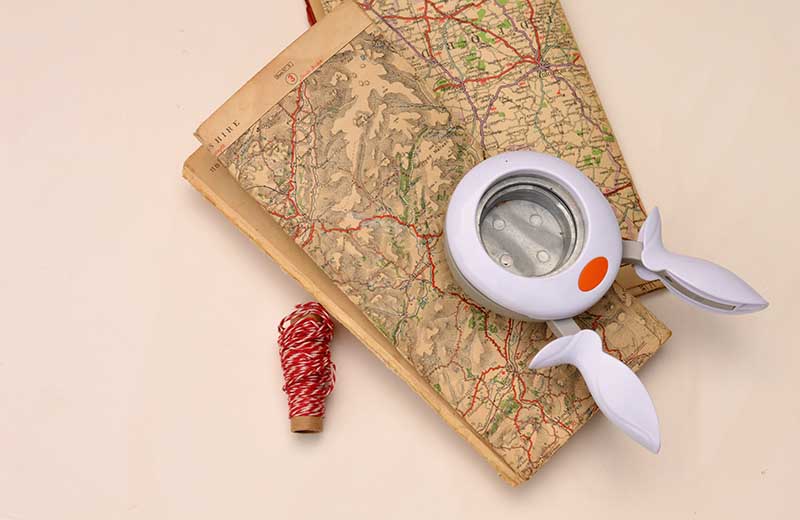 For the ornaments
How to Make Map Decorations
First using the xlarge squeeze punch, punch out lots of circles from the roadmap. You will need six circles for every map ornament.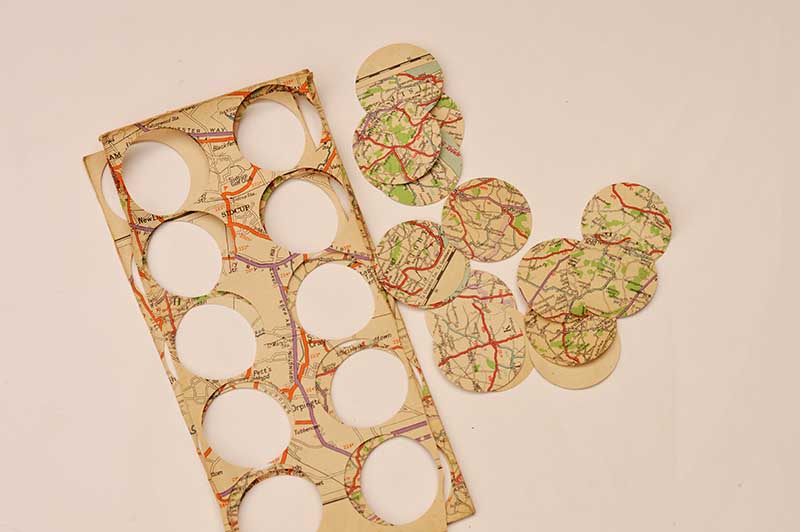 Next, fold each circle in half making a semi circle (6 for each ornament). If your maps are only printed on oneside make sure the printed map on the inside of your semi circle, as this is the bit of the map that will be visable.
Using the Pritt (glue) stick, apply glue to the outside of one map semicircle and stick it to the outside of another. Carry on doing this until you have a stack or six semi-circles.
Open out your paper ornament, you should have a ball like shape. Before glueing the 2 ends together to complete the circle, decide whether you are going to hang them as ornaments or in a garland.
Making map garlands..
To make map decorations garlands. Place bakers twine in the map ornament before glueing the ends together. Then repeat this at regular intervals along the twine, until you have a long enough garland.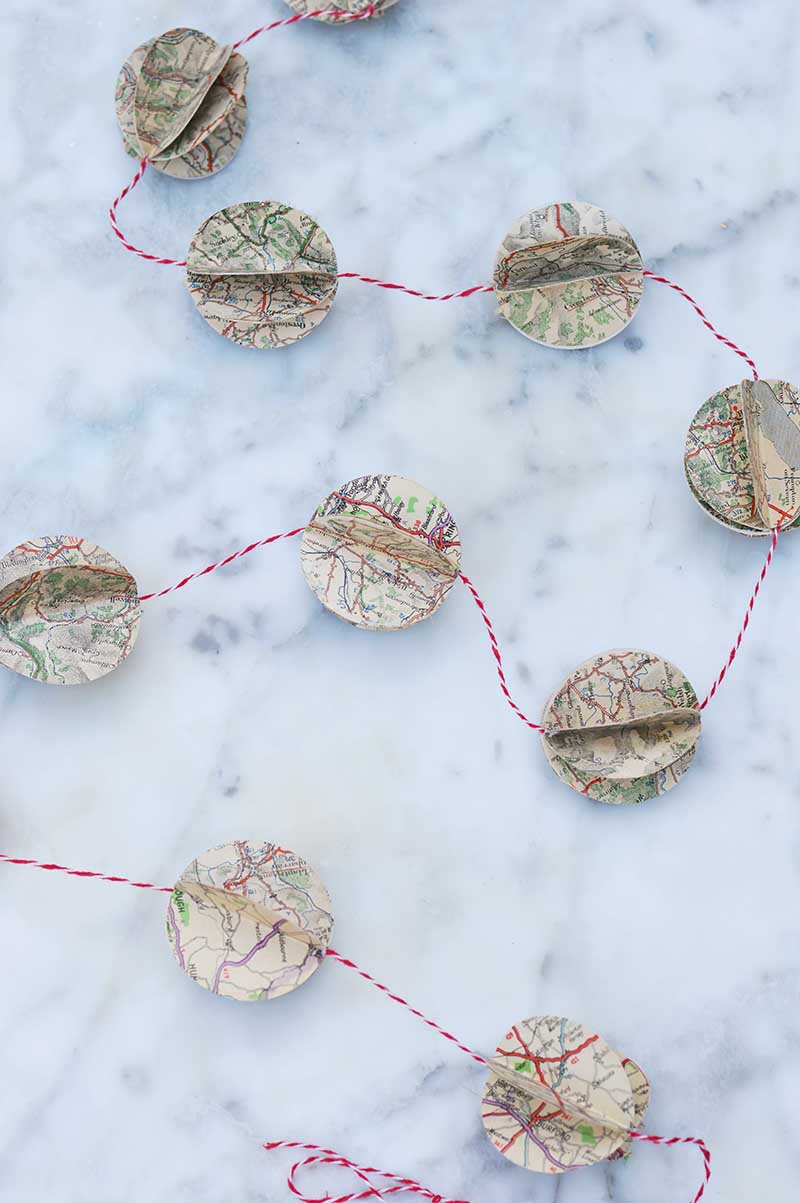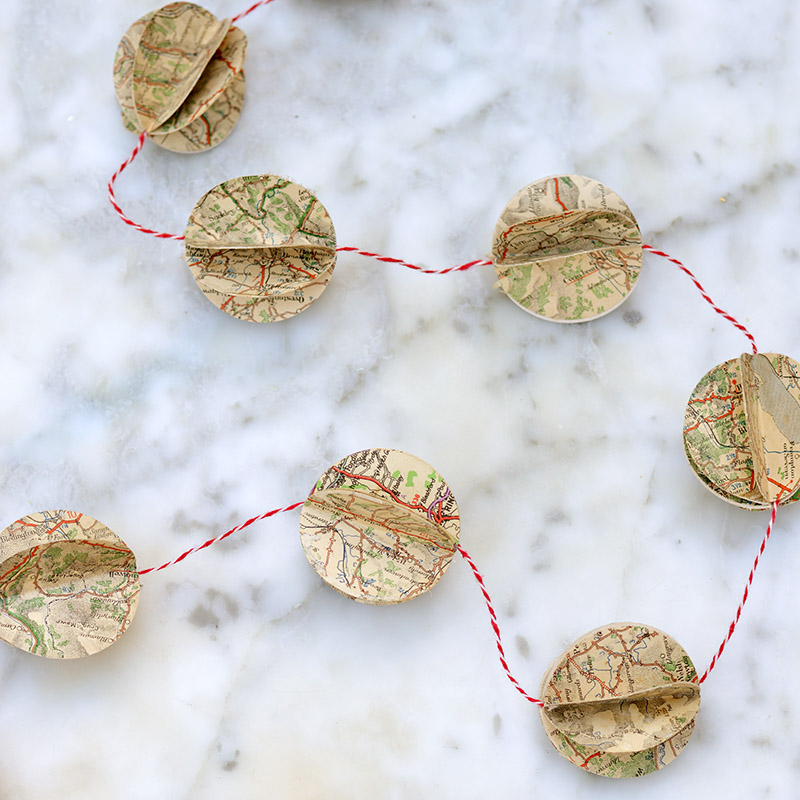 Making map ornaments..
To turn the paper map balls into a hanging ornament, simply make a tassel out of the embroidery thread add some decorative beads and a hanging loop before gluing the paper ball shut.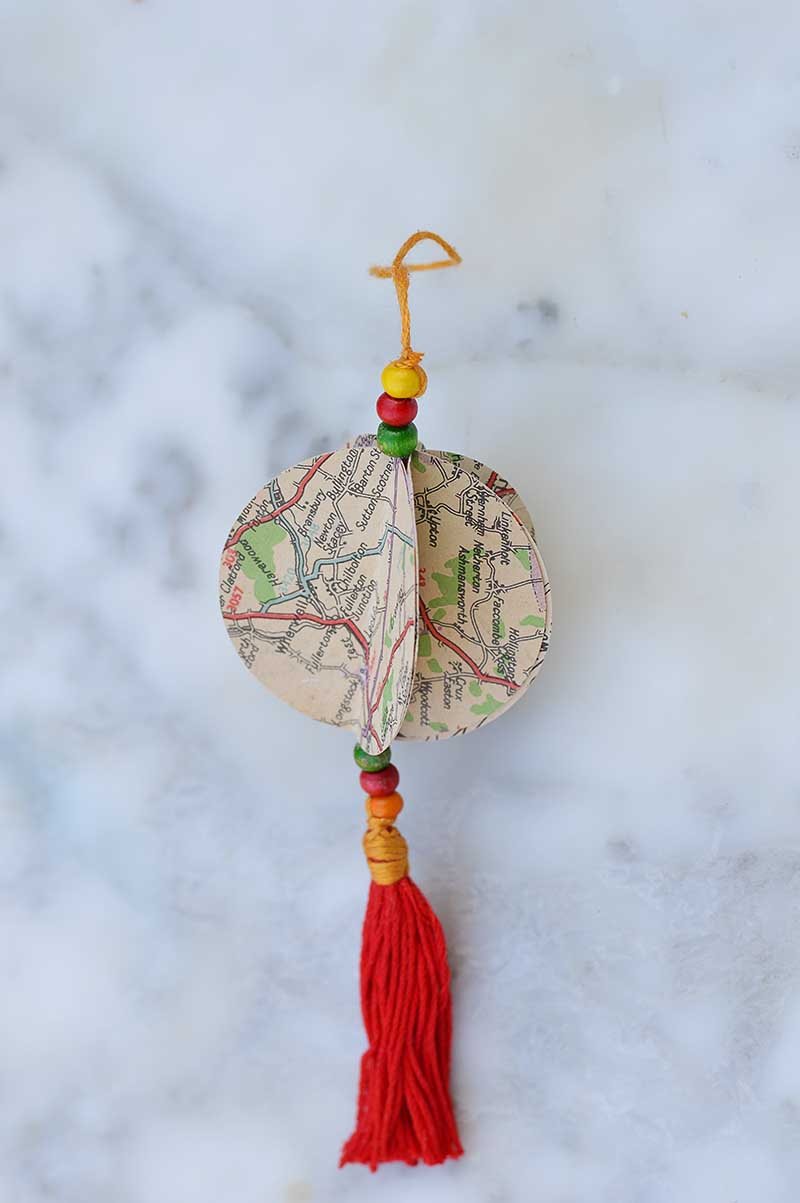 Not sure how to make a tassel here's a simple graphic showing how.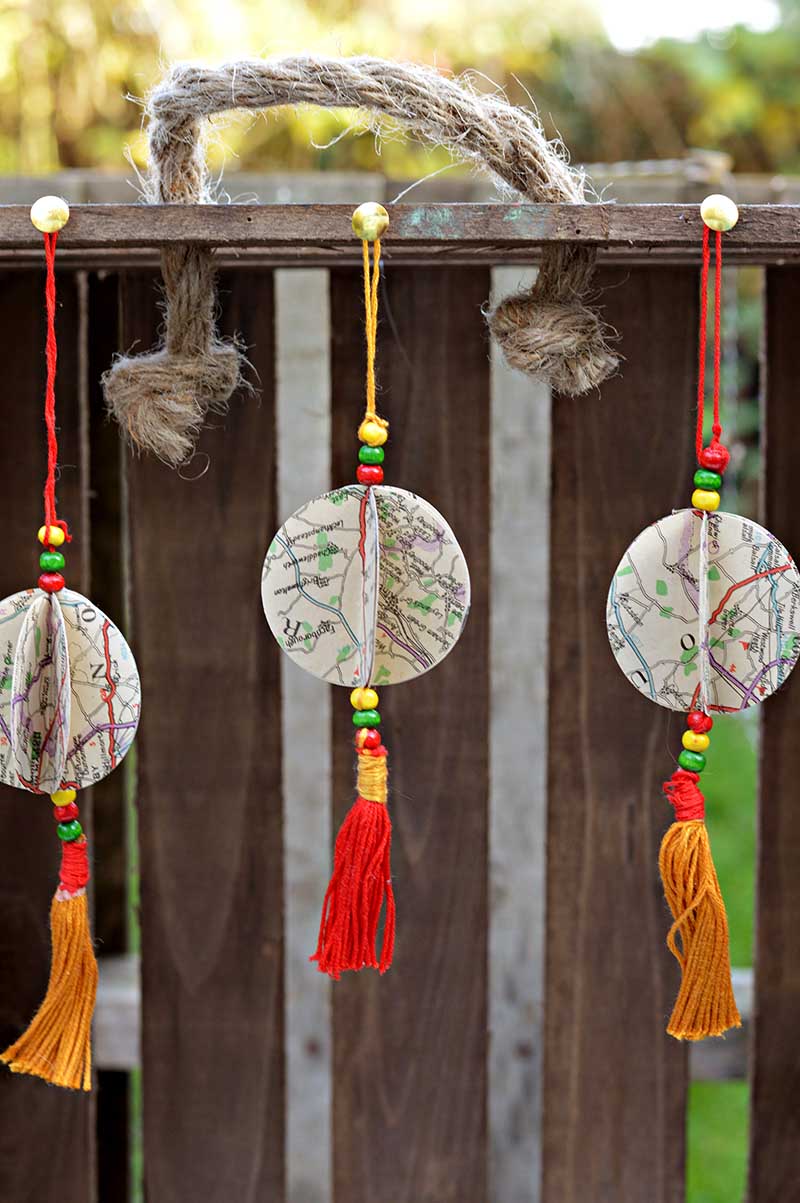 As I'm such a huge fan of map decorations, I made both map garlands and ornaments to add to my Christmas decorations this year. The ornaments would also make lovely gift toppers especially if you used maps that had some personal significance.
Check out my other map Christmas decorations.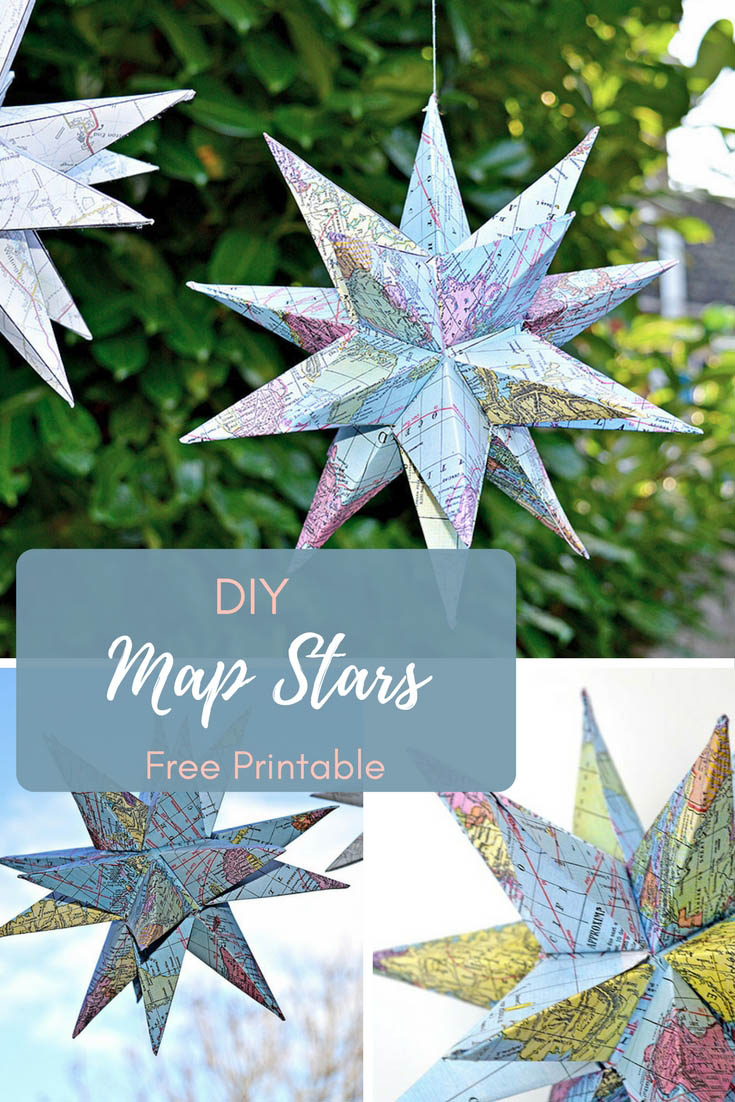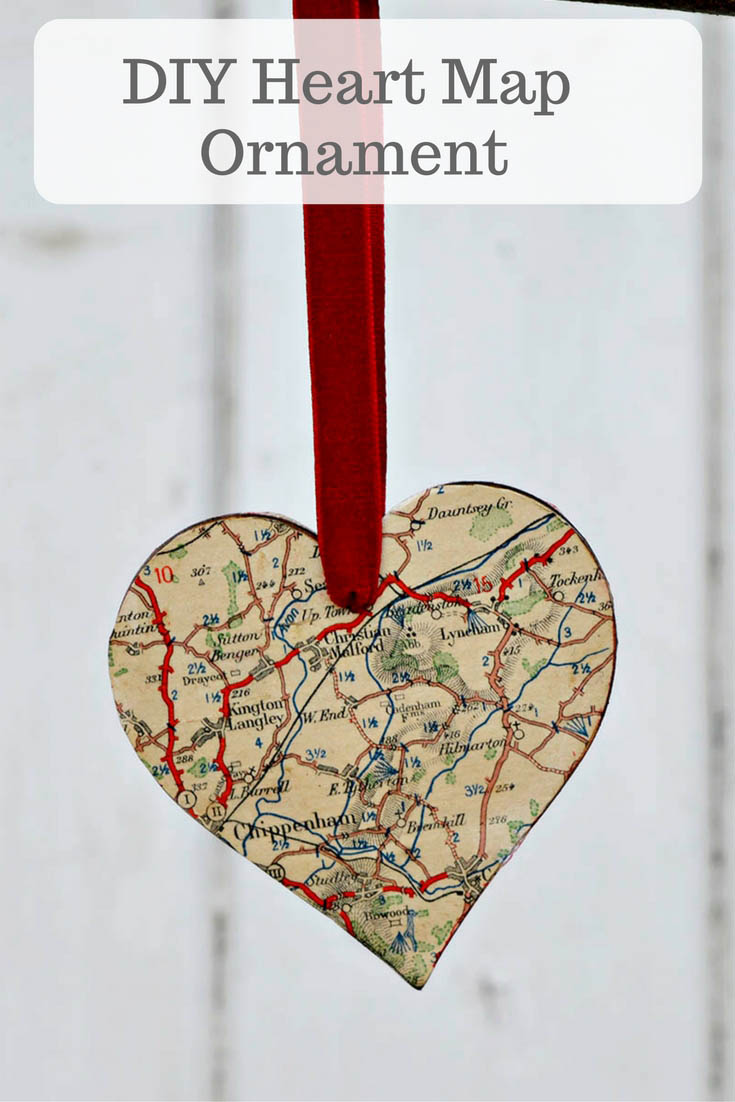 For other map crafts check out favecrafts.com