How to Make Simple but Beautiful Map Roses
Map Roses: Who doesn't like receiving a bunch of flowers? Sorry to put a damper on things, however, eventually, they wilt and die. The flowers go from smelling lovely and sweet to stinking something rotten!

I'd love to have a regular supply of fresh flowers but I can't afford it and I can't remember the last time someone gave me a bunch of flowers (Paul if you're reading this that's a hint). I thought it would be fun to make some everlasting paper flowers.

Paper flowers may not compare to the real thing but they still add a bit of colour and glamour to a home. They also make me smile when I spot them.

This being an upcycling blog and because I have a bit of an obsession with using old maps in my crafting, I chose to use them to make these paper flowers. The map roses are really simple to create and I think they look gorgeous. You can show them all together in a bunch or just stick one in a milk bottle on its own.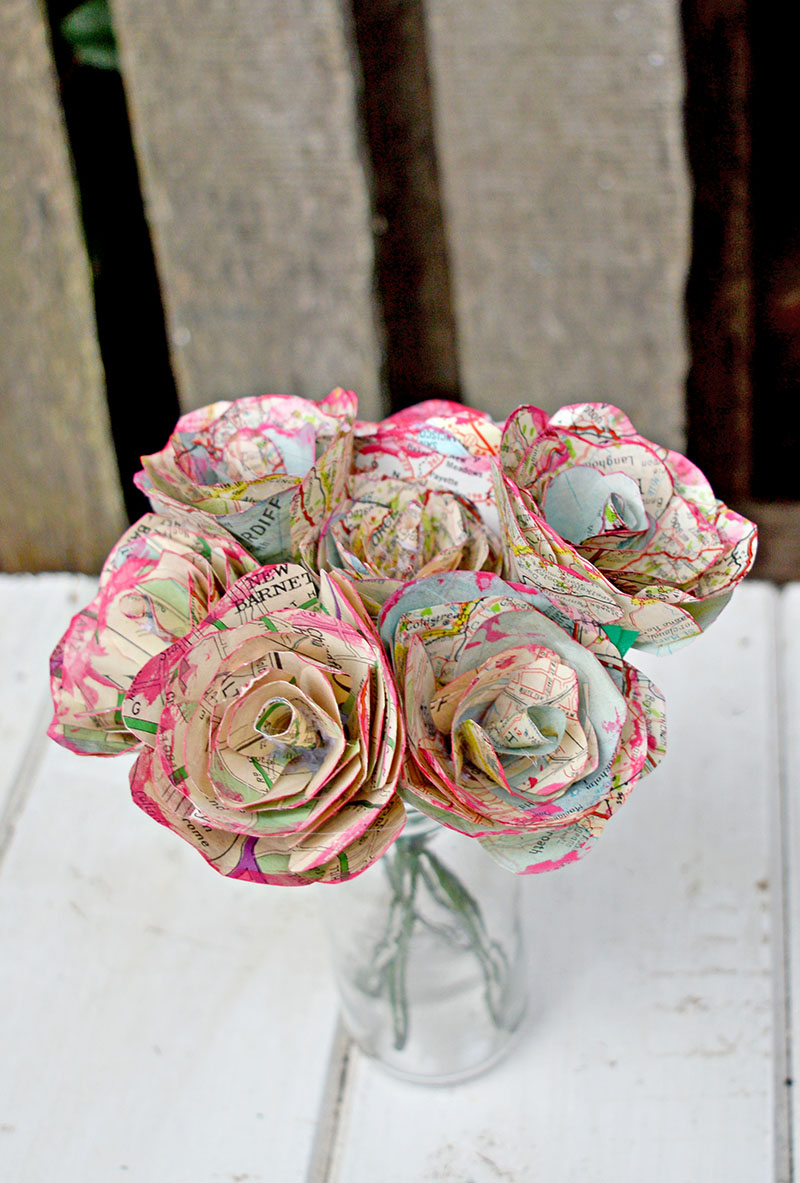 As roses are a Valentine's symbol, these map roses would make a lovely alternative Valentine's gift. They really look fantastic as a gift topper. Last year I used maps to make some Valentine's treat map hearts.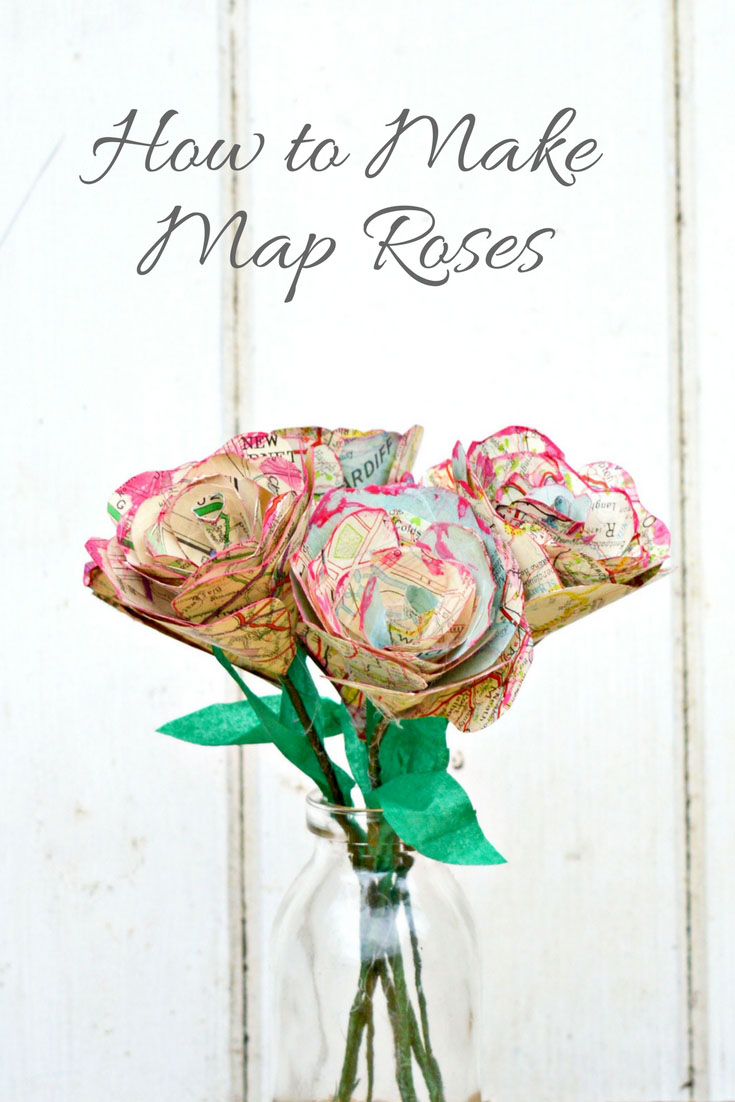 This post contains amazon affiliate links for your convenience. Click here to see my disclosure policy.


What you need to make map roses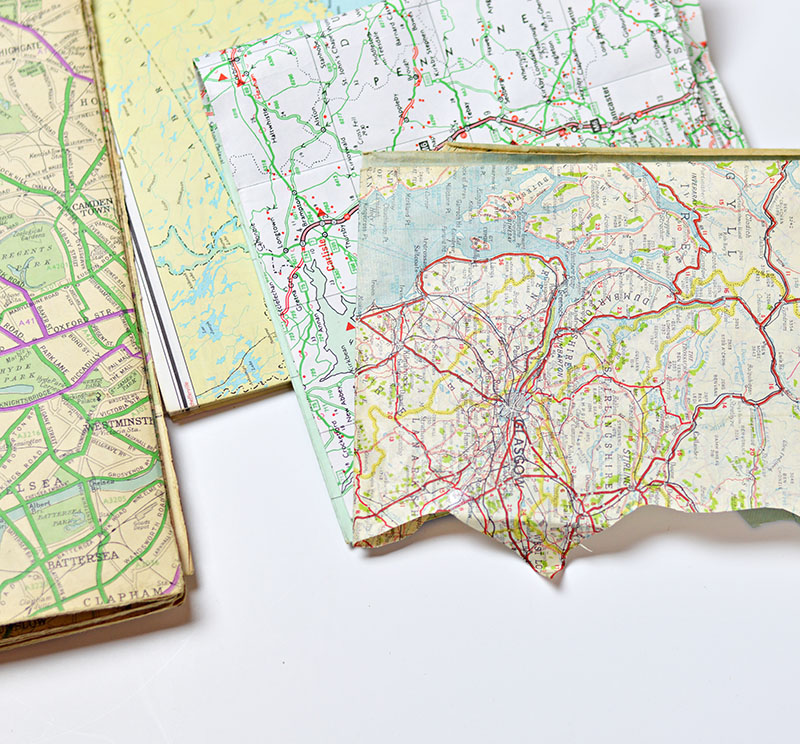 Old maps, atlas's etc you can get some awesome map wrapping paper however, I prefer to use maps that are printed on both sides. If that's not possible one sided maps will still work but will look a little different.
Scissors and Pen
Red watercolour paint and brush (optional)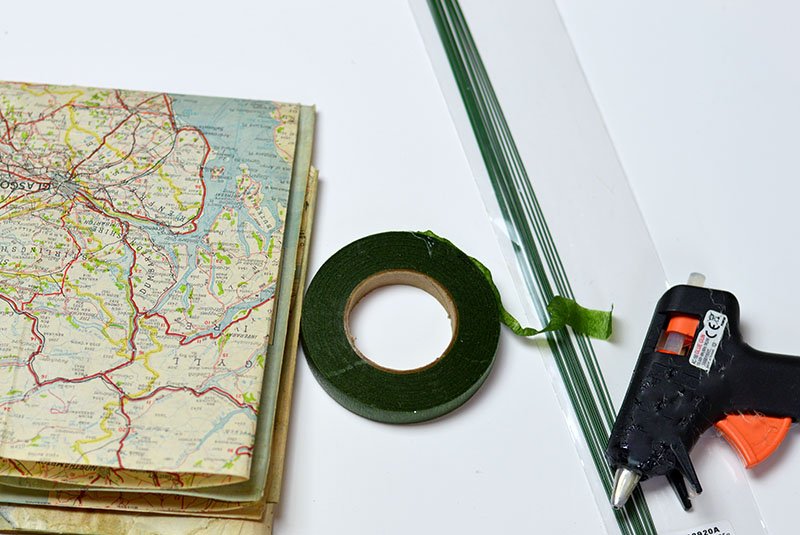 How to Make Map Roses
First, you will need to cut out your map shaped petals. I used a template like the one shown for three different shaped petals, small, medium and large.



Place your petal template on top of the map, draw round it and then cut out the petal shape. For each map rose you will need six small petals, six medium petals and six large petals.




Cut your floristry wire to the length you would like your rose stem to be. Then wrap this wire with the green floristry tape.




Adding the petals to your map roses..

First take a small map petal and roll it up tight, using a glue gun stick the petal to the end of your green stem.

Take another small petal and gently roll it in your hand to shape it into a slight curve. Dab a small amount of hot glue onto the base of the petal and stick this to your stem.

Carry on with the remainder 4 small petals overlapping them slightly as you go round.

Next glue your medium sized petals one by one to the outside of the small petals, again overlapping as you go round.

Repeat with the six remaining large petals.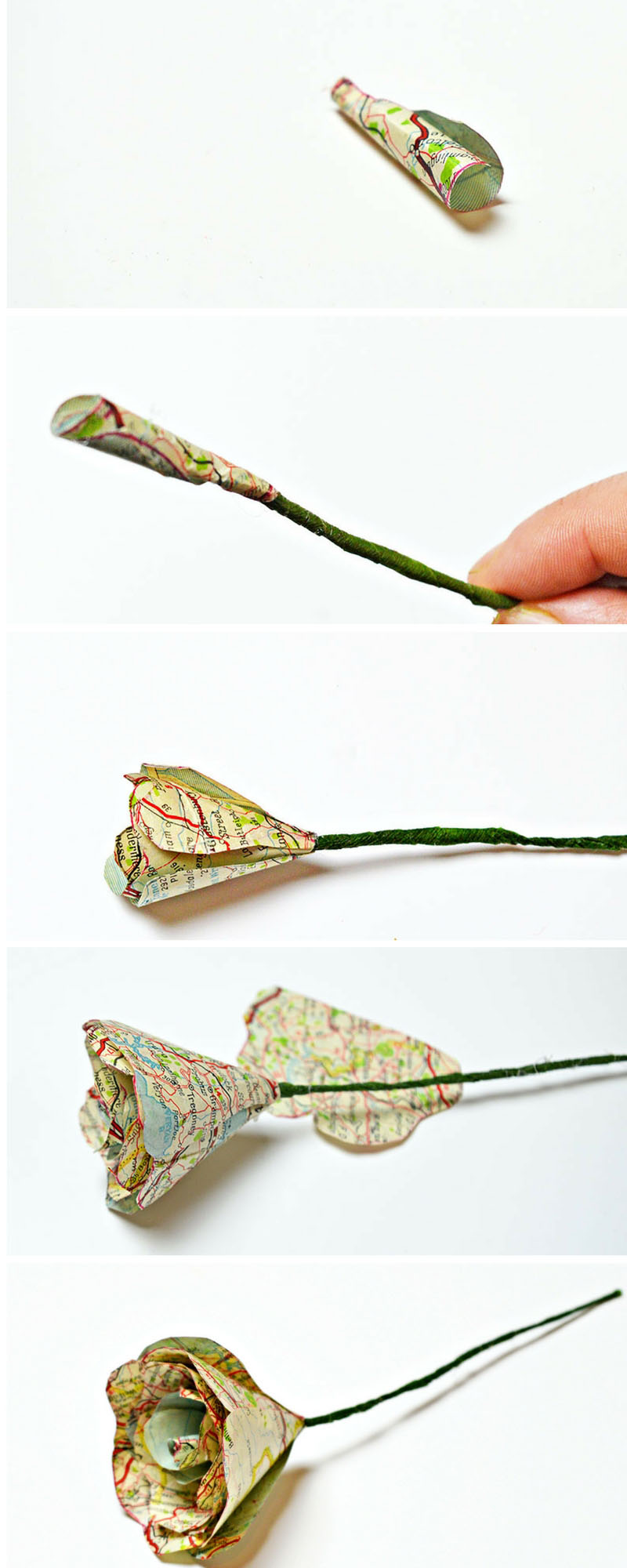 Finishing off your map roses..
To finish of your map roses you can stick a small green leaf cut from green paper to the stem. I also painted the edges of my rose petals with a small amount of red watercolour paint to add a bit more red to the maps.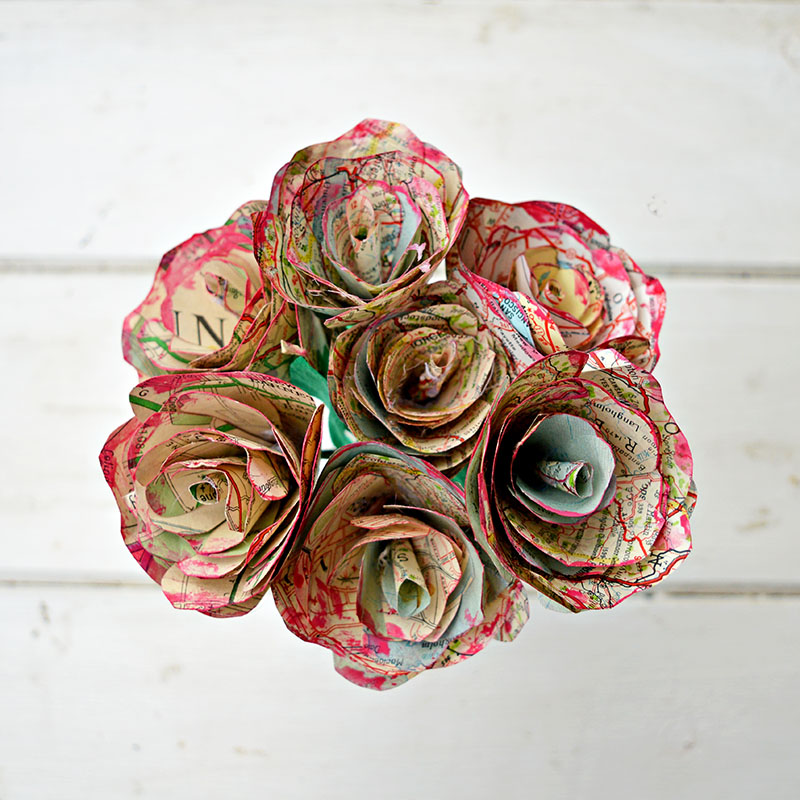 Several map roses together create a lovely decoration. You can display them individually in small bottles. They also look very impressive together in a bunch. A single map rose on its own makes a gorgeous gift topper, especially if you use maps of meaningful places.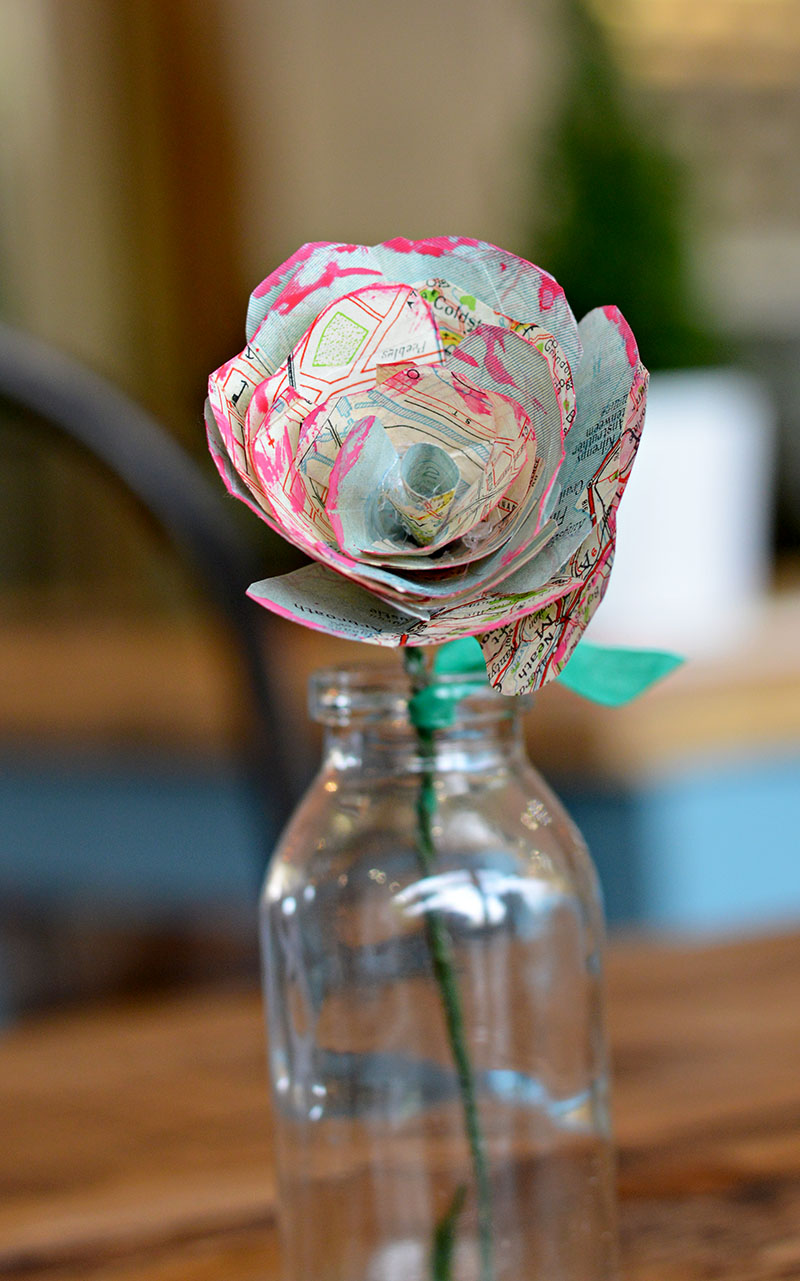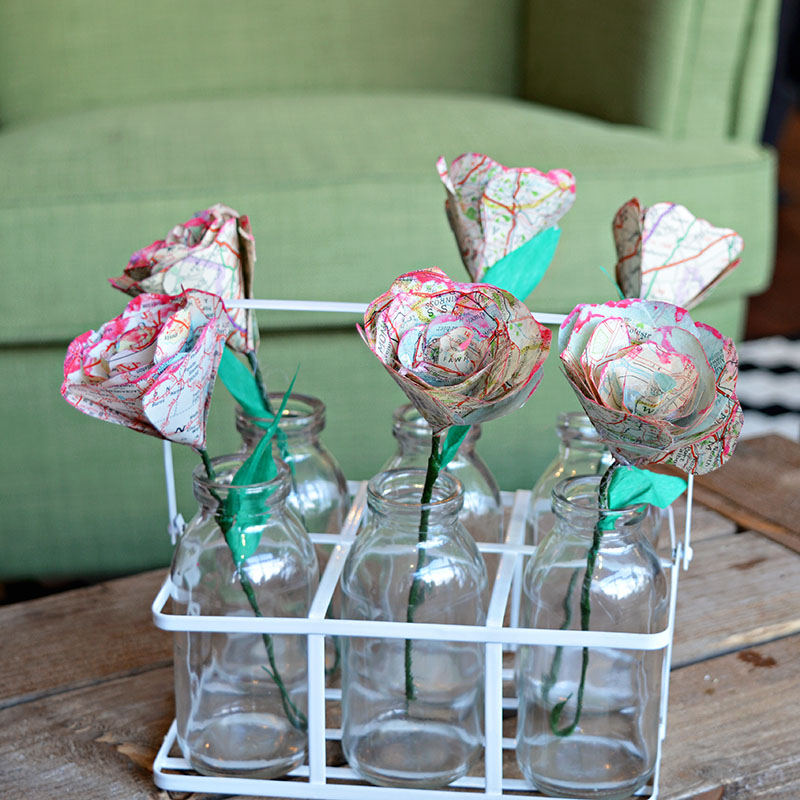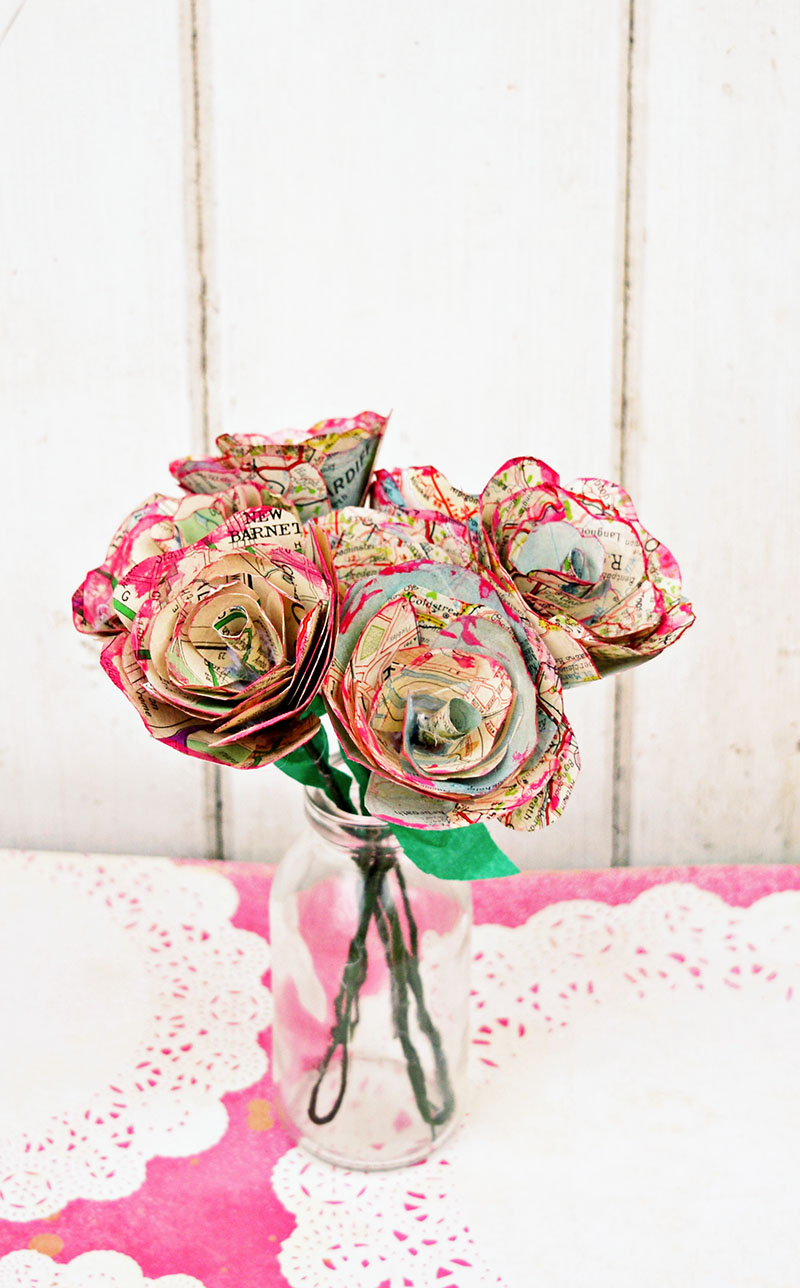 If you liked this then you will probably like some of my other popular map crafts.
Treat map hearts for Valentine's
Vintage map suitcase
Map heart ornament

If you are making map roses as a gift for someone because they love maps, then you may want to check out my map themed gift guide for more present ideas.



Free Vintage Maps to Download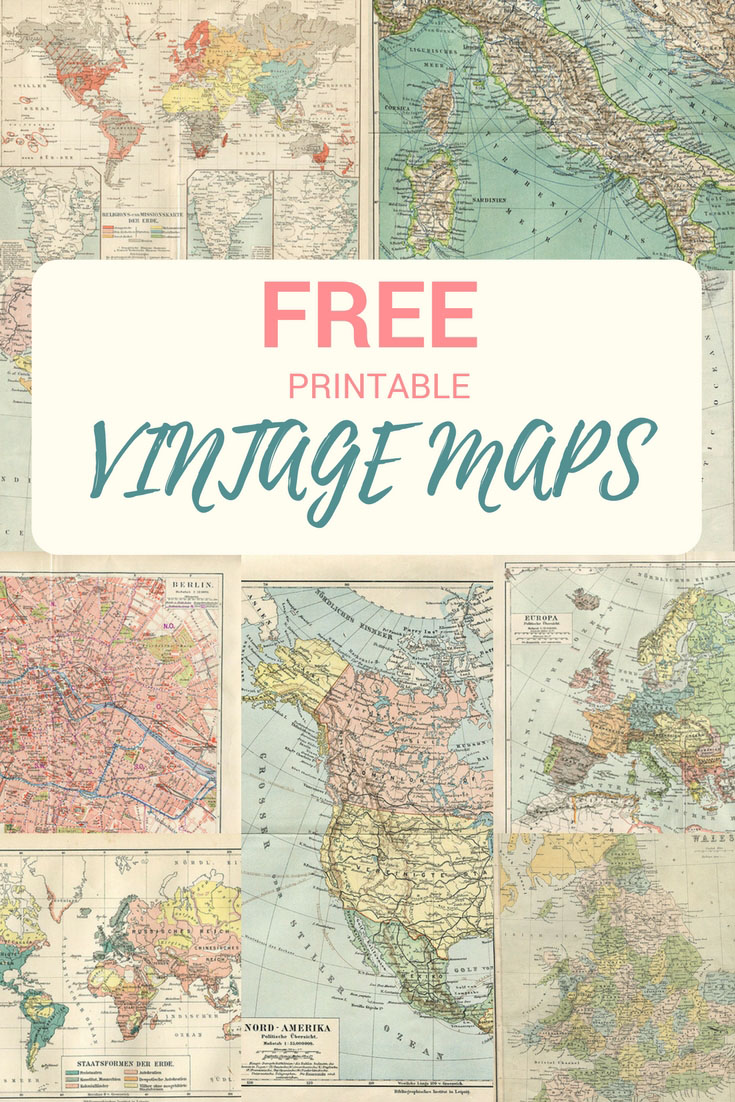 For more paper crafting ideas vist favecrafts.com