Postage stamp crafts are fun, free and easy. They are also a great resource for creating unique art and personalized handmade gifts.
I used to collect stamps as a child. I was fascinated by the countries and pictures on postage stamps. I'd spend hours sorting and re-sorting the stamps. They were sorted either by theme, colour or country of origin. I particularly loved sport themed stamps like those with an Olympic theme.
These days I don't seem to get many stamps through my letterbox. I get less snail mail overall, and what little mail I get often has a sticky label instead of a stamp.
When I get stamps on letters, I dutifully tear off the paper with the stamps on them. I keep them for arts and crafts projects.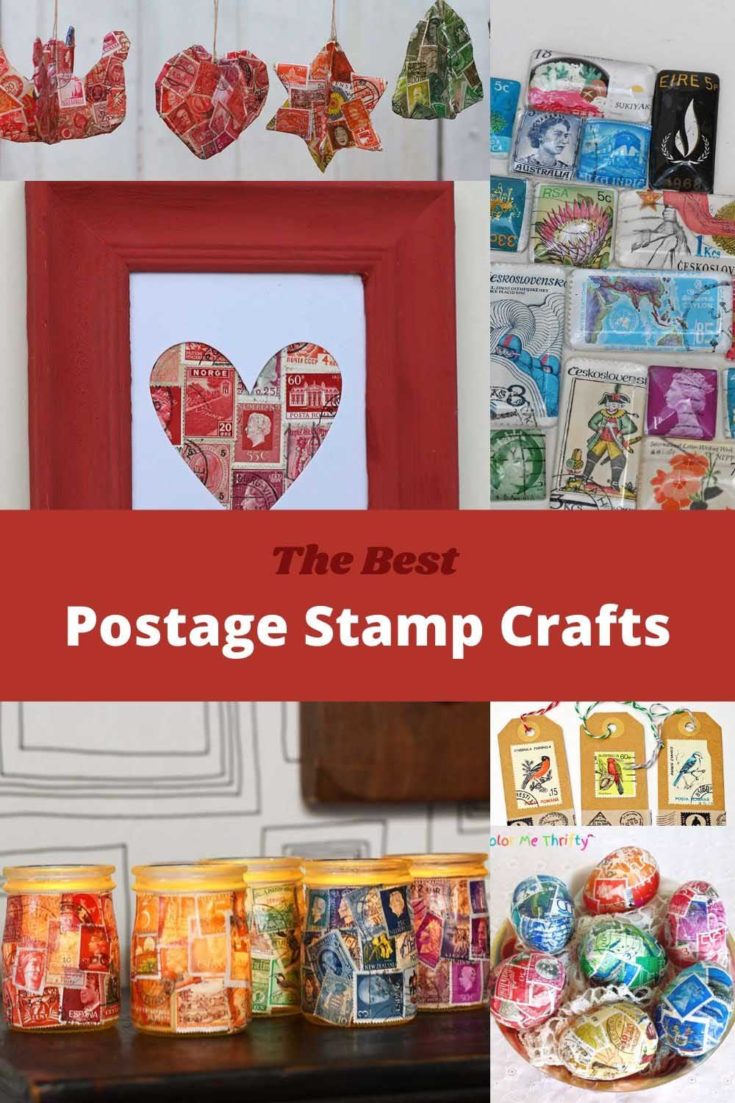 How To Remove Postage Stamps From Envelope
Don't try and remove a rare stamp from its envelope backing, as this may devalue it. Only use one of these methods for postage stamps that you want to use for arts and crafts.
There are several ways to remove the paper. These methods either use water, or heat, or a combination of both.
Stamps come with two types of adhesive. Older stamps tended to be pre-gummed and you wet them to stick them to an envelope. Newer stamps are more like adhesive stickers.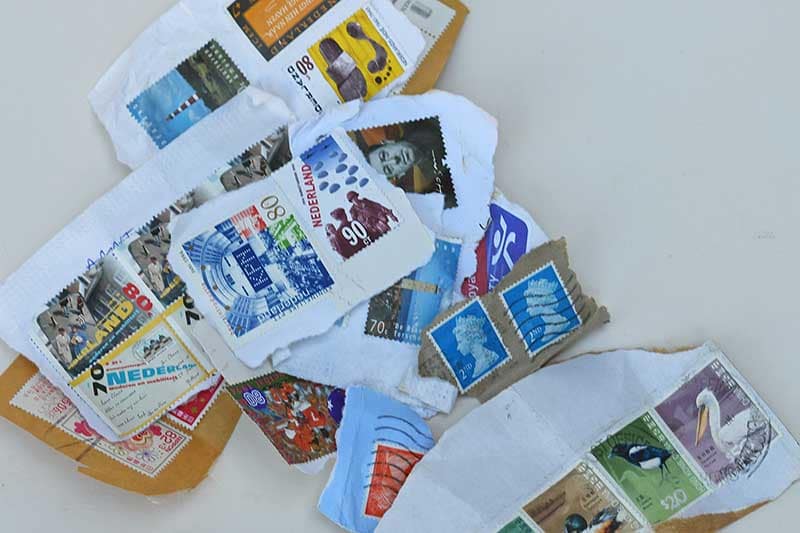 Using Water To Remove A Stamp from Paper
This is my preferred method for removing the paper backing and it works 9 times out of 10. It's an especially good method to use with the old fashioned gummed stamps.
Step 1: First, trim the paper around the stamp, leaving a small border a couple of mm wide. With stamps on very thick paper or cards, (such as postcards), try and reduce the thickness of paper by peeling away layers from the back.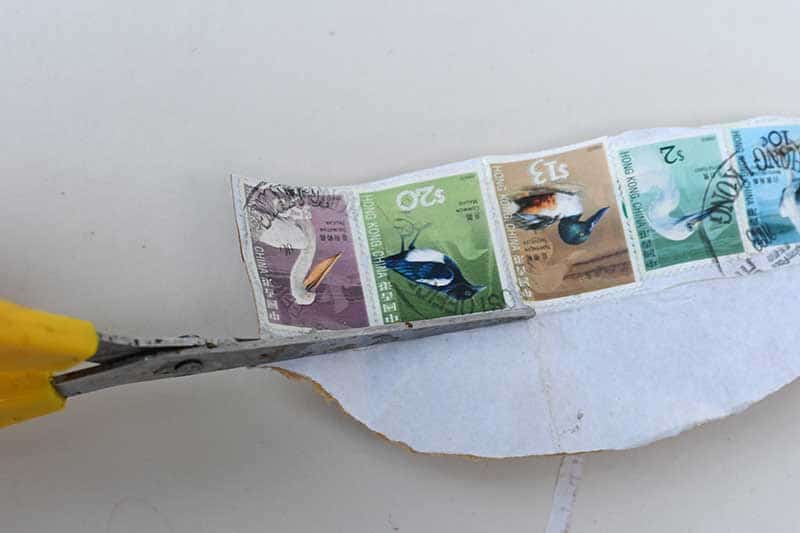 Next, fill a bowl with lukewarm water and float the stamps on the water. After a few minutes, the stamps normally will float off the paper backing to the top of the water.
Postage stamps on very thick paper or cards can prove difficult, as they take so long for the water to soak through as far as the gum. If possible, try to reduce the thickness of the paper by peeling away layers.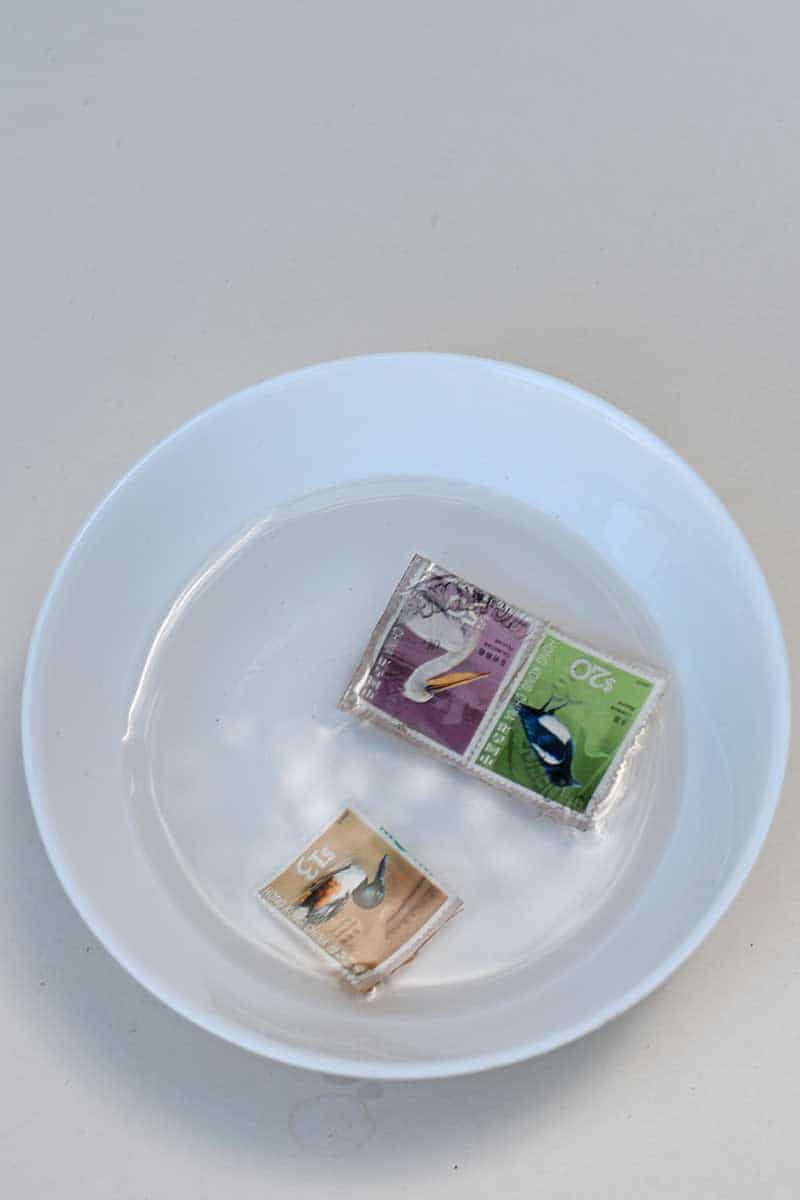 Sometimes, the stamps will need a little help to disengage from the wet envelopes. In this case, just gently peel away the stamp from the backing.
Then place the wet stamps face down onto kitchen paper to dry. If the stamps are placed face-up, there might be some residual gum on the back of the stamps that will stick to the kitchen paper.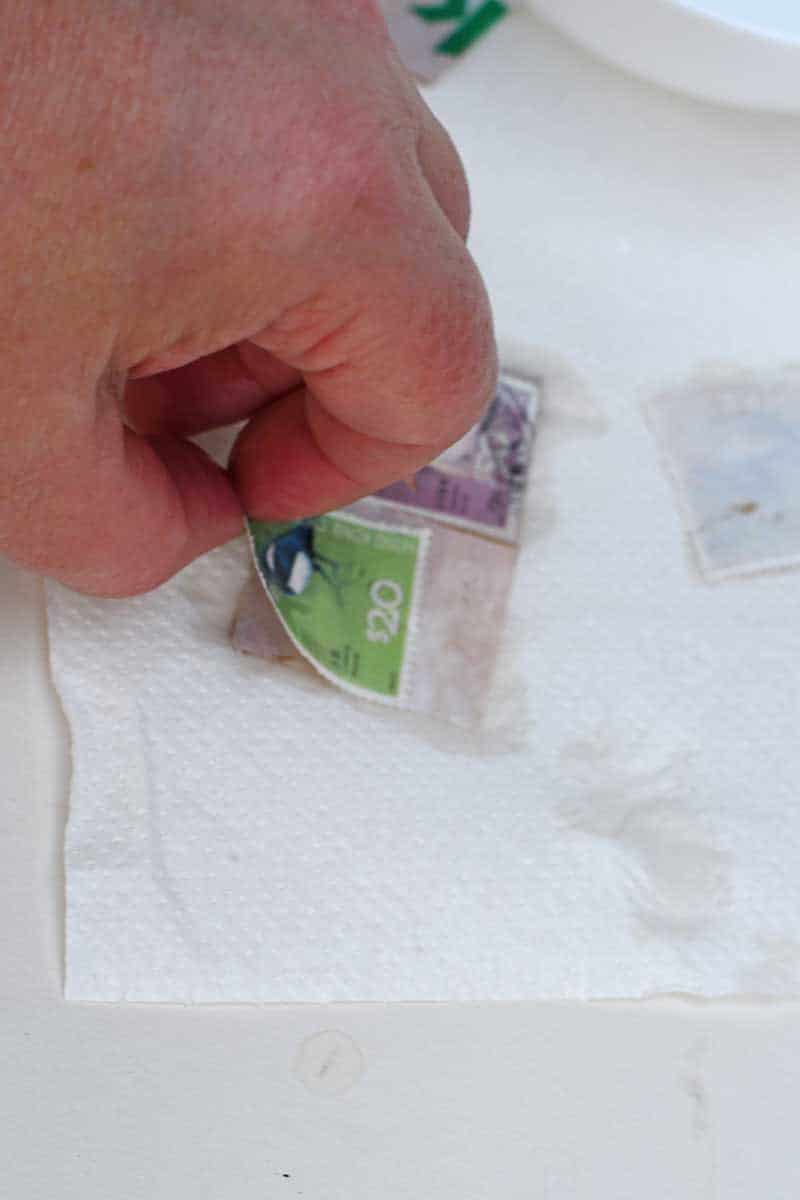 Using Heat To Remove Stamps From Paper
On rare occasions, the water method for removing the backing paper may not work. Another method to try is to use heat to melt the adhesive on the back of the stamp.
Place the stamp face down on a flat heatproof surface. Then iron the back of the envelope with a hot iron. This should melt the adhesive and make it easy to peel the stamp away from the envelope.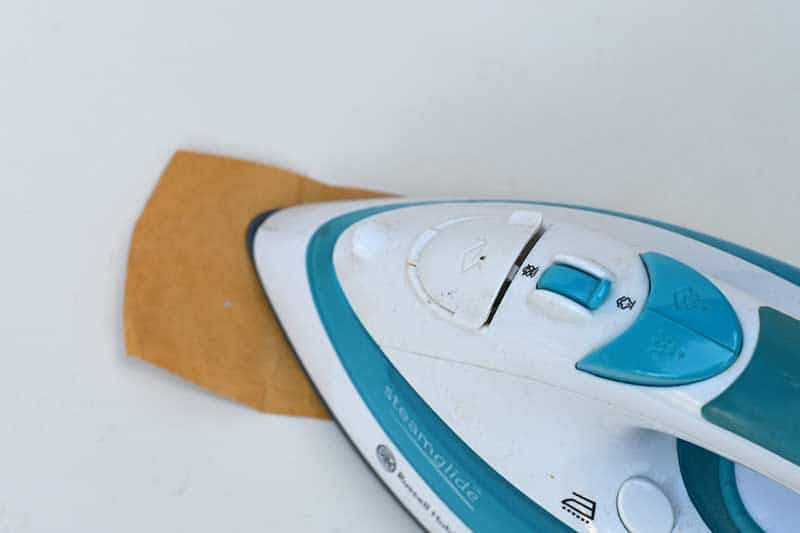 We're a participant in the Amazon Services LLC Associates Program, an affiliate advertising program designed to provide a means for us to earn fees by linking to Amazon.com and affiliated sites. As an Amazon Associate, I earn from qualifying purchases.
The Best Postage Stamp Craft Ideas
Some postage stamp crafts require a lot of stamps. Luckily packets of used mixed postage stamps can be bought very cheaply on sites like Amazon and eBay. My local charity shop sells packets of used stamps for crafting.
Sometimes these packets of stamps have been pre-sorted by countries, themes and colours.
1. How To Make Postage Stamp Magnets
Glass stamp magnets look really good on any fridge or notice board. They would make a lovely gift too, especially if you use postage stamps of a favourite country or theme.
What you need
An assortment of postage stamps in various sizes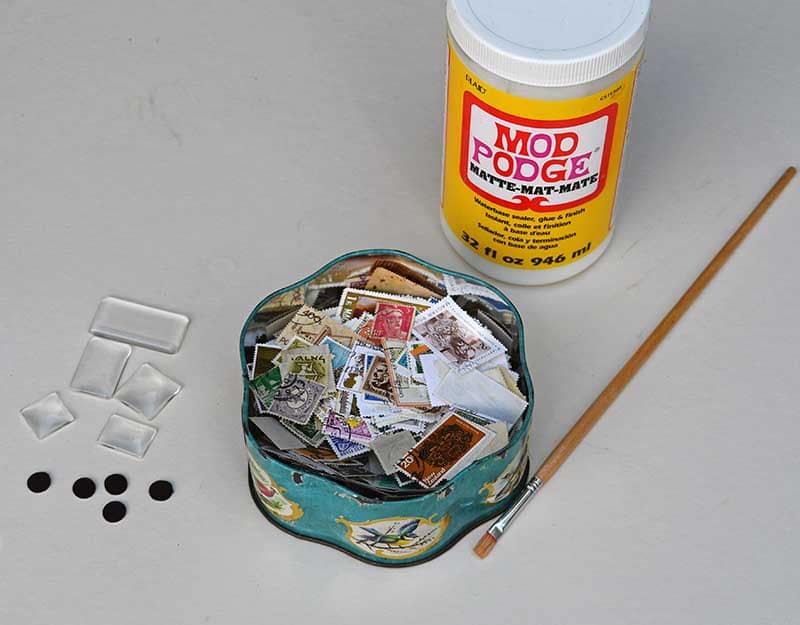 Step1: Find and choose a postage stamp that is roughly the same size as your glass tile.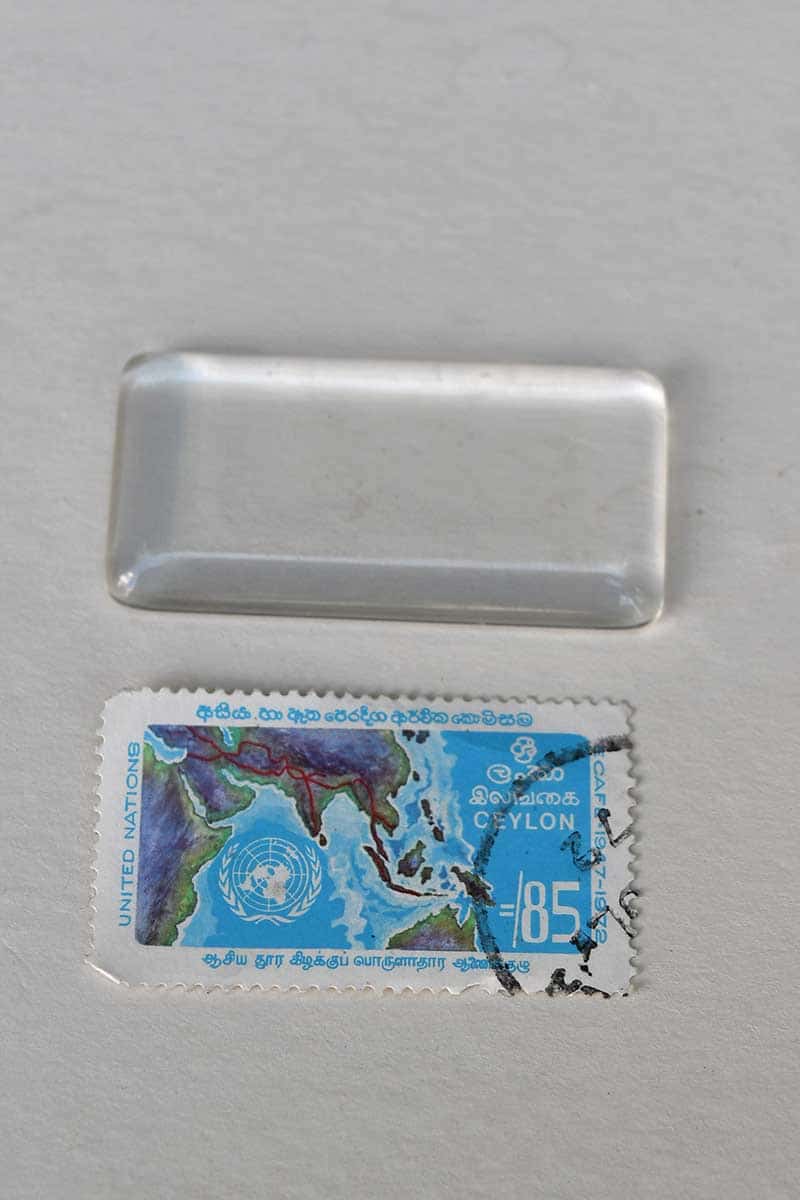 Step 2: Paste the front of the stamp with Mod Podge. Then stick it to the back of the tile.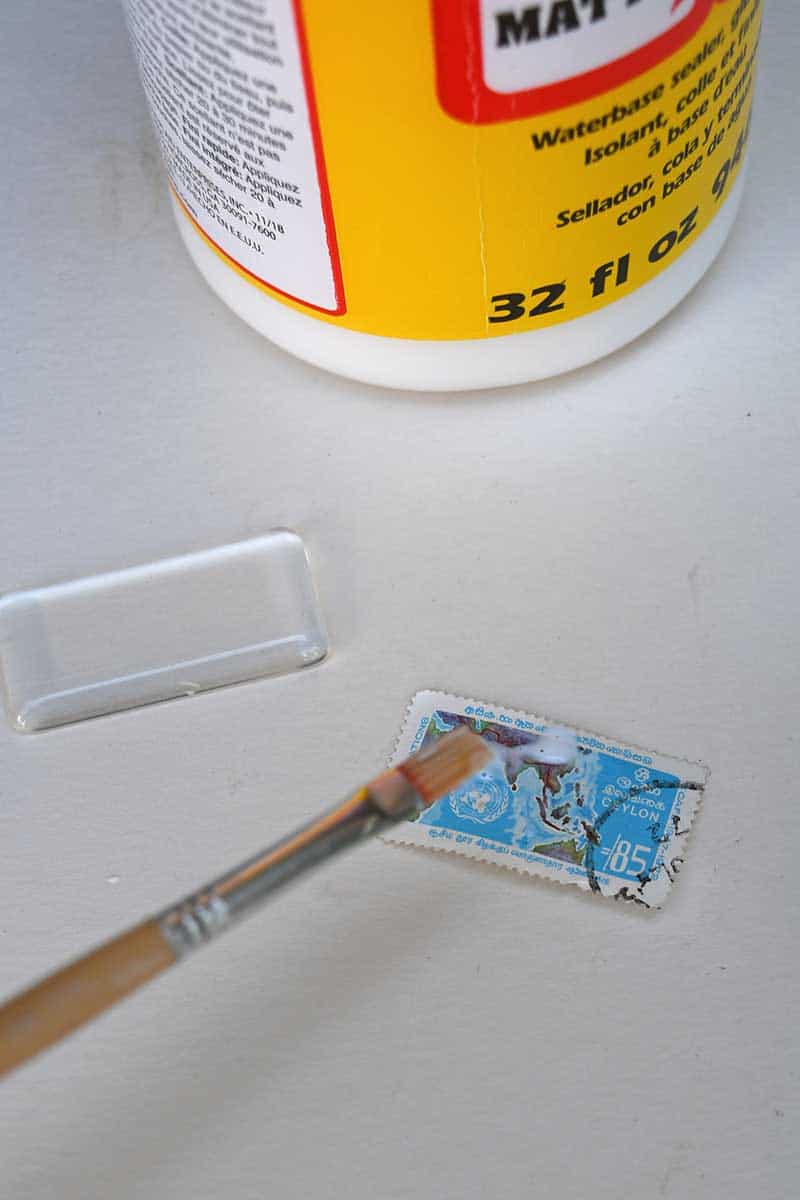 Step 3: When the glue has dried trimmed away any excess paper.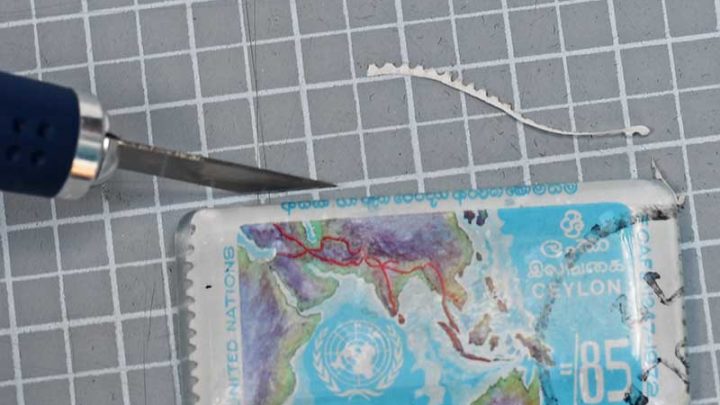 Step 4: Finish off the postage stamp magnet by adding a self-adhesive magnet to the back.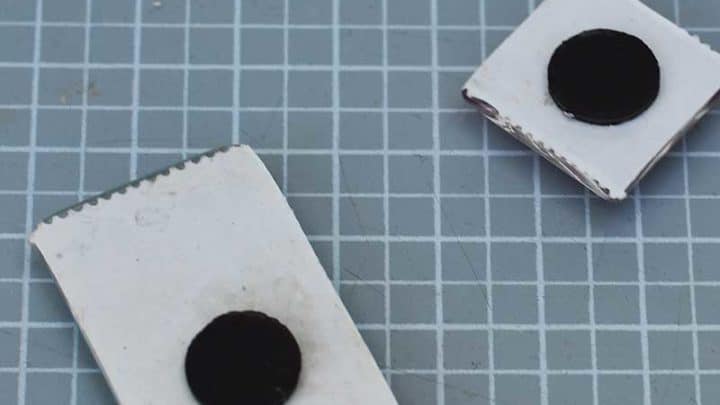 This is such an addictive postage stamp craft you'll end up making lots of these magnets. This method can be used to make postage stamp necklaces too by using pendant trays with glass cabochons.
They would make a great gift for anyone with wanderlust. The stamps would also look great on this upcycled world map magnetic board.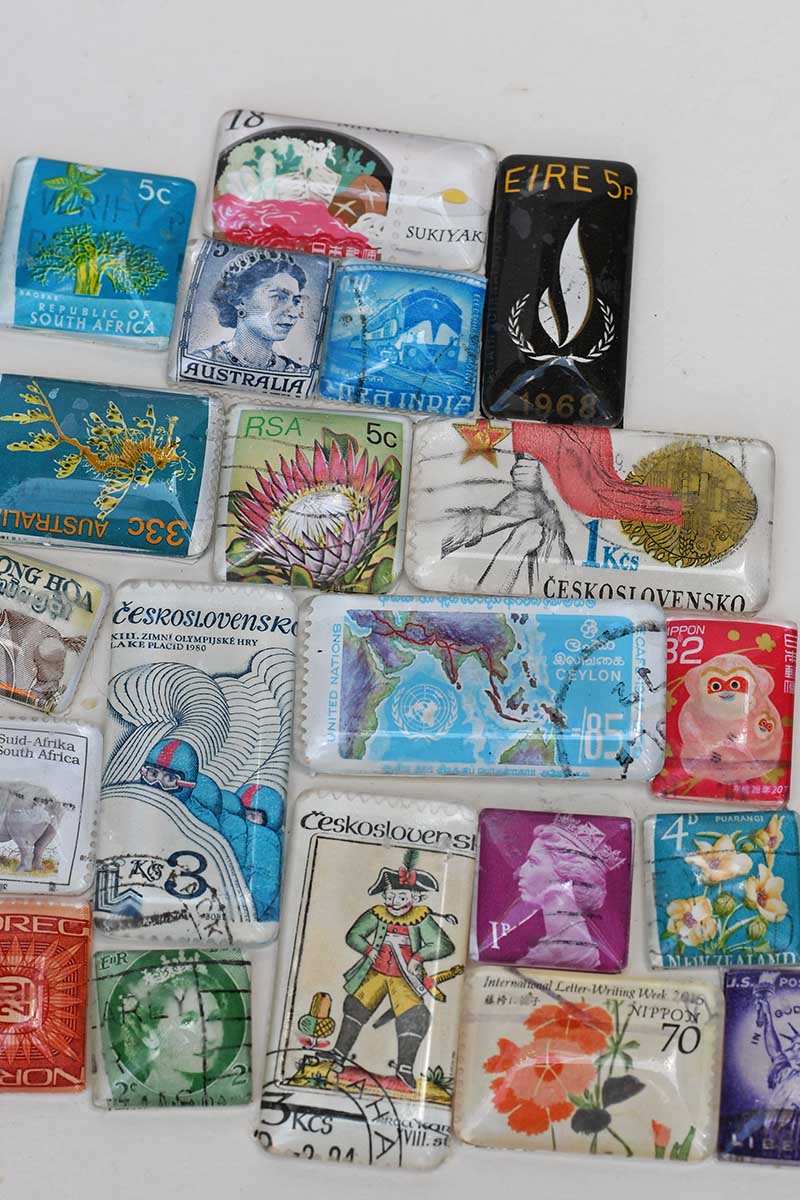 2. Postage Stamp Collages
Another great postage stamp craft is to make collages. These can be for handmade crafts or as framed gifts. Postage stamps look especially good when collaged into a shape, such as a heart or Christmas tree. The collages can be made either with stamps of one particular colour or with a similar theme.
Here is an example of how to make a heart stamp collage. This would make a great Valentine's gift or a gift for a couple.
What You Need To Make A Heart Collage
Postage stamps in shades of red and pink. To make the collage even more special you can also use postage stamps from countries that are special to the gift recipient.
Heart aperature card. You can cut your own with paper cutting knife or buy pre cut cards.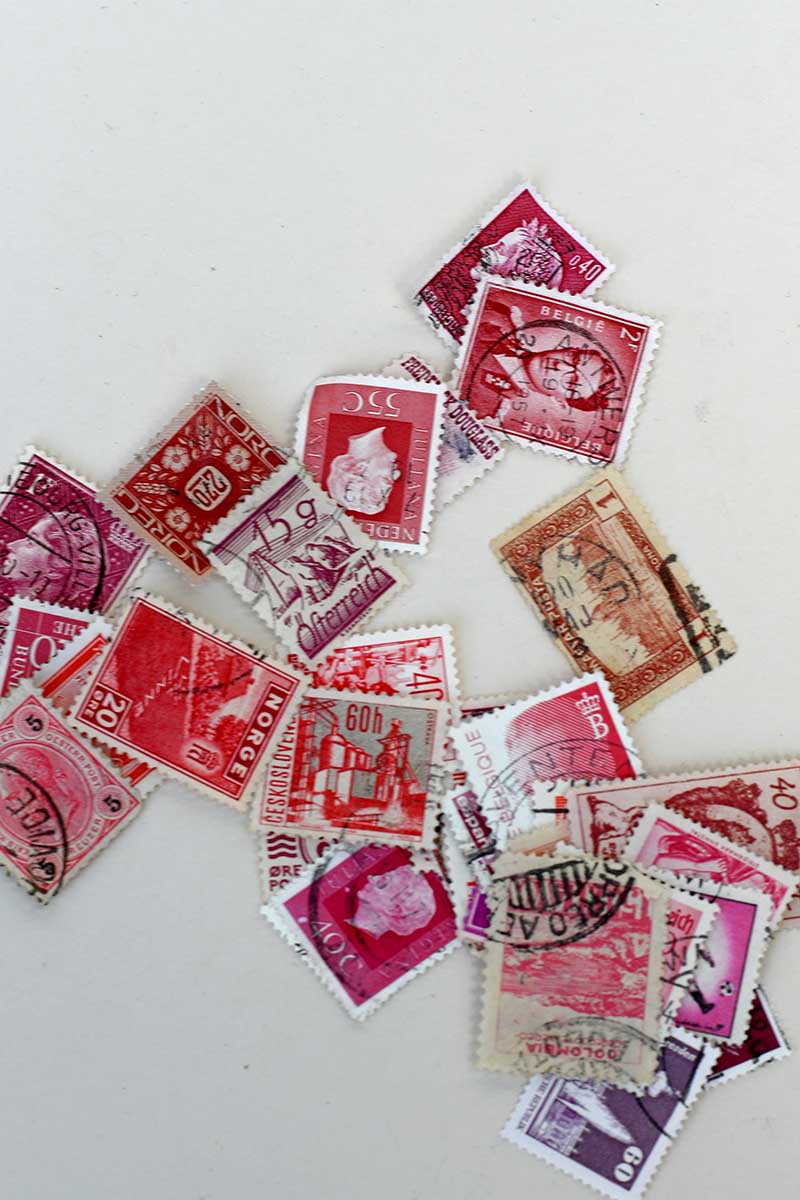 Step 1: First, draw around the heart aperture onto a blank piece of paper.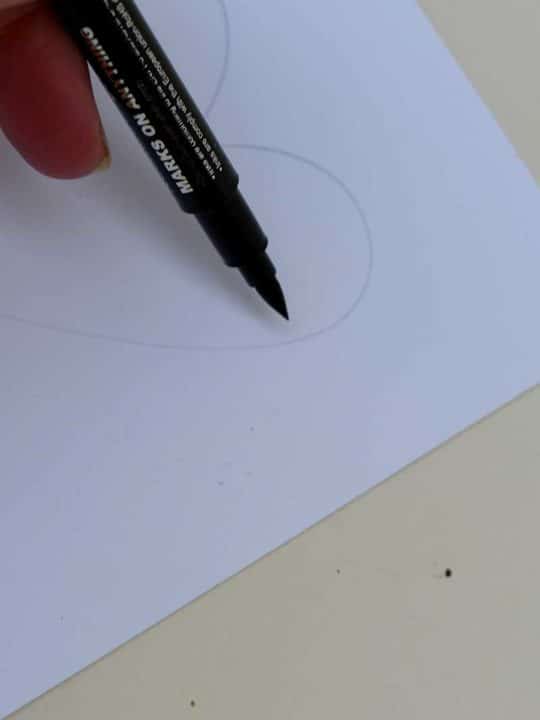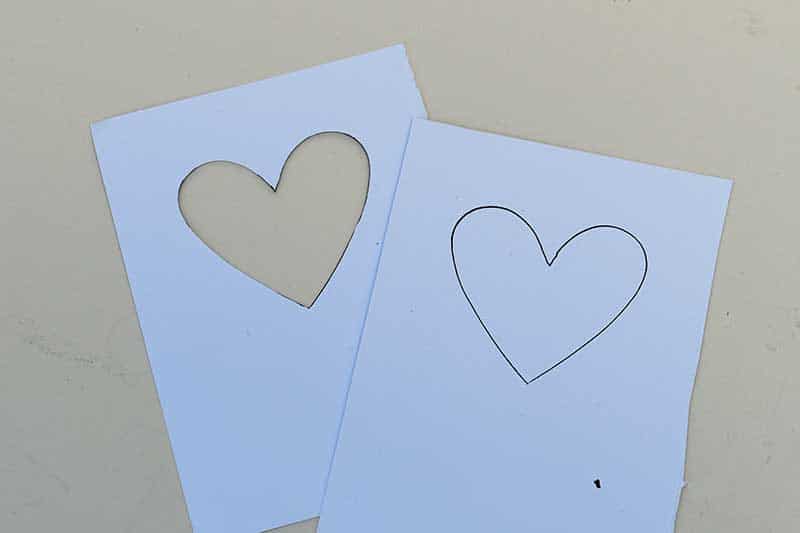 Step 2: Next, starting in the middle fill the heart shape with stamps. Use a glue stick to adhere the stamps to the paper.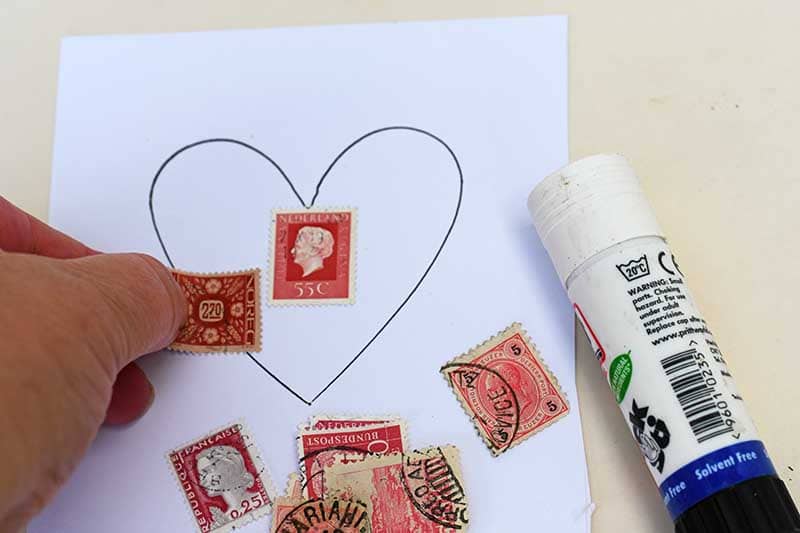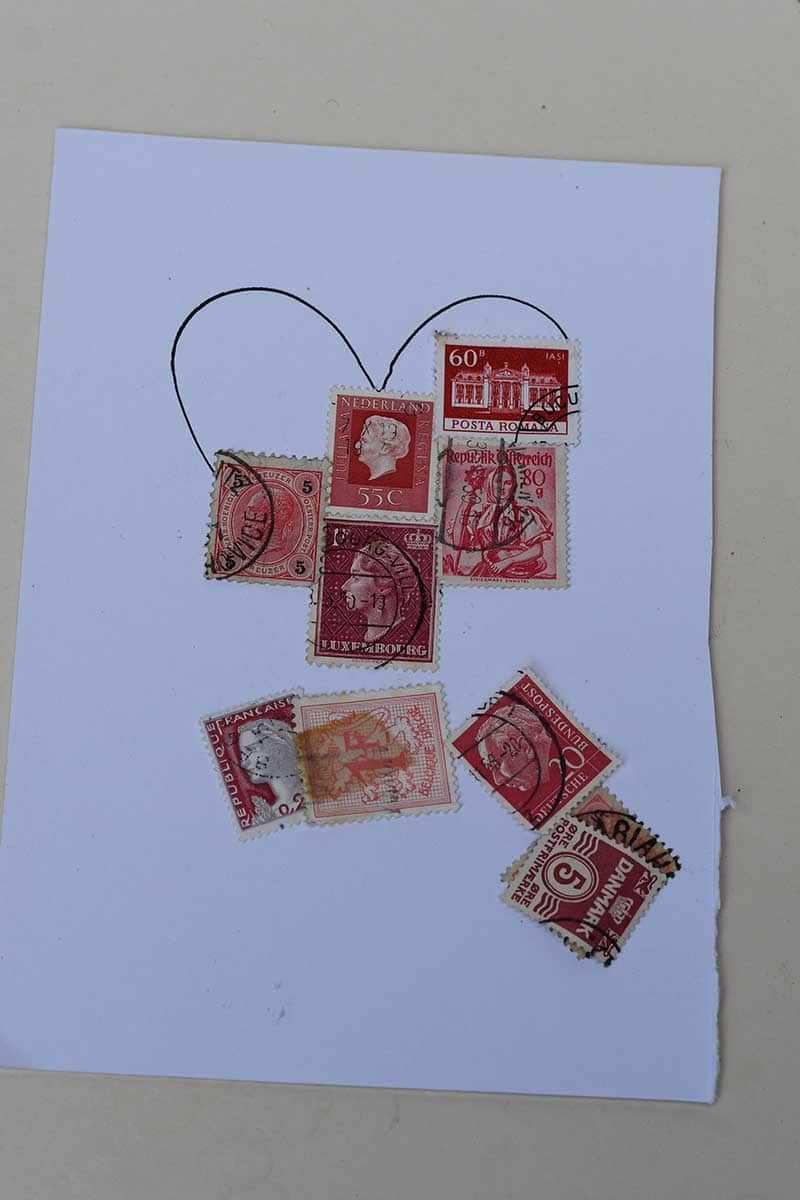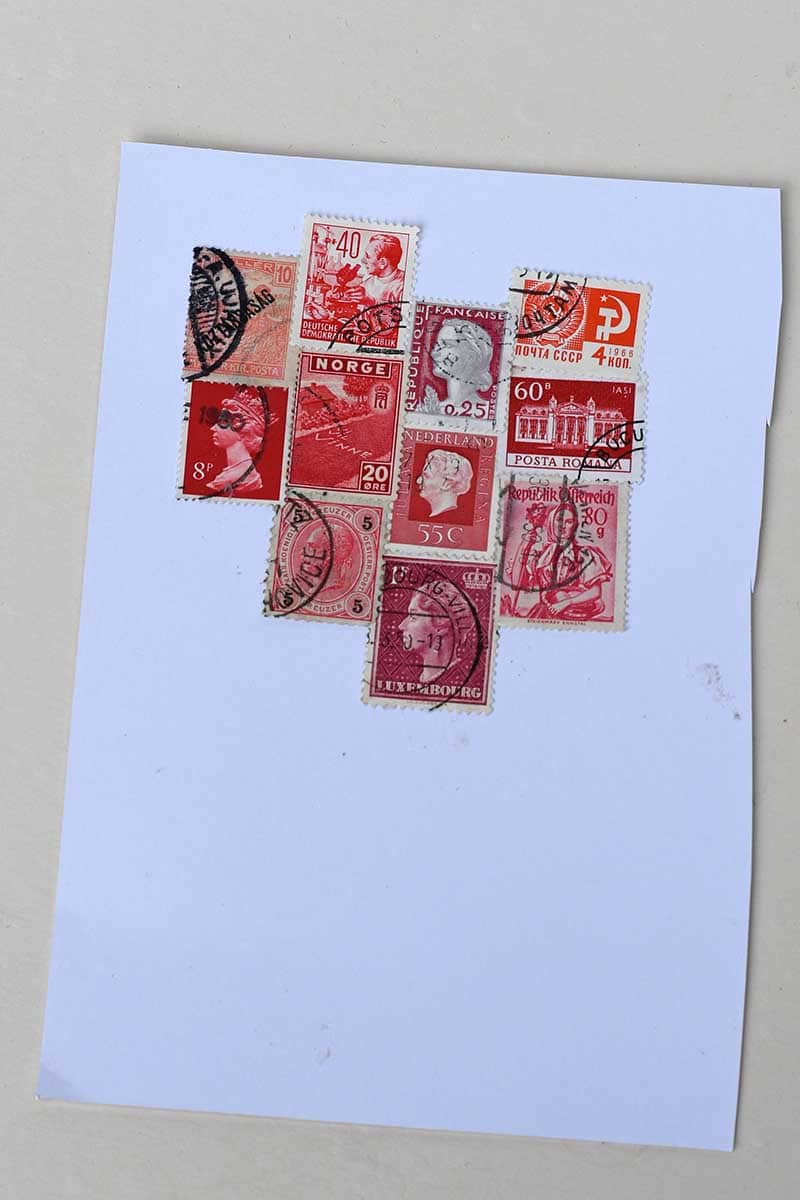 Step 3: Make sure all the heart outline is covered in stamps. Then glue the heart stamp collage to the piece of card with the cutout heart shape.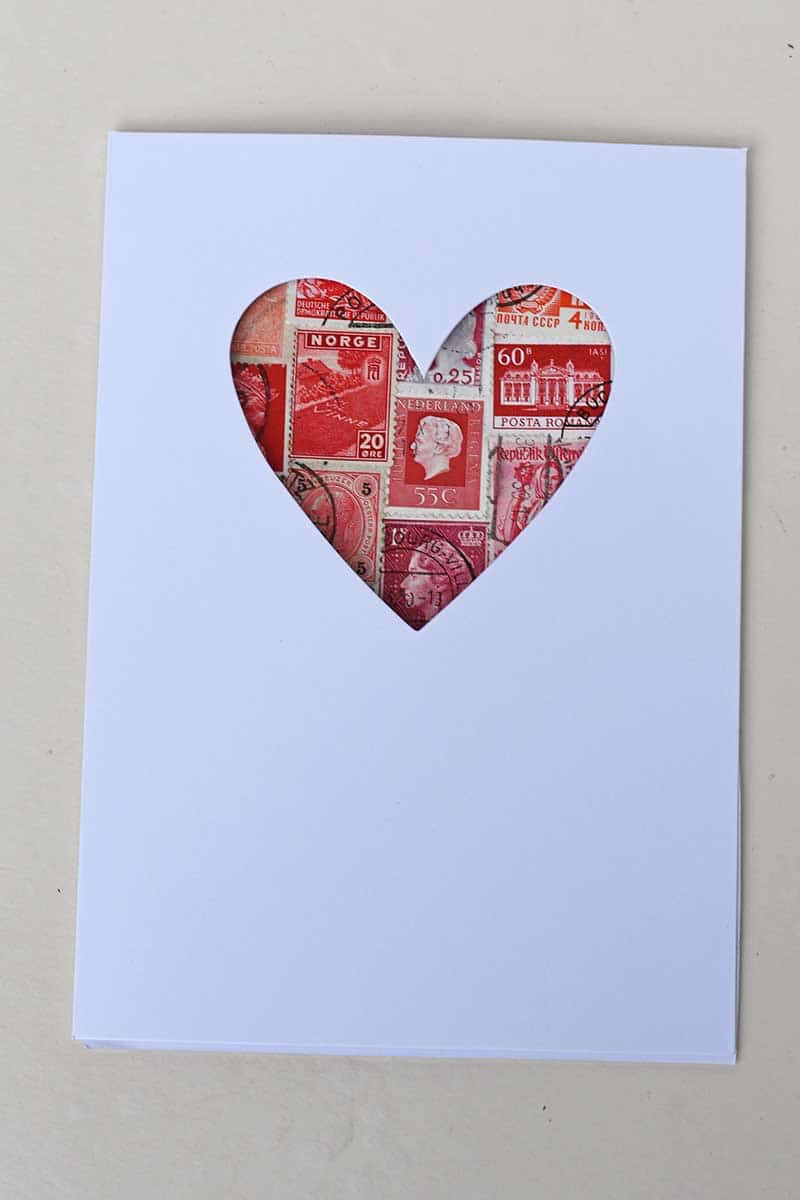 The postage stamp collage can be sent as a handmade card or framed as a personalized gift.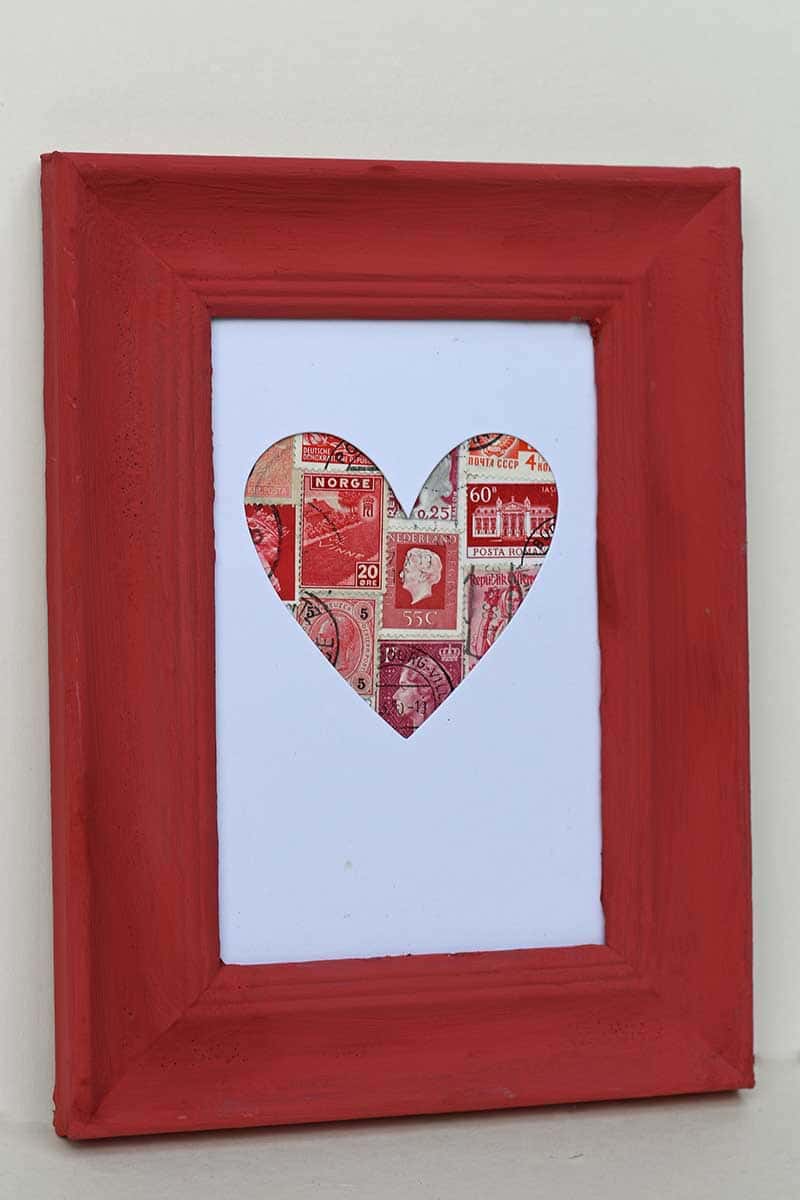 Other shapes can be used to make postage stamp collages. Green stamps would look great for Christmas trees. I also like the idea of creating a collage of my son's initials for his room.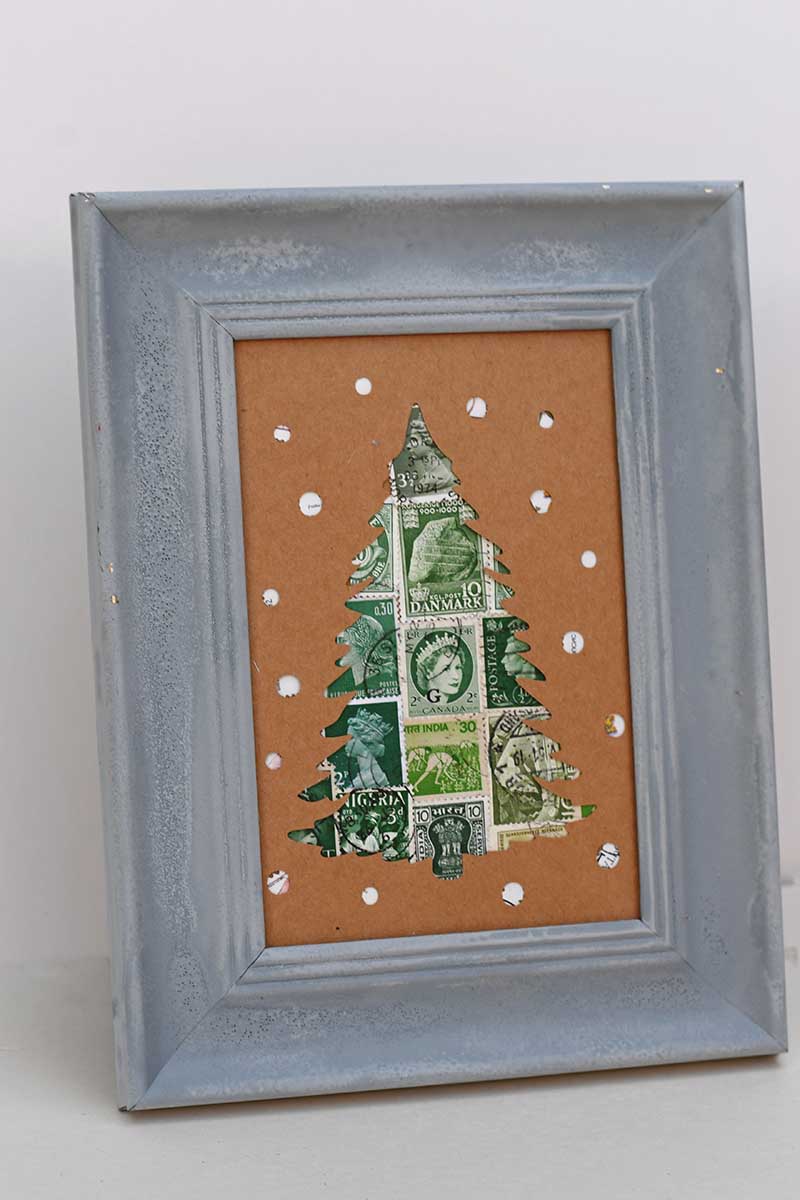 3. Printing Large Postage Stamp Images
Another great idea is to make a large framed print of a postage stamp. Hong Kong is a special place for me and my family, so I thought a large framed postage stamp of Hong Kong would make a great gift.
Step 1: After finding the stamp of Hong Kong I wanted to enlarge, I took a photo of that stamp.
The camera was set to take the highest quality photo it could. It was a DSLR camera, so I put it into a macro mode, (normally indicated by a picture of a flower).
Step 2: I uploaded this photo to my desktop computer. Then I printed it out onto high-quality matt photo paper.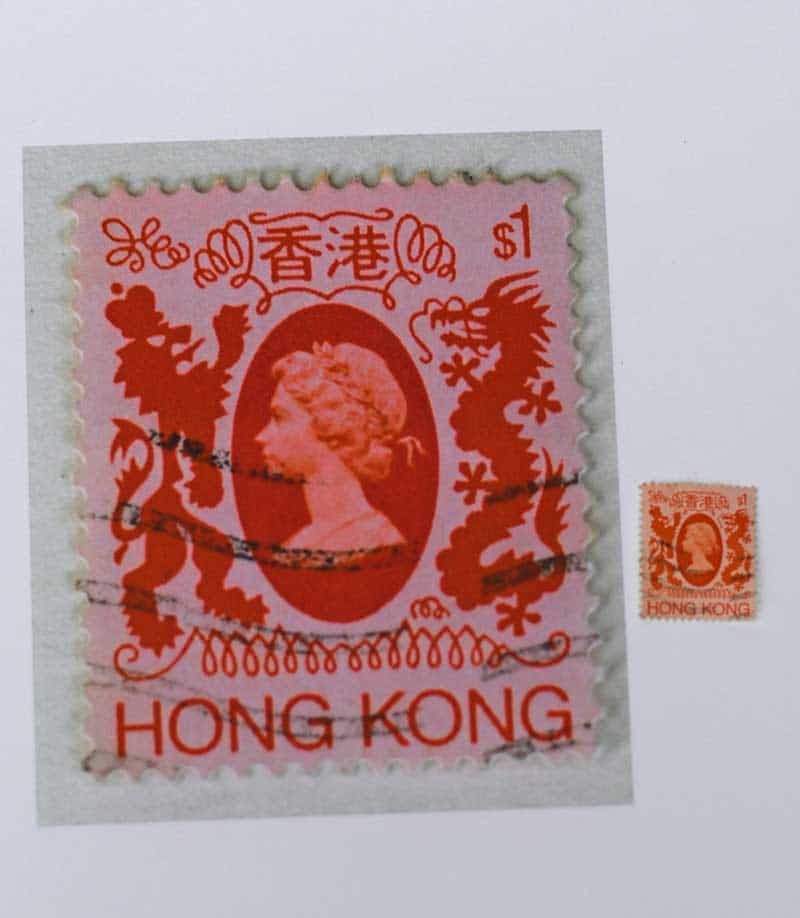 Step 3: Next, using a papercraft knife I cut the printed stamp out of the photo paper whilst making a perforated edge.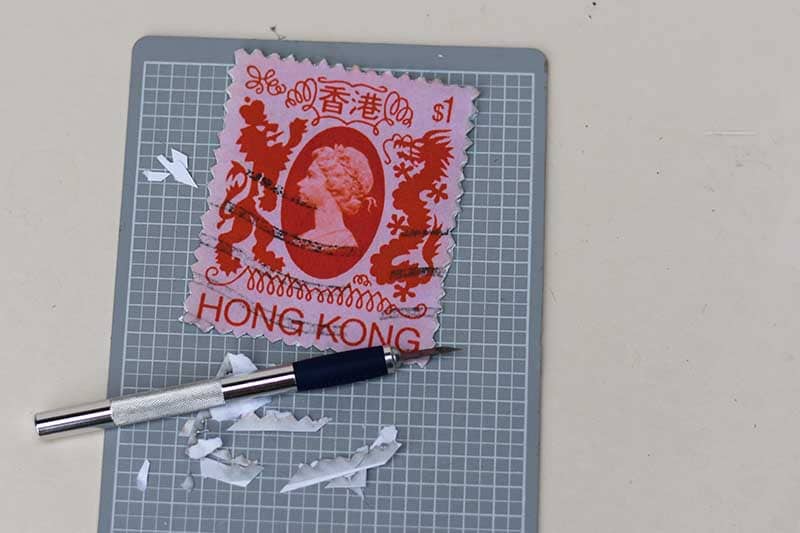 These enlarged stamps look great framed and can be a wonderful personalized gift and keepsake.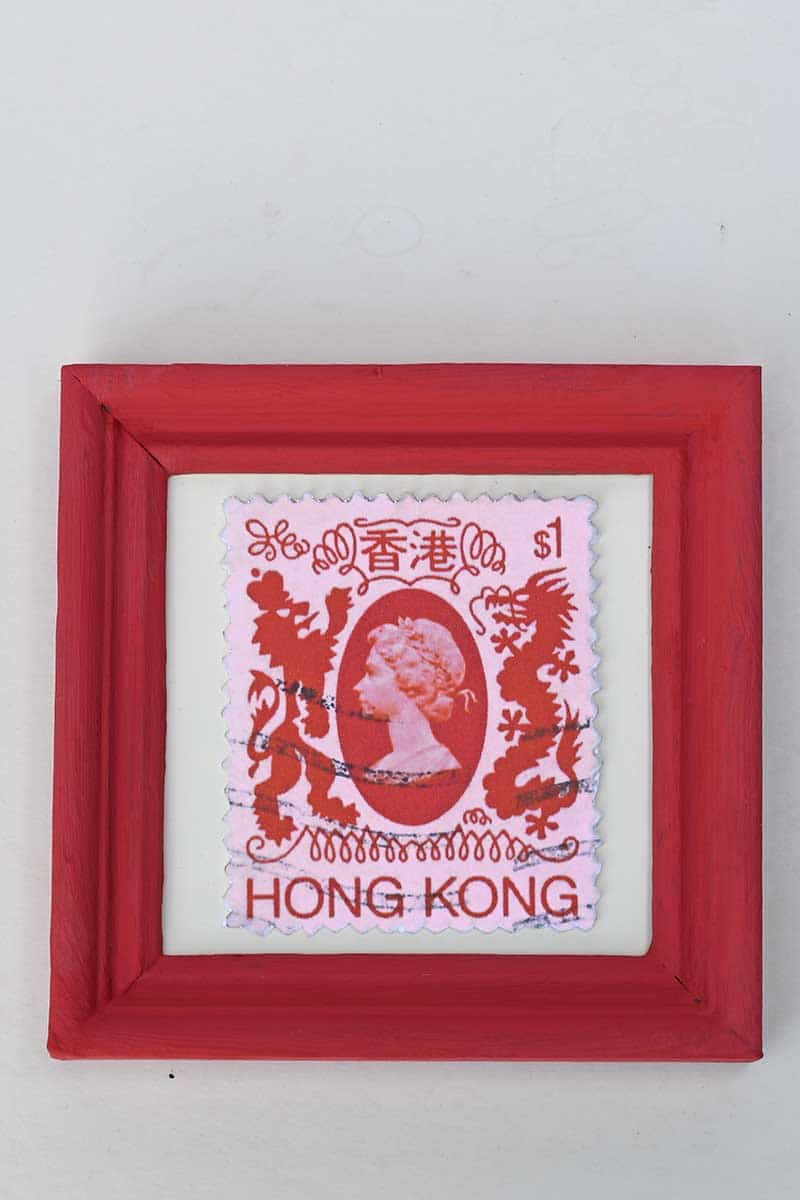 Other Postage Stamp Crafts
Here are a few more ideas of how to craft with postage stamps.
You can find more fun crafts here.