How to Upcycle an Old Magnetic Board with Maps
I love maps! Stick a map on something and all of a sudden it becomes much more attractive and hipper. For example, my brilliant vintage map suitcase.

If you use the right map you can also add meaning to an object by personalising it with maps of your favourite places. I did this with my personalised map chairs.

My son had this old plain Ikea magnetic pin board in his room and I decided that it needed a bit of map magic. I decoupaged it with some map wrapping paper and now it's a much more interesting map magnetic board.

When he finishes school in the summer my son wants to go interrailing around Europe. With a map magnetic board in his room, he can plan his trip whilst daydreaming. To add a bit more fun to the board I made some travel themed magnetic pins to compliment it.

This map magnetic board would look great in any home office, or teenagers bedroom. It would be a great gift for people like my son with wanderlust!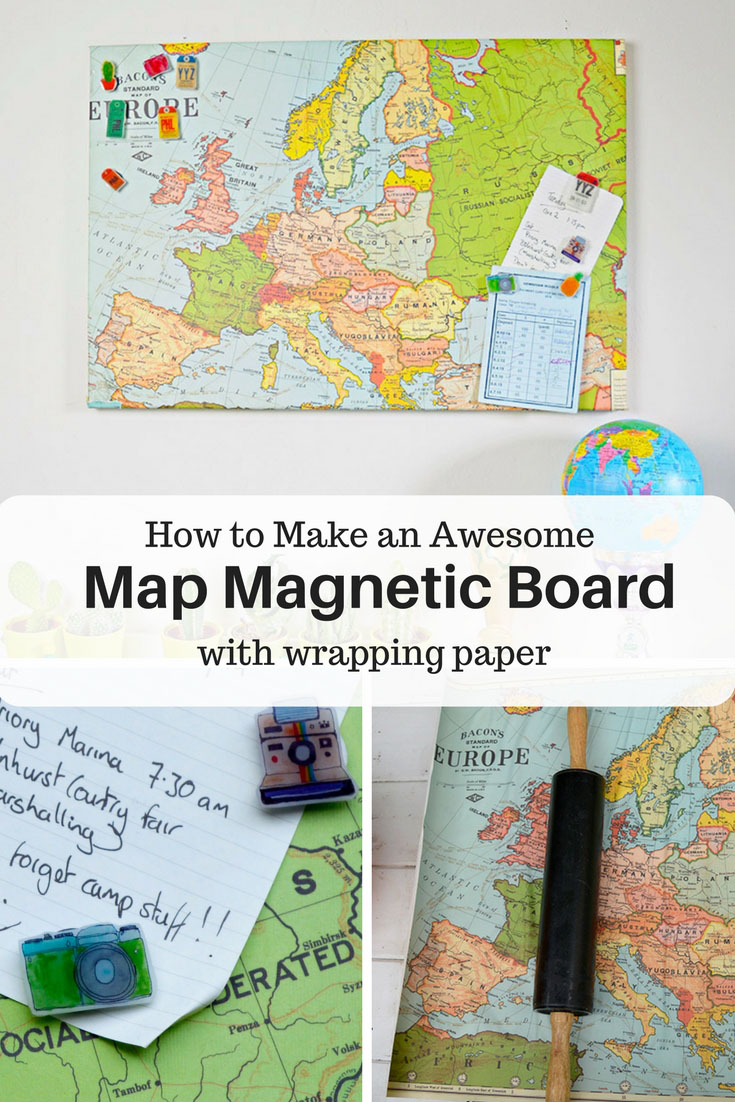 This post contains Amazon affiliate links for your convenience. Click here to see my disclosure policy.

What you need to make a map magnetic board and pins
Magnetic notice board. My board was a simple steel board.
Rolling pin & Scissors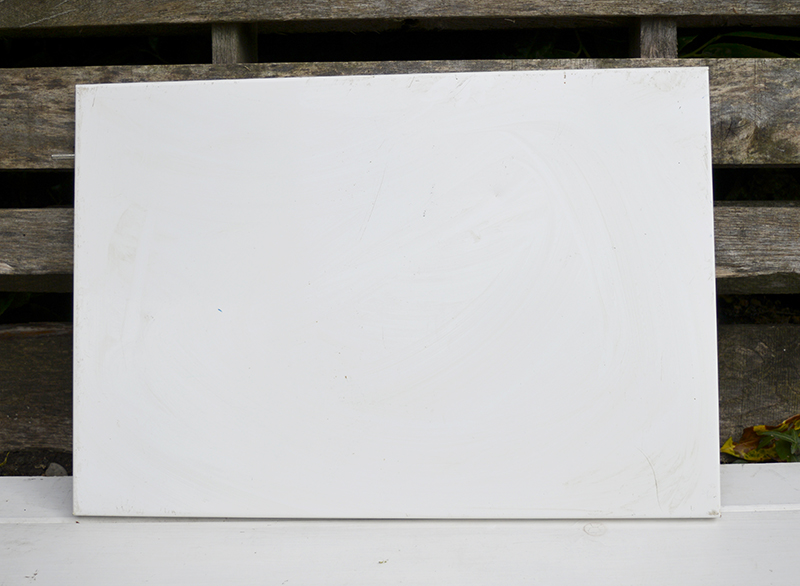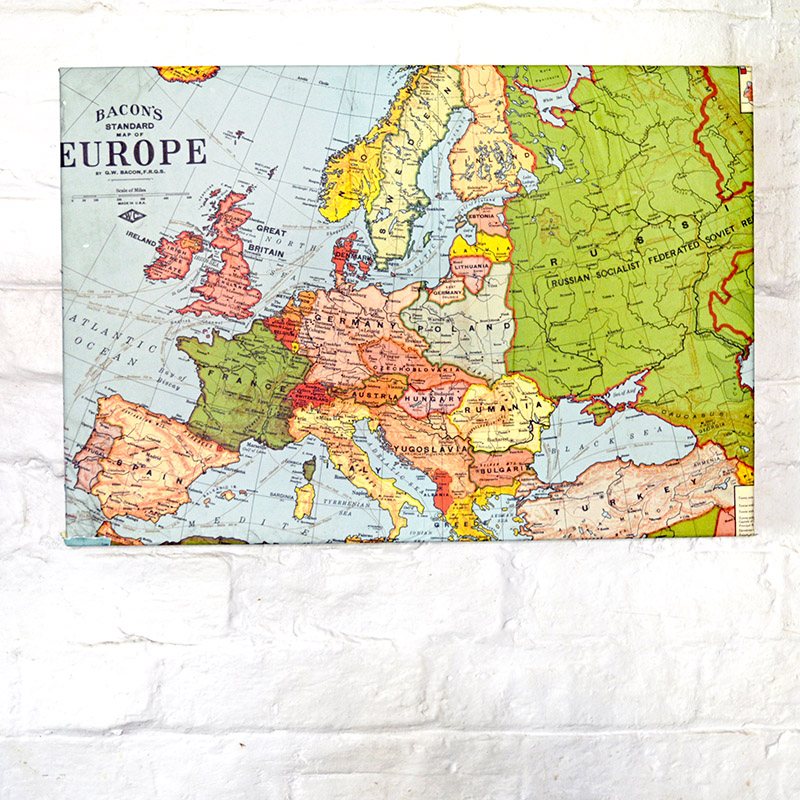 For the Magnetic pins
Images, create your own or download mine for free
How to make a Map Magnetic board and pins
First to ensure that my map would stick to the board I keyed it, by covering the front of the board in dilute Mod Podge (50/50) and leaving to dry.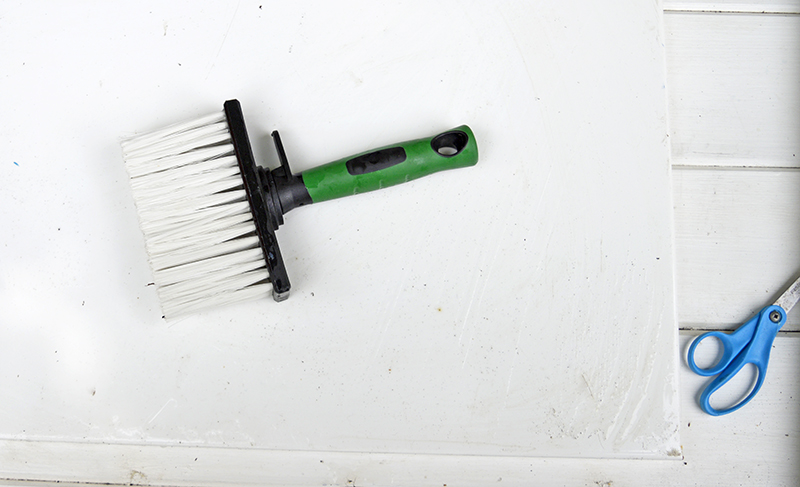 Next I applied a thin layer of Mod Podge glue to the board and the wrong side of my map and carefully lay my map over the top of the board. To help eliminate air bubbles, I used both a ruler and a rolling pin to gently squeeze them out.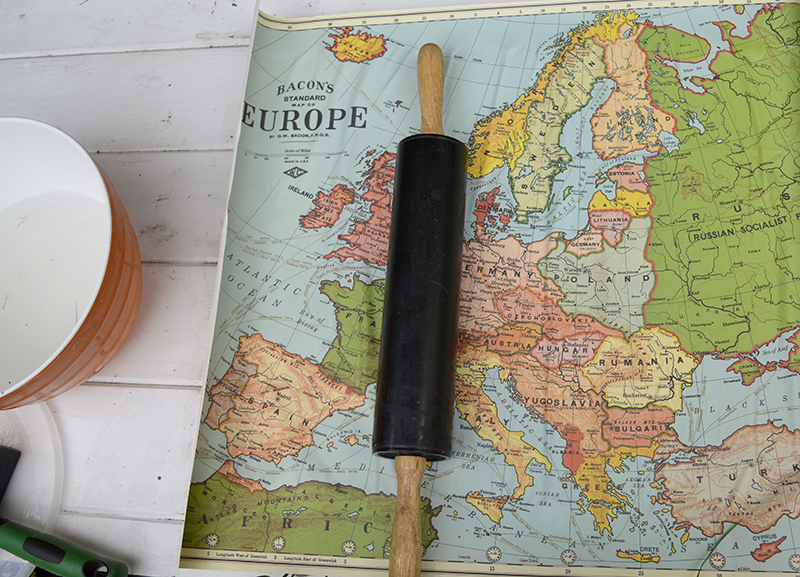 The map wrapping paper was wrapped round the sides of the board and the excess trimmed away. To protect the map, apply a coat of Mod Podge glue or varnish to the top of the map.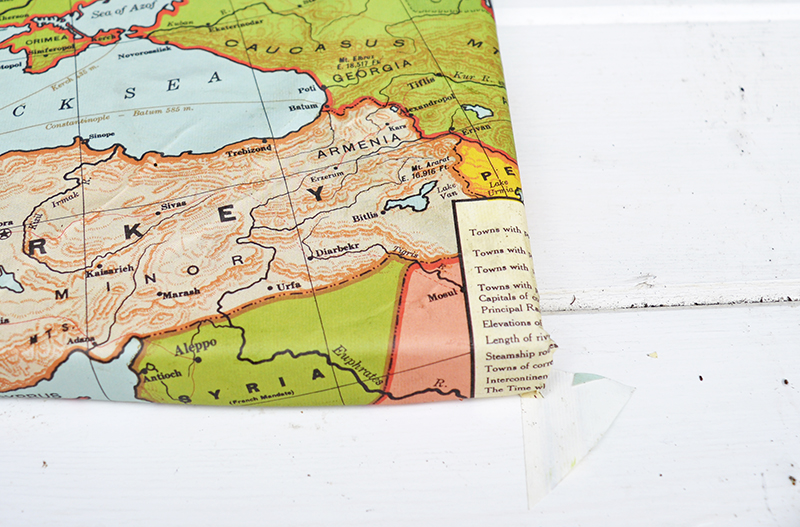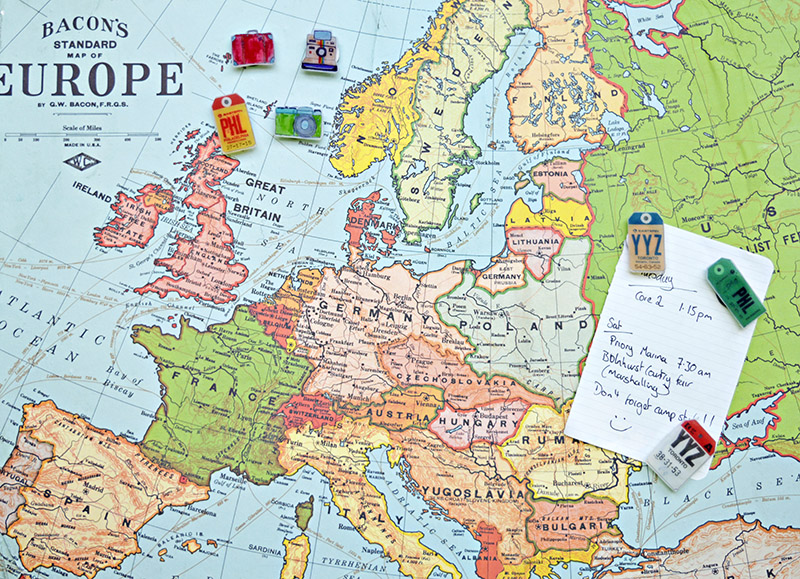 How to Make the Travel Pins

To give my map magnetic pin board even more of a travel theme I made some special magenetic pins. To use my own travel themed hand drawn images download them here..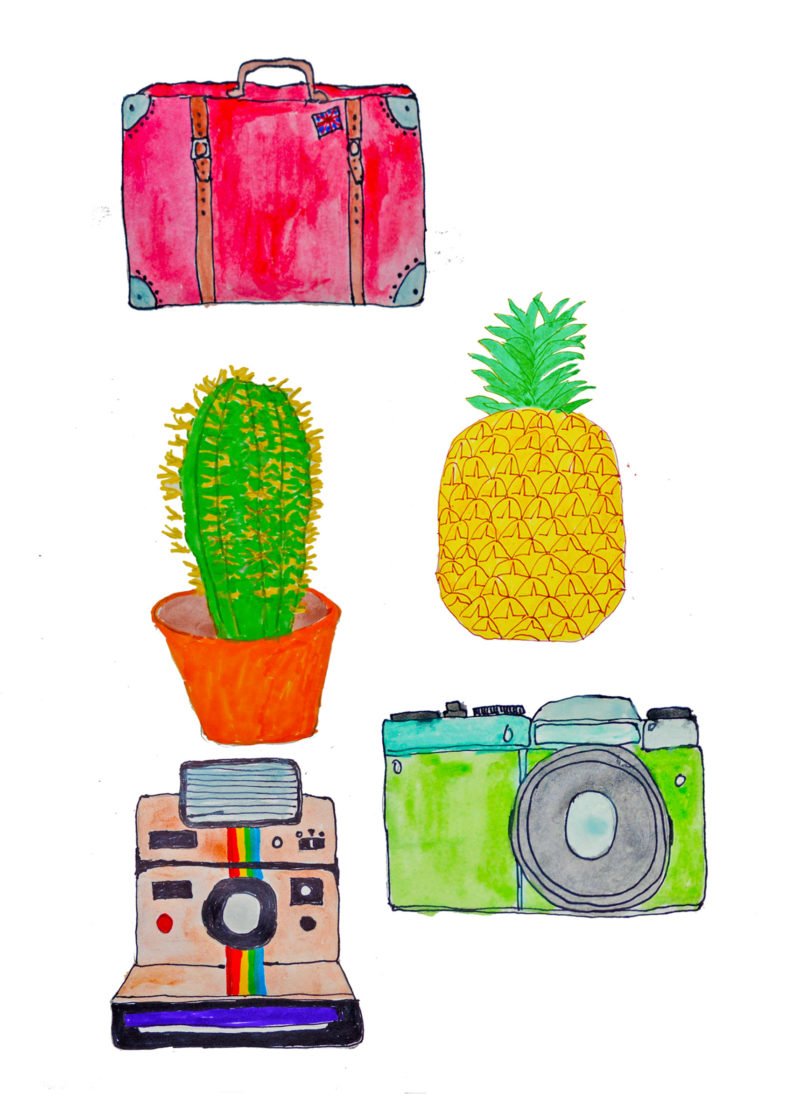 As well as my own drawings, I found some fantastic graphics of vintage airline tags from a great graphics blog Graphicdefiner. I emailed Jonathan at Graphicdefiner and he gave me permission to use these tags.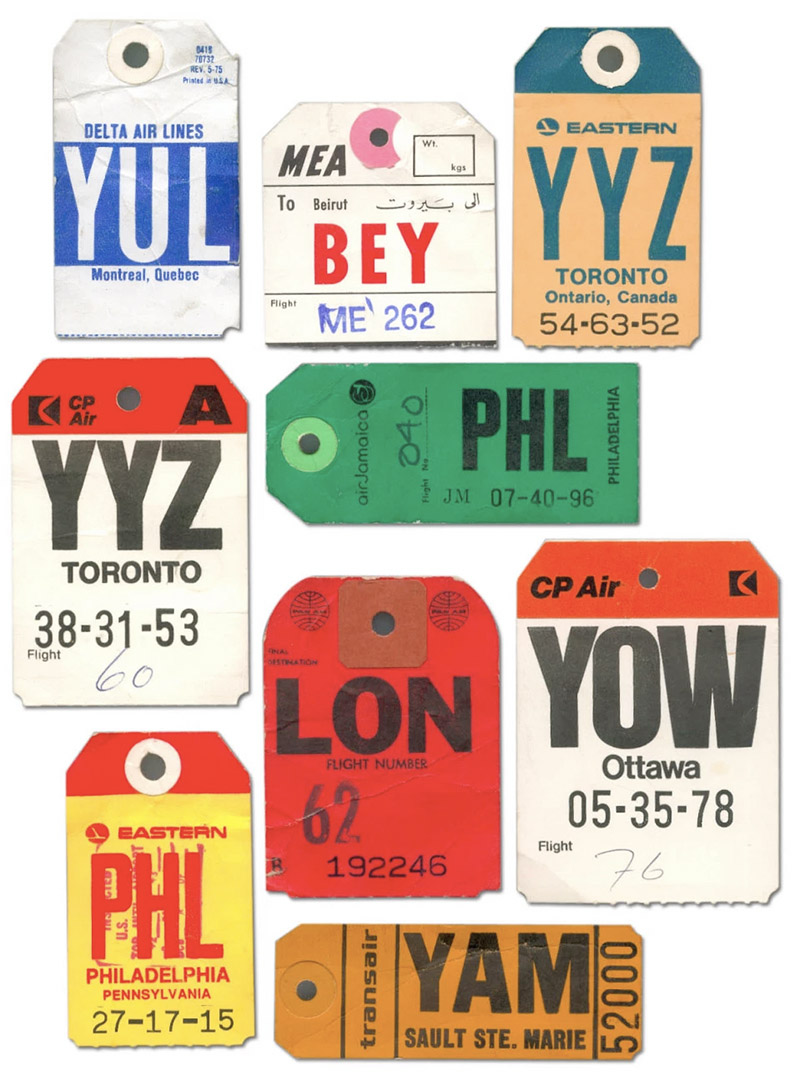 To make your pins, print your chosen images onto your shrink plastic (bearing in mind the images shrink to about 1/3). Cut out the images and place on a baking tray.
Shrink your images according to the instructions that come with your shrink plastic. I did mine in a 150c oven. Don't get alarmed as the plastic shrinks it will curl but then uncurl.
Once your picture has shrunk and cool just stick one of your self adhesive magnets on the back to create a magnetic pin.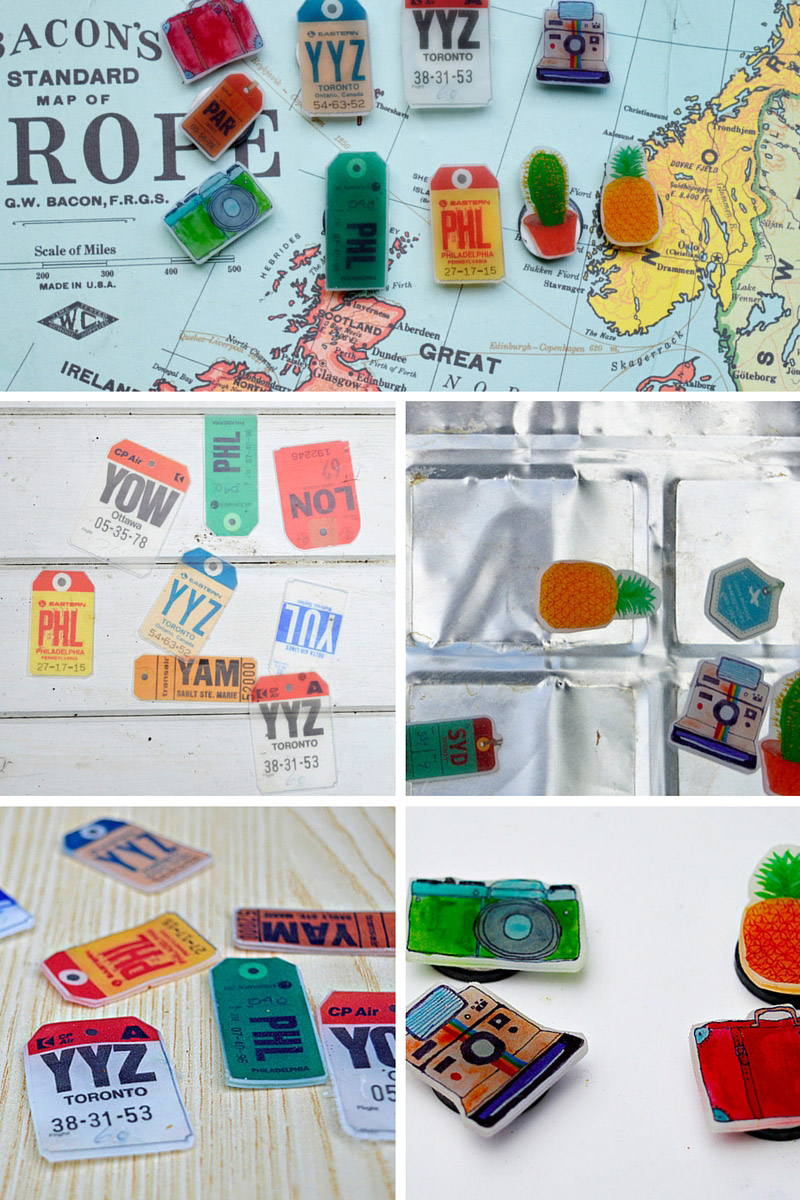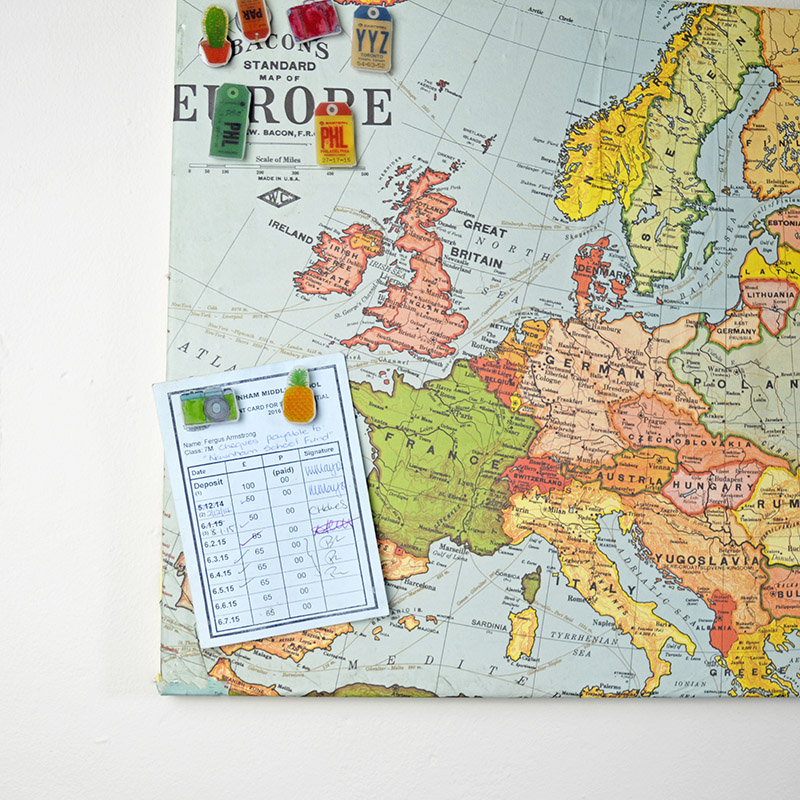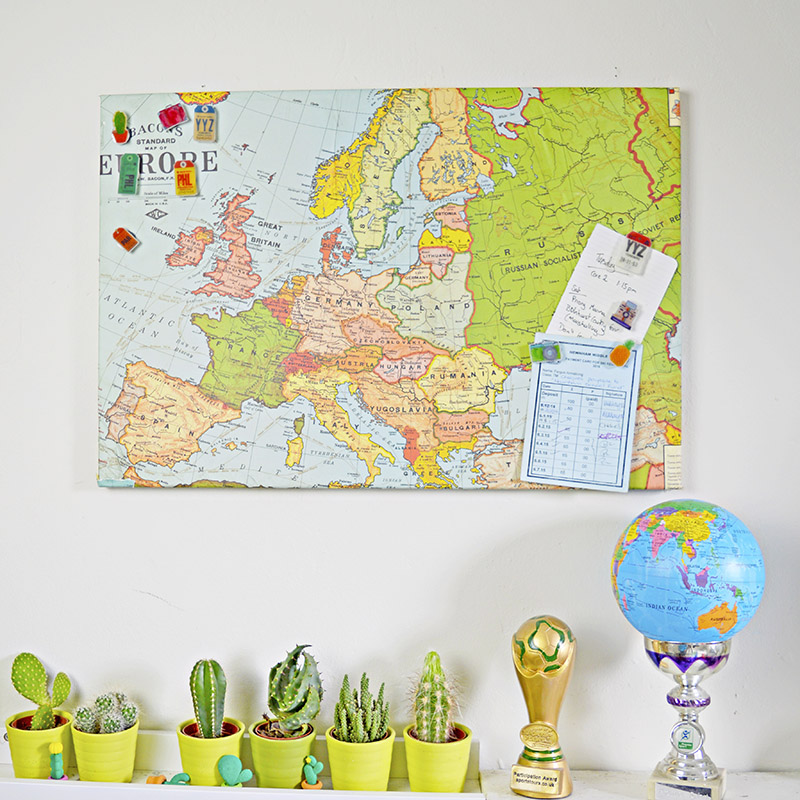 If you like me and love to decoupage with maps check out my other popular map crafts:
Vintage Map Suitcase
Map Table Mats with City Maps
Map Heart Ornament
Ikea Lamp Hack With Maps