DIY Postage Stamp Christmas Tags
Christmas Tags : I normally always make my own Christmas tags, in a previous I post showed my upcycled denim tags. These postage stamp Christmas tags are really easy to make and can be personalised to the recipient. They also cost very little and are a great way of repurposing old stamps.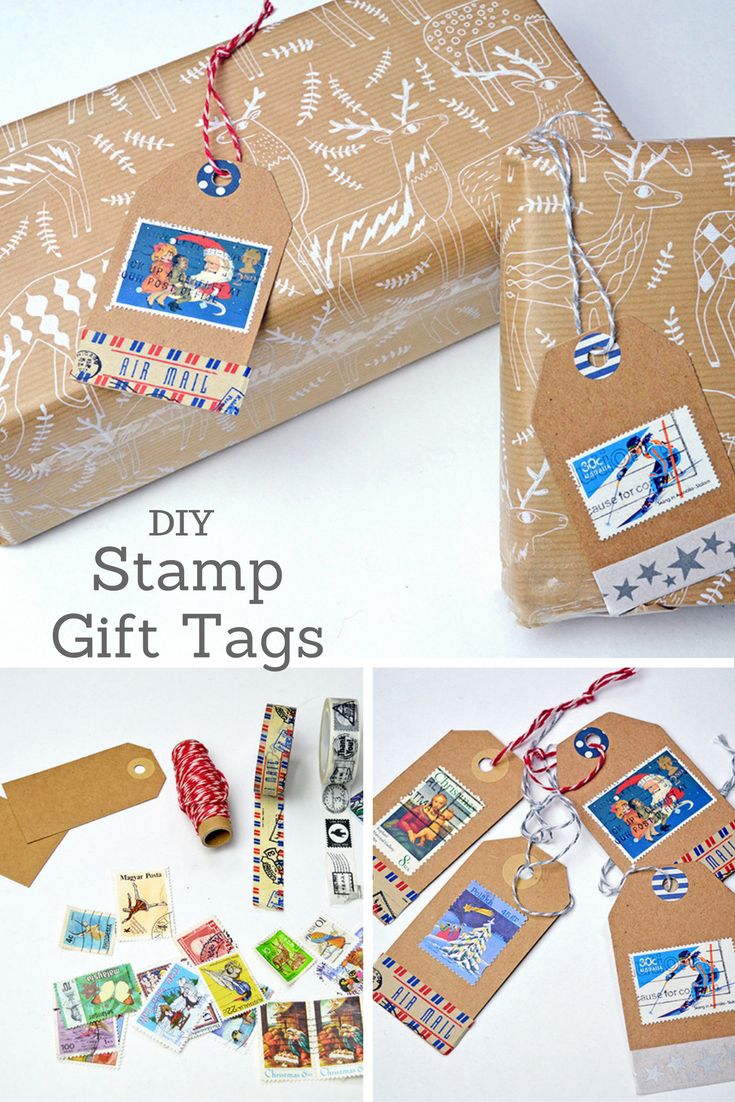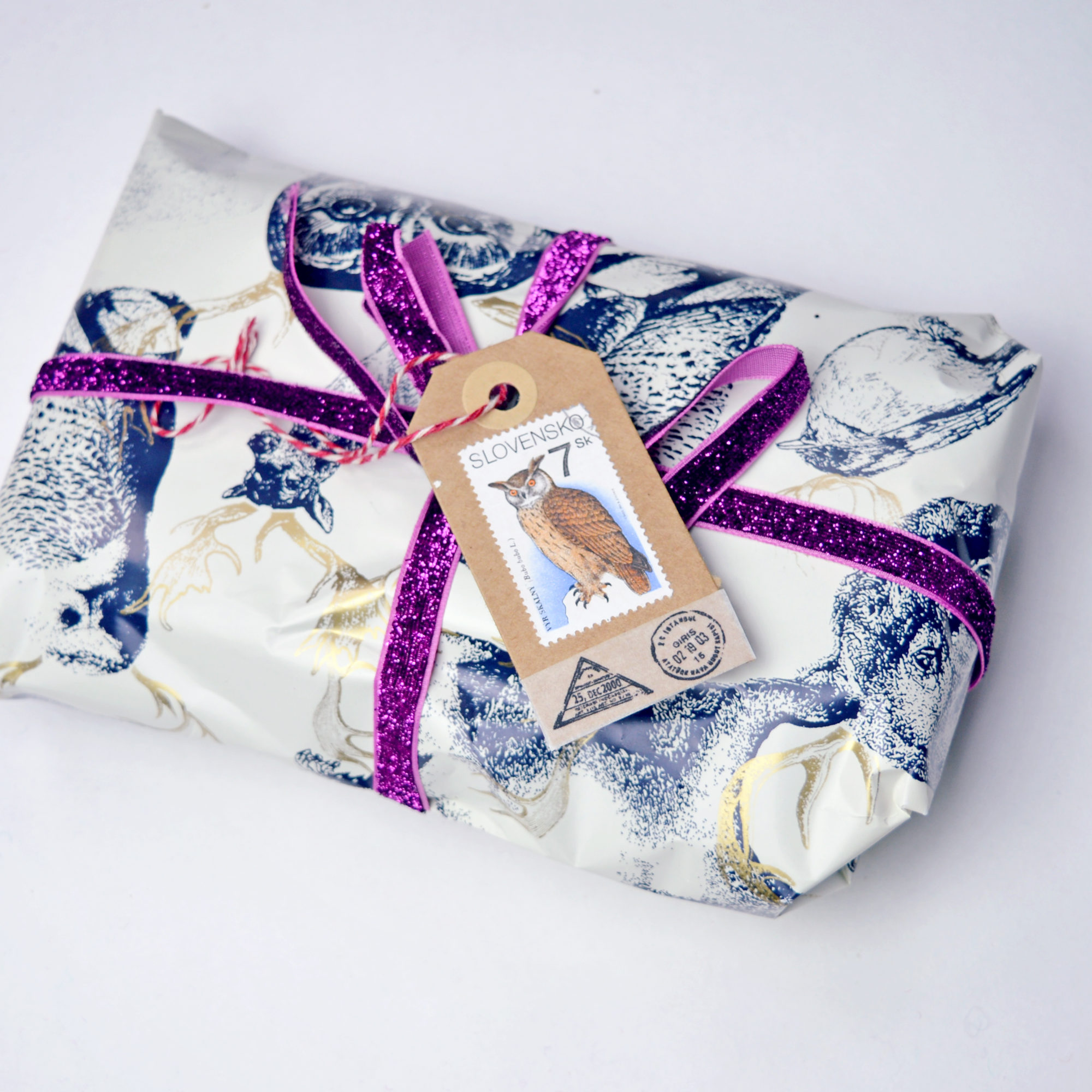 How to Make Postage Stamp Tags

You need old used stamps for this, I already had a big pile of stamps at home in my craft cupboard. You can easily buy them very cheaply from ebay or even charity shops. In my stamp stash, I found lots of Christmas themed stamps which I kept to one side. I also picked out stamps that would be suited for the gift recipient. My father writes Wildlife books, so I picked out stamps with pictures of birds and animals for his gift tags. My husband loves skiing so I used a stamp with a picture of a skier on for his tag. The great thing about stamps is that there are loads of different pictures on them so it is easy to find something that will relate to the person you're making the gift tag for.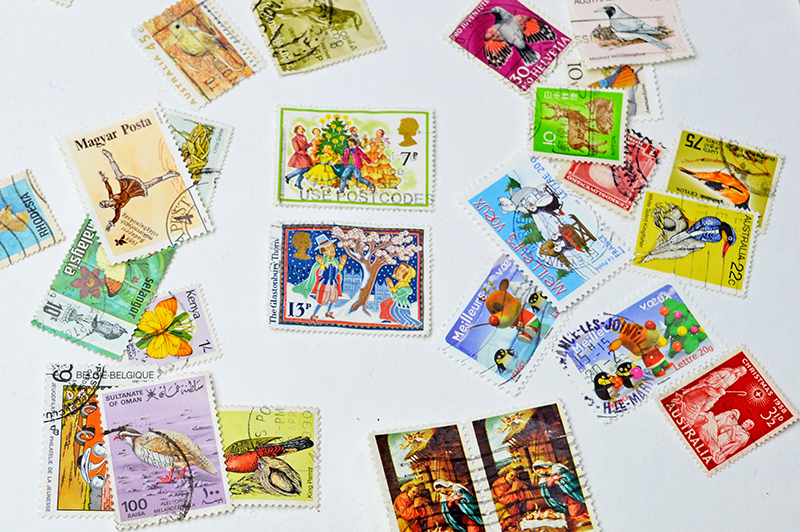 Decide on which stamp you are going to use for your tag. Stick it to the Kraft tag with glue, then trim with washi tape and add bakers twine. The hardest thing is deciding on what stamp to use. The washi tape is optional, I had some Airmail and Postage themed washi tape so was determined to use this. Christmas washi tape also looks good with these tags
I love these tags as they kind of have a vintage vibe to them and it's fun picking the right stamp for the right person. They are of course not just for Christmas you could use the same idea to make Birthday gift tags.