Cupboard Transformation into Craft & Cocktail Cupboard
A few eagle eyed readers, have spotted my craft cupboard lurking in the background of a few blog posts, such as my Copper Tin Can Caddy. This classy craft cupboard transformation was completed a few years ago, and as requested here's how I did it.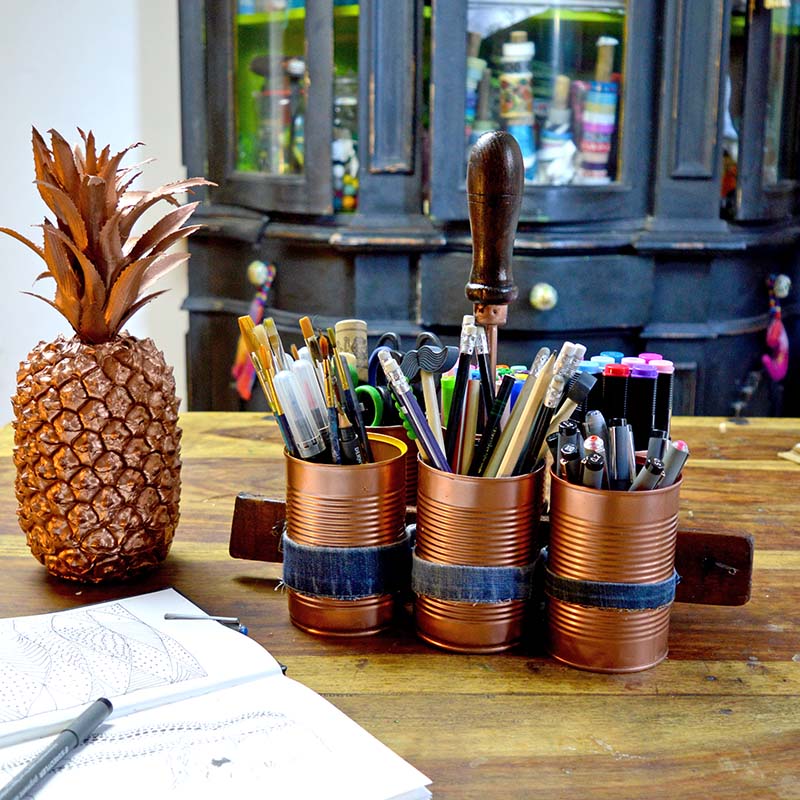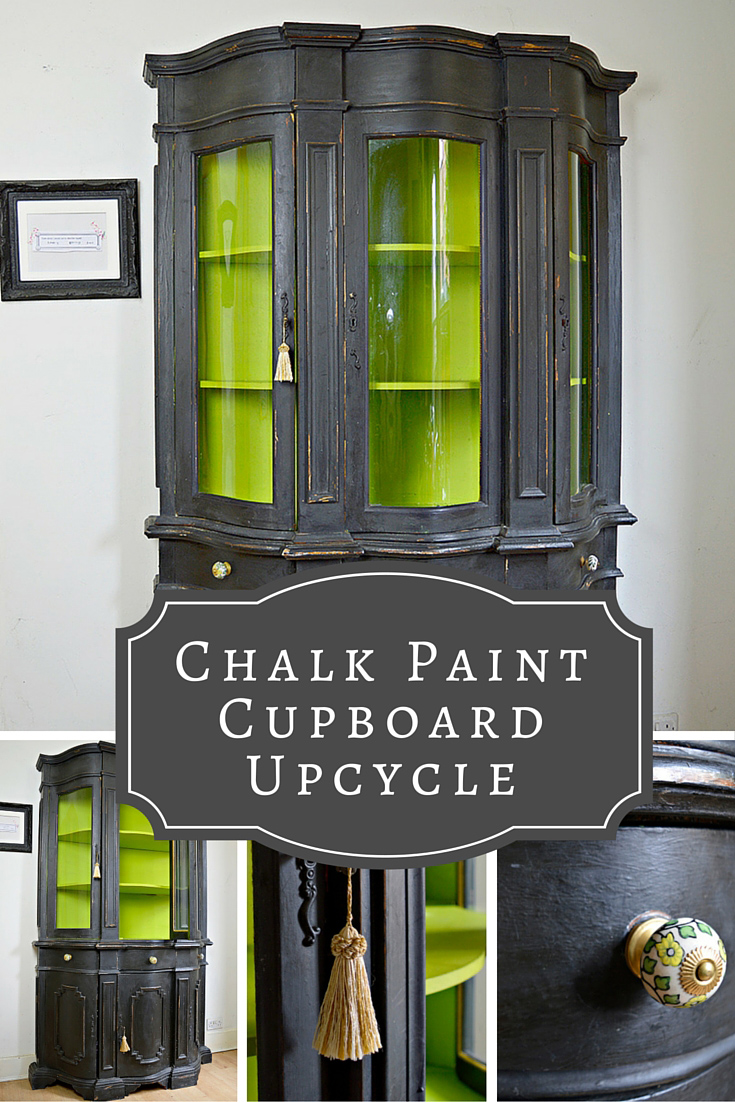 I don't have the luxury of a dedicated craft room. Most of my crafting is done in the dining room, or in the garden when the weathers good. Therefore I wanted a craft cupboard that wouldn't look out of place in a dining room. It also doubles up as a cocktail cabinet.

Personally, I think cocktails and crafts are a great combination, some of my best craftings is done after a couple of cocktails! Or perhaps they just look better after a couple of cocktails!

I picked up the glass cupboard really cheaply from my local auction house. Well, actually my husband and son picked it up for me as I was in London that day. I remember their texts that day, they were not impressed and were cursing me for buying such a big ugly piece of furniture. They didn't have my vision, and I must admit the glass cupboard was pretty ugly.

Now after my cupboard transformation, everyone loves it. I must admit it is probably my favourite piece of furniture in the house. It's all about the colour and the curves.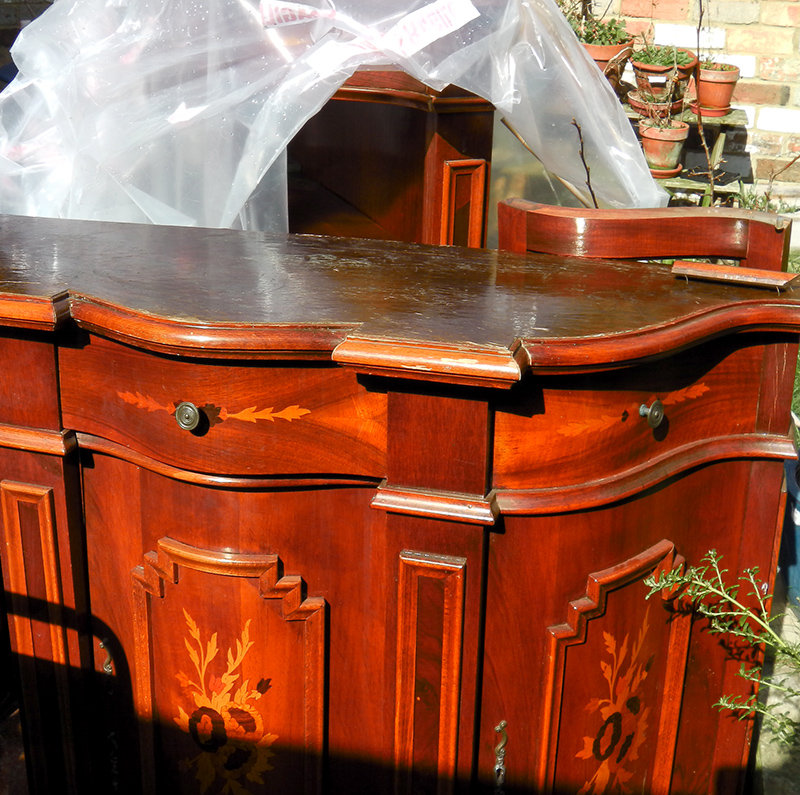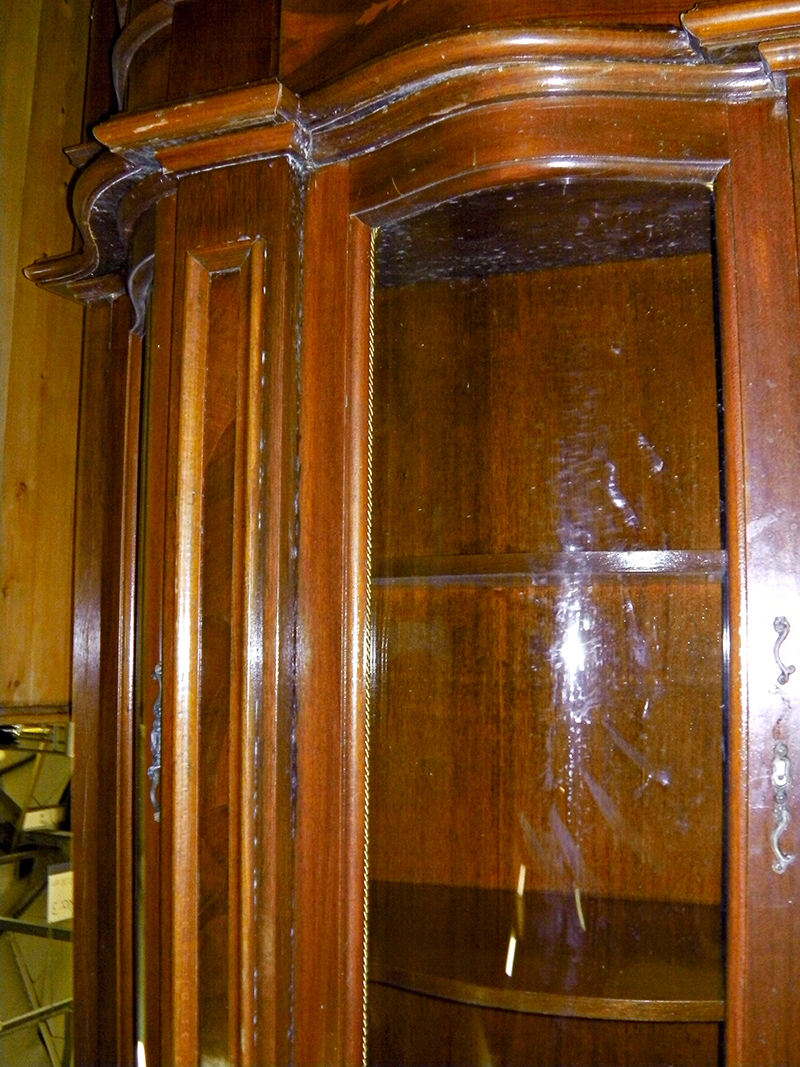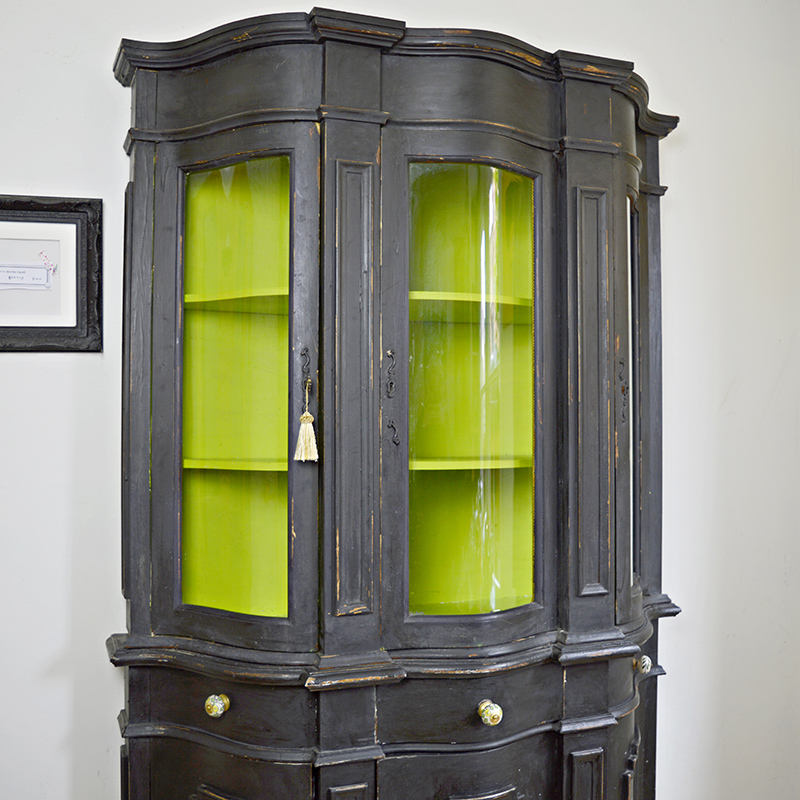 This post contains Amazon affiliate links for your convenience. Click here to see my disclosure policy.



What I used for the cupboard transformation
This was a large cupboard, luckily it split into two easily, which made the cupboard transformation a lot easier.

I'm a bit lazy and hate sanding and priming wood for painting, it's so tedious. Therefore, I was over the moon when I discovered Chalk Paint. I couldn't believe it no prep needed! I used Annie Sloan Graphite paint for the outside of the cupboard.

I wanted something brighter and more dramatic for the inside of the cupboard. At that time I couldn't find a chalk paint in the lime green colour I wanted for the inside. I did, however, find several recipes on Pinterest for making your own chalk paint. Making chalk paint is so easy, you basically mix one cup of fine tile grout powder to two cups of paint. As I only need a small amount of lime green paint, I got a small pot of emulsion made up in the exact lime green shade I wanted at the DIY store. I then carefully added the correct amount of tile grout to it, and mixed thoroughly.

Annie Sloan clear wax and dark wax for the finish
New knobs for the drawers that added colour to the cupboard transformation and matched the inside.



How I did the cupboard transformation
First I gave the cupboard a good wash down I think it had been sitting in a garage for a few years so was a bit dusty. I then taped newspaper to the glass doors to protect them.





The outside of the cupboard was painted in the Annie Sloan Graphite and the inside in my homemade lime chalk paint.

To give the cupboard a more aged and slight distressed look. I waxed the outside of the cupboard with the clear wax. I then sanded off the paint in the corners and edges to reveal some of the wood underneath.

Finally, I applied a coat of the dark wax to the outside of the cupboard to give a more antique look. Make sure to remove excess wax and buff it with a lint free cloth






To add finishing touches, I changed the handles to some more colourful porcelain ones I found.












The thing I love about this craft/cocktail cupboard is the curved glass doors, which show off the bright colour inside. I love the fact that my colourful craft supplies are visible through the glass. I can show off my washi tapes on their holder along with my sloe gin collection. My craft supplies now have pride of place in such a classy looking cabinet rather than confined to some more practical but ugly craft storage cupboard.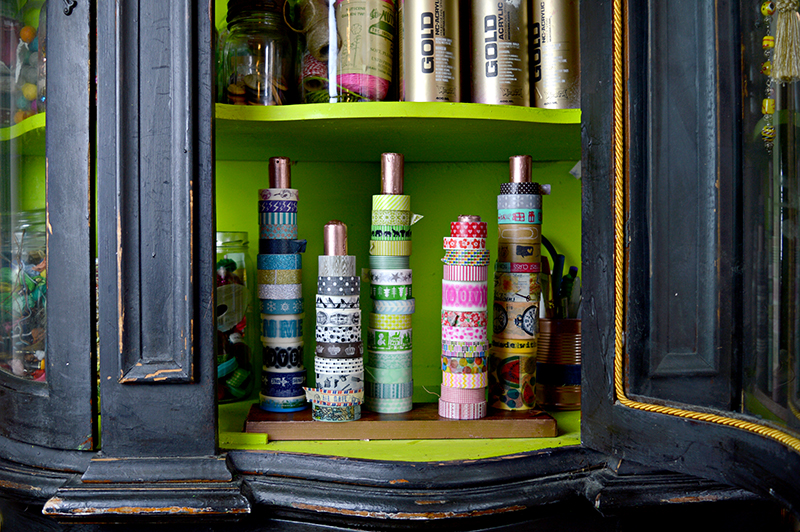 I had some of the Annie Sloan graphite paint left. Instead of lime green this time I combined it with gold for a fun Pineapple stenciled table upcycle.

Also, you might want to checkout my other best chalk paint cupboard upcycle.