DIY Washi Tape Holder
The other day I caught the New Year declutter and organise bug. Fortunately it wasn't too serious, as it only got as far as my cocktail and craft cupboard. I have a bit of a washi tape habit which some of my relatives indulged by giving me even more for Christmas. I didn't want to hide away my extensive collection, so I upcycled an old broom handle into a washi tape holder. If you're more into twine than washi tape, this holder works just as well with either.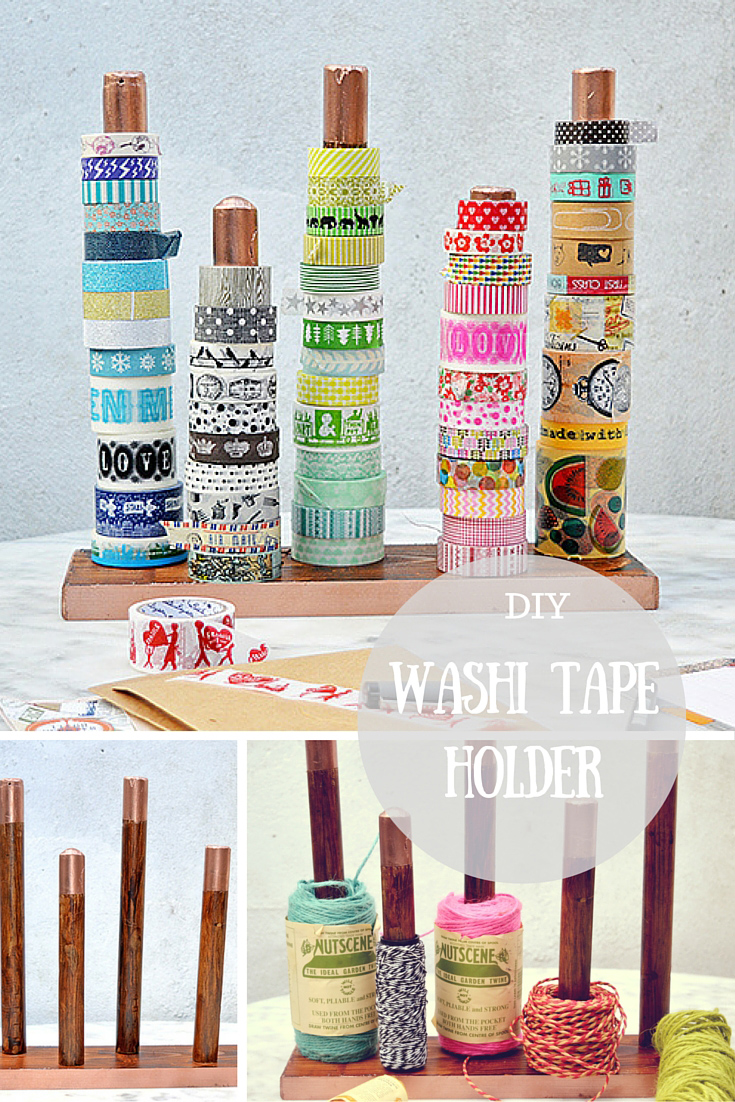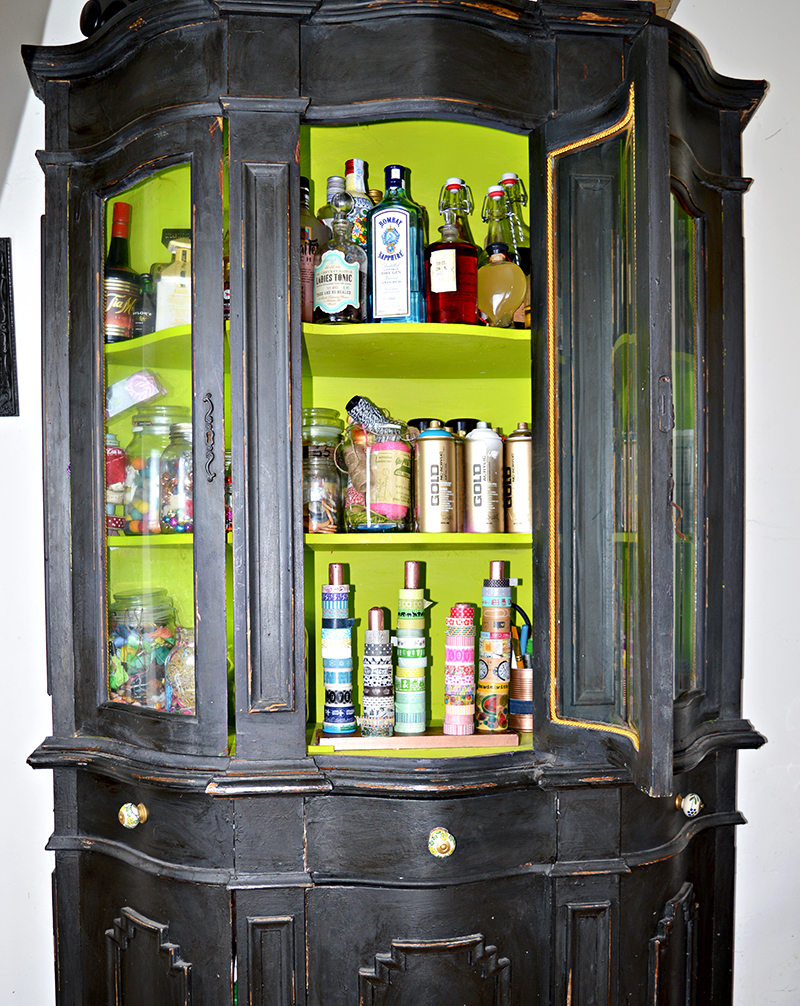 What you need to make a washi tape holder
An old broom handle approximately 120cm in length. Any old wooden pole will do, you could use an old curtain pole or parasol stand as long as the diameter of the pole is small enough to fit a roll of washi tape.
An piece of wood, could be from a pallet or scrap skirting. The piece I used was 10cm x 30cm x 1cm.
Drill
5 wood screws 2cm long
Tape and newspaper
How to make a Washi Tape Holder
Cut your pole into 5 pieces; 3X25cm and 2X20cm. The measurements don't need to be exact but basically you need 3 long poles and 2 shorter ones.
Next sand your wooden base piece and drill 5 spaced holes 2 at the front and three at the back. Place the wood screws into the holes from the base up.
Drill small holes into the bottom of your pole pieces so that they can screw onto the wooden base.
I wanted my washi tape holder to match my copper and denim craft caddy, so I stained all the wood with a dark oak wood stain. To introduce the copper, I spray painted the top of each pole and the edge of the base with copper spray paint.
When you assemble your holder place the 2 shorter poles at the front and the larger ones at the back.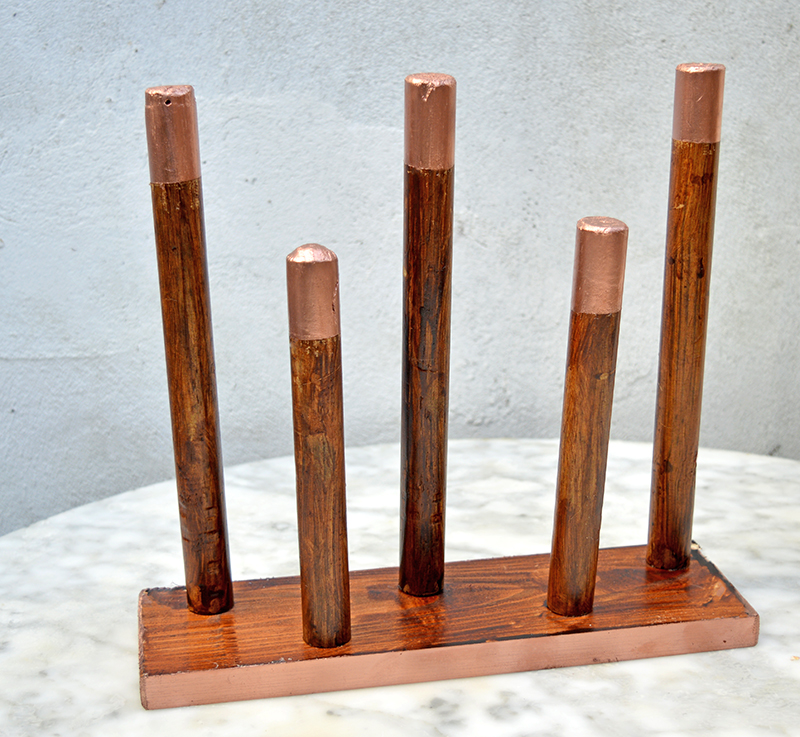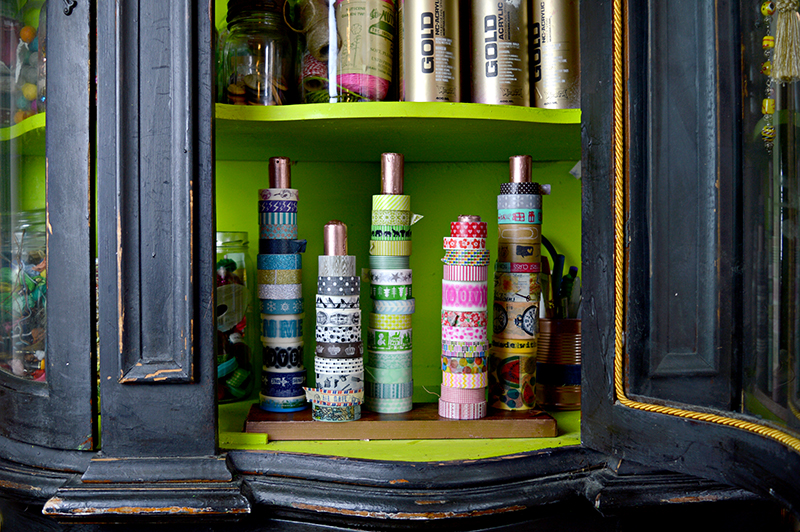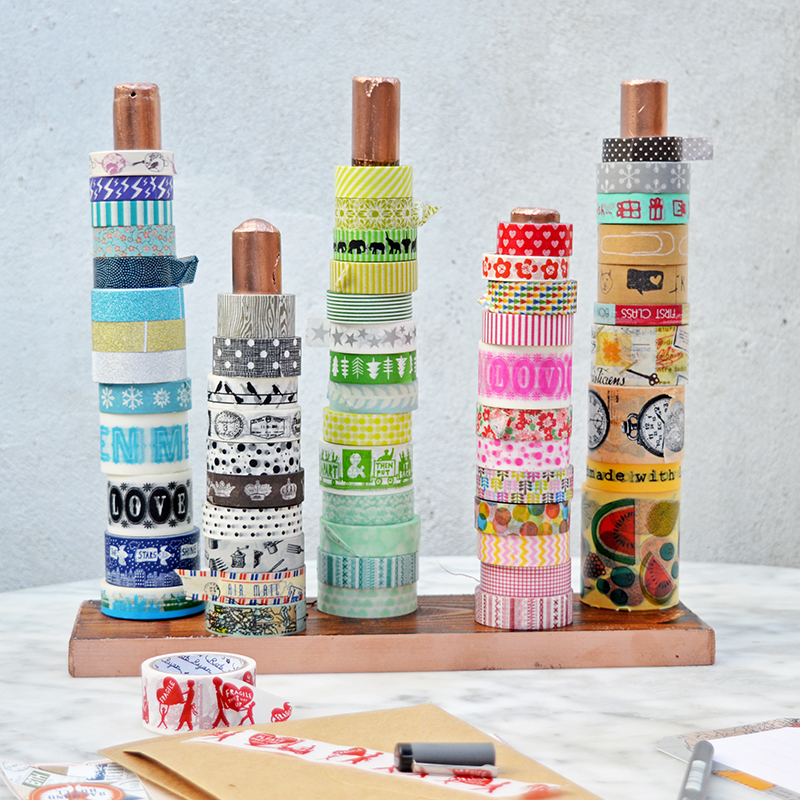 As I mentioned this holder could be used for twine instead of washi tape or both.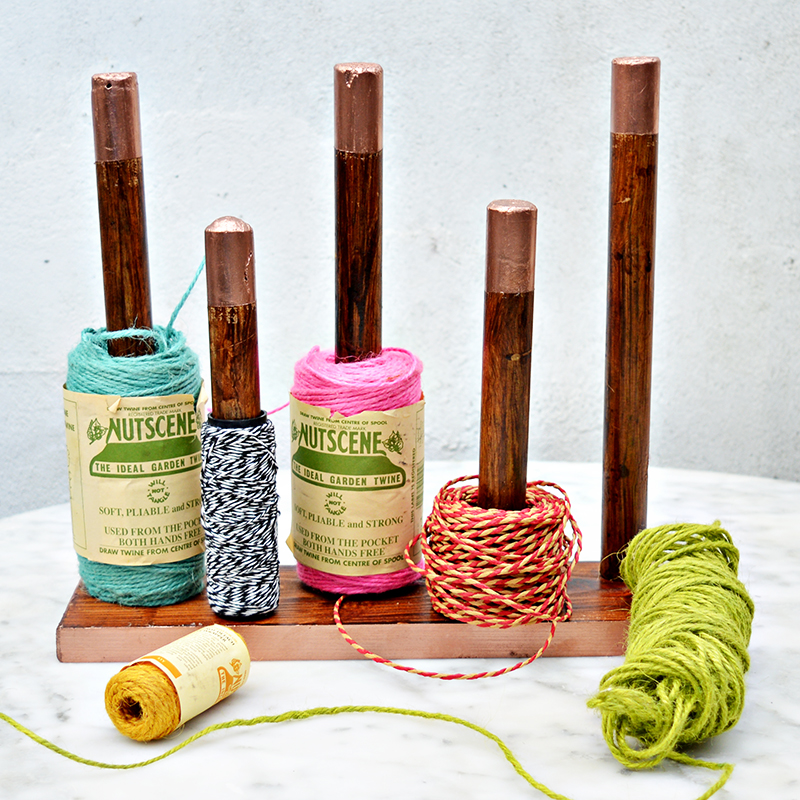 You may wonder what I do with all that washi tape, I use it to make cards, decorate wrapping paper and have decorated a chair with it in the past. There is even a blog dedicated to washi crafts; washitapecrafts.com

If you liked this then you will probably like these posts.
Craft Cupboard Transformation
Stylish Denim and Copper Craft Caddy




This post contains amazon affiliate links for your convenience. Click here to see my disclosure policy.